"Cruising the Crunchy-Catalog" checks out an original series from the mind of Jun Maeda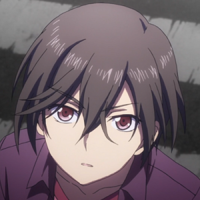 In a world where so many anime are broadcast and streamed every season and anime fans only have so much free time to spend on their hobbies, sometimes even exceptional shows can slip through the cracks. "Cruising the Crunchy-Catalog" is here to help. By focusing on titles from years gone past, we hope to direct fans toward the sorts of shows that stoke their passions, even if they may have missed out on these anime when they were brand new.
This week, we explore a world where an elite few adolescents secretly and spontaneously develop superhuman abilities such as teleportation and telekinesis as we look back at Charlotte.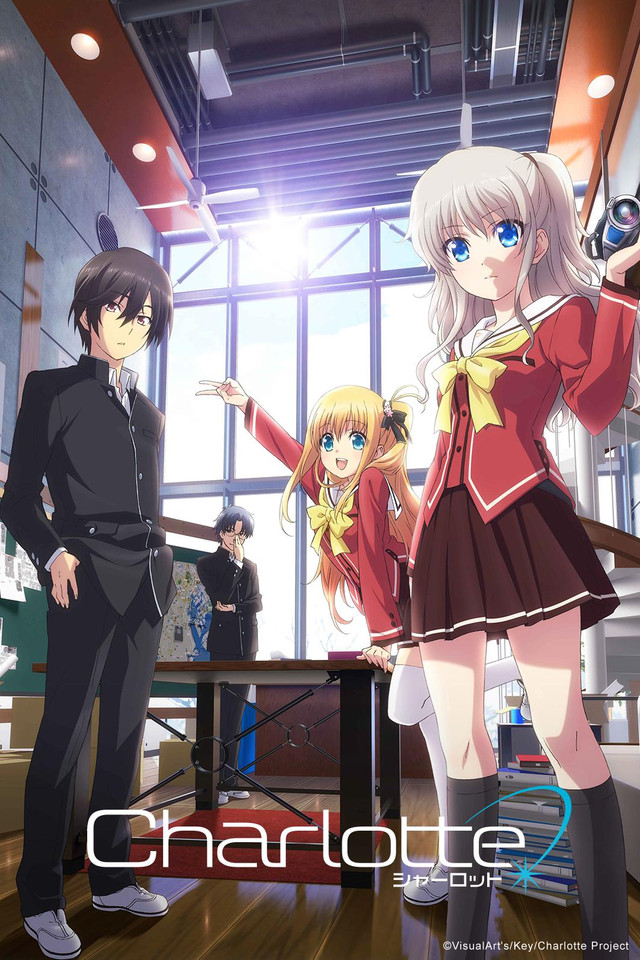 What's Charlotte?
Created by Jun Maeda, Charlotte is an original 2015 TV anime with direction by Yoshiyuki Asai and animation production by P.A. Works. Crunchyroll describes the story of the series as follows:
Very few adolescent boys and girls have an onset of special abilities. Yu Otosaka is one such man who uses his ability unbeknownst to others in order to lead a satisfying school life. Then one day, a girl named Nao Tomori suddenly appears before him. Their encounter reveals the destiny for wielders of special abilities.
More specifically, Yu Otosaka has the ability to possess other people for five seconds at a time, during which his own body falls into a temporarily unconscious state. Yu uses his superpowers to cheat on standardized tests and creep on young ladies, until his encounter with Nao smacks him into line.
Chunibyo is Real.
The central premise in Sharotto is that some as-yet-unrevealed phenomenon (no spoilers!) is causing a small percentage of adolescents to manifest superhuman abilities, but there's a catch: every ability comes with a corresponding limitation or drawback, and the abilities only manifest for a limited duration. When the gifted teenagers complete the transition into adulthood, their uncanny abilities disappear.
Charlotte is a high school drama with a science-fiction edge and a lot of slapstick comedy mixed in to lighten the mood. Yu Otosaka and his newfound companions form the student council of a special high school created to protect and isolate power-users, so the first half of the story involves high school hijinks as Yu and crew track down gifted teens and convince them not to abuse their abilities.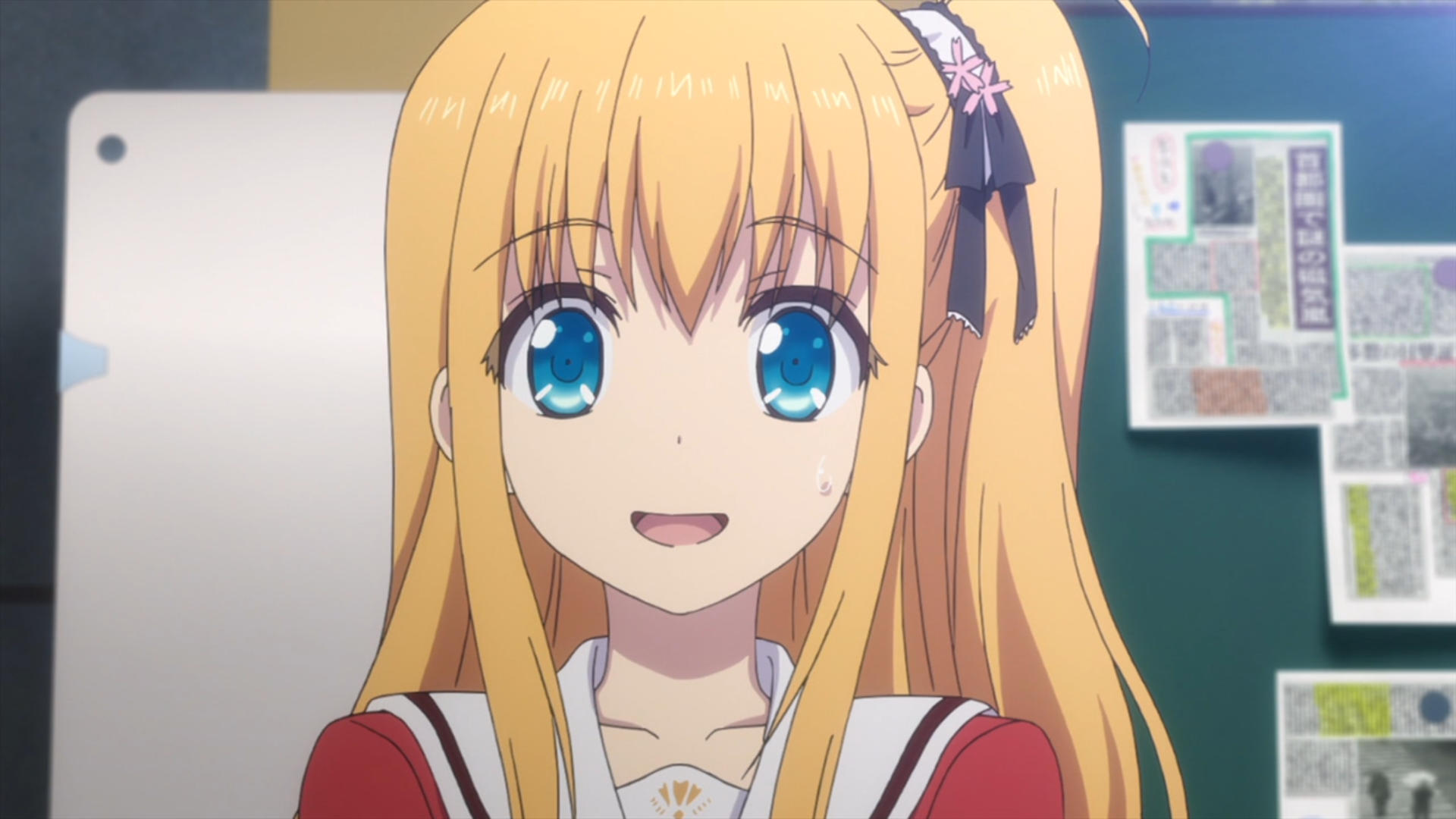 Off the Deep End.
In terms of its narrative structure, Charlotte isn't all fun and games. The series leans heavily on foreshadowing to create an atmosphere of quiet foreboding, implying that tremendous tragedy is just around the corner. At the mid-way point of the series, Charlotte hits the audience with a truly traumatic swerve and additional twists come hard and fast thereafter — so audience members who are deeply affected by media should be aware that Sharotto goes to some pretty dark places.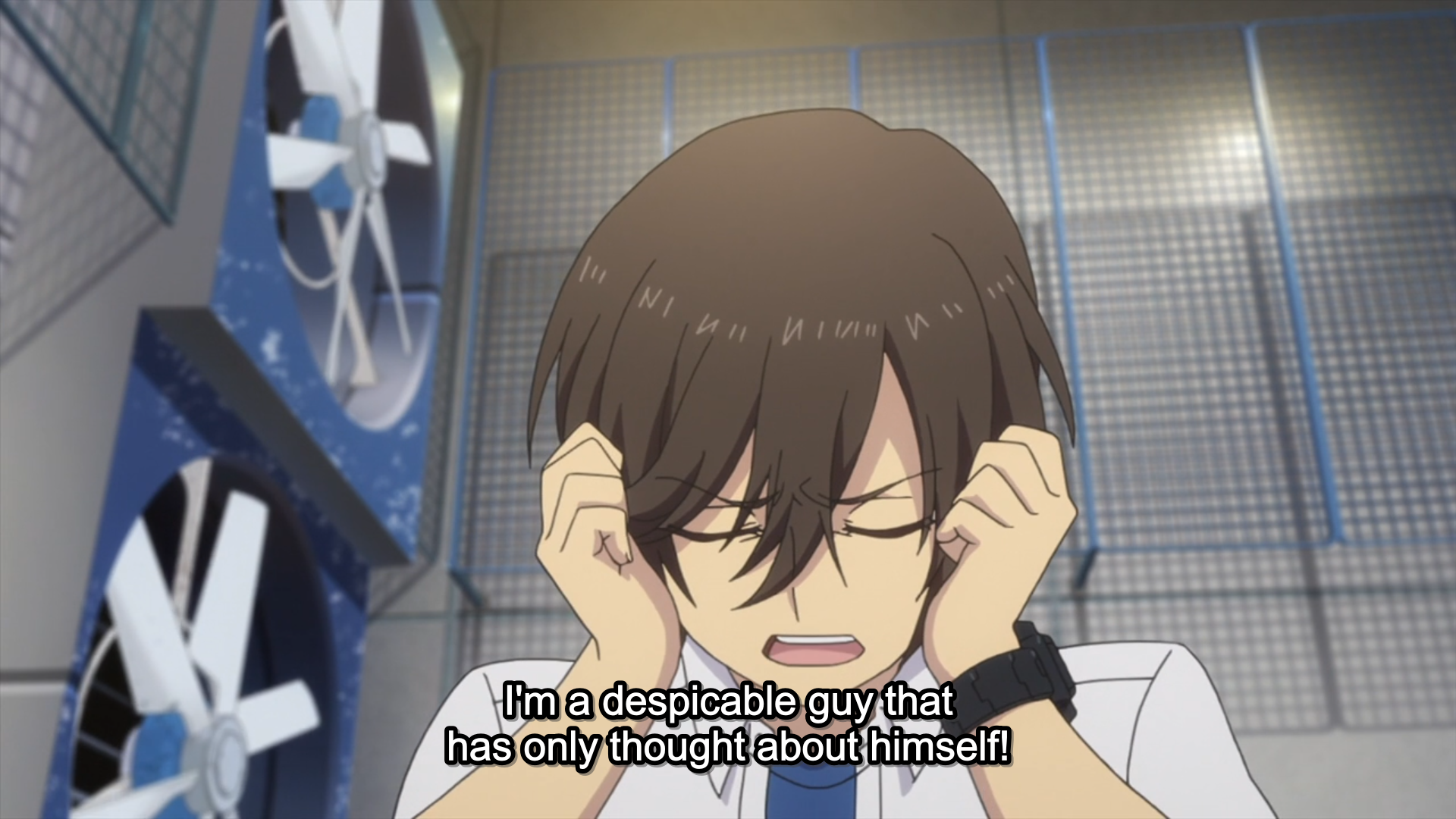 Redemption.
Perhaps the biggest barrier to entry in Charlotte is the nature of its protagonist: at the beginning of the series, Yu Otosaka is a selfish, self-absorbed, self-loathing heel, and his behavior only gets way, way worse after life hits him with an avalanche of increasingly dire and ruinous challenges.
Yu's trials and tribulations push him to the breaking point many times, and they put the audience's emotions through the wringer in the process, but if you stick with the series through the increasingly dramatic developments, you'll find that Charlotte is ultimately a rewarding story about redemption as Yu learns to open his heart to others and to grow into a kinder and more resilient human being.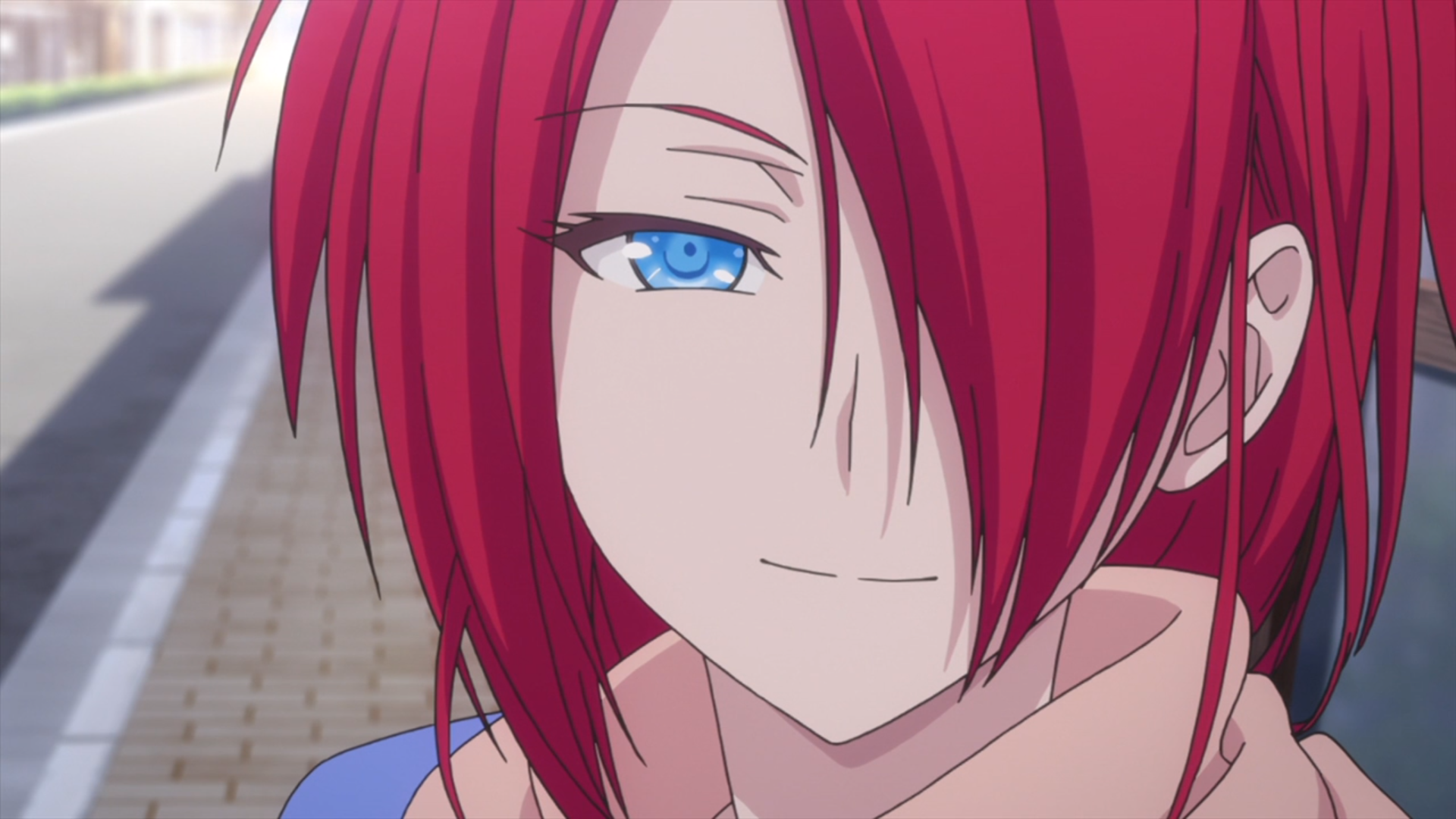 Ad Astra, Per Aspera.
Crunchyroll currently streams Charlotte in 60 territories worldwide. The series is available in the original Japanese with subtitles in English, Latin American Spanish, and Portuguese. Charlotte was also released on Blu-ray in the United States by Aniplex of America, but at the time of this writing, the first volume of this release is now out-of-print.
Though focused on young adults, Charlotte isn't light entertainment. It's a thematically dense and emotionally draining experience, but if that sort of story appeals to you, and if the series is available in your area, then please consider giving Charlotte a try.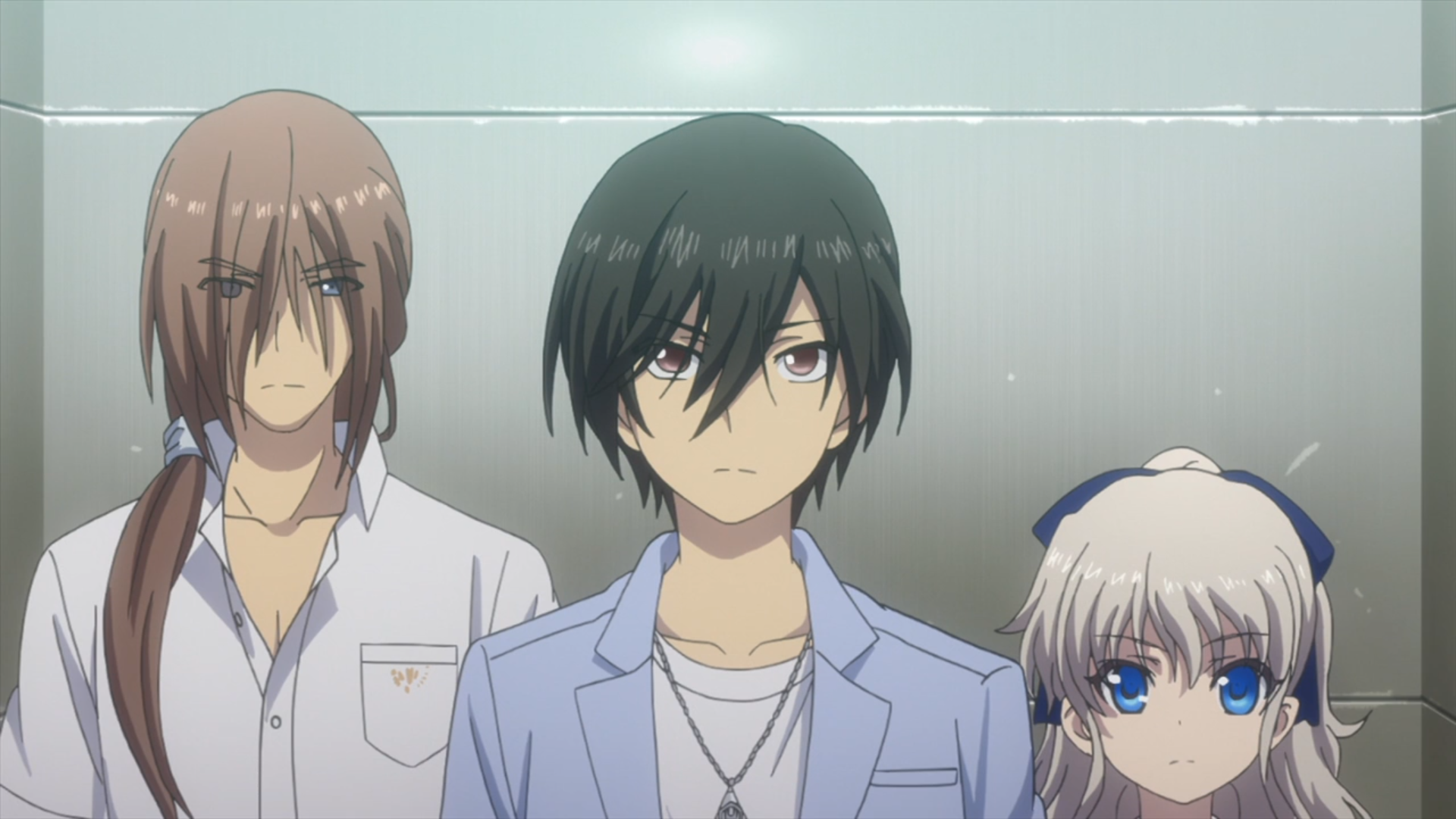 Special thanks go out to Chris Adamson (@invalidname) for suggesting this week's submission for "Cruising the Crunchy-Catalog." Be sure to tune in next time, when we explore the nature of nominative determinism (and bananas) with a little light comedy about a particularly foolish young lady.
Is there a series in Crunchyroll's catalog that you think needs some more love and attention? Please send in your suggestions via e-mail to [email protected] or post a Tweet to @gooberzilla. Your pick could inspire the next installment of "Cruising the Crunchy-Catalog!"
---
Paul Chapman is the host of The Greatest Movie EVER! Podcast and GME! Anime Fun Time.

Do you love writing? Do you love anime? If you have an idea for a features story, pitch it to Crunchyroll Features!