"Cruising the Crunchy-Catalog" dips back to Summer of 2017 for a look at a very foolish comedy anime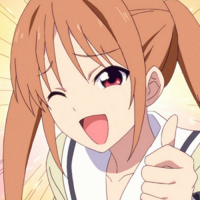 Anime is indubitably serious business, but there are only so many hours in the day and only so many weeks in a season for watching the latest and greatest cartoons. What is a dedicated fan supposed to do when older series fall by the wayside?
Fear not, intrepid readers! "Cruising the Crunchy-Catalog" is here to help. Our goal is to aid fans in curating their queues by focusing on catalog titles they may have missed when the series first broadcast. This week, we're diving face-first into foolishness with a look back at AHO-GIRL.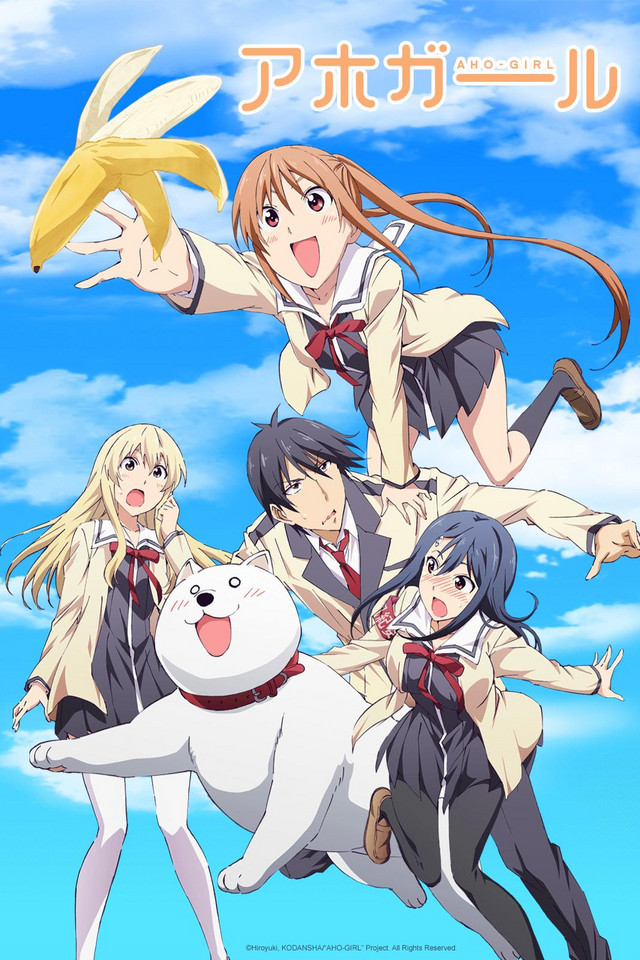 What's AHO-GIRL?
Based on the 4-panel comic by Hiroyuki, AHO-GIRL is a short form TV anime from the Summer season of 2017 with direction by Keizo Kusakawa and Shingo Tamaki and animation production by Diomedéa. Crunchyroll describes the story of the series as follows:
She is Hanabatake Yoshiko, and she's an idiot through and through. She loves bananas, and she loves her childhood friend Akkun. That is all! Summer 2017, Aho Girl gets its long-awaited anime! Watching it will surely cheer you up, probably?
AHO-GIRL is a slapstick comedy anime with exactly one joke: Yoshiko is a complete buffoon, but the people in her social orbit aren't much better. The comic frisson stems from the less foolish characters bouncing off Yoshiko's impenetrable block-headedness and reacting with increasingly exaggerated exasperation.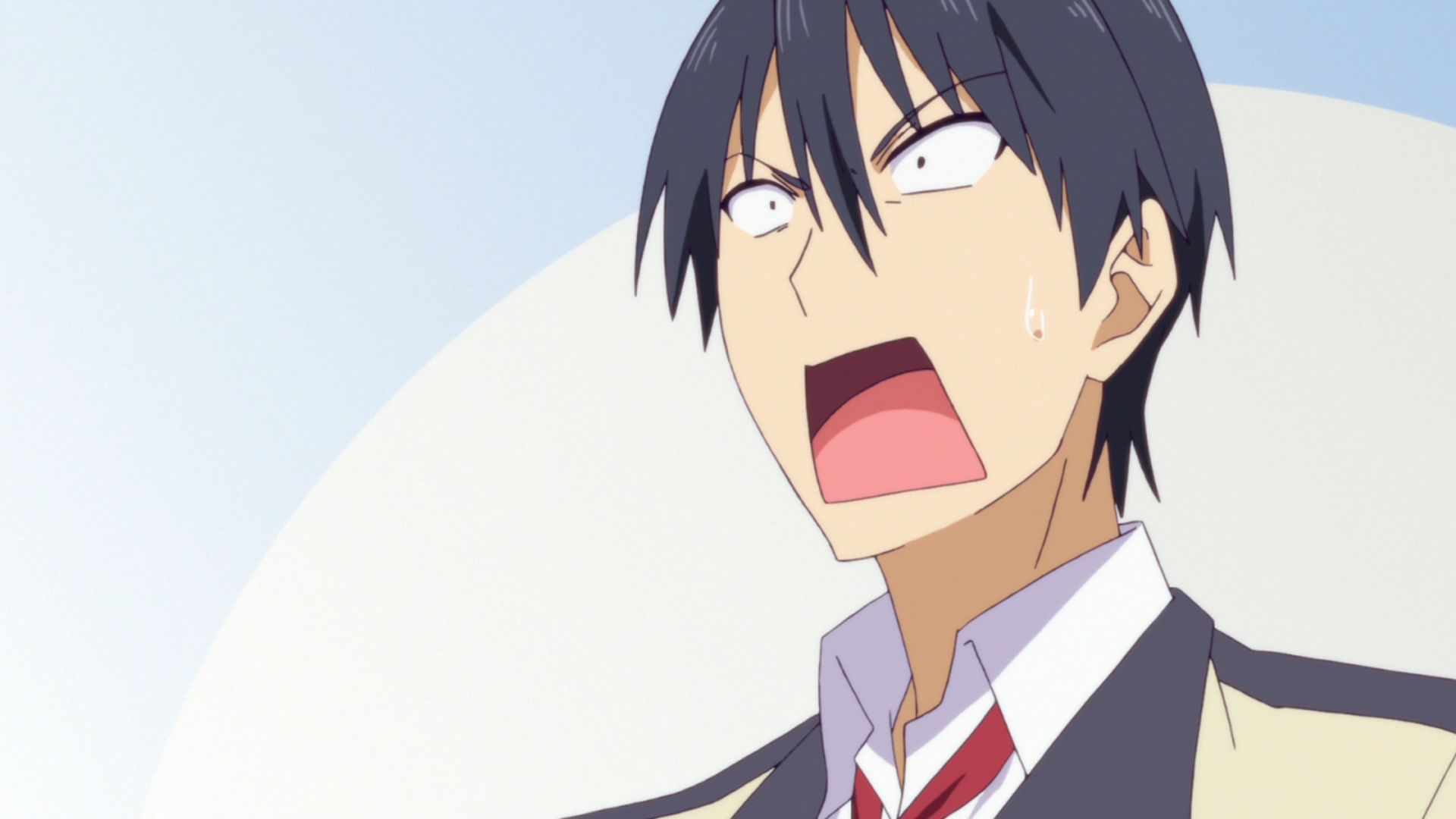 Mad.
AHO-GIRL is a somewhat mean-spirited comedy because the series delights in tormenting its characters. Yoshiko is kind of a terrible person, and her inability to take anything seriously drives everyone around her bonkers, but the people who play "straight man" to her foolishness are also kind of awful in their own unique ways.
For example, Akkun is sneering and contemptuous and he nurses a violent temper as a result of years of dealing with Yoshiko's nonsense, while the straight-laced Disciplinary Committee Chairman is a total stalker once she becomes obsessed with Akkun. In terms of tone, AHO-GIRL is closer to something like Asobi Asobase -workshop of fun- rather than something like Azumanga Daioh.
Bad.
Because Yoshiko knows neither borders nor boundaries, the comedy in AHO-GIRL can be a bit more abrasive than you would expect from the cuteness of its character designs. There are scenarios that — if framed differently — may perhaps come off as extreme in a world of over-the-top humor.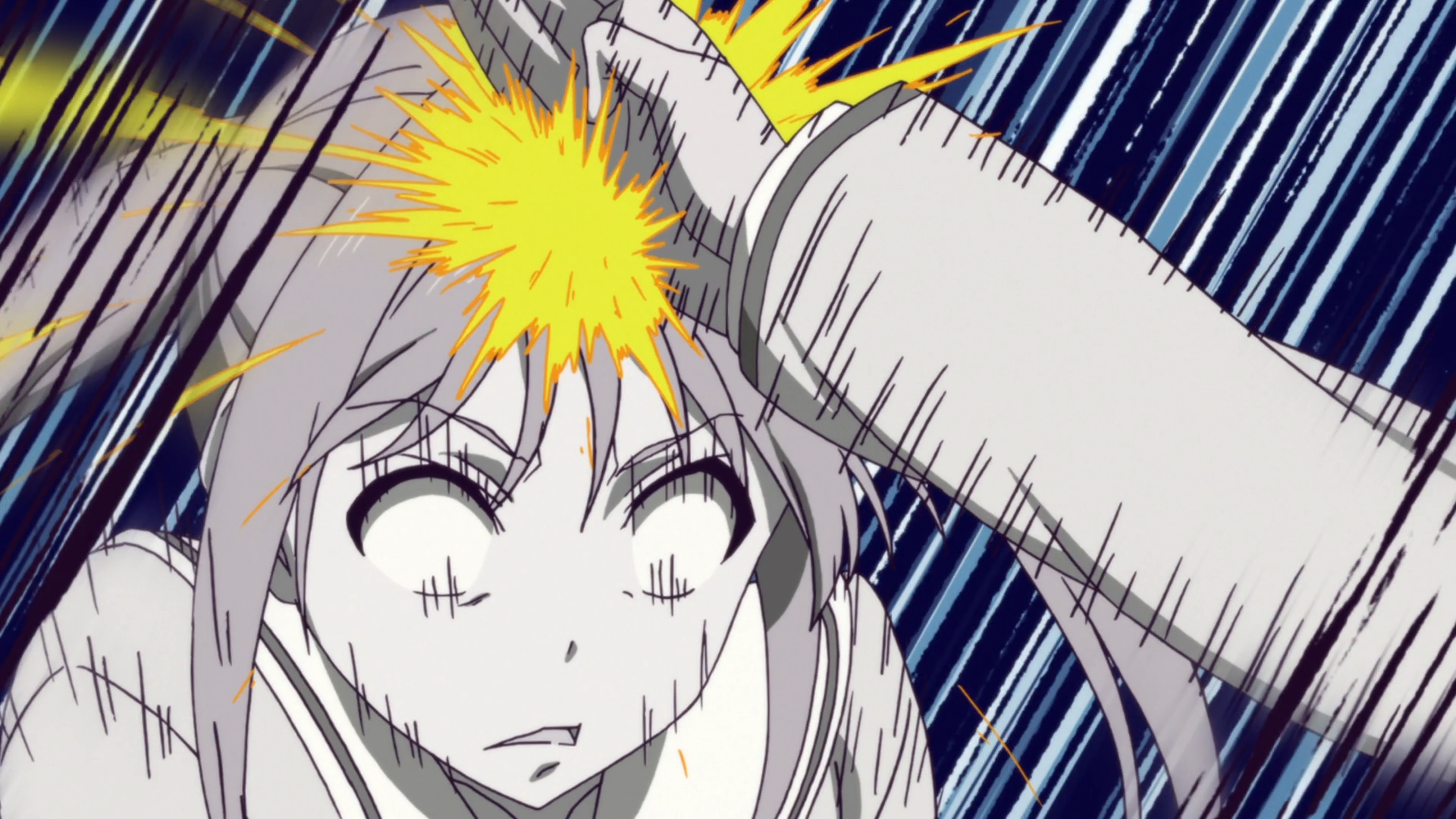 Dangerous to Know.
One of the central elements that keeps comedy from growing too dark or oppressive in tone is that the foolish character is generally shielded from the negative consequences of their foolishness. AHO-GIRL takes that premise and ramps it up to absurd levels.
Not only is Yoshiko basically immune to all traumas physical, mental, and emotional, but her buffoonery functions like a black hole, sucking in the attention of more reasonable characters and warping their actions until they, too, are foolish beyond recognition.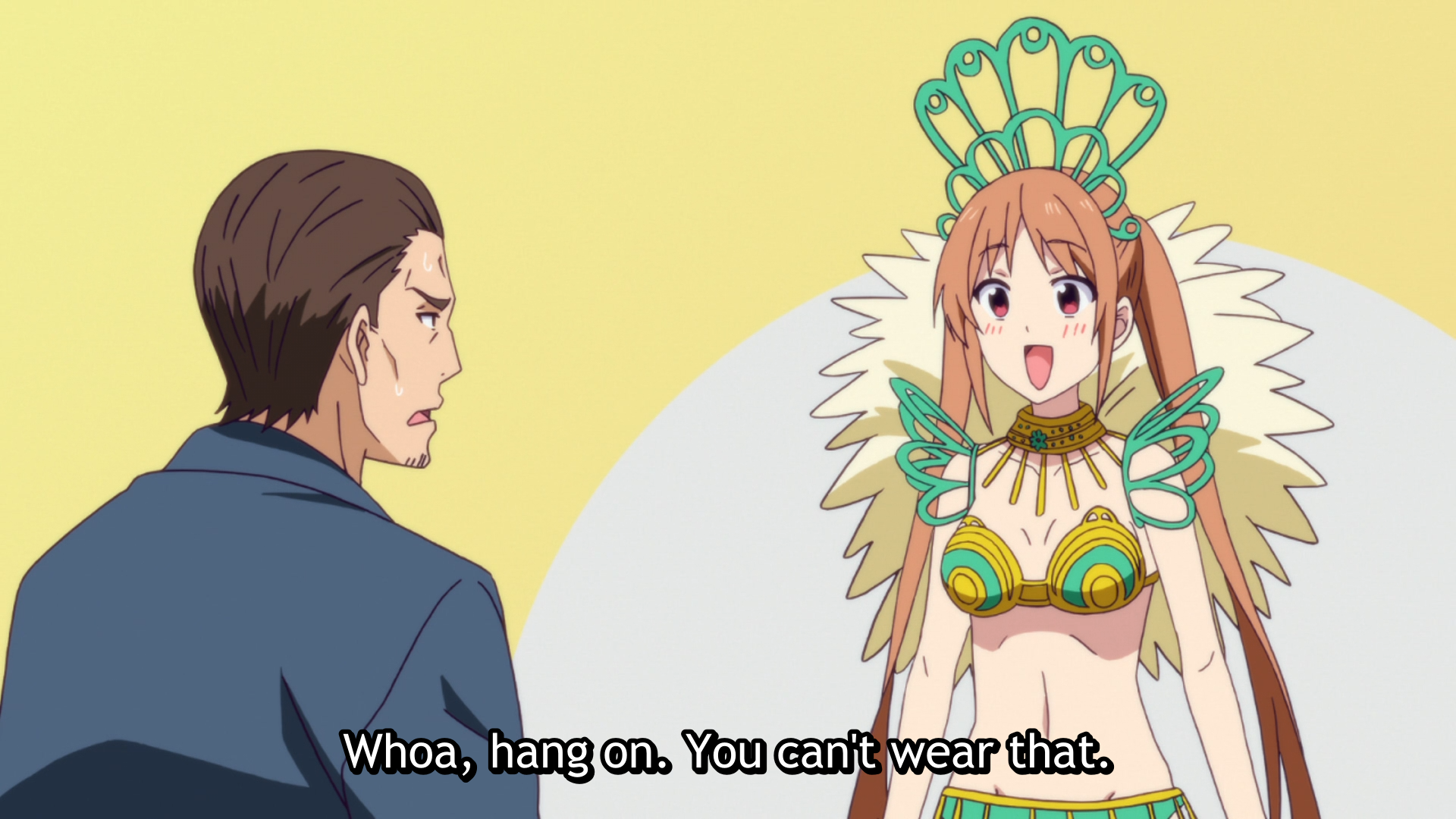 Might as Well Dance.
Crunchyroll currently streams AHO-GIRL in 112 territories worldwide, and the series is available in the original Japanese with subtitles in English, Spanish, Latin American Spanish, French, Portuguese, Arabic, Italian, and German. There's currently no home video release for AHO-GIRL, but if you need more foolishness in your life, an English language version of the original manga is published by Kodansha Comics.
With its mixture of juvenile sex comedy and extreme silliness, AHO-GIRL's specific brand of humor may not appeal to everyone, but if you're in the mood for something short, shout-y, and extremely exaggerated, and if the series is available in your area, then please consider giving AHO-GIRL a try.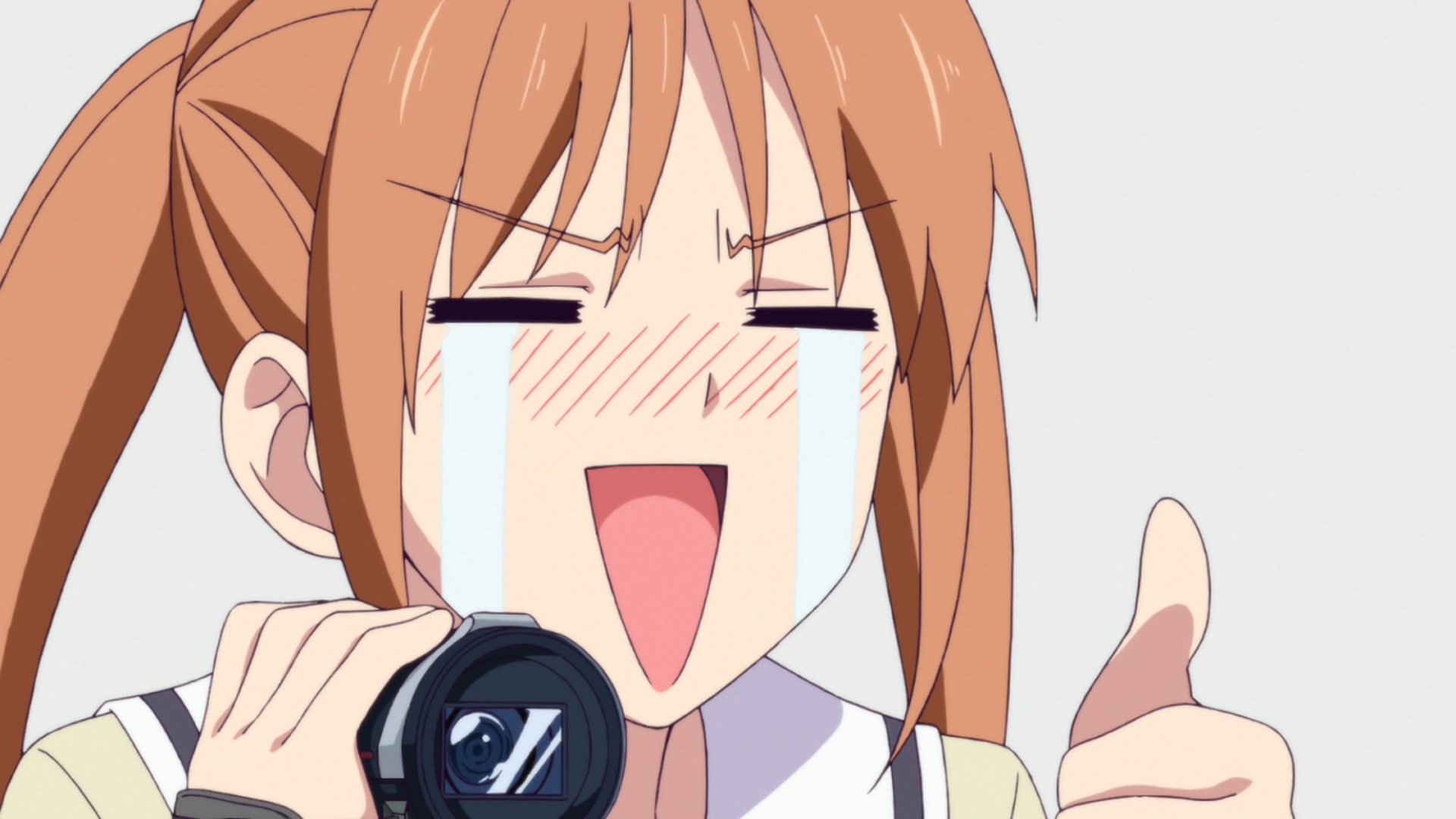 Thanks for joining in on the foolishness with "Cruising the Crunchy-Catalog" this week. Be sure to tune in next time when we look at another title from the Summer season of years past and investigate a mysterious tale of time-travel and intrigue in an isolated community.
Is there a series in Crunchyroll's catalog that you think needs some more love and attention? Please send in your suggestions via e-mail to [email protected] or post a Tweet to @gooberzilla. Your pick could inspire the next installment of "Cruising the Crunchy-Catalog!"
---
Paul Chapman is the host of The Greatest Movie EVER! Podcast and GME! Anime Fun Time.

Do you love writing? Do you love anime? If you have an idea for a features story, pitch it to Crunchyroll Features!