Crunchyroll speaks with voice actor Soma Saito about his upcoming star role in EX-ARM!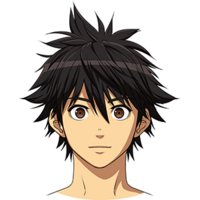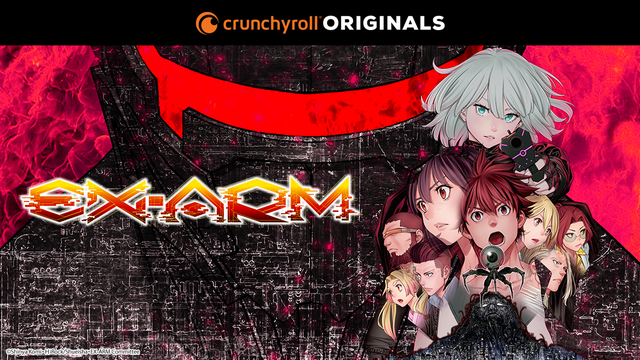 You may know voice actor Soma Saito from some Shonen Jump series roles such as Yuno in Black Clover and Tadashi Yamaguchi in HAIKYU!!, Saito has other played some other popular roles such as Skull Faced Bookseller Honda-san (you guessed it, as Honda-san himself). Saito will star in the upcoming Crunchyroll Originals series EX-ARM, slated to premiere January 2021. Saito also recently attended Virtual Crunchyroll Expo to talk about the project, and we spoke with him about the upcoming role and more!
Were you able to draw similarities between Akira and any other previous roles?
I don't usually compare one character to another to find their similarities. That's because I feel that every character is different. They have different backgrounds and characteristics, so I want to understand them all as individuals. If I were put in the difficult situation he's facing, I would probably choose to run away. And because of that, I think he's very admirable.

What drew you to this character?
He actually believes that he's just someone who was scared of electronics and lived a very mundane life, but he's very courageous and quick-witted. On top of that, he never gets too full of himself. He's basically a standard protagonist. I also think he's blessed with having good friends and comrades around him (though they do get him in quite a bit of trouble). I don't usually get to voice very many characters that are so straightforward, so playing his role was something fresh and new.
What is the most challenging part of voicing Akira?
He's just a normal high school student, so in the beginning, I tried to make sure he didn't sound too cool like he was responsible for the fate of the whole world. Also, this wasn't actually difficult on my end, but in the story, there were parts where Akira would synchronize with Alma and we'd speak together and I was very impressed at how much of a pro Akari Kito was and how well she pulled this off.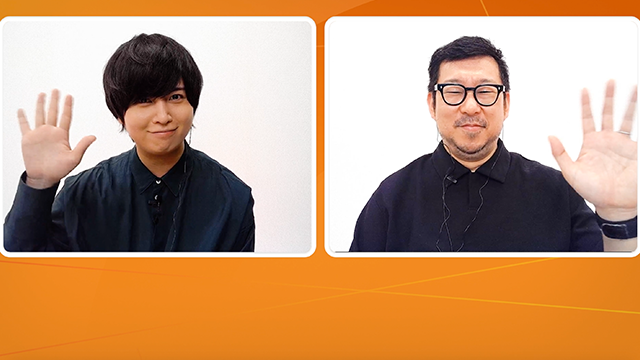 Soma Saito and EX-ARM Director Yoshikatsu Kimura at V-CRX

Are you a fan of the original manga series and if so, what were your thoughts when you found out it would be adapted as an anime?
When I auditioned for the role, I wasn't very familiar with it. But after I got the role, I started reading it and it was just so interesting that I ended up reading all of it. The world looked so grand but there were still very well-paced comedic scenes and most of all, the battle scenes were so cool that I just got sucked in. Those battle scenes should look even more amazing in the anime, so please look forward to that.

What are Akira's three best qualities?
The fact that he has the courage to help those in need, he's kind enough to be there for others, and he's great at cooking.

Who is his greatest enemy?
That's a difficult question. This goes for people who are familiar with the series, but I'd also like people who are discovering the series through the anime to first immerse themselves into the world of EX-ARM and then think about who or what his greatest enemy might be. We're also looking forward to seeing the completed footage ourselves. Let's all enjoy EX-ARM together! Please look forward to it!