The author of "JAPANAMERICA" shares his thoughts about online communities, meeting Go Nagai, and more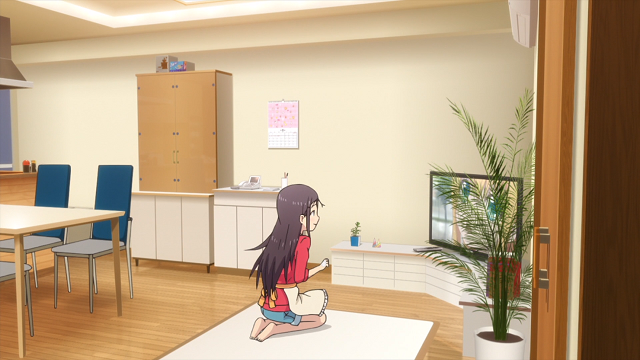 Roland Kelts, half-Japanese author of JAPANAMERICA: How Japanese Pop Culture Has Invaded the U.S., has made a name for himself covering the unique nuances of American and Japanese cultural-exchange. Kelts recently presented a talk titled "Anime and Race" with Arthell Isom for this year's Virtual Crunchyroll Expo. We had the opportunity to ask Kelts a few questions about the impact of streaming, adapting international webcomics, the appeal of isekai, and of course, Twitter.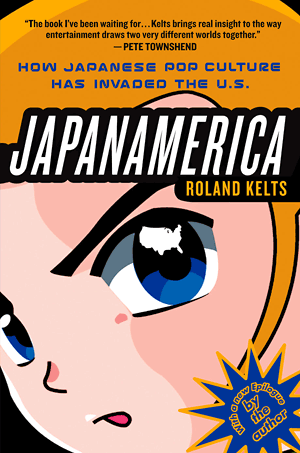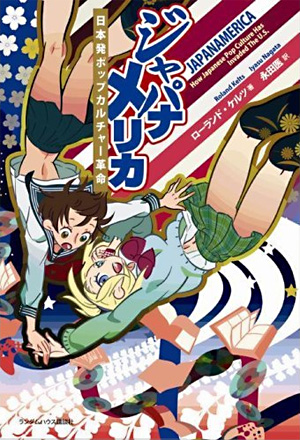 English-language and Japanese-language editions of JAPANAMERICA
With Crunchyroll hitting three million paid subscribers as of July, it's evident that anime streaming is thriving, especially with young adults. Simulcasts now allow essentially anyone access to the latest hours after airing in Japan. How have you seen this constant finger on anime's pulse change how fans engage with Japanese pop culture, versus the heavily curated experience of exclusively watching whatever made it to American television networks?
Everything's faster. Fans I meet from Boston to Kansas to Los Angeles now ask me about shows that were just released months or even weeks ago on my TV in Tokyo. And simulcasts have also made the US fans hungrier, more demanding, sometimes even whiny. ("Why don't we have this yet? When's this coming out? Where's that title?")
At the same time, it creates a zone of delusion, a kind of third universe between the US and Japan where fans think they know everything that's happening in Japan and what's right and wrong about the anime industry and how it works just because streaming media delivers the entertainment they want when they want it.
I still call that third universe JAPANAMERICA, neither here (Japan) nor there (US) but some kind of hybrid space, and in some ways streaming has only expanded its borders.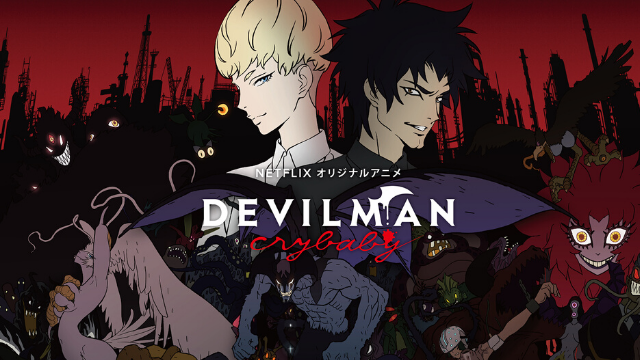 Image via Netflix
Anime produced and released for streaming services have seen major cultural impact lately. In 2018, Netflix released Devilman Crybaby to critical acclaim, and more recently Crunchyroll has begun streaming its own originals shows like Tower of God in 2020. In previous interviews, you've described younger animators butting heads against the old guards in Japan's traditional anime industry, compared to other industries like games or design. Nowadays, you have younger studios such as Studio Trigger and Science Saru signing streaming deals to distribute their shows to a wider demographic. Do you see this pivot to web-original anime as a way for younger animators, producers, and even veterans to exercise new ideas they may otherwise not be able to explore?
Definitely. Masaaki Yuasa told me that if it weren't for streaming services, Devilman Crybaby would be an old-school OAD collecting dust in the adult video corner of Tsutaya that may have aired once in wee-hour programming on domestic Japanese TV.
Two years ago, Go Nagai, the manga artist who created the original Devilman in 1972, told me backstage at Anime Expo in Los Angeles that streaming was the only reason he'd been invited to Los Angeles. "Hey, I'm an old man," he said, laughing.
There were always innovative upstart studios like Trigger. The difference is that web-original anime and streaming platforms get Trigger's works screened in major American cinemas by national distributors like GKIDS, and around the world online, and gets Trigger artists and people like Yuasa and Nagai the VIP treatment at overseas anime cons.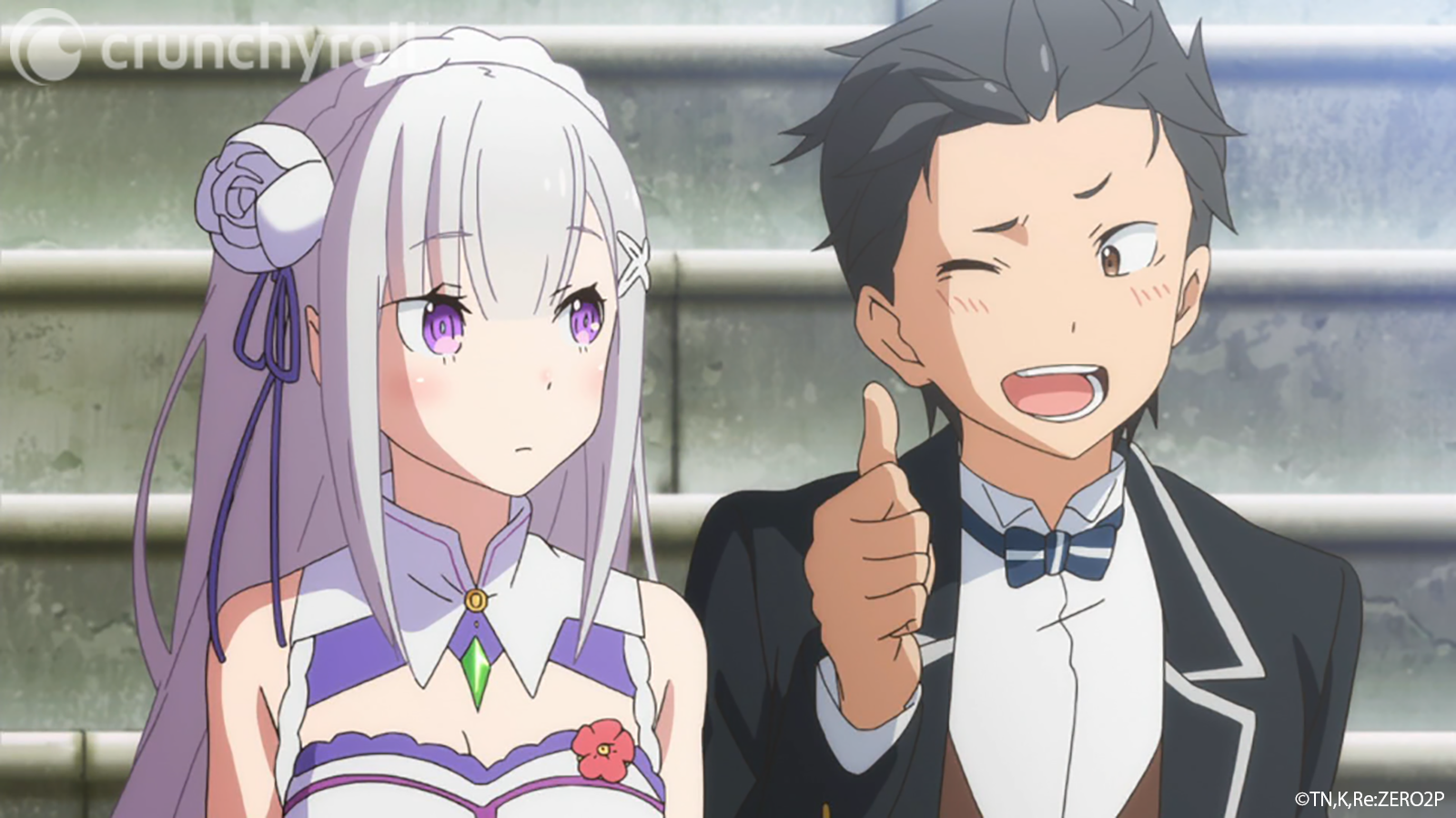 Emilia and Subaru from Re:Zero
One of the biggest trends in anime recently is the boom of a genre called "isekai," i.e "another world" stories where average protagonists get transported into fantastical worlds. In the last ten years, isekai has already explored virtual reality MMO worlds like Sword Art Online to self-aware "Groundhog Day" stories like Re: Zero. Although portal fantasies have always been present in traditional Japanese folklore and a staple of global speculative fiction, why do you think this particular narrative may have gained so much traction with young adults recently?
One of the trends I write about in JAPANAMERICA is how the constant presence of the internet in our lives can diminish our satisfaction with the real worlds we inhabit.
You're right, of course: portal fantasies have long been a part of Japanese literature, folklore, fantasy, and spirituality.
But the world-within-the-world of the internet has arguably overtaken our realities. It's not only ever-present, it's superior: brighter, freer (we can click on anything and almost immediately see and hear what we want), and faster. It's also portable and ubiquitous.
Many of us greet the morning not as sunlight through our blinds or the sound of birdsong, but as the OLED or LCD light from our smartphone screen. Our sense of "home" is the emails we recognize, the apps we check, our news, our weather, our sports updates. It ain't called an "I" phone for nothing. Online, everything's for me.
So it makes a kind of sense to me that young adults might be kind of bored with stories that don't feature immediate and easy access to virtual realities and other worlds and role-playing lives. Stories without isekai-type narratives might feel outdated, boring, even irrelevant to the way we all live now.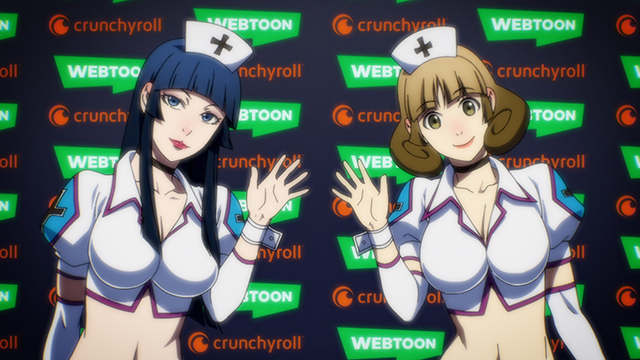 Original creator comics, such as Webtoon series like God of High School, have recently been adapted into series exclusively streamed on Crunchyroll. Series like God of High School feature diverse characters from all across the world in a tournament set in Seoul, a setting we rarely see in television anime. Although many Japanese web novels and amateur projects have since been adapted into professionally produced shows, such treatment is less common for non-Japanese properties. In terms of broadening the horizons for intellectual property, did you ever anticipate the world of Japanese animation and international webcomics to cross paths?
I wrote about it in JAPANAMERICA and thought it would happen sooner, actually. On book tours at anime cons, fan artists and amateur comics artists ask me to sign JAPANAMERICA and hand me a copy of their own work in return. I'd read their work on the plane to the next city and sometimes I'd think, this might make a great anime series or feature.
But I couldn't generate much enthusiasm when I got back to Japan. Part of the problem was obvious: language and culture barriers.
But also, the Japanese industry is sitting on piles of great intellectual property from decades of manga about every imaginable type of topic and character, plus all the great doujin fan-art that powers the record crowds at the biannual Comiket and fills the floors at Mandarake. Why would they reach overseas to work with someone who doesn't speak the language and/or understand the codes of cultural and business behavior to take a risk on a property from a foreign land?
Obviously, the increased involvement of non-Japanese producers like Crunchyroll and others are changing that. Also, newer generations of artists from outside Japan have an even greater sense of how Japanese-made anime works, how it gets made, and how to behave in Japanese business transactions. Plus, I do think online translators, as bad as they may be, have helped ease the transition between languages on both sides, Japanese and non-Japanese.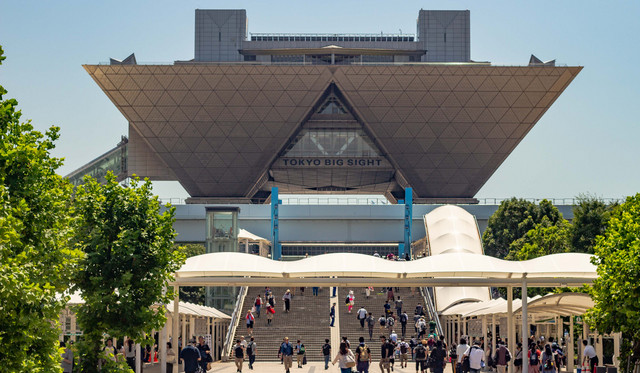 Tokyo Big Sight during Comiket 96 last year (photo by Daryl Harding)
Fourteen years ago, there was no such thing as Twitter. It goes without saying it's huge now, especially among anime fans. With major events like Comiket canceled this year, alongside dozens of conventions in the states, more fans than ever are converging online. Nowadays, it's not only incredibly easy to find anime, but also discover a whole community buzzing with activity regardless of what language you speak. How much of a role do you think social media has played in pushing anime from niche to ubiquitous, and what do you hope to come out of this zealous digital convergence for fans everywhere?
I write about the importance of fan forums and chatrooms in JAPANAMERICA. Anime fans were one of the key drivers of Usenet groups and BBS sites back in the day. In a chapter I called DIY ("do it yourself"), I explain how anime fandom is a bottom-up phenomenon, fired by shared communal passion and the sharing of that passion.
But I didn't know how massive social media platforms would become, or how crucial they would be for Japanese pop culture fandom.
What sucks is that the discourse on social media is so coarse. When you go back and read exchanges between diehard anime fans on Usenet and old chatrooms and forums from the mid-2000s, they read like middlebrow literature compared to what you see on Twitter, Reddit, and Discord. So many social media posts are made just to get hits, not to communicate or share ideas, and the most provocative, cruel, or just plain daft stuff gets liked and retweeted a thousand times.
An ex-friend of mine once told me he was going to market his book entirely on Twitter. I said, well then you'll get a bunch of responses from people who don't read a lot of books. But he said he just wanted to sell a lot of copies. He didn't care about the quality of the people who read them or followed him.
But I guess that's the state of most things in America right now, politics in particular. Mass appeal is all that matters.
Roland Kelts' blog can be found here. Follow him on Twitter at @rolandkelts!
More information on JAPANAMERICA can be found here. A Japanese-language edition is also available from Kodansha.

---
Blake P. is a weekly columnist for Crunchyroll Features. He is still thinking about Hellshake Yano. His twitter is @_dispossessed. His bylines include Fanbyte, VRV, Unwinnable, and more.
Do you love writing? Do you love anime? If you have an idea for a features story, pitch it to Crunchyroll Features!