Plus Gundam, Doraemon, Super Sentai, and more!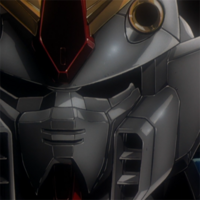 I'm gonna be honest, when I first began reading author Matt Alt's recent book Pure Invention: How Japan's Pop Culture Conquered The World, I was mostly doing it for the sections on anime and manga. Those are two mediums I'm pretty interested in, and I figured if the other parts weren't too engaging, I'd gut through them and eventually make it to my intended targets. But that never happened. While I came for the anime and manga, I stayed for Alt's deep dives into the history of such items as the karaoke machine, the Walkman, the Tamagotchi, the Hello Kitty mascot, and many more. The stories Alt told, using copious research, interviews, and sheer enthusiasm for the subjects made me unable to put Pure Invention down. I finished it in only a few days. Alt, a writer and speaker who also runs a localization company, was clearly pretty knowledgeable about all of this, so I decided to reach out and talk with him about the book.
Image via Matt Alt
One of the biggest things on my mind was that Japanese pop culture is a huge subject, and it would impossible to cover all of it, even in a series of books. So what was left out?
Probably the biggest one that I really wanted to talk about and had done a ton of research and interviews for was Power Rangers. As you know, they're a huge phenomenon in the United States, and they're based on a really long, historic series Super Sentai, which traces all the way back to the early 1970s. But they're also kind of deeply intertwined with western pop culture. There's like a Spider-Man tokusatsu series from the 1970s that jump-started and reinvigorated them from their original pattern. So there's this weird, double-helix DNA strand of Japanese and American pop culture going on that really flourished again when it came to the US in the '90s.
The intertwining nature of Japanese and American pop culture is a major theme of Pure Invention, with stuff that's popular in the former often being adapted for consumption in the latter. But there are plenty of franchises that haven't really made a mark in the United States, and Alt pointed out one in specific:
Doraemon. It's got to be one of the top-earning anime series of all time, but it's never really made much traction in the United States. On the surface, it looks like a fantasy — it's a robot cat from the future with a time machine and a bunch of gadgets. But it's actually set in an everyday, slice of life Japanese home and the situations that the protagonists often find themselves in are likely not familiar to Westerners. Like the main character Nobita wanting to get his New Years Money early, which isn't a big custom in America. There's stuff centered around really specific things like Japanese rice cooking, rice fields, low kotatsu tables, and things like that. And because that setting is so integral to how stories play out, it ironically makes Doraemon even harder for Westerners to get into than, say, Cowboy Bebop, which is set in this space opera-ey universe.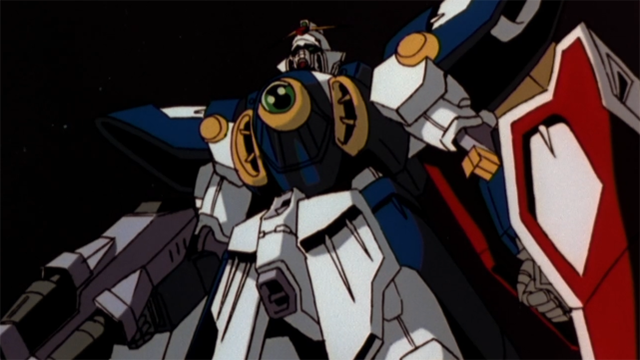 But even someone who knows a ton about a subject will inevitably find surprising things when they've done enough research, and that was certainly the case for Alt and Pure Invention:
I had never really done a deep dive on Astro Boy, and that's the first full-length weekly anime TV series in Japan, and its creator Osamu Tezuka literally coined the word "anime" to refer to it. I wasn't aware of how big it was in Japan or abroad, and for instance, I learned that Stanley Kubrick of 2001: A Space Odyssey and The Shining actually sent Tezuka a letter inviting him to collaborate on brainstorming and doing designs for 2001. It's really amazing to me that there's an alternate universe somewhere where Tezuka and Kubrick collaborated.
A series that Alt loves and spent a lot of time covering in Pure Invention is Gundam, a franchise that would probably be on the Mt. Rushmore of anime. But how did it get that way?
Gundam was my favorite growing up. Without it, this book might not exist. But when I was researching the book, I learned of this event called the Anime's New Century Declaration, which was conceived as a promotion for the Gundam movie in 1981, and they expected maybe a few hundred to show up to listen to director Tomino and a few others on the crew talk about the film production.
What happened was 20,000 people descended on Shinjuku and the cops were called and people worried about trampling, and it kind of turned into Anime Woodstock. A bunch of young anime fans who'd been expected to grow up and leave the "silly" cartoon stuff behind. But this generation was like "Screw that. If we're productive members of society, then why is it a problem for us to read manga and watch anime?" It was a huge coming out for that demographic and really set off a trend.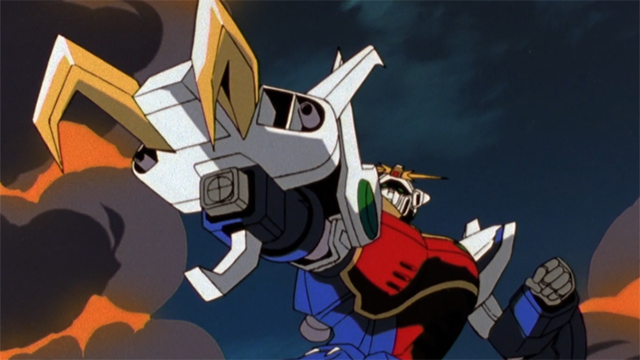 Back in the '70s, anime pretty much existed to sell toys, and as long as you put the sponsored toys in the show, they gave you free creative reign. But in spite of it being a show that sponsors and producers were using to sell toys, Tomino ended up making this baroque, dramatic space opera that was a thinly veiled critique of war and post-war Japanese society. And the hero was, to be blunt, kind of a geek. He wasn't a muscle-bound superhero. He's introverted and shy and would rather be fooling around on his computer than going out to war, and I think that resonates with people who would rather be doing the stuff they love than being forced to fit into the world by older people who don't understand them.

It provided a platform for the maturation of anime into something that wasn't just primarily around to sell toys to kids.
And the thing that makes anime such an appealing genre, especially for younger people? Alt explained it simply.
Anime does a really great job of coming down hard on all that angst and problems that adolescents have, and that's a reason why it does so well abroad. It doesn't look at adolescence as some kind of lesser form of adulthood and it doesn't condescend to the young people experiencing problems. And western media didn't offer that for a long time.
Pure Invention: How Japan's Pop Culture Conquered The World is available on Amazon, Barnes & Noble, and many other booksellers. You can follow Matt Alt on Twitter.

---
Daniel Dockery is a Senior Staff Writer for Crunchyroll. Follow him on Twitter!
Do you love writing? Do you love anime? If you have an idea for a features story, pitch it to Crunchyroll Features.