It's merch time!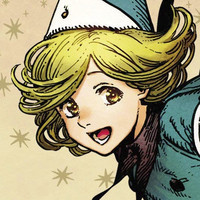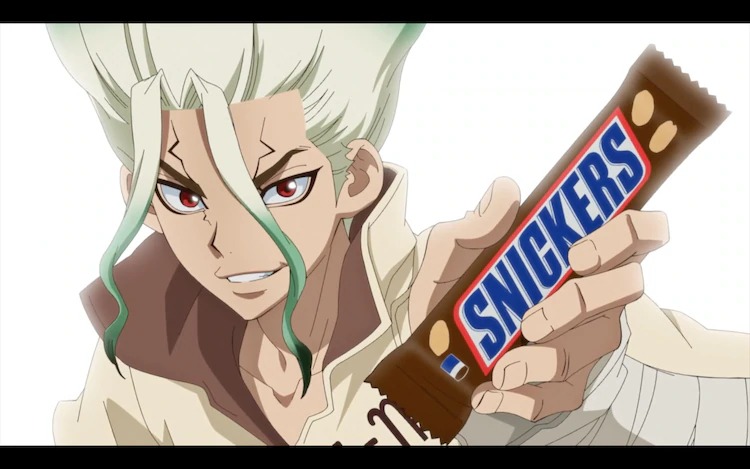 If there's a trend in this week's anime news, it's merch! Watches, makeup, hair products, and ... uh ... Snickers are all getting the anime treatment.
10/5
Dr. STONE Teams Up With Snickers For Commercial
You're not yourself when you're hungry! Thankfully, Senku and Snickers are here to perform some de-petrification.
The God of High School Instagram Filter Debuts
The God of High School filter on Crunchyroll's Instagram account brings your favorite Team Seoul character to life.
Witch Hat Atelier Wins Best Manga At Harvey Awards
The votes are in and Witch Hat Atelier has won Best Manga in this year's Harvey Awards. The Man Without Talent, H.P. Lovecraft's At Mountains of Madness, The Poe Clan, and The Way of the Househusband were also in the running.
10/6
New Yakuza: Like a Dragon Trailer Released
Yakuza: Like a Dragon is coming to the US on November 10. Check out the trailer above!
New Godzilla Anime Coming To Netflix
Netflix has ordered a new Godzilla anime series produced by studio Bones and studio Orange. Godzilla: Singular Point. The series will stand alone with its own plot and cast.
Promare Hair Care Products Coming In Time For The Holidays
Just in time for the holidays, Promare hair products based on Galo, Lilo, and Kray will hit stores in Japan on December 18.
10/07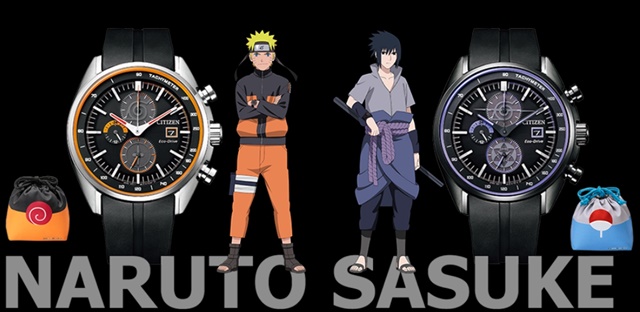 Watches Based On Naruto Shippuden Characters Coming Soon
CITIZEN is releasing a line of watches based on Naruto, Sasuke, Sakura, and Kakashi in Naruto Shippuden. The watches will be available starting October 15 and are set to ship on November 19.
10/08
Evangelion Makeup Kit Set For Next Year
Makeup brand KATE will release a rouge kit featuring Rei Ayanami of Evangelion February 2.
10/09
Moriarty the Patriot Second Cour Date Announced
Moriarty the Patriot's first season won't drop until October 11 in Japan, but fans won't have to wait and wonder when the second cour will debut, it's already been confirmed for April 2021.
Surprise Higurashi: When They Cry — GOU Trailer Drops
A surprise announcement has revealed the secret Higurashi: When They Cry — GOU series with a new visual and trailer.
First 10 Minutes Of Violet Evergarden Film Released
The Violet Evergarden film was released in Japan on September 18. Now, fans of the franchise can treat themselves to the first 10 minutes of the movie, courtesy of Kyoto Animation.
Are you gonna grab any of these anime products for the holidays (or just because)? Let us know in the comments!

---
Carolyn is the Crunchyroll Features Editor. She's also on Twitter and Instagram. Follow her maybe?
Do you love writing? Do you love anime? If you have an idea for a features story, pitch it to Crunchyroll Features!