Drinks and sweets were shared with some of our favorite girls!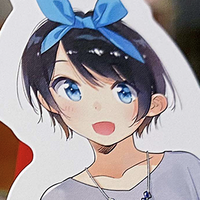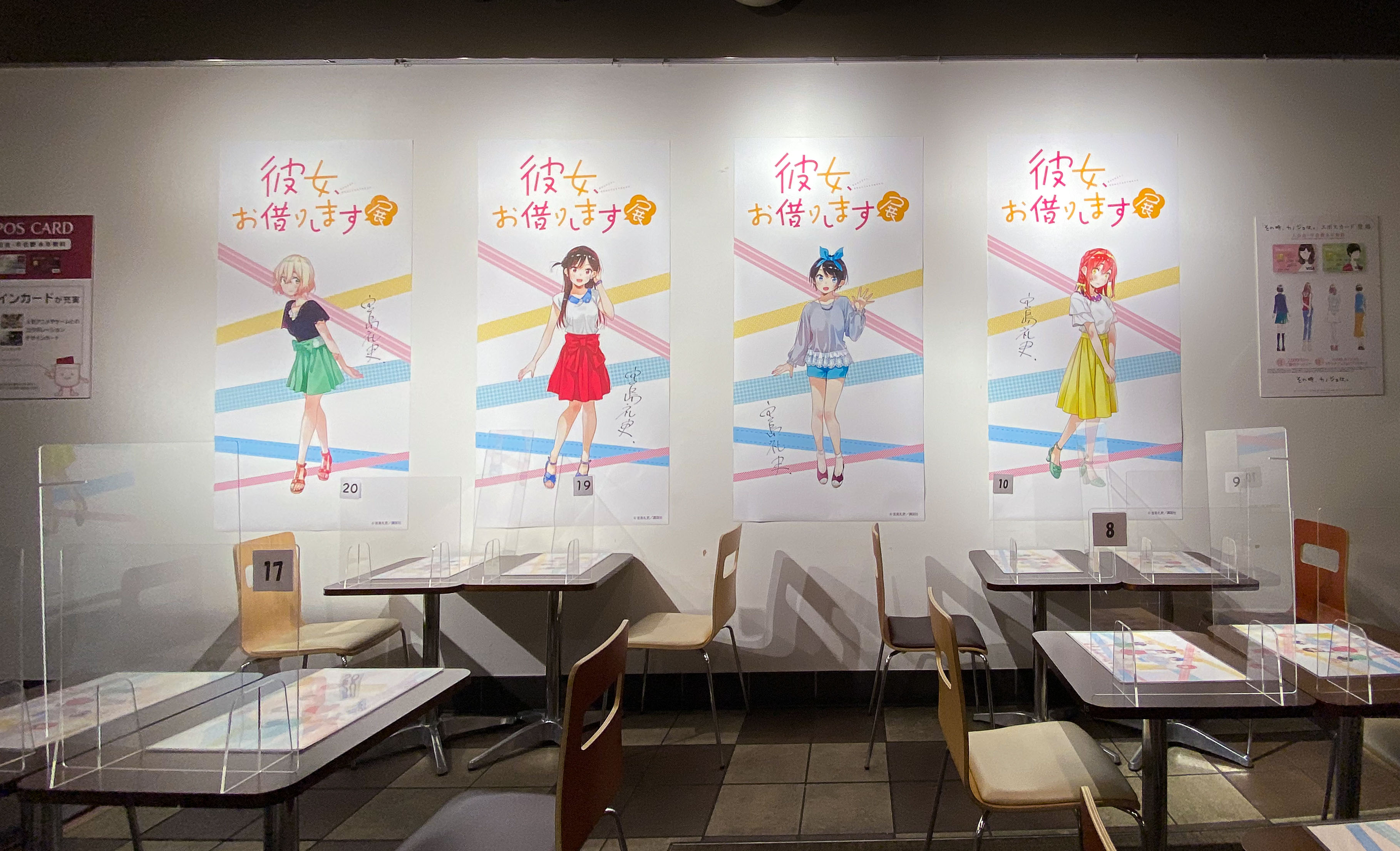 All images were taken by Daryl Harding
A note on safety: the following report undertook the strictest of safety procedures to attend, including washing hands with disinfectant before going into the cafe, social distancing in all situations, plastic guards between seats, and wearing a mask the entire time when not eating. We strongly urge everyone to follow the recommended safety protocol in your country and always wear a mask when in public — not just for your sake, but everyone else's as well.
Walking through the Rent-a-Girlfriend exhibition — which I reported on in my last event report — was tiring and my hour with Chizuru was up, we parted ways and I headed into the second part of my day out, the Rent-a-Girlfriend cafe run by Princess Cafe on the 8th floor of the Yurakucho Marui building. Before that though, I grabbed some gear at the exclusive shop for ticket holders to the exhibition.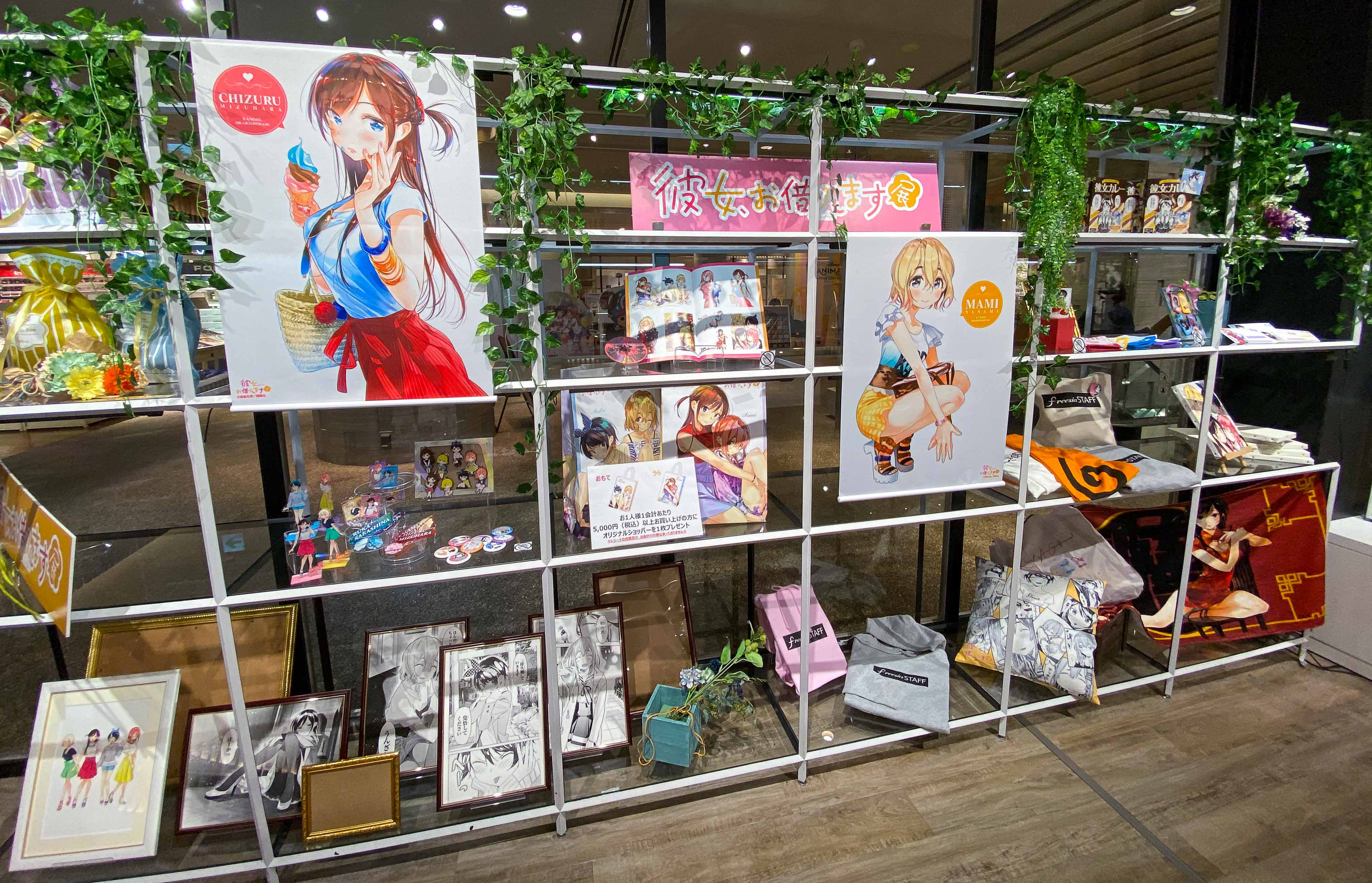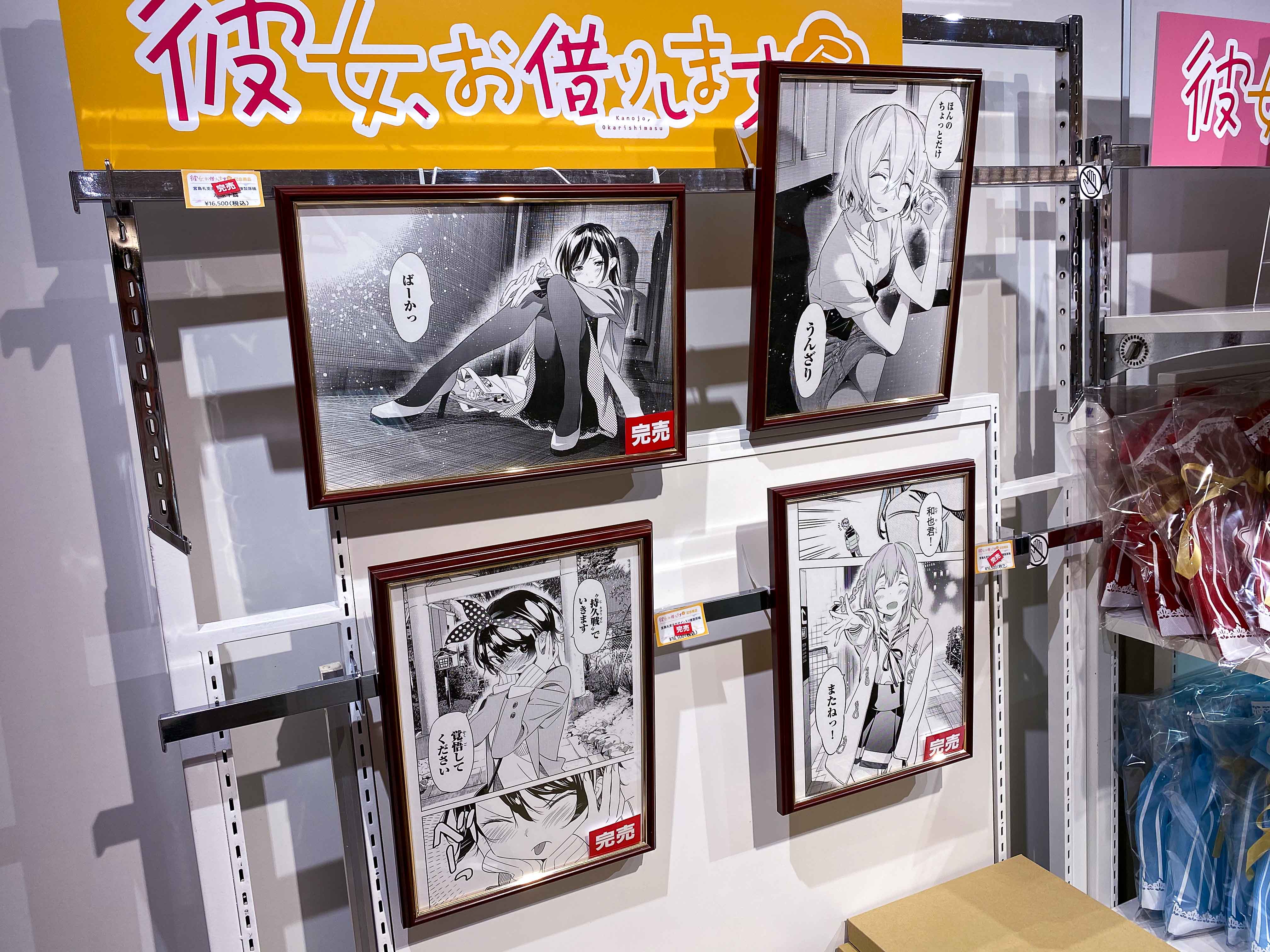 Some of the items grabbed were: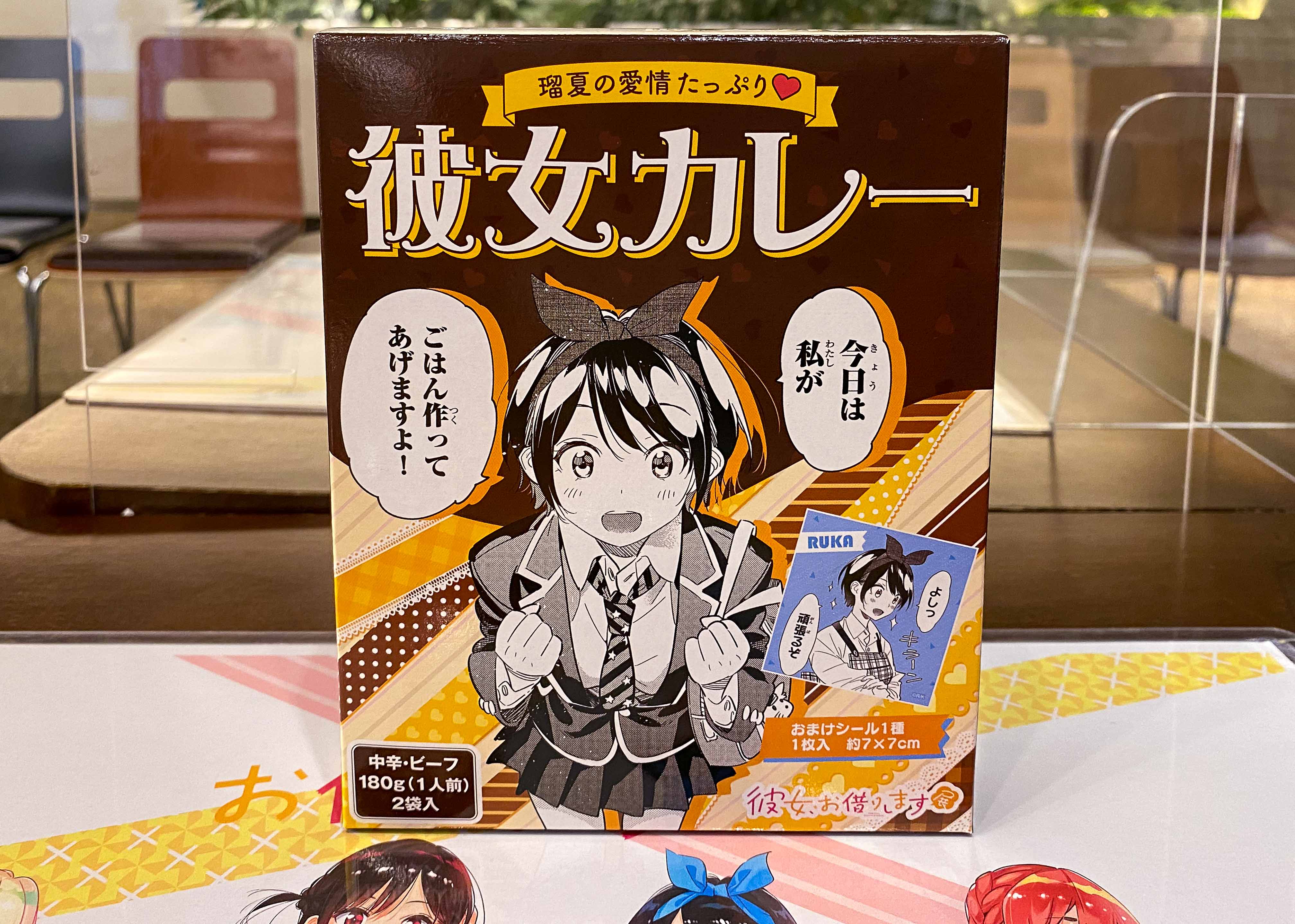 Ruka's Curry (of which I'm yet to taste)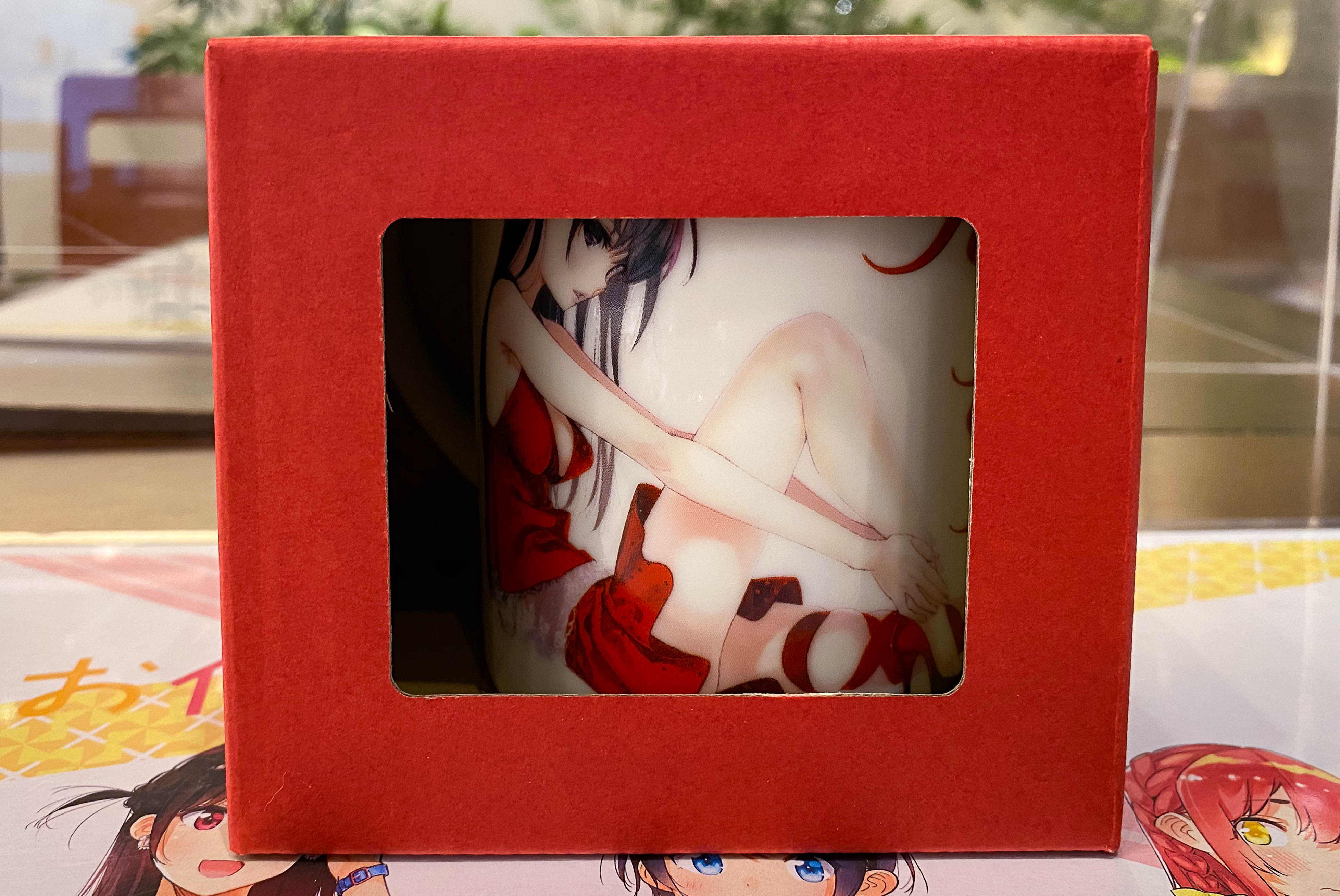 A mug featuring Chizuru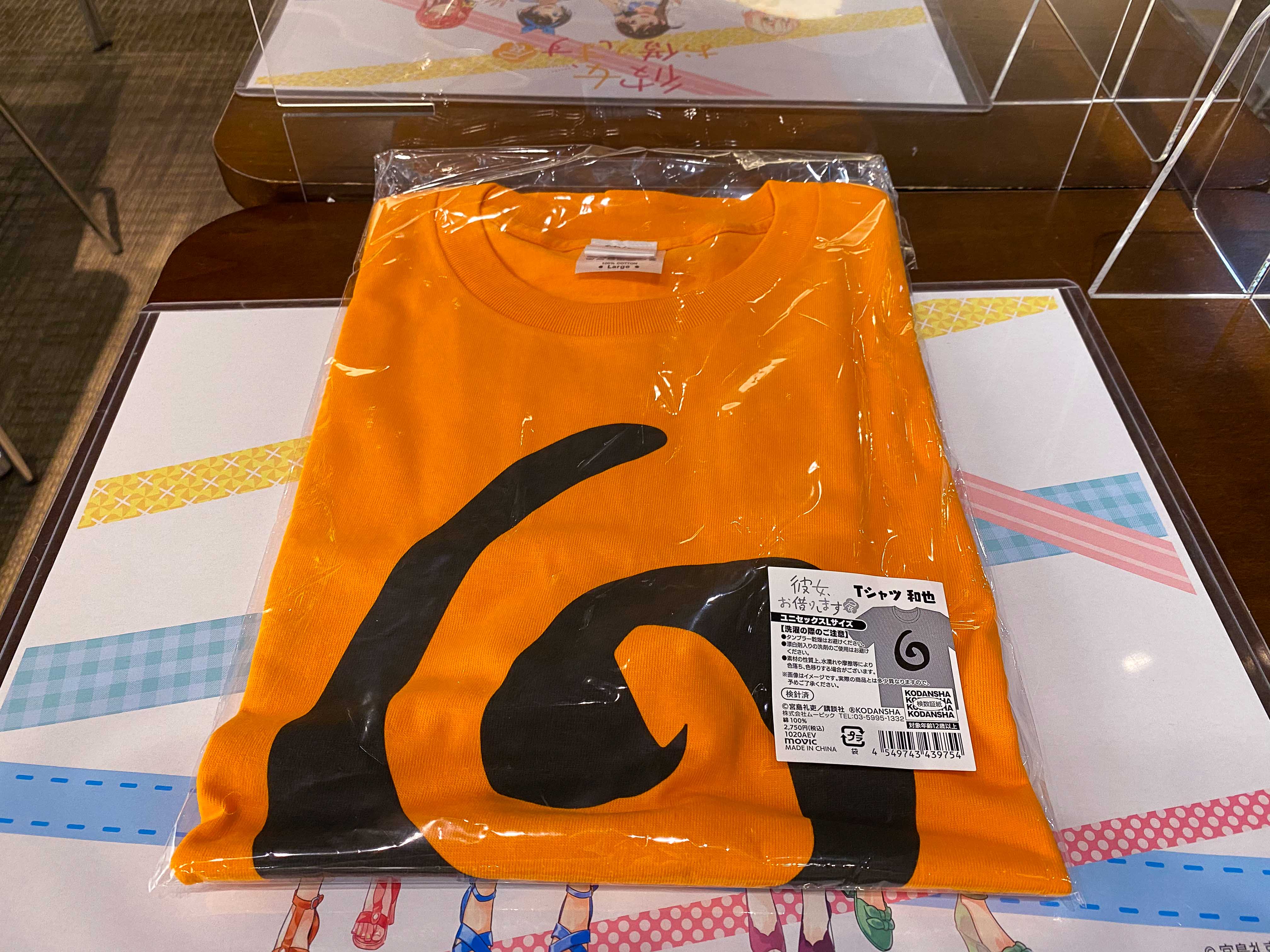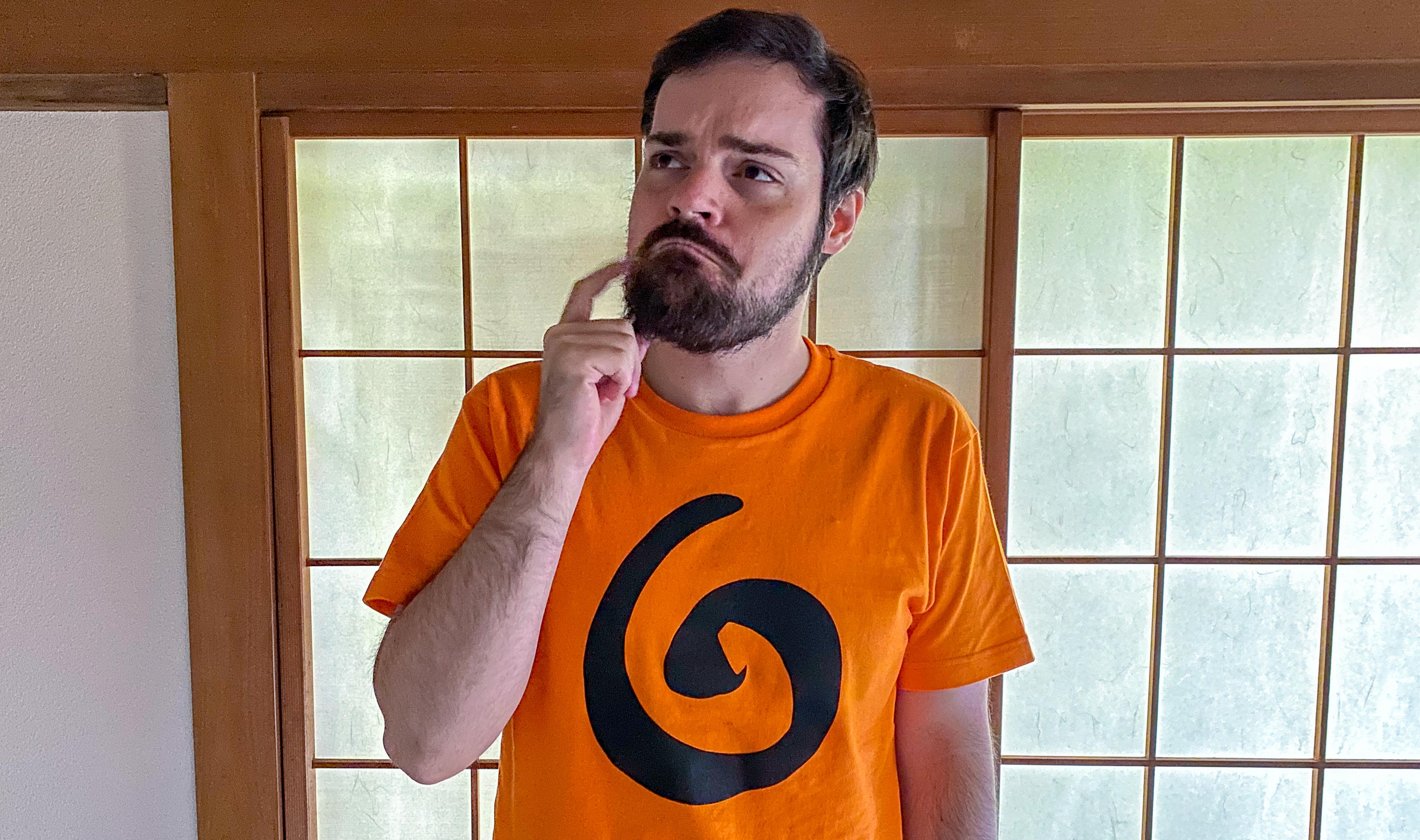 And Kazuya's t-shirt, which surprisingly doesn't look that bad, and feels warm and comfy! Maybe that's why Ruka likes to steal it? Crunchyroll News covered the items more in-depth when they were first announced.
Moving on from the shop, the Rent-a-Girlfriend cafe was surprisingly empty, with only one other person besides me there to taste the treats inspired by all the girls from the series. Outside was a menu with all the items on them, as well as a display showing all the coasters you're able to get — depending on luck and how many items you buy!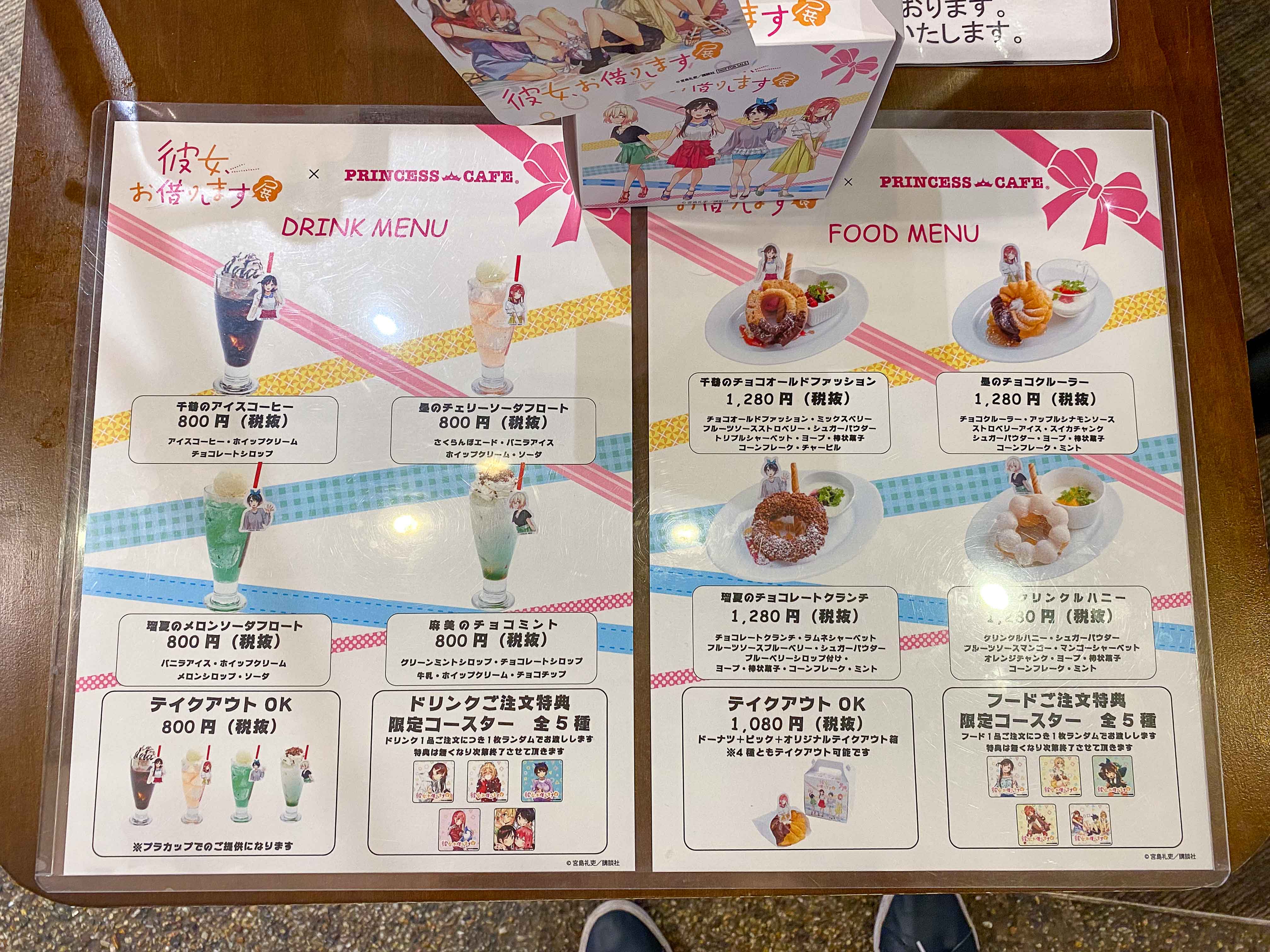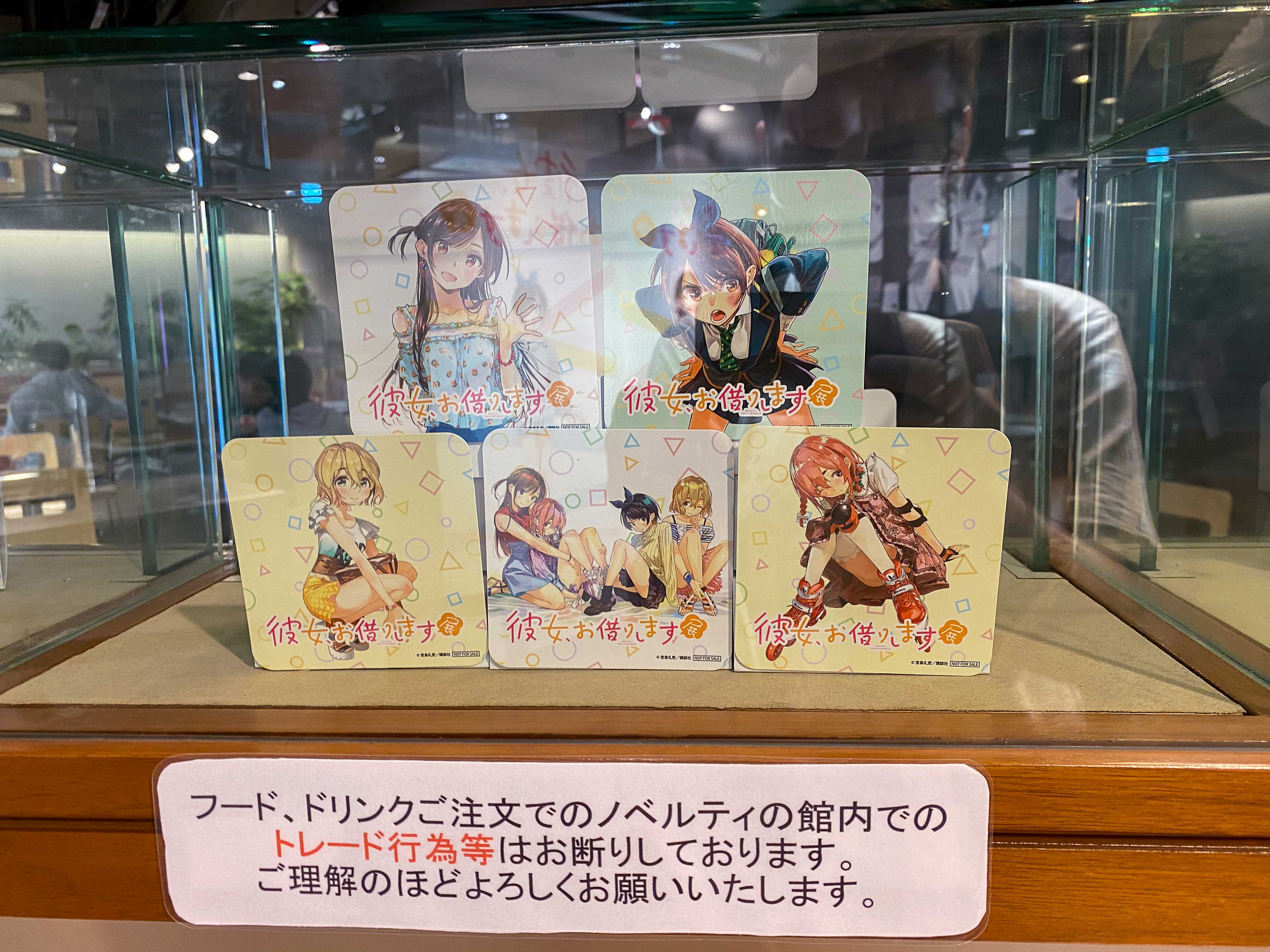 The seats were all separated by plastic, so even if the cafe was full, it felt safe enough to go into — not that there were any people around. I ordered two different items on the menu, netting me two different coasters, one of Chizuru, and another of Sumi, both in adorable poses — yes Chizuru, I do want to watch Getflix with you, though I think Munchyroll might be better!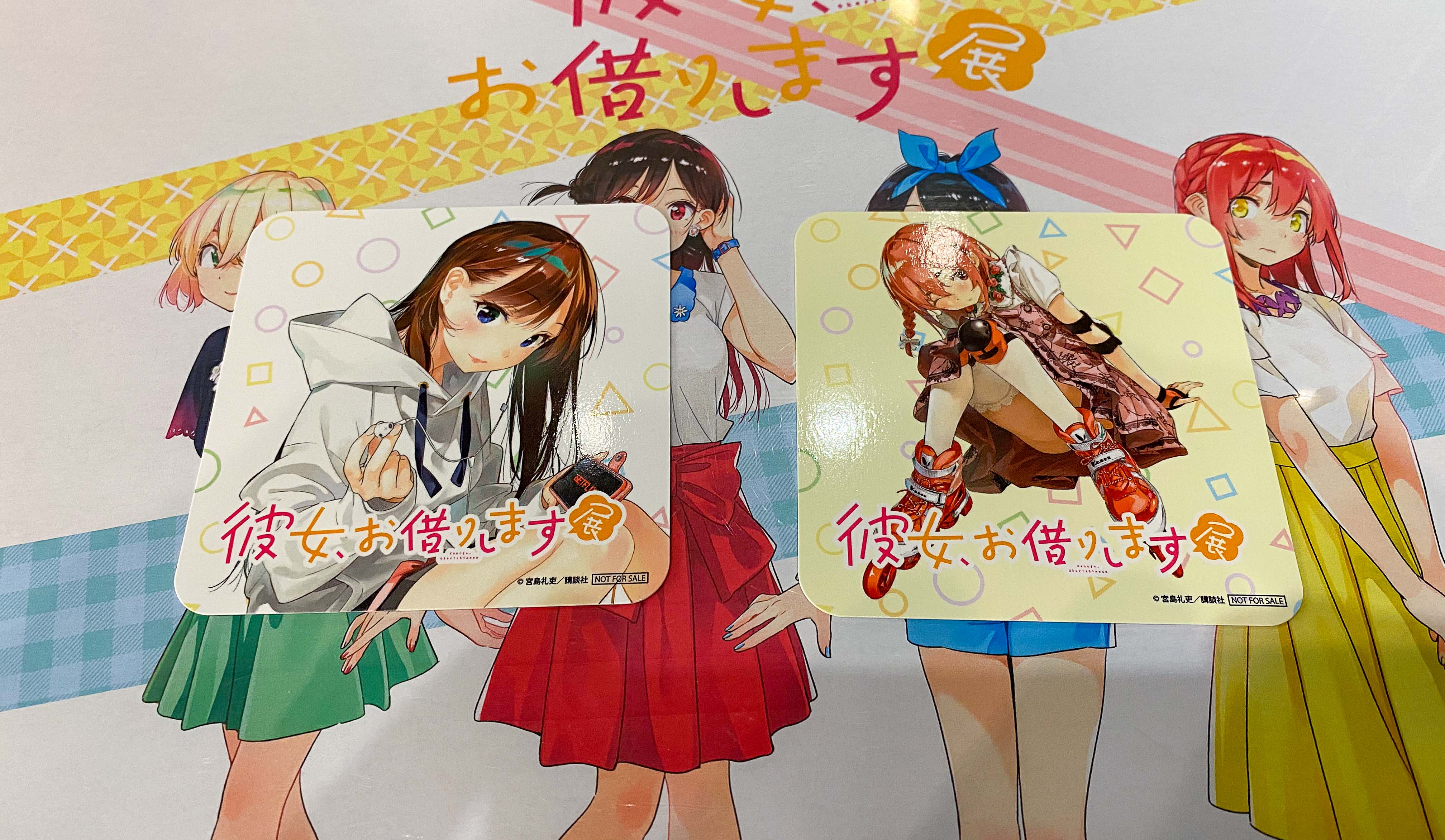 The first menu item to arrive was my drink, Ruka's Melon Soda. To be honest, even though Ruka is probably my favorite girl from the series, I really didn't enjoy the melon soda. Usually, melon soda in Japan has a very mild flavor, making them more sweet than melon, but this drink was like carbonized melon — which wasn't too my liking at all. Luckily, the ice cream did tone down the melon flavor a bit, but sadly it wasn't as refreshing as I would have liked.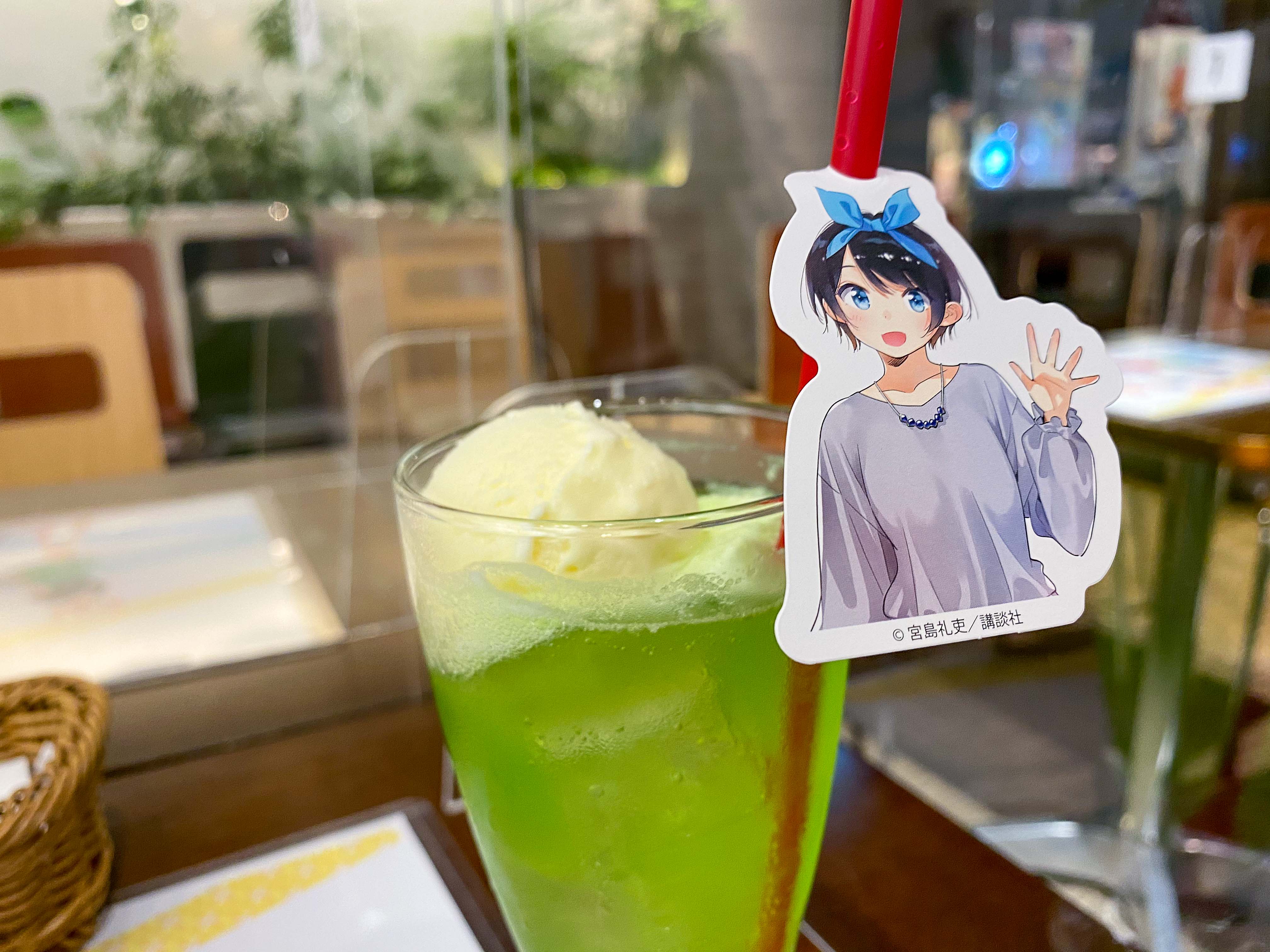 The second — and last — menu item to turn up was Sumi's Chocolate Cruller, which also had a cup with watermelon and cream in it, which was a little strange. Trying that out first, it was such a strange texture and flavor, tangier than anything, but as I ate more of it, the more enjoyable it got.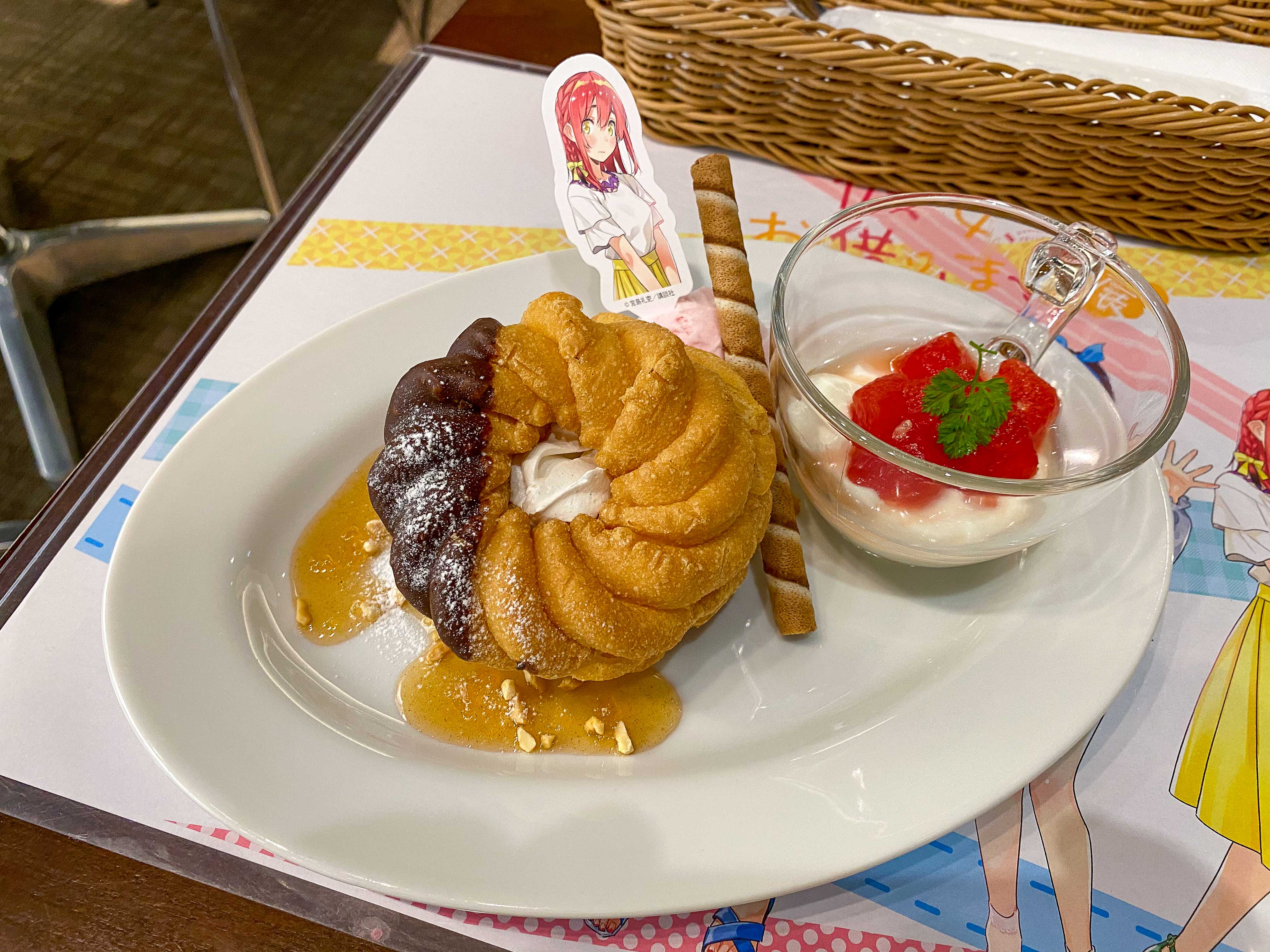 The dish also came with some strawberry ice cream, which paired with the jam and the non-chocolate part of the cruller, make for a very sweet bite — though maybe that was all the sugar content in it. The cruller itself was light and fluffy, with the cream and jam mixing to also make a sweet flavor that melted in my mouth. That entire side of the dish had just the right amount of sugar and sweetness, just like Sumi!
Both dishes also came with their own little paper mascots of the girls, which were very cute!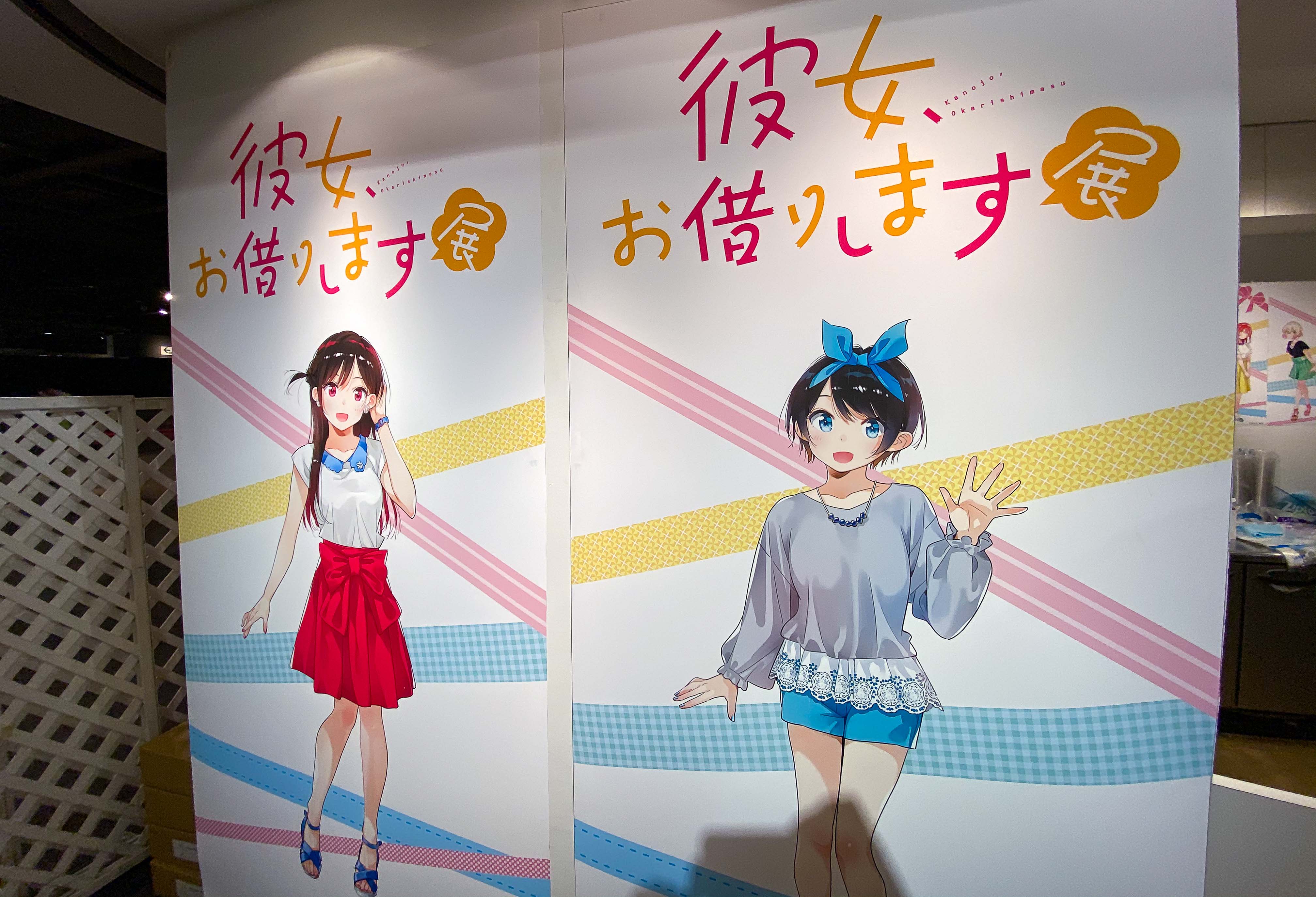 All in all, while I wouldn't get Ruka's drink again, the meal was nice after the exhibition and the shop had some great exclusive gear for fans of Rent-a-Girlfriend, like myself. While the Tokyo exhibition is now over, the event will be moving to the 9th floor of the Kintetsu Department Store Main Store Abeno Harukas above Osaka Abenobashi Station from December 24 to January 4, 2021, in Osaka.

---
Daryl Harding is a Japan Correspondent for Crunchyroll News. He also runs a YouTube channel about Japan stuff called TheDoctorDazza, tweets at @DoctorDazza, and posts photos of his travels on Instagram.
Do you love writing? Do you love anime? If you have an idea for a features story, pitch it to Crunchyroll Features!