Today let's explore the unique and compelling strengths of children's anime!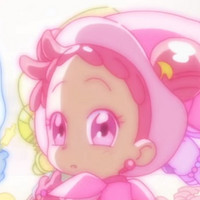 Hello everyone and welcome back to Why It Works. Though there are a lot of interesting anime projects coming down the pipeline, one, in particular, might come as a bit of a surprise. That would be the Ojamajo Doremi revival film, a continuation of a children's magical girl franchise from 20 years ago, which I'm told will star a trio of Doremi fans who've now reached adulthood and are looking back on the magic of their favorite show. We've been getting more and more tidbits of info about the film for a while now, and at this point, I can honestly say it's my most-anticipated upcoming production.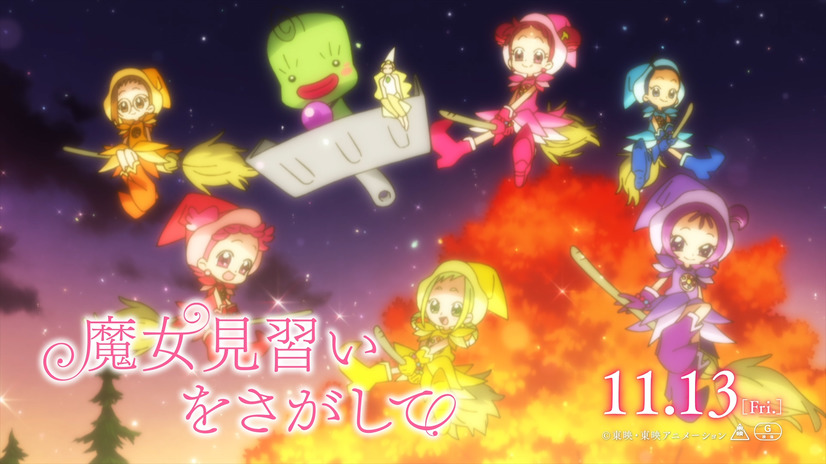 All images via Toei
I was actually only recently introduced to Ojamajo Doremi, courtesy of some friends who'd been watching it for years. Though I've long appreciated the dramatic flexibility and charming atmosphere of great children's anime, Doremi still felt like a revelation, in terms of both its beautiful direction and art design, as well as its ability to gracefully explore topics both poignant and frivolous. Ultimately, Doremi's strengths embody the unique and laudable strengths of children's animation as a whole, as a vehicle apart from our usual late-night shows. So today, let's explore those strengths as we tackle the unique appeal of great children's anime!
First off, though you might naturally assume children's anime are more simplistic in terms of their characterization and themes than late-night anime, you'd be making a grave mistake by doing so. Children are more thoughtful than you might think; they can handle topics like grief or prejudice or any of life's other injustices, so long as those topics are handled with care. Some of Ojamajo Doremi's strongest episodes focus on co-heroine Aiko's attempts to grapple with her parents' divorce, culminating in devastating moments of vulnerability for herself and her overwhelmed father. Children's shows can handle nearly any of the topics you come across in late-night anime and frequently explore them with more nuance and grace than their more ostensibly "adult-oriented" counterparts.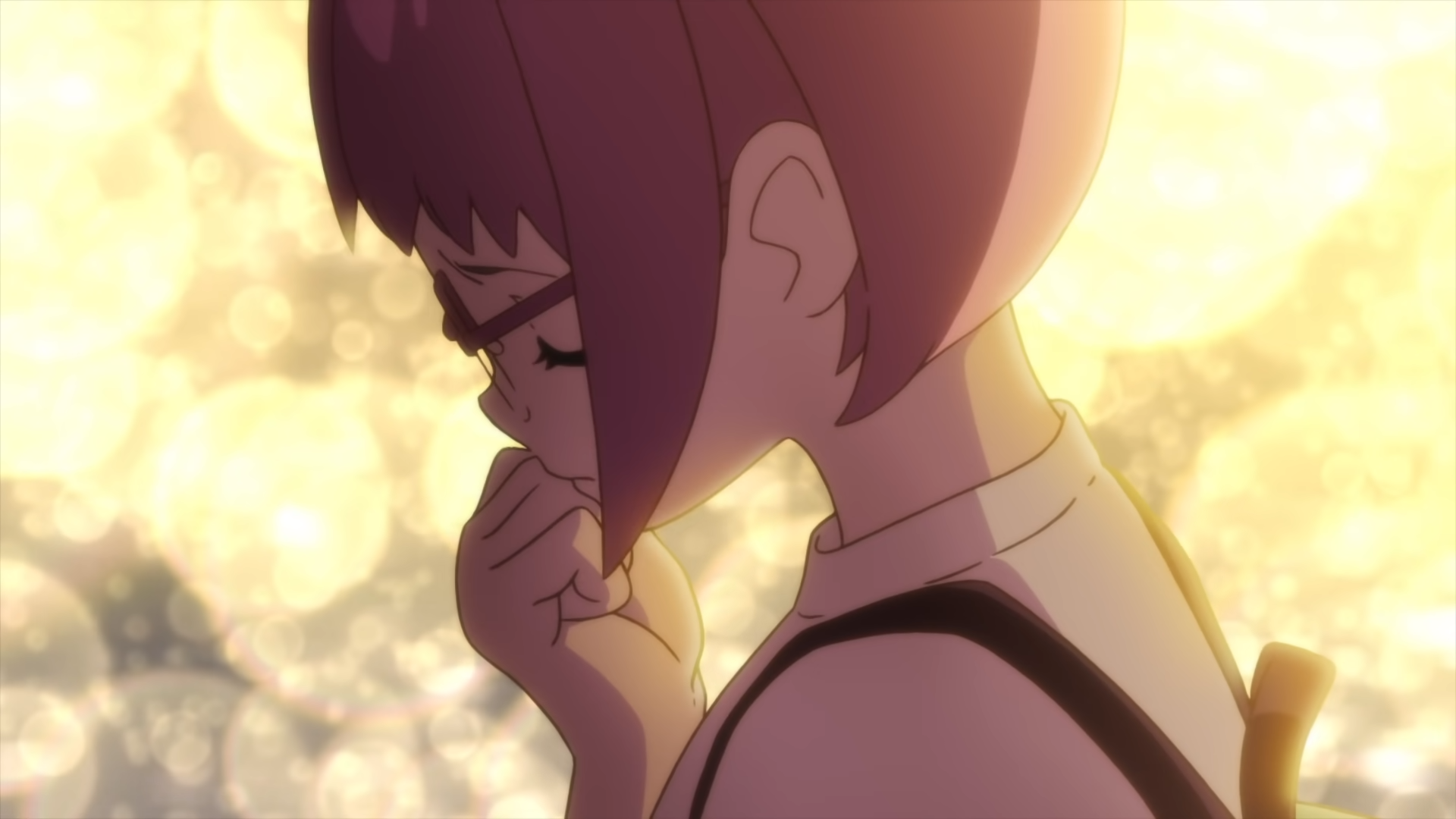 Part of this comes down to intended audience and authorial perspective. Most of the anime we're immediately familiar with is designed for teenagers, specifically to echo and validate their view of the world. In light of this, many popular anime are inherently limited in their perspective, because they're viewing the world through an adolescent's eyes with an adolescent's value perspective. There are obvious repercussions of this perspective — the dearth of parental figures, general idiocy of adults, and tendency to frame all problems as solvable by punches — as well as not-so-obvious ones, like the way the base mechanics of daily life, social interaction, and personal responsibility are often considered too "boring" to play a key dramatic role.
In contrast, great media for children is designed to appeal to children, but not to simply reinforce their view of the world — it's designed to instruct and to help its audience grow. Frequently, this means shows like Ojamajo Doremi will actually be quite harsh on their characters and lead them through difficult circumstances that force them to reevaluate their understanding of the world. With no compunction to flatter its audience, children's anime is free to speak directly with respect and emphasizing the ostensibly mundane but ultimately critical elements of growing up and coexisting with others.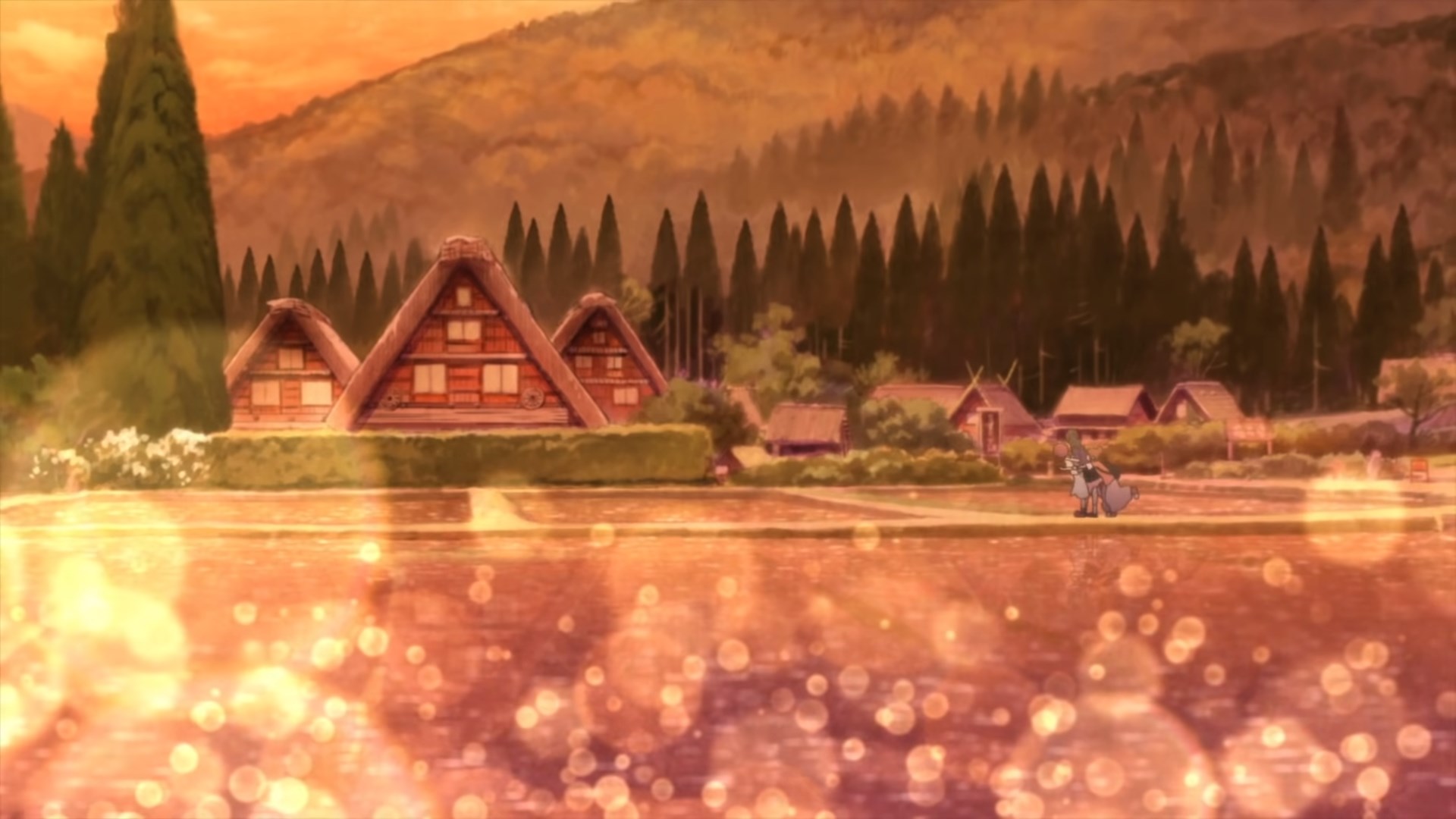 As it turns out, children are capable of understanding some really tough topics! Great shows like Ojamajo Doremi sympathize greatly with their protagonists but do not coddle them — they convey their universal human conflicts honestly and demand their protagonists rise to the occasion through personal strength and moral integrity, not physical acrobatics or energy beams. Ultimately, a show's narrative complexity or darkness of tone has little to do with its maturity or moral complexity, and by presenting difficult conflicts that demand not physical strength but emotional growth, children's anime frequently exhibit a great deal of the latter.
Along with their ability to handle tough topics, children also tend to be amenable to wild shifts in visual style, perhaps even more so than older audiences. As we age, it becomes harder to fully immerse ourselves in media, and disruptions within an aesthetic can easily create a sense of emotional distance, as we're no longer able to "believe in the reality of the fiction." Visual continuity becomes more of a requisite over time, in order to lure our increasingly skeptical minds into full emotional engagement with an obvious fiction.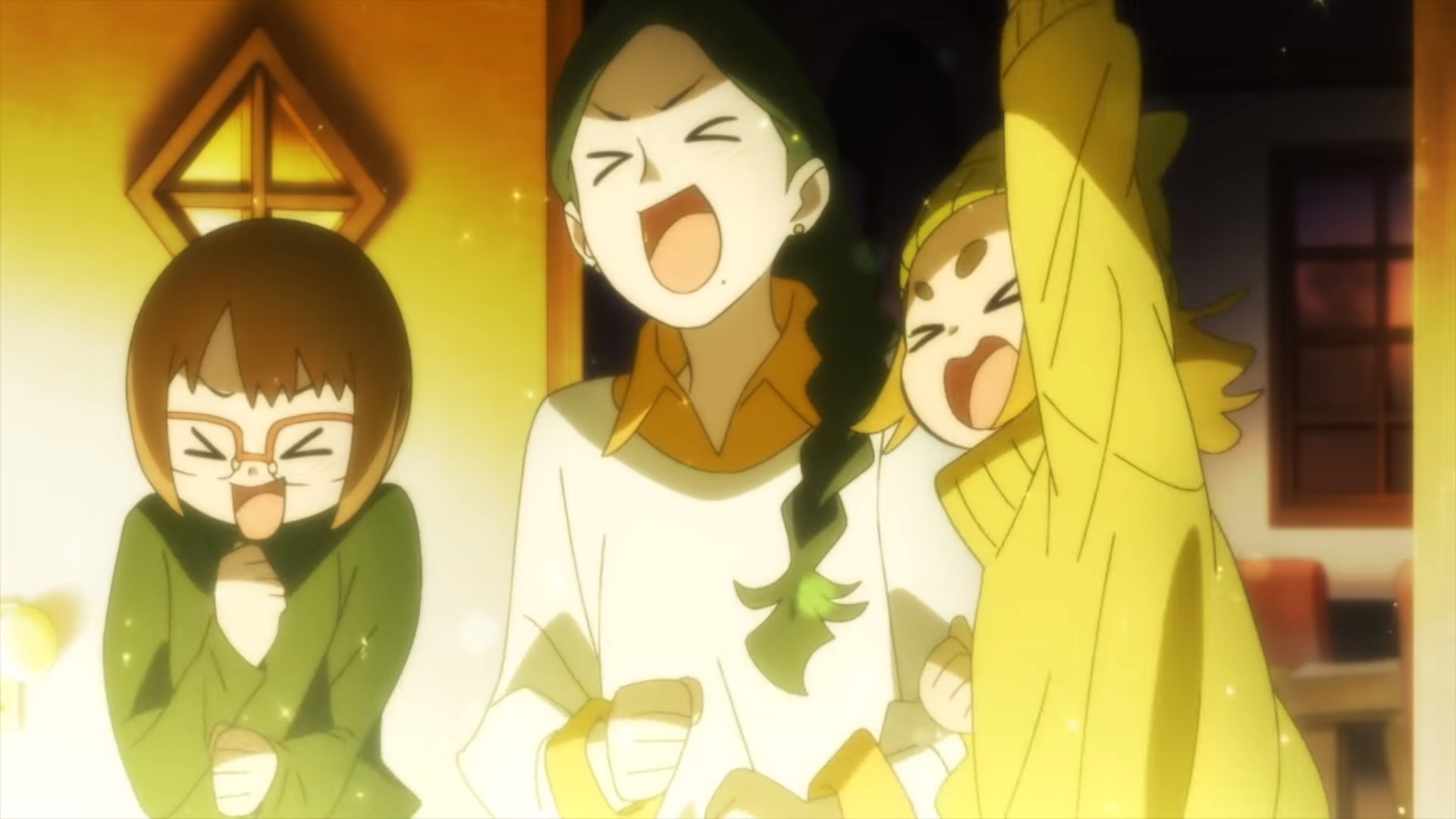 In contrast, children are perfectly willing to embrace massive visual disruptions, and thus shows like Ojamajo Doremi are absolutely brimming with fun visual experiments, absurd stylistic shifts, and ostentatious creative methods of breaking up the frame. Just look at the early works of Masaaki Yuasa to see how gleefully a great animator can embrace the flexibility of children's animation and children's capacity to embrace all manner of visual invention in pursuit of raw emotional expression.
Of course, Yuasa is far from the only great animator to make his mark on children's anime. In fact, many of the greatest directors and animators in the business succeeded by climbing up the ranks of children's anime, or are still lending their abilities to dynamic shows like Pretty Cure and Pokemon. Rie Matsumoto first made her mark on Pretty Cure before exploding onto the scene with Kyousogiga and Blood Blockade Battlefront, and Ojamajo Doremi itself has one of the most stacked staff lists of any production in history. Directed by Takuya Igarashi (Sailor Moon, Soul Eater) and Junichi Sato (Sailor Moon, Princess Tutu, Aria), with character designs by Yoshihiko Umakoshi (Mushishi, My Hero Academia), and even a few turns by Mamoru Hosoda. Before discounting a children's anime, it'd be wise to check and make sure it doesn't feature a bunch of your favorite artists!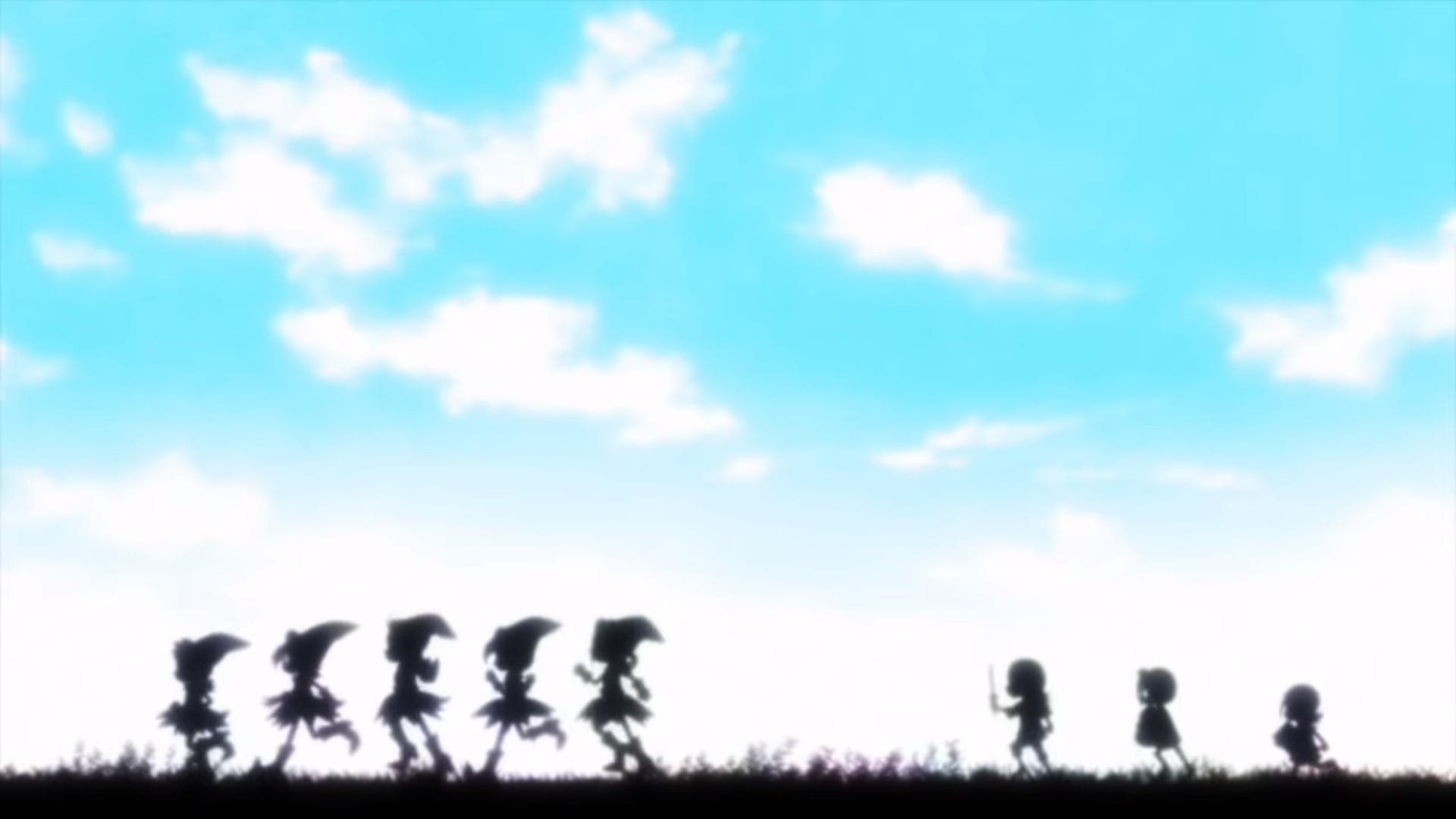 With all that said, I still feel like I might be burying the lede a bit here. Yes, children's shows are capable of poignant moral complexity, and yes they're often suffused with beautiful contributions by top-tier animators — but ultimately, what might set them apart the most is their sheer joyfulness and willingness to embrace all the happy, incidental experiences of everyday life. Not every story needs to be a tragic or difficult one, and shows like Ojamajo Doremi or Pretty Cure feel uniquely comfortable reveling in pure, honest friendships and the positive experiences that accompany them. Sometimes it's nice just to feel good and spend time with characters who truly appreciate both each other and the infinite potential of the world around them.
All in all, while there are obviously limitations on the sorts of stories you can effectively construct for children, the nature of the industry means children's anime are frequently able to explore tough topics, engage in more wild visual digressions, and employ a sharper tone than more ostensibly "mature" productions. At the same time, shows like Ojamajo Doremi, Pokemon, or Pretty Cure are also warm and joyous experiences, tempering their difficult lessons with a clear love of their cast and embracing the uplifting and community-building potential of animation. There is so much to appreciate in the wide world of children's anime!
What anime first spoke to you as a child? Let us know in the comments!

---
Nick Creamer has been writing about cartoons for too many years now and is always ready to cry about Madoka. You can find more of his work at his blog Wrong Every Time, or follow him on Twitter.
Do you love writing? Do you love anime? If you have an idea for a features story, pitch it to Crunchyroll Features!