Totally and zany is the show's anime-y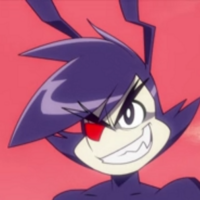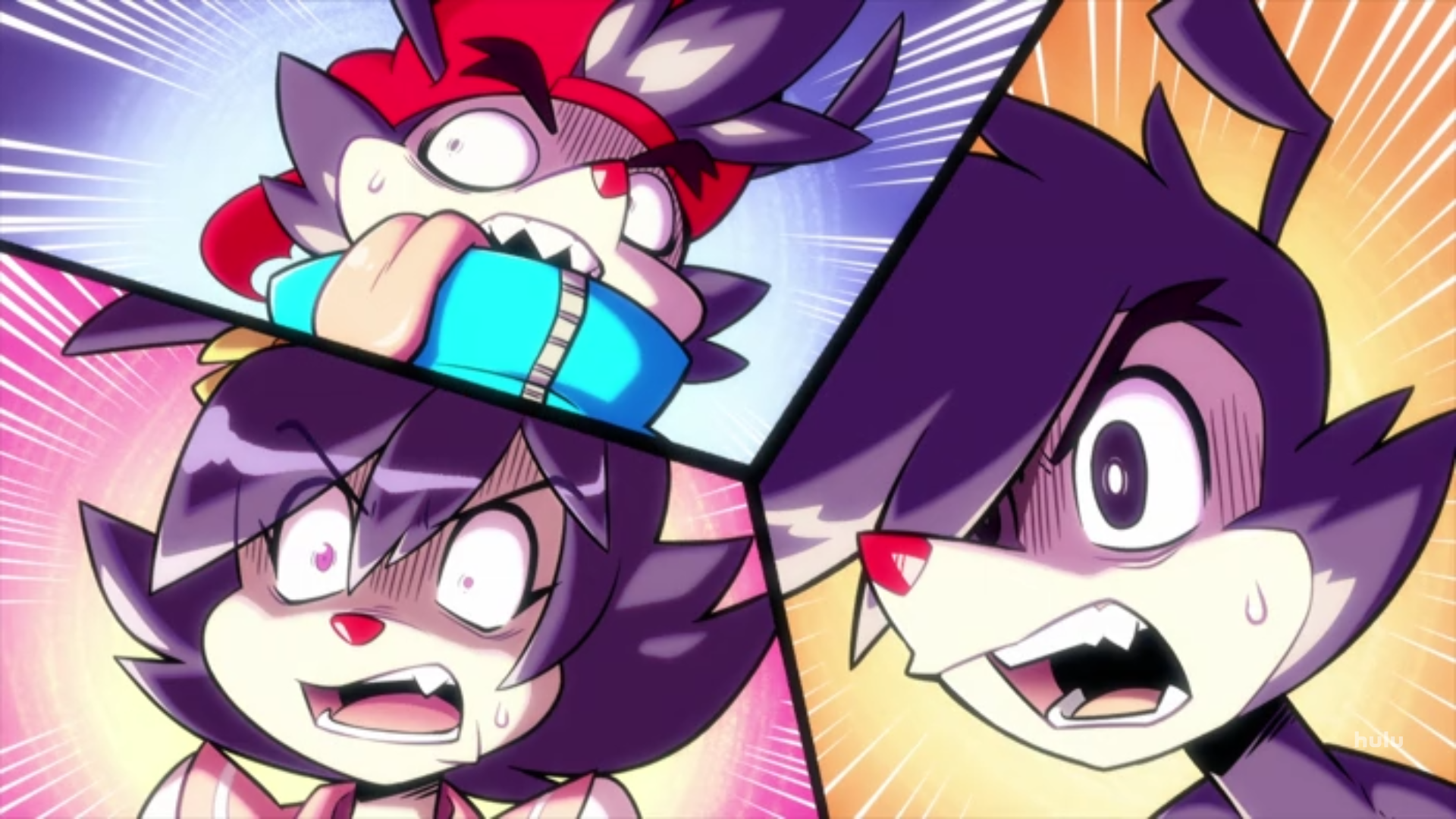 Image via Hulu
Today the classic 1995 animated comedy series Animaniacs returns with a new series currently streaming on Hulu. Last month, a trailer for the further adventures of the Warner siblings showcased clips from these new episodes — including a conspicuous shot of Yakko, Wakko, and Dot with anime-inspired designs. Needless to say, this drove the internet nuts. What in the world was this all about? While anime was certainly popular in the series' original '90s run, a modern parody-loving Animaniacs simply couldn't avoid addressing its ubiquity today. American cartoons poking fun at anime isn't anything new. But nothing could've prepared us for the real thing.
For those just catching up, the "anime sequence" appears in episode four "Bun Control." After an infestation of rabbits overwhelms the Warner studio lot, it's up to the trio to iron things out by transforming into wacky anime versions of themselves. This sequence directed by Adriel Garcia doesn't shy away from being as high-energy and self-aware as possible. So, it shouldn't be a surprise that many animators involved in the new Animaniacs are true anime fans themselves.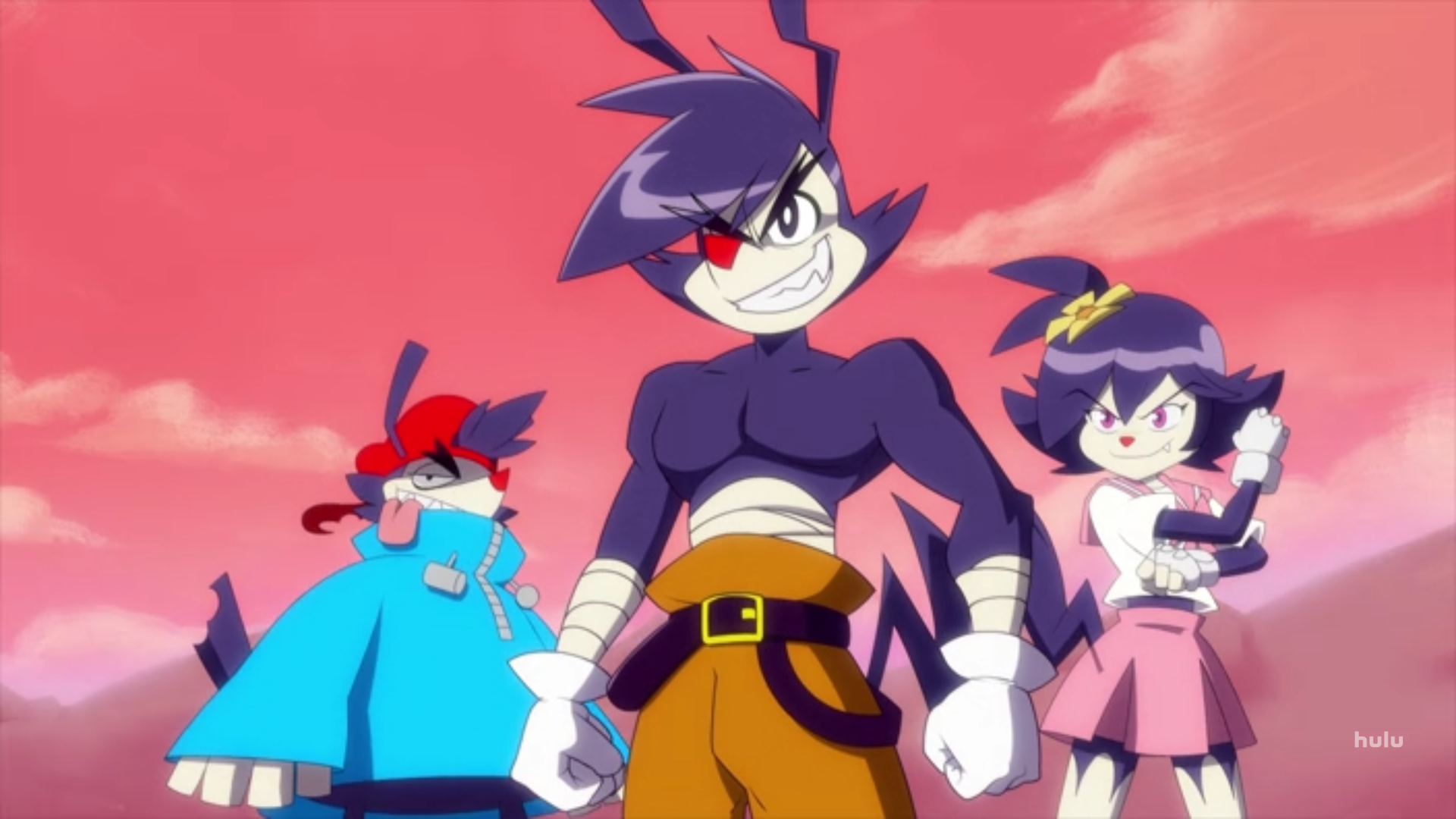 Image via Hulu
Animation directors Scott O'Brien and Garcia both have previously worked on anime-inspired productions, including contributing storyboards for Cartoon Network's Hi Hi Puffy AmiYumi and Teen Titans Go! respectively. The sequence was animated by Studio Yotta, best known for their recent work on the series OK K.O.! Let's Be Heroes and the opening cinematic for Sonic Mania.
The "anime-inspired" animation trend in American cartoons can be traced back at least to the early aughts, with major series like Cartoon Network's 2003 Teen Titans being among the first to take the leap. A cartoon featuring the animated personalities of Hi Hi Puffy AmiYumi frontwomen Ami Onuki and Yumi Yoshimura quickly followed in 2004. With Onuki and Yoshimura even composing Teen Titans' catchy theme song, it's hard to separate these shows from one another, nor ignore their overall influence.
Maybe this is how we arrived at Dot zipping around like Ryuko Matoi from Kill la Kill today? Or maybe it's because Skullgirls co-creator Alex Ahad worked as an Animaniacs character designer ... hmm.
Yesss!!! This is the anime scene I directed on #Animaniacs everyone should be so proud of this craziness, haha!! https://t.co/4ryFBPNdyn pic.twitter.com/z6eIzngGx2

— AdmiralAdriel (@AdmiralAdriel) November 20, 2020
Other Animaniacs animators like storyboard artists Meg Syv have posted about their own contributions to the new series. Syv, who boarded the second half of the "Bun Control" anime fight segment, showcased some of the action-packed scene's before-and-after shots on her Twitter account:
Some comparisons from that one sequence in Bun Control, directed by @AdmiralAdriel! The animators KILLED IT.
This was such an honor to work on! pic.twitter.com/xZil7IukAv

— Meg Syv (@BluDragonGal) November 20, 2020
Artists like Mike Luckas, who have previously collaborated with Konami, were also involved in the animeniacs segment.
The episode is out now, so I guess it's finally cool to say that I inked/colored this reaction shot of the "anime"niacs! ???? You can watch it on Hulu! #Animaniacs pic.twitter.com/cZJE5jH5Gd

— STUPIDDEAD????SKULLHEAD (@MikeLuckas) November 20, 2020
Studio Yotta's ties to anime can't be understated. Earlier this year, Yotta director and storyboard artist Sam King described suggesting an "Itano circus" sequence for the DuckTales episode "Astro Boyd." This is of course a reference to animator legend Ichirō Itano, famous for his hand-drawn missiles and special effects in classic mecha anime like The Super Dimension Fortress Macross and Mobile Suit Gundam. The final product was a smoothly animated and glorious missile sequence that many fans described as "anime-like."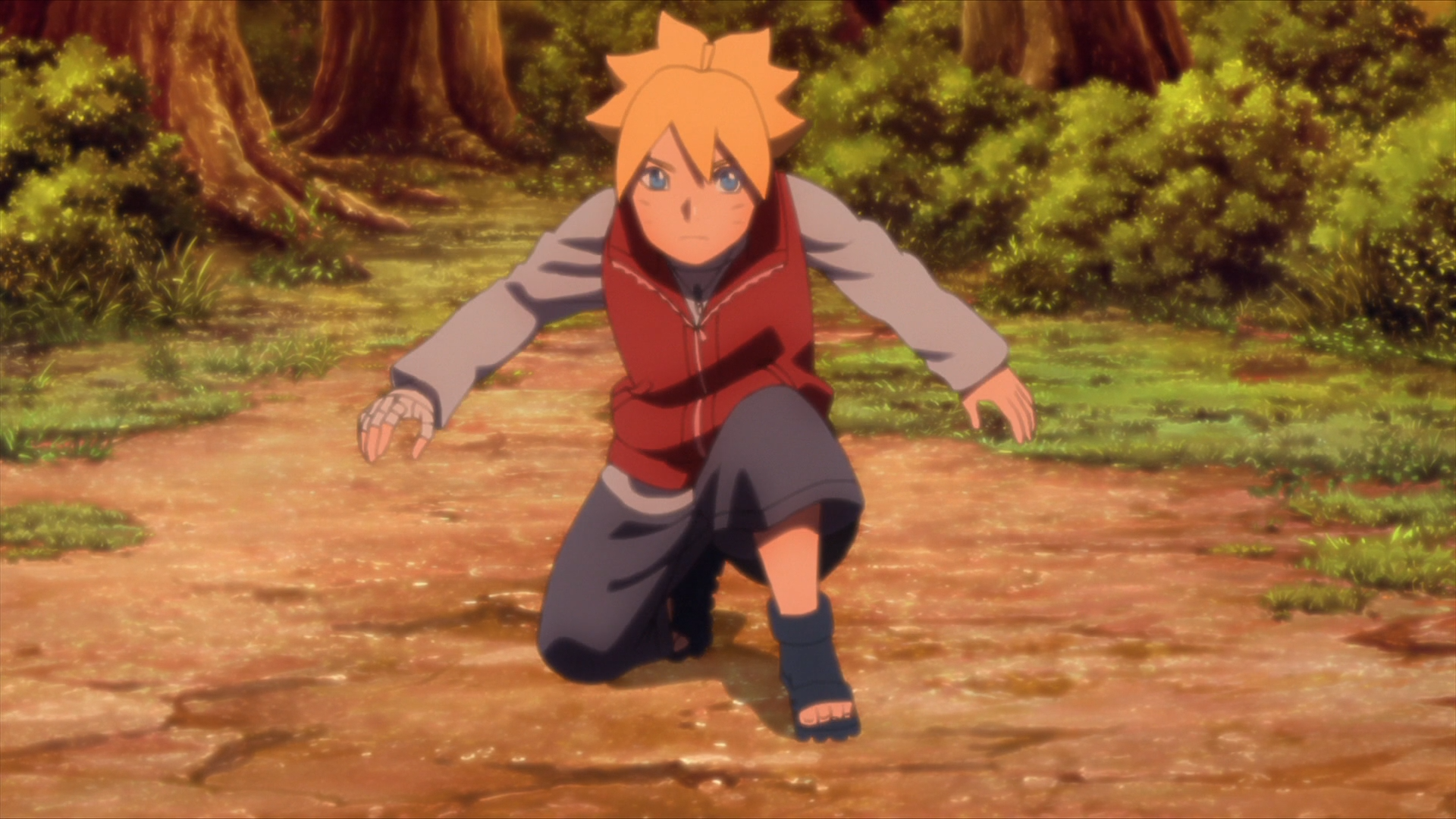 Other contributors include Studio Yotta's Ida Bagus Yoga, who previously worked on "Astro Boyd" and keyframes fight sequences in BORUTO: NARUTO NEXT GENERATIONS. Lead animator Sadewoo also contributed to the scene:
Animated this for Animaniacs Anime Segment •2 #animaniacs #StudioYotta pic.twitter.com/QVOscE2gkV

— Sad (@sadewoo0) November 20, 2020
Yotta storyboard artists involved in "Bun Control" include Max Collins, who recently provided a promotional illustration for a pop-up Beastars cafe event:
I did another illustration for #BEASTARS earlier this year--seems they are doing a pop-up shop in Osaka and Tokyo? I wish I could go..! Thanks again for the opportunity, I look forward to season 2 ! https://t.co/BQT8SHrsCk

— Max Collins (@buttsIug) August 21, 2020
A full list of animators involved in the Animaniacs anime sequence has been shared by Studio Yotta's Twitter account:
Animaniacs (2020) Anime Sequence — Full Studio Yotta Credits List

Read: https://t.co/BsH1857e9h

— Studio Yotta (@StudioYotta) November 20, 2020
---
Blake P. is a weekly columnist for Crunchyroll Features. Yes, he knows all the lyrics to Yakko's Nations of the World song. His twitter is @_dispossessed. His bylines include Fanbyte, VRV, Unwinnable, and more.
Do you love writing? Do you love anime? If you have an idea for a features story, pitch it to Crunchyroll Features!