Would you be eaten or, ummm, not?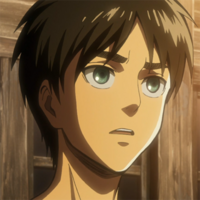 The world of Attack on Titan seems pretty dangerous. You have to deal with the threat of titans, opposing forces, and sometimes your own allies. To put it bluntly: it doesn't seem like a very fun place to exist. But how would you do in it? Would you find any sense of success, or would you be eaten immediately? With this handy quiz, you'll find out! Take it and find out just how long you'd last in such a deadly environment (or if you'd last at all.)
Quiz Maker - powered by Riddle
How did you do? Let us know in the comments!
And be sure to catch up on Attack on Titan Season 1-3 HERE!

---
Daniel Dockery is a Senior Staff Writer for Crunchyroll. Follow him on Twitter!
Do you love writing? Do you love anime? If you have an idea for a features story, pitch it to Crunchyroll Features.