Let's hope you're on the nice list because some of these Santas won't like it if you're naughty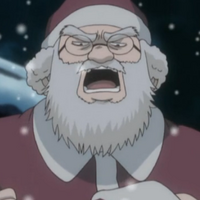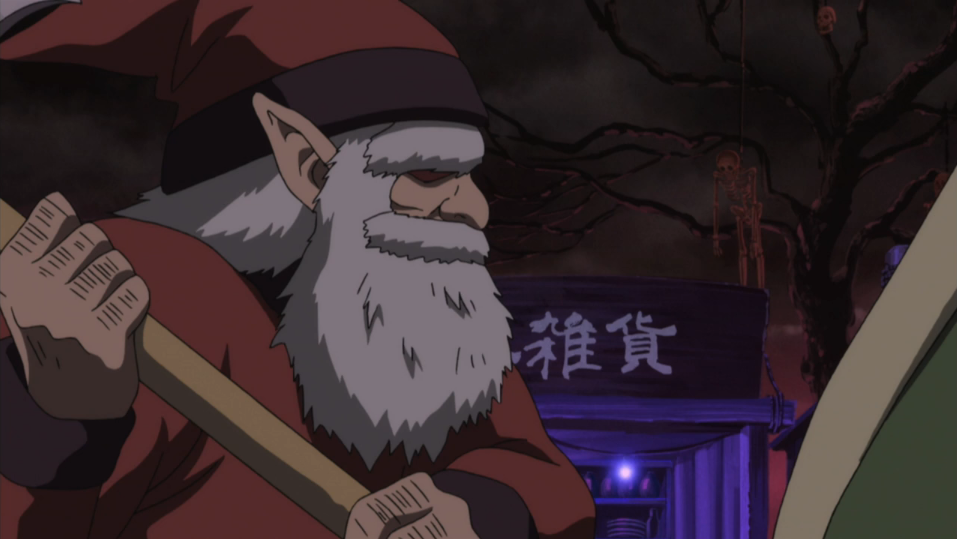 It's the end of the year which means it's time to crank up the holiday music, put up some decorations, and watch a bunch of holiday-themed anime. It's not often that the big guy will take time away from all his busy tasks up in the North Pole to grace us in a series. Oftentimes, you'll just see a character dress up as Santa with the red suit and maybe a fake beard. What we've got here is the real deal, the head honcho, the guy who wants to make sure you've been nice rather than naughty. So, let's check out some of the fun times where an anime included a fun Grandfather Frost cameo.
Persona 4 The Golden Animation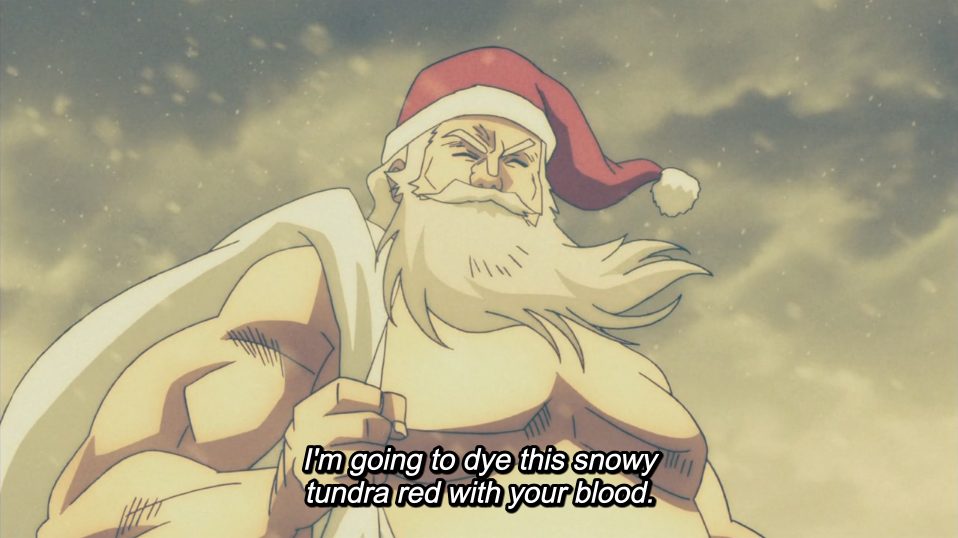 This episode in particular is wild in a multitude of other ways, but it is notable for Chie watching a movie where Santa is a martial artist. Considering Saint Nick has one day every year to prepare for, he's gotta find something else to do in the other 364. Why not become skilled in a fighting discipline and challenge other folks in your downtime? Of course, that also means this version of Santa might become a little more hardcore than you're used to when he promises to "dye this snowy tundra red with your blood."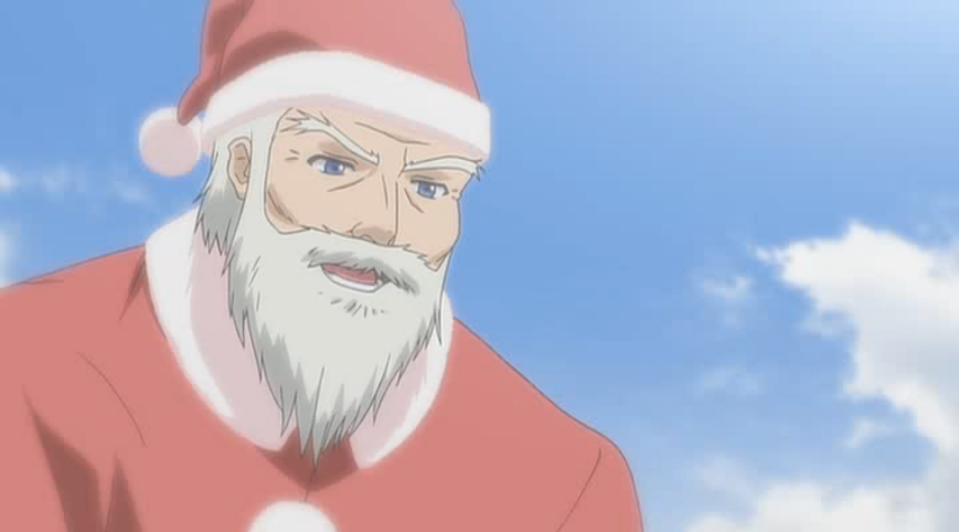 It's not often a series premieres and shows you Santa right off the bat, especially when this version of Santa is rather blunt and kind of a jerk. Poor Hayate learns why he doesn't get presents from Saint Nick, because as Santa tells him, he's poor and needs to work for what he wants. That's a tad harsh, especially considering the ol' jolly one is supposed to bring kids hope and joy! It's probably for the best then that later in the episode, Hayate punches this Santa's lights out with a solid right hand.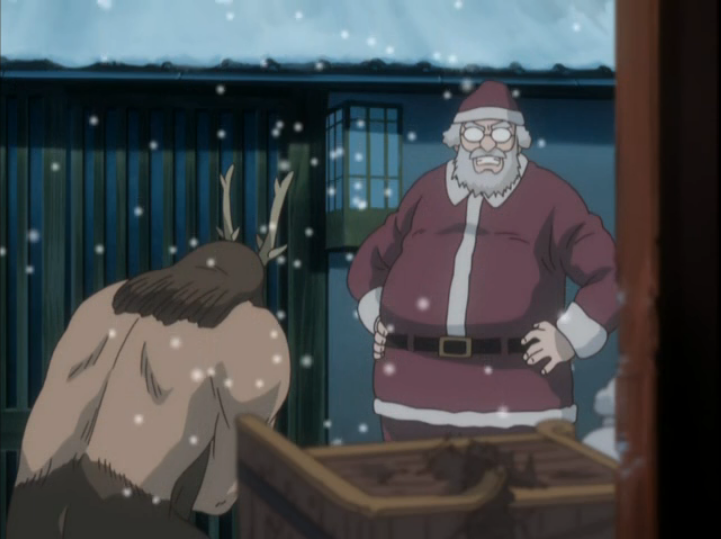 It should come as no surprise that a show like Gintama would utilize Santa at some point — it's also very much like Gintama to have three episodes feature Santa. We've got Kris Kringle and a human version of a reindeer in one episode, a majority of the characters dressing up as Santa in another, and of course, Santa casually wielding an axe in the third. It's a very eclectic mix and an extremely wide range of what kind of Santa you might think of, which I'm sure means that someone out there has an annual holiday tradition of a Gintama Santa triple feature. As they should.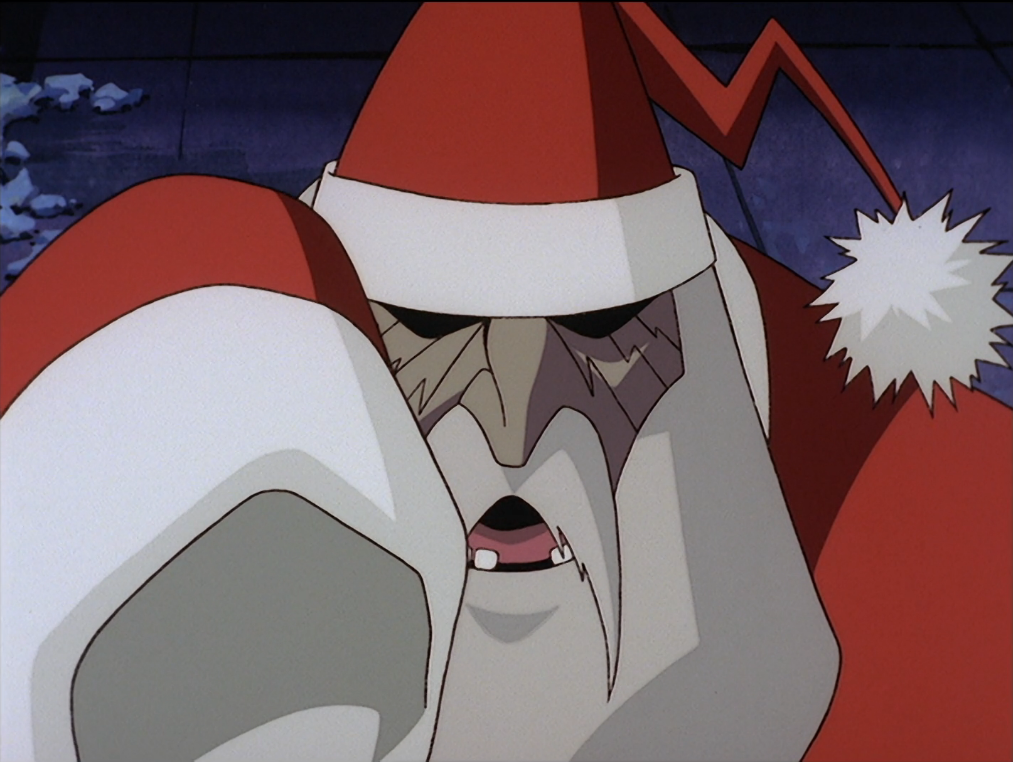 You've got to be wary of sketchy looking Santas. Especially when they act all weird, walk on the railings of a bridge, and give you a funky jewel that turns out to be the key in a plot of eco-terrorism. So, there's your word of warning, be careful of any Santa that gives you a very nice looking jewel. That goes double if you're a struggling musician who just wants to do the right thing and buy a gift for someone. Also as an aside, I really wasn't expecting when making this list to have basically half the list made up of bad Santas, but somehow here we are. Anime really has it out for the big guy from the North Pole it seems.
Sailor Moon S The Movie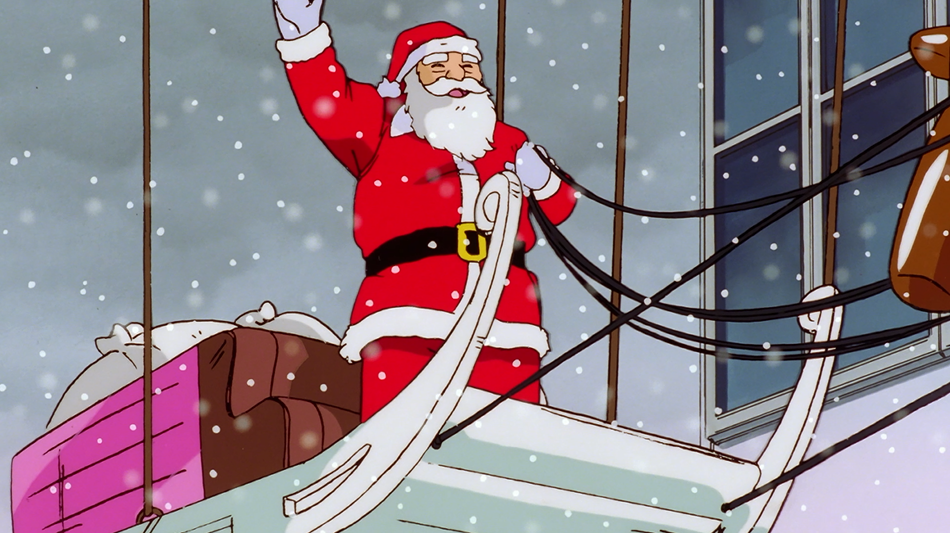 Image via Viz
This is easily the most iconic moment featuring Santa on this list and arguably, in anime. While we immediately learn afterward that this Kris Kringle is Tuxedo Mask in disguise, it doesn't change the fact that he pulls off a very good Mr. Claus. He nails the look and makes you think it's just a regular old Santa, right before he rips off the entire costume like it's a basketball warmup jacket and pants and reveals his true identity. I think this brief scene also brings up some questions like: Why does Tuxedo Mask have this elaborate Santa costume? Does he have backups in case he rips one off the wrong way? Where exactly did he get that sleigh with a blimp attached to it? Did he have to go as elaborate and extra just to unveil his ruse only a few seconds later? Okay, the answer to that last one is yes, absolutely yes. If there's ever a scene to truly define having a Happy Holiday and a Happy New Year, it's this one.
It's not always holly, jolly times when it comes to Santa showing up in anime. Sometimes he's a jerk, sometimes he's a demon, sometimes he wants to fight people, but oftentimes, it's the same head elf you learned about when you were growing up. So, if you're in search for some holiday cheer, give these episodes a chance.
What are some of your favorite random Santa cameos in anime? Let us know down in the comments below!

---
Jared Clemons is a writer and podcaster for Seasonal Anime Checkup and author of One Shining Moment: A Critical Analysis of Love Live! Sunshine!!. He can be found on Twitter @ragbag.
Do you love writing? Do you love anime? If you have an idea for a features story, pitch it to Crunchyroll Features!