Check out the real-world locations of TONIKAWA: Over The Moon For You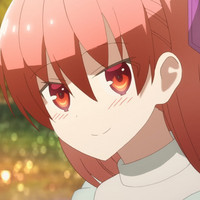 Who doesn't love a good love story? Especially when it's as wild and out of the ordinary as it is in TONIKAWA: Over The Moon For You? Because against all odds, Nasa and Tsukasa have both managed to handle their unusual marriage rather well, sailing quite smoothly through their sudden newlywed life. So in this installment of Anime vs. Real Life, let's virtually run down all of the real-world locations from the show, and see if we maybe can pick up a few pointers from their relationship!
*Author's own images are marked as such, all other images were taken with GOOGLE STREET VIEW
Near-fatal accident aside, Nasa and Tsukasa's story kicks off at the most romantic place imaginable — yes, that's right — at Musashino City Hall. The town hall is located in the western part of the Tokyo Metropolis and is the place where the young couple handed in their marriage registration.
Musashino City Hall does, in fact, have a night duty room (although it looks a bit different in real life), which processes marriage registration forms around the clock, so that's definitely an idea to consider when trying to add a little bit of spice to this normally dull bureaucratic procedure. And if they don't hand out a small congratulatory flower pot like they do in the anime, then they should definitely start doing that.
Next up are wedding rings, and what better place to get them at than Omotesando, the Japanese equivalent of the Champs-Elysee.
Omotesando Avenue is lined left and right with about every international luxury brand you can think of, and among them is also a Harry Winston store, which got turned into Honey Winston in the anime. However, the luxury jeweler is accordingly expensive, so taking a look elsewhere was probably a good call from Tsukasa.
They end up buying their rings in Okachimachi, which is home to over 150 jewelry shops. The small district's jewelry origins go back to the time when it was home to many lesser samurai during the Edo Period. With their class slowly but surely becoming more and more obsolete, many of them turned toward craftsmanship, especially jewelry-making. Since the surrounding areas were stacked with temples on the one side, and rowdy red-light districts on the other, there was a lot of demand for accessories. Hence the strong proliferation of jewelry shops here, many of which are known to be on the cheaper side of the spectrum.
Probably more important than a ring is a good futon, and for that Nasa and Tsukasa head to their local Don Quijote store in Kichijoji. Don Quijote, or more commonly referred to as Donki, is a large chain of discount stores that carry almost any product you can think of, from kitchen appliances to matcha-flavored Kit Kats to futons. And they're usually open until early morning hours, so perfect for a late-night shopping spree in case you ever need to accommodate your unforeseen spouse.
They obviously also want to cherish their memories together, so Tsukasa sets out to buy a camera at Yodobashi Camera in Kichijoji, which is a large electronics retailer.
And not too far away from the Yodobashi in Kichijoji is the beautiful and serene Inokashira Park, where they immediately take their new camera for a spin.
And, well, the results speak for themselves.
But Inokashira Park, with its picturesque pond surrounded by dozens of cherry blossom trees, truly is one of the most romantic places you can go to in Tokyo. So it really shouldn't come as a big surprise, that they both also shared their first kiss here.
Image via Wilhelm Donko
The park has also served as a backdrop for dozens of other anime, from given to SHIROBAKO, and is also home to the Ghibli Museum.
Image via Wilhelm Donko
But what's marriage without a honeymoon? Nasa has the great idea to combine their family visit in Nara with a short stopover in Kyoto.
But instead of taking the lightning-fast two-and-a-half-hour Shinkasen bullet train ride to Kyoto, Tsukasa actually recommends taking the night bus from Shinjuku Station, which takes them around eight hours but is significantly cheaper.
But before heading to the Shinjuku Expressway Bus Terminal, Nasa still wants to take a few souvenir photos. However, he misses the golden opportunity of having Tsukasa pose in front of Shinjuku Station's bronze penguin statue, which got turned into a half penguin/half seal in the anime. The cute statue is located at the station's south exit and represents Suica IC's penguin mascot.
Just make sure not to get followed by Chitose and her maids during your honeymoon.
As Tsukasa also mentions, taking the night bus to Kyoto might be significantly slower, but at least they both get a good night's rest before arriving early in the morning in front of Kyoto Station.
Whether you'd rather check out the city's sheer abundance of temples and shrines, from the golden Kinkakuji Temple to the sea of orange torii gates at the Fushimi Inari Shrine (which Nasa wanted to visit) or the manga museum (which is where Tsukasa would've rather gone) Kyoto definitely is a great place for a honeymoon vacation.
However, because of Chitose's intervention, their trip panned out a bit differently than expected, and so Nasa had to instead take her on a little trip through Kyoto's historic Gion district.
Image via Wilhelm Donko
But thankfully, things go a lot smoother in nearby Nara, where the young couple goes on a sightseeing trip after paying Nasa's parents a short visit.
Image via Wilhelm Donko
Their first stop takes them to the Todaiji Temple, one of the most impressive and important temples in the country, dating back to the Nara Period. The temple's main attraction is, of course, its 15-meter tall Great Buddha statue, which is the largest bronze Buddha in the world.
Image via Wilhelm Donko
Nasa poses in front of the Great Buddha by copying his hand gestures. The raised palm of his right hand facing outward with the fingers upward and the left hand close to his body represents fearlessness, and he certainly has been when it comes to his sudden marriage with Tsukasa.
Image via Wilhelm Donko
After a quick stop at the time-honored Horyuji Temple, the two end their trip at the Heijo Palace (picture below), which served as the emperor's residence back in the Nara Period. However, after moving the capital to Kyoto, little remains of what was once the nation's center of power, but the vast undeveloped palace grounds are nowadays an archaeological researcher's treasure trove, which is one of the reasons why Nasa's father moved to Nara in the first place.
And there you have it, all of TONIKAWA: Over The Moon For You's real-life locations. Should you ever be in need of a romantic spot to visit with your significant other when this whole pandemic is finally over, you'll definitely do well by following in Nasa and Tsukasa's footsteps. And if you already want to tour all of these places virtually, I marked them all on the map below:
What do you think is the secret to Nasa's and Tsukasa's relationship? Sound off in the comments below!

---
Wilhelm is an anime tourist, who loves to search for and uncover the real-world spots he sees in anime. You can talk with him on Twitter @Surwill or on Instagram wilhelm_donko.
Do you love writing? Do you love anime? If you have an idea for a features story, pitch it to Crunchyroll Features!