Welcome to the Cuushe zone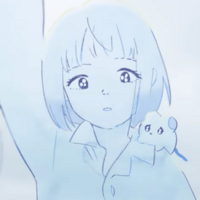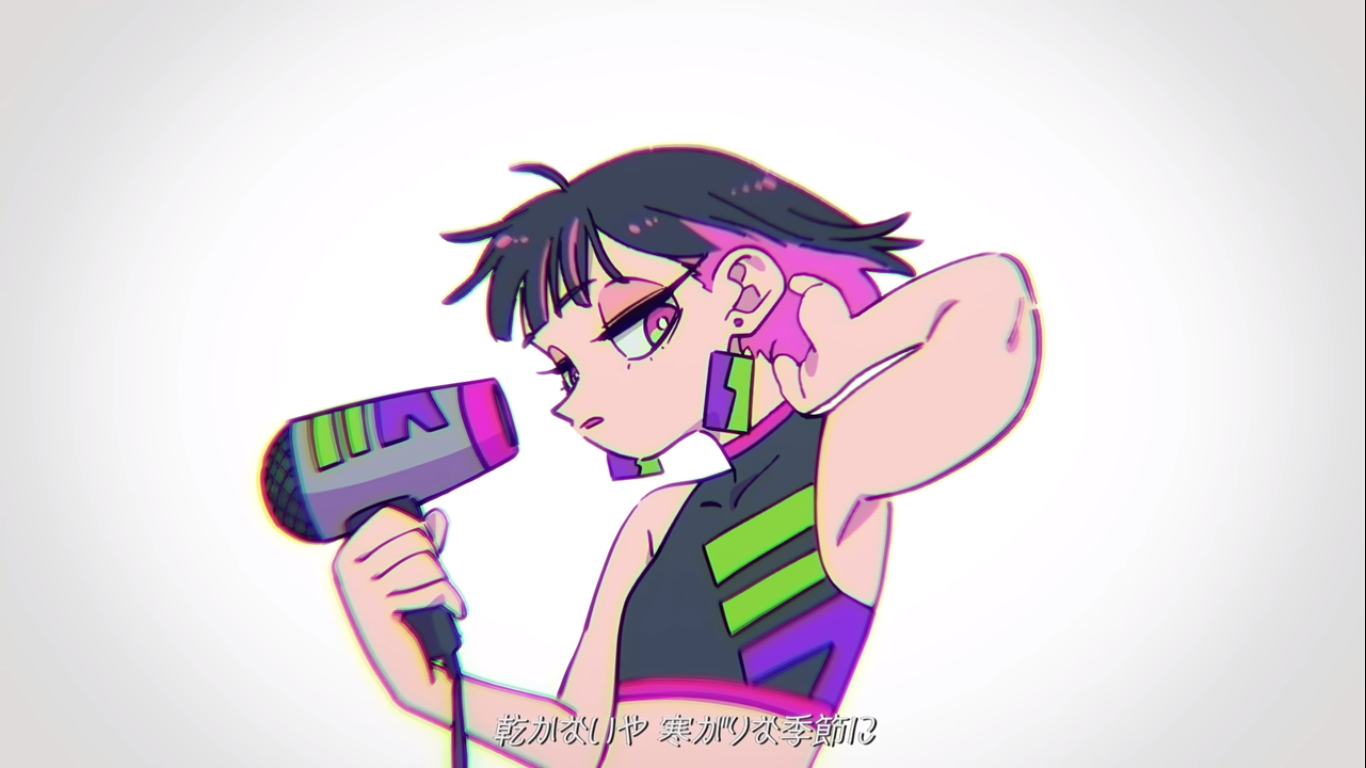 Despite the enormous pressures of COVID-19, 2020 has had its share of anime classics. Keep Your Hands Off Eizouken! is a stone-cold classic to the degree it now feels as if it's always existed. Decadence channeled the creative spirit of 2000s-era Madhouse into an off-kilter riff on dystopian science fiction and Pixar movies. Akudama Drive, now in its second half, continues to translate the bonkers, heartfelt pulp style of Danganronpa creator Kazutaka Kodaka to TV anime. There have been big successes in film, as well — Demon Slayer Mugen Train scored the highest opening weekend box office in Japanese history, while folks I follow on Twitter are excited for the new Bones film Josee, the Tiger and the Fish.
One of my favorite anime projects this year was something completely different. It's "Gotcha!," a short Pokemon-themed music video directed by Rie Matsumoto and her friends at Bones. A sequence that takes all of Matsumoto's strengths — her attention to detail, the way she depicts exciting and supernatural things bursting out of the walls of our ordinary world, and her obsession with cramming every layer of the screen with stuff — and turns them with the precision of a laser toward celebrating the series's near 25-year history. As encyclopedic as a Pokedex despite being only three minutes long, it's a glorious celebration of a series loved and made by passionate fans.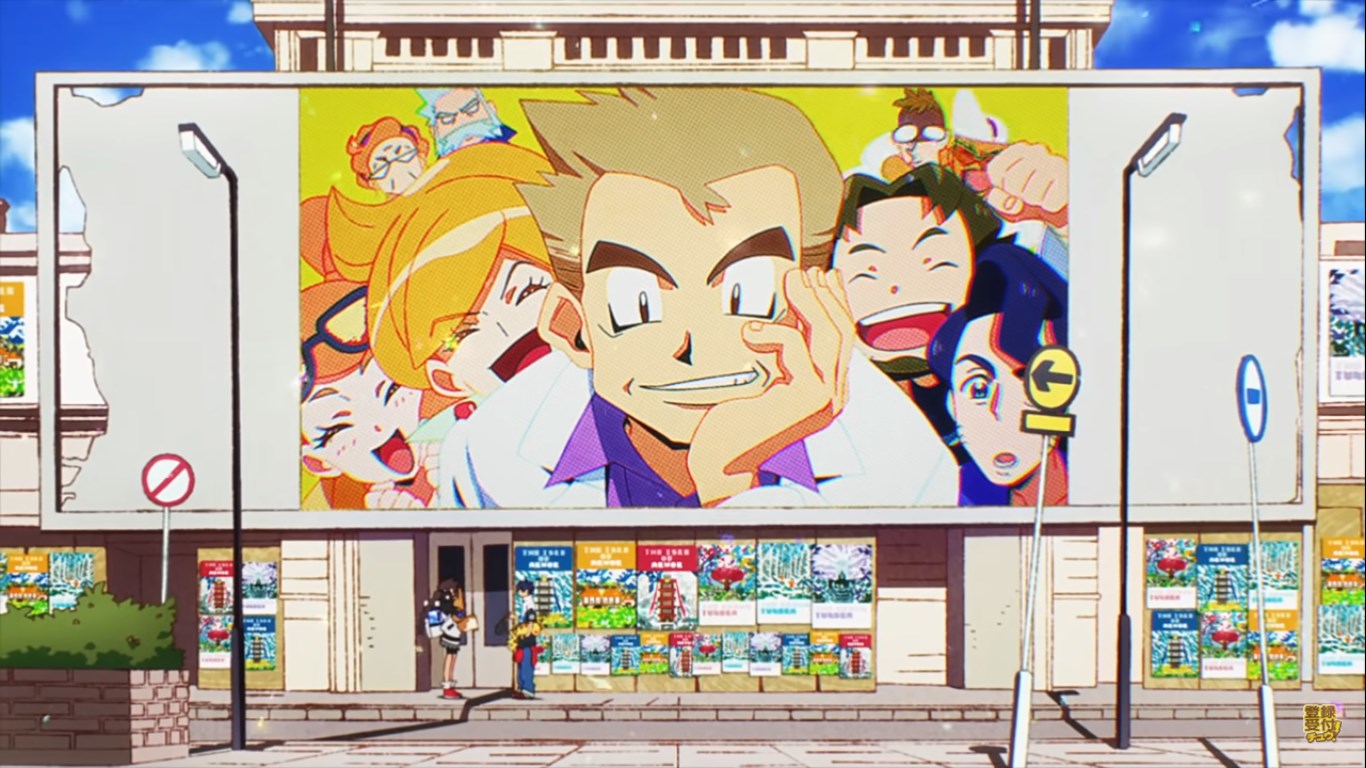 But "Gotcha!" wasn't even the only fantastic music video made by former employees from the historic studio Toei. Earlier this year, animator Koudai Watanabe collaborated with the talented Naoki Yoshibe — director of the opening sequences for Gatchaman Crowds — to create a music video for ZUTOMAYO titled "STUDY ME." It's a rich purple-and-green media landscape of TV screens, glitches, Undertale references, and desperately reaching hands, packed with enough wild ideas and visual iconography to fuel an entire season of anime. But it wraps up in just under five minutes. You're left watching the video over and over again in a daze, trying in vain to catch every little detail.
The animated music videos being made right now represent the most slept-on creative success in modern anime production among English language fans. (That's music videos that are animated, not AMVs! You could write an entirely separate article on those.) I need to qualify "slept on," since hardcore animation nerds like Yuyucow and Catsuka have been stumping for these works over the past several years. There are viral successes like "Gotcha!" and the inevitable crossover that happens when an artist doing the theme song for an anime leads others to check out their back catalog of past videos. But on websites and in magazines, I see stories about Netflix's aggressive production of new TV series, the renaissance of Japanese anime films after Your Name, and bemused reactions to the shocking popularity of Demon Slayer: Kimetsu no Yaiba. Talk about the newest music videos online is a lot rarer. Not to mention older videos. "Gotcha!" may have broken out as a celebration of a popular game series, but its predecessor — a Lotte chocolate commercial produced by much of the same staff — is just as good!
"Gotcha!" isn't 2020's only spiritual successor to excellent early work, either. In 2013, Yoko Kuno produced the video "Airy Me" as part of a graduate assignment. Set to a song by Cuushe, it's a hallucinatory epic that's both starkly horrifying and bittersweet. In the years since, Yoko Kuno's made a name for herself across several mediums — winning the New Face Award for her manga work at Japan Media Arts Festival, serving as a pinch hitter on Orange's production of Land of the Lustrous and contributing a memorable sequence to Beastars. She returned this year with filmmaker Tao Tajima to produce another sequence scored to Cuushe's music, Magic. Riffing on Airy Me's themes of bodily transformation and human ennui, it sets the action against real photographic landscapes. It's another haunting masterwork by one of anime's most multitalented young artists and has been on repeat for me since it came up on my Twitter feed.
Image via FLAU
Meanwhile, the Japanese vocalist Eve continues to commission new and excellent animated work based on his songs. This May saw the release of "How to Eat Life," a video by indie animator Mariyasu which repurposes Eve's unique symbology of surly adolescents and freaky puppet monsters into a stylish and spooky carnival of carnivorism. It's an excellent piece that stands tall among the work collected under Eve's banner, many of which are stone-cold classics themselves. But "Promise," released at the end of this October, threatens to outdo them all. Directed by Ken Yamamoto and produced at Cloverworks, it plays as another greatest hits compilation of Eve's works — broken promises, collapsing cityscapes, creatures powered by feeling that shake the earth with their footsteps. There's a real visceral punch to it that beats out even its excellent predecessors. When the protagonist folds over himself in anguish, you feel it in your gut. When he steps deep into the water and the entire world around him is shredded into pieces, anyone who's ever been a teenager knows exactly how that feels. When his friend reaches in and pulls him out of that water, that's real joy rising like bubbles through your veins.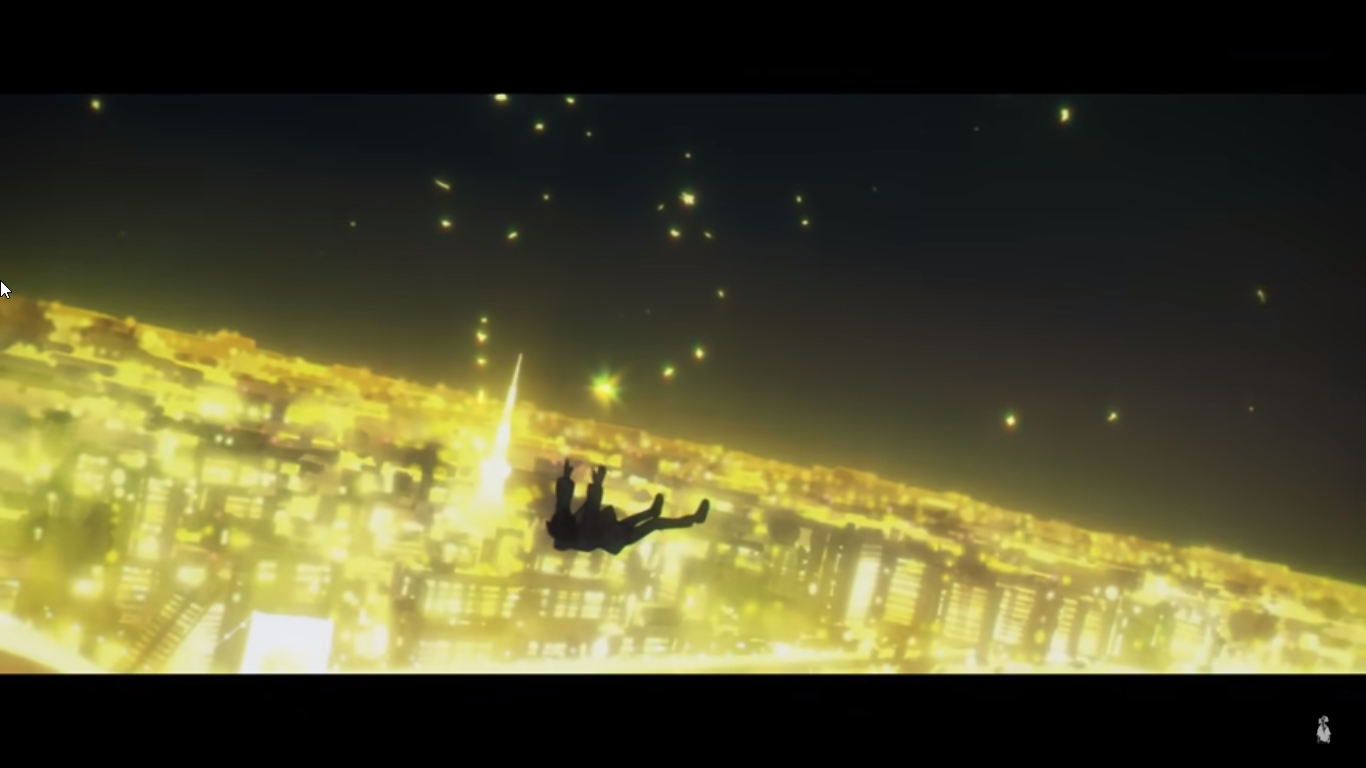 Image via Eve
Ken Yamamoto's a bit more mainstream than Mariyasu — just last year he contributed some face-melting action sequences to Fate/Grand Order Absolute Demonic Front: Babylonia. But it says something to me that "Promise" — maybe his best work yet — was released as a music video rather than a new TV series. He's not alone, either. This August, the animator China (storyboarder for Encouragement of Climb's third season) together with character designer Mooang (storyboarder for Sarazanmai) produced the music video "Sore wo Ai to Yobu dake." Like the reverse of Yamamoto's "Promise," it's the story not of a pair of teenage boys and their separation that devastates a cityscape — but of a pair of teenage girls who reach across time to recover the bond they shared in their high school days. A potent combination of FLCL-style faded nostalgia, careful attention to body language, and pure patented kids-falling-through-the-sky-while-frantically-reaching-for-each-other anime magic, it's one of the best-animated sequences of this year. I've linked it to friends just to plead "Watch this thing!" And it ends in less than four minutes long.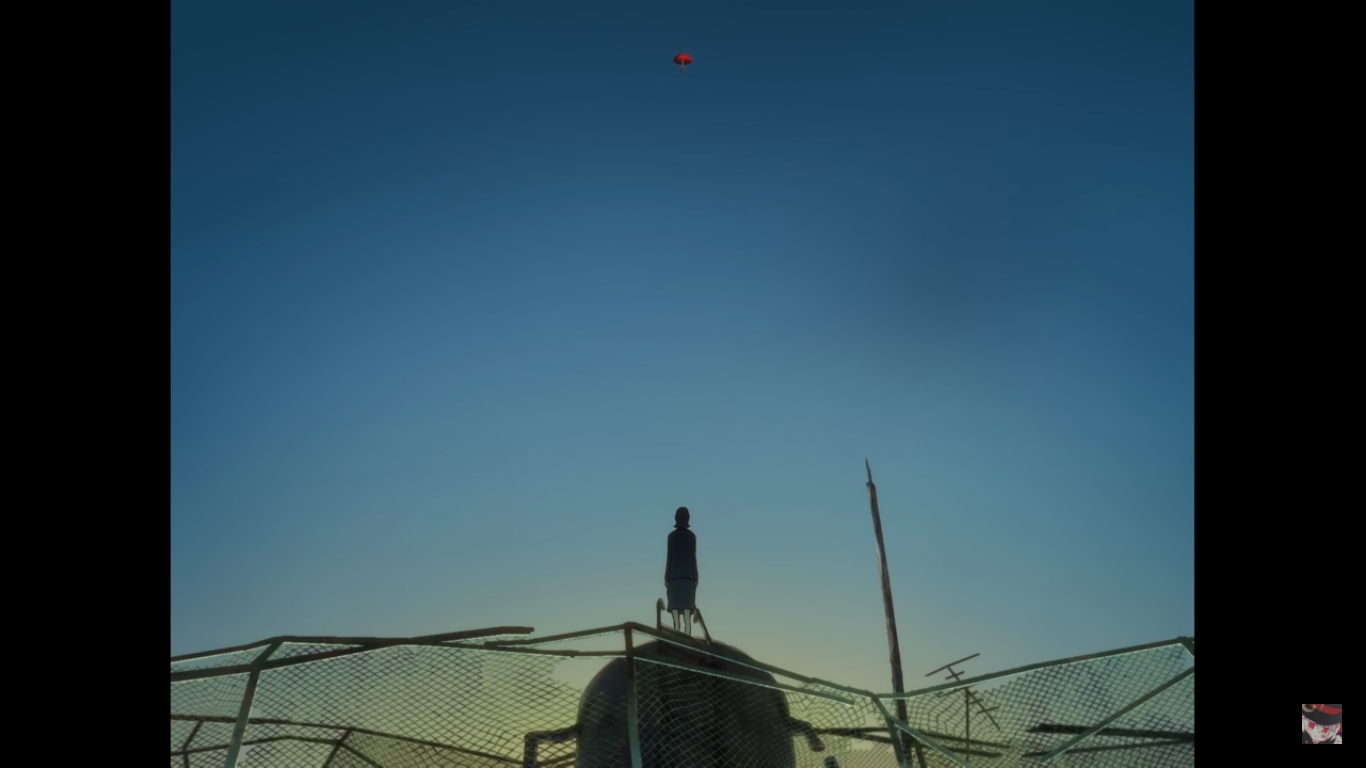 I can't help but think: Where is China and Moaang's movie project? Where is Ken Yamamoto's TV series? Why is it that Rie Matsumoto has produced two excellent music videos over the past two years that commemorate big franchises, but her rumored film project has yet to lift off? Perhaps the truth is that there isn't room anymore in the TV anime industry for work like this. Many original projects seem to be tied to cellphone games or stage productions. Projects like Decadence are few and far between, and even those that exist play within a space already laid out by past successes. It's not all bad, of course — Eizouken this year was a great example of an adaptation working in harmony with its source material. And we've seen studios like Orange employ weirder anime creators like Yoko Kuno or the stop-motion team dwarf to great effect in their projects. But perhaps animated music videos represent the future for artists like Matsumoto — a medium that pays well, rewards experimentation, and lets strong artists play around without having to dilute their style. A bite-sized format just outside of the soul-draining churn that defines the industry.
Maybe this is fine, though. Short-form work is just as worthy of admiration as long-form work. I'd love feature-length projects from Ken Yamamoto or China, and I'd love for the world to see another Rie Matsumoto story told on a grand scale. But I can't deny that Matsumoto rocks at putting together fantastic music videos and that I might even prefer the concise flow of "Gotcha!" to her TV series output. Either way, in this historically difficult year, I'm grateful to these folks for turning in career-best work and giving me hope for the future.
Do you have a favorite animated music video? At the risk of getting off track, do you have a favorite anime music video? Do you still watch different fan edits of Hatsune Miku and wowaka's "Rolling Girl" on rotation, like I do? Let me know in the comments!

---
Adam W is a Features Writer at Crunchyroll. When he isn't rewatching his favorite anime OPs over and over, he sporadically contributes with a loose coalition of friends to a blog called Isn't it Electrifying? You can find him on Twitter at: @wendeego
Do you love writing? Do you love anime? If you have an idea for a features story, pitch it to Crunchyroll Features!