Some will win and some will lose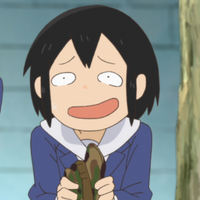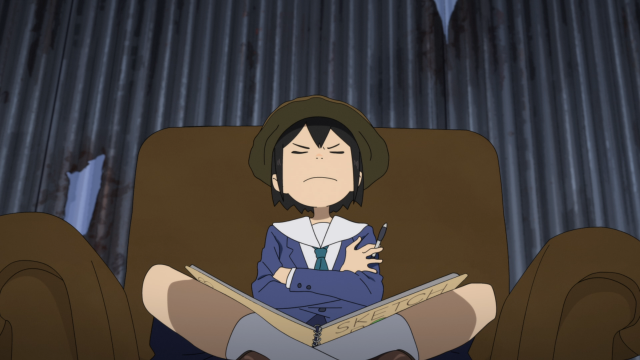 It's that time of year again — the Anime Awards! With so many categories to consider, we had to "throw out" a few duds. But don't worry — they're all right here for your reading pleasure. Buckle in, because even if they're not official categories this time around, these superlatives will most definitely tickle your anime-loving funny bone.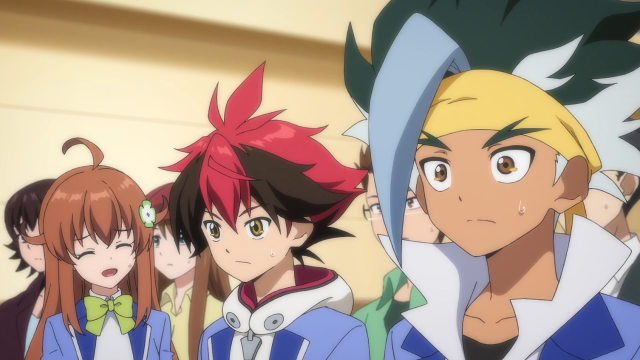 When you accidentally walk into a cosplay photoshoot …
#1 Best Hair That Would, In Any Realistic Situation, Be Incredibly Difficult To Maintain

Sure, it's an old joke, but who doesn't love the classic? Let's be real. Anime is rich with impracticable hair-dos that would be a total nightmare to handle in real life. But that doesn't mean they don't look cool. For example, Shadowverse card game prodigy Hiro Ryugasaki couldn't be cooler sporting what must be the most impressively dyed-roots I've ever seen. Anime hair is, without a doubt, truly an art form.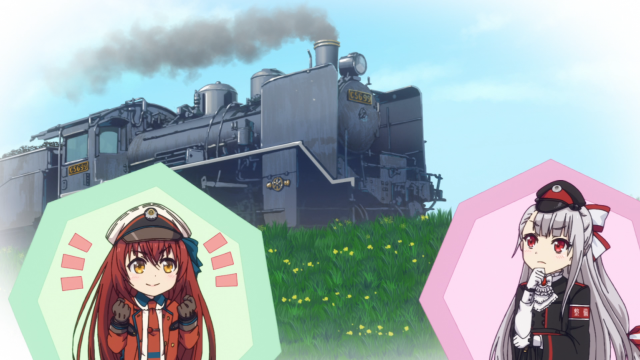 Here they come clickety-clack down the track! Lots and lots of trains!
(Source: Rail Romanesque)
#2 Best Anime Where For Some Reason A Literal Vehicle Is Also A Main Character

Who knew luxury cars and public transportation could have so much personality? A surprising handful of series this year — The Millionaire Detective, Appare-Ranman!, Rail Romanesque, just to name a few — truly raced for the spotlight when it came to showcasing their love for vehicles. Once we achieve world peace, I truly believe a beautiful train can be Best Girl.
Voting on class representative? Time for a nap.
#3 Homeroom Teacher Who Most Likely Needs A Vacation

Teaching is not easy, no matter the circumstances. That being said, it doesn't help if your homeroom class is a bunch of rowdy demon high schoolers or adolescent superheroes. Who wouldn't be surprised if Aizawa asked for a day off? If only it were that simple. At least he doesn't have to worry about PTA meetings. That'd be awkward.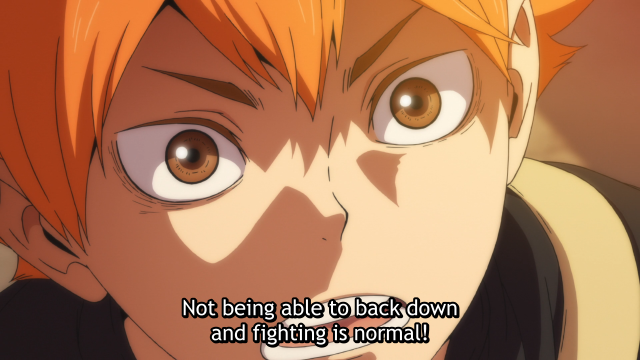 "Not being able to back down and fighting is normal!"
#4 Best Sports Anime Where It Didn't Matter If They Won Or Lost, You Still Cried A Lot
This year's sports anime line-up — including titles like Ahiro no Sora, Haikyu!!, and Major 2nd — is all about the journey, not the destination. And the truest sign of good sportsmanship is how hard you can cry regardless if your beloved team wins or loses. Whether it's watching the Karasuno High School Volleyball Team make the play-offs or short king Sora Kurumatani be legendary, nothing seems to hit harder than a good sports anime.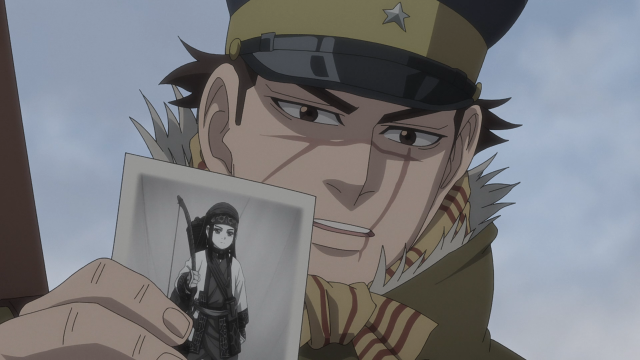 "You see this girl? Bears are terrified of her. I'm terrified of her."
#5 Dudes Most Likely To Fight A Bear With Their Bare Hands And Win

Hypothetically, anyone crazy enough can fight a bear and win. But you need … a certain kind of intense personality to even try at all. Golden Kamuy's Sugimoto has not only fought bears, but even adopted one! The God of High School's Jin Mori might even be up to the task, if he really is the strongest high schooler to ever live. Bears might be terrifying, but they might actually be the least of our concerns the more I think about it …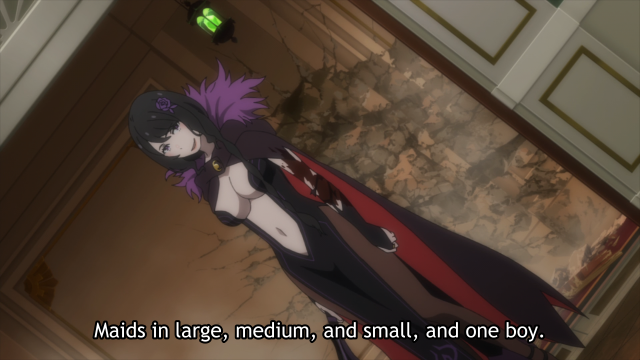 It just works!
#6 Best Wardrobe Malfunction Just Waiting To Happen
If you got it, don't be afraid to flaunt it. But perhaps there are limits to fashion on the battlefield? Season 2 of Re:ZERO -Starting Life in Another World- introduced us to many new characters in elaborate dress-up, some more practical than others. Beast-transforming maid Frederica takes this concept to its literal extreme by shredding her fancy uniform apart — no doubt costing Emilia a small fortune in the process. Not to mention Elsa Granhiert and her, erm, iconic choice in gowns.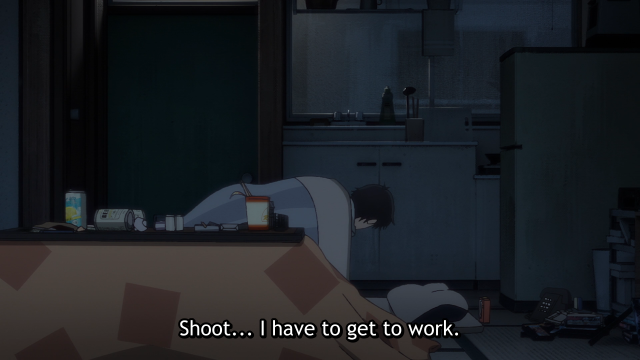 Rise and grind
#7 Most Likely To Be The Epic Hero In A Fantasy World But Got Stuck Working A Boring Day Job And Has To Deal With Real Life Now As The Plot

Everyone dreams of someday being the hero in their own epic fantasy. But just because you dream it doesn't mean it will happen! Still, it's possible to be so average, maybe too average, that you can't help but wonder, "How hasn't this guy accidentally discovered a magical portal into another world yet?!" Call it a cliche, but I'd love to see Uozumi from Sing "Yesterday" For Me swap places with Subaru and call it a day.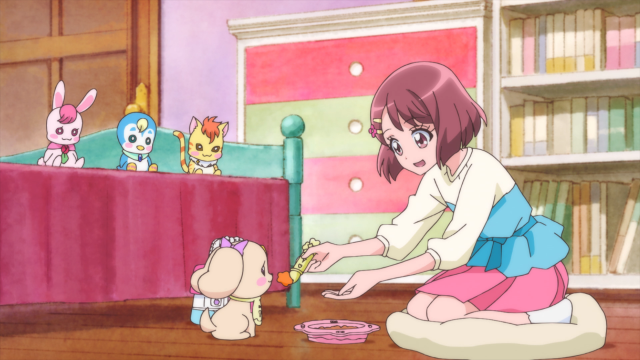 #8 Best Talking Sidekick Creatures We Still Aren't Sure Are Housebroken

How many talking animal sidekicks have we seen this year? Ferris from Re:ZERO, any pick of Digimon from this year's Digimon Adventure:, and the Healing Animals from Healin' Good Pretty Cure may as well all count. Sure, we can consider One Piece's Chopper a candidate, but that might be a little unfair since I'm pretty sure Agumon hasn't gone to medical school. Yet.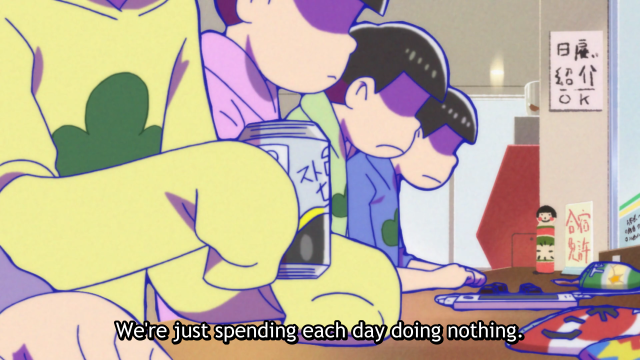 The Matsuno sextuplets share a rare moment of deep philosophical introspection
#9 Best Perfectly Normal Neighborhood Where Absolutely Nothing Weird Happens

This year we saw the continuation of two heart-warming stories about perfectly normal neighborhoods where nothing out of the ordinary ever happens — Season 3 of Mr. Osomatsu and Higurashi: When They Cry - New. New series like Keep Your Hands Off Eizouken! prove even sprawling high schools aren't safe from, uh, eccentric minds. The best thing about perfectly normal neighborhoods where nothing out of the ordinary ever happens? Everyone's just having a good, un-wacky time! Hahahahahahahaha.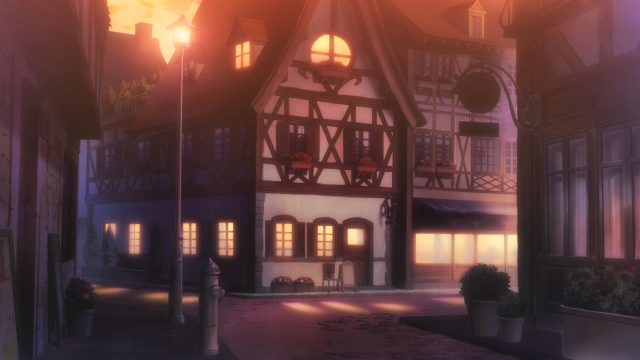 Come. Stay awhile.
#10 Best in Cozy

What's a better way to round-off this list than a category for everything that gives you the warm fuzzies. Laid-Back Camp companion series ROOM CAMP makes the case even the great outdoors can be super comfy. The third season of Is the Order a Rabbit? makes us feel right at home at a coffee shop, if that's more your vibe. Now couldn't be a better time to wrap the year up with some anime ready to take it easy. No thoughts. Head empty. Perfection.
Check out the latest Anime Awards news here and don't forget to vote starting January 15!

---
Blake P. is a weekly columnist for Crunchyroll Features. He will not fight a bear. His twitter is @_dispossessed. His bylines include Fanbyte, VRV, Unwinnable, and more.
Do you love writing? Do you love anime? If you have an idea for a features story, pitch it to Crunchyroll Features!