The best holiday-themed episodes to marathon through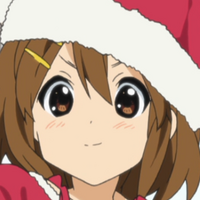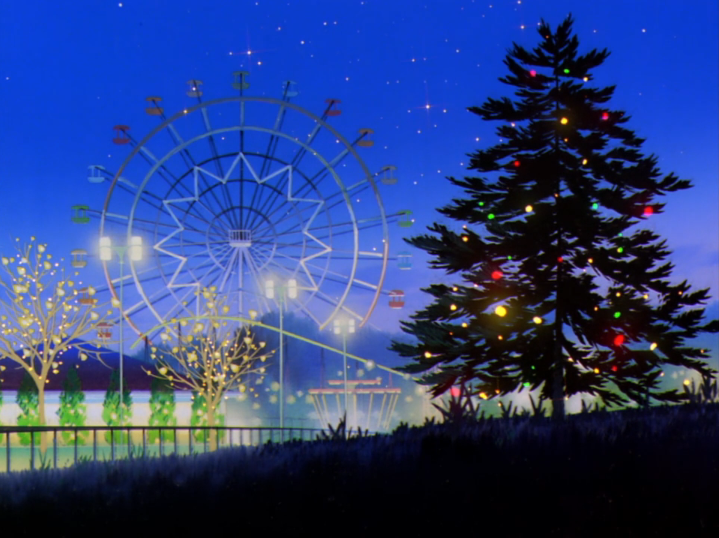 Here in the midst of December, it's time to get your playlist of fun holiday episodes together. You might be thinking, "Oh no, there's too many anime episodes that are holiday themed! Which one do I decide to watch?!" Well, thankfully, I'm here to represent the Holiday Anime Awards Association, aka the HAAA, and tell you which episodes have just now become winners! You'll be certain that any of these episodes will fit in perfectly with any holiday playlist with awards such as Most Wholesome, Most Chaotic, and Most Heartwarming. So, let's take a look at our new award winners!
Most Wholesome:

K-ON!

- "

Christmas!

"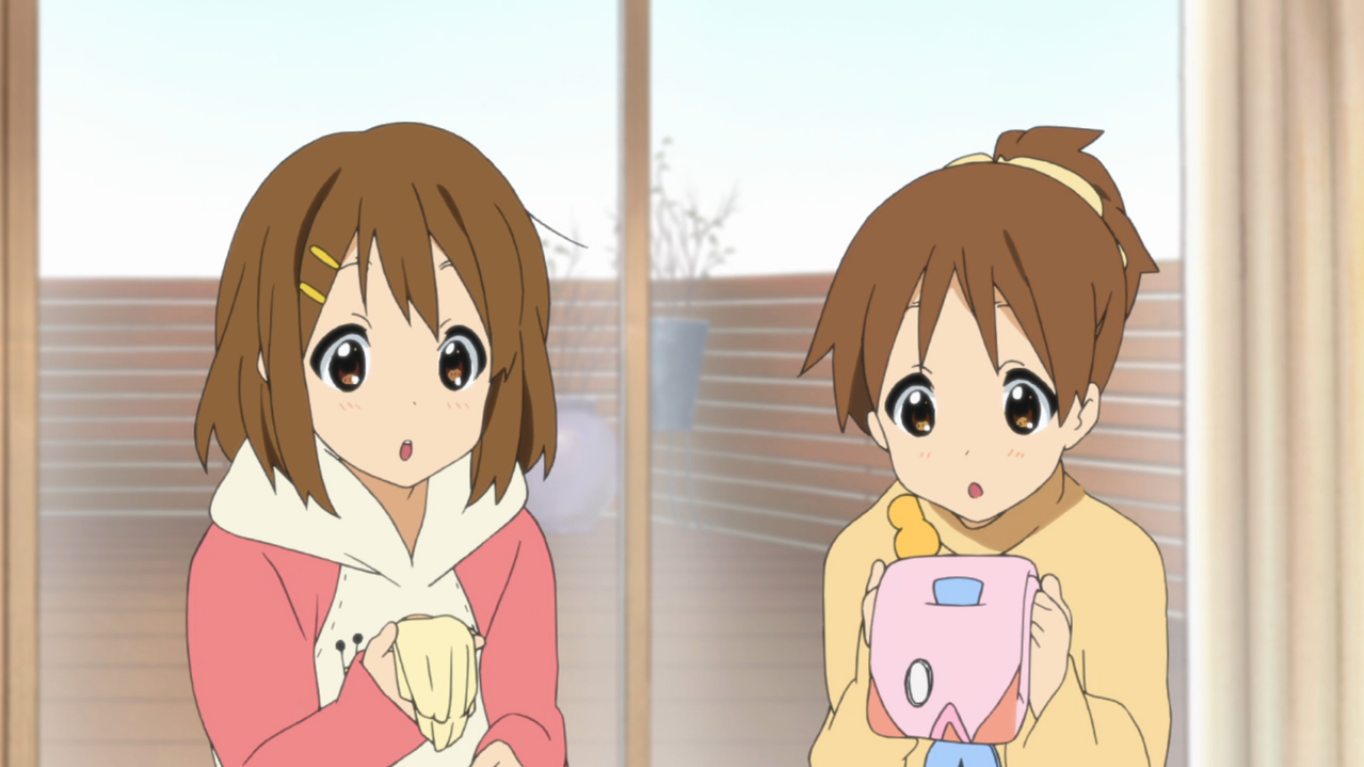 Image via VRV
One thing people tend to do when it comes to the holiday season is find ways to make the people they care about safe and happy — especially by gifting them family and friends items that will keep them snug and warm. Yui and Ui, they both decide to give each other the gift of warmth but there's an issue … the Light Music Club decides to host a gift exchange, which could potentially throw a wrench into the two of them receiving the right gift. This episode is also fun thanks to Ui getting duped into thinking she needs to prepare for a nonexistent talent show as well as kid Yui's antics to make sure Ui could see a white Christmas. It'll certainly make you feel nice and warm inside, just like Yui and Ui eventually do.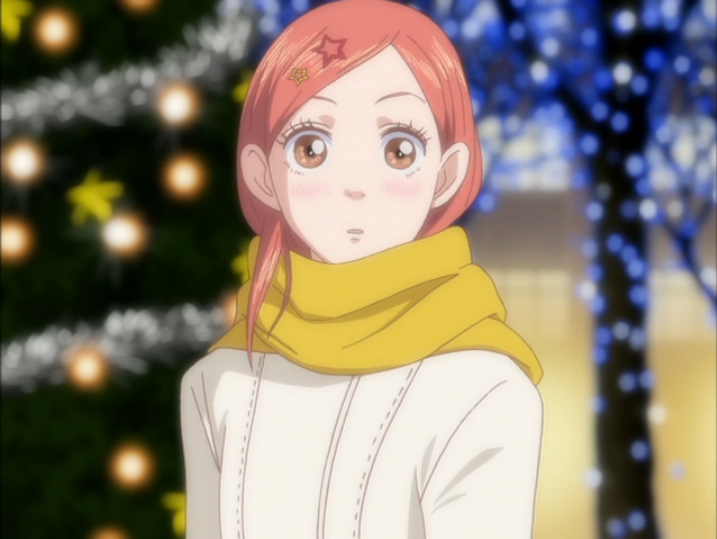 Somehow, Lovely Complex manages to pack in multiple holiday episodes into the series, but we're going to focus on the first one which winds up being the second episode. Risa and Atsushi's plans to see their favorite performer, Umibozu, on Christmas nearly goes awry when Atsushi's ex-girlfriend suddenly comes back into the picture. This makes things complicated as Risa is beginning to try and sort out her feelings when it comes to Atsushi. Risa begins to think she'll get ditched, which would make for a very disappointing Christmas. Thankfully, that doesn't happen because Atsushi doesn't skip out on their plans to hang out with his ex. While these two will go through a whole lot of drama as the series progresses, this leads to a fun Christmas outing for the two.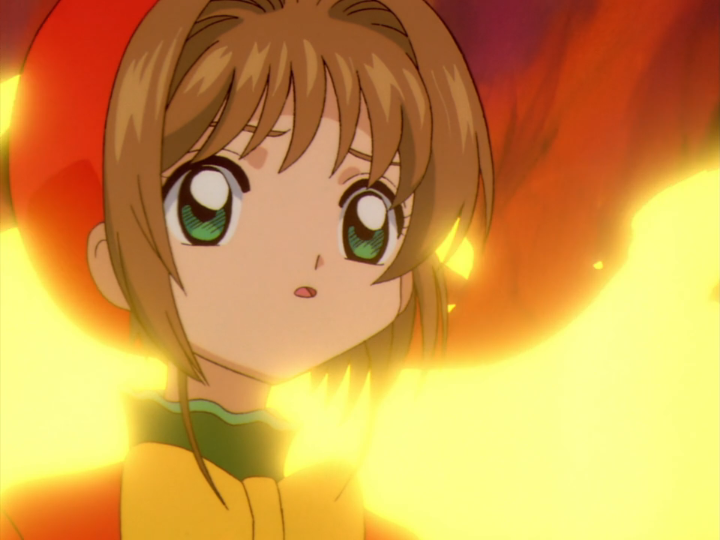 Like I mentioned earlier, an important aspect of the holidays is the feeling of being warm. You can accomplish that by putting on warm clothes, doing nice things, or just by … setting things on fire. That's what happens when Sakura tries to give a gift to Yukito for Christmas, but oh no! The amusement park begins to catch fire due to The Fiery card! Being trapped in a burning amusement park is not how people want to be warm during the holidays, but thanks to Sakura, her pals, and some clever card usage, she's able to put out the fire and acquire a new Clow Card in the process — just in time to still be able to give Yukito the gift she made for him.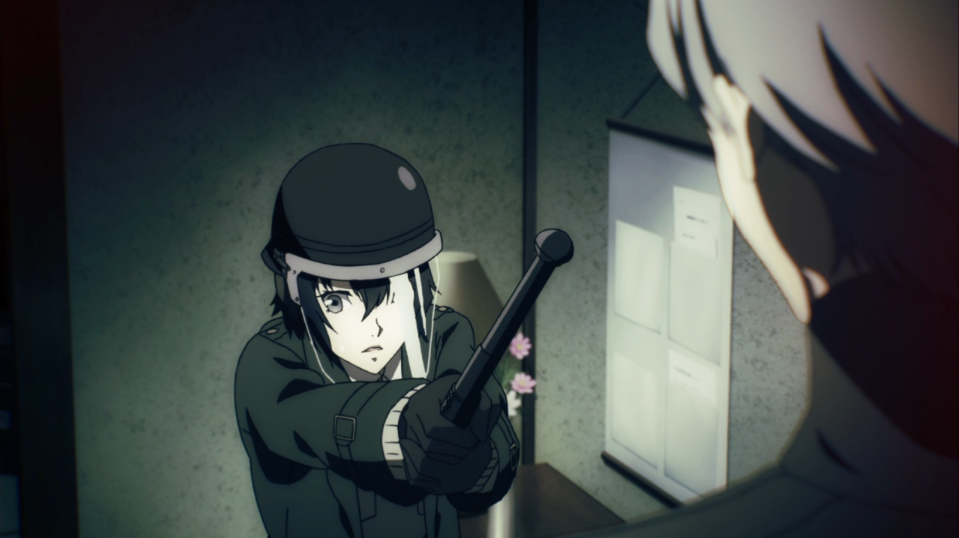 This episode is a comedy of errors and I love it for that. The Investigation Team wants to get together to have a big meal and hang out for the holidays, which is pretty normal for the group. Except Naoto somehow gets it in her mind that someone is out to kill her and ends up stumbling into a variety of scenes that play into her warped idea, such as stumbling into a room full of "bloody" bodies. It's a series of escalating and ridiculous scenes that eventually culminate in Naoto realizing she's been mistaken the entire time. This episode never fails to make me laugh, which is something you also need during the holidays. There's nothing better than a good hearty laugh with friends and family during this season.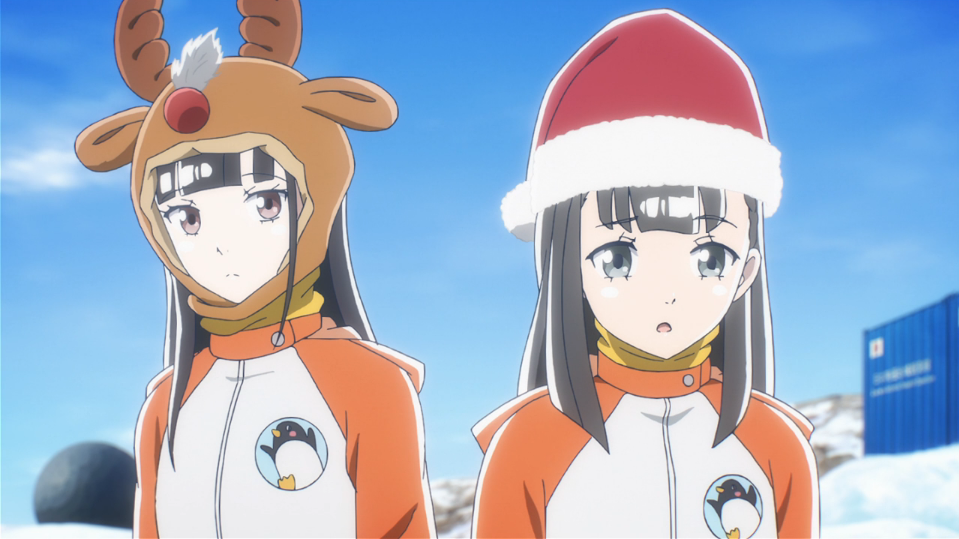 There's a very small percentage of people who can say they've celebrated the holidays in Antarctica. The girls of A Place Further Than The Universe experience this first hand and also get a lesson in the complicated nature of friendships. Yuzuki has certainly had a hard time making and keeping friends throughout her life, being a child actor and having to navigate having time to hang out and work. Most of the time, that's just not worked out. Even though she's been with the other girls for a while now, she still is unsure if she can call them friends. This leads to a tense and emotional standoff as Mari gets offended when Yuzuki offers them "friendship contracts." Thankfully, the girls are able to work things out and show Yuzuki that they've been friends for quite some time now and make sure to celebrate Yuzuki's birthday, albeit a bit later than when it actually is. I'm sure this puts Yuzuki in an even smaller group of people who got to celebrate Christmas and their birthday in Antarctica.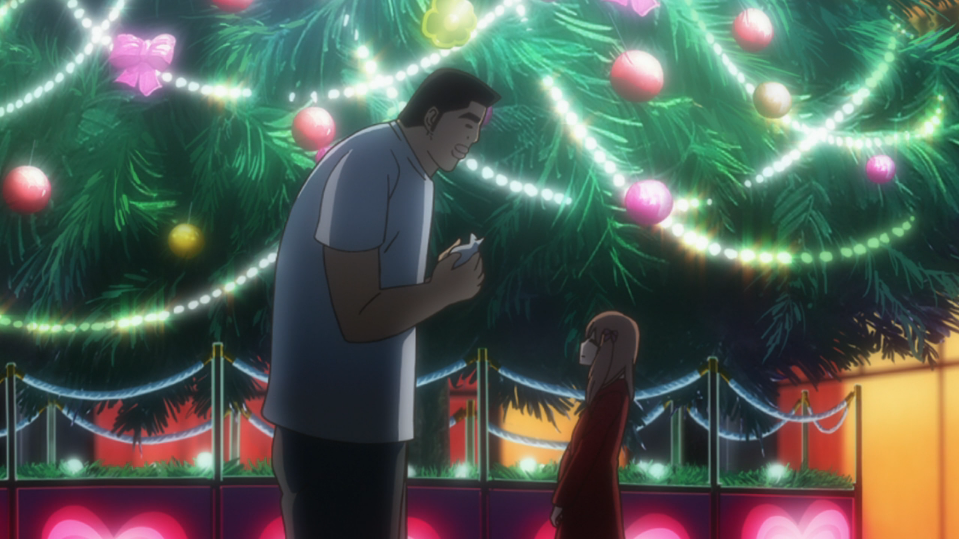 Takeo and Rinko are a model couple, so it makes sense that they'd want to help out their friends and set them up. The problem with that — especially during the holidays — is that it can be a real awkward time for everyone if things don't go as planned. This almost happens for Takeo's friend, who wants to get together with one of Rinko's friends. When situations like this arise, it's key to have a good wingman like Takeo on your side to make sure you don't blow it. Takeo's certainly the kind of friend who will want to keep his friends happy, but also give them the right kind of pep talk to straighten them out if things are going awry. Of course, this pep talk eventually leads to his friend climbing a giant Christmas tree to retrieve a star — and that's the kind of act that makes everything work out. Just maybe don't try climbing any Christmas tree you find because I'm sure that's not going to end well for you.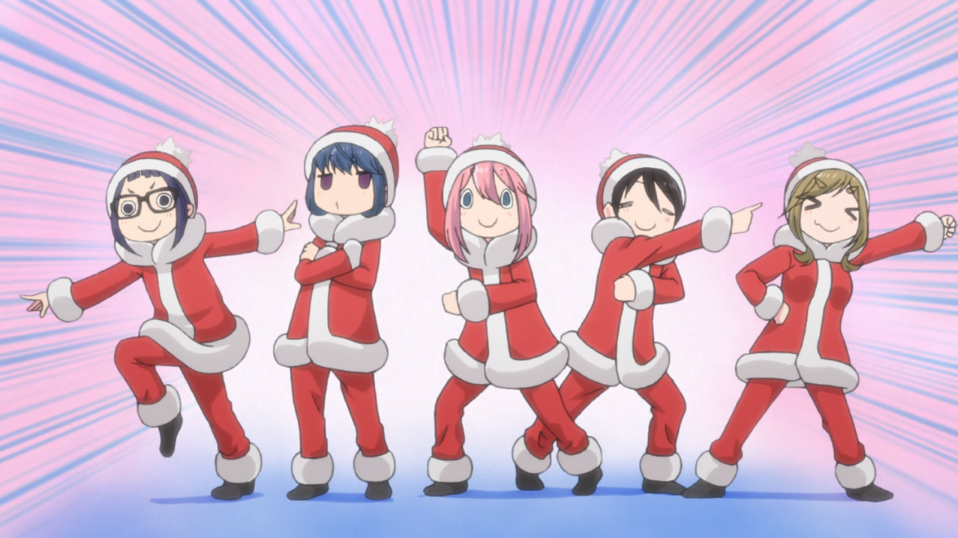 Honestly, camping out for Christmas doesn't sound like a bad idea, if the weather permits. Rin, Nadeshiko, and the rest of the girls from the club do exactly this and get to all sorts of camping activities such as playing with a dog, eat sukiyaki, and mess with their teacher. What a fun and cozy way to spend the holidays! Plus, we get to see that Rin is truly beginning to come around on the idea of group camping, compared to where she was in the beginning of the series as a solo camper. Certainly, if you need an episode to give you a nice and cozy feeling during this holiday season, this is one you should be adding to your playlists.
There you have it. Some of the best holiday-themed episodes (but let's be honest, every Christmas anime episode deserves an award) to check out as we close in on the end of the year. These episodes will get you fully into the holiday spirit and ready to celebrate!
What are some of your favorite holiday-themed episodes and what award would you give them? Let us know down in the comments below!

---
Jared Clemons is a writer and podcaster for Seasonal Anime Checkup and author of One Shining Moment: A Critical Analysis of Love Live! Sunshine!!. He can be found on Twitter @ragbag.
Do you love writing? Do you love anime? If you have an idea for a features story, pitch it to Crunchyroll Features!