Many series, movies, and dubs have resumed their schedules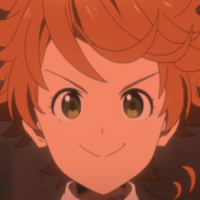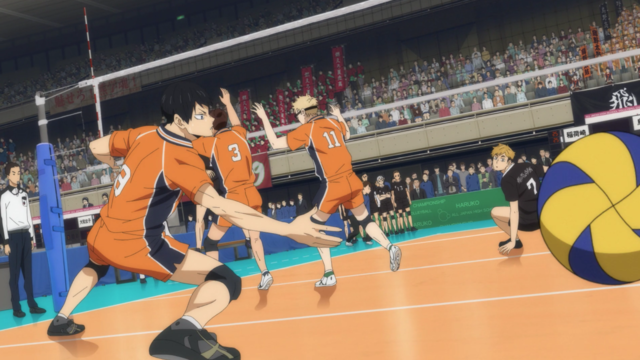 Since the initial announcement that projects would be put on a hiatus due to COVID-19, the anime industry has adjusted its processes looking into remote work options and creating an environment where work can safely continue in order to move forward. Due to updated work models, the industry has been getting back on track. Not only has the anime industry in Japan adjusted to a new workflow, but so has the anime English dubbing industry, which has adapted to remote recordings. While working under these new guidelines, both productions and dubs have slowly started back up and have been able to continue their broadcasts, as well as releasing exciting news regarding the continuation of everyone's favorite series.
UPCOMING TITLES

The Promised Neverland left fans at the edge of their seat when the first season wrapped back in March of 2019. Fans were eagerly looking forward to the next chapter, but due to the ongoing spread of COVID-19, the second season of the hit series saw its original release date postponed from spooky October 2020 to January 2021. There were also plans to rebroadcast the first season in July, but in April there was an announcement the rebroadcast would be postponed to October 2020.

Despite the delay, the second season has moved forward, releasing a new teaser trailer for the upcoming season which featured the opening theme song "Identity," by Kiro Akiyama. In an official Twitter post from December 17, fans received the news that "Magic," by Myuk would be the season's ending theme, with Eve contributing to the music. The highly anticipated second season will officially premiere Thursday, January 7.

????Season 2 PV公開
ジャンプフェスタの特別番組で初公開したアニメ #約ネバ Season 2 PVをWeb公開✨https://t.co/qqqmQ8SCvY

1月7日よりフジテレビ"#ノイタミナ"ほかにて毎週木曜25:25~放送!
Amazon Prime Videoにて見放題独占配信 pic.twitter.com/CinV9LNAoy

— 『約束のネバーランド』公式 (@yakuneba_staff) December 20, 2020

October 2020 would have also seen the return of

That Time I Got Reincarnated as a Slime

, but the second season's broadcast would be pushed from October to January 2021. The second season is set to debut on January 12, 2021.

With production continuing and the next season coming soon, a series of events have been planned to get fans ready for the premiere of Season 2. It was announced Stereo Dive Foundation will be behind the season's ending theme, and

Episodes 1- 8

of Season 1 will air for free on a variety of YouTube channels for two weeks starting December 18. A special online

pre-screening

featuring members of the cast would also be held on December 26.
Moon Prism Power Make-Up! January 8, 2021, will see the release of the first

Sailor Moon Eternal

film, while the second film is set to hit Japanese theaters on February 11 of that year. Despite the films' delay, promotion for Sailor Moon was able to continue, safely of course!

On June 30, in commemoration of Usagi's birthday, fans were treated to a special 25th-anniversary video

featuring an array of collaborations, collections, and stunningly vibrant complete editions of Naoko Takeuchi's beloved work. Fans were kept updated on the various casting announcements for the

Amazon Trio

and

Quartet.



More recently, a series of new trailers featuring our dynamic duo

Usagi and Mamoru

, the

sailor soldiers

, and Chibiusa, was released and a Sailor Moon TV special premiered in Japan. For the special, fans could vote in a series of categories that included their favorite characters and episodes. The broadcast also included a great lineup of

guests

and was a fun, interactive experience fans could participate in from the comfort of their homes.
RELEASED TITLES

It's not uncommon for an anime series to go on hiatus, and while anime fans have seen some of their favorite series delayed, that fate wasn't necessarily the case for long-running series like Pokémon and

One Piece

. Both of these properties have been on the air since the late '90s and in their 20-ish years gracing the television (or computer) screens of anime fans, both series had rarely experienced a hiatus. But due to the pandemic, both series found themselves on a break.

On April 20, the official Twitter account for Toei Animation announced future episodes of the most recent arc, One Piece: WANO KUNI, would be delayed after they "carefully considered the safety measures for the spread," of COVID-19. The series would continue its broadcast starting

June 28

, and more recently, would even get its own 24/7

channel

dedicated to catching up on all the adventures of the Straw Hat Pirates.

The virus also impacted Pokémon Journeys, Pokémon: Twilight Wings, and the upcoming film, Pokémon the Movie: Coco. After it was announced on April 19 that Pokémon Journeys would be going on hiatus and suspending production, the series would

continue

its Japanese broadcast on June 7, and would also become available on Netflix starting June 12. Likewise, Pokémon: Twilight Wings would delay its fifth episode to June 5, and the fan-favorite web anime series would return again in November with a

special episode

!

Like Pokémon Journeys and Pokémon: Twilight Wings, Pokémon the Movie: Coco was delayed and the original release date of July 10, 2020, would be

pushed

back. The film would set a new release date for this upcoming winter.

Pokémon Journeys' hiatus resulted in the longest amount of time the series

didn't air

on Japanese television since the Porygon episode of 1997, and Pokémon the Movie: Coco marks the first Pokémon film to not have a

July

release date for Japanese theaters since 1998.

After the production committee for Violet Evergarden: the Movie announced in a post on the official website the film was being postponed, the film was

released

in Japanese theaters a few months later on September 18, 2020, and became

available

in New Zealand

and Australia on December 3.

Since the premiere, Violet Evergarden: the Movie has achieved many accomplishments. The film's already stunning animation was amplified because of a conversion to

Dolby Vision HDR

and became the

first

anime movie to be screened this way. In addition to receiving a special screening of this type, Violet Evergarden: the Movie has also continued to perform at the box office. On December 7,

Oricon

reported

the film

surpassed

2 billion yen, (US $19,315,670), an impressive milestone. This achievement is likely to grow, seeing as the film expanded to additional theaters starting on December 11.



Sword Art Online Alicization War of Underworld

second cour was set to premiere on April 25, 2020, but an announcement from the series

official website

confirmed the premiere would be delayed. A new

launch date

of July 11 was declared and a rebroadcast of the show's first season aired in its place.

With the Japanese broadcast of Sword Art Online Alicization War of Underworld being delayed, the series also saw the delay of its English dub, but on November 7, the English dub would return, and a new trailer previewed just what fans can expect when SAO comes home to Cartoon Network's Toonami block.
RELEASED DUBS

With studios looking into ways to continue dubbing anime safely, fans were able to pick up right where they left off on a great slate of dubs including In/Spectre, Science Fell in Love, So I Tried to Prove It, Welcome to Demon School, Iruma-kun, Somali and the Forest Spirit, The 8th son? Are you kidding me? starting in May 2020.

Also in May 2020, a full line-up of new dubs was released which included Tower of God and My Next Life as a Villainess: All Routes Lead to Doom!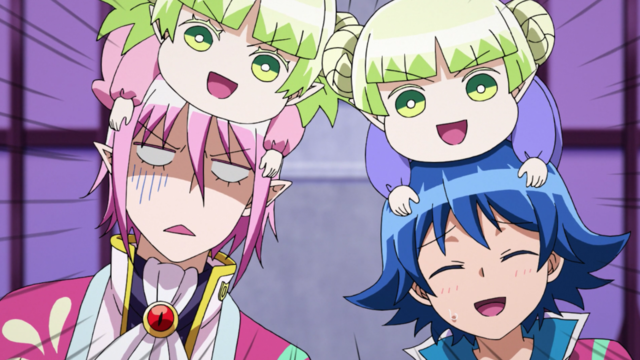 You can check out a full, updated list of anime series, movies, and dubs delayed by COVID-19 here.

Which anime series are you looking forward to seeing return? What about a series you were happy to see resume? Let us know in the comments!

---
Pro hero Veronica Valencia is an anime-loving hot sauce enthusiast! You can follow more of her work as a host, writer, and producer on Twitter and Instagram.
Do you love writing? Do you love anime? If you have an idea for a features story, pitch it to Crunchyroll Features!