A list of the years greatest OPs as determined by fans!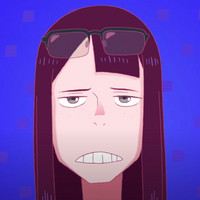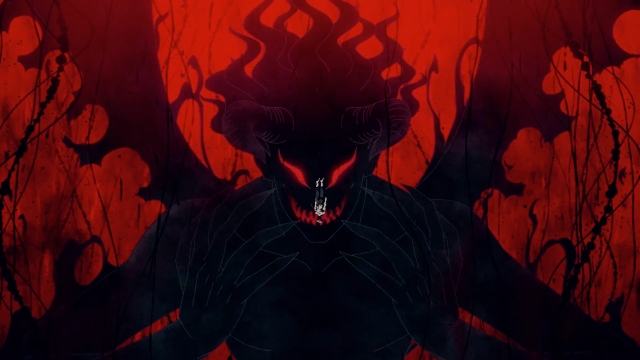 As we near the voting period for the Anime Awards where we will collectively determine the anime bests of the year 2020, the well-worn adage of "never skip the OP" comes to mind. I'm confident we'll make the best choice, but there were many great OPs this year that won't make the cut to be highlighted in the nominations. So let's take a look back at some of the year's greatest not determined by our admittedly extremely qualified panel of judges, but by numbers and you, the fans.
We've been posting up OPs on YouTube all year and have even made a playlist for 2020 — so what better way to unbiasedly look at the year's best than with the most important votes of all? Views. Below I've composed a Top 10 list of anime OPs featured on Crunchyroll Collection YouTube Channel by views at 30 days so as not to give an unfair advantage to OPs posted earlier in the year. This is not a perfect metric — as I'll get into a bit later — but delivers either an interesting look at what people have been watching this year or, at the very least, some great new additions to your playlist on YouTube ...
10. Black Clover - "Everlasting Shine" by TOMORROW X TOGETHER
The collision of anime and K-pop will become a theme on this list, so it's only natural that it should begin with the collaboration between TOMORROW X TOGETHER and the anime that has never missed an OP. Black Clover hit off its next slate of anime-original content under the supervision of Yuki Tabata with a killer opening highlighting the magic knight captains. "Everlasting Shine" cleared 800k views in its first month and joined the series' killer playlist snuggly between songs by Snowman.
9. HAIKYU!! TO THE TOP - "Phoenix" by BURNOUT SYNDROMES
BURNOUT SYNDROMES brought in the new year with a bang, heralding the beginning of Haikyu's spring tournament arc with yet another absolute banger of an OP to compete with their own iconic "Hikare Are" and "Fly High!" Phoenix rose to claim 900k views in 30 days, especially impressive since Karasuno had no highlight opponents facing them down in the first half of the new TO THE TOP season.
8. Black Clover - "Stories" by Snowman
Black Clovers 11th OP had a lot of weight to carry introducing the first post-manga content the anime had to offer and nailed it with a Snowman collaboration so good that the group not only got signed to return for OP 13, but Daisuke Sakuma voiced an anime-original character designed just for him in Episode 140. "Stories" came just under 1 million views in its first month at 950k, joining the pantheon of hit Black Clover OPs.
7. Rent-a-Girlfriend - "Centimeter" by the peggies
I don't know about you, but ever since Sarazanmai's spectacular ED "Stand by Me" featuring the peggies, I've been waiting for more anime music by the group, and it is absolutely not a surprise to see their next collaboration on this list. They delivered an absolutely addictive song which TMS elevated with some great dance moves and brilliant color work. A smart move, as we'll see later in this list.
No metric for measurement is perfect and "Centimeter" may be the best example of where this list sells an OP short. The song barely cleared 1 million views in its first month and placed the peggies in the Number 7 spot, however, the viewership on Rent-a-Girlfriend's OP has only accelerated since, and it now sits comfortably at 6 million views, tying it for second place in overall viewership. Looking back again in another six months, it might even be Number 1 ...
6. Black Clover - "Black Catcher" by Vickeblanka
The original Black Clover OP artists returned to close out the anime's last wildly-escalating manga-adapted arc with a killer OP that got served up twice. First in a dark black-and-white aesthetic going into the series climactic battle, then again in brilliant color after the conclusion of the epic conflict.
"Black Catcher" brought in 1.1 million views in what is an astonishing sweep in popular viewership for this list. Every OP Black Clover dropped this year made it into the top 10. A spectacular feat for a series that serves up a new one every cour.
5. Re:ZERO Season 2 - "Realize" by Konomi Suzuki
In a series so notorious for outright ignoring it's OP and/or EDs for the majority of its episodes to pack in as much extra time as possible for Subaru's continued suffering, it's absolutely amazing how quality each of its OPs has been. "Realize" rapidly ascended to 1.5 million in its first month and has since aged like a fine wine as the events of the series slowly added context to many of the unusual and intriguing visuals therein.
4. JUJUTSU KAISEN - "Kaikai Kitan" by Eve
Launching one of the most anticipated new series in years and adapted by studio MAPPA, who has acted as the headline studio of 2020 with multiple hit productions, "Kaikai Kitan" was a shoo-in for this list. JUJUTSU KAISEN didn't disappoint with a slick OP directed by one of the all-time animation greats and Naruto alumni Shingo Yamashita. "Kaikai Kitan" cleared 2 million in its first 30 days, and if anything, is only accelerating as the series' sterling production continues to draw more fans. Also, TOHO released the video early on their own channel, where it's performing even better.
3. Boruto - "Hajimatteiku Takamatteiku" by Sambomaster
This ED stands out as a love letter to Naruto in an anime that is essentially one big love letter to Naruto. Returning to the franchise after crafting what may have been the original Naruto's most iconic OP, "Rhapsody of Youth," Sambomaster delivers yet another bop, while Pierrot seeded the visual sequence with references to many iconic Naruto OP visuals. "Hajimatteiku Takamatteiku" cleared 2 million views in its first month and was the perfect introduction for the series' slow build toward the manga's Kara arc.
2. The God of High School - "Contradiction" ft. Tyler Carter by KSUKE
Subtlety is not The God of High School's thing and "Contradiction" dropped like a punch in the face with some completely wild visuals and music. Techno doesn't often make appearances in anime OPs, so a song composed by KSUKE featuring the American metalcore vocalist of Issues, Tyler Carter, was a galaxy away from ordinary even in a year where an avalanche of K-pop has been dropping into anime. The accompanying visuals could only be described as aggressive with fight scenes set under a color-swapped psychedelic blacklight style effect. 2.5 million viewers tuned in in the first month, and the song recently cleared 6 million to continue competing with Rent-a-Girlfriend's "Centimeter" from the same season.
1. Keep Your Hands Off Eizouken! - "Easy Breezy" by chelmico
It really couldn't have been anyone else. Storyboarded by Masaaki Yuasa himself and animated with some surprisingly analog techniques by the talented French animator Abel Gongora, "Easy Breezy" cleared 3 million views in its first month and has breezed its way past 10 million over the course of 2020. This OP was easy, it was breezy, and it was super meme-y. The riffs of the girls of Keep Your Hands Off Eizouken! dancing to chelmico's addicting tune were absolutely legion and for good reason, the loud colors, the simple style, and the Drake references were a perfect breeding ground for some truly inspired fan content, making it, in my opinion, the only choice for OP of the Year for 2020.
Gotta say I'm overjoyed to see Eizouken at the top of the list even after spending half a year working that earworm out of my head, as well as so much love for Black Clover's OPs which have really been an achievement in quality even against Pierrot's own storied legacy in Naruto and Bleach music.
And don't think I'm stopping here. While many fans studiously never skip the OP, I also never skip the ED ...
What's your favorite OP from this list? Let us know in the comments. And tune in tomorrow for the top EDs of 2020 according to YouTube!

---
Peter Fobian is an Associate Producer at Crunchyroll, writer for Anime Academy and Anime in America, and an editor at Anime Feminist. You can follow him on Twitter @PeterFobian.
Do you love writing? Do you love anime? If you have an idea for a features story, pitch it to Crunchyroll Features!