A list of the years greatest EDs as determined by fans!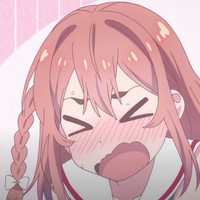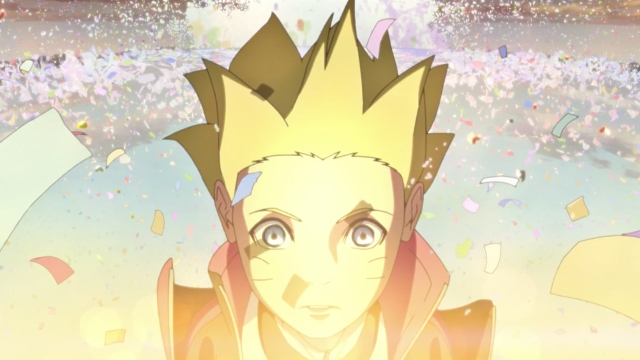 "Never skip the OP" is a phrase utilized by anime fans just as often, if not more than, the contemptuous brief summarization of a collective's hard work born of time, sweat, and soul as "it was mid." Yet our fandom has no such parlance for EDs. Whether that is meant as a tacit, unspoken approval of such a terrible act, even in a medium which makes such judicious practice of including post-credit scenes, or EDs are simply so beneath notice as to not even engender sufficient attention to create such a coded permission remains unknown.
But fortunately, people DO watch them, otherwise, I wouldn't be writing this article. While judges and fans are hard at work determining which of this year's quality EDs deserves the coveted "ED of the Year," I'm breaking down the best by viewership on the Crunchyroll Collection YouTube Channel, weighting each video at its views by 30 days so no advantages for appearing early. What follows is the Top 10 EDs of the Year as determined by YOU!
10. HAIKYU!! TO THE TOP Ending 2 - "One Day" by SPYAIR
With the sheer power of SEO linking the volleyball boys to the likes of Ike, UZ, Momiken, and, of course, Kenta Sasabe, it's no surprise that this ED would appear on this list. At 150k views in its first 30 days, what may be most surprising is "One Day" isn't even higher with SPYAIR's past contributions to Haikyu!! Like "Imagination" and "I'm a Believer." Hell, it even sounds like an OP.
9. BURN THE WITCH - "Blowing" by NiL
Deprived of an OP, it's great to see BURN THE WITCH secure a spot among the most popular EDs. NiL's super chill "Blowing" drew 170k viewers in its first 30 days. Despite its relaxed feel, it's hard not to get hyped watching it both for Colorido's dynamic adaptation of BURN THE WITCH or just the excitement about the approaching return of Tite Kubo's Bleach.
8. Black Clover - "New Page" by INTERSECTION
Another laid-back guitar serenade on this list from INTERSECTION, "New Page" features Black Clover's fan-favorite Secre right after her big reveal with some spectacular atmosphere and environment art for an ED. "New Page" earned 275k views in its first month and has since crossed half a million. If that seems like too few, then know that you have the power to change that.
7. Boruto - "Maybe I" by Seven Billion Dots
Boruto's 13th ED was a change of pace for the series with a surprising romp of an ED reminiscent of Naruto Shippuden's OP 10 "Newsong" by tacica with some goofy dance moves and Team 7 showing up in themed kigurumis (animal pajamas). "Maybe I" cleared 280k in its first 30 days but has proven that it can withstand the test of time and now stands at a surprising 1.3 million lifetime views, tying it for the Number 2 spot in lifetime views on this list!
6. Rent-a-Girlfriend Rika Special Ending - "First Drop" by halca
Possibly one of the coolest utilizations of an ED I've seen in anime, Rent-a-Girlfriend brought back halca for a one-time special ED to cover Rika's backstory with panels from the manga portraying her tragic backstory to fill in the narrative gaps by transitioning directly out of and then BACK INTO a post-credit scene to paint a complete picture. The special ED grabbed 340k views in its first 30 days which is especially impressive since it was there and gone in a flash on the anime. halca's "First Drop" is also every bit as good as ...
5. Rent-a-Girlfriend - "Kokuhaku Bungee Jumping" by halca
"Kokuhaku Bungee Jumping" by halca is a fun song set to maybe the most risque ED since High School DXD. Like the special ED described above it makes liberal use of manga art and, uh, metaphors. "Kokuhaku Bungee Jumping" collected 390k views in its first day and sits at Number 3 in the list of lifetime views at 1.2 million.
4. The God of High School - "WIN" by CIX
For a series with so much adrenaline, a cooldown ED was absolutely necessary and K-pop group CIX's "WIN" was just that. MAPPA brought in a relaxed cool-colored photograph format visuals to accompany the smooth music. It's no secret The God of High School packed a lot into its 13-episode run, so spending some extra time with the series' central trio just hanging out was appreciated. CIX grabbed 450k views in its first 30 days.
3. Re:ZERO Season 2 - "Memento" by Nonoc
Nonoc knocked it out of the park with an absolutely beautiful third ED for Re:ZERO -Starting Life in Another World- reminiscent of the series first ED with a splash of color and subbing butterflies for snowflakes. "Memento" had 570k views by the end of its first 30 days and sits tied for second at lifetime views with 1.3 million, although honestly, it may not count since at least half of those were me.
2. Boruto - "CENTRAL" by Ami Sakaguchi
The directorial debut of one of Boruto's brightest animators, Kana Ito, is absolutely spectacular. Inspired to get into animation by watching Naruto, she's been delivering slick animation cuts to the series for years, and her taking the control with an ED back by Ami Sakaguchi's "CENTRAL" provides an audiovisual experience every bit as good as a Boruto OP, rivaling even its own legendary "Lonely Go!." "CENTRAL" collected 800k views in its first month and already sits at just over 1 million lifetime views.
1. JUJUTSU KAISEN - "Lost in Paradise" ft AKLO by ALI
It's almost unheard of for an ED to overtake an OP in popularity, much less an OP directed by a legend like Shingo Yamashita. "Lost in Paradise" achieved the rare feat of clearing 1 million views in under a month and shows no signs of slowing down, now sitting at 1.7 to give it the highest total views despite coming in at the end of the year!
Some of the best cooldown content is goofy, slice of life moments, and combining that with some slick dance moves and excellent fashion packaged in yet another simply styled and brightly colored ED was not only perfect on its own but ideal material for fan content. In that, the similarities between "Lost in Paradise" and "Easy Breezy" are unmistakable in both their aesthetic and fan reaction.
Now there's only one more category I'd like to cover. One much more difficult to dissect by raw viewership but that I will nonetheless attempt to categorize based on fan eyeballs alone. The best fight scenes of the year ...
Which was YOUR favorite ED of 2020? Tell us in the comments and come back tomorrow for the best fight scenes according to YouTube views!

---
Peter Fobian is an Associate Producer at Crunchyroll, writer for Anime Academy and Anime in America, and an editor at Anime Feminist. You can follow him on Twitter @PeterFobian.
Do you love writing? Do you love anime? If you have an idea for a features story, pitch it to Crunchyroll Features!