A list of the years greatest fight scenes as determined by fans!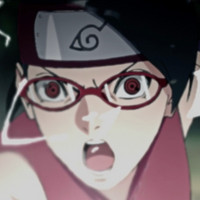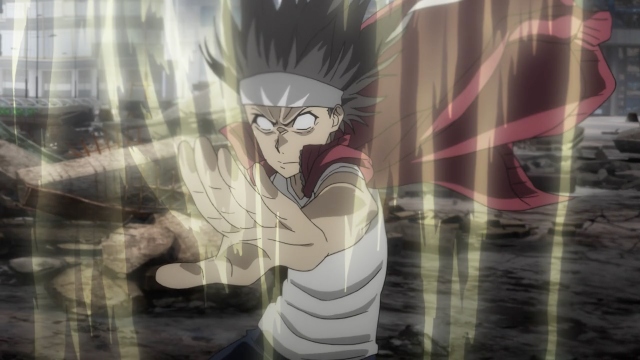 One of the defining features of anime as a medium are the fight scenes. From their diversity of visuals and dramatic staging to their use in narrative development to the off-the-wall powers and techniques their characters employ. Watching weightless CG battles in superhero flicks, it's hard not to feel like Hollywood is decades behind. Let's fix that by letting YOU decide who gets some accolades.
If you've read this article's companion pieces on 2020's OPs and EDs you know the drill. What follows is a list of the Top 10 fight scenes of 2020 as determined by viewership on the Crunchyroll Collection YouTube channel, weighted at 30 days so anime from earlier in the year don't get an advantage and to balance flash-in-the-pan popularity vs iconic moments that will continue on in the fandom's consciousness. It's not a perfect metric but I've gotta say, the results do show some great taste ...
10. Is It Wrong to Try to Pick Up Girls in a Dungeon? - Ais vs Asterius
Is It Wrong to Try to Pick Up Girls in a Dungeon? has always been measured with its action, honing its greatest moments into dramatic peaks, so it was great we were able to finish 2020 with not only some of its biggest battles, but Ais finally stepping on the gas for the first time on television since 2017 by battling the legendary minotaur Asterius. Ais didn't disappoint, as she shouldn't with her place at the very top of the adventuring world and an unreachable ideal Bell aspires to. Also, opening the fight by shearing off her opponent's arm may be the most brutal kickoff to a Danmachi fight we've seen yet. This battle topped 500k in its first 30 days and I'm confident will make a lasting impression.
9. Tsugumomo2 - Kazuya vs Kyouka
Tsugumomo's second season delivered some absolutely huge battles, but I gotta say I'm surprised the top fight wasn't Kanaka terrorizing the entire cast of the series with their hunt for blood. That said, Kazuya's battle against Kyouka had some spectacular effects, a few creative obi adaptations, a divine possession, and a shorted punch to secure the victory so it had all the primary features that make Tsugumomo fights great … And for fans of the series, yes it also had that … This fight drew 600k views in its first 30 days to secure its spot on the list.
8. A Certain Scientific Railgun T - Level 6 Mikasa vs Touma and Sogiita
A Certain Magical Index and its various spinoffs have a penchant for going completely off the rails very quickly. This fight in spinoff A Certain Scientific Railgun T is every bit as absurd. Mikasa is pushed into Level 6, giving her godlike power and sending her into a berserk state that only Touma's magic destroying hand can take down. We also get a guest appearance from one of the series' best side characters in Sogiita whose ability to literally turn guts into power is impossible not to love.
Basically, the fight was amazing, Mikasa's Level 6 form and its absurd power were wonderfully adapted by JC Staff and Touma and Sogiita showed off some amazing combo attacks to prevents the destruction of the city. In particular, Sogiita's "Super Amazing" punch and princess carrying Touma drew 700k viewers in its first 30 days.
7. Golden Kamuy - The Stenka
The most common phrase I hear from Golden Kamuy fans is that the series is underappreciated and, as a Golden Kamuy fan, I'm inclined to agree. This series is so violent, I'm constantly surprised by what it gets away with. I'm hard-pressed to think of another series that has aired in the past five years with the same level of brutality. Basically, I'm saying I'm overjoyed to see Golden Kamuy made the list, even if it's from one of its most tame battles that is simply a no-holds-barred free-for-all where everyone gets their nose broken by a berserk Sugimoto.
Might have been the JoJo's reference (not really) but this battle got 700k views in 30 days and just barely beat out Railgun T by ~1k views.
6. JUJUTSU KAISEN - Gojo vs Sukuna
Another series I'm unsurprised to see on the list but with an unexpected battle. I would have imagined Gojo's battle against Jogo might have drawn more attention, or perhaps more recently, Itadori's battle with Mahito. This clip does make sense after a fashion. It was a breakout moment where MAPPA showed they really meant business adapting JUJUTSU KAISEN and the fight was between two characters that have become fan favorites.
Definitely, a defining moment that pulled in double the seventh placer's views at 1.4 million in its first 30 days! Since JUJUTSU KAISEN is still attracting new fans and already topping popularity lists, I imagine it would have been even higher given a bit more time in 2020. Gojo vs Sukuna has continued its upward climb to almost 3 million views, putting it only a few days away from claiming the Number 4 spot in lifetime views. Not bad for an anime in the year's final quarter!
5. Boruto - Sarada vs Sakura
BORUTO: NARUTO NEXT GENERATIONS has delivered spectacularly animated battles for just about its entire run that prove this anime is no afterthought to the Naruto franchise. Despite a wide selection of quality battles that dropped in 2020, I must admit I knew this one would be at the top. What self-respecting Naruto fan wouldn't be interested in seeing a less-than-friendly mother/daughter slugfest between Sarada and Sakura? Although theoretically a training match to help Sarada develop her Sharingan, the amount of destruction makes it clear that one wrong move and even Sakura's medical Jutsu would have trouble putting either of them back together again.
The Uchiha family battle secured its place with 1.5 million views in its first 30 days. Sarada's family moments, even the ones without fighting, are always winners and Sarada vs Sakura is the third youngest clip on the list so I'm guessing this one is going to withstand the test of time.
4. One Piece - Zoro vs Hitokiri Kamazo
One Piece has been on a tear since the beginning of its much-anticipated Wano Kuni arc. Even after delivering a huge battle between Luffy and Katakuri at the end of Whole Cake, there has been a notable bump in the frequency and quality of standout animation in the long-running series, which is great to see since the Wano arc is a series of back-to-back skirmishes that can be elevated by some explosive visuals.
No moment this year stands out more in my memory than Zoro's battle against Hitokiri Kamazo and it seems the fans agree. Zoro borrowing his enemy's weapon to pull off an amazingly animated Purgatory Onigiri may be one of the coolest sequences in One Piece's almost 1,000-episode long run. This moment also got 1.5 million views in 30 days, narrowing beating Boruto by about 13k views.
3. Black Clover - Everyone vs The Devil
Black Clover has grown as a production to develop a unique visual style for magic-heavy battles and really deliver some hugely impressive battles. It's ramp up hit a peak in 2019 with the battle between Julius and Licht and it's been riding high ever since. The top fight of 2020 is an obvious one, as the climactic moment of the series' insanely escalating arc kicked off by Julius and Licht's battle. It seems like half the cast piled into Hell to take on the unnamed devil and his overpowered word soul magic. To be honest I was surprised the series kept going at all after a moment this climactic (I'm not complaining though).
The final attack of this battle drew 1.6 million views in its first 30 days and now sits proudly in the Number 2 spot for lifetime views on this list at over 5.5 million!
2. The God of High School - Jin vs Jaegal
With its sheer number of lovingly animated battles, The God of High School was a shoo-in for this list and might represent 50 percent or more of its total entries if I hadn't limited it to one entry per series. Jin vs Jaegal is a natural choice, as the climactic battle of the fast-paced fighting series which delivered on the much-anticipated reveal of Jin Mori's charyeok. This one really put the god in the high school, jumping far past One Piece to pull 2.1 million views in its first month.
1. My Hero Academia - Endeavor vs Special Nomu
My Hero Academia had a huge climactic battle to cap off the winter season, so I gotta say I'm surprised to see it's the other one that secured the top spot as the Number 1 battle of 2020. Deku vs Overhaul was a huge moment for the series and definitely sits in the upper half of this list, if not the Number 2 spot — but something about Endeavor fighting a Nomu really pulled in a crowd, even putting the clip on YouTube's trending list. It continues to creep upward at 7.5 million views. One of the most-watched moments of the entire year!
On reflection moments that show a theoretical power ceiling of a series are always impactful, such as Orochimaru's battle with Sarutobi or even My Hero Academia's own battle between All Might and All for One. Endeavor definitely pulled out the guns for this battle to leave an impression before the long wait until the next season ... Or maybe it was just because he said "plus ultra?" Regardless, Endeavor blasted past even the Number 2 spot on this list at 3.7 million views in its first 30 days.
Those were the best battles of 2020 according to you and, consequently, the last of this series of Top 10 lists. When it comes to fights there's a lot more to look forward to in 2021. Boruto, Black Clover, and One Piece have all been building toward their current arcs' big conflicts and each seems primed to pull the trigger early next year. If that weren't enough JUJUTSU KAISEN is about to kick off its school event and MHA is set to make its return.
That does it for 2020. Hope to see you all at the same time next year.
If you feel the fandom has missed a great moment, feel free to share it in the comments below!

---
Peter Fobian is an Associate Producer at Crunchyroll, writer for Anime Academy and Anime in America, and an editor at Anime Feminist. You can follow him on Twitter @PeterFobian.
Do you love writing? Do you love anime? If you have an idea for a features story, pitch it to Crunchyroll Features!