"Cruising the Crunchy-Catalog" flashes back to spring 2016 for a series that crosses moe and military action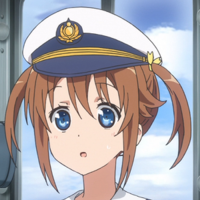 It's a new year with new possibilities on the horizon, so if you're one of those anime fans who has resolved to catch up on some of the series in your queue, then "Cruising the Crunchy-Catalog" is here to help. Our goal is to help fans discover older titles that they're likely to enjoy but that they may have missed the first time around.
This week we're shaping up and shipping out with a tale of trouble on the high seas with a look back at High School Fleet.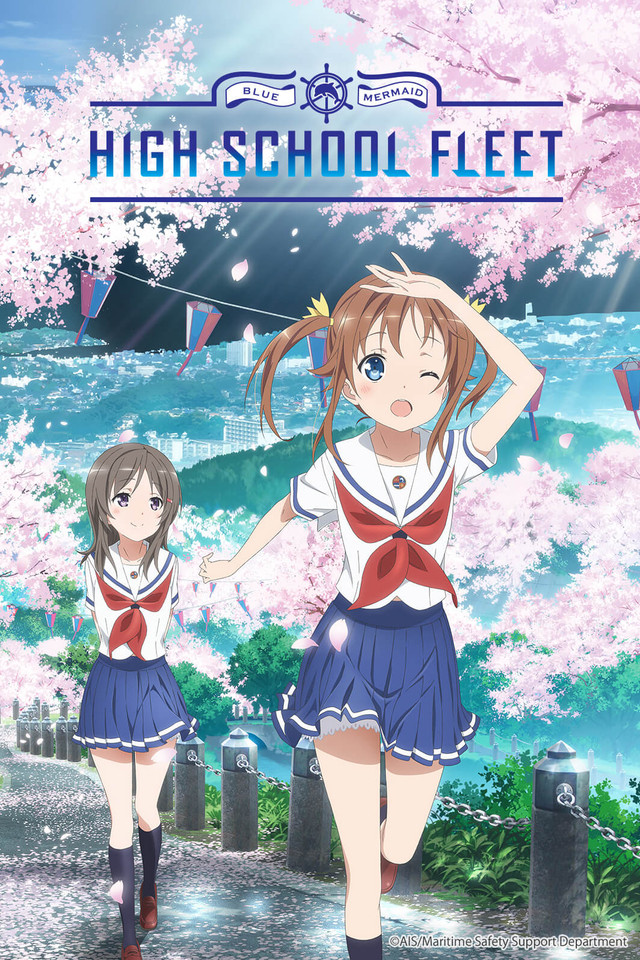 What's High School Fleet?
High School Fleet is an original TV anime from the spring 2016 season. The series is directed by Yuu Nobuta and features animation production by Production IMS. Crunchyroll describes the story of High School Fleet as follows:
Living by the sea, protecting the sea, and journeying across the sea…They're the BLUE MERMAIDS! Because of a shift in tectonic plates around 100 years ago, Japan lost much of its area to submergence. To preserve Japan's territories, Coastal Cities sprung up, one after the other. Eventually, they became Marine Cities, and along with the expansion of sea-lanes to connect them, the need arose for a sizable staff to protect the seas. At the same time, maritime jobs were becoming more popular among women. Hence, the BLUE MERMAIDS had become every female student's dream job.
High School Fleet follows the academic adventures of Akeno Misaki, a high school girl who dreams of becoming a Blue Mermaid, and her best friend Moeka China, who shares similar aspirations. Each girl is assigned to be the class captain of a different ship, with Akeno leading the destroyer-class Harekaze and Meoka assigned to the much larger battleship-class Musashi.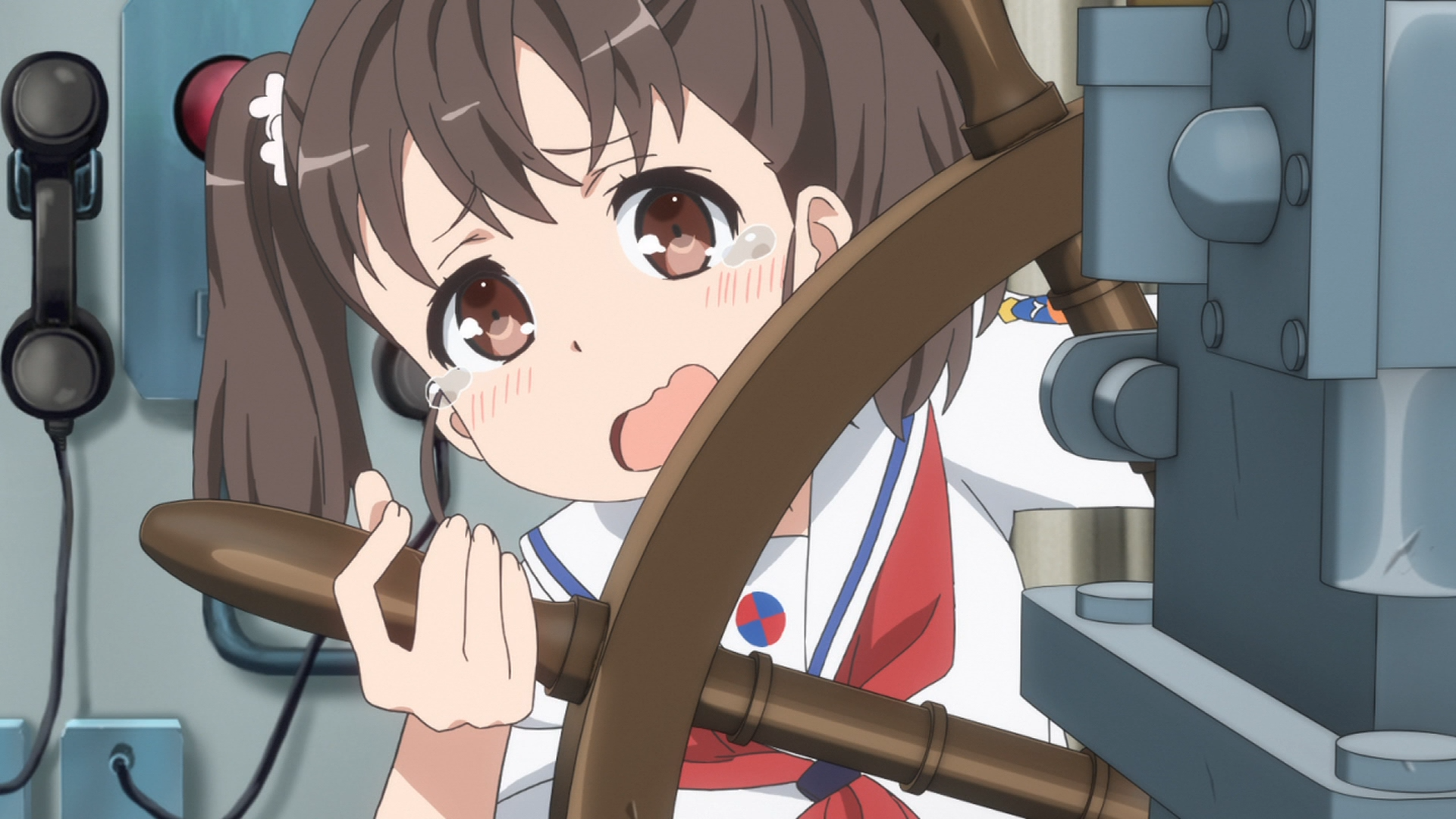 Moe.
As you can probably tell from the character designs, the primary "charm point" of High School Fleet is its commitment to creating a sense of moe (warm and fuzzy feelings evoked by cute characters placed in cute situations). High School Fleet has a large cast of characters, and it's fun to watch them bounce off of one another in various everyday comedy scenarios.
For example, Akeno Misaki is a capable captain in a pinch, but she's overly casual and her informal personality drives her second-in-command, the stern and self-serious Mashiro Munetani, completely bonkers. Every crew-member has a defining trait or eccentricity, and the gap between their duties aboard the ship and their colorful personalities leads to all sorts of humorous situations.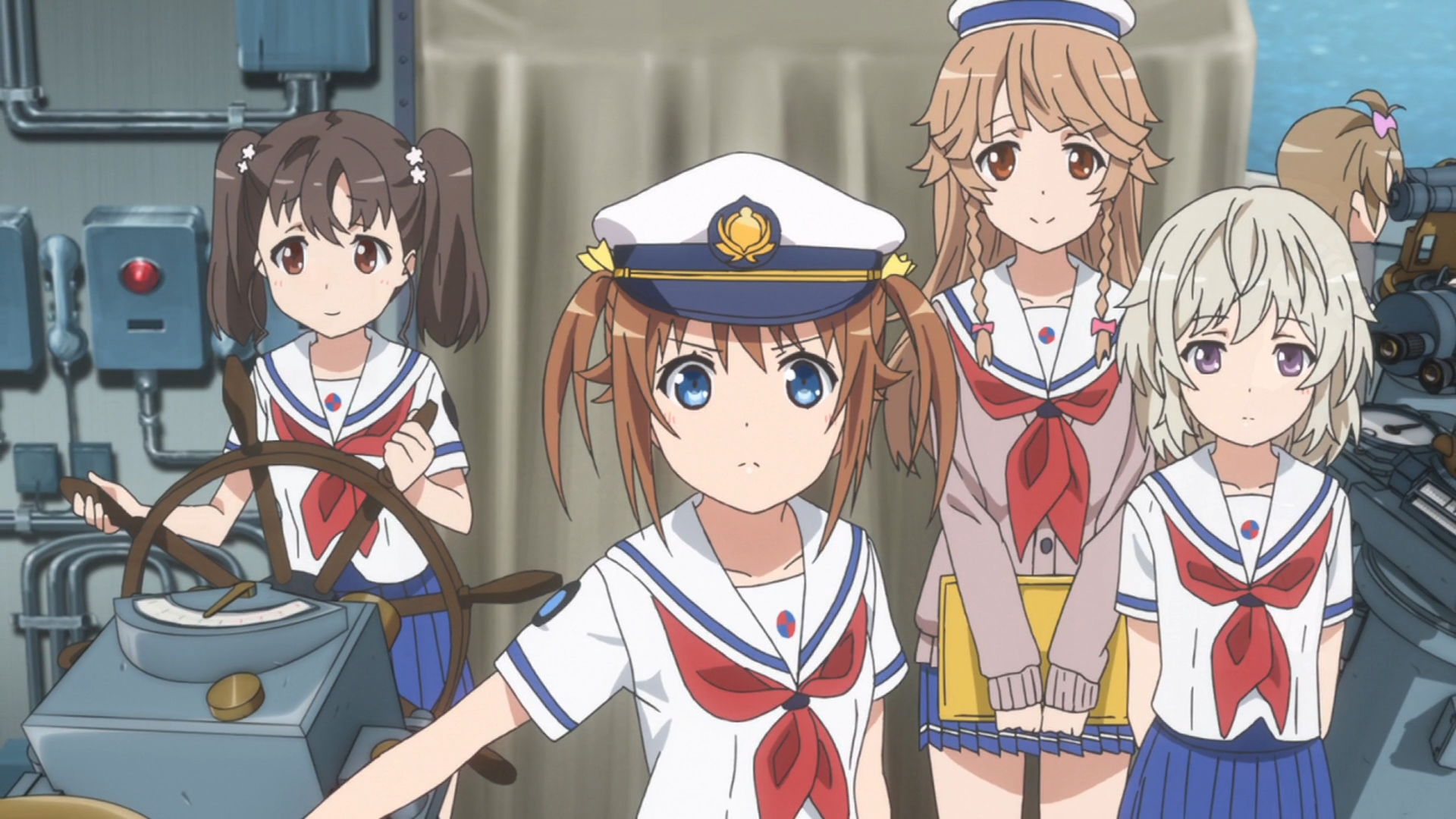 Military Action?
Similar to GIRLS und PANZER, High School Fleet is a show that likes to eat its cake and have it, too. The series loves to revel in the technology and trappings of the maritime military, but it doesn't really want to tell a story about warfare or to comment upon Japan's actual military history.
To avoid these subjects, High School Fleet imagines an alternate history in which shortly after World War I the nation of Japan, well, sank. It's a Waterworld-style scenario where mobile fleets and floating cities encompass the majority of the Japanese infrastructure and economy.
In this alternate history, the primary role of war-ships is to conduct maritime rescue operations, and high school girls train on these ships to become stewards of the sea rather than soldiers. This allows High School Fleet to revel in heavy military hardware (such as cannons, torpedoes, rockets, etc.) while decoupling these tools from their original, destructive purposes.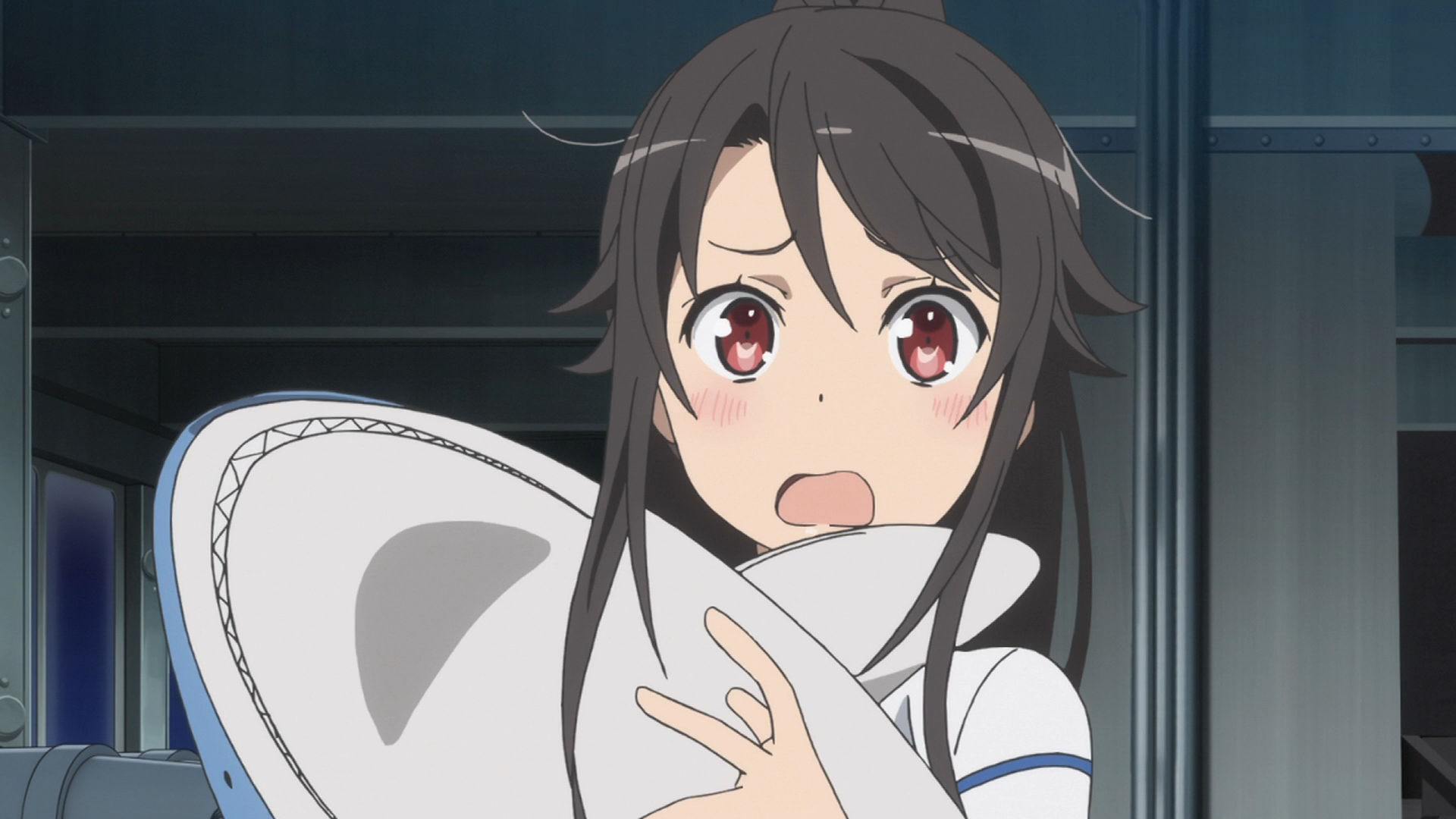 High Seas Adventure.
It'd be a simple task to create a "cute girls doing cute things" everyday comedy or drama scenario set aboard a naval vessel, and while High School Fleet does have some elements of that, the main storyline is actually a tightly paced naval adventure that kicks off when Akeno and her classmates on the Harekaze are wrongly accused of mutiny at the conclusion of the first episode.
From that starting point, the narrative escalates as the crew of the Harekaze find themselves out-numbered and out-gunned at every step while unraveling a mystery of conspiracy and contagion like nothing the Blue Mermaids have previously seen. It's a thrilling storyline that belies the show's moe aesthetics, with just the right balance of danger and suspense to keep viewers coming back for more.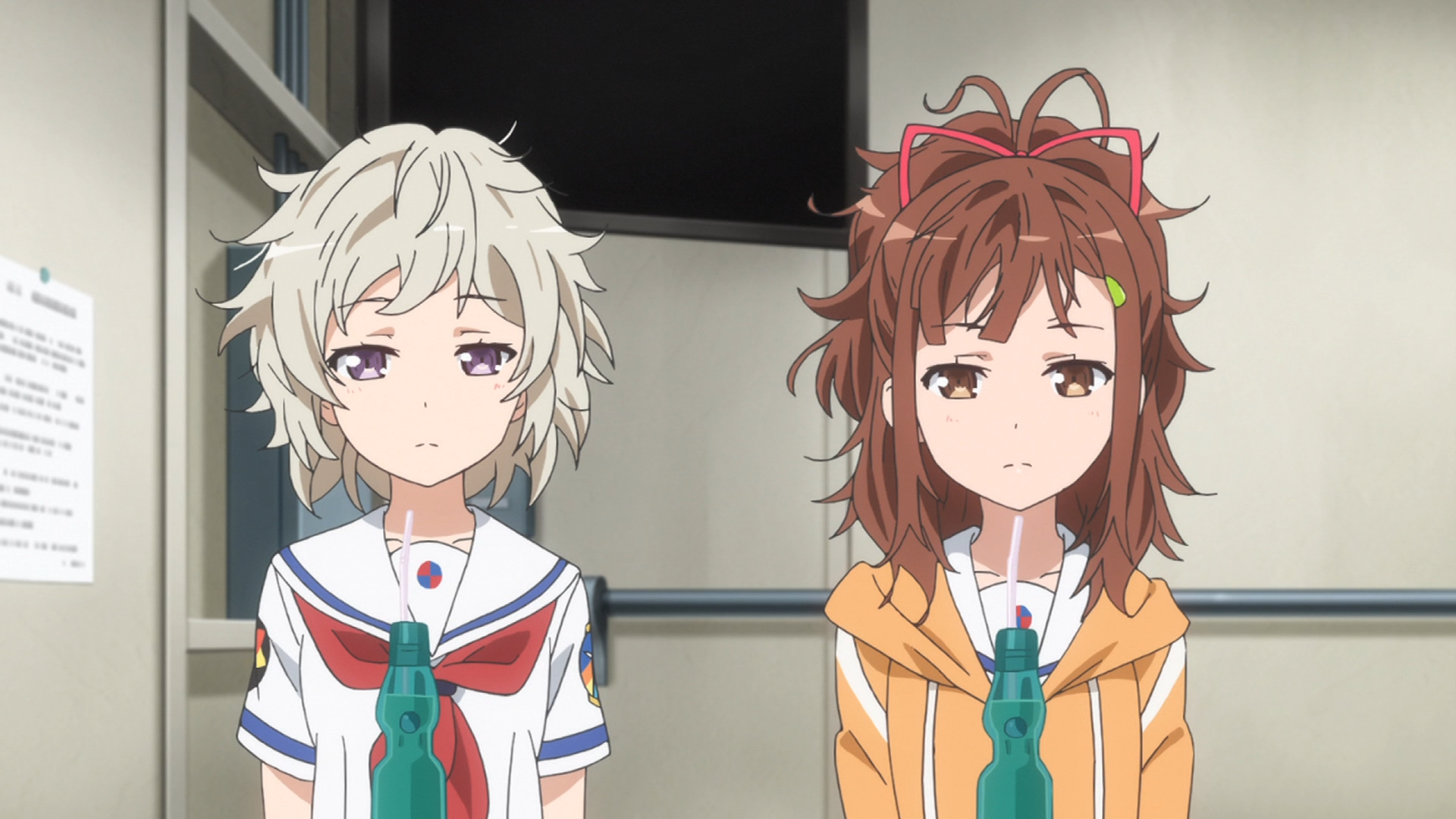 All Aboard!
Crunchyroll currently streams High School Fleet in 66 territories worldwide, and the series is available in the original Japanese language with subtitles in English, Latin American Spanish, and Portuguese. At the time of this writing, there is currently no U.S. home video release for High School Fleet or its 2020 sequel film, so what you stream is what you get.
While the moe tropes and occasional bouts of fanservice may not appeal to all viewers, if you're willing to stick with the show, you'll soon discover that beneath the cute trappings there's a compelling story of intrigue and adventure on the high seas in High School Fleet. If that sounds like your sort of show, and if the series is available in your area, then please consider giving High School Fleet a try.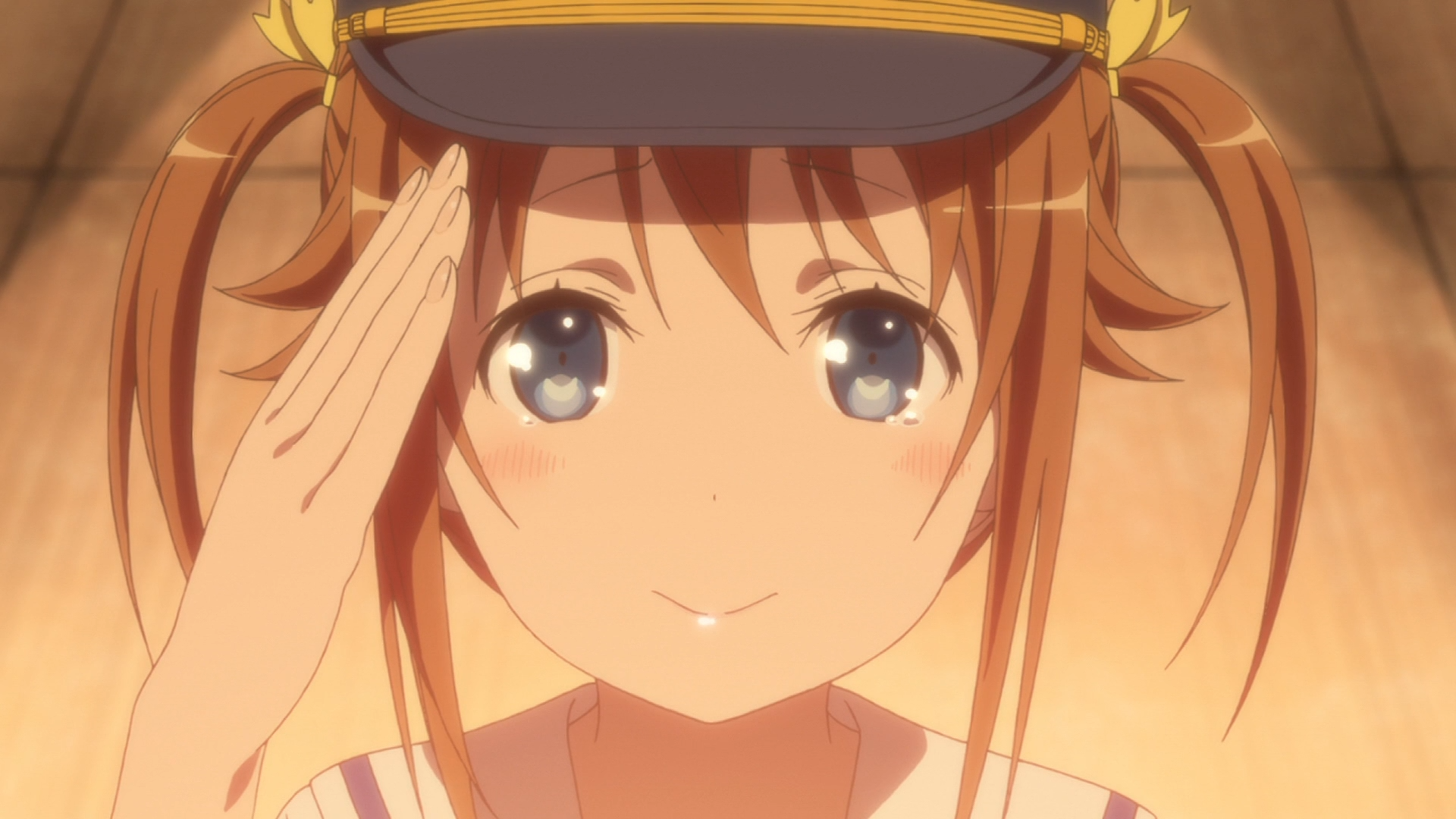 Thanks for joining us for this week's installment of "Cruising the Crunchy-Catalog". Be sure to tune in next time when we check out a tale of supernatural adventure and high school romance when we chronicle the 2013 Kyoto Animation offering known as Beyond the Boundary.
Is there a series in Crunchyroll's catalog that you think needs some more love and attention? Please send in your suggestions via email to [email protected] or post a Tweet to @gooberzilla. Your pick could inspire the next installment of "Cruising the Crunchy-Catalog!"

---
Paul Chapman is the host of The Greatest Movie EVER! Podcast and GME! Anime Fun Time.

Do you love writing? Do you love anime? If you have an idea for a features story, pitch it to Crunchyroll Features!