Yuuki discusses the 3D animation, comedy, and more in this interview summary from Web Newtype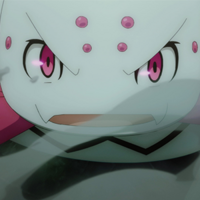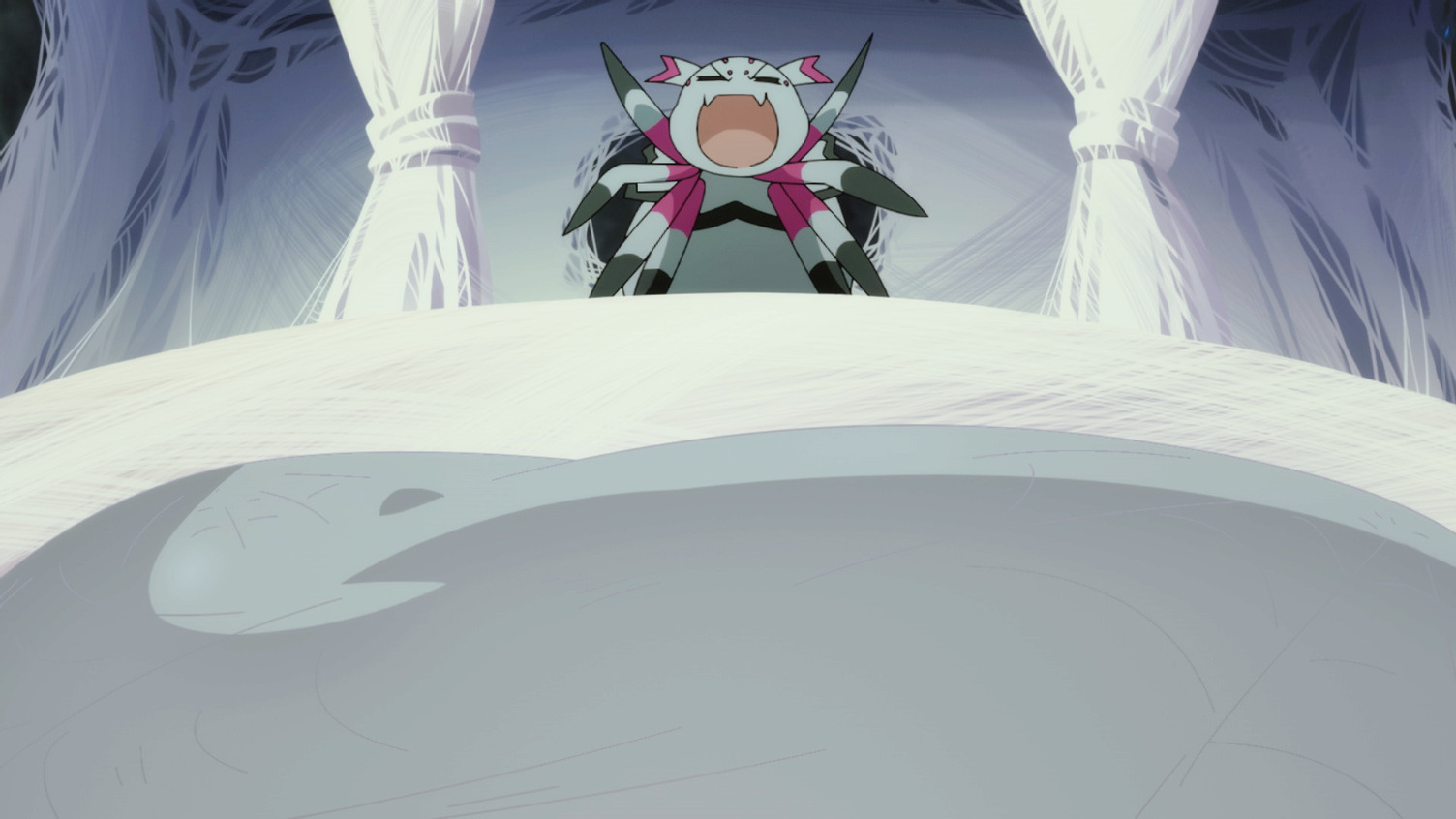 We're all enjoying the wonderful antics of the reincarnated Kumoko in Crunchyroll Original anime series So I'm a Spider, So What?, but no one is enjoying it as much as the spider's voice actor Aoi Yuki. Yuki is working incredibly hard to bring Kumoko to life, even posting on Twitter that "[The first episode] was really difficult to work on."
Even so, she is more energetic than ever about seeing the anime fully finished, and spoke to Web Newtype just as the first episode aired. Yuki discussed the 3DCG monsters, her love for the protagonist, and who her favorite character is from Kumoko's separate reincarnated classmates.
Read on for a summary of the interview conducted by Daisuke Iwakura for Web Newtype.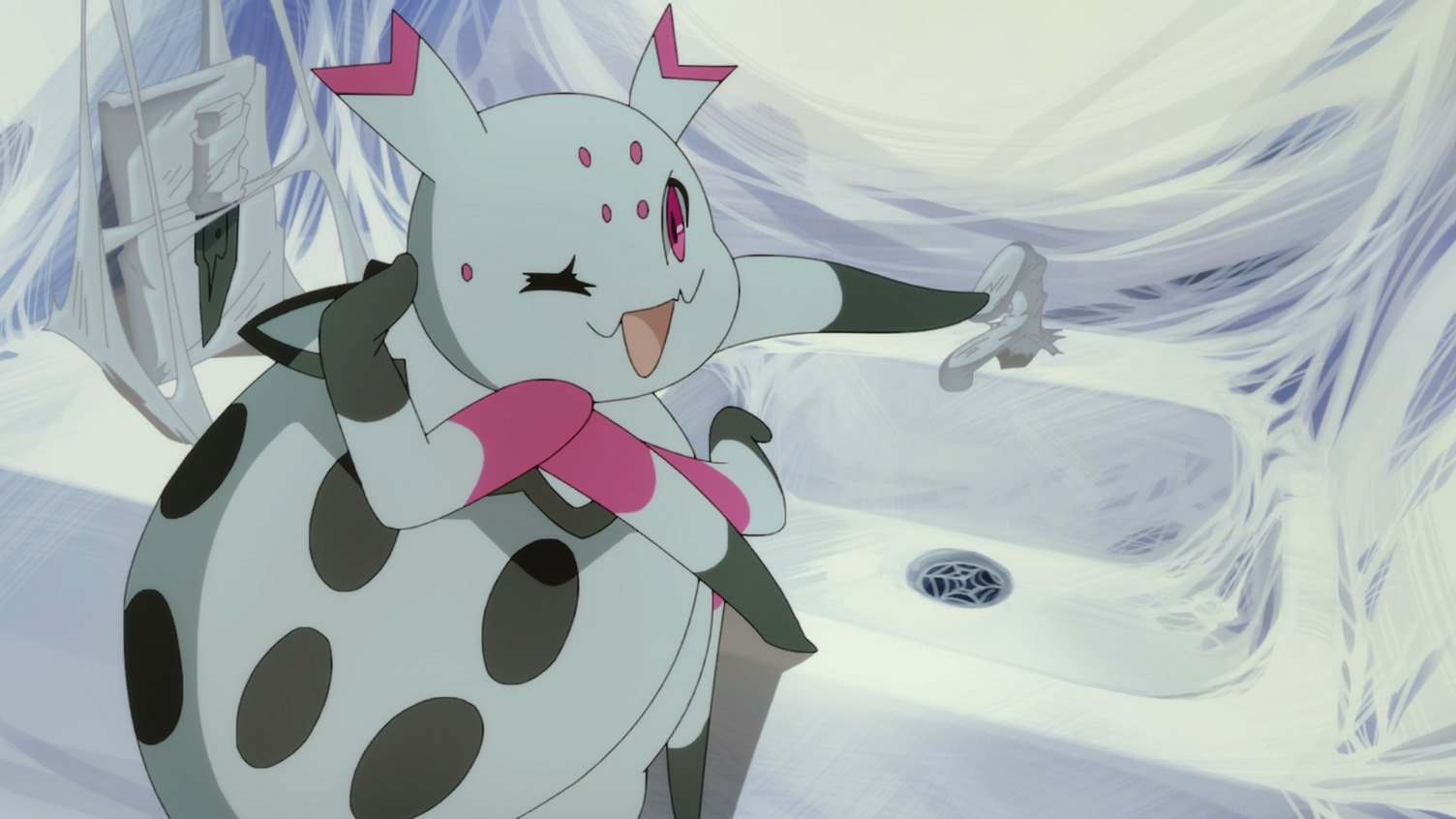 The interview starts off with a discussion on the airing of the first episode and Aoi Yuki's reaction to it. Yuki, who had only seen a pre-production version of the episode while recording her lines, was surprised by the number of spiders in the picture, and found them "cute."
The monsters and Kumoko are animated in 3D, which fascinated Yuki, who said "the movements of the monsters and Kumoko's feeding scenes are fantastically relentless. I'm a sucker for 'non-human' forms, so it makes me happy when I see [3DCG models] being used to their full potential."
That being said, Yuki found it hard in the wider shots to even see Kumoko while recording her lines due to all the spiders on screen, even at one point asking which one was her, which she found funny.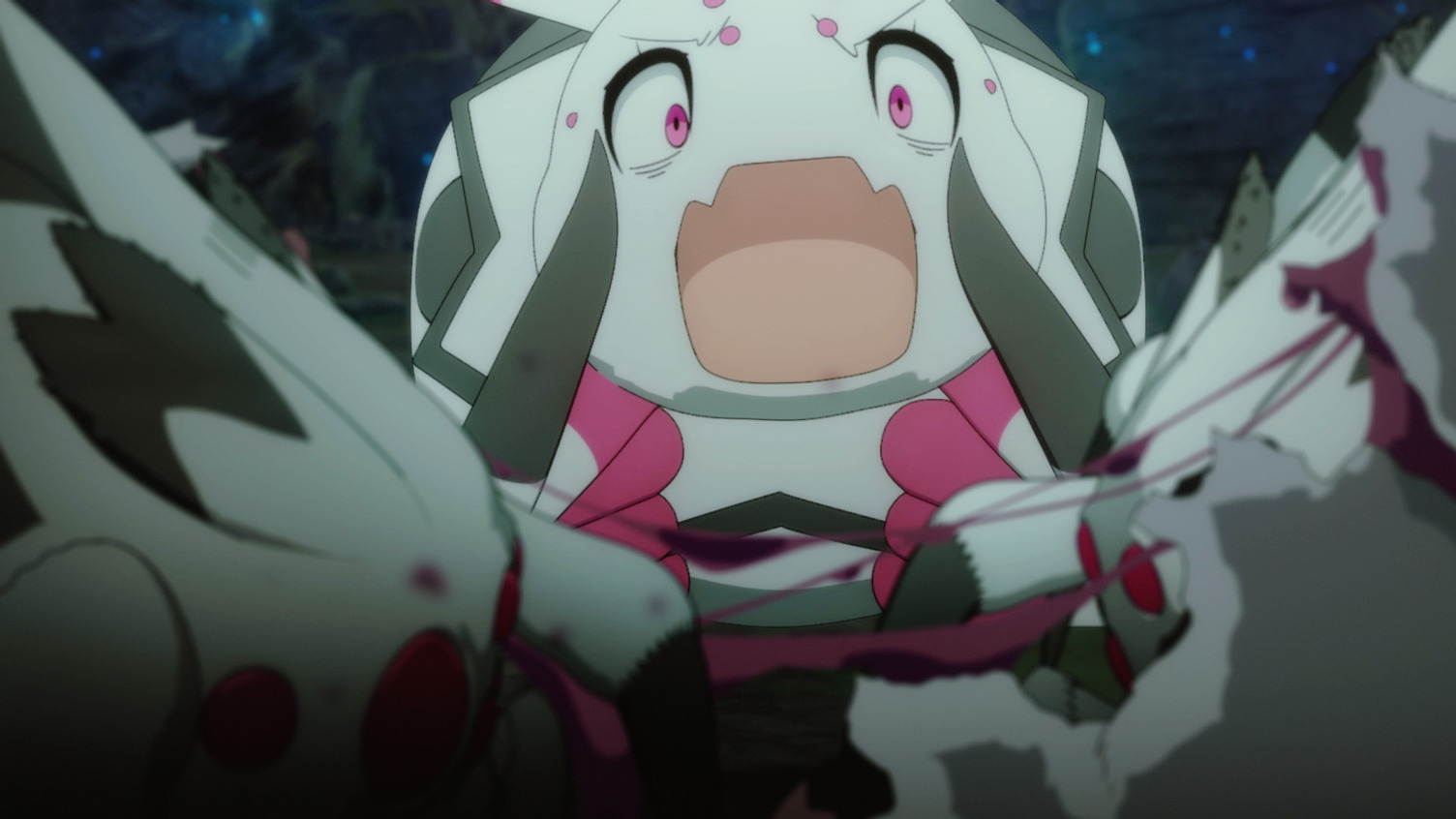 Yuki absolutely adores Kumoko. When first seeing the episode, she was surprised by the human-like mannerisms displayed by Kumoko – especially Kumoko sitting like a human – even though she was a spider, finding the movements to be cute.
At first, Yuki was worried that she'd be scared of her character because of the whole spider aspect. But as the episode progressed, Yuki was ecstatic that she found Kumoko and her body shape to be getting cuter and cuter, calling out Kumoko's dots as something cute!
Yuki commented on the amount of dialogue spoken by Kumoko in the first few episodes, saying "being new to the world, Kumoko is often at the mercy of her surroundings, so she's constantly thinking to sort out her situation. That's why there was so much dialogue." This made her feel "like [she] was speaking to the wall all by myself." Though she was doing her best to "make [Kumoko sound] as interesting as possible."
After watching the first episode of the series, Yuki understood that "there were many aspects that were aided by what was shown on screen," and thanked the wonderful staff who worked hard on the show. 

"There's a scene where Kumoko uses her 'appraisal' skill on a wall and then the word 'wall' just kept appearing!" Yuki said. "I feel that it's important to express gags in a visually comedic way, so I really appreciate it when funny aspects are also shown visually."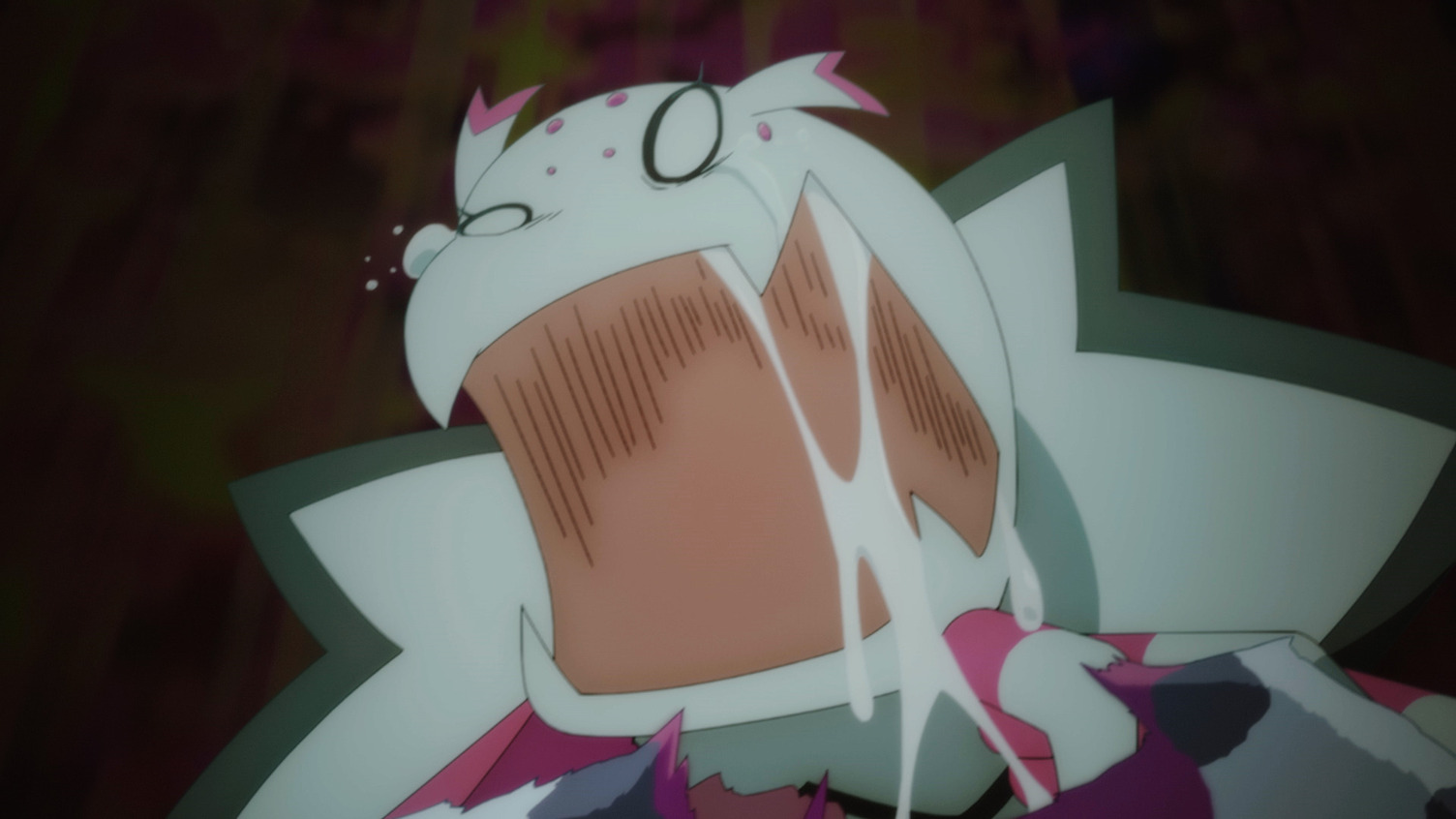 When Yuki auditioned for the role of Kumoko, she played her more like a somber type character and explained that her original Kumoko was "more of a modern nuance of 'yes, yes, I'll do it'" type of character.
The director (Shin Itagaki), on the other hand, wanted Kumoko to be more positive because, in Yuki's words, "Kumoko's strength is that she overcomes the situation with her positivity, and that's just how she is" even if "a normal person that harsh environment might get discouraged." Because of this, Yuki feels voicing Kumoko brings out an "addicting" amount of positivity inside of the voice actor, wanting her to voice the spider more and more.
Yuki even suggests others do their own rendition of Kumoko so they can join in on the excitement of her personality. "Whenever you're having a bad day or a hard time, imitating Kumoko will surely make you feel happy!"
Kumoko isn't the only one that was reincarnated to this other world; so was the rest of her classmates. Iwakura asks Yuki who her favorite other character is, and without hesitation, she replied "Fei-chan," the dragon in the other group of students. Yuki went on to explain that she's "always liked the shape of dragons, and the balance of Fei-chan's "badass" coloring and chubby silhouette is adorable. It's totally my own otaku taste (haha)."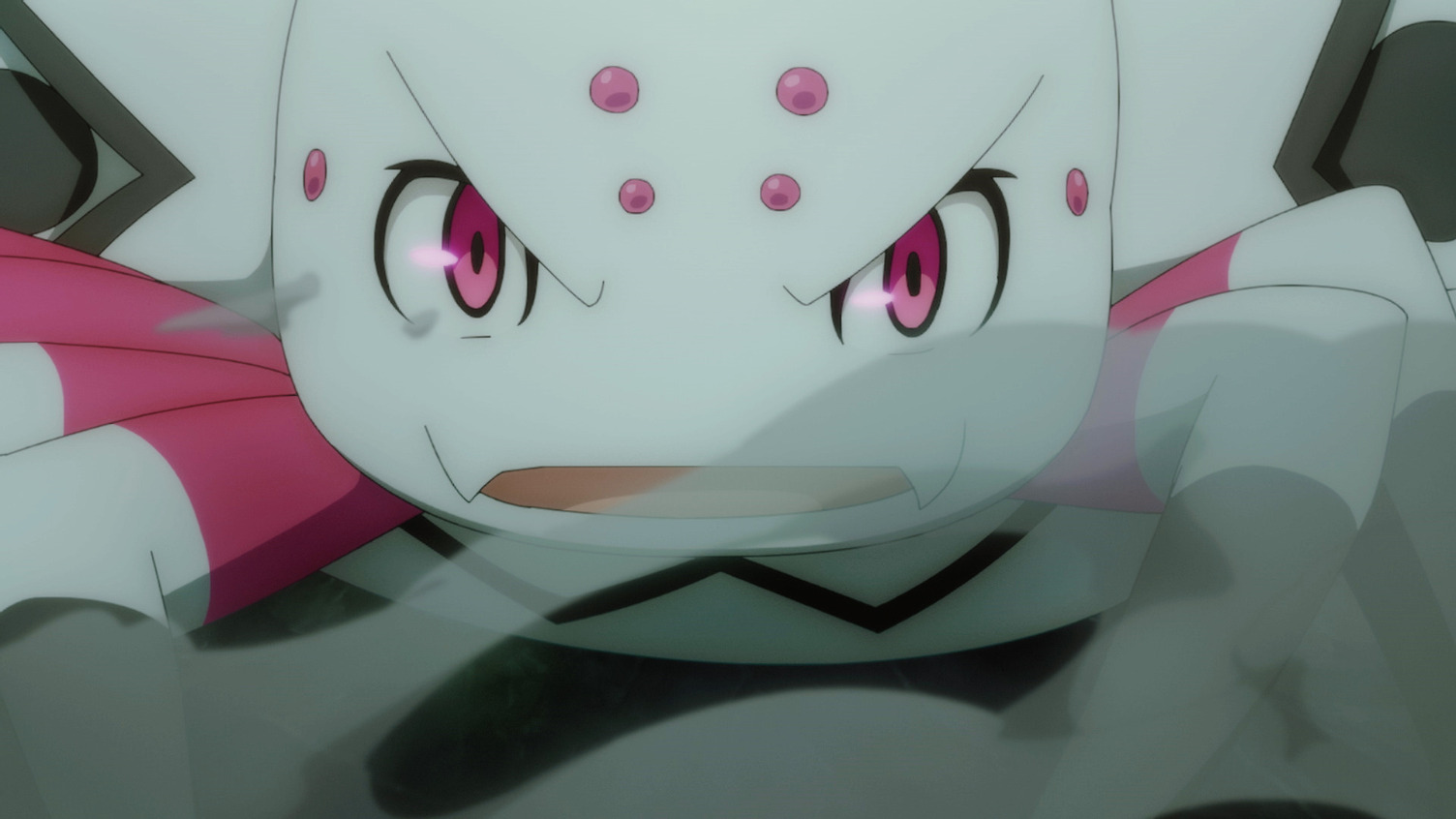 What have you thought of Aoi Yuki as Kumoko so far in So I'm a Spider, So What? Has her positivity run off on you as well?
So I'm a Spider, So What? streams every Friday right here on Crunchyroll!
Source: Web Newtype

----
Daryl Harding is a Japan Correspondent for Crunchyroll News. He also runs a YouTube channel about Japan stuff called TheDoctorDazza, tweets at @DoctorDazza, and posts photos of his travels on Instagram.