Which of your favorite anime characters' voices can you hear in Princess Connect?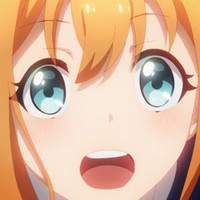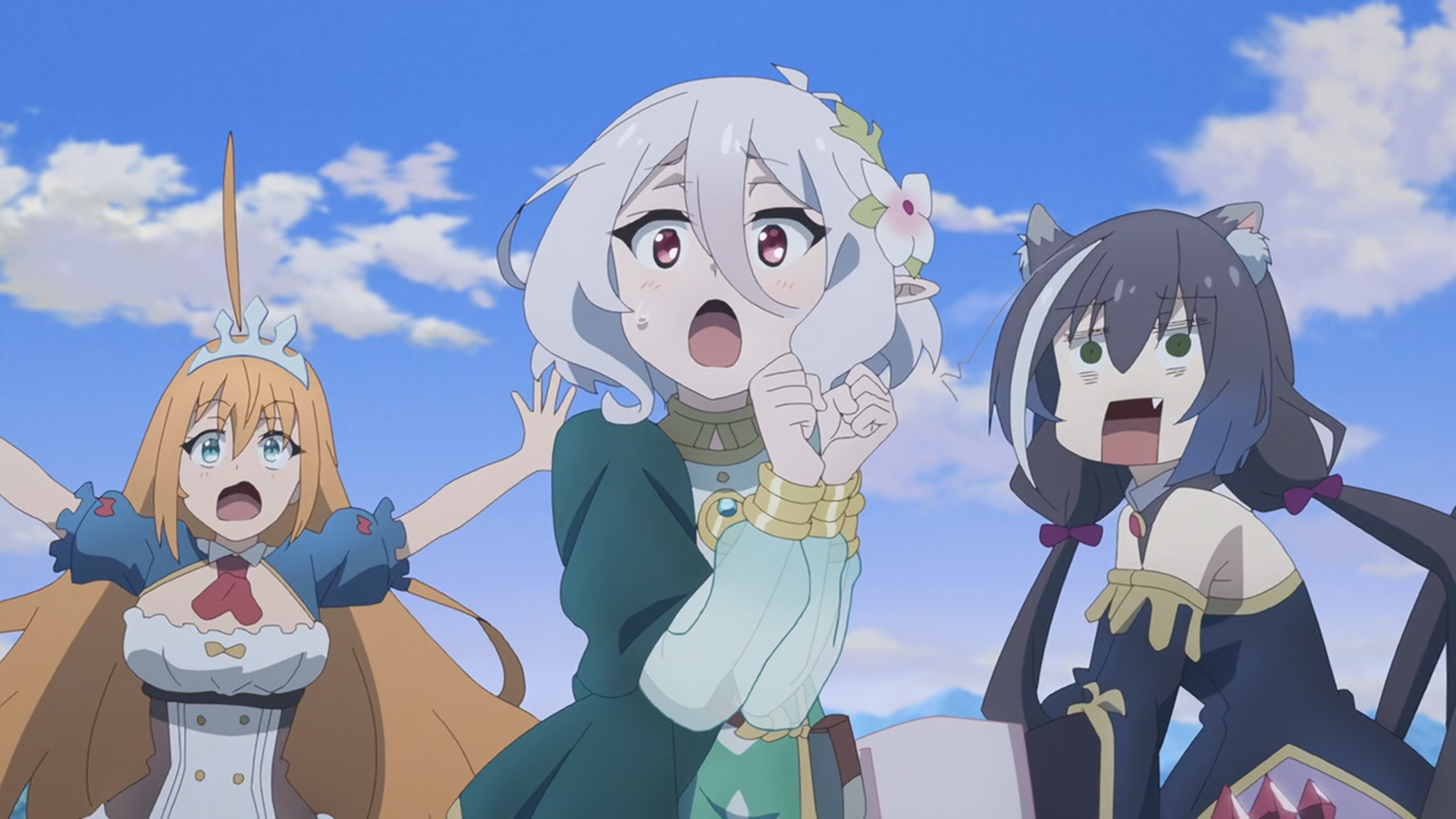 Going into Princess Connect! Re:Dive, I knew little about it other than the fact that it was an adaptation of a mobile game. That didn't bode well; my experiences with video game adaptations have been less than positive.
Imagine my surprise, then, when it turned out to be hilarious. When a pair of ridiculous-looking wolves started dragging off our protagonist, I completely lost it. I found myself constantly laughing at the KONOSUBA-esque humor — it was only much later that I'd learn that Princess Connect and KONOSUBA shared the same director. It was also well-animated and delivered some impressive-looking action scenes and spell effects.
At the end of the day, however, this is a comedy anime through and through. And comedy anime live and die on the basis of their voice acting. Unsurprising, then, that Princess Connect features an all-star voice cast, with the actors from the mobile game reprising their roles in the anime. Let's take a look at some of the talented voice actors that bring the characters of Princess Connect, both the game and the anime, to life.

Pecorine (M·A·O)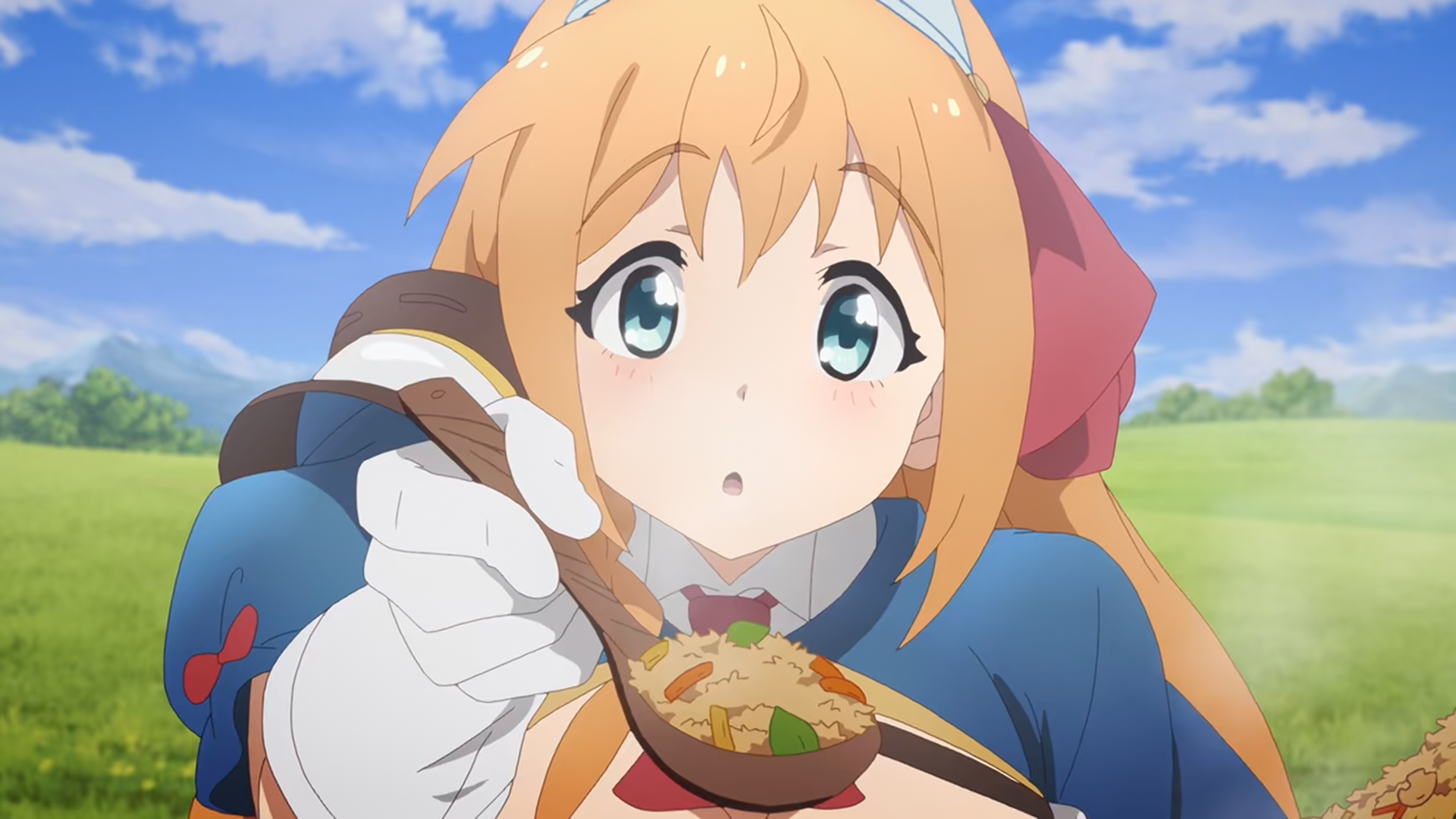 Mao Ichimichi, also known as M·A·O, is probably better known for her non-anime roles — she started off her career in tokusatsu (live-action often with heavy special effects), most notably playing Luka Millfy in Kaizoku Sentai Gokaiger. She later ventured into anime voice acting. She voices the cheerful and energetic (and perpetually hungry) Pecorine in Princess Connect. She has also voiced Iris in Fire Force, Luluco in Space Patrol Luluco, Hondomachi in ID:Invaded, Vorona in Durarara, Bela in Bem, and Remi Ayasaki in the currently-airing Horimiya.

Kokkoro (Miku Ito)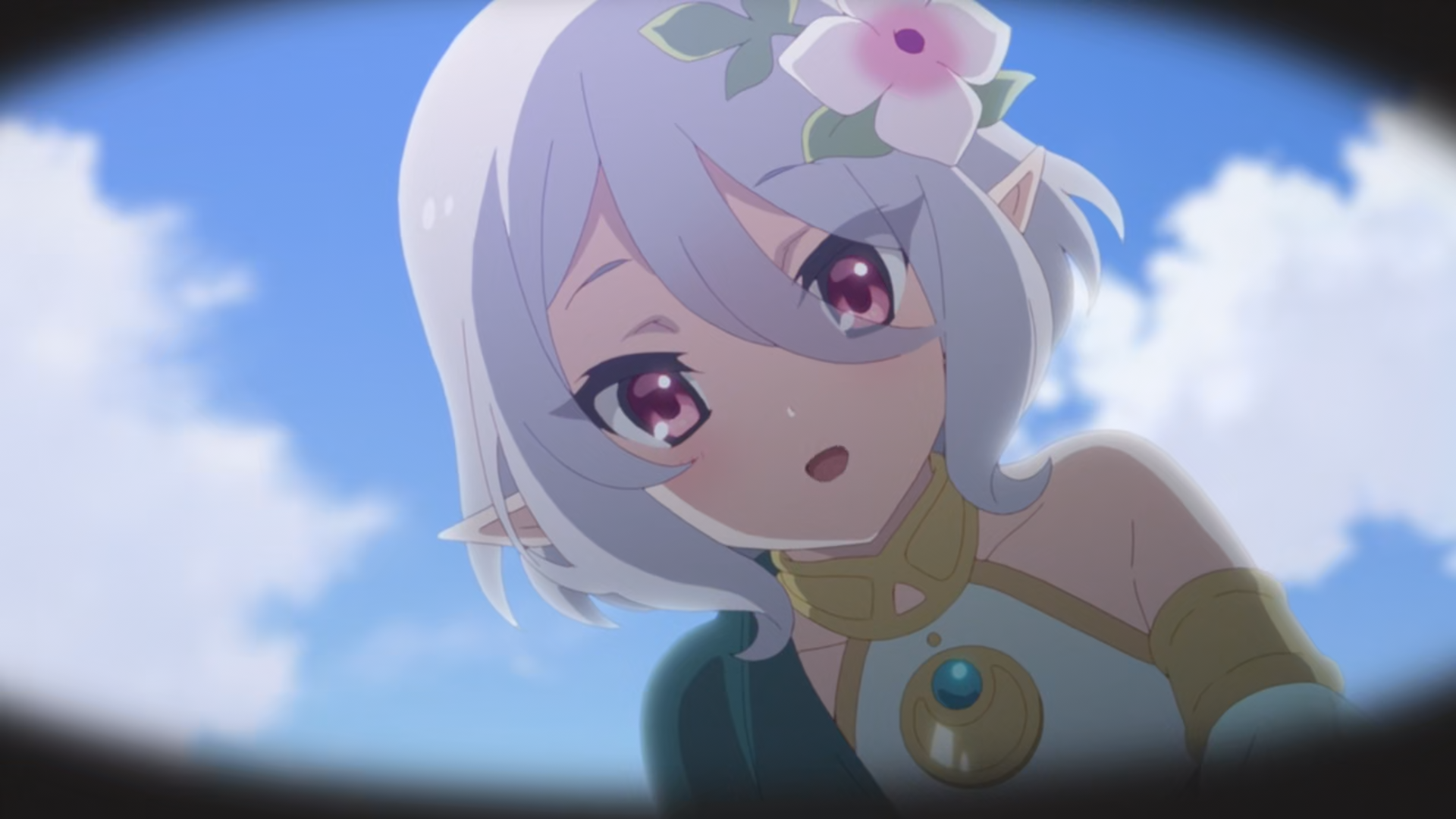 This isn't the first time Miku Ito has played a character named Kokoro, having played the character of the same name in the BanG Dream! franchise. Her most well-known role is probably that of her own namesake: Miku from The Quintessential Quintuplets. Her other roles include Shimamura from Adachi and Shimamura, Ann Akagi from Action Heroine Cheer Fruits (in which she starred alongside fellow Princess Connect actor M·A·O), and Nana Mifune in Gleipnir.

Karyl (Rika Tachibana)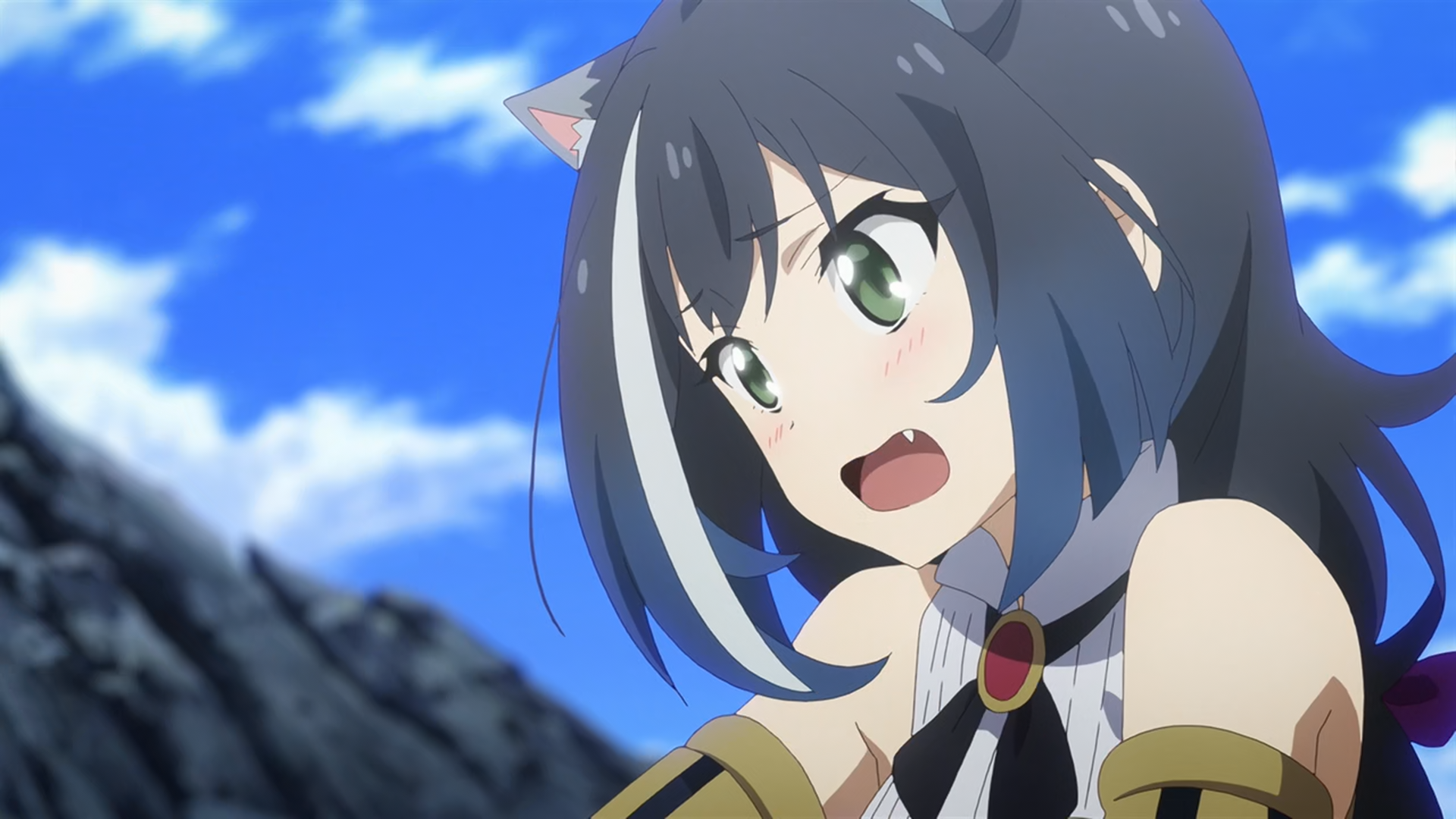 Rika Tachibana has an extensive voice acting career in video games, featuring in such titles as Granblue Fantasy, Magia Record, The Idolmaster Cinderella Girls, Street Fighter V, and of course Princess Connect, where she plays Karyl. Tachibana's anime voice acting roles include Sae Kobayakawa from The Idolmaster Cinderella Girls, Reiko from Shomin Sample, Naruse from The Island of Giant Insects — in which she starred alongside ... you guessed it ... M·A·O — and African Wild Dog from Kemono Friends.

Yuuki (Atsushi Abe)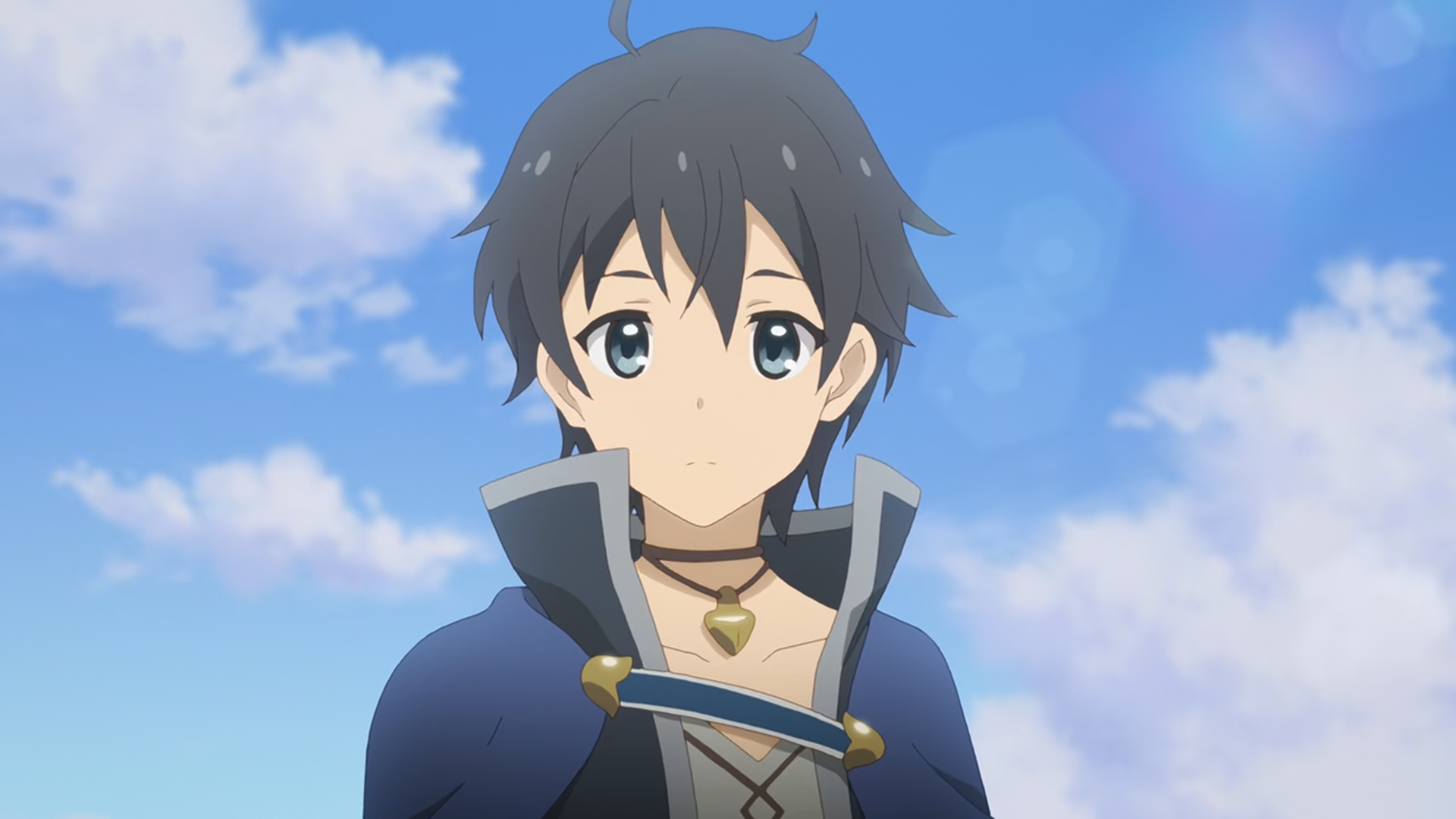 Our main protagonist Yuuki may not say much, but Atsushi Abe manages to make whatever little he says absolutely hilarious. Abe garnered widespread recognition for his role as Touma Kamijou in A Certain Magical Index and its spinoffs. His other roles include Moritaka Mashiro in Bakuman, Koichi Sakakibara in Another, Takashi in B Gata H Kei, Akiyuki in Xam'd: Lost Memories, Soya in Planet With, Inojin Yamanaka in Boruto, and Sougo in IDOLISH7.

Kaiser Insight (Shouta Aoi)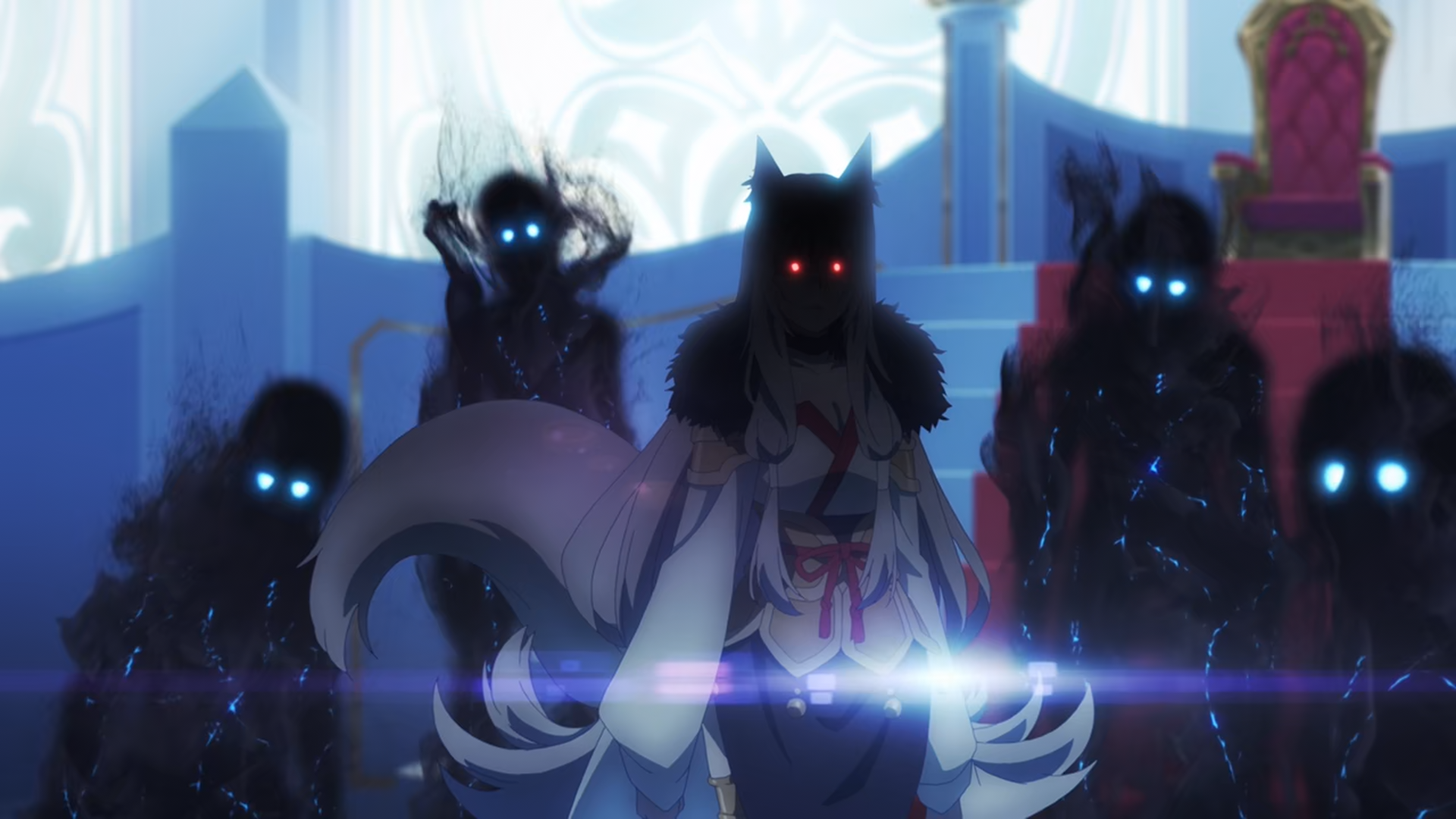 It is not uncommon for female voice actors to voice male roles, especially younger characters. But male voice actors voicing female roles? Extremely rare. Shouta Aoi's unique, "angelic" voice allows him to do so, with him voicing main Princess Connect villain Kaiser Insight. Aoi is better known as a singer, but he made his voice acting breakthrough as Ai Mikaze in Uta no Prince-sama. Since then, he has voiced Hideaki Tojo in Ace of the Diamond, Licht in The Royal Tutor, and will voice Subaru in the upcoming adaptation of Tokyo Babylon.
Maho (Maaya Uchida)
Maho is considered by the other Princess Connect characters to be slightly delusional, so of course she is voiced by Maaya Uchida, best-known as the voice of out-of-touch characters like Rikka from Love, Chunibyo, and Other Delusions and Ranko Kanzaki from The Idolmaster Cinderella Girls. Her non-delusional roles include Yoshioka from Blue Spring Ride, Norman from The Promised Neverland, Yuki Yoshino from Food Wars, and Catarina Claes from My Next Life as a Villainess: All Routes Lead to Doom.
Miyako (Sora Amamiya)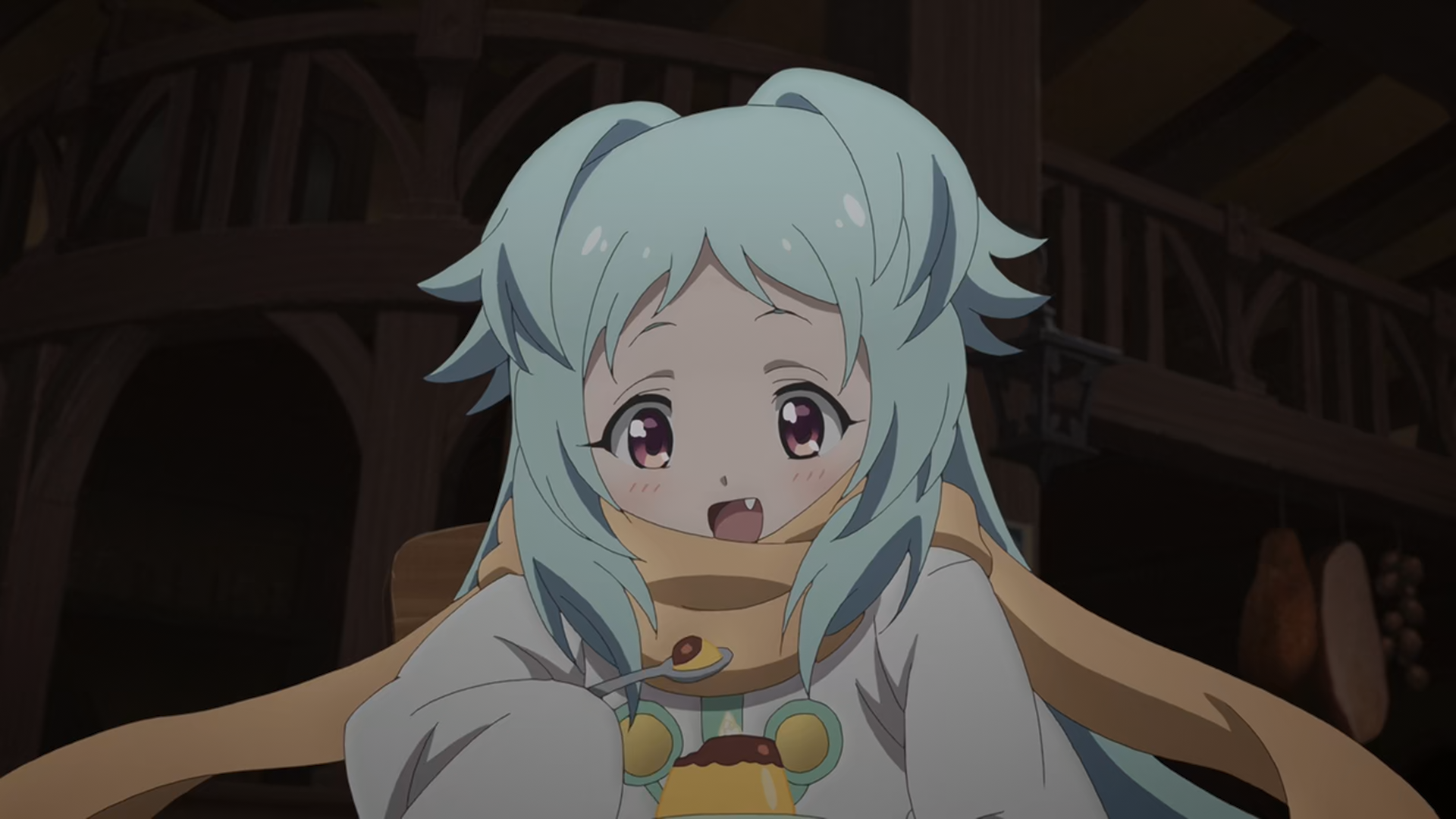 I mentioned earlier how Princess Connect feels incredibly KONOSUBA-esque, both in its setting and its sense of humor. Makes perfect sense, then, for it to feature the voice of Sora Amamiya, known for voicing "useless" goddess Aqua from KONOSUBA. Amamiya's other notable roles include Elizabeth from The Seven Deadly Sins, Touka from Tokyo Ghoul, Akame from Akame ga Kill, Kaori from One Week Friends, Isla from Plastic Memories, and Asseylum from Aldnoah.Zero.
Hiyori (Nao Toyama)
Nao Toyama played her first major role as Kanon Nakagawa in The World God Only Knows, which kickstarted her music career. Many people also know her as Yui Yuigahama in My Teen Romantic Comedy SNAFU, or Chitoge Kirisaki in Nisekoi. However, the role for which I personally recognise her the most is as the quiet Rin Shima in Laid-Back Camp. Other major roles include Karen in KINMOZA!, Ruka in Rent-a-Girlfriend, and Nozomi in Sound! Euphonium.
Suzume (Aoi Yuki)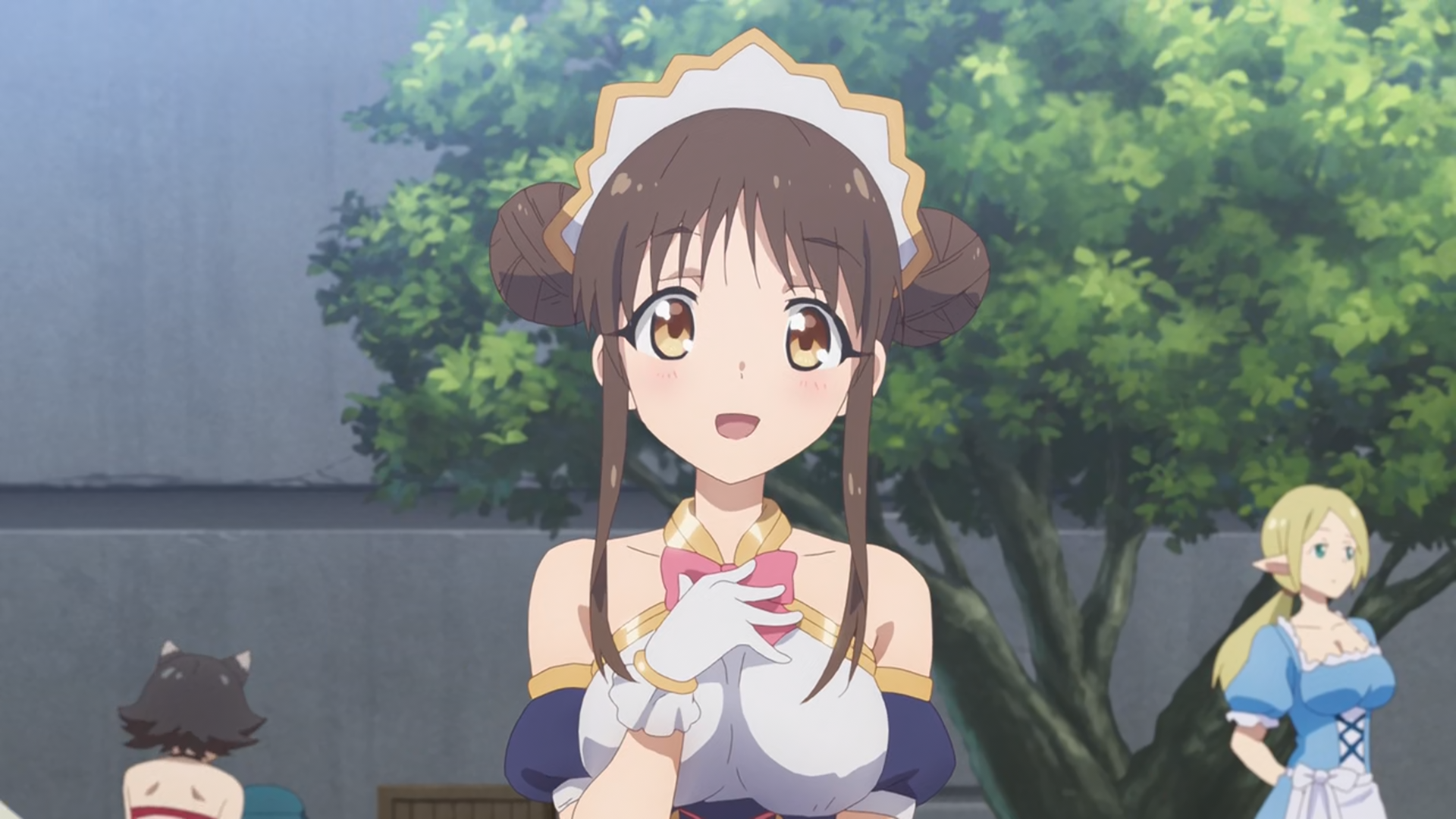 Aoi Yuki has been earning plaudits this season for her energetic portrayal of the titular spider in So I'm a Spider, So What? Yuki has had many significant voice roles over the years, including Madoka from Puella Magi Madoka Magica, Tanya in Saga of Tanya the Evil, Froppy in My Hero Academia, Tamaki in Fire Force, Diane in The Seven Deadly Sins, and Mami in Rent-a-Girlfriend.

Rei (Saori Hayami)
Saori Hayami is one of the most in-demand voice actors of recent times. She is known for portraying Yukino Yukinoshita in My Teen Romantic Comedy SNAFU, and received considerable praise for her performance as Shoko Nishimiya in A Silent Voice. Her other notable roles include Shirayuki in Snow White with the Red Hair, Shinobu in Demon Slayer, Tsuruko in AnoHana: The Flower We Saw That Day, Yumeko Jabami in Kakegurui, and Himawari in Boruto.
Jun (Ayako Kawasumi)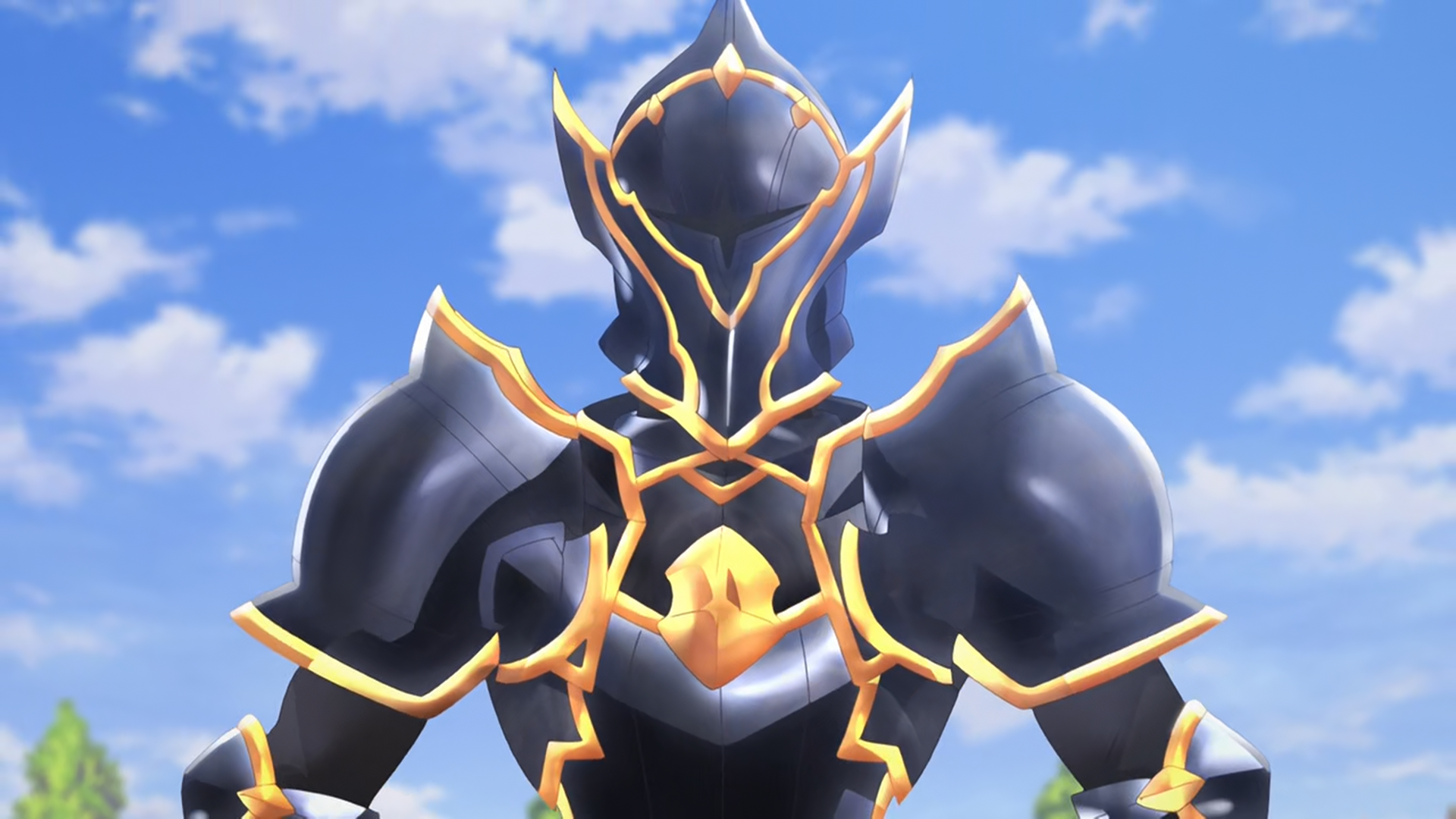 Jun is a classic knight in metal armor. And who better to voice a knight than Ayako Kawasumi, best known as the voice of Saber in various installments of the Fate franchise. Kawasumi is also a talented pianist, which explains her role as Nodame in Nodame Cantabile. Some of her other major roles include Fuu in Samurai Champloo, Erina Pendleton in JoJo's Bizarre Adventure, Alice in Pandora Hearts, Melfina in Outlaw Star, Natsuki in Initial D, and Lafiel in Crest of the Stars.

Io (Shizuka Ito)
Shizuka Ito won a "Best Actress in Supporting Roles" award at the 10th Seiyuu Awards for her performances as Meiko Shiraki in Prison School and Sailor Venus in Sailor Moon Crystal. Some of her other major performances are as Himawari in xxxHolic, Ran in Texhnolyze, Kaori Kanzaki in A Certain Magical Index, Boota and Darry in Gurren Lagann, Yayoi in Psycho-Pass, Rei Hasekura in Maria Watches Over Us, and Hinagiku in Hayate the Combat Butler.

Yui (Risa Taneda)
Risa Taneda is undoubtedly best known for her roles as Erina Nakiri in Food Wars and Kaori Miyazono in Your Lie in April. But to me, she will always be Saki from Shin Sekai Yori, where she delivered an excellent performance spanning many ages, and performed the first ending song too. Taneda's other significant roles include Rize in Is the Order a Rabbit?, Mirai in Beyond the Boundary, Yukina in Strike the Blood, Ai Mizuno in Zombie Land Saga, Xenovia in High School DxD, and Yukari in YUYUSHIKI.

Labyrista (Miyuki Sawashiro)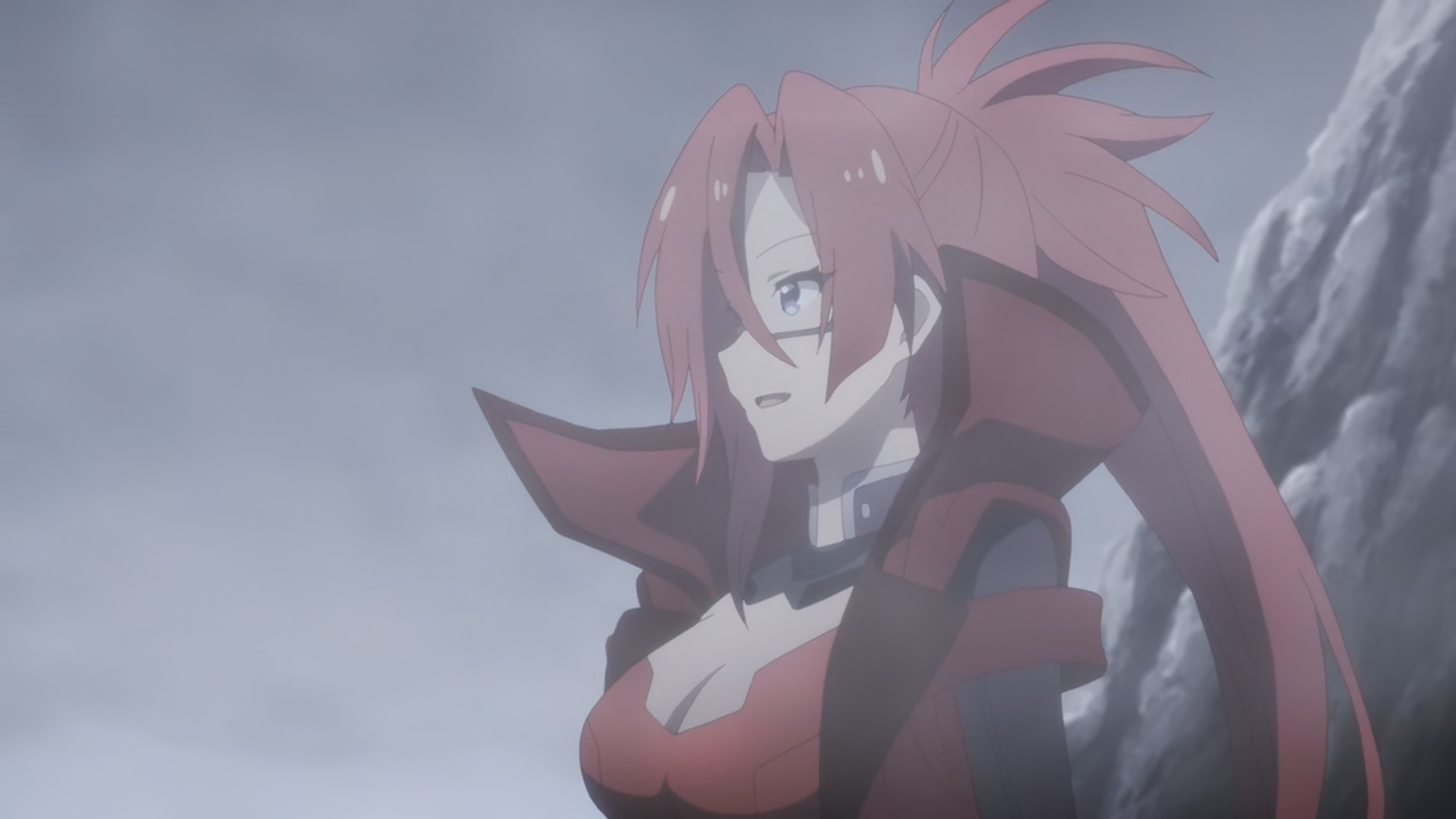 Miyuki Sawashiro is one of the most prolific voice actors of all time. She first came to prominence as the voice of Puchiko in Di Gi Charat; she famously reprised the role in the English dub of Leave it to Piyoko, becoming the first anime voice actor to voice the same character in both sub and dub. A few of Sawashiro's other major roles include Kurapika in Hunter x Hunter, Celty Sturluson in Durarara, Bishamon in Noragami, Fujiko Mine in recent installments of Lupin the Third, and Kanbaru in the Monogatari series.

Aoi (Kana Hanazawa)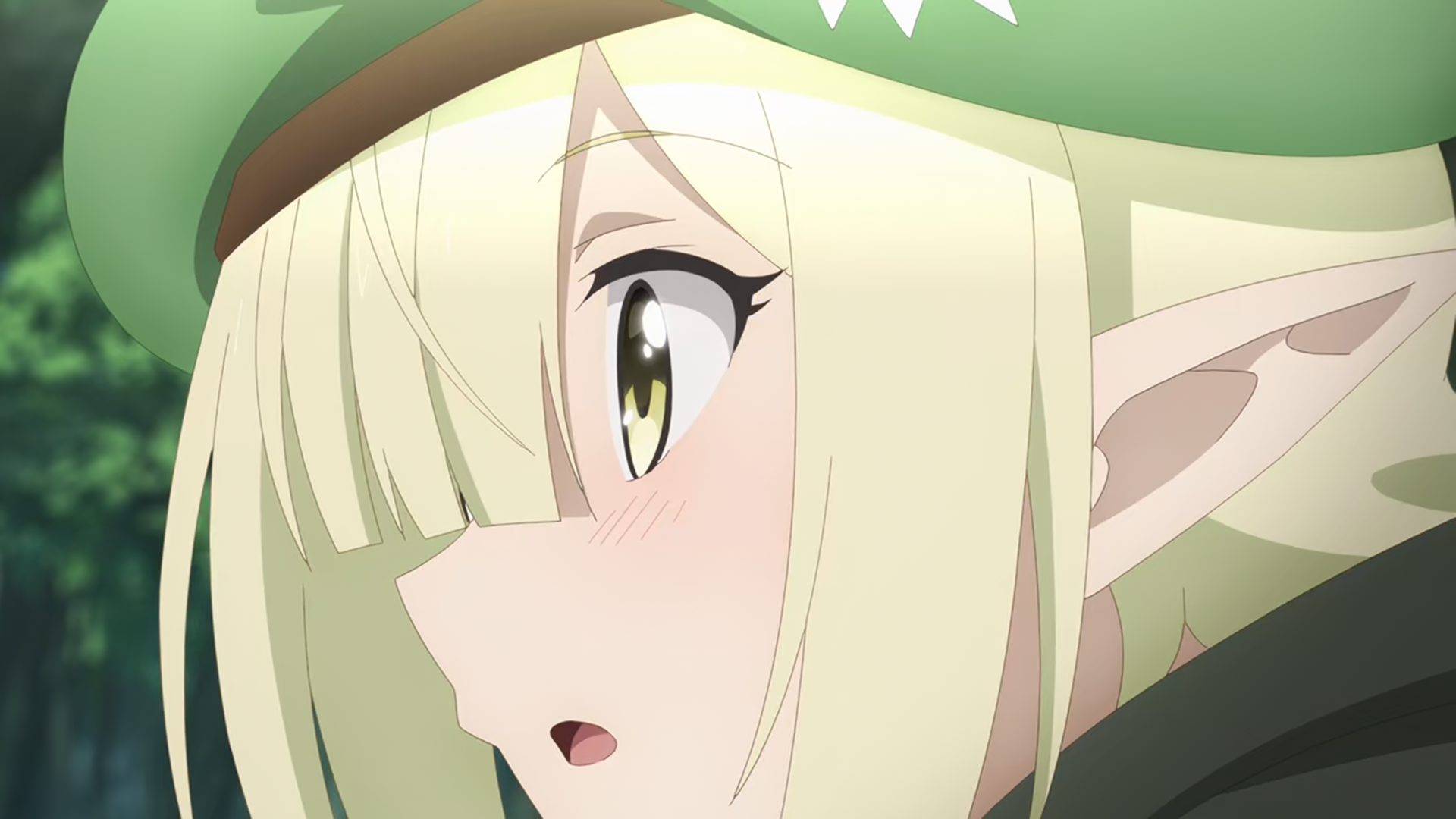 Kana Hanazawa needs no introduction, being one of the most popular voice actors of our times. She rose to popularity as Nadeko in Bakemonogatari and its sequels, performing the iconic opening song "Renai Circulation." Some of her other anime roles include Akane from Psycho-Pass, Mayuri from Steins;Gate, Angel from Angel Beats, Kosaki Onodera from Nisekoi, Hinata Kawamoto from March Comes in Like a Lion, Kuroneko from Oreimo, and Ichika from The Quintessential Quintuplets.

Who is your favorite Princess Connect voice actor? Let us know in the comments!