"Cruising the Crunchy-Catalog" celebrates the upcoming 5th anniversary of an adorable gourmet family comedy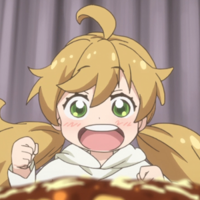 The medium of anime is an all-you-can-eat buffet of styles, subject matters, and genres — sometimes it can be difficult for even experienced fans to find an anime series to suit their tastes. "Cruising the Crunchy-Catalog" is here to help. Our goal is to help fans experience the flavors from bygone seasons that they may have missed the first time around.
This week, we're sitting down to a hearty meal of gourmet anime and family comedy as we explore sweetness & lightning, a lovely little series that celebrates its 5-year anniversary in July.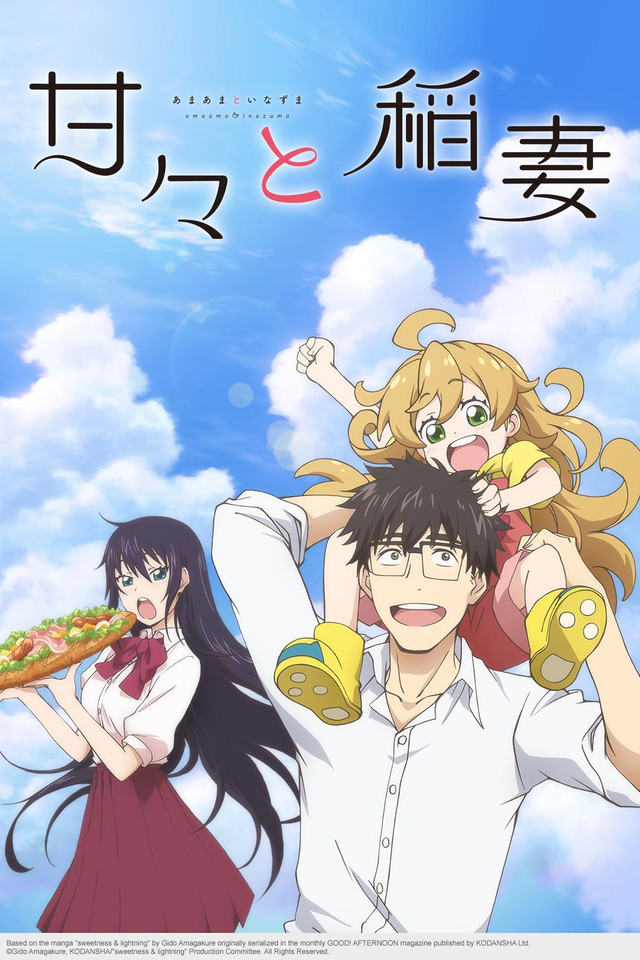 What's sweetness & lightning?
Based on the manga by Gido Amagakure, sweetness & lightning is a summer 2016 TV anime with direction by Tarou Iwasaki and animation production by TMS Entertainment. Crunchyroll describes the story of the series as follows:
Kohei is a single father and high school teacher who lives with his only daughter. A chance encounter brings him together with Kotori, one of his students. The three of them start to meet together to make meals. None of them know how to cook, but they all love delicious food! "sweetness & lightning" is a heartwarming and fun experience that you're sure to love!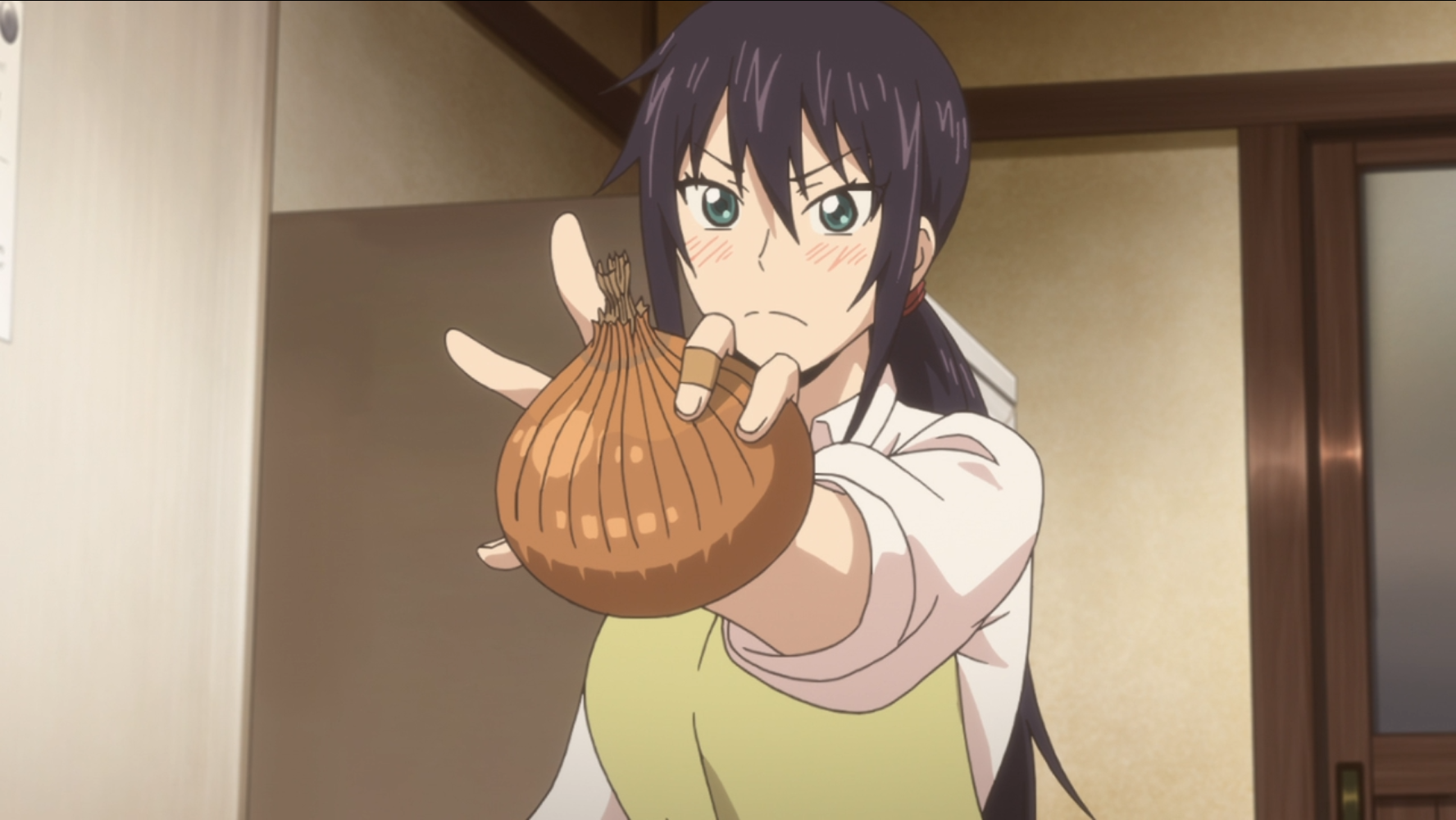 The above description omits an important detail: sweetness & lightning can be a very bittersweet show. Kohei takes up cooking because his wife died half a year ago, and his intense grief has interfered with his ability to nurture his daughter, Tsumugi. Similarly, Kotori seeks out the companionship of Kohei and Tsumugi because her divorced mother, Megumi, is overly dedicated to her job and thus leaves Kotori feeling neglected. The joy of cooking helps heal these troubled familial relationships.
Gourmet for Beginners.
Although sweetness & lightning is a gourmet anime, it approaches the culinary arts from a unique perspective — rather than featuring skilled chefs preparing exotic and complicated delicacies, the primary cooking protagonists are total amateurs learning to make basic dishes. Kohei barely knows how to boil water when the series begins, and Kotori's tremendous appetite is matched only by her debilitating fear of knives.
This approach makes the main characters more identifiable to the viewers, especially when they are contrasted with characters with more advanced culinary skills such as Yagi and Shinobu. It also allows the audience to see what progress both Kohei and Kotori make over the course of about six months as they graduate from burning eggs and singeing rice to preparing more complex treats, such as okonomiyaki and home-made donuts.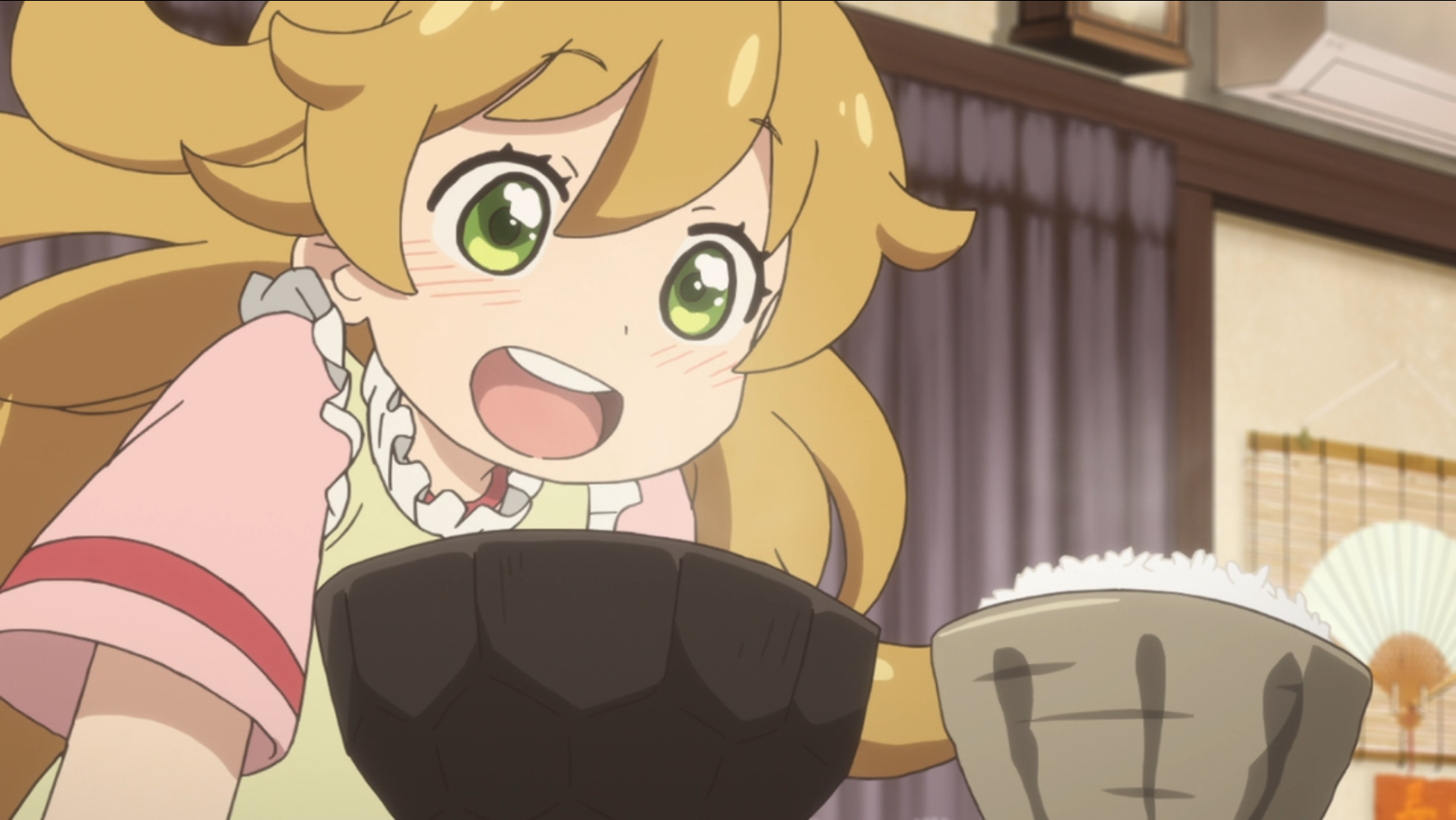 Kid's Stuff.
Another arena in which sweetness & lightning shines is in how accurately it depicts its kindergarten-age protagonist, Tsumugi Inuzuka. Few anime depict children in all of their nuance and complexity like this series does, with the animators capturing even unflattering aspects of childhood (clumsiness, temper tantrums, etc.) with an exacting eye for detail.
Kids are wired differently than adults, and with Tsumugi, sweetness & lightning is happy to explore a perspective where childish logic reigns supreme. Some of the most poignant moments occur when Tsumugi (voiced by real-life child actress Rina Endo) allows her imagination (or her emotions) to run wild, such as with the "shark song" in the video above.
A Recipe for Families.
Food and family life are intrinsically linked in the series. The cooking in sweetness & lightning serves a healing function by fostering communication between estranged family members and allowing people to smooth over interpersonal frictions and patch up disagreements.
Even when Kotori gets annoyed with her absent mother or Tsumugi has trouble at home or at school, food is always there to serve as an anchoring force, to the point where the three-person cooking group of Kotori, Kohei, and Tsumugi expands to include supplementary members by the time the series concludes.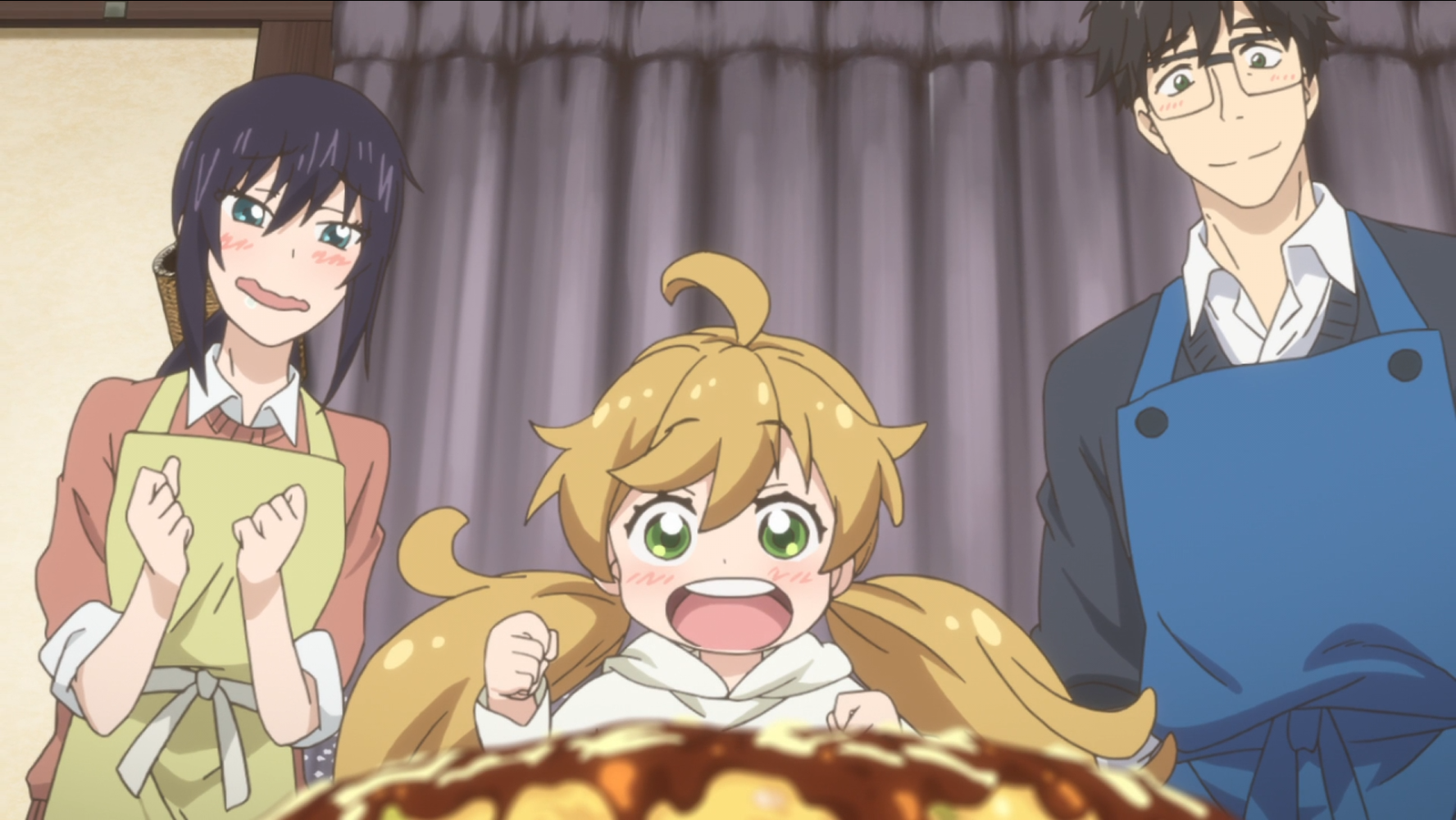 Home Cooking.
Crunchyroll currently streams sweetness & lightning in 207 territories worldwide, and the series is available in the original Japanese with subtitles in English, Spanish, Latin American Spanish, French, Portuguese, Italian, German, and Arabic. There is currently no home video release for sweetness & lightning in the United States, but if you want more "family + cooking" goodness in your life, an English-language version of the original manga is available from Kodansha Comics.
A series that warms the soul and tugs at the heart-strings, sweetness & lightning is a great pick for people who want a family-friendly comedy with a dash of drama here and there. If this sort of story sounds like your cup of tea, and if the series is available in your area, then you owe it to yourself to give sweetness & lightning a try.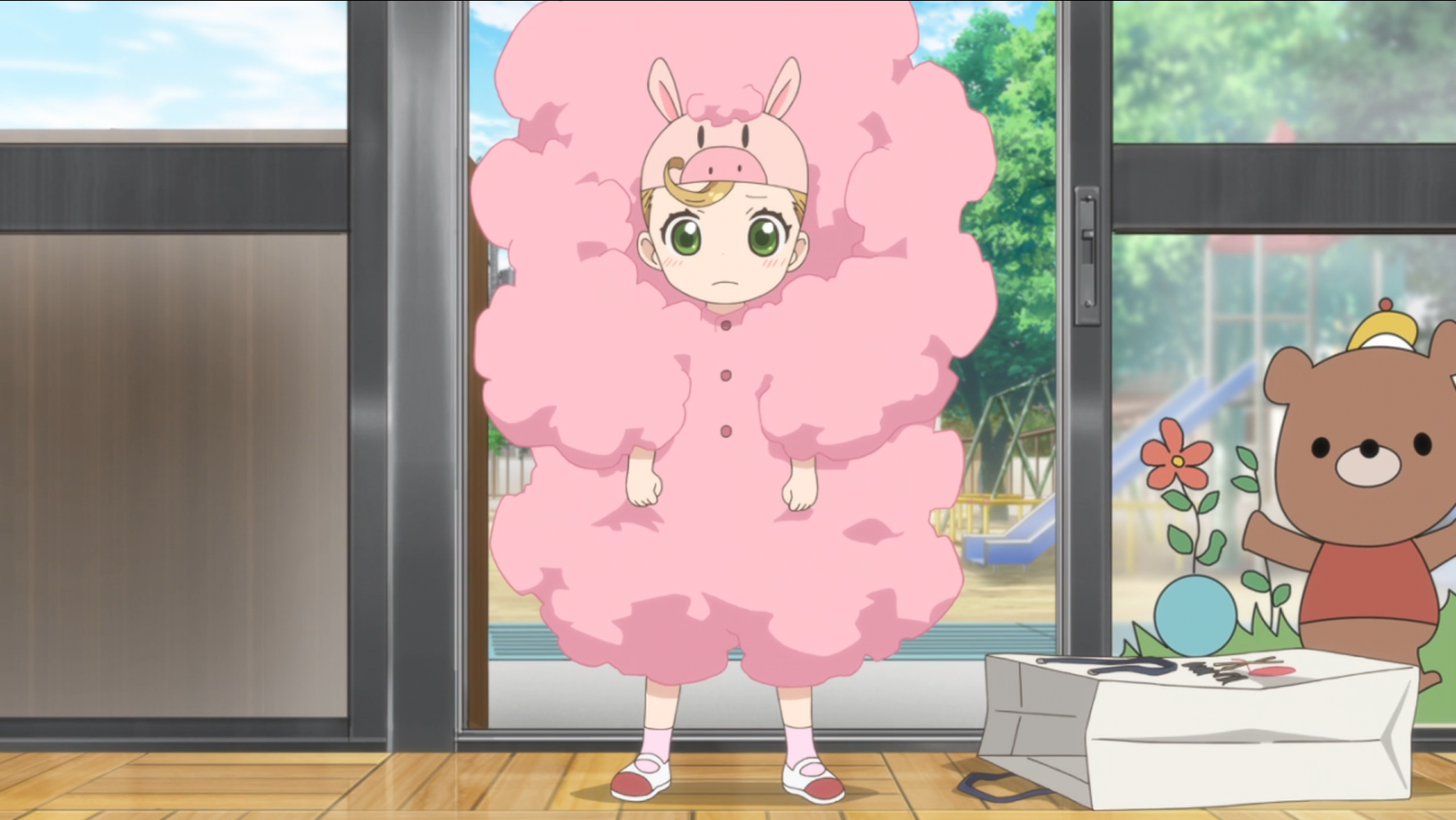 Thanks for joining us for the most recent installment of "Cruising the Crunchy-Catalog." Be sure to tune in again next time when we check out another show that is fun and educational in an entirely different way as we look back at another series celebrating its fifth anniversary: Please tell me! Galko-chan.
Is there a series in Crunchyroll's catalog that you think needs some more love and attention? Please send in your suggestions via email to [email protected] or post a Tweet to @gooberzilla. Your pick could inspire the next installment of "Cruising the Crunchy-Catalog!"

---
Paul Chapman is the host of The Greatest Movie EVER! Podcast and GME! Anime Fun Time.

Do you love writing? Do you love anime? If you have an idea for a features story, pitch it to Crunchyroll Features!