More like "enjoy all monsters," am I right?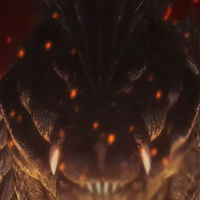 Yesterday, we were shown...no...blessed with a new trailer for Godzilla Singular Point, the anime series set to debut on Netflix. But Godzilla isn't returning to animated form alone. No, as this trailer makes it clear, he's returning with a ton of his pals, many of which are adaptations of monsters that kaiju fans have loved for nearly as long as Godzilla has been around. So let's check 'em out, and maybe dig for any other Godzilla references that this trailer might hold.
GODZILLA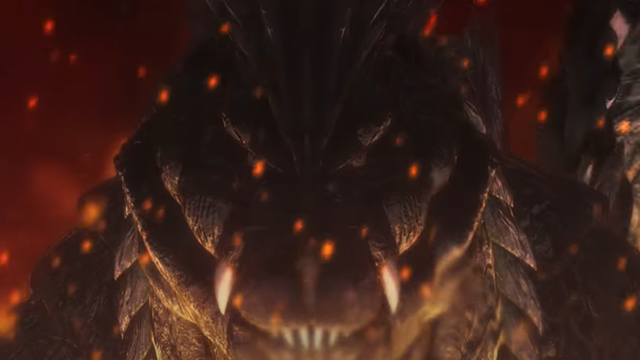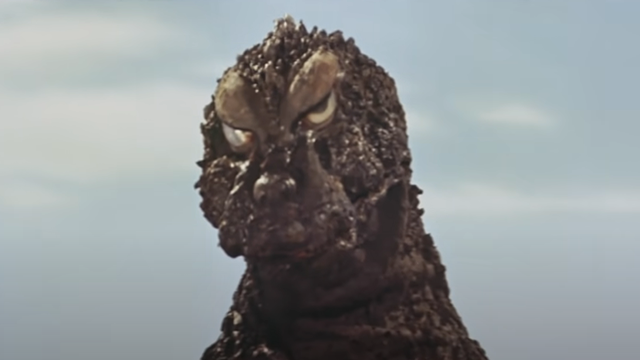 Okay, so this is obviously Godzilla. It would be weird if it wasn't, and Godzilla Singular Point was about an entirely different monster. Like how American distributors used to take foreign horror movies and re-name them stuff like "Night of 1000 Bloody Vampires," even though there was maybe half a vampire in the whole thing.
RODAN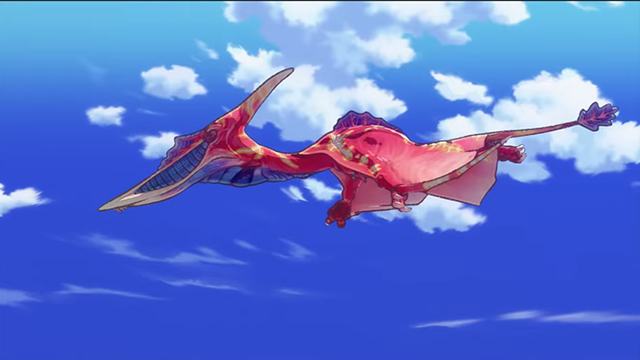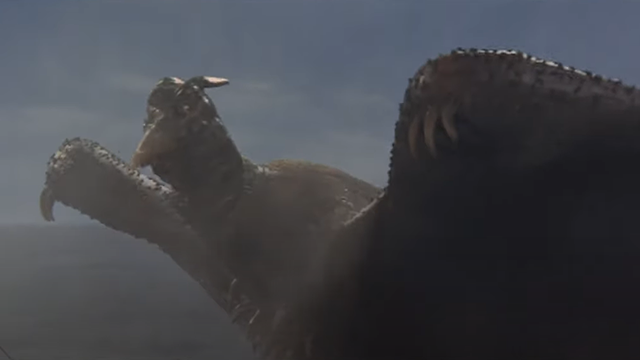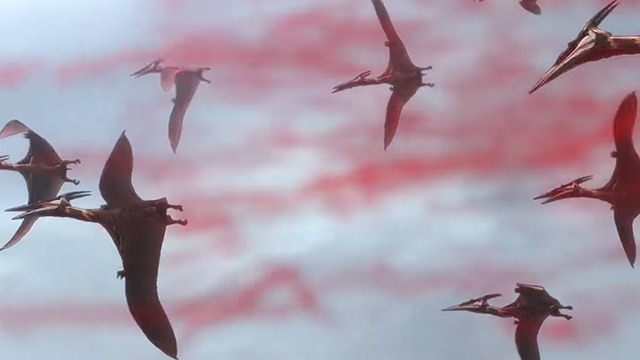 Next up, we have Rodan(s), this time looking very, very prehistoric. I like the fact that there's a bunch of them. It pays homage to the original 1956 Rodan, in which there was not one but two of the titular monsters. Hope this flock manages to avoid their fate though (They died together on top of an erupting volcano. Seven-year-old Daniel wept openly).
JET JAGUAR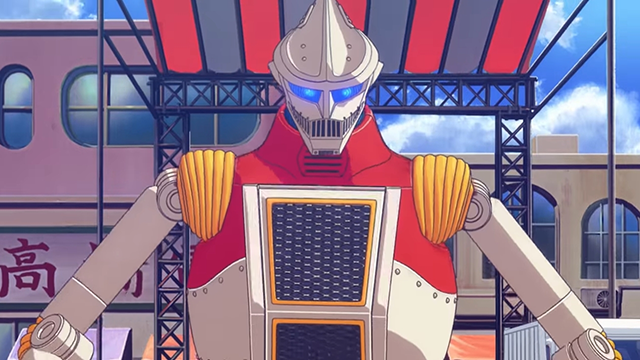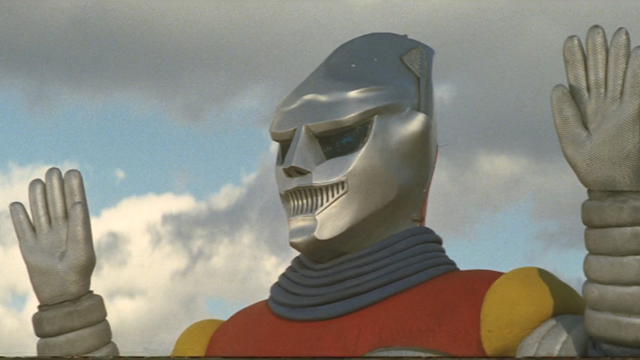 It's the RETURN OF THE KING. Though our favorite grinning metal boy first appeared in the widely maligned Godzilla vs Megalon, it seems that Godzilla Singular Point is giving ol' Robotman multiple chances at redemption. Personally, I like its wide middle. Like with Godzilla's ever-thickening thighs, I don't need my robots to have six-pack abs on a T-frame torso. Robots don't do crunches. Gimme one that I can pack my luggage in.
ANGUIRUS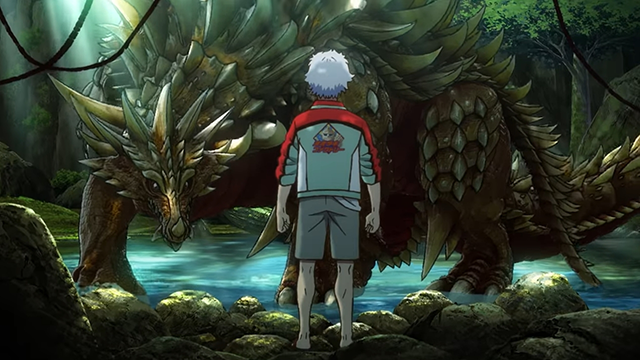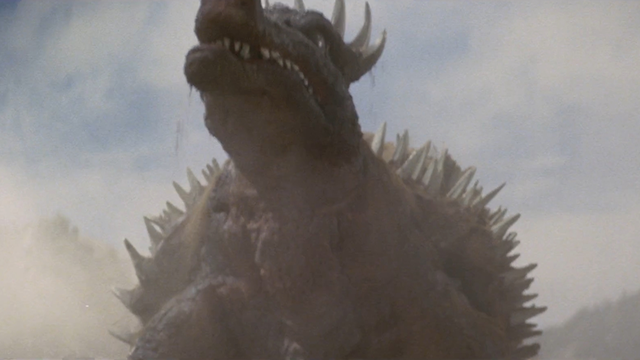 Godzilla's little buddy is back. I hesitate to say "sidekick" because 1) I don't know Anguirus' role in this, and 2) Anguirus spends most of his film appearances getting the shell beaten out of him (sometimes by Godzilla) so "little buddy who gets on Godzilla's nerves sometimes" feels much more fitting.
TITANOSAURUS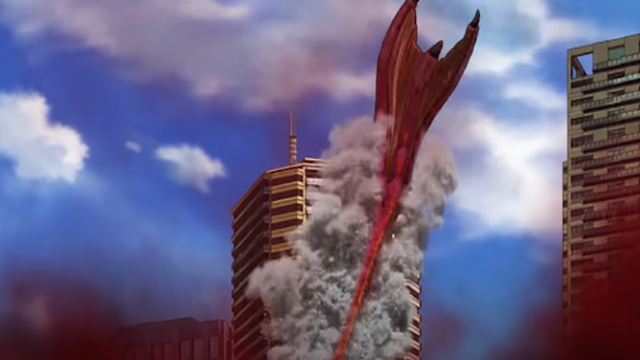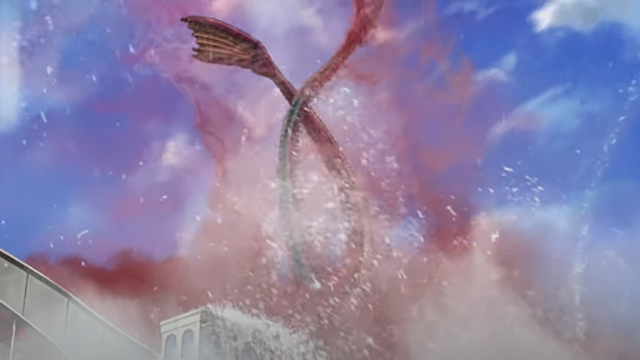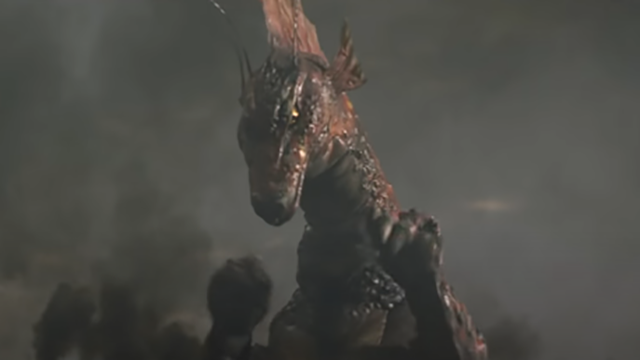 Though we don't get a great shot of who it's attached to, that finned tail looks straight off of Titanosaurus, the dinosaur-esque kaiju who could blow away whole cities if he decided to fan them for a few seconds. That said, another finned creature makes its appearance in the trailer: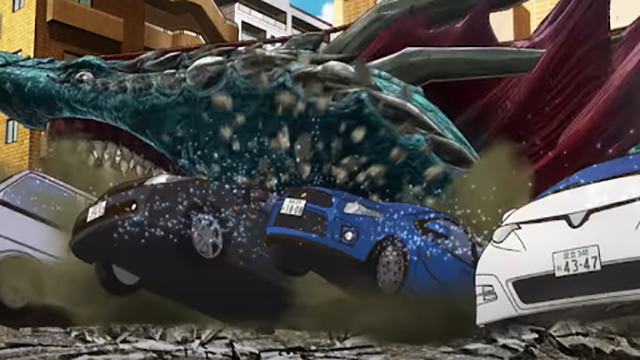 So maybe it belongs to this unnamed Sharkosaurus here. Or maybe that is the new Titanosaurus. Either way, it's a good day for fins.
BARAGON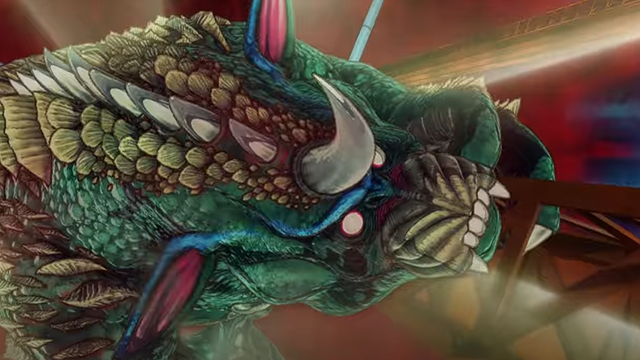 Those ears! That horn! That's gotta be Baragon, the monster that made its first appearance in Frankenstein Conquers The World (A truly wild film in which Nazis steal the heart of the Frankenstein monster in World War II, only for that heart to get bombed in Hiroshima. The irradiated heart grows into a giant boy that looks just like Frankenstein's monster. And because this is a Toho science fiction film in the mid-60s, he ends up fighting a big reptile, Baragon). Baragon would appear a few years later in Destroy All Monsters, seen above along with the serpent Manda, who also debuted in a non-Godzilla film. So maybe one of those serpent tails above is Manda's?
KAMACURAS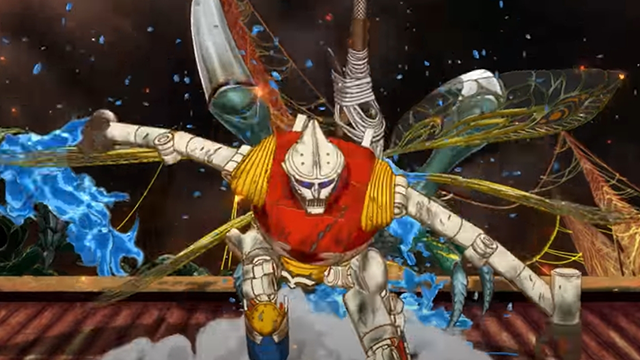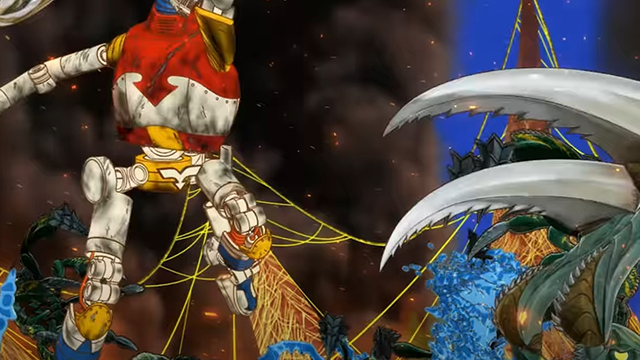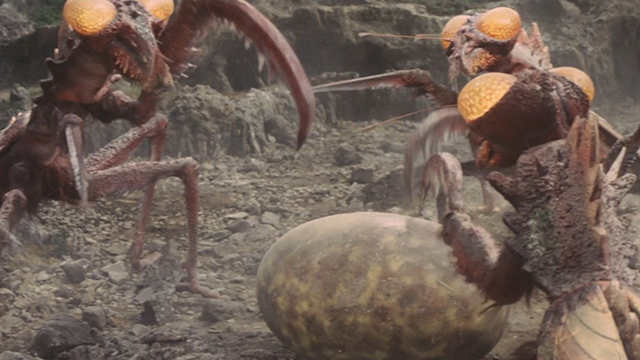 The Kamacuras, who first appeared to harass Godzilla's kid in Son of Godzilla, seem to be showing up here. We only see their wings and their Gigan-esque claws, but considering how rugged Jet Jaguar looks in these shots, they're just as annoying as ever. And speaking of bugs...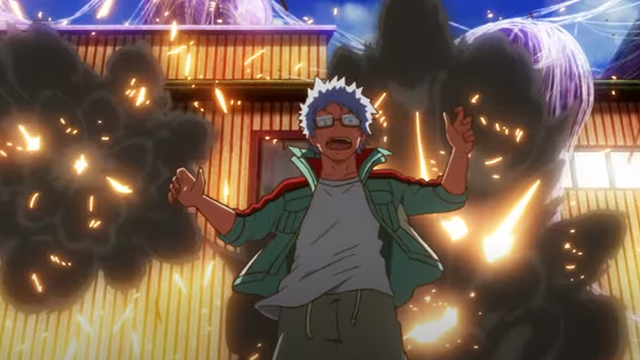 Now those webs and eggs in the background could easily be whatever the Kamacuras spawn from. But maaaaaybe it's a hint at Mothra, the graceful flying insect who's pretty synonymous with cocoons and cocoon accessories?
KUMONGA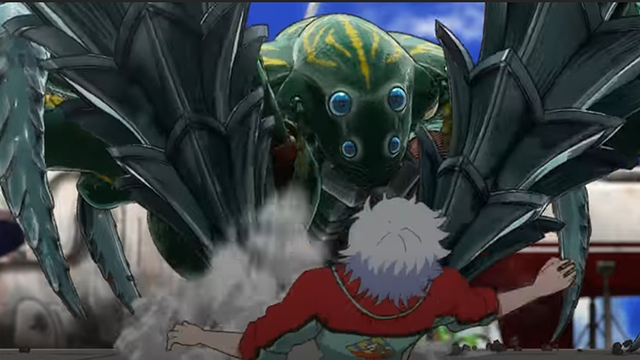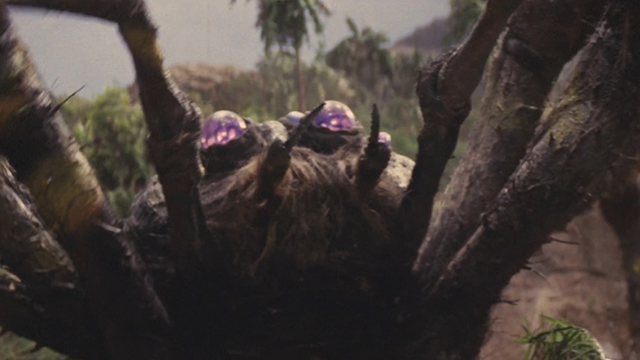 This is Kumonga, who also appeared in Son of Godzilla as the final boss of the movie. It's a big spider. Does spider stuff. Seems chill.
HEDORAH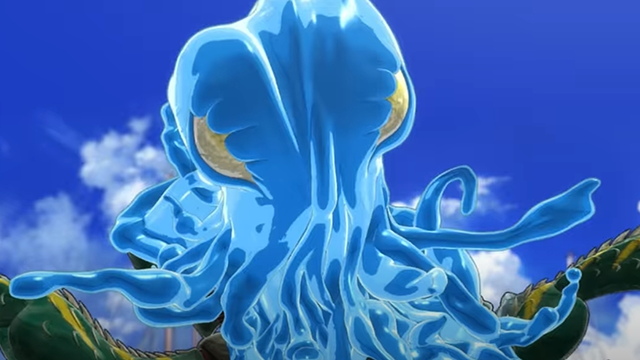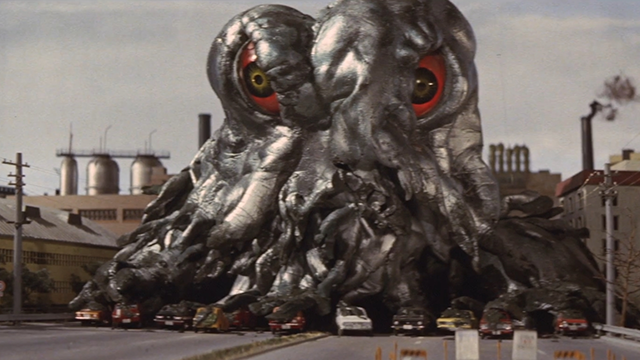 Next up is Hedorah aka The Smog Monster, looking a little bit like a Dragon Quest creature. Super pumped to see how Hedorah fits into the show, because it was invented as a metaphor for pollution, which means that the actual theme of its film isn't that we need to take better care of the environment or reduce our carbon footprint, but rather that Godzilla is the one who will beat up climate change. We should really consider that option.
Also, what green serpent is Hedorah sitting on? Is THAT Manda? I can't wait for this show.
NO, IT CAN'T BE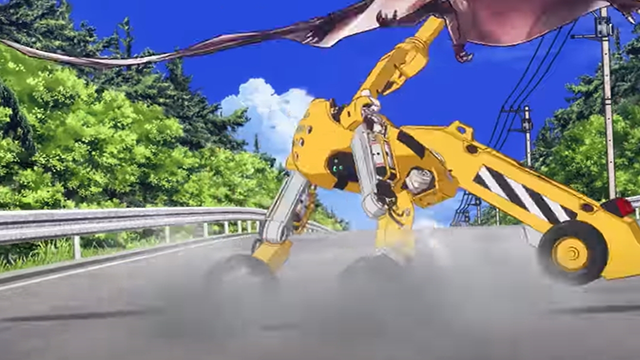 Which monster are you most excited to see? Let me know in the comments!

---
Daniel Dockery is a Senior Staff Writer for Crunchyroll. Follow him on Twitter!
Do you love writing? Do you love anime? If you have an idea for a features story, pitch it to Crunchyroll Features!