Looking for a new series to binge? Hime's got some recommendations to satisfy your cravings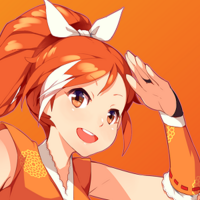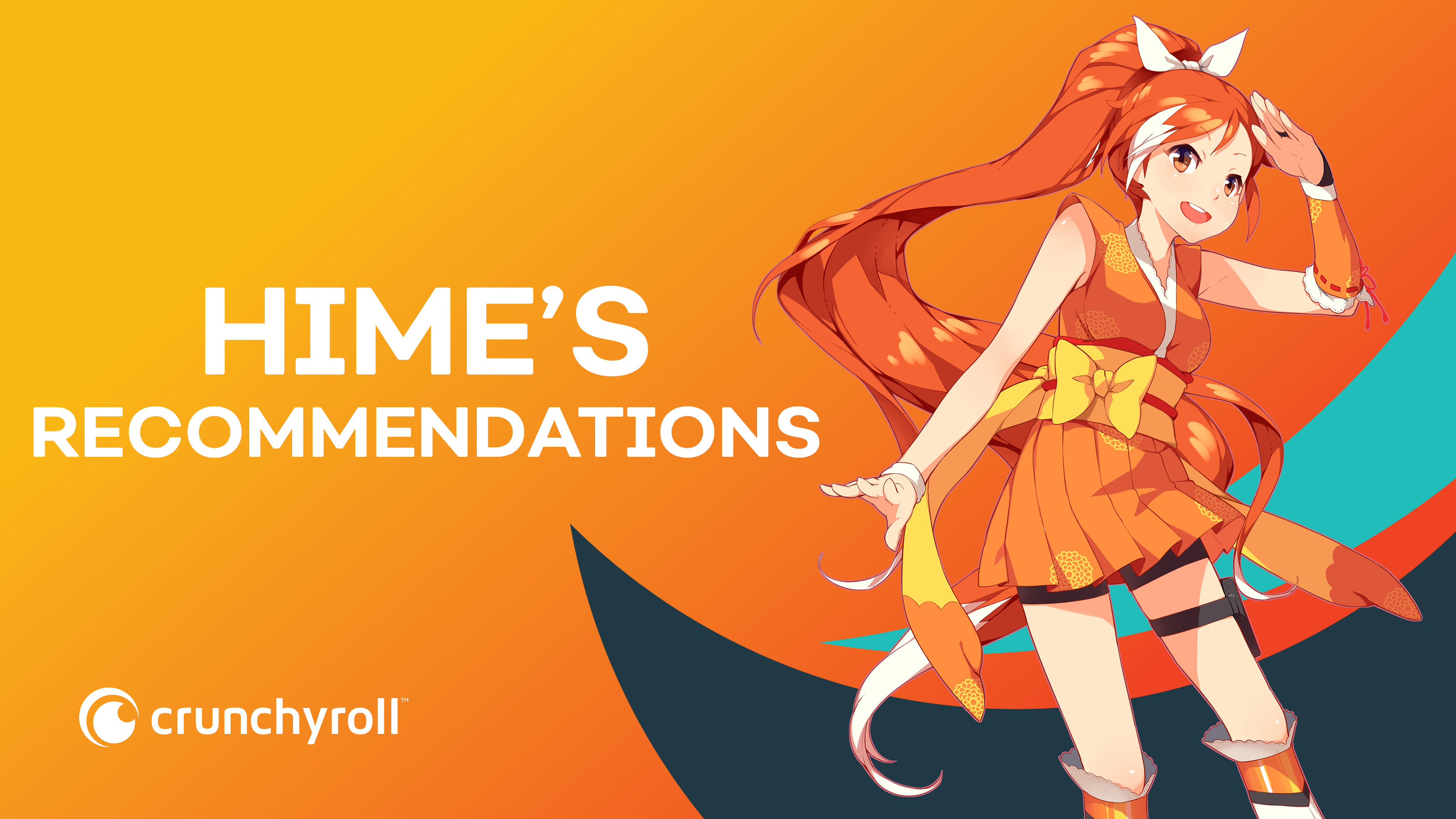 If you're reading this now, then chances are you've checked out anime sensations that is JUJUTSU KAISEN or The Promised Neverland. But what is there to do when you're stuck between episodes and waiting a whole week for the next exciting installment? Or worse ... what do you do when you've finished your binge? Luckily, there are plenty of anime in Crunchyroll's catalog for you to check out!
When it comes to scary demons, dark magic, and captivating stories, there's no shortage of shows that can satisfy your cravings. From your genre-defying battle shows, popular fantasy worlds, or quirky titles with crazy fights, you're sure to find something from this list that will quickly become your next favorite binge: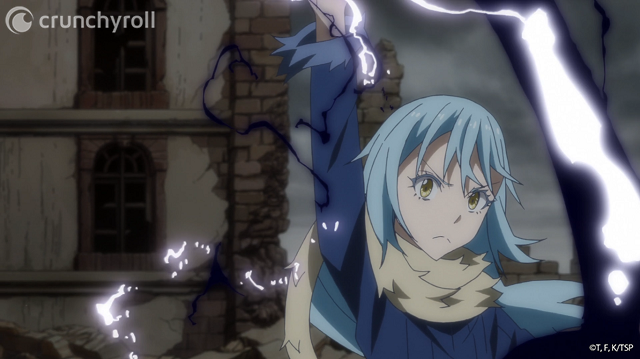 Fantasy world anime are all the rage these days, and one of the most popular right now comes in the form of an adorable amorphous blob slowly building up their own nation in That Time I Got Reincarnated as a Slime.
As 37-year-old Satoru Mikami suddenly began to take a spiritual transition from one life to the next, they unwittingly made requests that resulted in their reincarnation as a lowly slime in an RPG-like high-fantasy world. In this new life, they gain new abilities and use their apparent charisma to acquire powerful allies and develop their own nation that unites all species under his guidance.
As far as fantasy world shows go, this rags-to-riches story has a little something for everyone. There are few things as inspiring and necessary in our world as seeing an insignificant slime creature rise up the ranks and unite everybody. Packed with compelling world-building, exciting fights, and a spoonful of emotion, Slime scratches plenty of itches, and the ongoing second season will definitely leave you begging for more.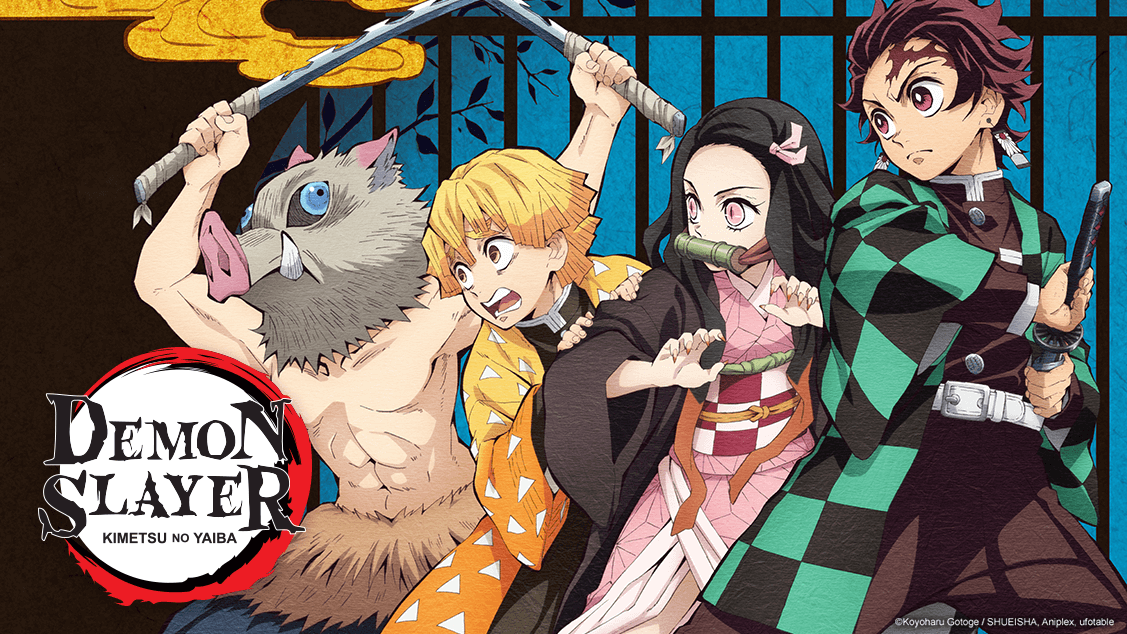 There are plenty of great anime centered around fighting denizens in the dark, but Demon Slayer: Kimetsu no Yaiba certainly stands out among them all.
Tanjiro Kamado's tough but rewarding mountain life was suddenly disrupted when his entire family was mauled by a demon, with his little sister on the verge of becoming one herself. But after showing his potential as a fighter and vowing to protect his sister who still clings tenuously to her humanity, he is recruited to undergo demon slayer training in order to harness his latent abilities and find a way to return his sister to normal.
Ufotable, Inc. is an anime studio renowned for its unparalleled animation, and Demon Slayer is the perfect example of the team's skill. The show is renowned for its seamless integration of digital effects to generate flowing animation and has previously topped our list as one of the best anime of the 2010s. Since its premiere, Demon Slayer has raked in several Newtype anime awards, and its first opening — "Gurenge" by LiSA — topped Oricon's digital charts for weeks. With all these accolades under its belt, Demon Slayer is most certainly well worth checking out.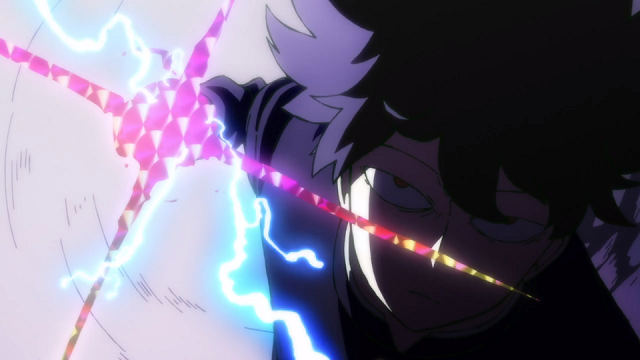 If stylish animation and gorgeous fight scenes are up your alley, look no further than the psychedelic psychic battles of Mob Psycho 100.
Shigeo "Mob" Kageyama is an abnormal boy trying to live a normal life, despite his unique telekinetic abilities leading him to crazy situations. Under the misguided tutelage of con artist psychic Arataka Reigen, Mob takes on several malevolent spirits while trying to navigate his turbulent adolescence. Through his adventures, he slowly but surely develops his understanding of human emotion, especially when they gradually build up to various explosions of psychic energy.
Mob Psycho is packed with stellar action and hilarious gags, but still finds room to offer a refreshingly heartwarming story about trying to be your own self. With two seasons' worth of episodes, this is a great option for fans of people throwing telekinesis at each other.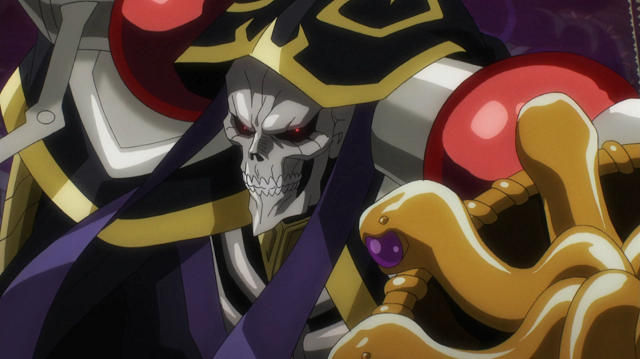 The only thing more interesting than a fantasy world show is a fantasy world show with a villain as the main protagonist. Enter Overlord.
The massively successful, highly interactive MMO, YGGDRASIL, is about to have its servers shut down after 12 years. Momonga, the skeletal leader of the strongest guild of the game, makes it a point to stay on until the final minutes of service. When the countdown runs out, Momonga's player finds himself inhabiting the world as his character and still commanding his guild, Ainz Ooal Gown. Taking on the name of his guild, Ainz Ooal Gown begins to expand his rule with an iron fist while trying to find any other players who may also be trapped in the game with him.
Overlord is unafraid to make its protagonist undergo some dark transformations. Despite Ainz's intentions to create a stir in this new world and unite all species under his rule, he becomes gradually less hesitant to use his immense power to achieve his goals by any means necessary. With its dark overtones and unique protagonist, Overlord truly makes a name for itself among the genre.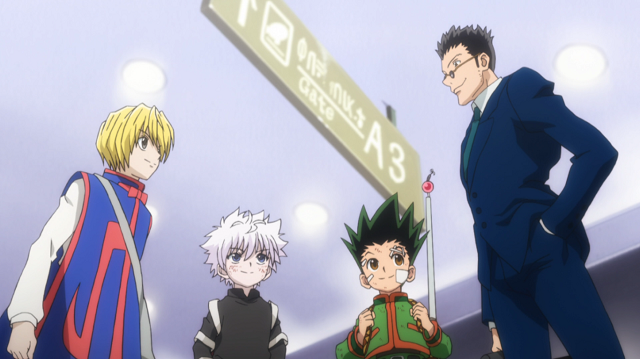 Love the action genre but wish the formula could be tweaked a little bit? The infamous Hunter x Hunter may just have what you're looking for.
Gon Freecs is a young boy who sets out to become a professional Hunter while searching for his missing father. Along the way, Gon learns how vast and diverse the world is as he meets new companions, fights terrifying monsters, and becomes stronger at every turn. There's no telling what new adventure or threat awaits Gon and his friends as the world of Hunters opens up wide to them.
Subversion is the name of the game when it comes to this popular and influential series. While there's plenty of intense action to be had, Hunter x Hunter isn't afraid to go deep into mafia politics, race relations, and even gender identity. At almost every opportunity, Hunter takes the usual tropes and turns them upside down to tell a story that's all too raw, emotional, and impossible to look away from.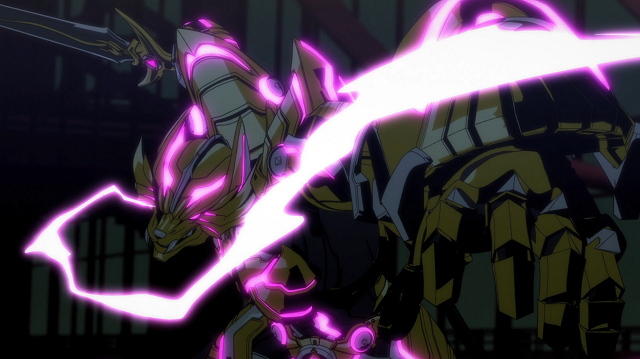 Jujutsu Kaisen director Sung Hoo Park has plenty of notable works under his belt, including directing The God of High School. But you might be surprised to know that JJK isn't his first foray into demon-slaying action. He also directed Garo: Vanishing Line.
While searching for her missing older brother, Sophie is led to the metropolis of Russell City where monsters known as Horrors prey on humans in the night. Luckily, she comes under the protection of Sword; as Garo, the strongest Makai Knight, Sword and his crew are tasked with defending the city and eradicating Horrors.
As part of a popular tokusatsu (live-action with heavy special effects) franchise, Garo is known for its modern gothic aesthetic and compelling action. Vanishing Line continues that tradition in spectacular fashion with intense fights and an exhilarating soundtrack, not to mention an intense first opening by Jam Project of One Punch Man fame. From start to finish Vanishing Line never takes its foot off the pedal and is sure to keep you pumped all throughout its high-octane 24-episode ride.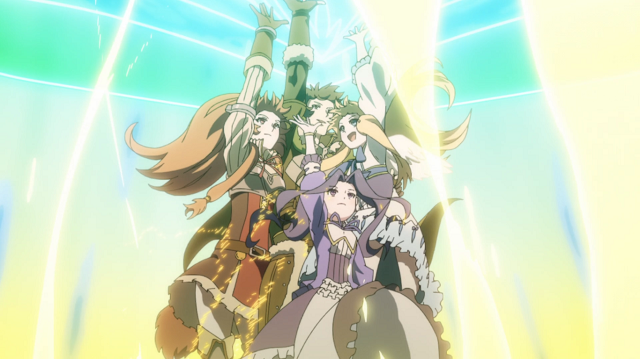 Fantasy world shows often put their protagonists up on a pedestal, but the eponymous Shield Hero is practically dropped into adversity from the get-go.
Naofumi Iwatani is one of four different high schoolers plucked from their dimensions into a fantasy world in peril. As each of them is armed with different weapons to combat the impending threat, Naofumi draws the short stick by becoming the Shield Hero, who is traditionally marginalized and maligned by their peers. To make matters worse, he is accused of debauchery amongst royalty and shunned by the entire kingdom he was summoned to protect. Broken and disillusioned by this strange new world, the Shield Hero must now climb his way to redemption alongside other unfortunate souls neglected by society.
A Cinderella story in every sense of the word, The Rising of the Shield Hero draws its appeal from its protagonist having to overcome the odds and fight back against the forces that oppose him. While it can be hard to sit through when it comes to raw emotion and some questionable content, this anime has plenty of inspiring moments as marginalized folks work their hardest to become heroes of their own repute.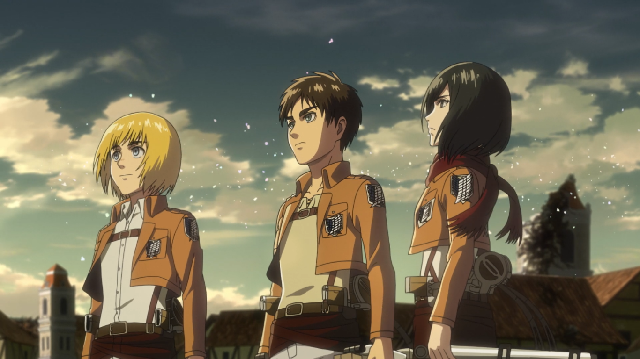 Chances are you've at least heard of the anime sensation that is Attack on Titan, and with the show approaching its end, there's no better time to see what all the hype is about.
Humanity has spent thousands of years walled off from the outside world in order to keep Titans away lest they feast on humans. Eren Jaegar has long wondered what the world beyond the walls was like, but he gets a rude awakening when Titans break down the walls and begin a violent invasion. Vowing revenge on them, Eren joins the Survey Corps and swears to do everything he can to eliminate every Titan in existence.
This popular anime is known for its unparalleled animation and mysterious story that takes several unexpected turns. As long as you can stomach the violence and sit through some terrifying visuals, there's something for everyone in Attack on Titan from heart-warming relationships to intrigue and high-stakes drama. As the show comes to a close with its final season, there's no better time than now to jump onto the giant-slaying phenomenon.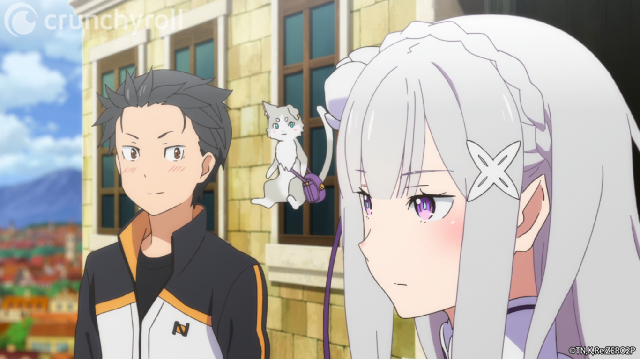 Nothing messes around with the rules of the fantasy world genre quite like Re:ZERO: Starting Life in Another World.
In typical fantasy world fashion, gamer shut-in Subaru Natsuki is summoned into a medieval fantasy world rife with magic and monsters at every turn. For all intents and purposes, he now lives in a game world, especially whenever he dies and comes back to life sometime before his death like a checkpoint revival. With his newfound power, Subaru attempts to survive in this strange new world and help out his growing band of companions, especially when it comes to Emilia, a young elf who's in the running to become queen of the Kingdom of Lugunica.
Re:ZERO is rife with powerful drama as Subaru uses grim knowledge of his past lives in order to do good. This darkly compelling fantasy has been praised for its complex world and nuanced characters, and has even accrued many Newtype anime awards in 2016, including best director and best protagonists. If you like the idea of traversing murky corners and tough moral choices, then Re:ZERO might just be your next big obsession.
Which of these shows do you think you'll check out? Comment below and tell us!

---
Carlos (aka Callie) is a freelance features writer for Crunchyroll. Their favorite genres range from magical girls to over-the-top robot action, yet their favorite characters are always the obscure ones. Check out some of their pop culture editorials on Popdust as well as their satirical work on The Hard Times.
Do you love writing? Do you love anime? If you have an idea for a features story, pitch it to Crunchyroll Features!