Black Clover was always great and now it's even greater!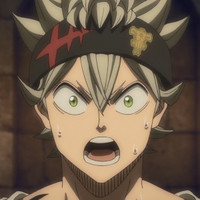 In January of 2018, I put out a piece describing what I knew to be a controversial opinion titled Black Clover May Be THE Best Shonen Adaptation which predictably caught some negative attention. The piece was ahead of its time to be sure, but not even I could predict what the future had in store for the series. Now, just over two years later I am happy to report back that I was definitely correct and have only become even righter with the passage of time.
You know what they say, the proof is in the popularity. Black Clover has become massive, growing a tremendous worldwide fanbase and becoming one of the most popular anime of 2020. Arguably THE most popular anime of 2020 as it was the most-watched anime on Crunchyroll in 87 countries, the most of any series. After its slow start and some misguided complaints about Asta's actually-very-good shouting, you don't build that kind of popularity in an uphill battle against early impressions without some quality content.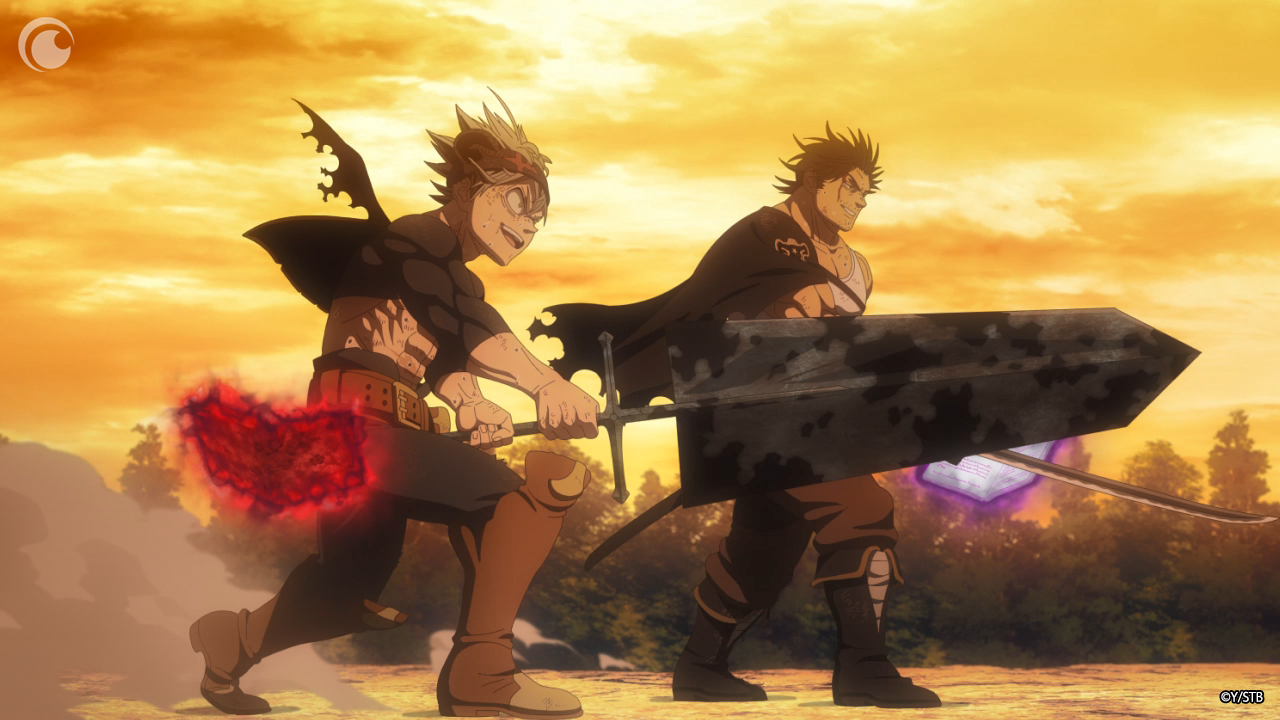 At the time of writing, my piece was largely based around the adaptation of Yuki Tabata's manga to an anime regarding pacing and inclusion of minor scenes to broaden the narratives and emphasize the charms of the series characters and that is more true than ever. Since writing the previous piece, Black Clover has excellently utilized its padding by providing us with a sequel to one of the manga's greatest chapters with episode 135's anime-original expanded mixer and a gorgeously animated fan service in episode 151's dream matchup Magic Knight Captain's bout.
Black Clover has been more than remarkable in its brisk pacing, which has carried the series nearly to current with the manga without the agonizing delays we have come to expect from shonen adaptations. Its single significant filler arc turned out to be a surprisingly thoughtful reflection upon the societal inequality in the Clover Kingdom, presenting an antagonist grown from the desperation, hopelessness, and fear of its citizens in the wake of the elf invasion.
Then there are the OPs. Since my earlier article, Black Clover has gone on an absolute tear with one of the most impressive OP catalogs in shonen anime and at an insane cadence with a new OP every 3 months where many of its contemporaries can take at least twice that time to update their own. Black Clover has collaborated with big names in J-pop, J-rock, and now even K-pop. Black Clover OPs. Never. Miss.
Perhaps the greatest area of doubt surrounding my former piece was in regards to the fights. Where before I mentioned the Black Clover's early eye for action, the examples of amazing battles are now legion. Black Clover has been single-handedly responsible for many of the greatest fight scenes of the past two years. The production has developed one of the most unique and recognizable styles of any of the currently running shonen and leaned all the way into its visual language with some amazing work from individuals with that may be the most important highlight of why Black Clover has grown even more exceptional than it was two years ago…
In addition to the now regularity with which Black Clover has begun to flex in visual physique, many of these cool new styles and standout cuts of animation are the work of young animators for whom the series has become their very first credited work. Series director Tatsuya Yoshihara has become infamous for not only fearlessly drawing upon the work of amateur animators to participate in Black Clover's most important episodes and providing them with a first professional work to place on their resume, but also uses his social media to signal boost their participation with the series.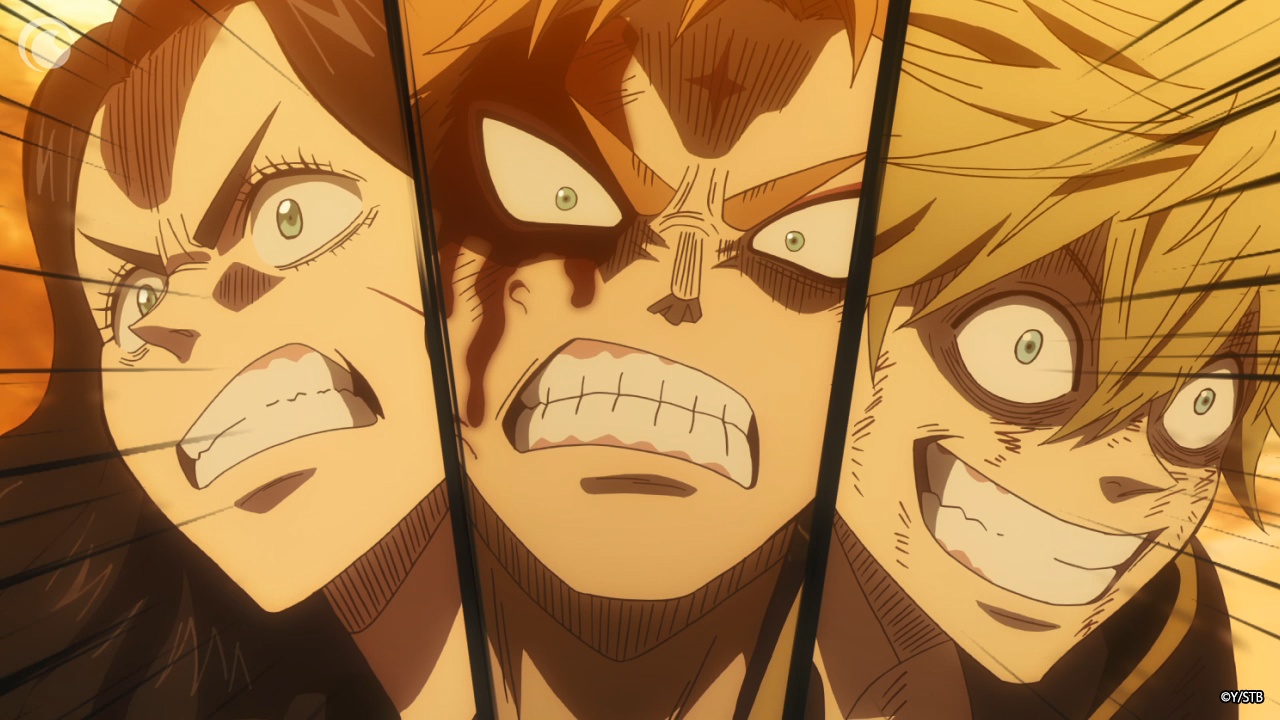 The effects of this practice can be far-reaching as fans not only get to enjoy the unique work of fresh animators educated in the latest techniques and brimming with new ideas, but Black Clover is providing both opportunities for amateur animators to have their name credited in a major shonen series AND fans with a venue to follow those animators work on social media.
And now, friends, at long last, we're getting a gosh darn movie. The worst part of Black Clover was it was coming to an end, but now we can look forward to seeing more Black Clover on the silver screen (if, y'know, it's safe yet…). Although details are sparse, the anime original content we've seen so far makes it easy to get optimistic about whatever the film has to offer. Black Clover has been too long without a movie, so it's satisfying to see the series received what it so richly deserves.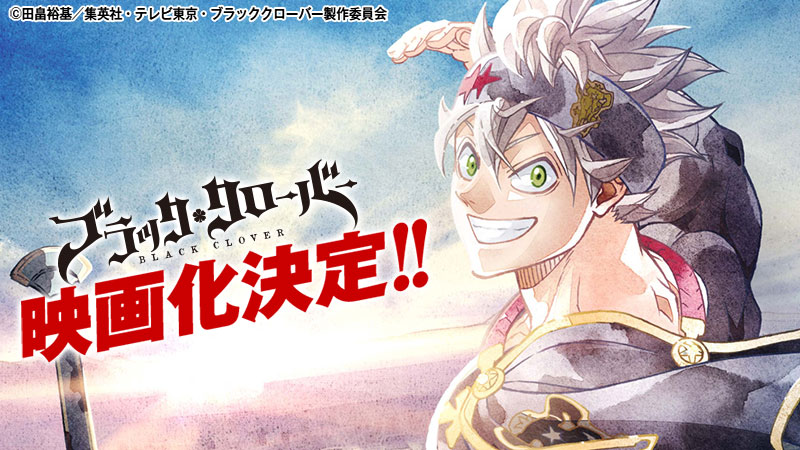 A rare event of true justice being served in this world has allowed Black Clover to grow into itself as its multitude of positive features has earned it sufficient recognition to stand shoulder-to-shoulder in popularity with all of the other shonen out there. It's pace regularly serves up the manga's peak moments which are now delivered with extraordinary quality and the impact of all this could have far-reaching positive benefits on the future of anime as a medium. Also a movie. Black Clover was always great and that's never been more true than right now.

---
Peter Fobian is an Associate Manager of Social Video at Crunchyroll, writer for Anime Academy and Anime in America, and an editor at Anime Feminist. You can follow him on Twitter @PeterFobian.
Do you love writing? Do you love anime? If you have an idea for a features story, pitch it to Crunchyroll Features!