In the world of My Hero Academia, are you more an All for One or a One for All? Hit the jump to take our quiz and find out!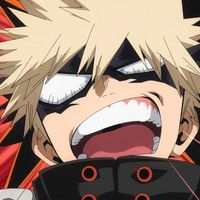 My Hero Academia has an abundance of interesting superpowers, known as Quirks. They come in all shapes and sizes — some might change a small thing about you, like how you sweat, while others will change your very anatomy itself! With such a variety of Quirks, you might have wondered which one would fit you best if you were a student at U.A. High School. Well, wonder no longer because this quiz will figure out which would be best for you based on what kind of powers you like and how you would want to use them.


Which Quirk do you think would be the most useful to have? Let us know in the comments below!
---
David Lynn can be found obsessing over Fate/Grand Order on Twitter @navycherub.
Do you love writing? Do you love anime? If you have an idea for a features story, pitch it to Crunchyroll Features!