What anime is on your radar?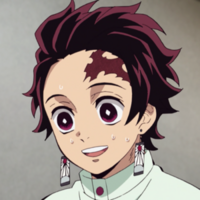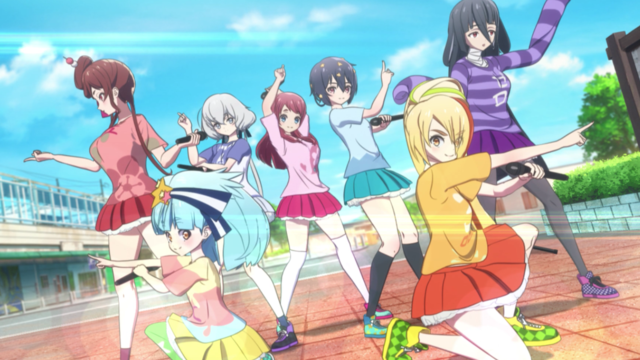 Happy Anime Day! With every season bringing a plethora of new series, there are now countless shows and movies, both new and old, to watch. Whether it's adventure, comedy, romance, or drama you're looking for, here are 21 anime series you should add to your watchlist in 2021.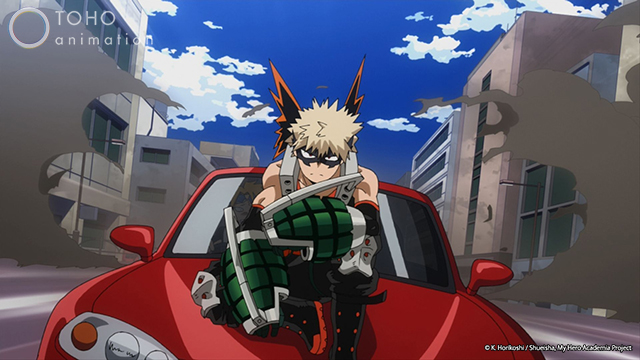 1. My Hero Academia Season 5


When it comes to the next chapter of My Hero Academia, 2021 couldn't come fast enough. Season 4 showed audiences just how high the stakes really are and how dangerous the enemies can be. Season 5, which recently premiered in March, will not only deliver high-level action, but we'll also get more time with the great slate of heroes and villains showcased last season.
2. Demon Slayer: Kimetsu no Yaiba the Movie: Mugen Train


After hearing the news of Mugen Train dominating the box office, the time has come for North American audiences to experience this highly anticipated film. Mugen Train will be available for digital release this summer and will help fill the void fans of the series have been feeling since the season ended. And we can always revisit Demon Slayer: Kimetsu no Yaiba in the meantime.

3. The Devil Is A Part-Timer


The Devil Is A Part-Timer! offers lots of comedy with all the appeal of your traditional fantasy series, but it takes place in the modern world. Demon Lord Satan gets transported to Tokyo, and while his original goal was to take over his homeland of Ente Isla, Satan finds a better path to world domination ... climbing the ranks at the local MgRonalds! It's fun, it's wacky, and it's one of those series we never thought would get a second season, until now.
4. Given The Movie


Talk about a bag of mixed emotions. Like the series, you'll feel proud and happy one minute, and then a pile of mush the next. Given The Movie provides a touching viewing experience following these fractured characters as they navigate their personal feelings, as well as expressing their innermost emotions through music.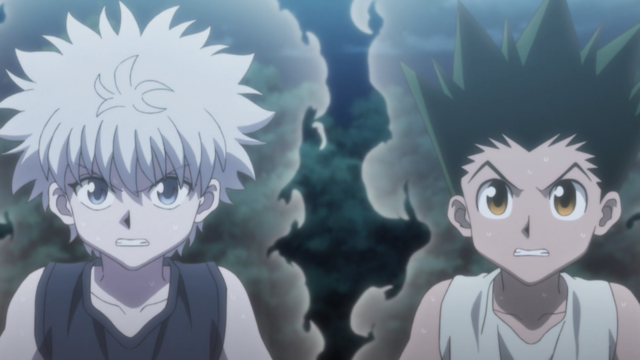 5. Hunter X Hunter


2021 marks the 10-year anniversary of Hunter X Hunter. Whether you've never seen this series or you've re-watched it hundreds of times, come celebrate this epic title's milestone!
6. MEGALOBOX 2: NOMAD


MEGALOBOX brought all the charm of a '90s anime, but with the story of a futuristic society that takes boxing to a whole other level. Gearless Joe made a name for himself in Season 1, and although things have changed and gotten complicated, he's "not dead yet." For Joe, the fire still burns within him, and he seeks to fight once more.
7. Osamake: The Romcom Where The Childhood Friend Won't Lose!


Finally, a series where the childhood friend captures the heart of the MC ... I hope? It is a harem after all! Osamake: The Romcom Where The Childhood Friend Won't Lose! has a whole lot of comedy, a whole lot of shenanigans, and a noticeable amount of ... revenge. It looks like an epic competition is about to get underway!
8. Chihayafuru


If you're experiencing Haikyu!! withdrawals, then Chihayafuru may be the next best sports anime for you! Now don't be fooled. Although Chihayafuru is all about Karuta, a Japanese card game, it still delivers the same level of development and high-stakes settings as other sports anime. This may be one of those series you always saw around but never watched but if there was ever a time to binge, it's now!
9. Tokyo Revengers


With the manga receiving much praise, probably one of the most anticipated anime adaptations for 2021 is Tokyo Revengers. Motivated by tragedy, Takemichi Hanagaki finds himself in the past, climbing the ranks of the Tokyo Manji Gang in order to change destiny. He may not appear the toughest, but he's determined to get through the intense situations he finds himself in.
10. To Your Eternity


Knowing this is a story from Yoshitoki Oima, creator of A Silent Voice, To Your Eternity, will surely be an adventure that tugs on your heartstrings. Audiences will witness an intimate journey of life and death revolving around an emotionless orb with no identity but can take the shape of those around it. There will be elements of time, drama, emotion, plus Hikaru Utada performs the theme? ... Sold! Want to know more? Check out the full manga catalog here.
11. Shaman King


A Shaman King reboot was the best present fans of the original series could've gotten as the title just marked its 20th year since the show premiered back in 2001. Fans will be transported back to their childhood, all the while looking forward to a new story that reflects the manga. The series recently aired in April in Japan, and fans in North America can expect to watch the series sometime later this year.
12. Horimiya

If you've been searching for a romance anime unlike any other, then you should watch Horimiya if you haven't already. This series takes everything you know about anime romance tropes, and delivers a series of fresh new twists, making for a warm and cozy viewing experience.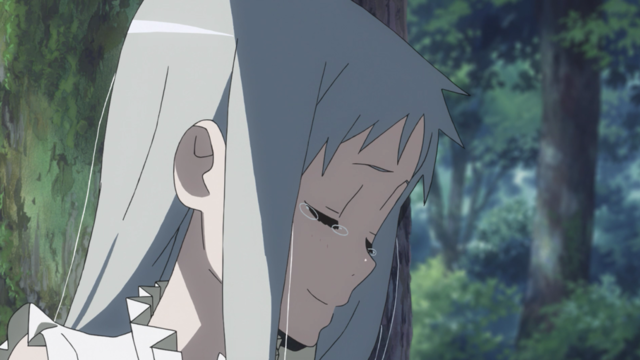 13. Anohana: The Flower We Saw That Day


If in between all the action and comedy you need a good slice of life series about friendship, Anohana is the series for you! The original series aired 10 years ago, but sometimes a trip down memory lane is exactly what you need. Plus a new visual and news of an upcoming project will surely get you pumped to hit play.
14. The Rising of the Shield Hero Season 2


Thinking he'd be the hero in this new fantasy world, Naofumi Iwatani ended up being hated, shunned, and stigmatized at the beginning of The Rising of the Shield Hero Season 1. But as he journeyed on, he developed genuine relationships, gained valuable trust, credibility, and gratitude from others. Season 2, airing in October, is ready to continue with Naofumi's journey and progression.
15. Miss Kobayashi's Dragon Maid S


Miss Kobayashi Dragon Maid has it all! This series draws you in with its cute appearance, but it surprises you with its mature moments and shocks you with some unexpected sizzle. Plus it has dragons, maids, and sweet raps! Be sure to check out the second season's adventures this July.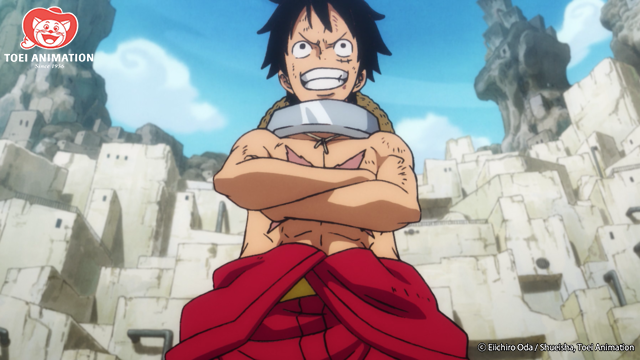 16. One Piece


If you haven't already committed to the legendary behemoth One Piece, now may be a good time to start. The anime is set to hit its 1,000th episode this year, and while diving into a series that's so far along can seem intimidating, if you've been spending a lot of time binging TV lately, this series could be your next big marathon.
17. S8 the Infinity


Take the Tony Hawk Pro Skater video games, and mix them together with vibrant, aesthetically pleasing animation and cool action scenes and you have S8 the Infinity. Sports anime has been really expanding its catalog lately, and this series is an entertaining addition to the genre.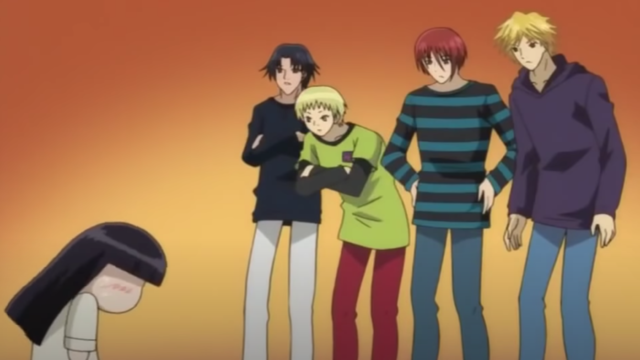 18. The Wallflower


A little bit of nostalgia is nice to mix into your anime watchlist. If you're a fan of Ouran High School Host Club, then you'll love The Wallflower! It's got some handsome boys, a cute and quirky girl with a fascination for all things dark and scary, and all the ridiculous antics of a harem!
19. Death Parade


Death Parade has stayed under the radar, but it at least deserves to be on YOUR radar. A story about the afterlife where a bar represents limbo and its bartender decides the fate of the souls in front of him whether they experience reincarnation, or disappear into the void by playing a game. This is a psychological, thought-provoking drama with some mystery, as we don't know the true nature of the people in the bar, or what led them to where they are. Those secrets will eventually be revealed as the game plays on.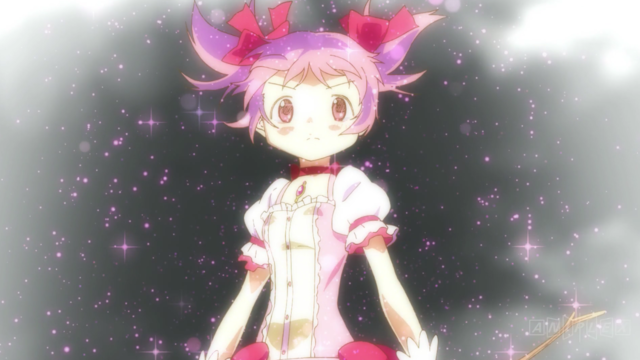 20. Puella Magi Madoka Magica


Like Hunter X Hunter, this year also marks the 10-year anniversary of Puella Magi Madoka Magica. Madoka was and to this day still is a defining series that was a real game-changer for the magical girl genre, showing just how much danger magical girls face. It's a must-watch if you haven't already, so make a contract with yourself to watch or re-watch this series sometime in 2021.

21. How To Keep A Mummy
How To Keep A Mummy is a heartwarming episodic series to watch when you want to have a feel-good time! Friends and classmates spend time together with their mythical creature companions: A precious, tiny mummy who anytime he holds anything will make your heart melt, a somewhat hot-headed but caring oni, a clever dragon, and a fluffy baku. After catching up on everything on your watch list, have fun with this series to round out 2021.


What anime will you be watching in 2021? Let us know in the comments!

---
Veronica Valencia is an anime-loving hot sauce enthusiast! You can follow more of her work as a content creator on Twitter and Instagram.
Do you love writing? Do you love anime? If you have an idea for a features story, pitch it to Crunchyroll Features!