How Sound! Euphonium's Kousaka Reina achieves her goal of becoming special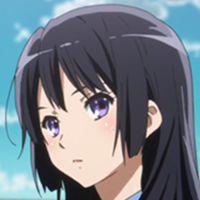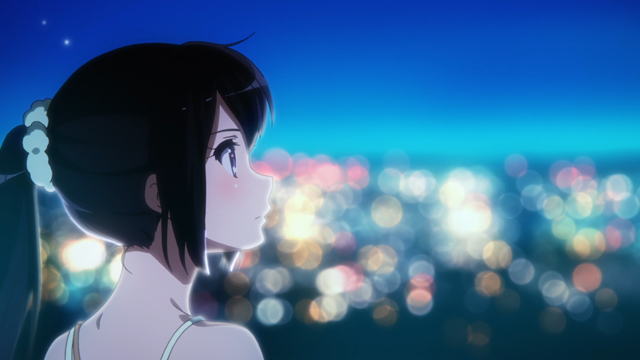 I've played the piano for over 20 years now. My parents were both gifted musicians, so my siblings and I went through the whole nine yards growing up. Private lessons, competitions, recitals, and school band — music was deeply intertwined with every aspect of my life from kindergarten through high school. I loved playing and definitely had a knack for it, so it seemed like a natural career path for me.
Long story short, things didn't work out. I remember bombing my college audition so hard the professor spoke with me about pursuing a music minor rather than the performance program I'd originally applied for. It's not that I was suddenly finding out I was bad at my instrument. The caliber of musicians I was competing against for admission was simply that much higher than my level at the time. I would've had to invest 10 times more effort into practicing than I already was if I wanted to keep up. That staggering realization marked the end of a journey that hadn't even begun.
Sound! Euphonium is an anime that, at its core, is about a high school concert band and the interpersonal challenges faced by its members. As expected from a series focusing on music and performance, the show gives us plenty of examples of talented people who are seemingly out of reach or destined for greatness. The most prominent is undoubtedly one of the series' main characters, Kousaka Reina.
Who is Kousaka Reina?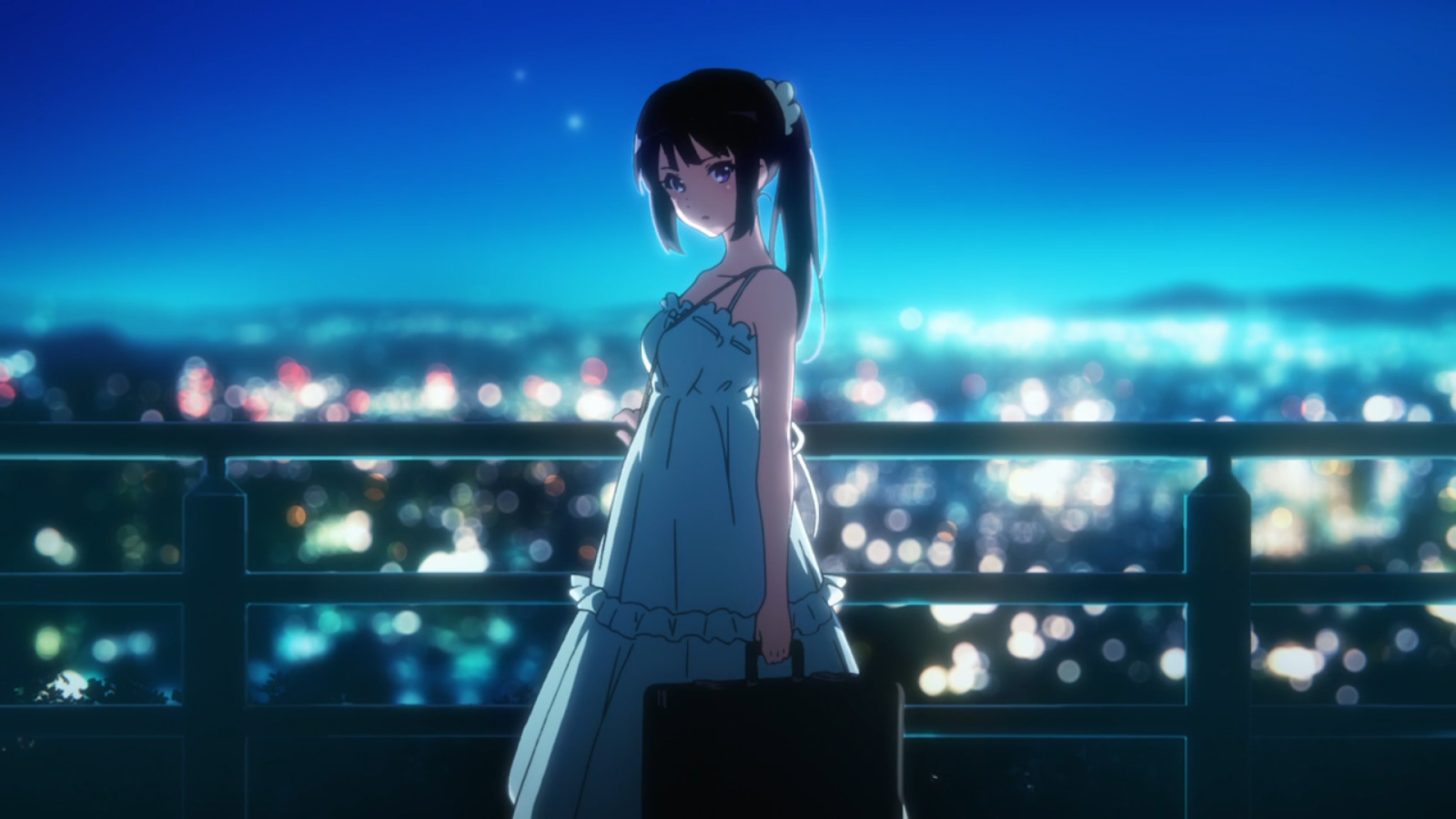 Reina is the perplexing and aloof foil and friend to our main protagonist, Oumae Kumiko; the two have been bandmates since middle school. She's a confident and virtuosic trumpeter who dreams of becoming distinguished in her craft. As she herself puts it, she wants to become special; she wants to stand out and doesn't want to be the same as other people.
In Episode 1, we're thrust into a memory shared by both Kumiko and Reina of their final junior high competition. Their school at the time, Daikichiyama Middle, achieved a "dud" gold rating, meaning they earned the highest grade, but not with enough points to qualify for Nationals. Kumiko celebrates this news along with her classmates while Reina bursts into frustrated tears. She's legitimately confused and infuriated that people are celebrating even though they failed to achieve their goal of qualifying for Nationals. This is made even worse when Kumiko responds to her reaction in surprise, asking if Reina truly believed they'd make it.
We're immediately shown the difference between Reina and her peers. She's remarkably self-critical and hungry; she truly wants to become the best and refuses to accept results that are lower than the high standards she sets for herself. The scenes where Reina is shown, or heard, practicing her trumpet on campus while other characters go about their business are a constant reminder of that fact. This hunger is not only prevalent in her musical capabilities, but also in how she carries herself and interacts with others. Reina speaks in a direct and straightforward manner and sometimes even comes off as unapproachable to those around her.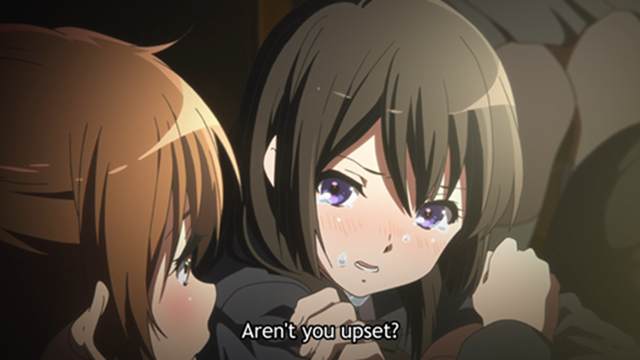 At the end of that opening scene from Episode 1, Reina is more frustrated by Kumiko's reaction than the result itself and ultimately storms off. Fast-forward to their first year at Kitauji High School, where the beginning of the show is set. We find out that Kumiko has believed all this time that Reina disliked her because of their past interaction. When the two first reunite, Kumiko spends days trying to avoid Reina out of shame and regret only to eventually find out that it's water under the bridge. Reina never shows signs of holding a grudge towards Kumiko after their reunion and, with the misunderstanding resolved, they eventually grow closer.
A Different World
Reina walks to the beat of her own drum (no pun intended) and Kyoto Animation never shies away from a chance to show us the stark contrast between how she behaves in comparison to her classmates. She doesn't place as much value in living the stereotypical high school life with her peers because she doesn't want to be normal; she's always looking at the stars.
That's not to say Reina doesn't want those things for herself. As she grows closer with Kumiko, and more comfortable with her friend group, we begin to see a softer and more unguarded side of her. Reina even quickly accepts Kumiko's (accidental) invitation to attend the Agata Festival with her in Episode 8, not only because of her increasing interest and respect for Kumiko, but for the fun of it. Her blunt acceptance of this invitation is purposefully surprising to viewers because it goes against the grain of the proud and focused manner in which we're used to seeing her present herself.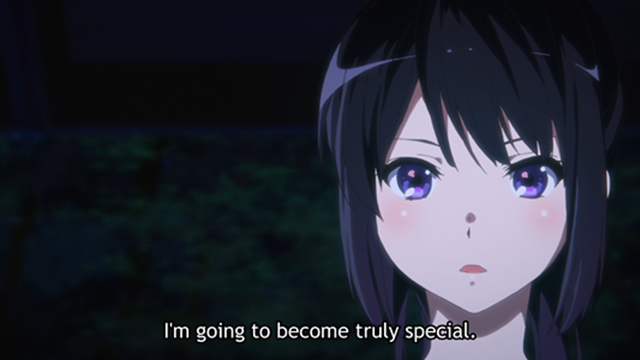 When the night of the festival arrives, rather than hang out at the main event like everyone else, Reina has Kumiko meet her at a separate location with her instrument and go on a hike. The night ends with a declaration from Reina to Kumiko where she restates her goal to become truly special, not just someone who thinks they are, by practicing even harder.
This scene solidifies that Reina is already special because of the type of person she is now and who she's willing to become to accomplish her goal. At this moment, Kumiko is awestruck by Reina's testimony and thinks to herself that she's about to get sucked in. This realization is a turning point for Kumiko and a catalyst for her growth as a musician throughout the rest of the series leading up to the Nationals.
Becoming Special
Sound! Euphonium's portrayal of Reina's passion doesn't prop her up as a symbol of perfection. Rather, her character is a shining example of what it means to truly chase after a goal for yourself with your entire being. Her infectious tenacity and first-rate skills as a musician continuously inspire those around her, whether she realizes it or not.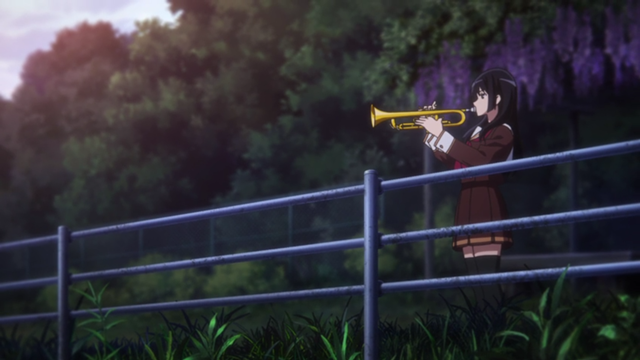 Personally, I wasn't prepared to dedicate so much of myself to becoming a better musician all those years ago. I loved playing the piano, and still do, but I definitely wasn't cut out to make it what I did for a living.
Greatness is rarely attained by following a linear path. There are folks out there who live and breathe their craft. Those who view their work not as a passion, but as an obsession. They inspire others and their natural gifts serve as a means to push themselves to greater heights no matter what.