These zombie girls have a song for everyone!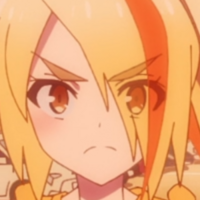 Some of the best parts of ZOMBIE LAND SAGA are the amazing performances given by the show's idol group, Franchouchou. Ranging from headbanging metal to inspirational pop to even an iconic rap battle. With such variety, there's definitely a song for everyone to relate to. Which begs the question: Which song most represents the energy you give off? Which one would play as you make your entrance to a party, ace a test, or even achieve your dreams? Well, now you can find out which Franchouchou song would be your theme song by taking our quiz below!
Which song from ZOMBIE LAND SAGA is your favorite? Let us know in the comments below!
---
David Lynn can be found obsessing over Fate/Grand Order on Twitter @navycherub.
Do you love writing? Do you love anime? If you have an idea for a features story, pitch it to Crunchyroll Features!