How Fushi's journey can also teach us about the ways of empathy and humanity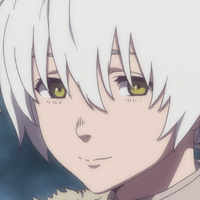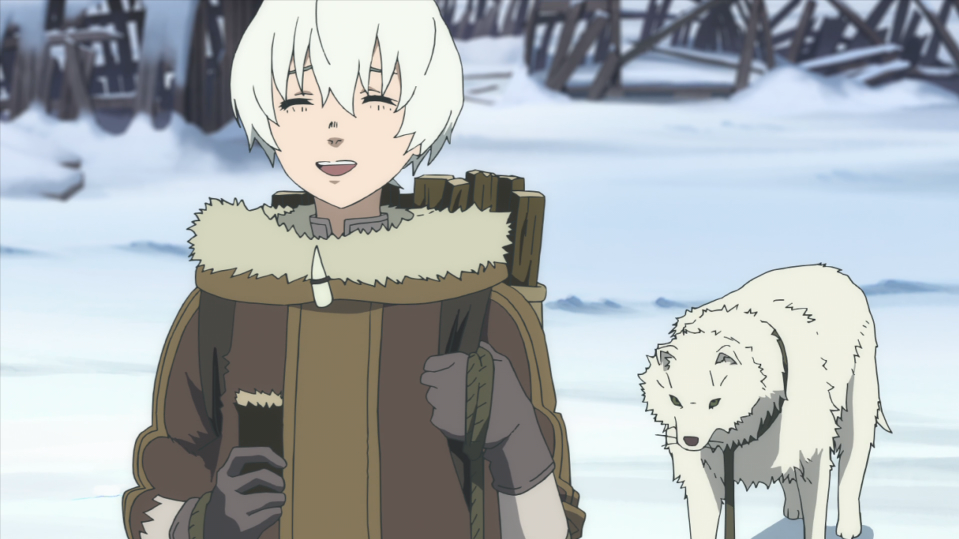 Fushi is an intriguing character. Not only do they have the powers of immortality and being able to change into other people and animals they've interacted with, Fushi is having to learn how the world works in a very quick way in order to survive. It's one of the fascinating aspects of To Your Eternity since you get to see both the good and the bad of humanity, society, and everything in between through the eyes of someone who's never experienced any of that.
There are two key points in the first half of To Your Eternity that become the basis of Fushi gradually learning more about how to interact with and understand humans. The first is meeting the boy in the opening episode, the second is meeting March. Although one of these points only lasted a single episode, it still provided profound insight for Fushi to begin their own journey toward meeting all of these different characters they'll come across throughout the rest of the series.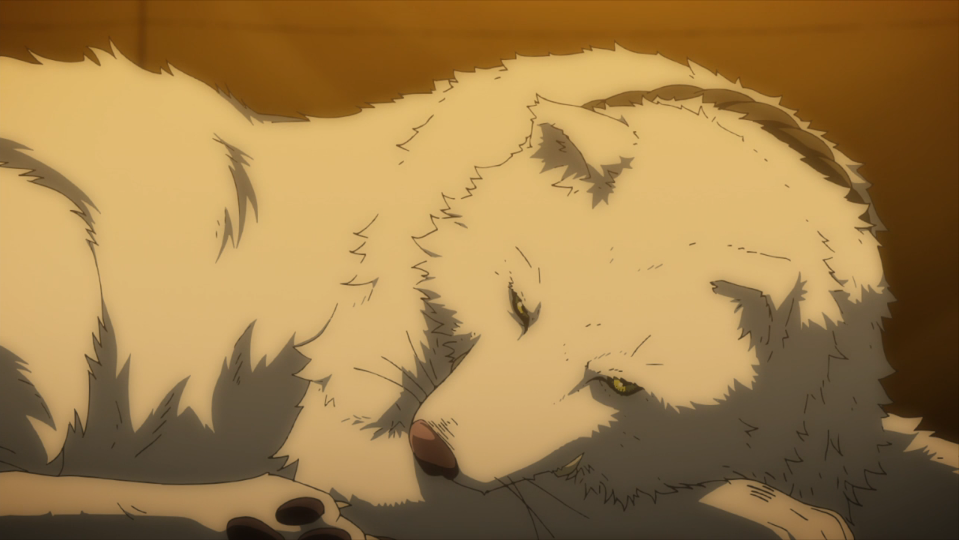 Before Fushi was Fushi, they were an orb. An orb that eventually became a dog that found a boy who was the original dog's owner. This brief meeting between the two establishes Fushi's ability to learn and slowly understand the drive of human nature. Desperately, the boy wants to find the rest of his village that has supposedly gone off to a new location and left him behind. The boy battles injuries, the severe cold and weather, and a lack of food to try and find them. All the while, Fushi is right there, step for step, traveling alongside this boy.
While Fushi is able to see this drive and determination, they also experience tragedy when the boy suffers an injury that slowly gets worse and worse to the point of making the boy bedridden. Ultimately, the boy succumbs to his injuries, and Fushi has to experience grief and death for the first time. It's a tragic moment, but one that every person will experience in their lifetime. We see what impact the boy had on Fushi when Fushi takes on the boy's form to try and carry out the boy's dream of being able to see new places, people, villages, and everything in between.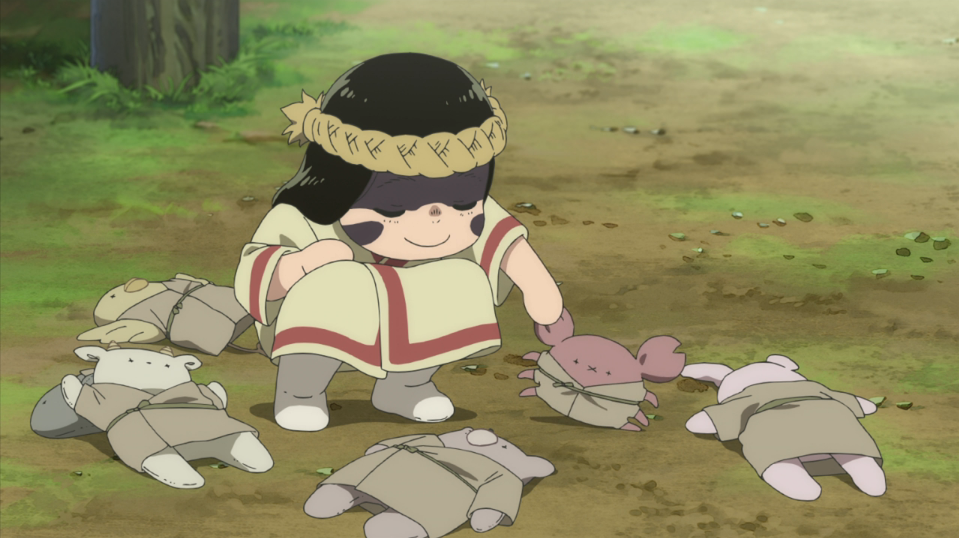 The biggest instrument of change and learning about humanity so far in the series was the introduction of March's story — a story wrought with traditions, rebellion, loyalty, and tragedy. March's struggles of not wanting to become a sacrifice and die young become intertwined with Fushi, and she becomes the first person to truly show them how to actually do things that humans do, such as eating food or saying simple phrases. She takes pride in being Fushi's de facto parent since it's possible she'll never actually experience that.
Throughout the early parts of this story, Fushi is stubborn in a way that almost seems odd because they wouldn't have learned that yet. However, it's easy to understand when you remember that Fushi has one goal, and that's to travel to see what's out there in the world. They don't really have an understanding of the concept of diverging from that task. March's continued insistence to try and make Fushi eat properly or say "thank you" begins to change that part of Fushi.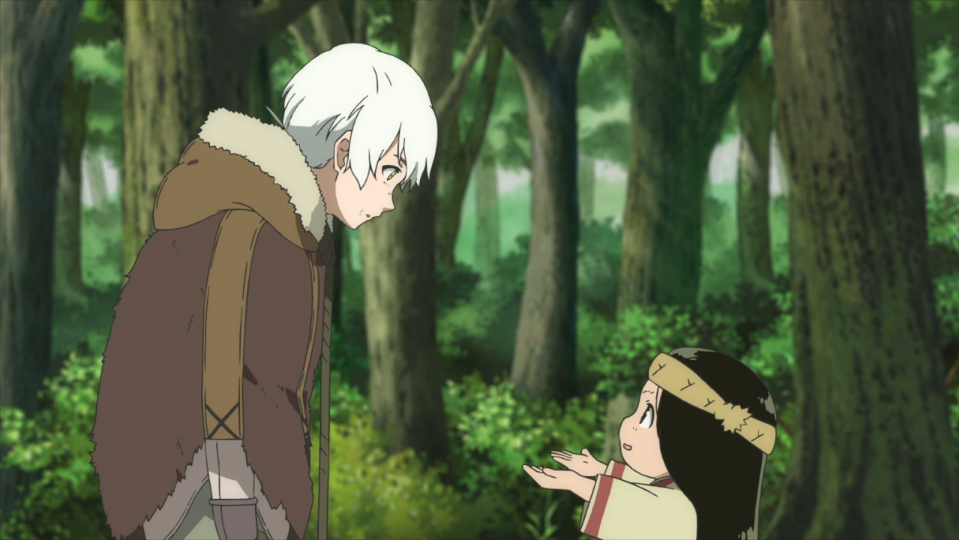 That insistence by March is what leads Fushi to eventually save her from being sacrificed and eaten by the giant bear. Even when March, Parona, and Fushi are taken into captivity by Hayase, Fushi still sticks by March's side because of what she's done for them and taught them. We see Fushi slowly begin to understand more socially acceptable concepts through their time of being around this new group, but it all comes crashing down and leads to Fushi learning even more.
In perhaps the most shocking and emotional scene of the series thus far, March sacrifices herself to save Parona when they try to escape from Yanome. This selfless move causes Fushi to erupt in a new way by transforming into the giant bear and wreaking havoc on their pursuers. It's another form of grief and sadness for Fushi, but this time, it's mixed with anger and rage in a way that Fushi hadn't experienced before. This small child that tried her best to teach Fushi what she could is gone because of other people's selfish actions. Unlike with the boy earlier, this isn't about fulfilling her dream — it's about avenging her. Even though this is anger Fushi is feeling, they've also learned emotions such as compassion and essentially how to truly care for someone, like March.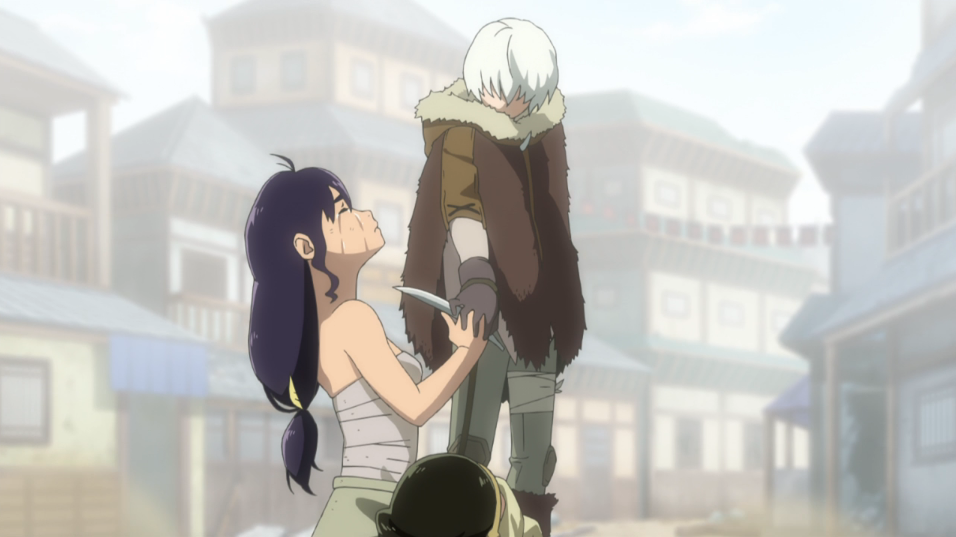 These new emotions extend to Fushi saving Parona from killing herself after realizing March wouldn't be coming back. The Fushi from the beginning of the series most likely would not have done that. Yet through all their time with March and everyone else, they've learned that life is something you don't take for granted. It helps both Fushi and Parona to find a way to keep moving forward. With Fushi also taking on the form of March afterward as well, it's their way of holding on to the memory of March to make sure she's not forgotten.
As we begin to move into the second half of the series, it will be very intriguing to see how much more Fushi will evolve with what they learn from new people with regard to humanity and society. The first half of the series has made it so it's easy to tap into how each individual person might deal with the situations Fushi has to go through and perhaps can find a new way to look at their own humanity. We all learn new experiences from going to new places and meeting new people, and that's exactly what Fushi is going to do as well.

How far do you think Fushi will go with learning more about the ways of humanity and has the series gave you a new perspective on life? Let us know down in the comments below!
---
Jared Clemons is a writer and podcaster for Seasonal Anime Checkup and author of One Shining Moment: A Critical Analysis of Love Live! Sunshine!!. He can be found on Twitter @ragbag.
Do you love writing? Do you love anime? If you have an idea for a features story, pitch it to Crunchyroll Features!