The horror master has done a lot for the genre over the years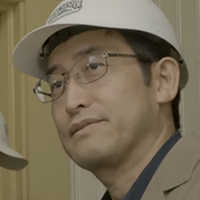 Few manga authors have as much global notoriety as Junji Ito. For decades, his work has thrilled and horrified fans with its immaculate pacing, strong narrative, and absolutely chilling artwork. Stories like Tomie, Gyo, and Uzumaki have become classics of the horror genre, while his Cat Diary was lauded for its cleverness and humor and his adaptation of Mary Shelley's Frankenstein showed his versatility. In short, Junji Ito deserves all the praise he gets, and today, on his birthday, I'd like to celebrate his life and work with a quiz. Take it below to see how much you know about the modern horror master!
Quiz Maker - powered by Riddle

---
Daniel Dockery is a Senior Staff Writer for Crunchyroll. Follow him on Twitter!
Do you love writing? Do you love anime? If you have an idea for a features story, pitch it to Crunchyroll Features!