Celebrate the season with anime that goes beyond the beach!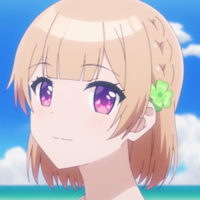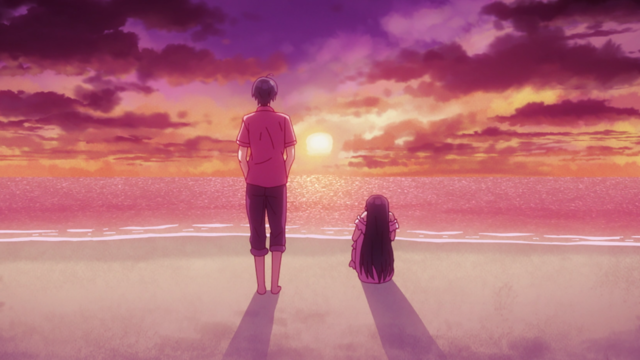 It's not only fun anime beach episodes that provide a summertime atmosphere. Some shows use summer, or the spirit of summer, as an opportunity to develop their characters, have them participate in training camps, explore new friendships, go to festivals, light fireworks, or use the summer season to find a way to get closer to their love interests. A lot can be accomplished during this time, and even though the season is winding down, who says the spirit needs to stop? Let's dive into summer arcs that take advantage of the warm months and goes beyond the beach episode!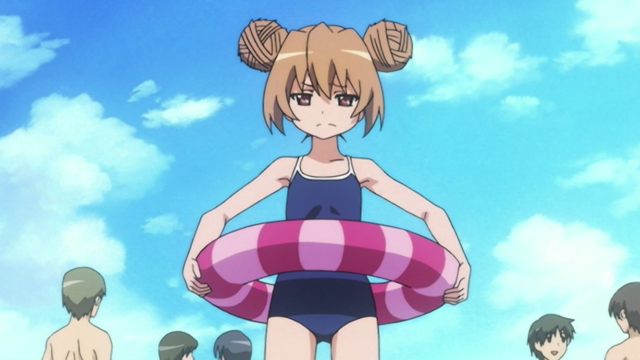 Episodes 7-10 of Toradora are a great example of characters participating in all they can during a series' summer arc. Our characters begin the trek into summer by shopping for swimsuits and swimming. Not everyone (and by not everyone I mean Taiga) is excited about their new clothing purchase and having to swim (especially considering Taiga can't). Toradora's summer arc starts off poolside, but then travels to a beach house where our characters have picnics, play sports, light fireworks, explore caves, and even experience some "haunts." This series really allows its characters to experience a lot with their free time, like having deep conversations about love, relationships, and scheming to get close to their crush. Also in that free time, we get to experience the characters' personalities and feelings outside of a classroom setting.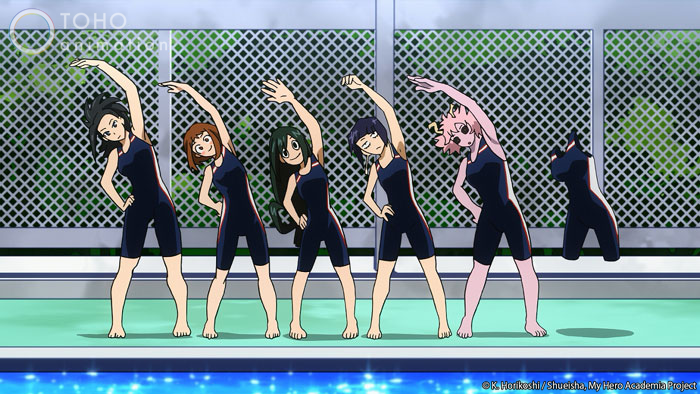 Summer also means summer vacation, so having to spend it doing anything less than having a good time with your friends sounds like a drag. But for U.A. High School's classes 1-A and 1-B, a summer training camp and a chance to improve their quirks is something they're totally down for! Before camp, the students of 1-A still get a chance to have fun with an afternoon at the school swimming pool ... even if it did become a day of training. Unfortunately, swimming is the most relaxation the cast of My Hero Academia will get because shortly after arriving at the training facility, not only do the students endure tough challenges, they are also attacked by the villains. Summer spent at the training camp was anything but breezy and left an impact on our characters. Not only were they tasked with relying on themselves to fight off this group of villains, but they also established a better perspective of how other people view heroism and how difficult it can be to save everyone.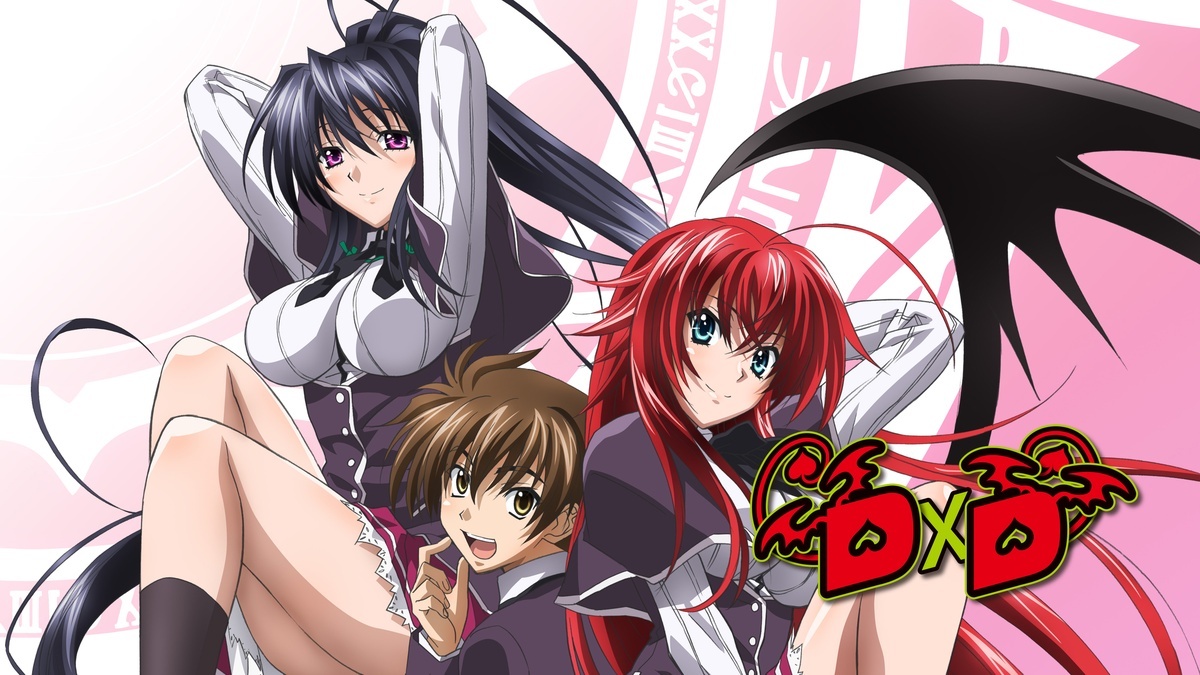 High School DxD Born's Issei Hyodo also finds himself having to spend the summer training, but spending your vacation leveling up in the underworld surrounded by your many appealing love interests doesn't sound like a bad idea. This arc starts out adventurous with the members of the Occult Research Club entering the underworld and training, but as the arc progresses, mysteries start unraveling, revealing the true identities of characters, and we discover how extensive the mythologies within the realm of this show runs. A grand party is where all the members of myth meet, and it's a good thing the Occult Research Club trained since it'll come in handy during the battle that happens during this arc. Issei had a pretty busy summer in the underworld, but unfortunately, summer ends, and returning to the real world also means returning to real-world problems ... like summer homework.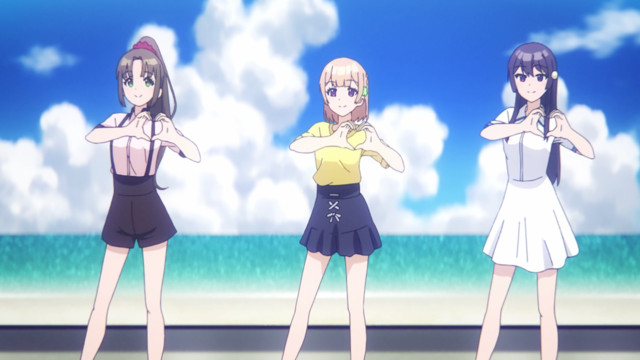 Who says summer is only the three designated warm months of the season? The characters of Osamake: Romcom Where The Childhood Friend Won't Lose sure don't think so! In Episodes 7-9, the members of the Ultramarine Alliance Club head to Okinawa in October, partly to enjoy the last warm months while also making up for their lackluster summer vacation, but also to shoot a music video with the club's leading ladies! When the club arrives at the tropical paradise, it's not the music video the leading ladies are solely focused on. The competition to win Sueharu's heart is still in full swing. Not only does this arc bring summer vibes and energy to an untraditional time of year, but it also has some surprising revelations about our characters' feelings, and it's topped off with full-on music and dance number!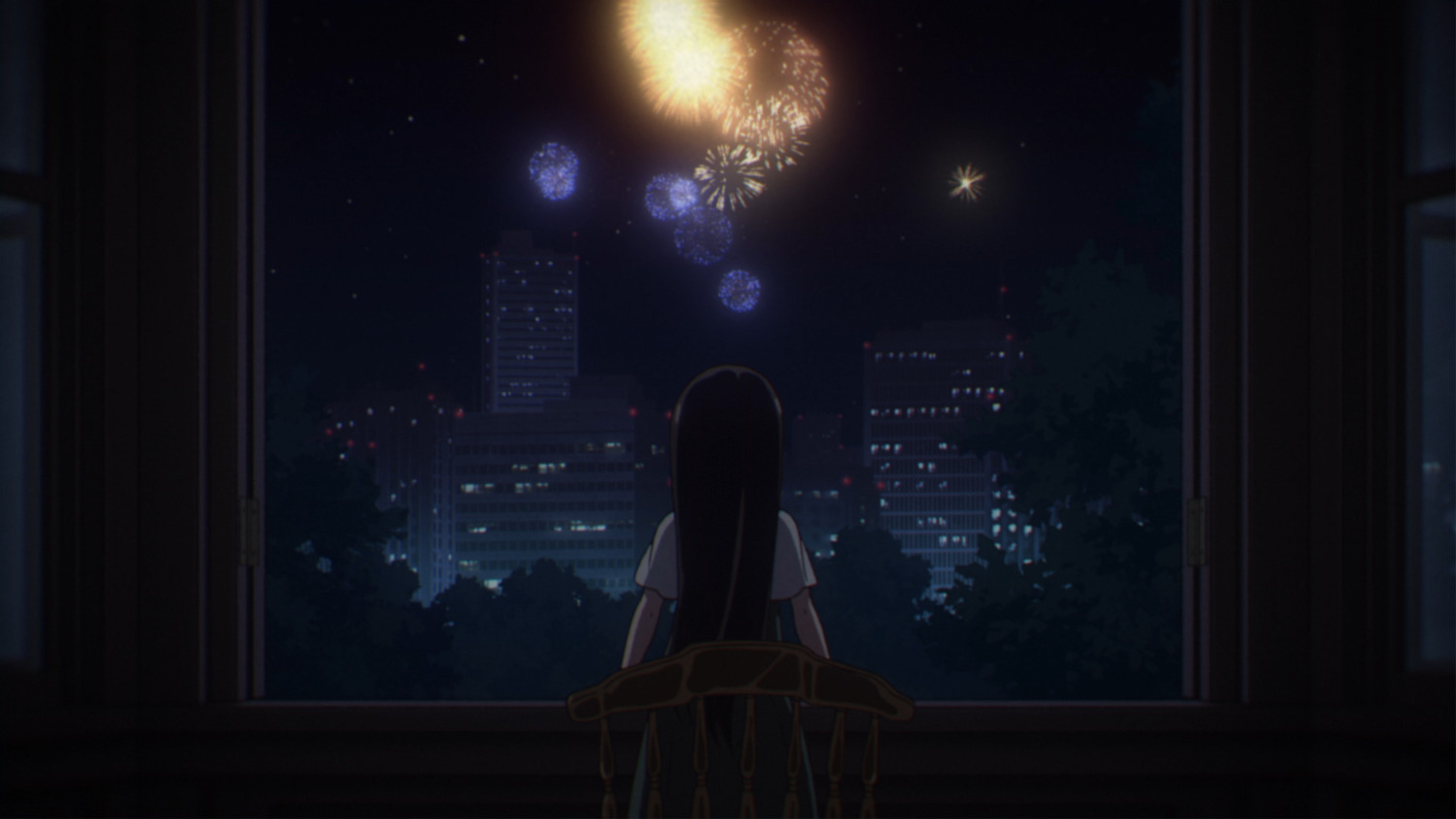 When it comes to summer plans, some people go with the flow. However, in Episodes 10-12 of Kaguya-sama: Love is War, coordinating summer plans has never been more calculated. What seemed like a casual conversation about summer plans for some of Shuchiin Academy's student council members, was actually the start of a well-designed plan by Kaguya Shinomiya and Miyuki Shirogane to coordinate a coed trip and spend time together. Of course, they're so competitive that neither of them could be the person presenting the idea, so they casually drop hints for the other student council members to "pitch the idea." Plans are eventually made to attend a fireworks show, which becomes more than just a fun summer activity when we learn some characters spent their breaks isolated, never being able to experience a real summer full of memories with friends or family. In the end, Kaguya-sama: Love is War's summer arc is a game-changer, with our characters experiencing something they will always cherish.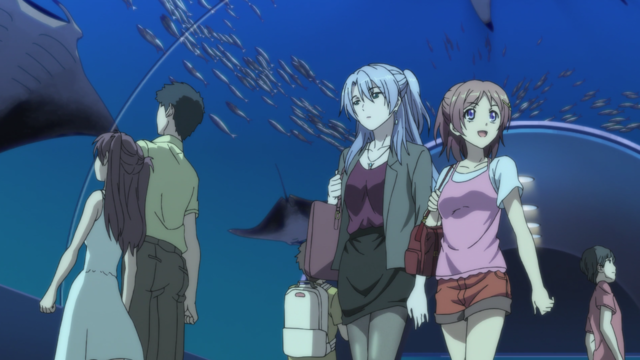 I've mentioned how Science Fell in Love, So I Tried To Prove it has a great beach episode, but this summer arc has more obstacles, which brings more boiled emotions, which brings more drama, which finally brings the climactic moments of the season where characters drift from their quirky, analytically driven personalities and start acting on emotion. Yukimura, Himuro, and the rest of the members of the Ikeda Lab head to Okinawa for a training camp. Not only did this summer camp create the perfect backdrop for all of this series' most heartfelt moments as characters broke out of their comfort zones, but summer also proved to be an important time of year for them. Most spend months preparing to present their research, and although you can choose to let loose during summer, it's also a time where everything you've been working on comes to fruition, and hard work, in both science and in love, can really pay off.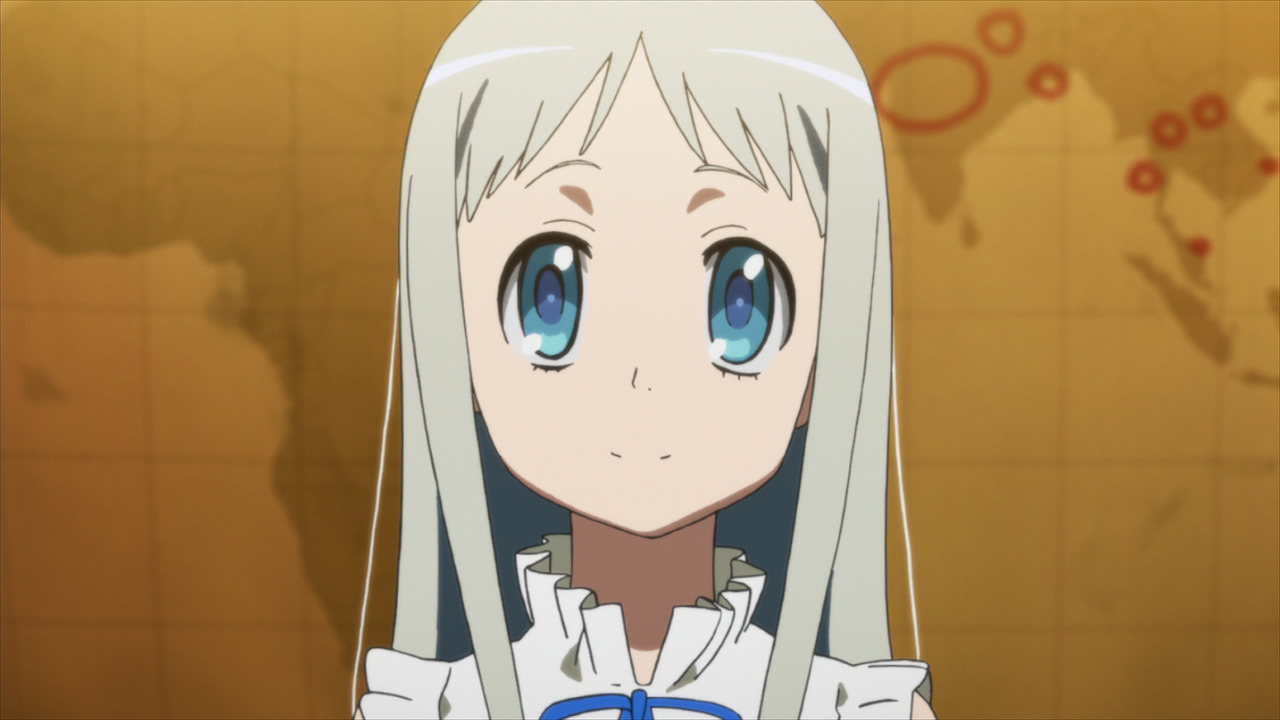 Anohana: The Flower We Saw That Day tells its tale during the summer, but its story isn't light and airy. It also doesn't have that vibrant energy the season can radiate. Jintan and his distant friends spend the warm months reliving tragedy and revisiting old, painful memories and heavy feelings of guilt. These friends used to have adventurous summers of exploration when they were kids, but after a tragic accident involving their childhood friend Menma, things changed. They stopped calling each other by their nicknames, stopped hanging out, some stopped going to school. Now they act bitterly toward each other, but they do somehow come together to grant the wish of Menma's spirit. Summer in this series isn't spent laughing at the pool with close friends, it's spent as a journey of personal growth. The characters come to terms with their conflicted emotions and seek forgiveness so they can eventually find their way back to those happier summer days as true friends.
What are some of your favorite summer arcs? Let us know in the comments!
---
Veronica Valencia is an anime-loving, hot sauce enthusiast! You can follow more of her work on Twitter.
Do you love writing? Do you love anime? If you have an idea for a features story, pitch it to Crunchyroll Features!