The sequel to Yakuza spin-off Judgment launches on consoles today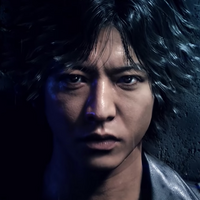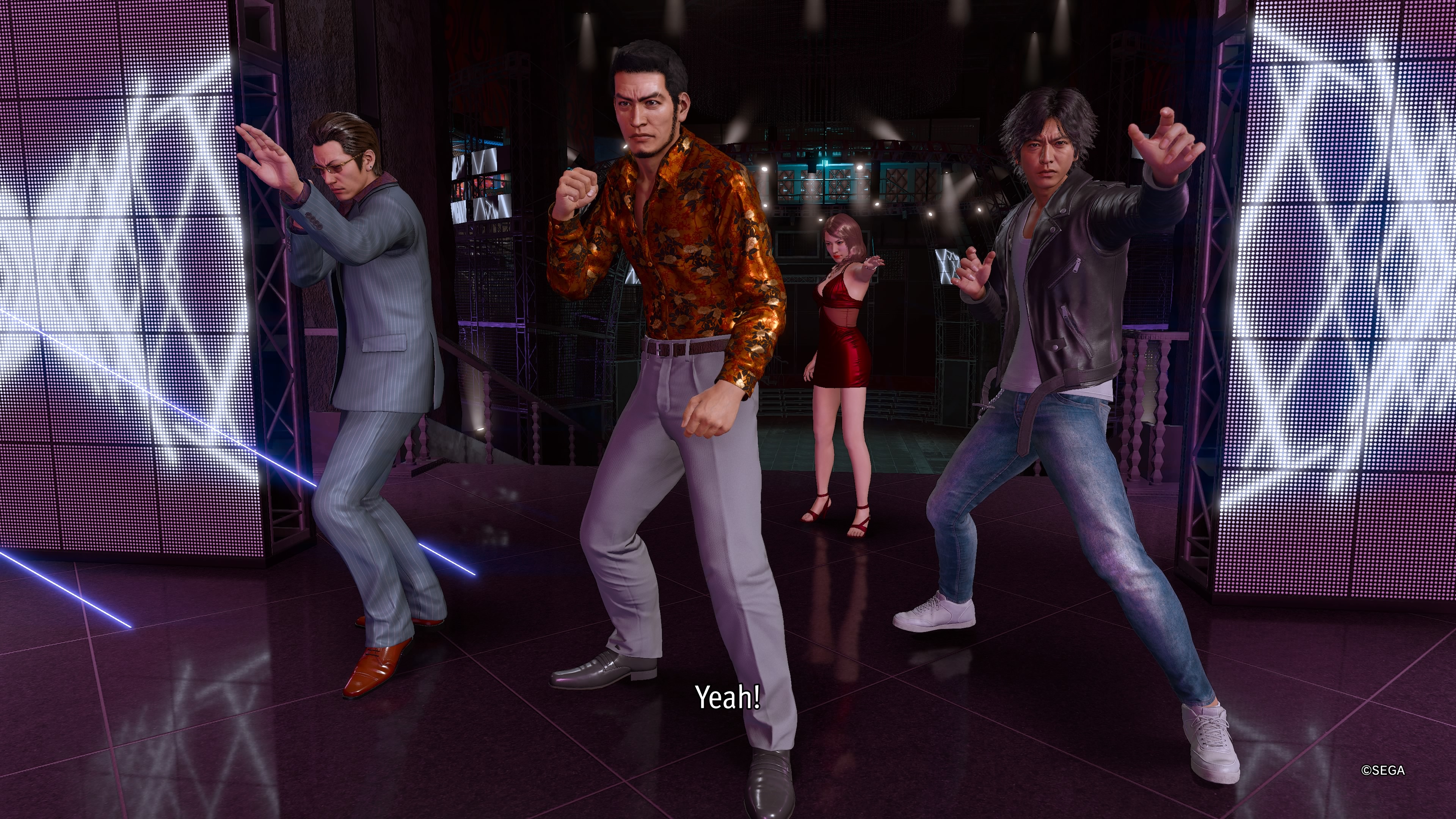 For the third time this year, fans of the Yakuza franchise get the chance to head to Kamurocho on next-generation platforms in Lost Judgment, the sequel to the spin-off game Judgment which follows lawyer-turned-detective Takayuki Yagami in his adventures to uncover the truth and bring justice to those that don't have a voice. Like 2020's Yakuza: Like a Dragon, a lot of the meat of the game is spent in Isezaki Ijincho, the in-universe version of Yokohama — for better or worse.
Without spoiling much of the twisty plot of Lost Judgment, Yagami has been asked by Judgment teammate Fumiya Sugiura and friend Makoto Tsukumo to check out their new detective agency in Yokohama and help them with a case involving bullying at a local private school. Soon enough, that case spirals when Saori from Yagami's previous law firm asks him to help on a case of a groper in Ikebukuro. Both cases soon become interlinked in a tale that unravels systemic corruption at the highest of levels.
This is where I think some of the main plot falls apart. While compelling and interesting to watch unfold, the number of times the story goes from "this person did it!" to "no, actually this person!" gets a little tiring, especially when the case gets more and more elaborate as it goes on.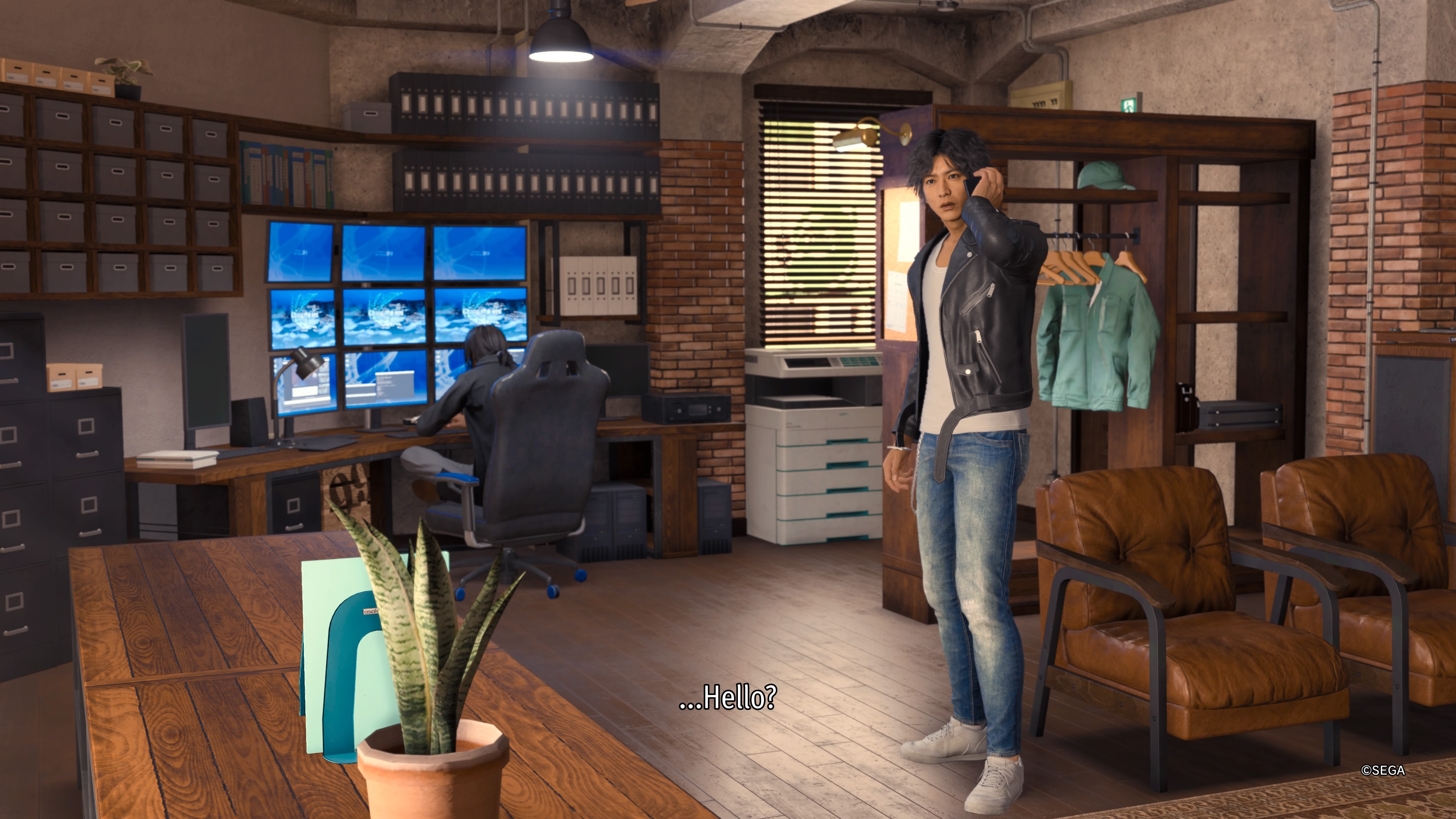 To compound on that, it's harder to get emotionally invested in the main plotline of Lost Judgment compared to Judgment as Yagami doesn't have as much of an emotional connection to the characters being wronged outside of meeting them a few minutes/days prior. Judgment had Yagami fighting for his reputation, his demons, and his family. In Lost Judgment, we are mostly fighting for the truth and Yagami's sense of justice — not that they aren't compelling in their own right, but the plot just lacks the weight of the first game.
The main theme of the game is bullying and the hurt it can cause rippling through the community when unchecked. Which for many people can hit closer to home, that includes me. Lost Judgment does a very good job of showing how schools and businesses (which is not limited to Japan) can turn a blind eye in situations to either not rock the boat or keep face. The game also does a great job of showing how to diffuse the situation and how to help break cycles of abuse, though as the game progresses, it tries to show how bad the cycle can get in the most outlandish and over-engineered plot this side of Onomichi.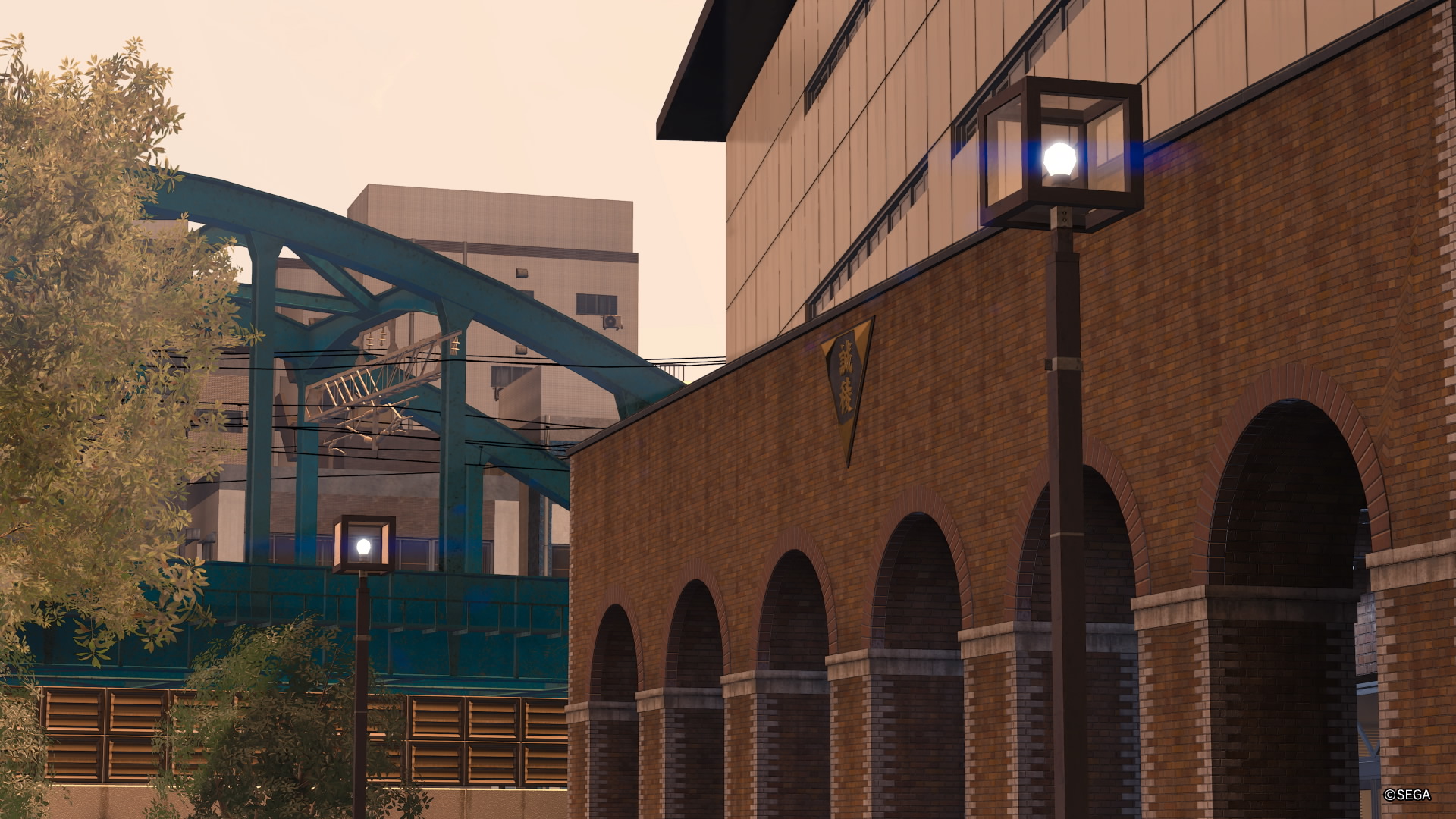 One of the new areas of the game is Seiryo High School, a wholly fictional private high school in Yokohama that serves as the main hub for the side stories and school stories. The school stories send Yagami and the Mystery Research Club on a quest to uncover The Professor, an underworld figure who is turning good students into delinquents. Through these stories, Yagami must go undercover in school clubs, biker gangs, and boxing arenas to learn more about The Professor and their tactics.
These are where the bulk of the mini-games and fun of Lost Judgment come in. I got to dance with the Seiryo Rabbits as they make their way to the top, fight in robot competitions, play Virtua Fighter in the eSports Club, and even go skateboarding in one of the most fun minigames in the Yakuza franchise.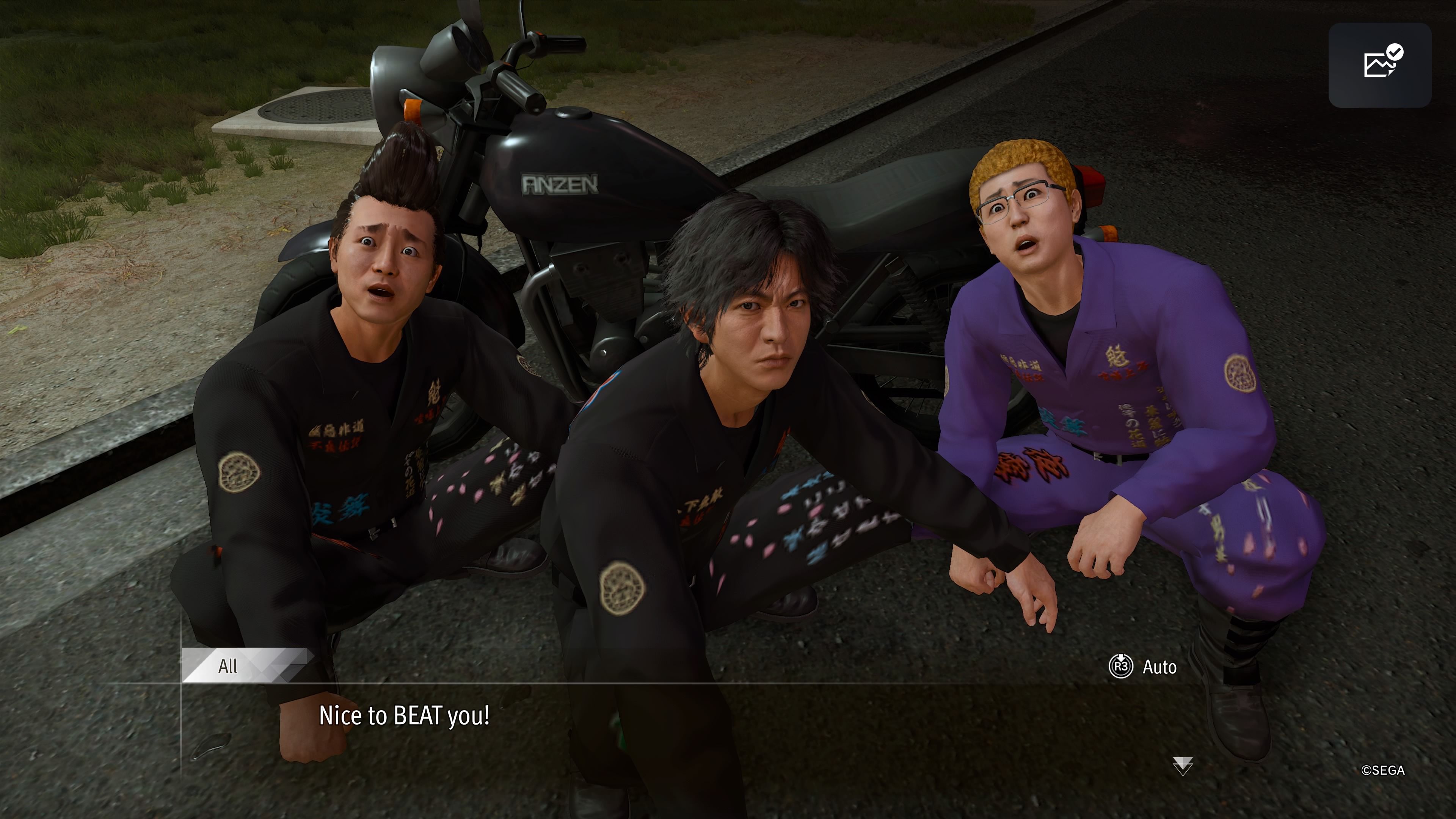 Many of these mini-games are surface level at best and can be cheesed with the right combination of movements, parts, or even just straight button mashing. Even so, the stories they contained brought a breath of comfort during the main plotline. Though there was some tonal whiplash going from a tortured murder scene to a love triangle and dancing rhythm games.
My main gripe with the school stories system, and one with the Yakuza franchise as a whole, is the locking of these school stories behind main plot completion. While all the other games in the franchise do this to some degree, it's very obvious with the use of the school diary, which clearly shows when a certain club's completion is locked, making you have to wait to hit main plot points before you can continue.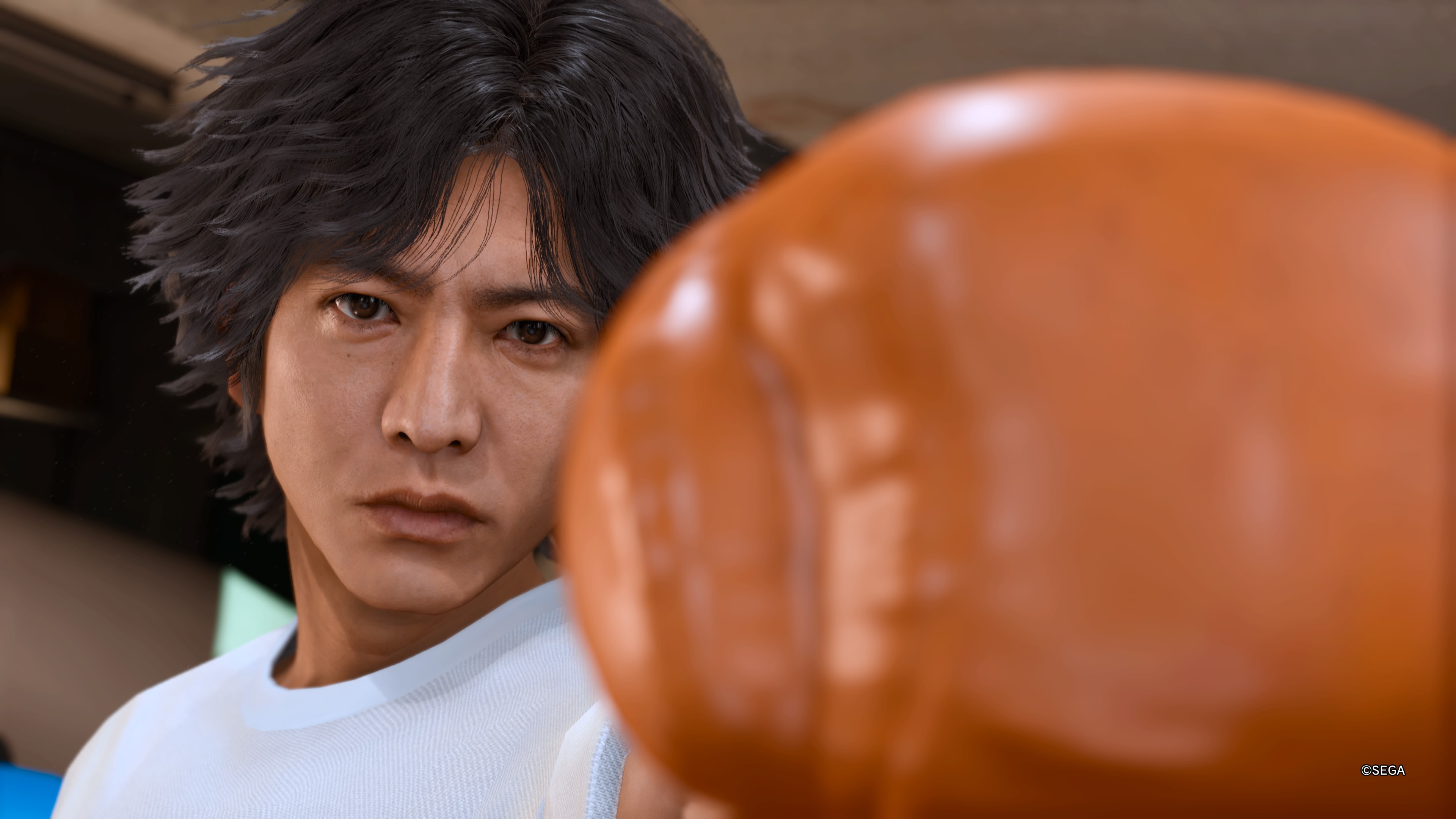 If you've played any of the previous Kiryu-led Yakuza games or the first Judgment, the controls have barely changed, only becoming more and more refined. Yagami has a new fighting stance in this game, Snake, which I spent most of the game on, having fun ducking and weaving through enemy punches as I scared them to death.
Getting SP has also gotten an overhaul, making it much easier to gain new skills — especially, if you spent your first set of points on the "more SP from battle" skill. Skateboarding is the best way to get around in a Yakuza game yet. Petting doggos and kitties is nice.
The direction, especially in the cinematic cutscenes is top-notch. The composition uses first-person views, Dutch tilts, and rack focusing to convey the emotions and actions of scenes. This is helped by the extremely detailed models that have facial pores, blemishes, and scars to make the characters look hyper-realistic. I could tell that the main plot had the most work put into it. The side stories have certain moments of cinematic brilliance but are mostly made up of your average Yakuza-standard flair.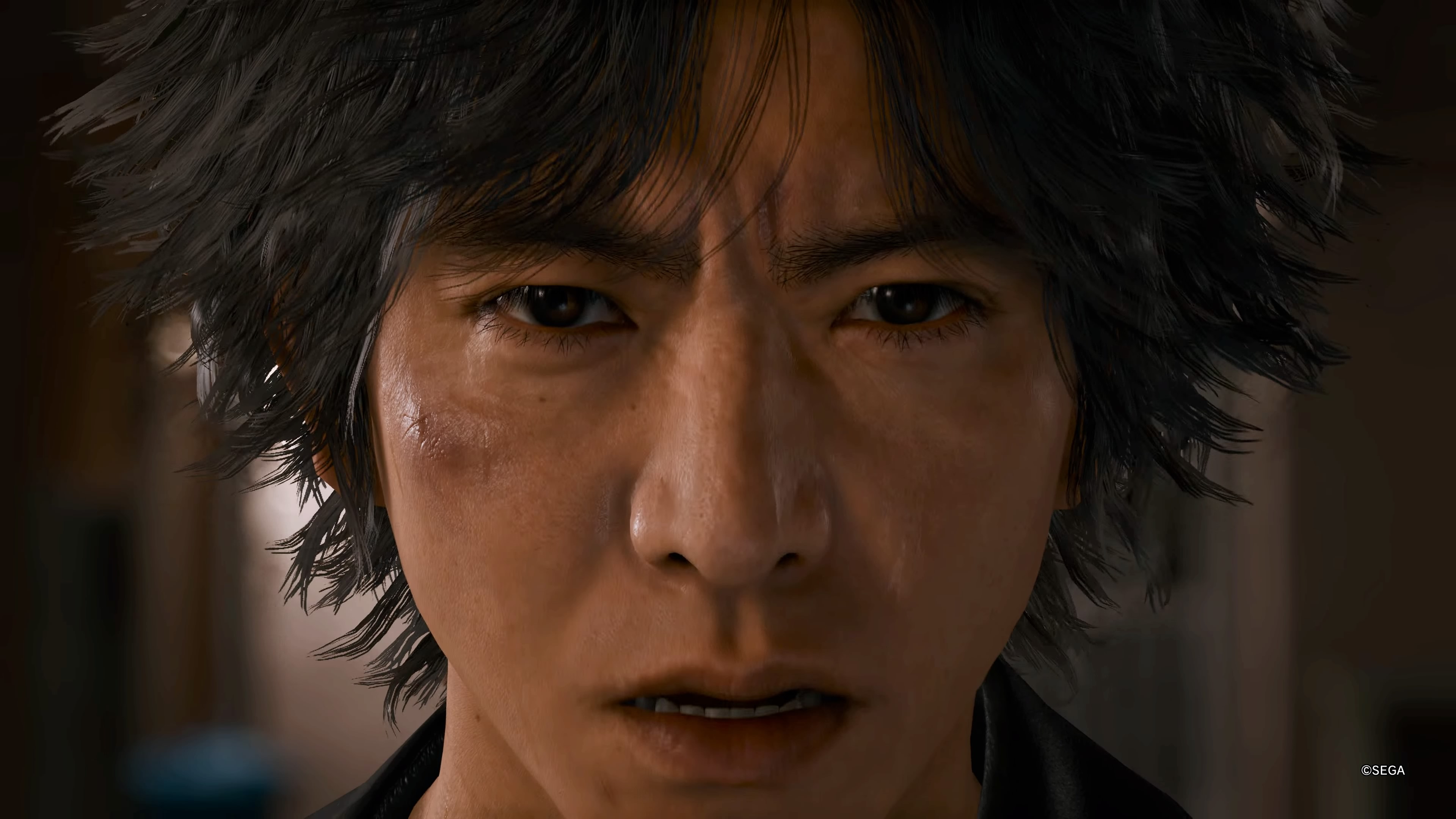 That being said, Lost Judgment looks and plays exactly like the remastered version of Judgment, with only slight differences in Kamurocho and hardly anything noticeable in Yokohama from Yakuza: Like a Dragon, aside from the removal of minigames like Dragon Kart and karaoke (yes, there is a dancing mini-game, but no karaoke).
Similarities between Lost Judgment and its previous game don't end there, with characters, plot beats, and even missions carried over from Judgment. This is most noticeable in a mission where you take control of Saori and have to become a hostess at the exact same club. Happily though, unlike the first game, Lost Judgment doesn't shy away from the main Yakuza franchise with some familiar faces popping up in Isezaki Ijincho.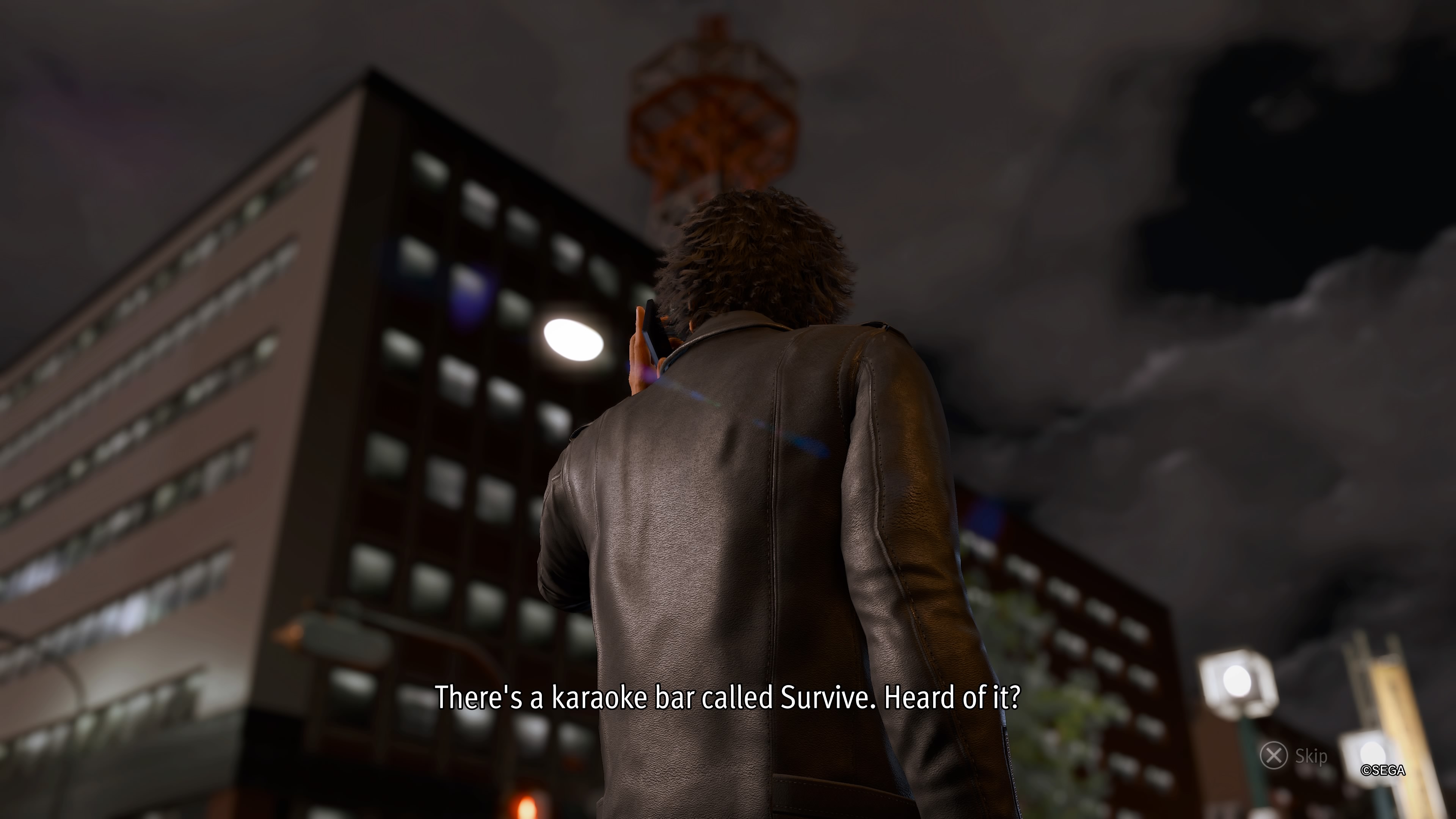 I played Lost Judgment on PlayStation 5 on "resolution priority mode," which sets the resolution of the game at 4K at a 30fps cap. A "standard mode" exists with the game running at 60fps at 1440p — which I tried and worked fine in combat but preferred the higher resolution mode to get those Japanese streets looking the nicest they can in Yakuza's Dragon Engine.
Lost Judgment made some use of the DualSense controller throughout the game, with the adaptive triggers giving off some tension in the coin toss mechanic, though not anything else I could find. The haptic feedback featured prominently in the skateboarding mechanic where I could feel the vibrations in the road and whenever the board hit a curb — it almost felt lifelike.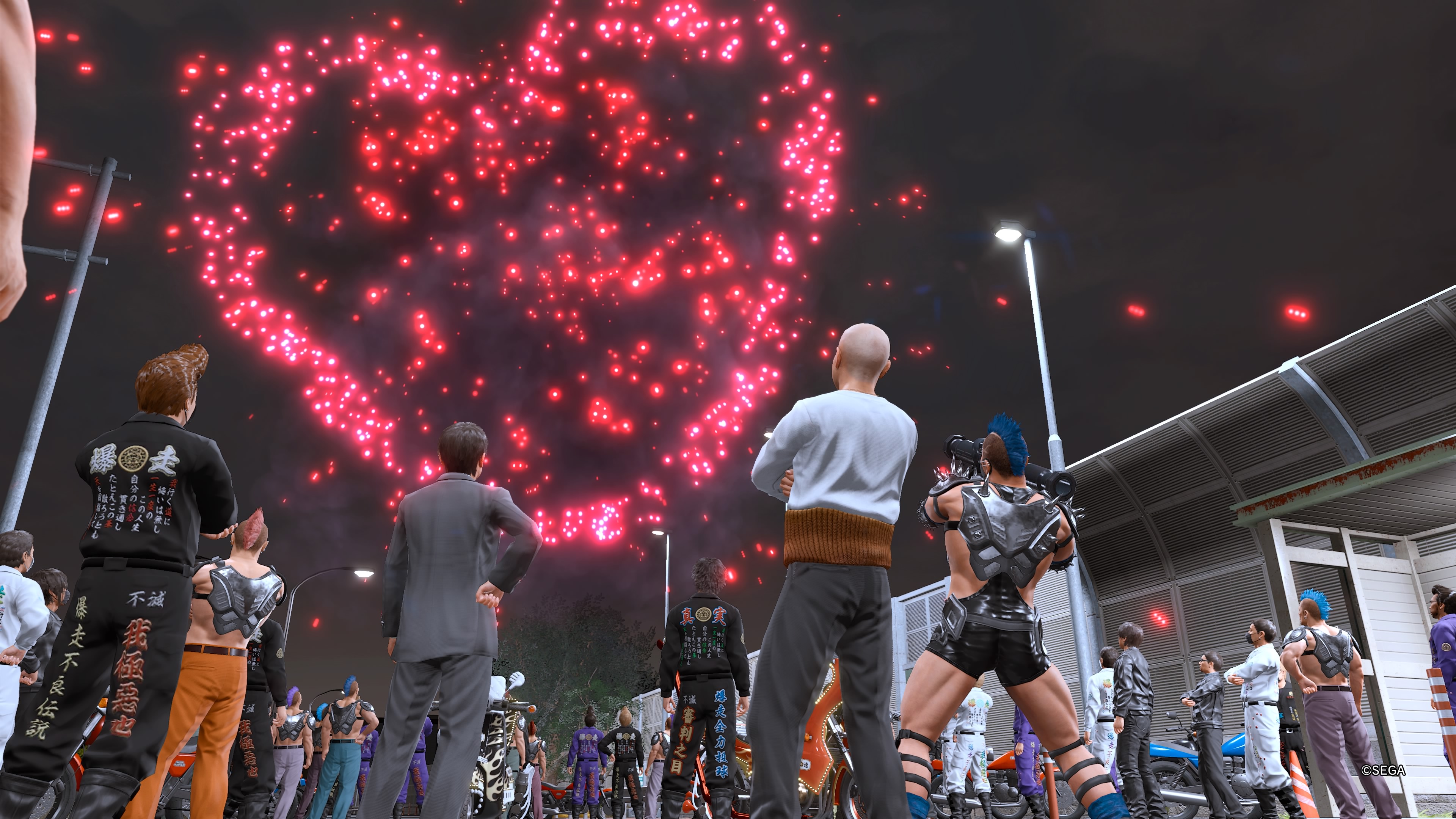 For fans of the Yakuza series who are looking for more Yakuza content and don't mind the repetition that the franchise is known for, Lost Judgment is a great time that exceeds some of the mainline Yakuza games. It is by far the best-looking game of the franchise with its darker color palette and has the best action controls in the series. But for those newcomers to the series, there are too many callbacks to the first Judgment game to ignore if you haven't played it, so play that first, and maybe Yakuza: Like a Dragon too for good measure, which is also great.
Lost Judgment will be available worldwide on PS4, PS5, Xbox One, and Xbox Series X | S, today, September 24 in both English and Japanese.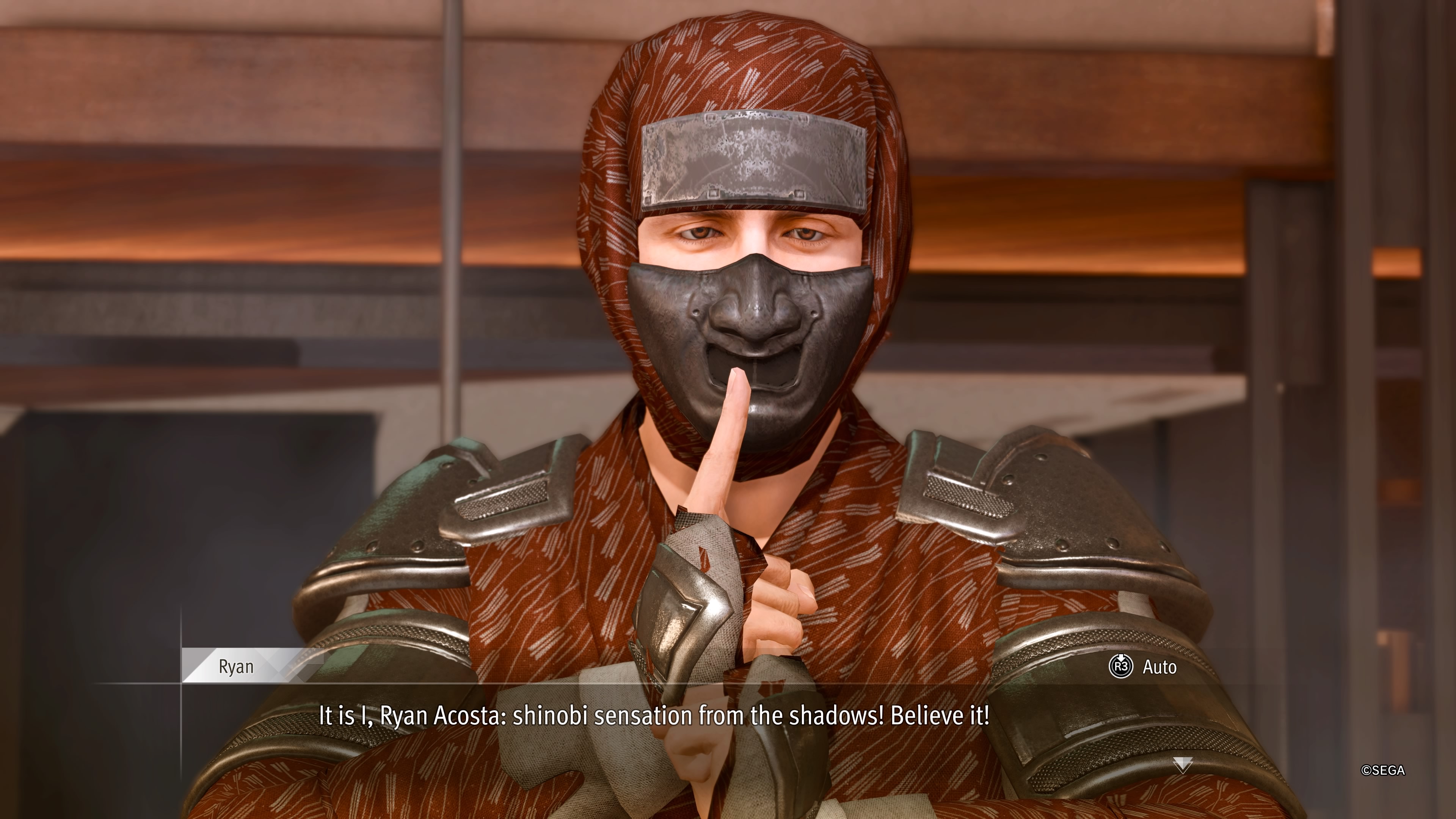 Disclosure: A PlayStation 5 copy of Lost Judgment was provided from SEGA America with no input in this review from the game company.

---
Daryl Harding is a Japan Correspondent for Crunchyroll News. He also runs a YouTube channel about Japan stuff called TheDoctorDazza, tweets at @DoctorDazza, and posts photos of his travels on Instagram.
Do you love writing? Do you love anime? If you have an idea for a features story, pitch it to Crunchyroll Features.