Crunchyroll All-Stars speaks with Miami Hurricanes left tackle Zion Nelson!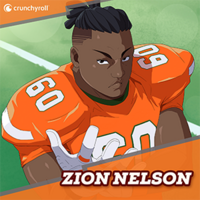 Anime fans come from all walks of life and in all shapes and sizes. Some are students, some are scientists, some are doctors, some are artists, and some are even well-known athletes! Crunchyroll All-Stars is a series of interviews highlighting elite professionals who harbor a passion both for their art and for anime.
Today's profile is on Zion Nelson, the starting Left Tackle for the Miami Hurricanes. As a college athlete, Nelson has found many friendships through anime in the locker room, bringing his passion for his favorite shows since he was young. We spoke with Nelson about being artistically inclined since he was young, listening to OP themes before games and much more!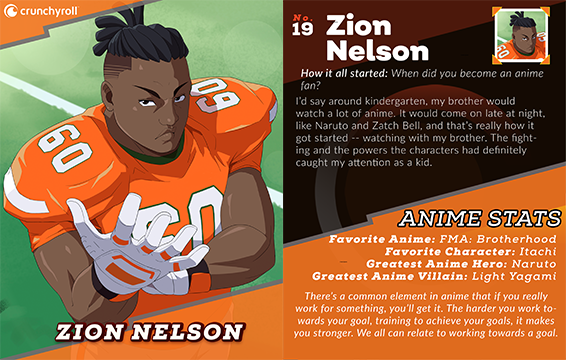 When did you become an anime fan? Was there a specific moment that affected you or changed the way you felt about something?
I'd say around kindergarten, my brother would watch a lot of anime. It would come on late at night, like Naruto and Zatch Bell, and that's really how it got started — watching with my brother. The fighting and the powers the characters had definitely caught my attention as a kid.

Are there any ways you engage with your favorite anime series or characters aside from watching them?
I actually enjoy drawing anime characters a lot. I started when I was in middle school and I'd print off a bunch of pictures of characters like Naruto, Sasuke, Madara, Haku. Goku too. I'd reference the pictures and work on drawing them.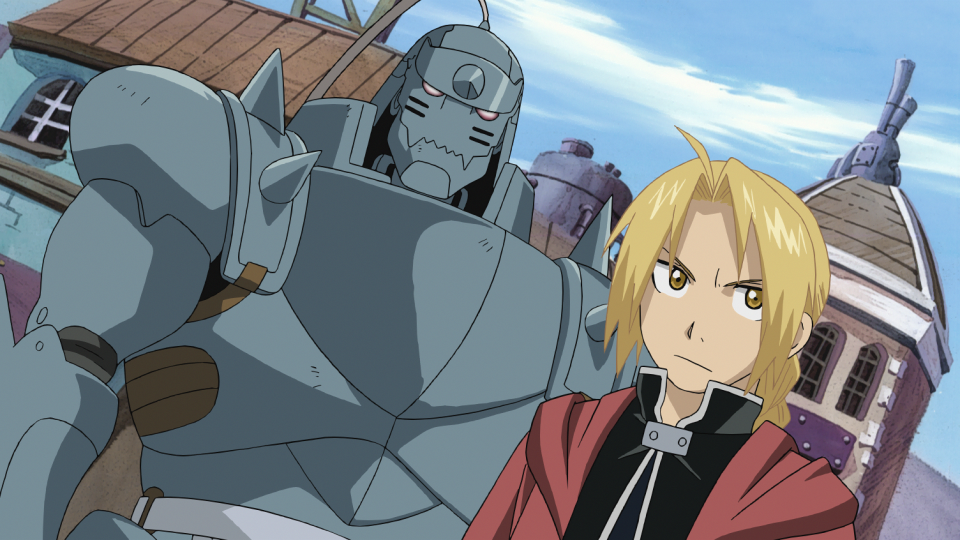 Have you ever bonded with someone else over anime?
A lot of my friendships have started around anime. There have been guys in the locker room over the years that I didn't even find out till recently like anime, and then we became closer. I actually recently introduced anime to my roommate at Miami. Started him off with Fullmetal Alchemist: Brotherhood and got him into it.

What's your favorite anime series of all time?
Fullmetal Alchemist: Brotherhood. For me, it has the most well-rounded story from start to end. The animation is amazing, and I love how all the different cultures in the series come together. The soundtrack and music is great as well.

Who's your favorite anime character of all time?
Itachi from Naruto. At first, he's just a really cool character with cool powers — the Sharingan he has in the show. Then you get to learn his backstory, and I think it's just really well put together.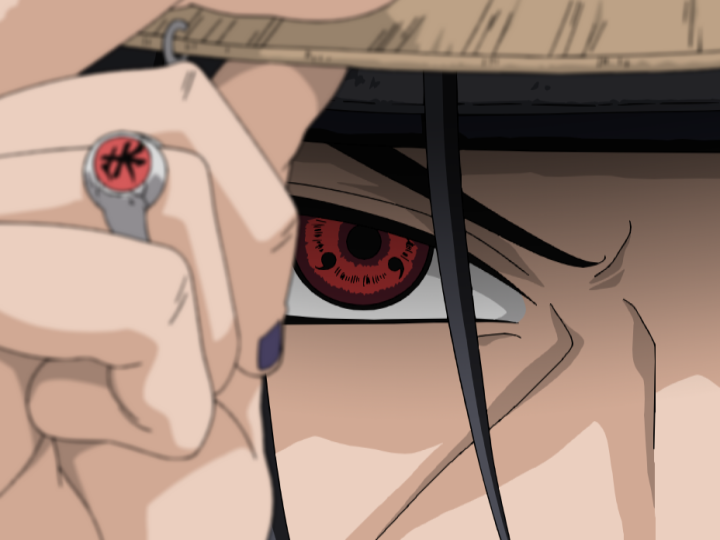 Who would you rank as the top anime hero ever?
I have to say Naruto. He's literally the guy who stands up for anybody for any reason, no matter what comes up. He's always willing to help no matter the circumstances.

Who would you rank as the top anime villain ever?
Light from Death Note. He has such a misconstrued view of what justice is, which makes him such an interesting, complex character. I found myself rooting for him at some points, but then at times he's killing people for crazy reasons...he's done some messed up stuff!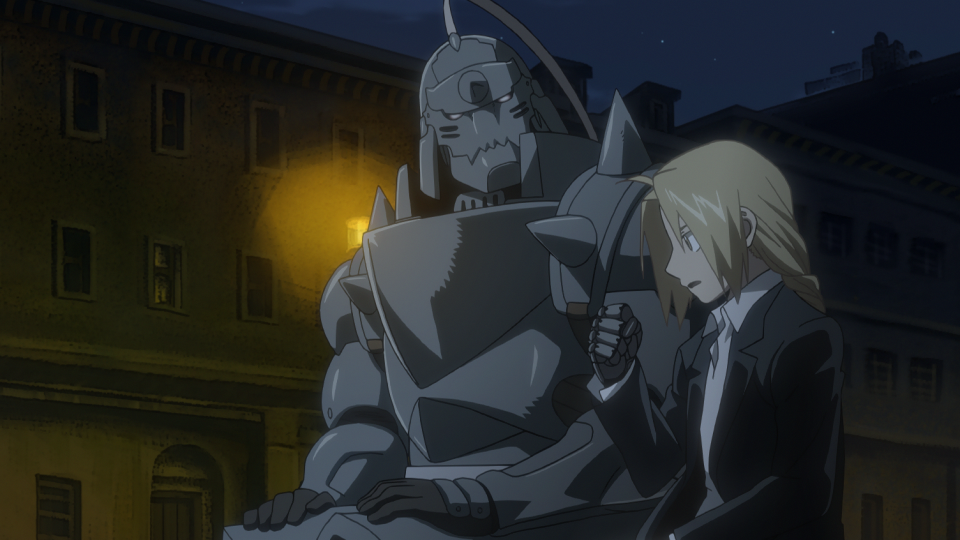 Have you ever taken any elements or learnings from anime and implemented them into your daily life?
For me, sometimes before games, I'll listen to the opening music from certain anime. Black Clover is one of them. It gets me hyped up and in the right mindset before going out onto the field.

It feels like more and more athletes are showcasing their love for anime — what's anime fandom like in college football culture? And what do you think it is about anime that attracts athletes?
There's a common element in anime that if you really work for something, you'll get it. The harder you work towards your goal, training to achieve your goals, it makes you stronger. We all can relate to working towards a goal. And it also gets us hyped and in the right mindset for games.

What would your message be to someone who recently discovered anime and was thinking about getting into it?
I'd start by telling them to watch some of my personal favorites and hype them up a bit, like Fullmetal Alchemist: Brotherhood or Death Note. They're not your traditional type of series — they're a lot more story-based. And if they're into action, I'd say start with Dragon Ball Z, Naruto, and Hunter x Hunter. I'd also say for whatever genres you like — horror, comedy, etc. — there's something there for you. And I'd also say enjoy yourself along the process. Don't be afraid to be you.