Arrange the order of these classic monsters!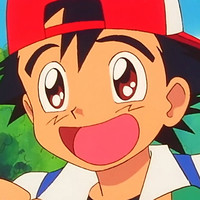 Over the years, Ash Ketchum has caught quite a few Pokémon. While he's fallen quite short of the "Gotta catch 'em all!" Ketchphrase that drove the opening seasons of the series, it's still nice to look back on his record. So let's go back to the early days, back when Ash Ketchum was just a newbie from Pallet Town and the amount of Pokémon was a quaint, easily manageable 151. In what order did he catch these classic monsters? Arrange them from the earliest additions to his team to the latest!
Quiz Maker - powered by Riddle
Image via Pokémon TV
What score did you get? Let us know in the comments!

---
Daniel Dockery is a Senior Staff Writer for Crunchyroll. Follow him on Twitter!
Do you love writing? Do you love anime? If you have an idea for a features story, pitch it to Crunchyroll Features!