We got to look through his life from boy to master filmmaker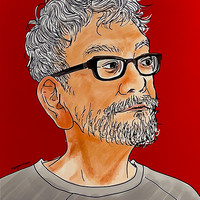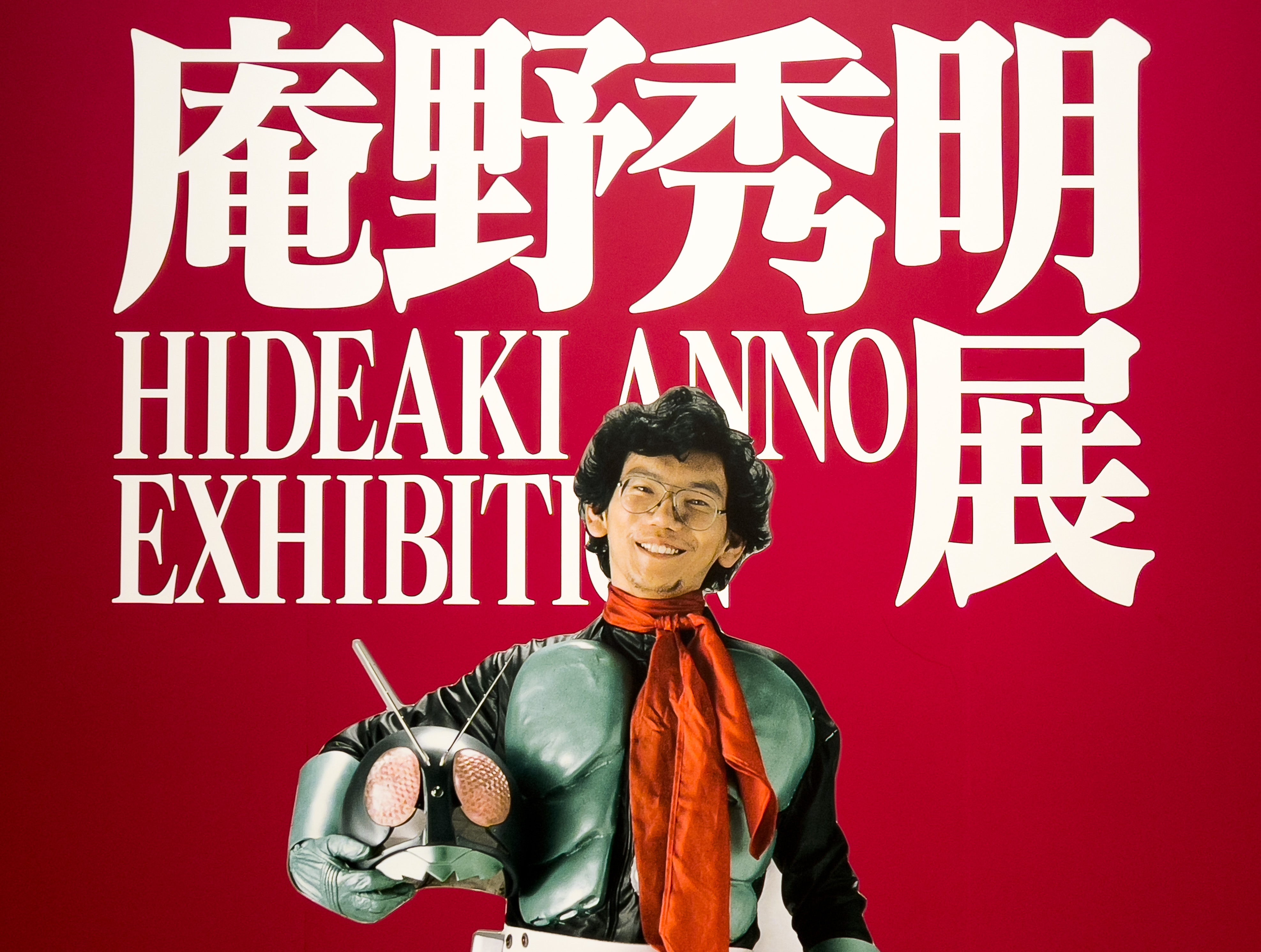 I feel like it's truly rare to understand the mind of a creative genius, especially one so closed off as Hideaki Anno, the creator of the Evangelion franchise, as well as the writer/co-director of Shin Godzilla. This year, with the release of Evangelion 3.0+1.0: Thrice Upon a Time, as well as the numerous interviews and specials, has changed all that, capping off with the Hideaki Anno Exhibition that is currently being held at The National Art Center, Tokyo. We got to go and explore what makes Anno tick.
Exploring Hideaki Anno's Youth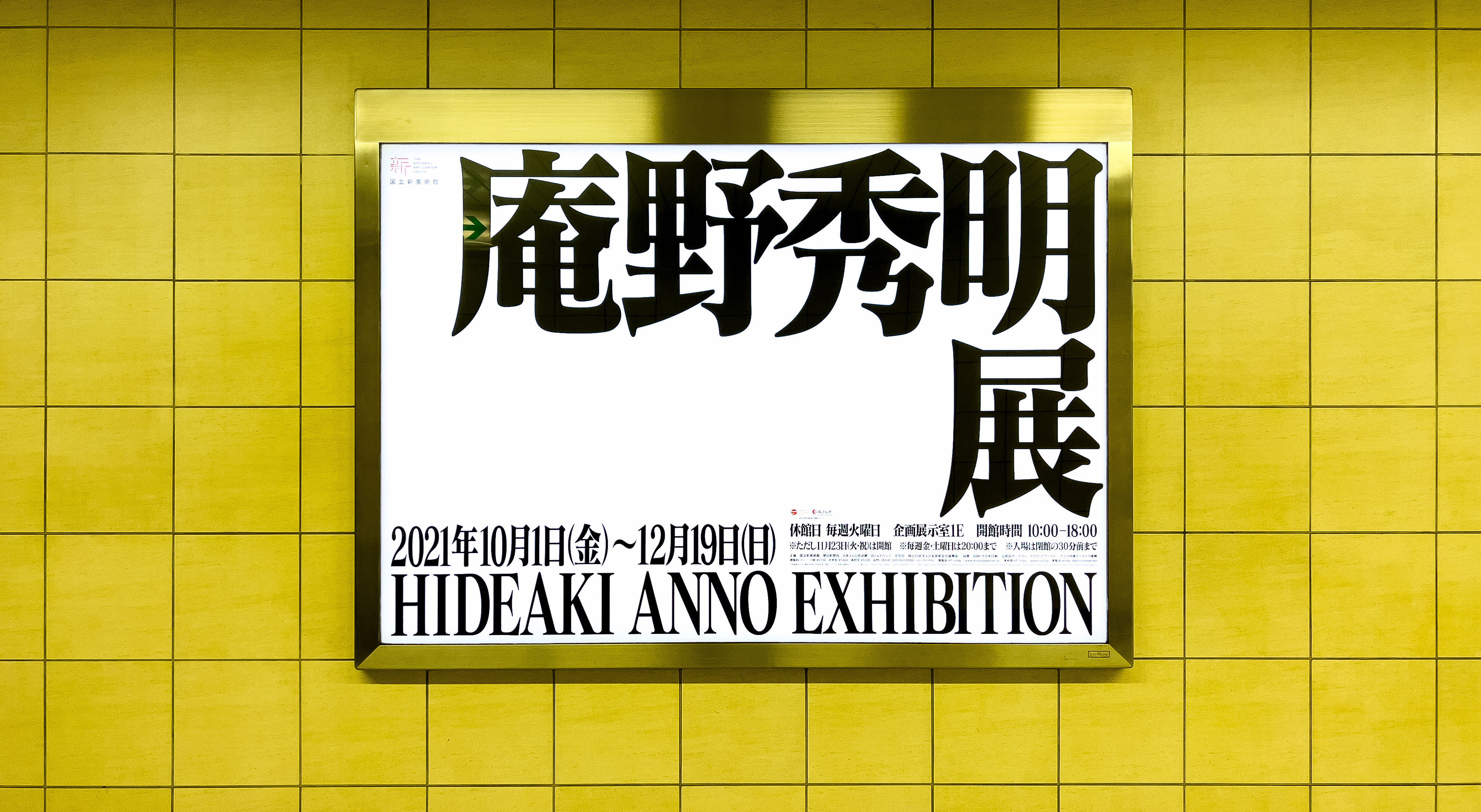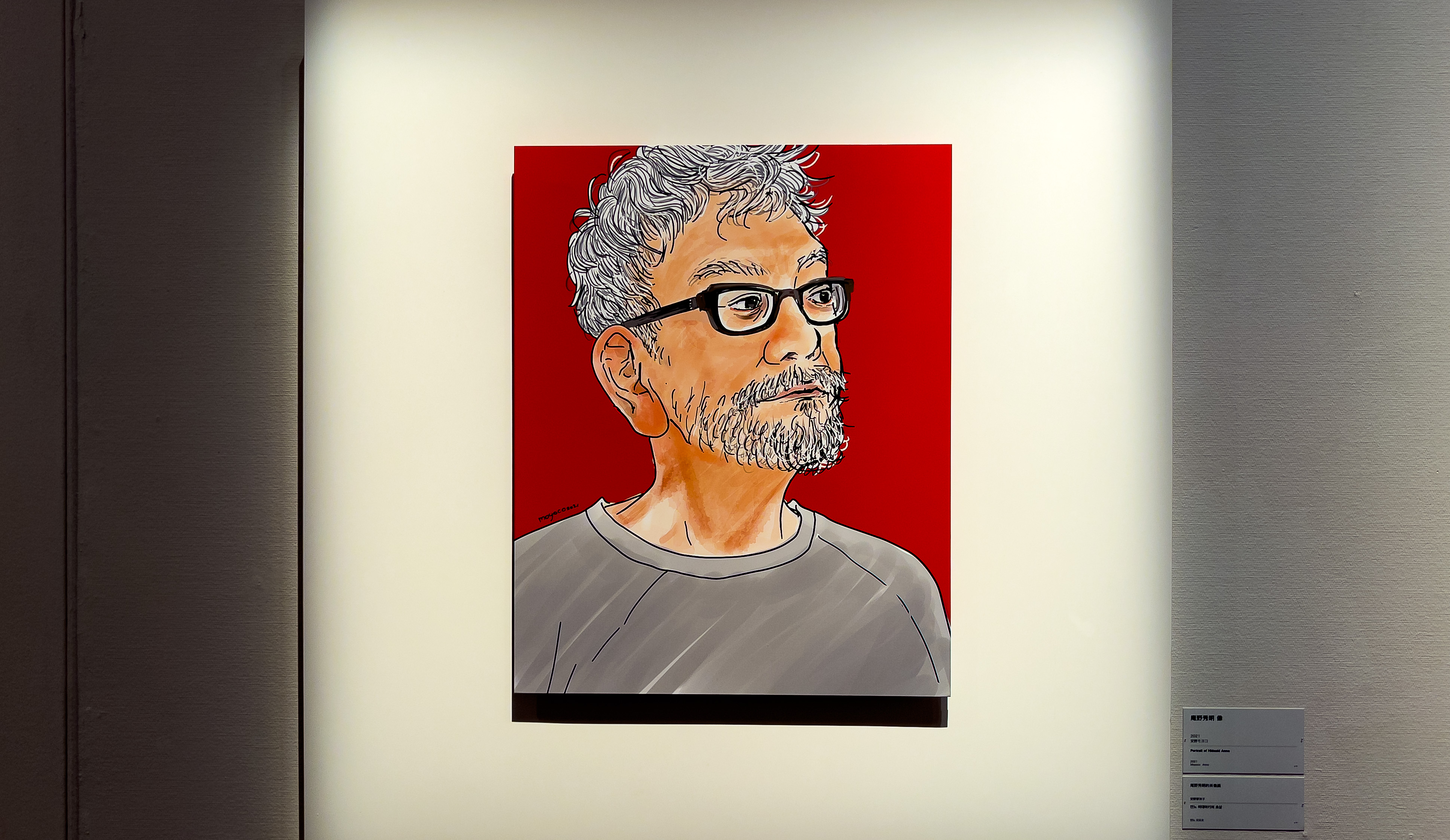 After coming from the Nogizaka underground station and wandering through a maze that felt like I was escaping the Geofence (sans car lift), the very familiar sight of The National Art Center, Tokyo opened up. For fans of Your Name., this is where Taki and Okudera had their date. But today, it was holding a very different type of otaku wonder.
Greeting those who enter the ​​Hideaki Anno Exhibition are portraits of the man himself, as well as a cardboard cutout of a younger Anno in his Kamen Rider costume. The portraits on display were drawn by both him and his wife at different stages of his life, with the bottom-most a self-portrait from 1982.
But that's where the portraits of Anno end and the inspiration of the man begins. The first major room is filled to the brim with stuff that shaped the creative Anno is today, with a Mecha Godzilla, a U.S.S Enterprise, multiple Ultras, original keyframes from Gundam, and so much more.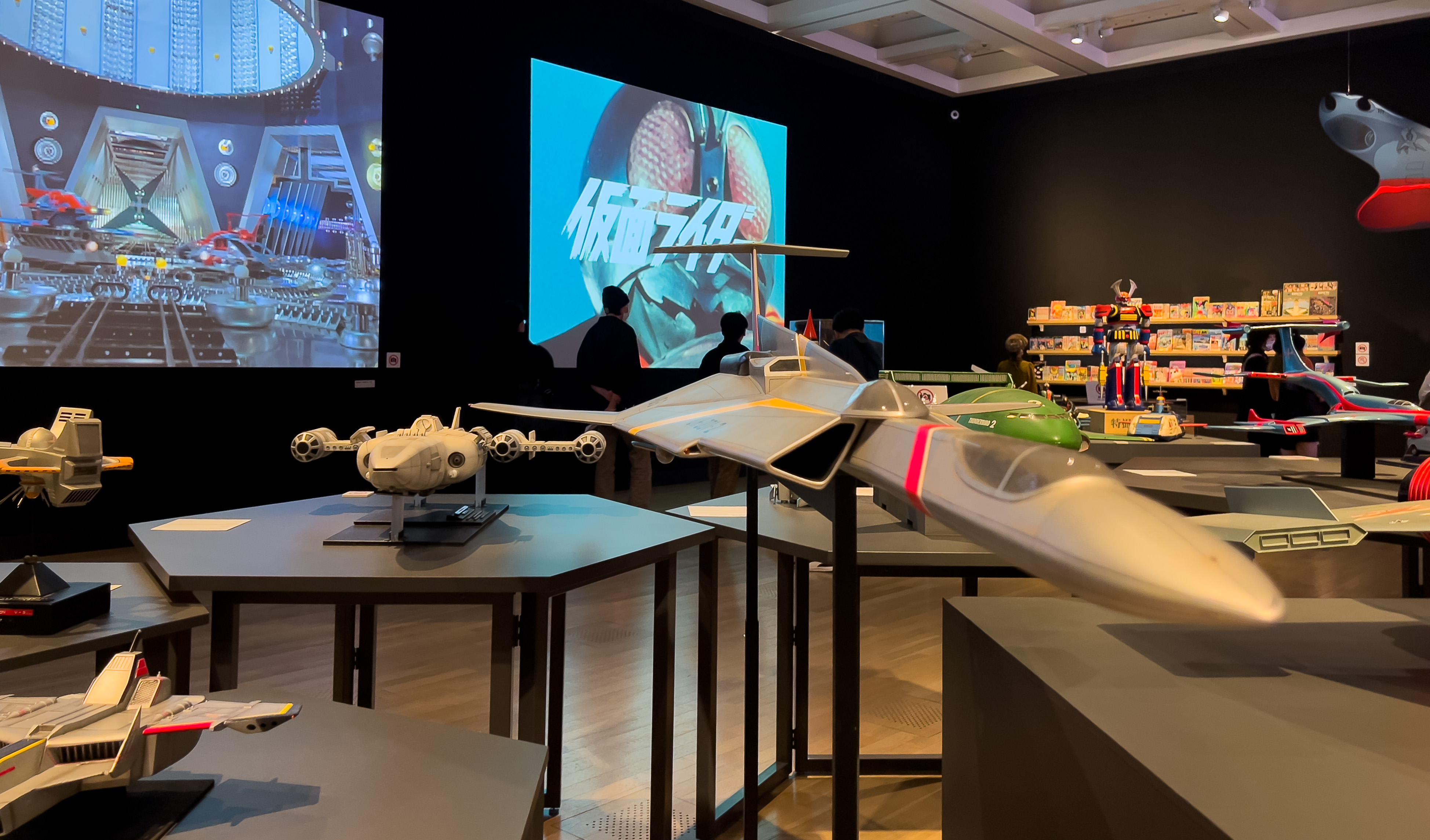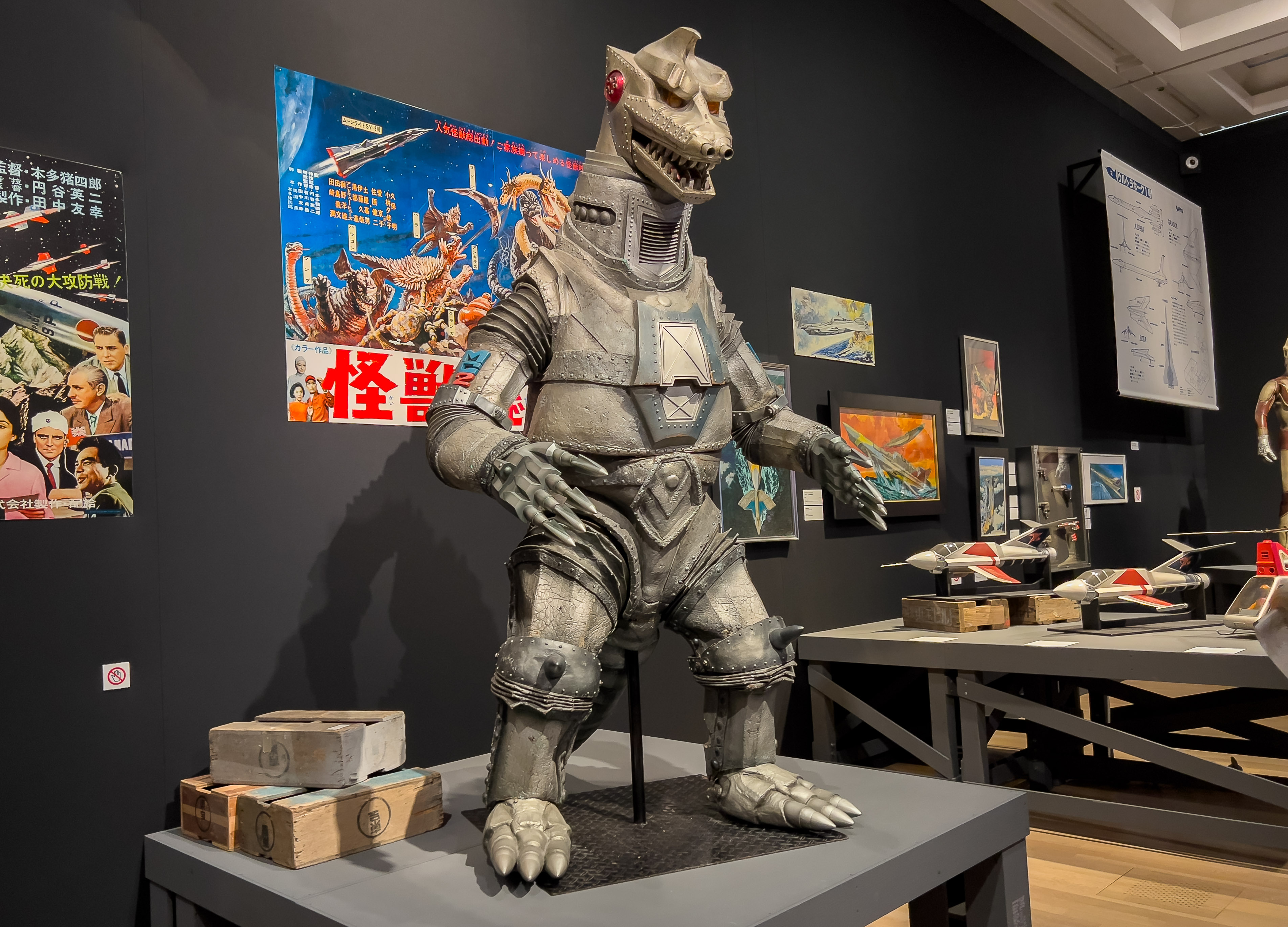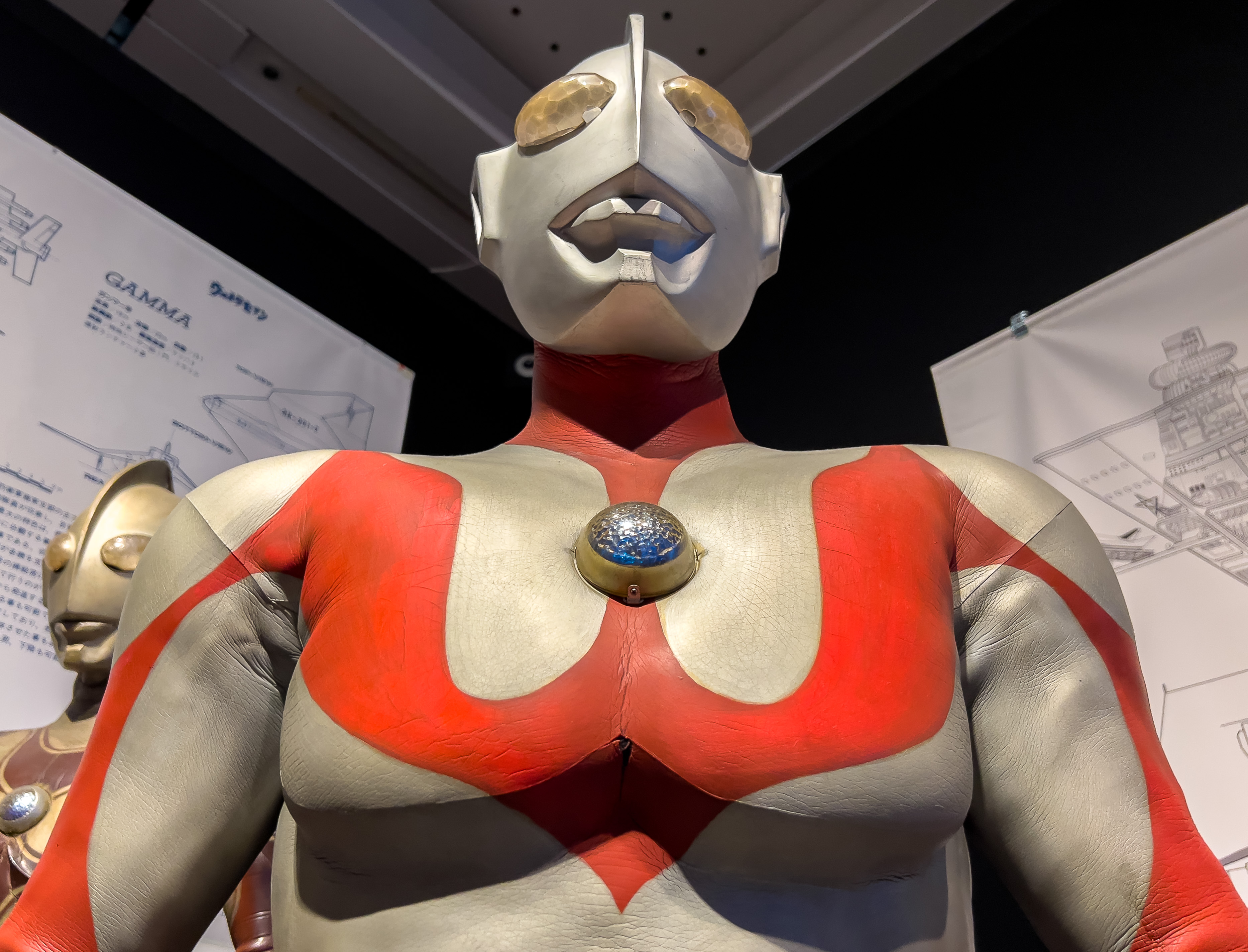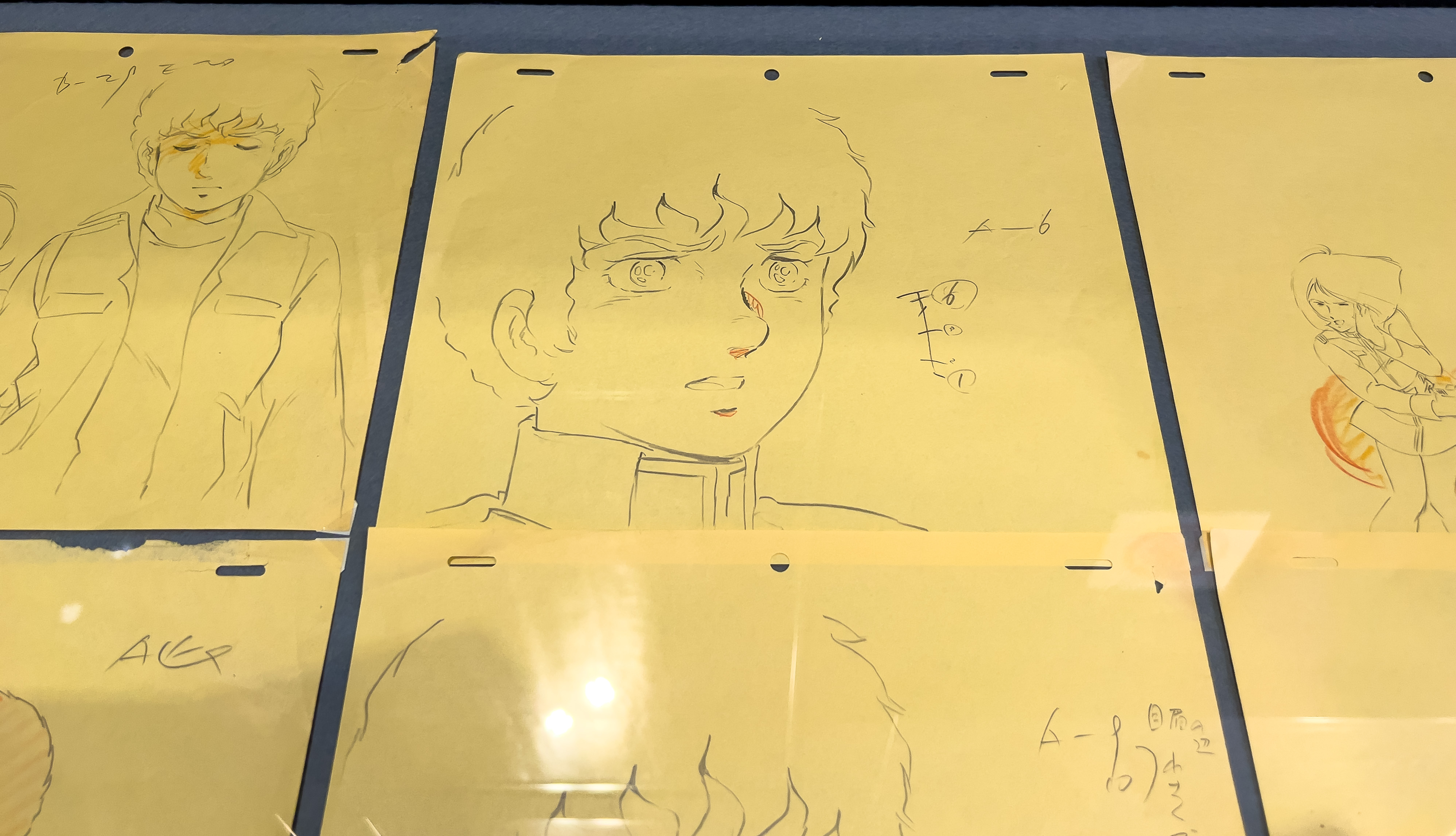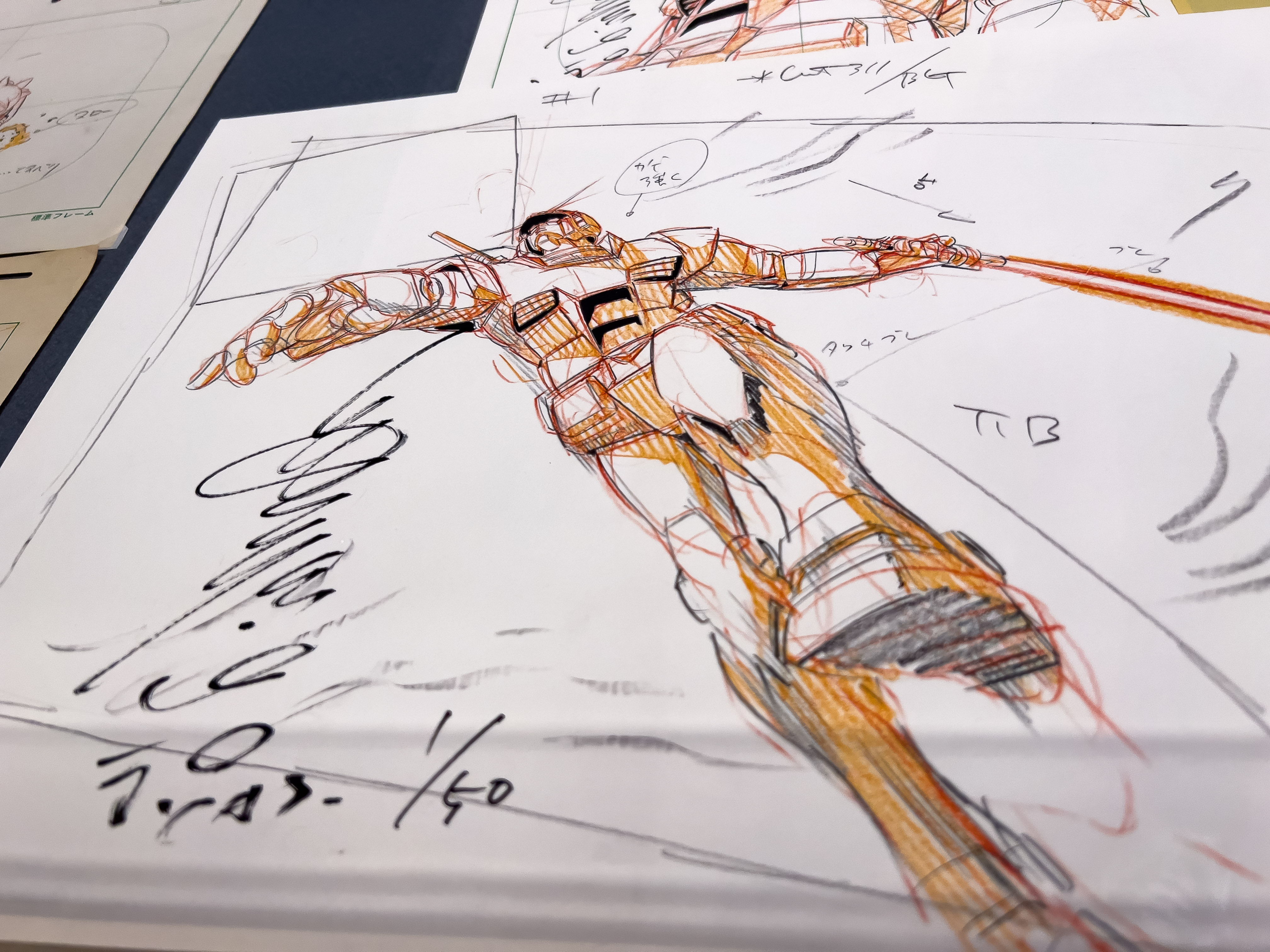 The sheer amount of memorabilia was overwhelming and at times felt like Anno needed somewhere to store his things before his wife got annoyed at him for not cleaning up again. Especially with the random assortment of manga hanging on the wall that looked like they came straight from Anno's bookcase.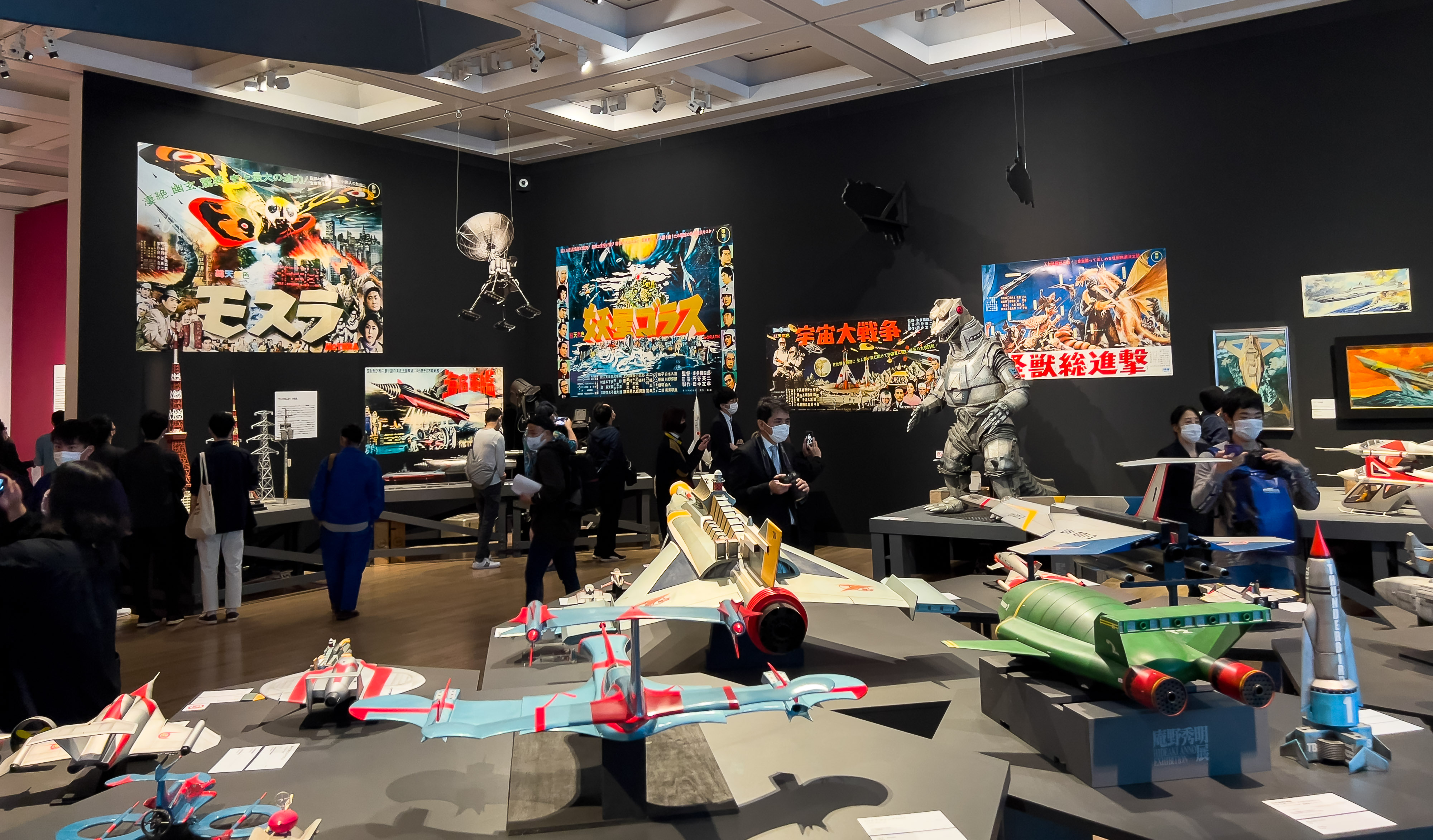 Following what felt like a fun cleanout of Anno's garage was what felt like a nostalgic walkthrough of his parents' attic, with original oil paintings by Anno in junior high school and high school in the art club on display — making it very apparent he was destined for greatness from a young age. In a cabinet at the end of the wall were notebooks, doodles, photos he took, and an award Anno won from his youth. I was honestly surprised how well everything was kept.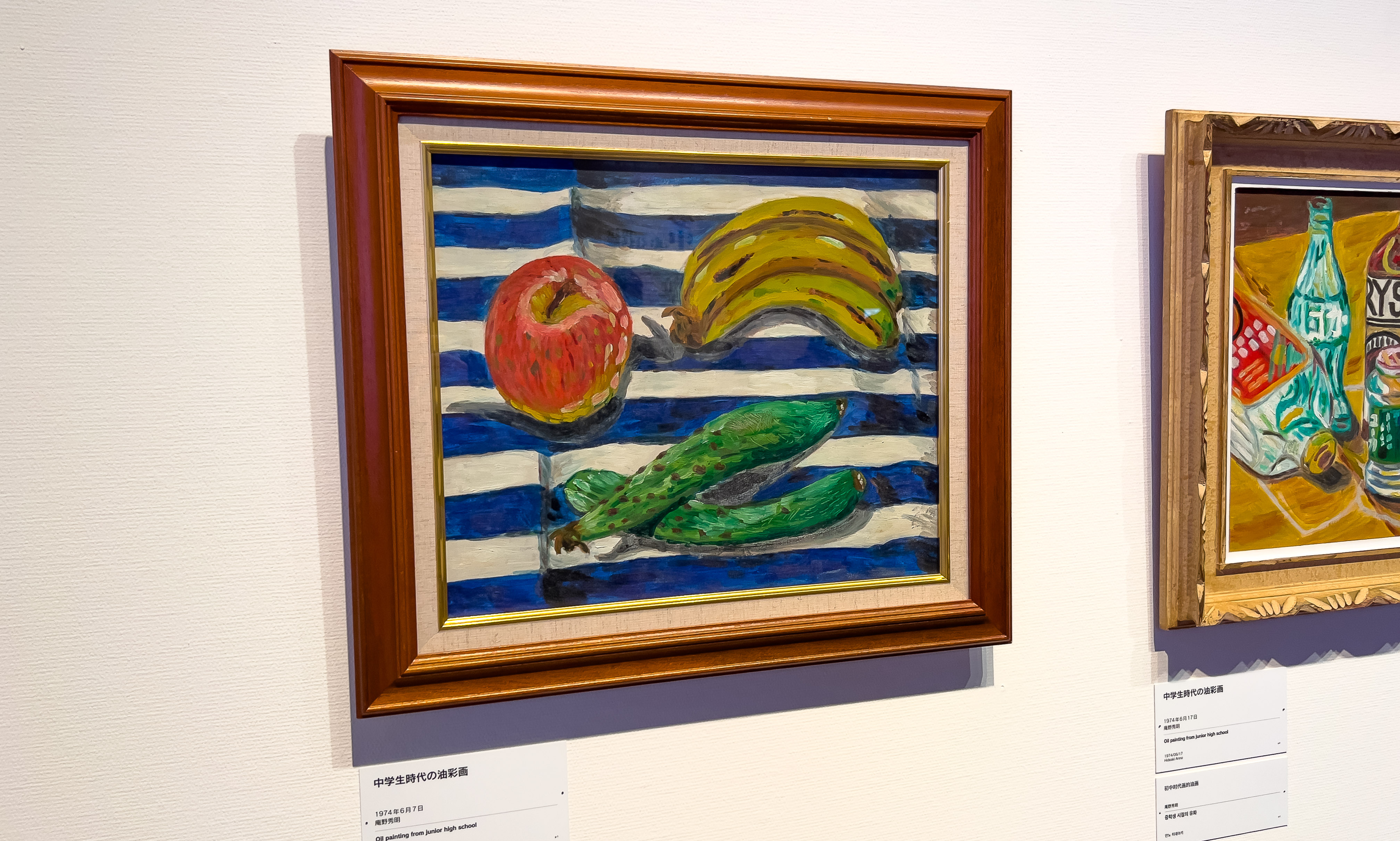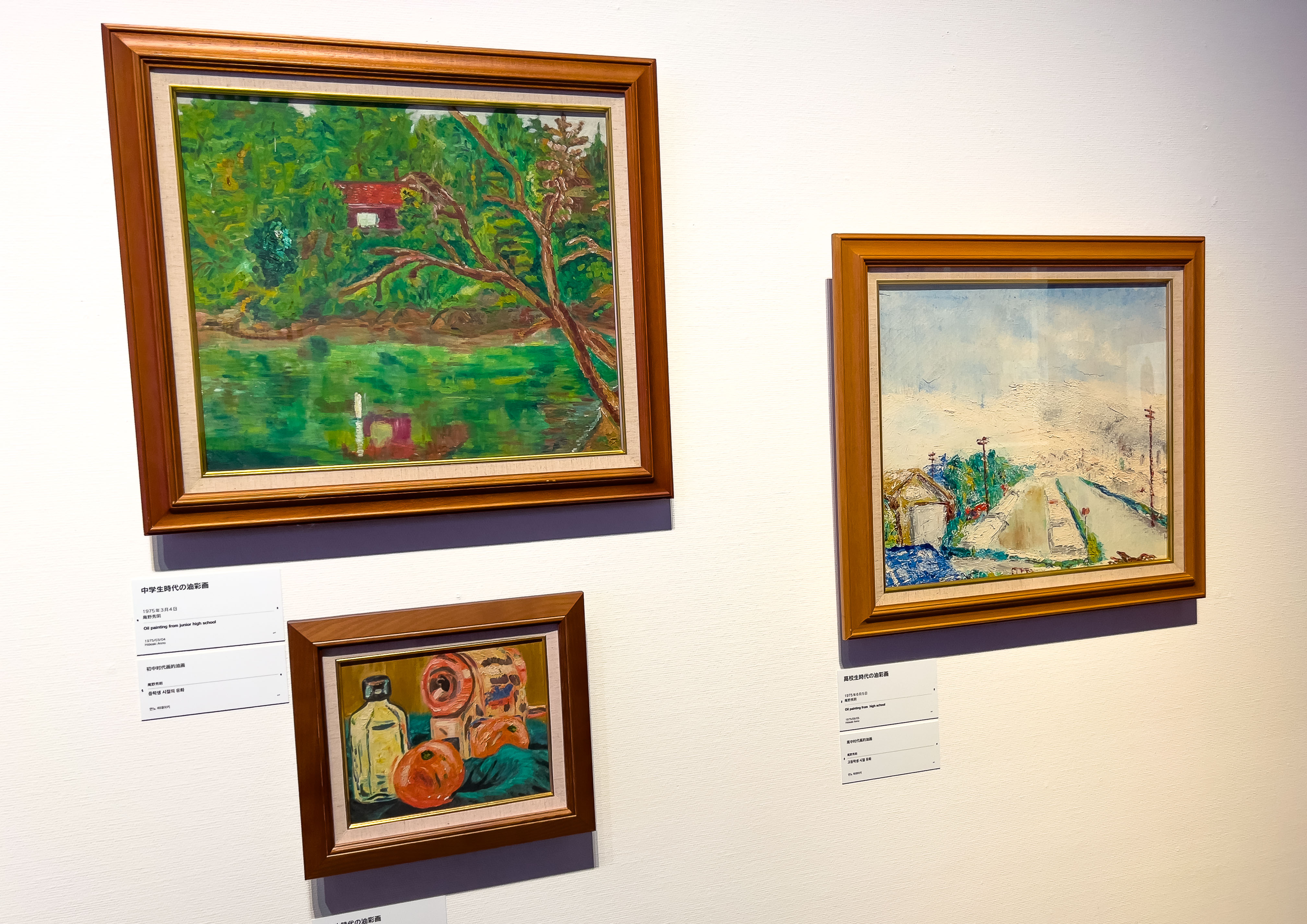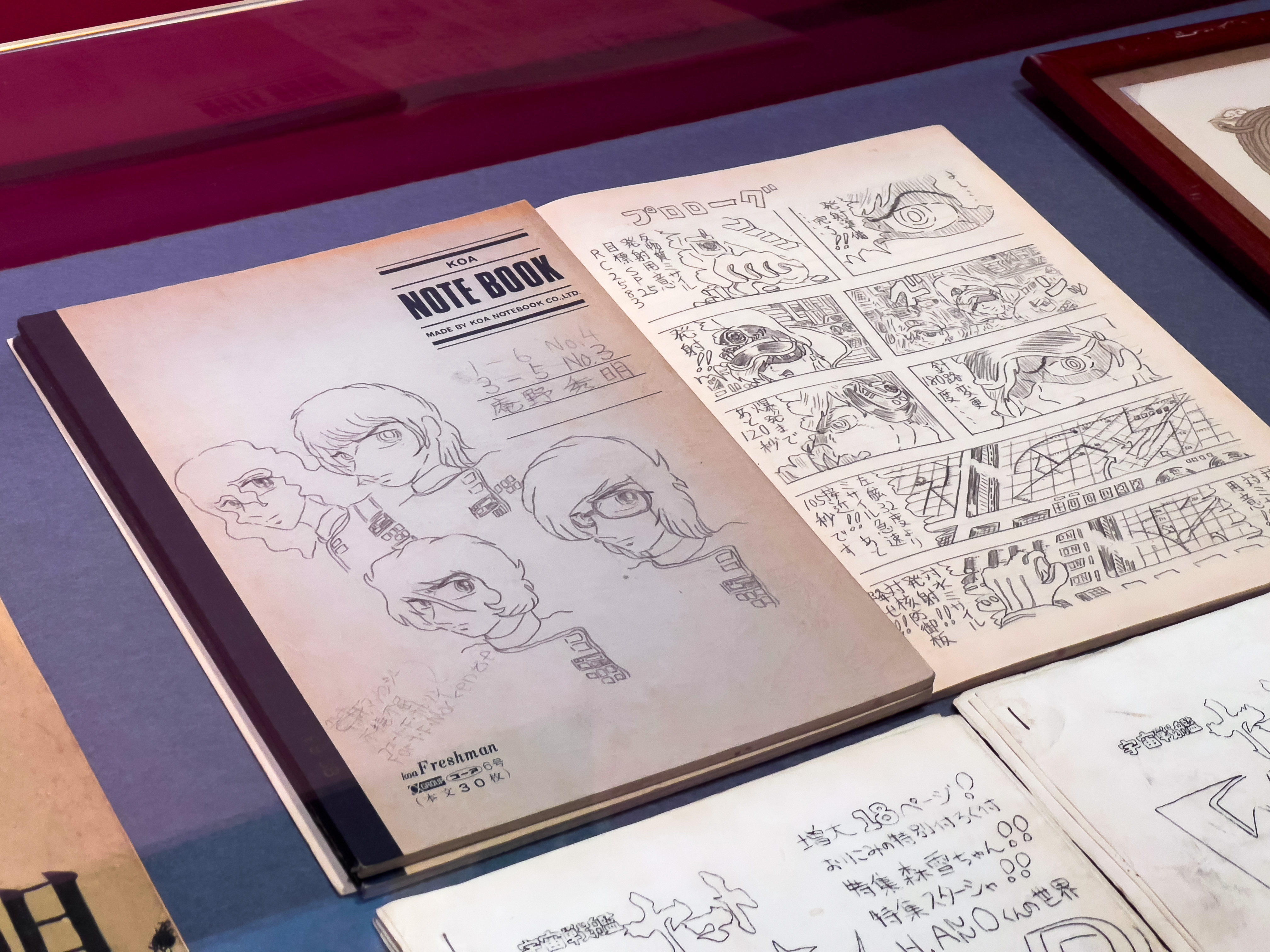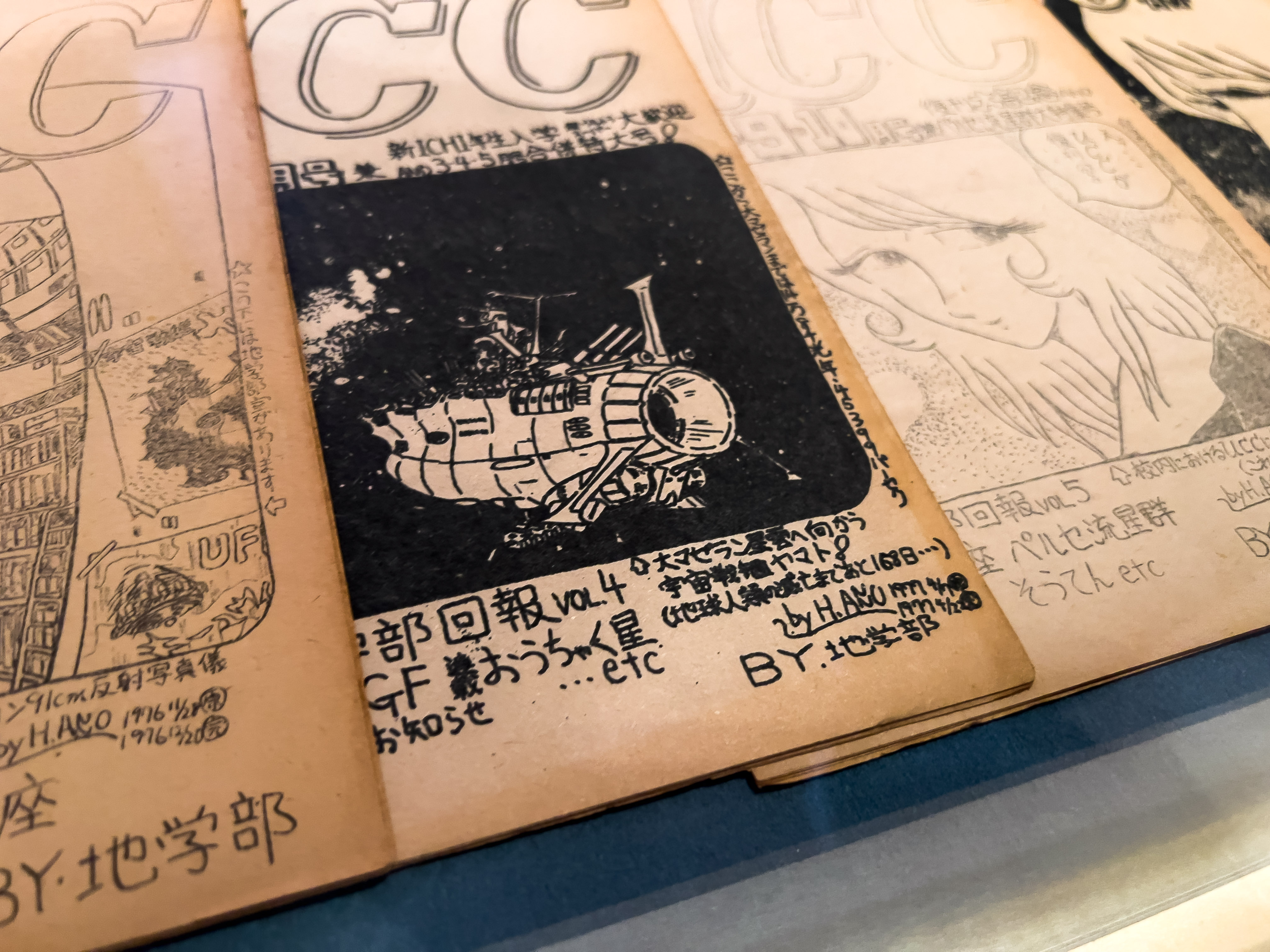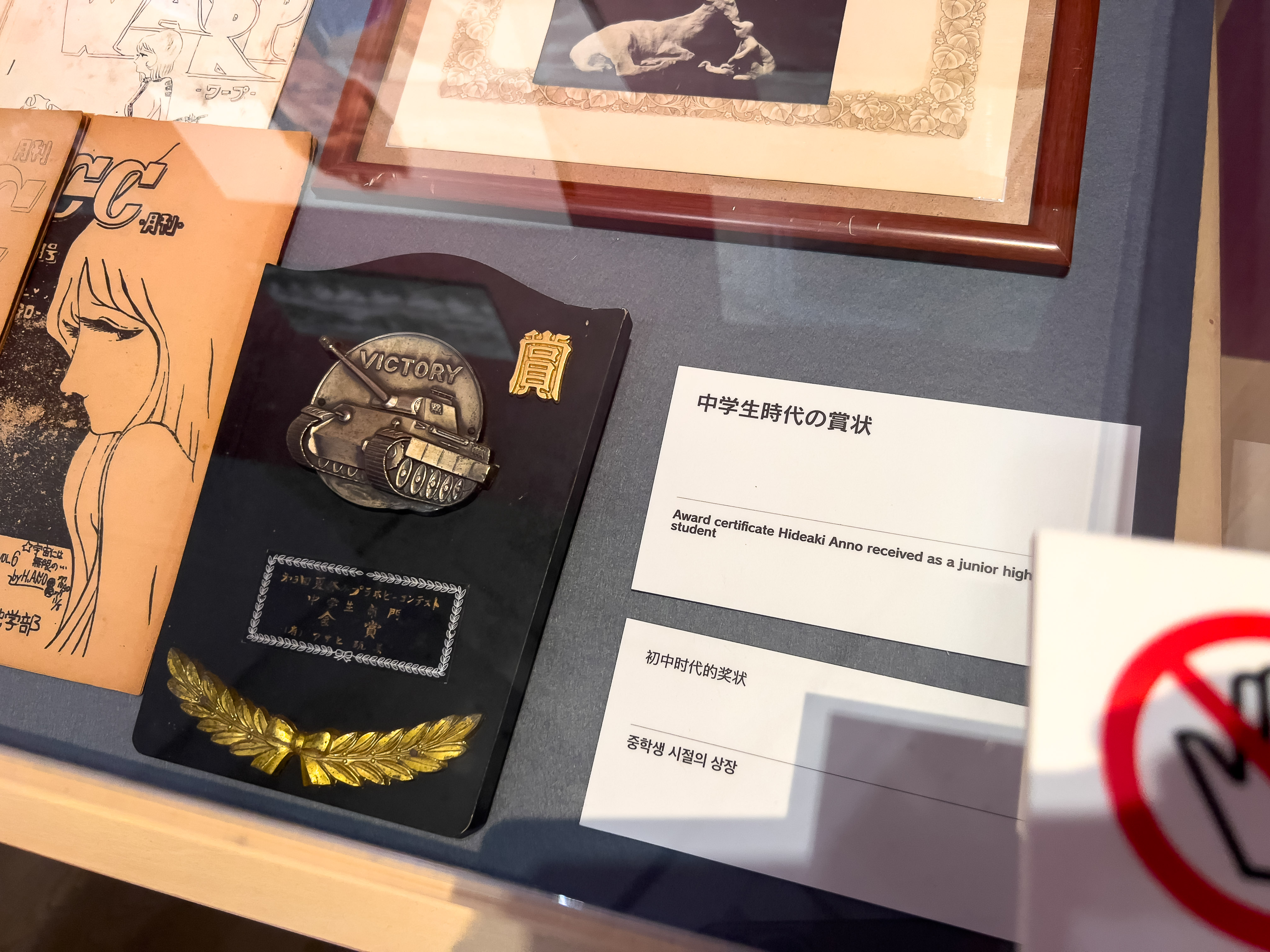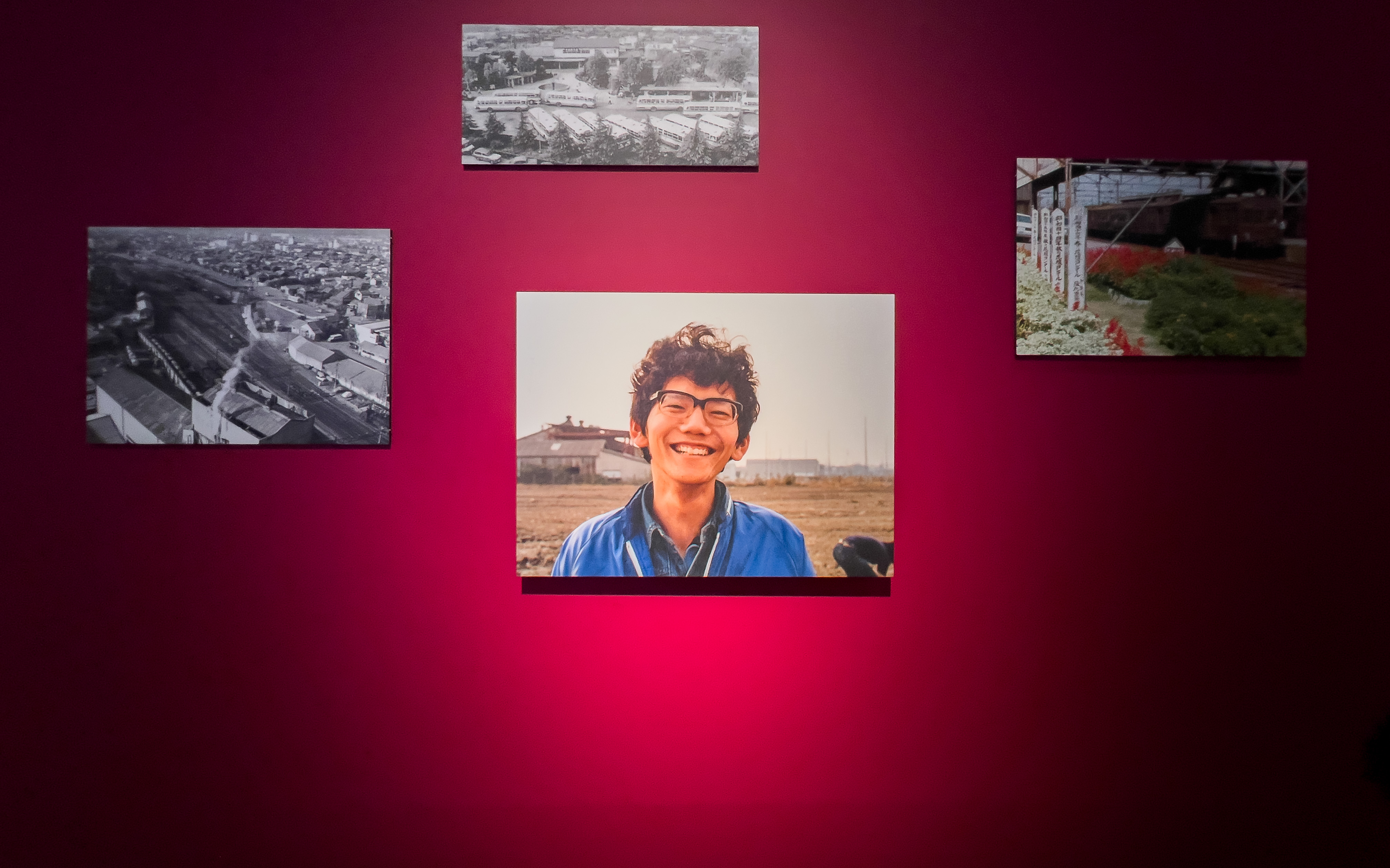 Around the corner was his video work from his youth, including the first-ever film he made when he got an 8mm camera in high school, Nakamu Rider, some very early animations, and even the infamous Ultraman movie he made in university projected on the wall. Honestly, it was amazing to see it in full. The full storyboards for the sequel fan-film Daicon Film's Return of Ultraman were on full display, though a little faded due to time.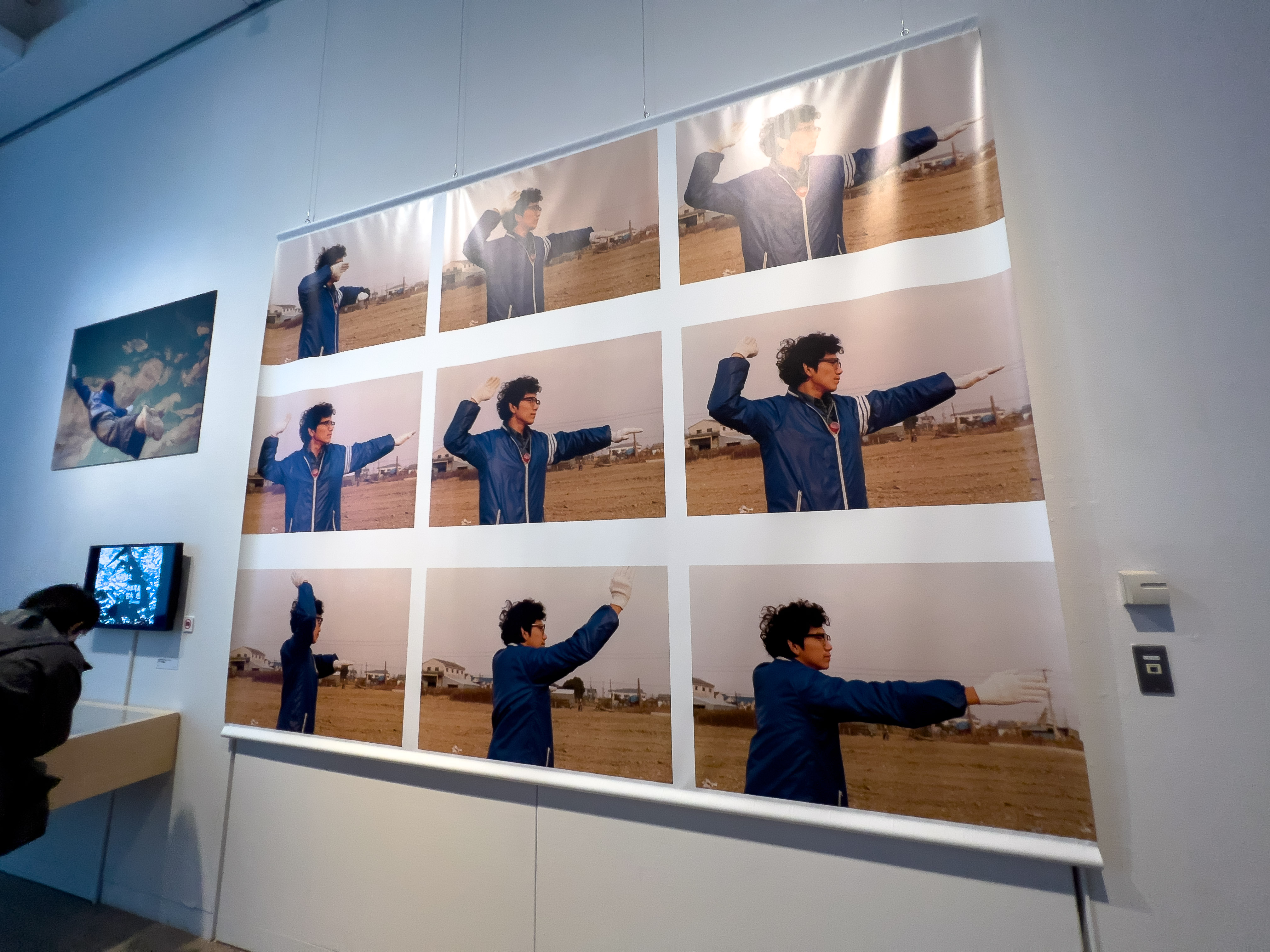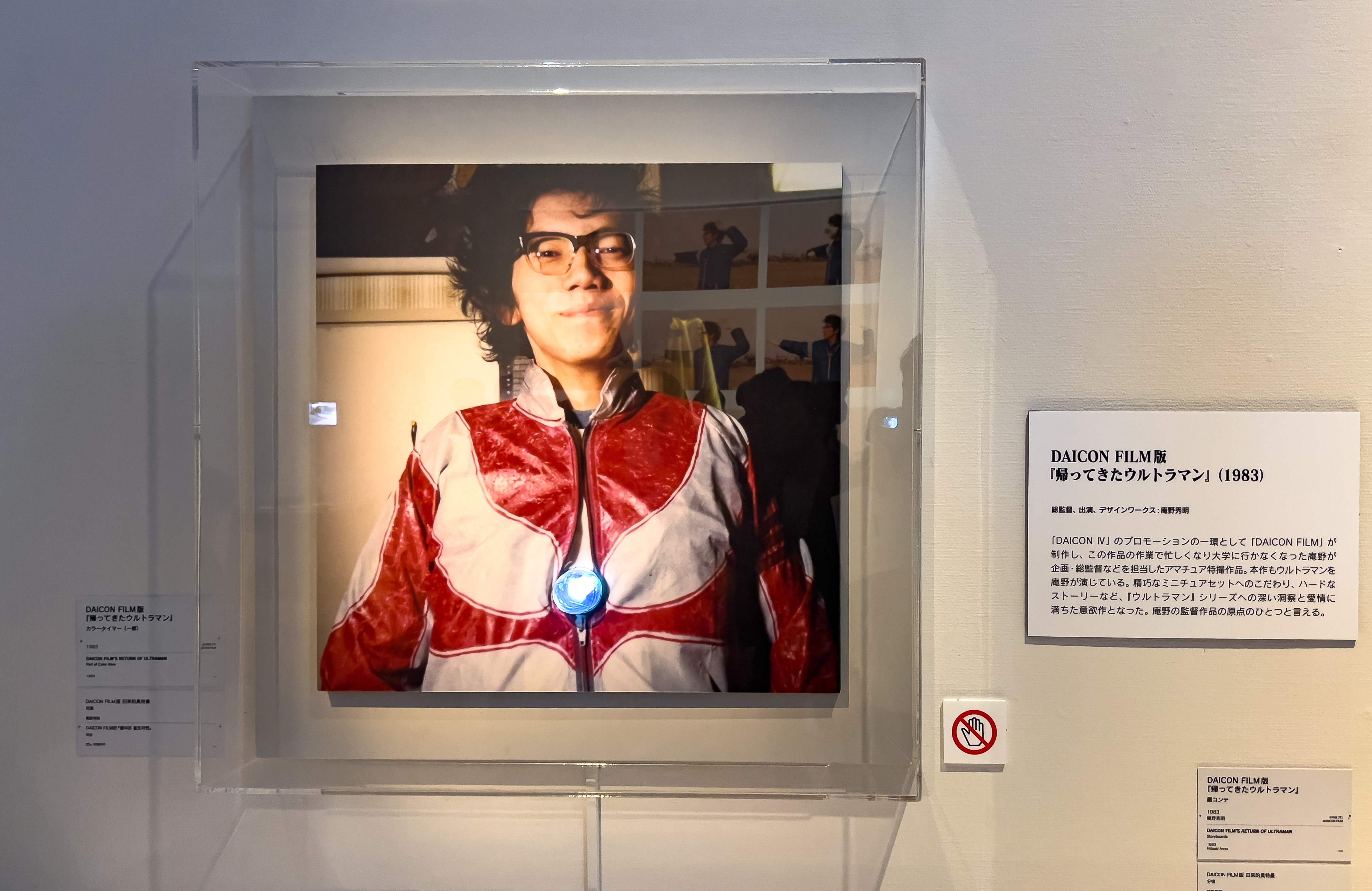 Beyond that were DAICON III and DAICON IV materials — the short animation that got Anno and the old-Gainax team on the radar of every animator in Japan and beyond. Alongside the opening animations actually being projected onto the wall (in very good quality!), the original storyboards, key animation, fully painted cells, and more were presented for all to see.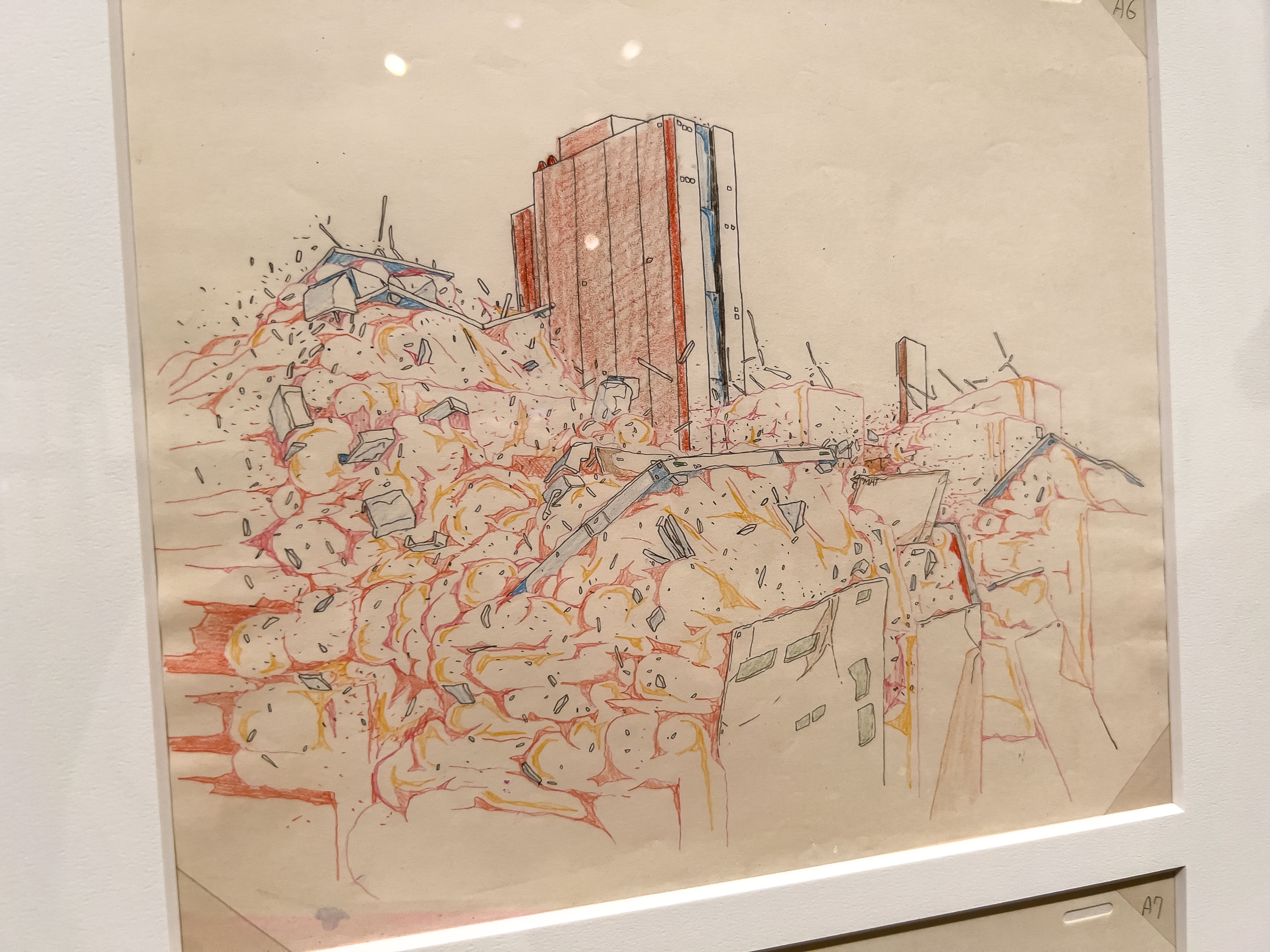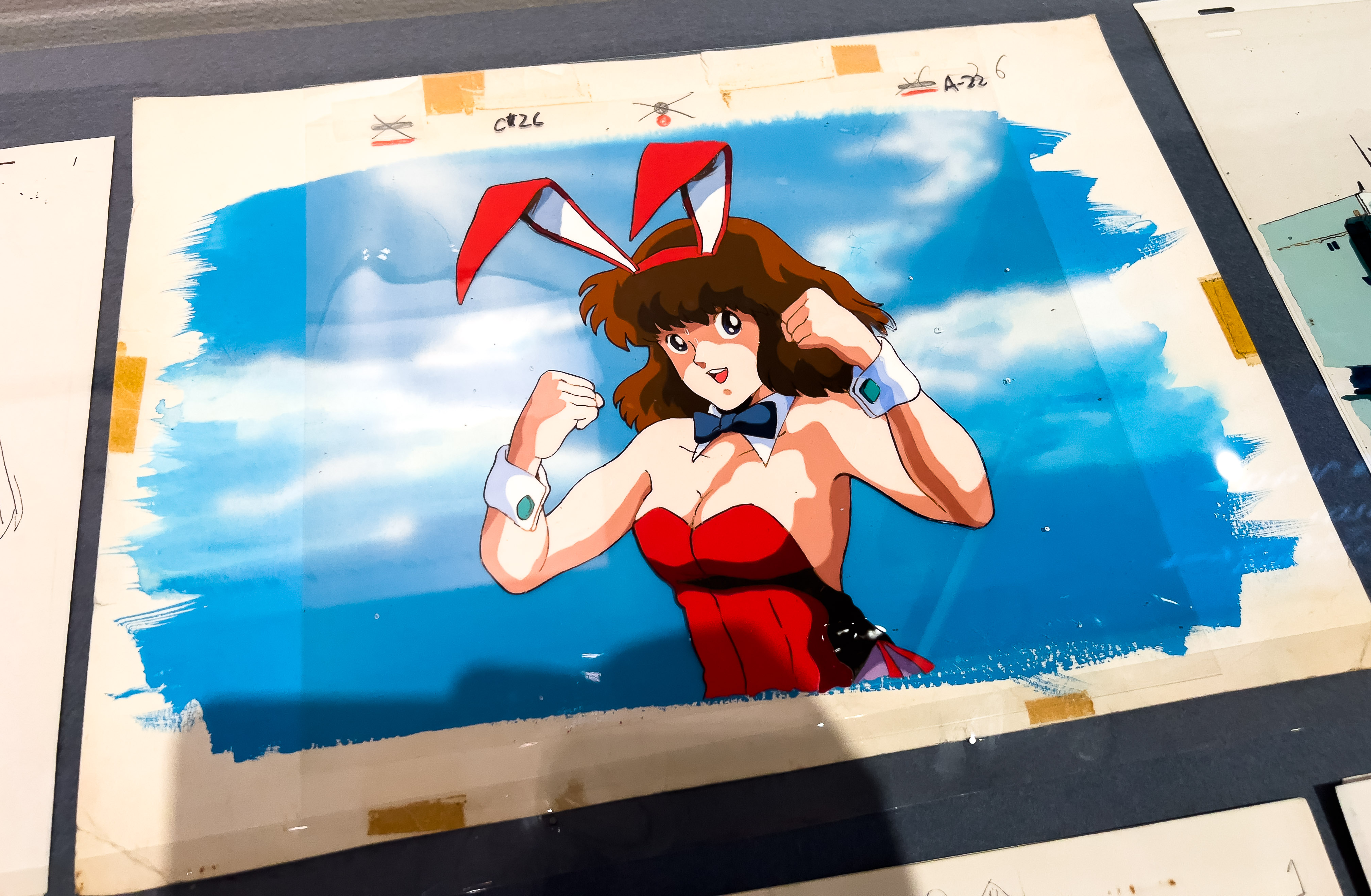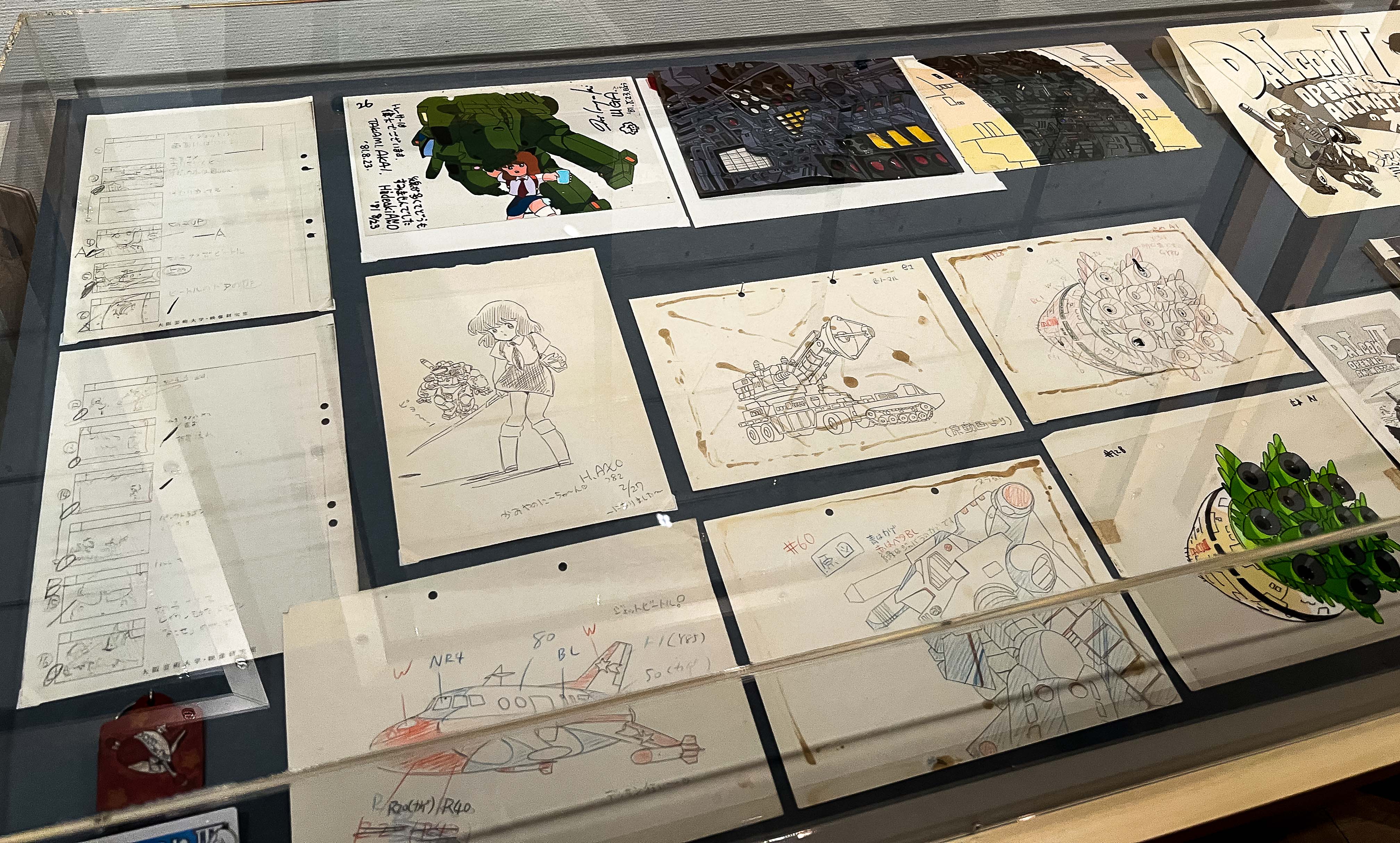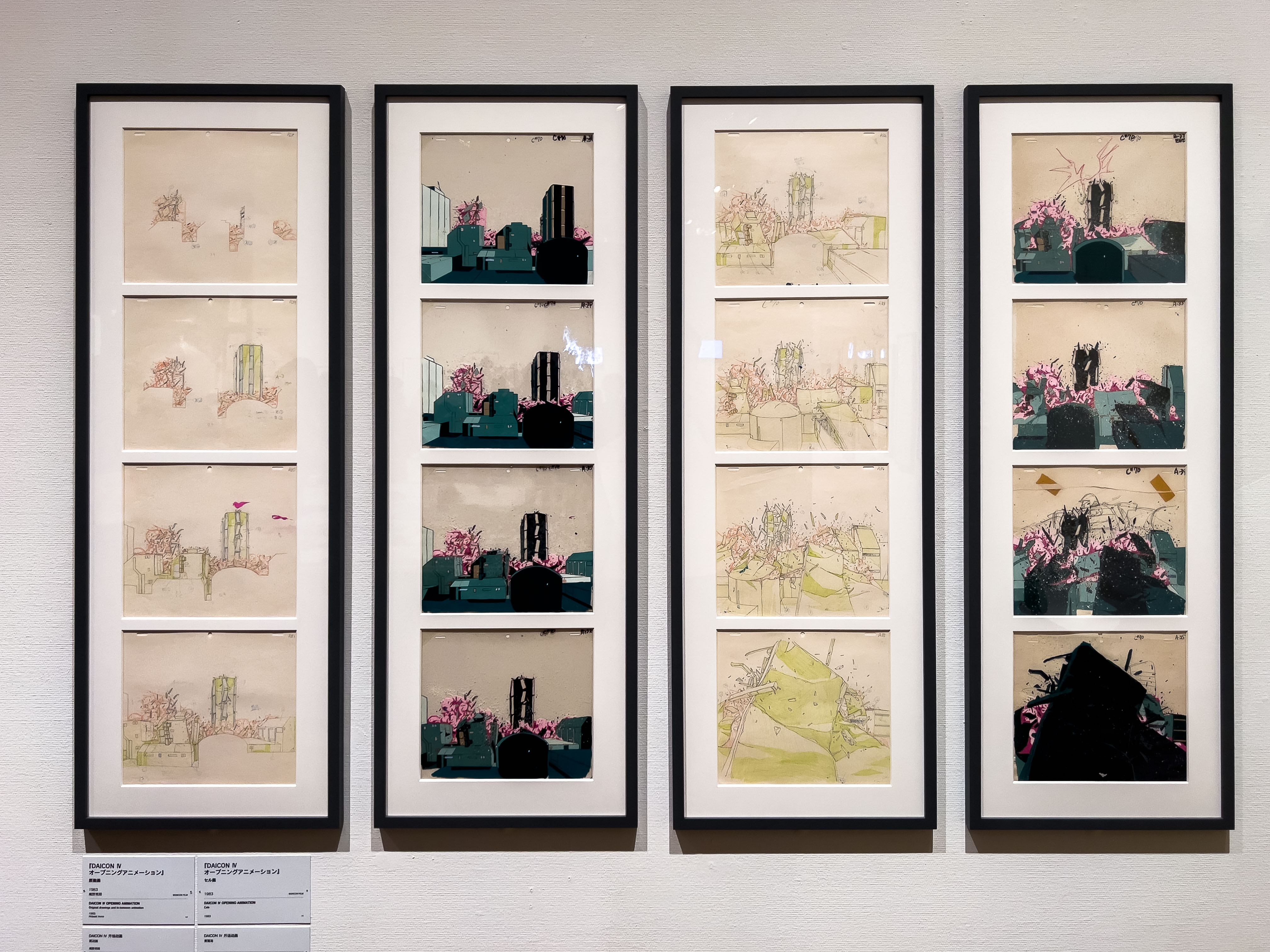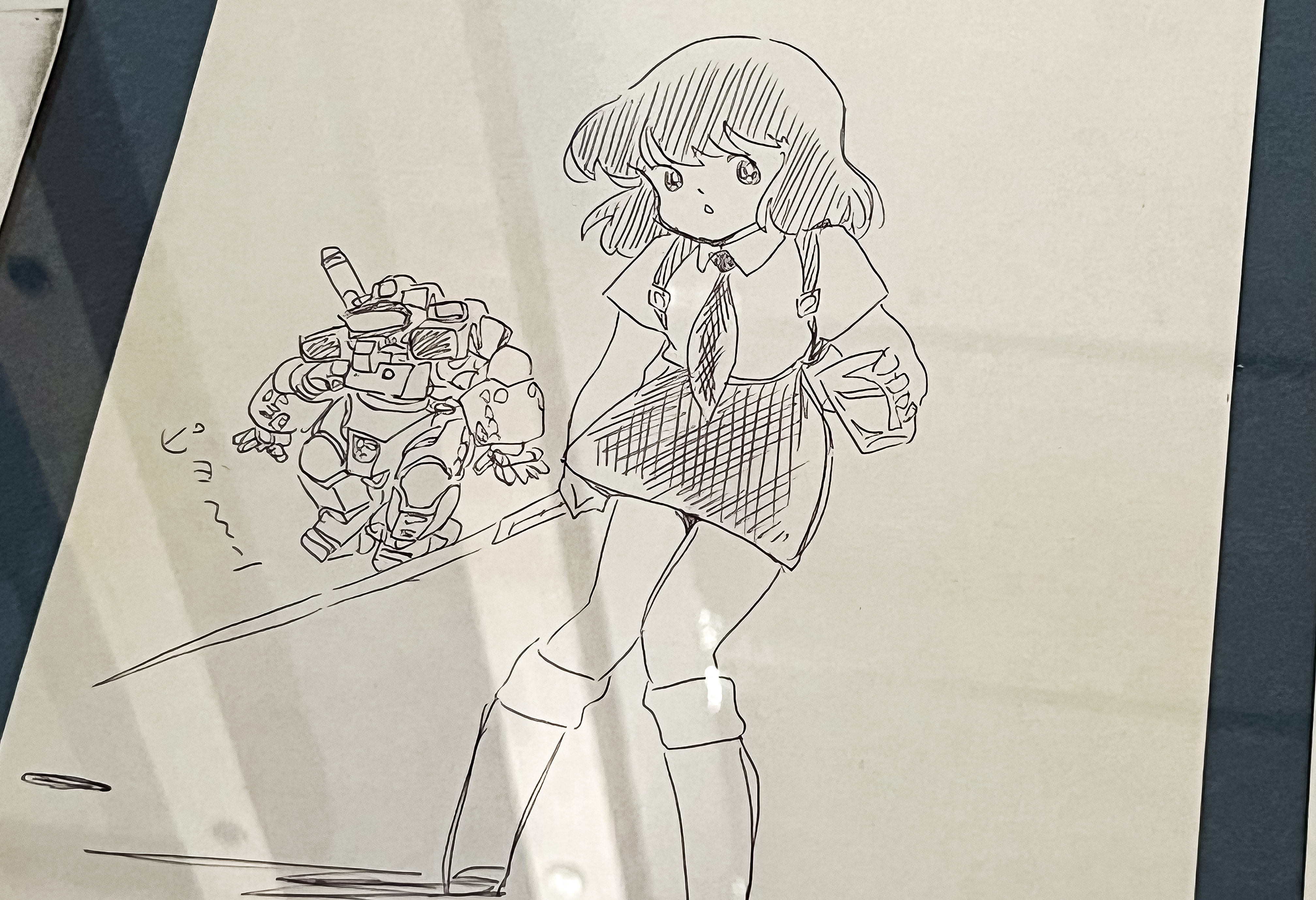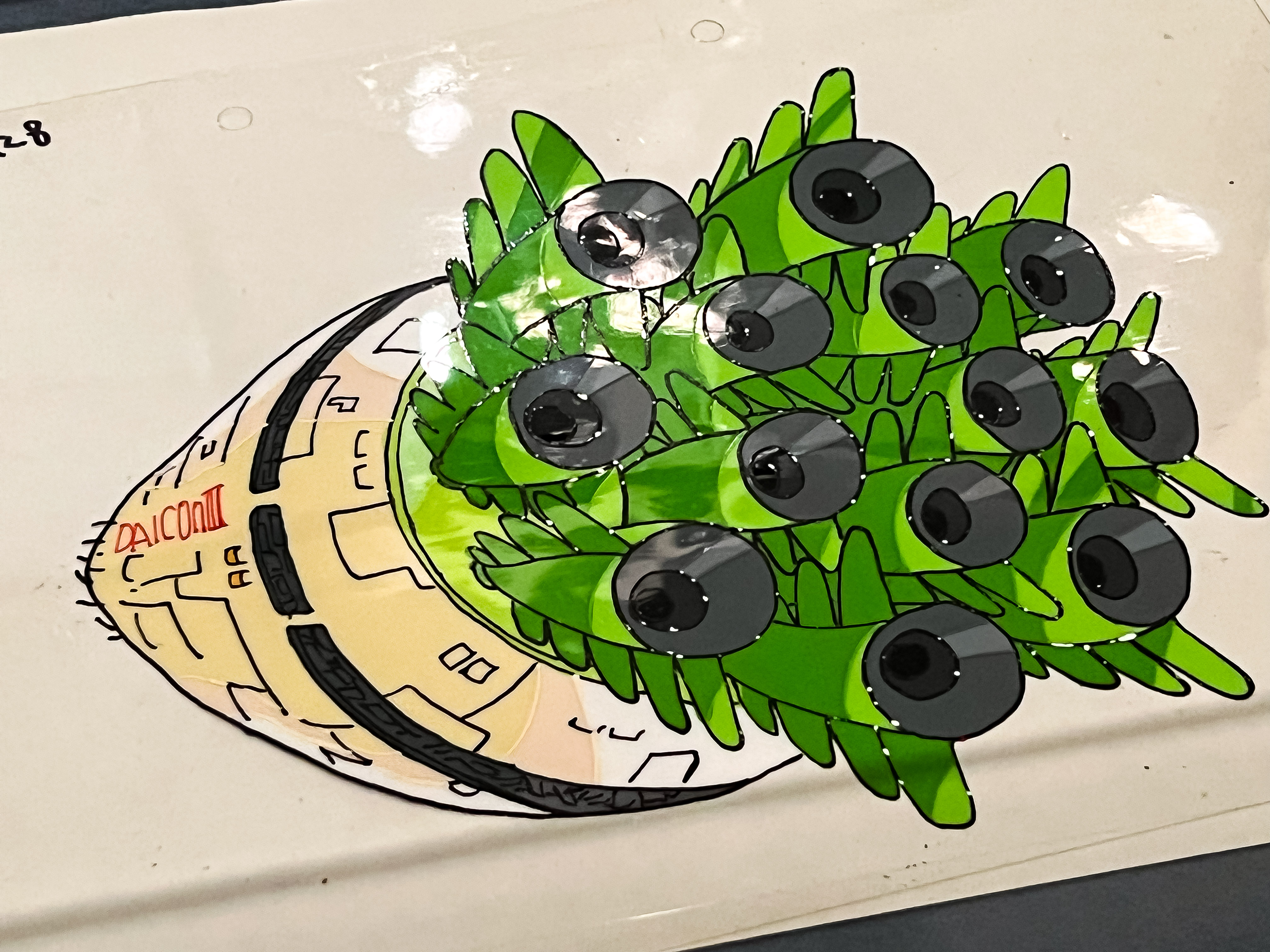 After the pre-Gainax days was their early work as a studio, though not yet the powerhouse they became. While not all of the materials were on show — you'd need Tokyo Big Sight for that — some of the proposals Anno came up with were on display. This included early materials for works such as At the Bus Stop, TEA TIME, KEIKO in the kindergarten, and more. Both the early storyboards and animatics were on display — with the animatics looking more animated and detailed than some anime films released today.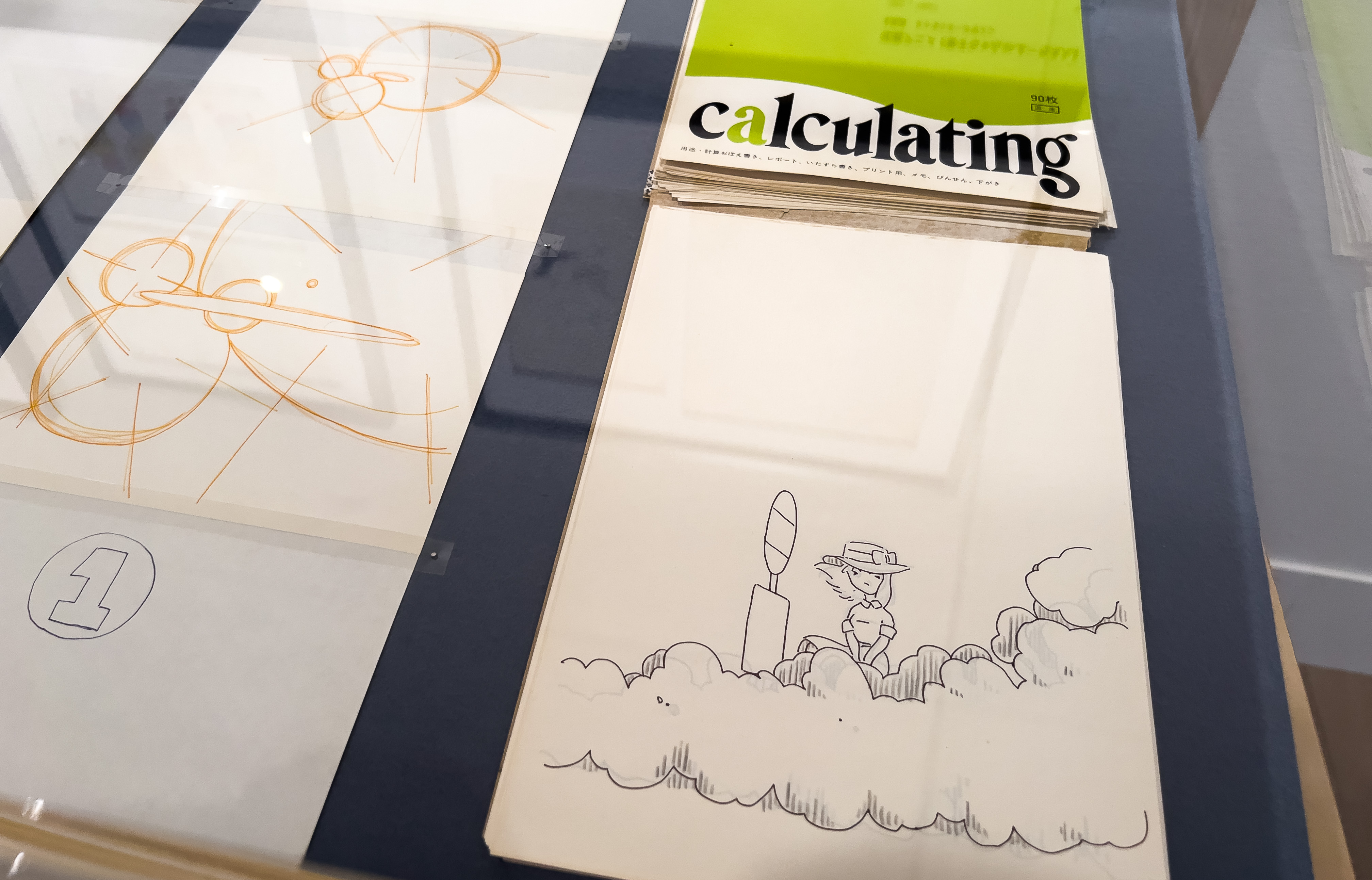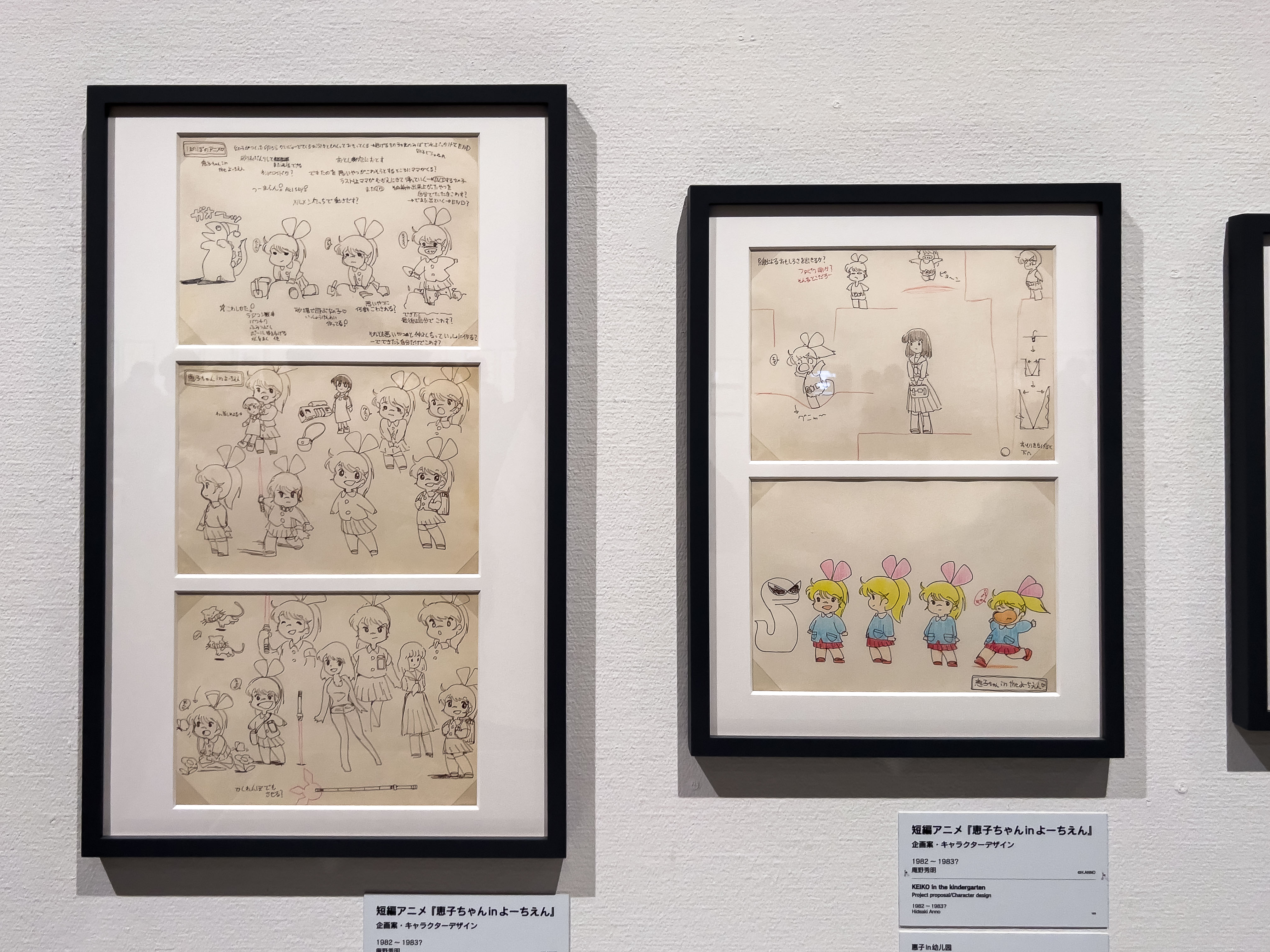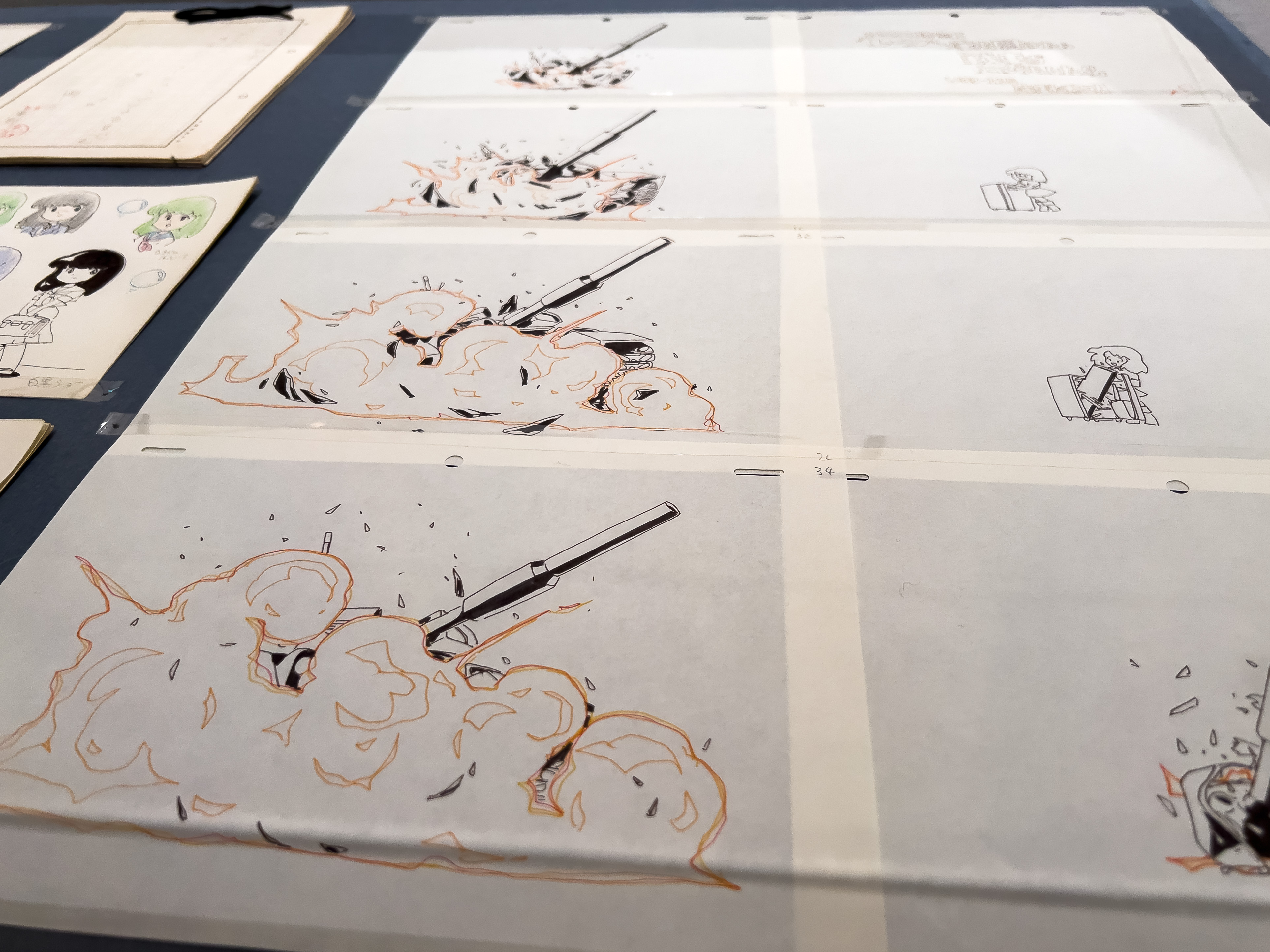 Anno's Early Professional Life
From then on was what seemed like a full collection of work from Anno's early years, including original key animation from his work on Nausicaä of the Valley of the Wind and Grave of the Fireflies, all the Nadia - The Secret of Blue Water
voice recording scripts, original key animation from Gunbuster, and more.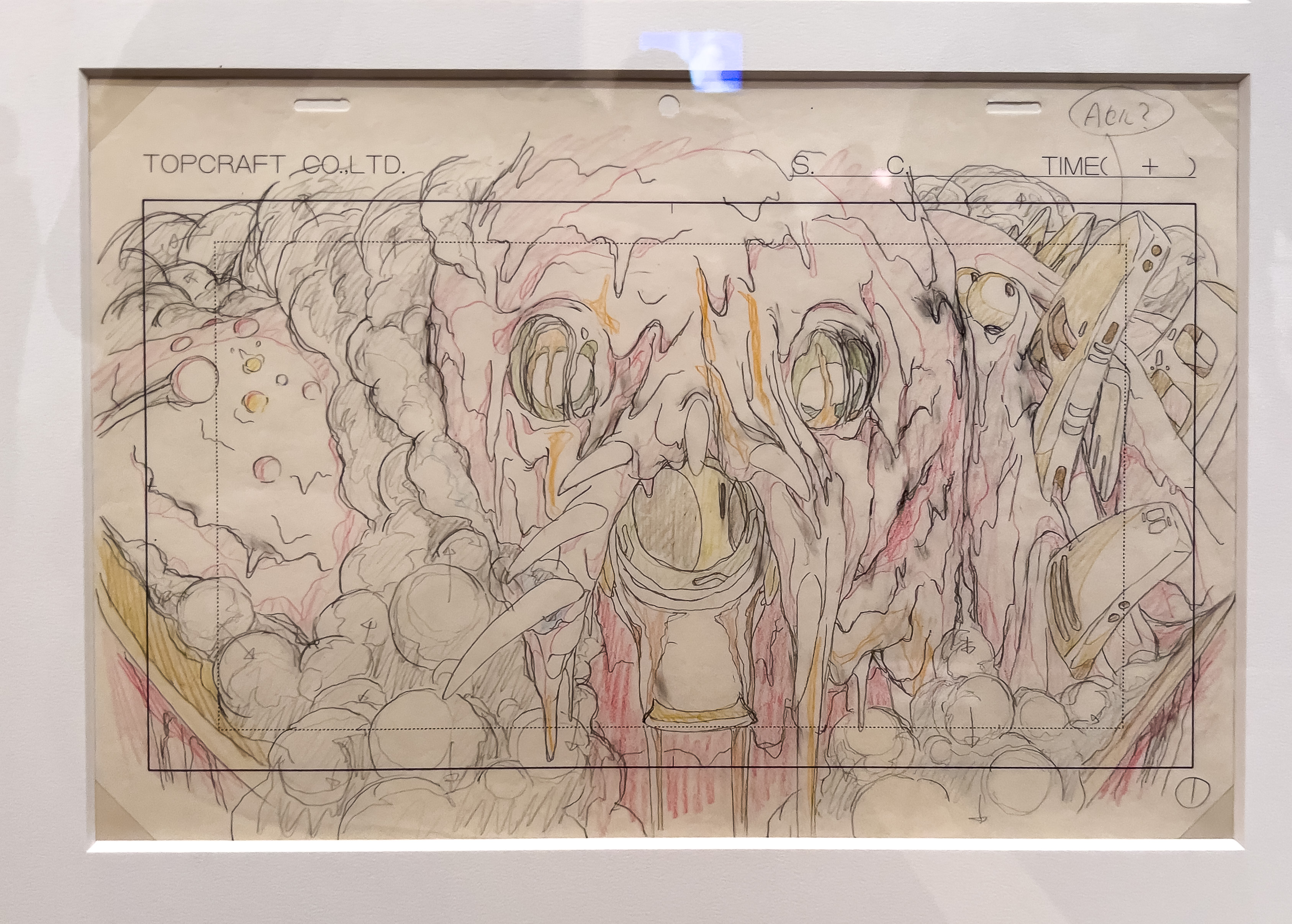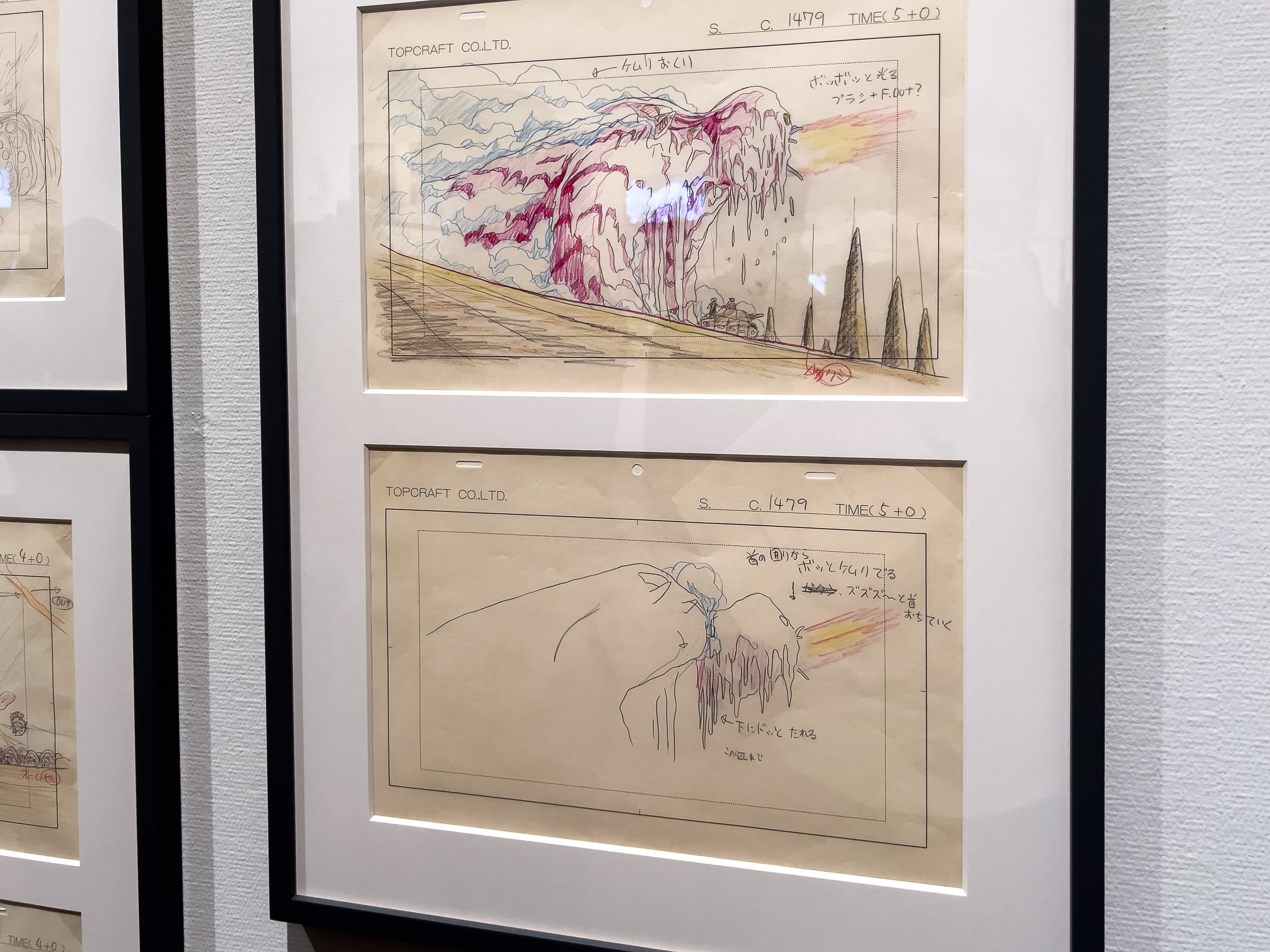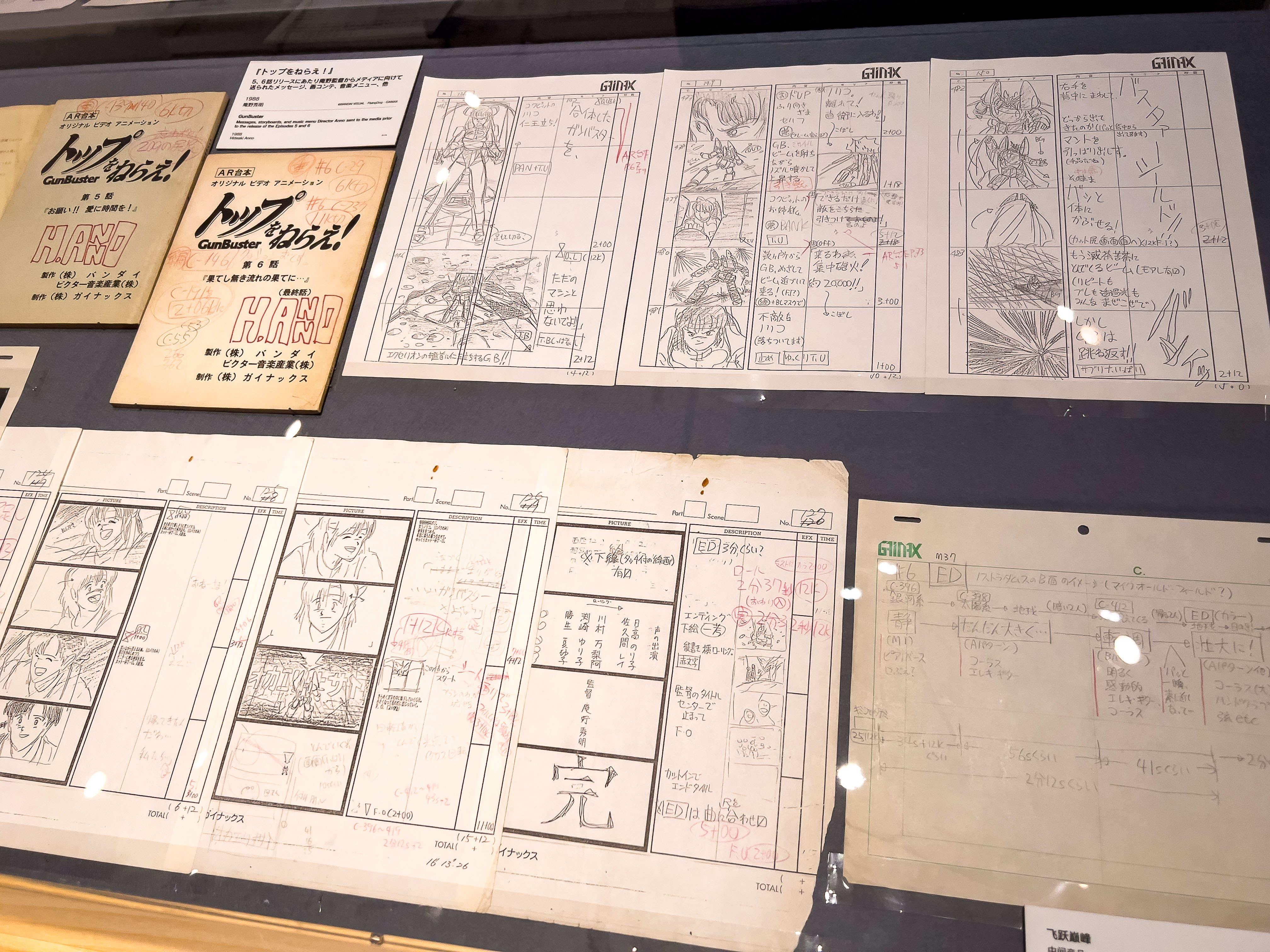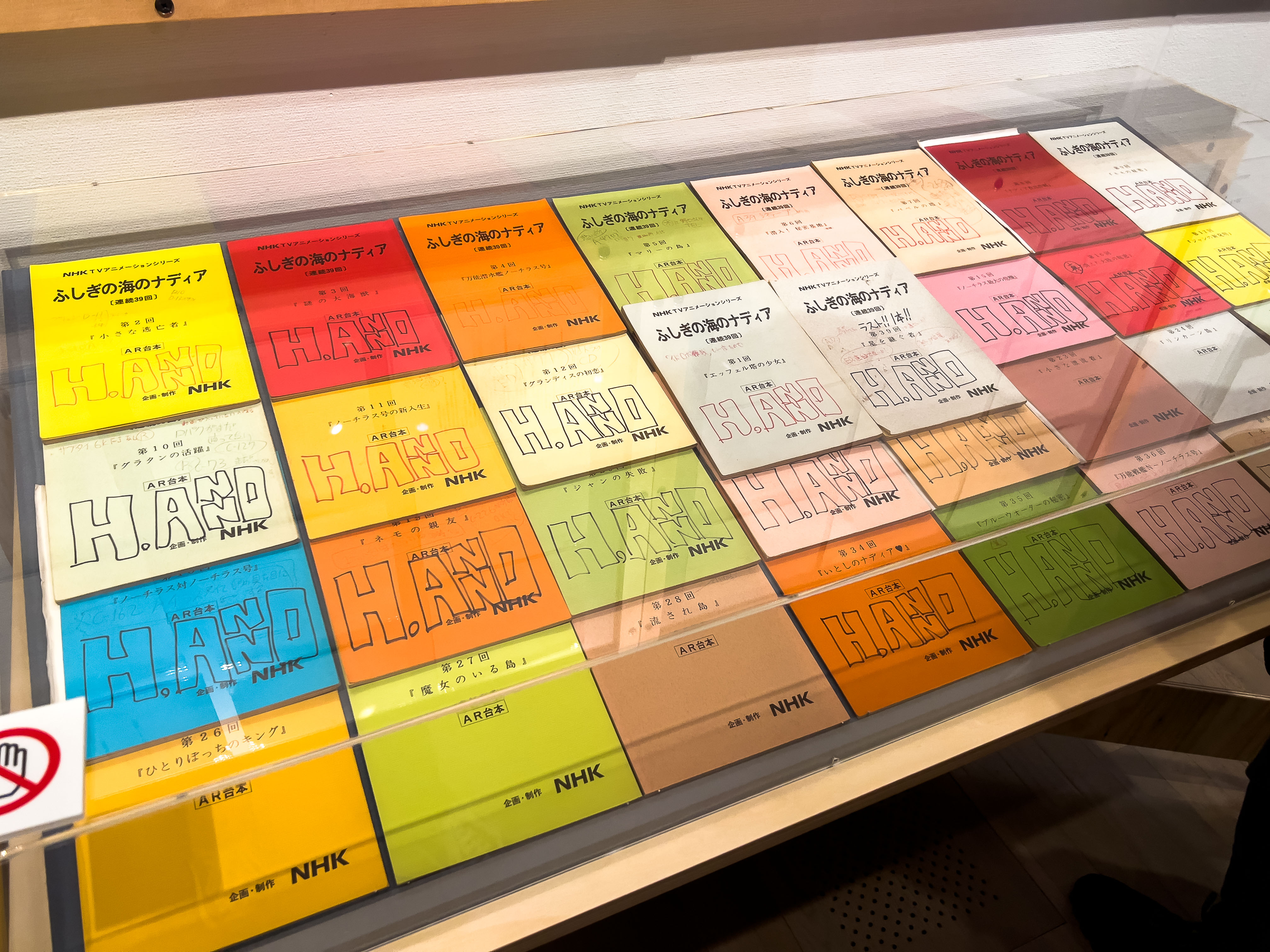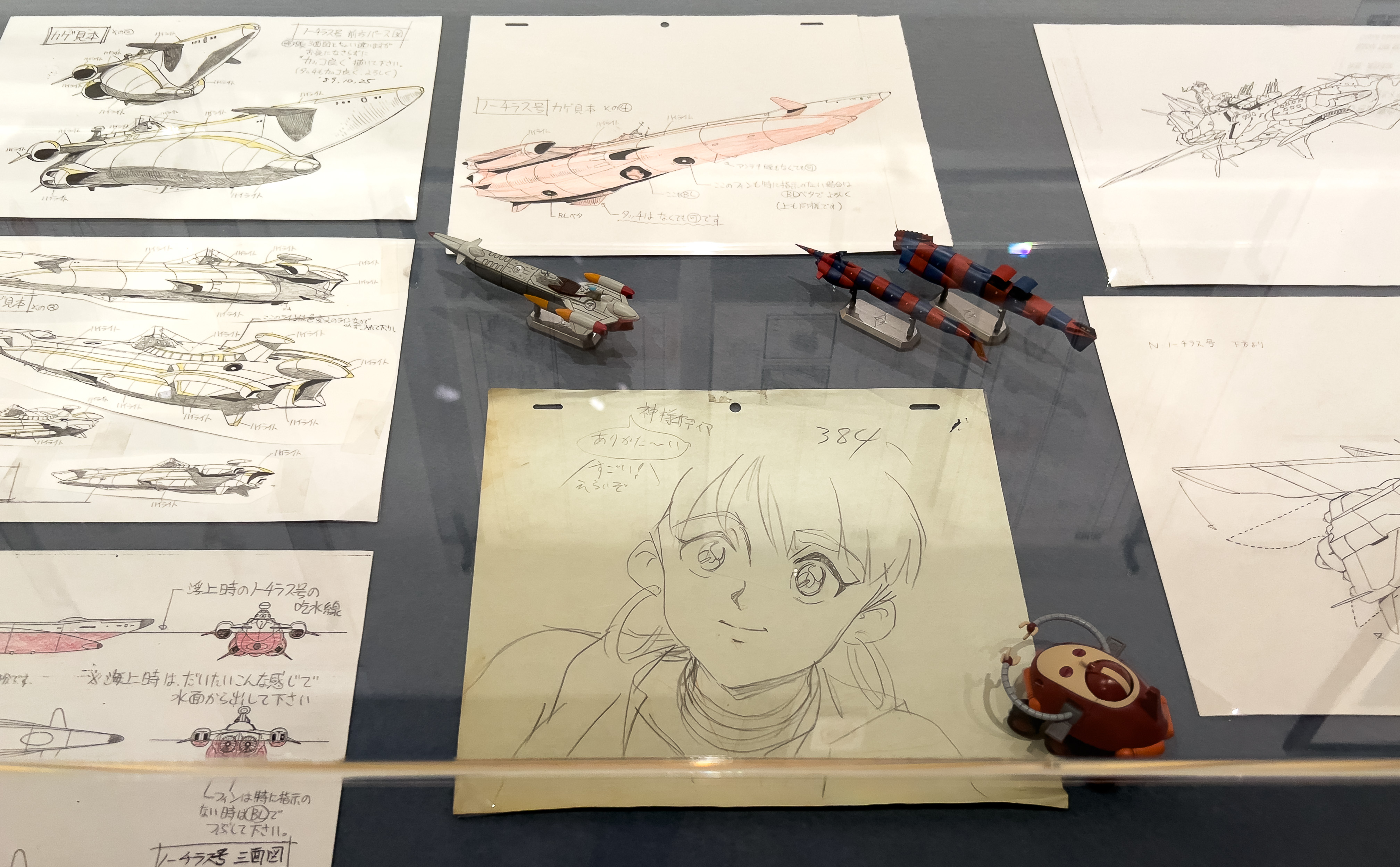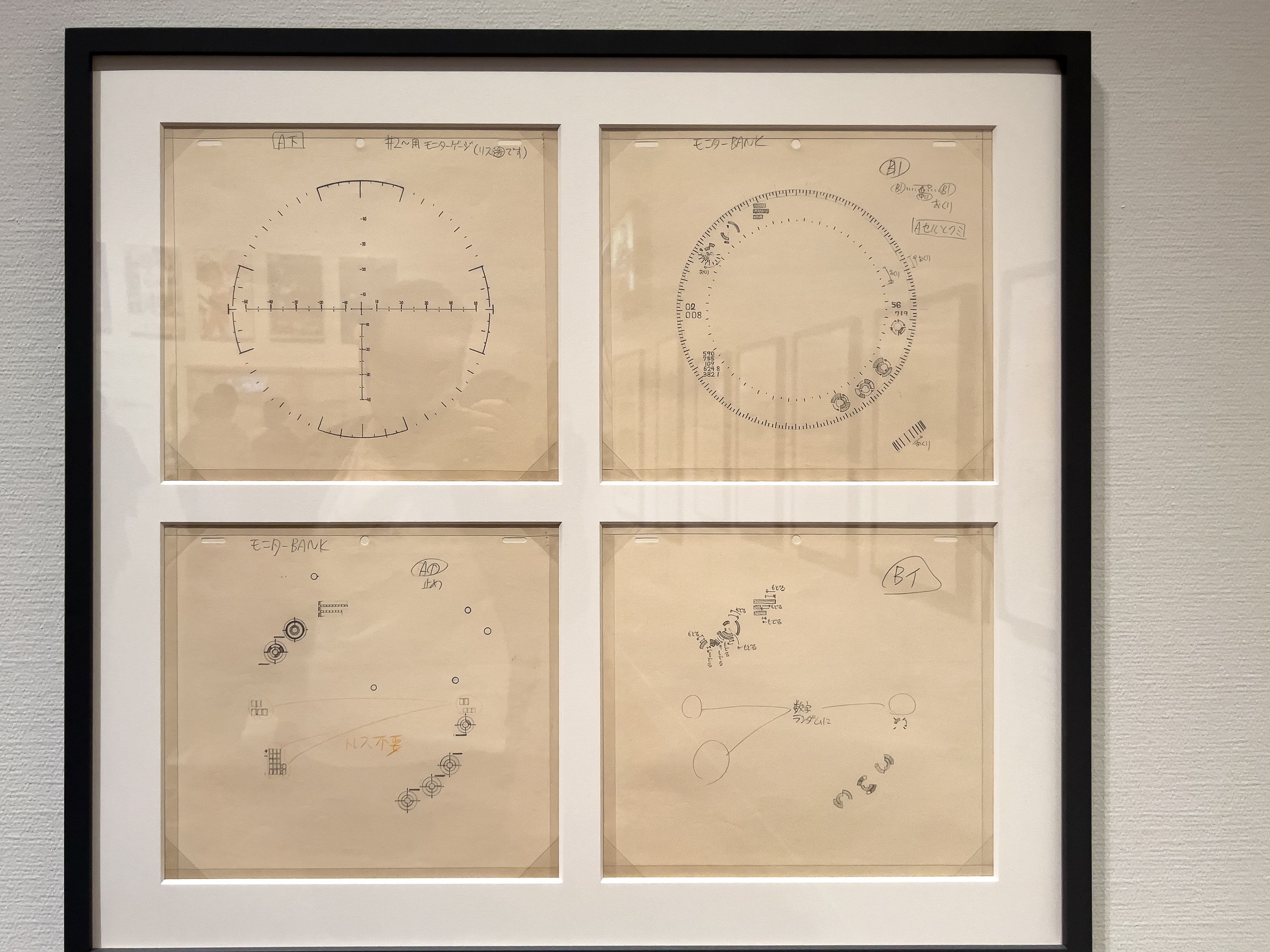 The most interesting part of this section was the notes and production sketches from Anno's days working with Hayao Miyazaki at what is now known as Studio Ghibli. Aside from the key animation, there were production doodles of what else but Kamen Rider, notes from production, and even doodles from Miyazaki himself of Anno sleeping on the job.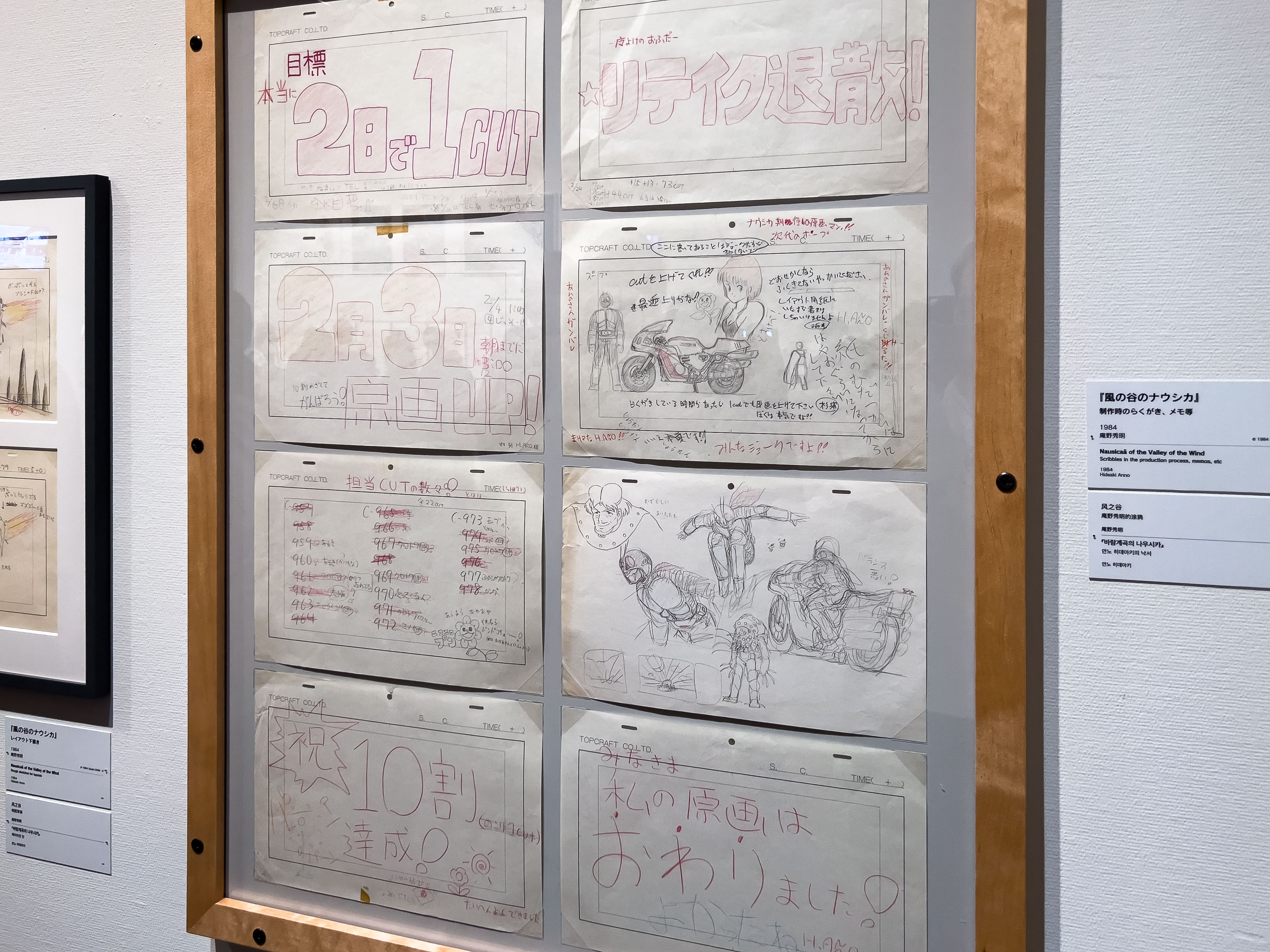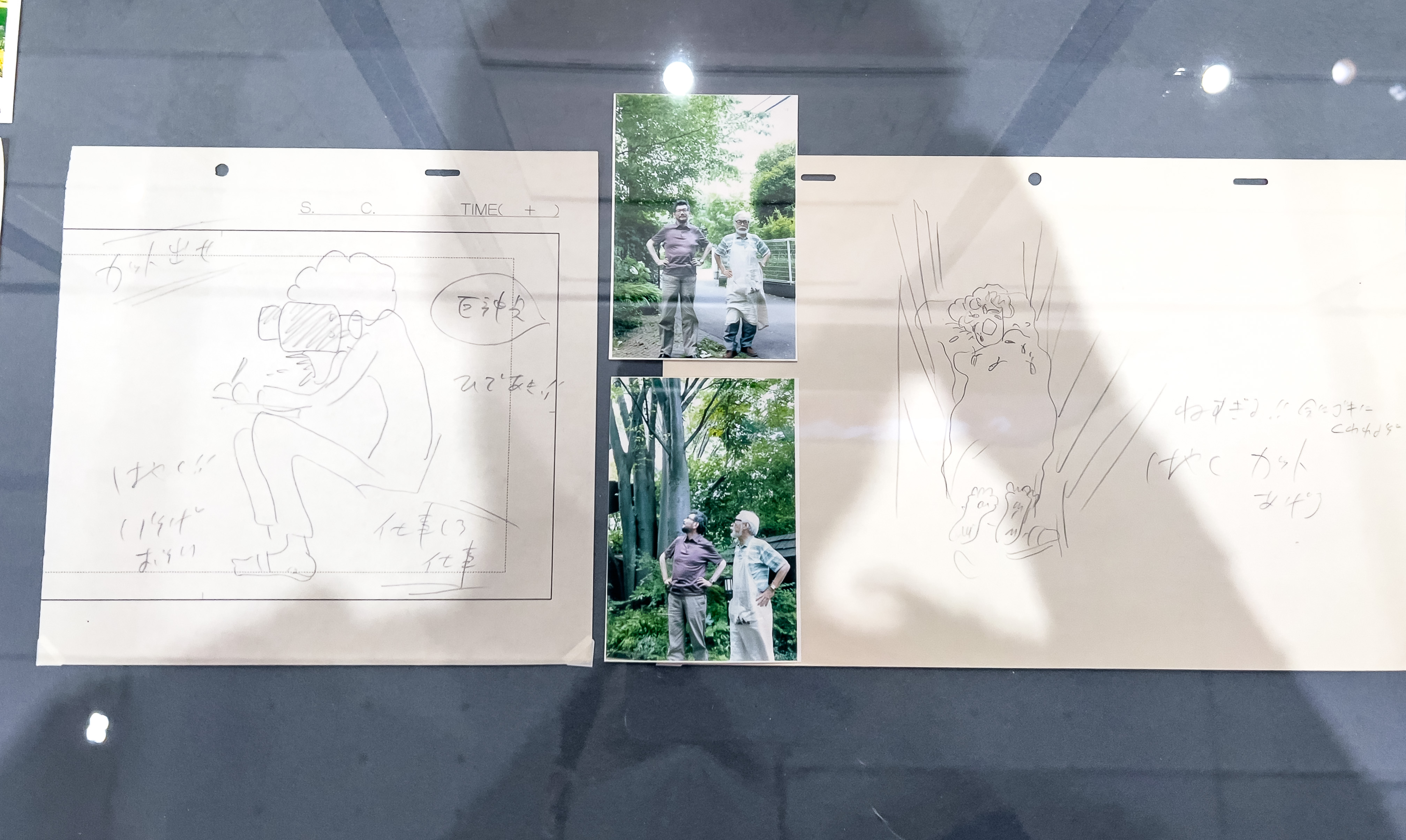 One fact I learned about Hideaki Anno during the exhibition was that he drew Sailor Pluto's transformation in Sailor Moon S — though I wasn't allowed to photograph any of the key animations. Past that were Anno's live-action works, including Cutie Honey production photos, props from Shinji Higuchi's Sinking of Japan that Anno designed, and materials from his short films and music videos.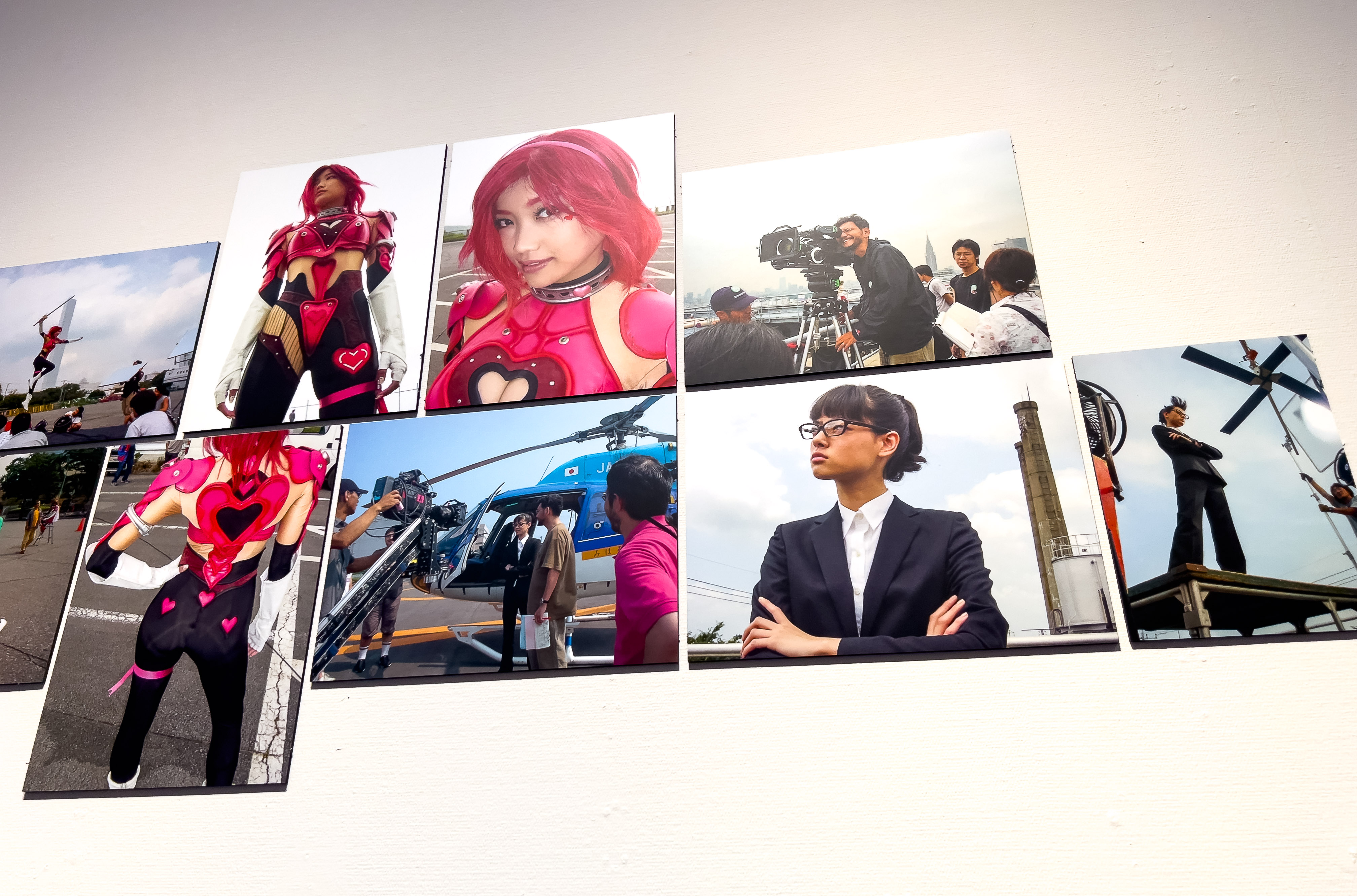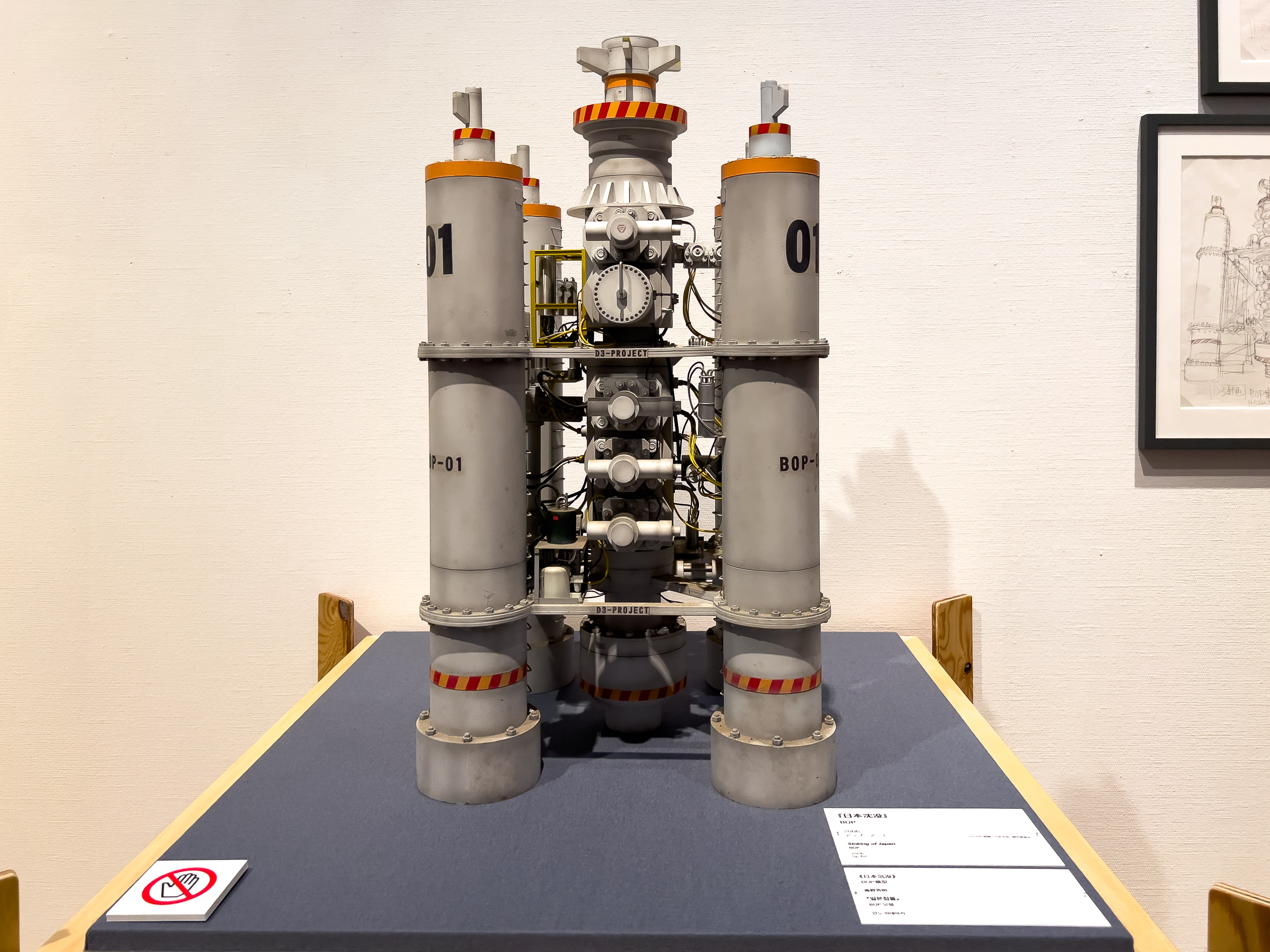 Getting Into Anno's Classic Evangelion
For someone who is a massive fan of both the classic Neon Genesis Evangelion and the Rebuild films, the exhibition gave you both sides of the franchise, starting, of course, with Neon Genesis Evangelion. While the rest of the exhibition has mostly been key animation or painted cells, the classical Evangelion section was mostly original pre-production materials.
Laid out to read was the original pitch for the series, complete with some of the first images of the cast, their first bios, and proof of concepts. Those proof of concepts were then also shown off separately, including the first-ever cell drawn for Evangelion to aid investors in understanding the idea behind what Anno was trying to achieve — not that it would help in the long run. The spear looks pretty cool in my opinion.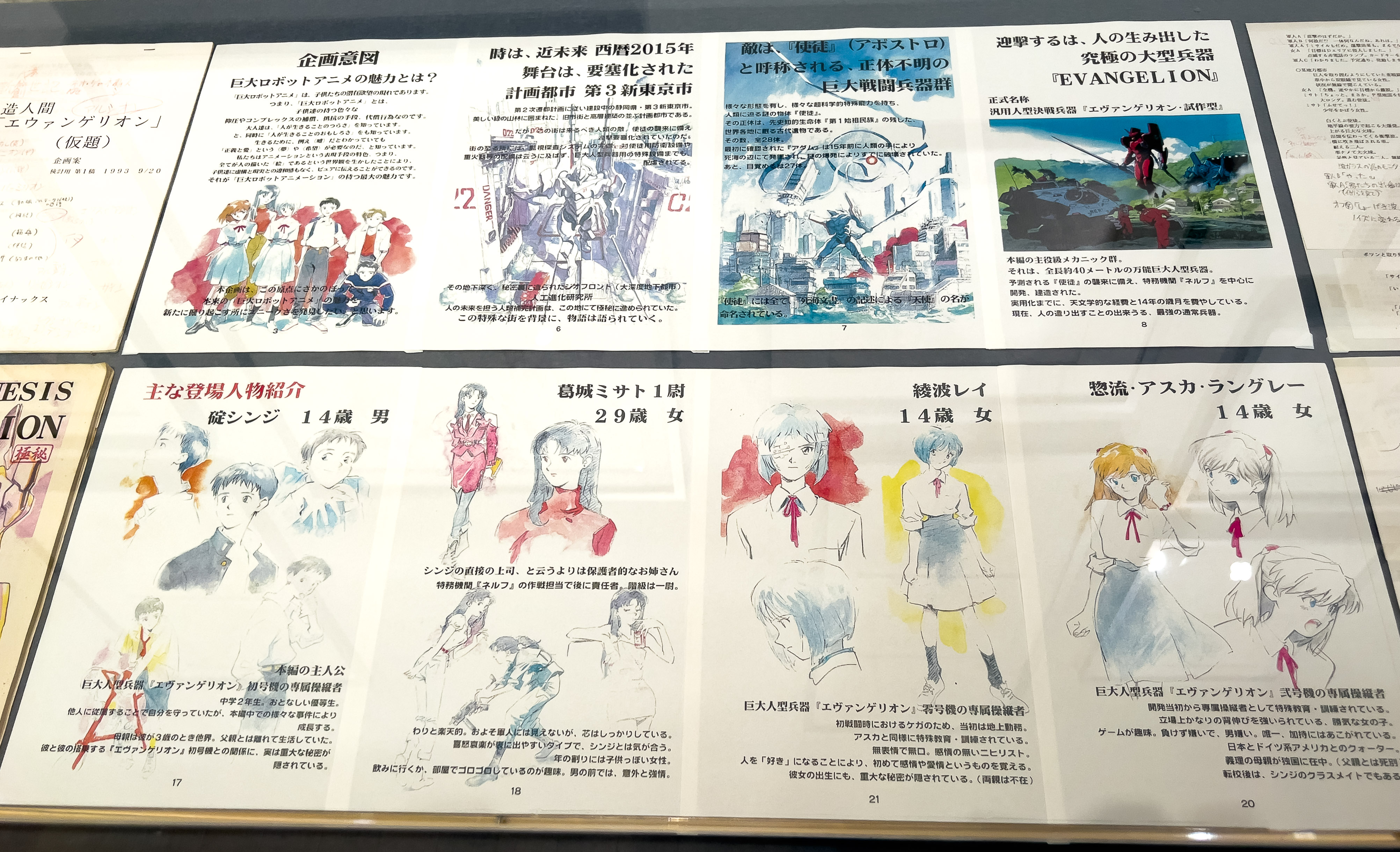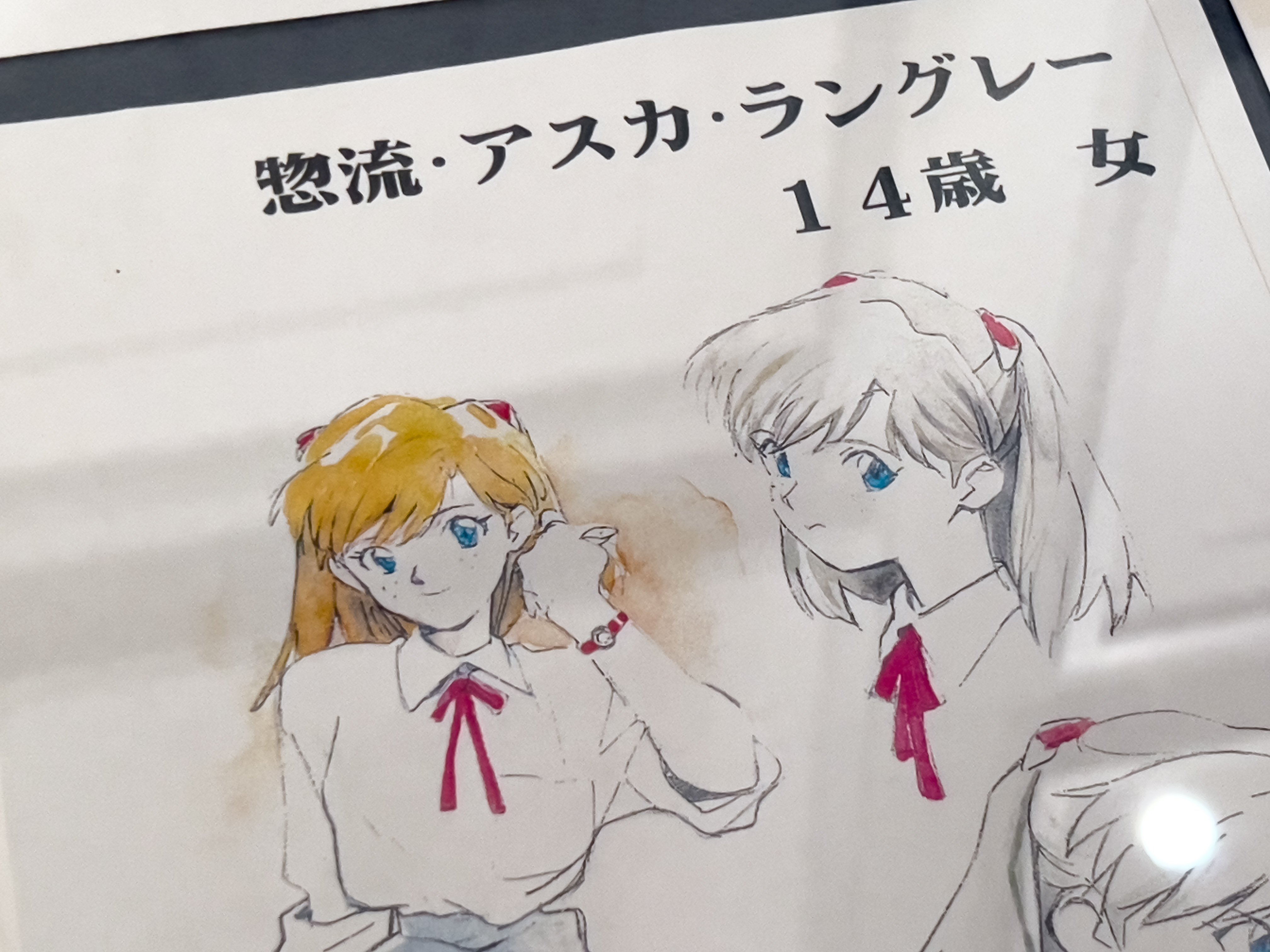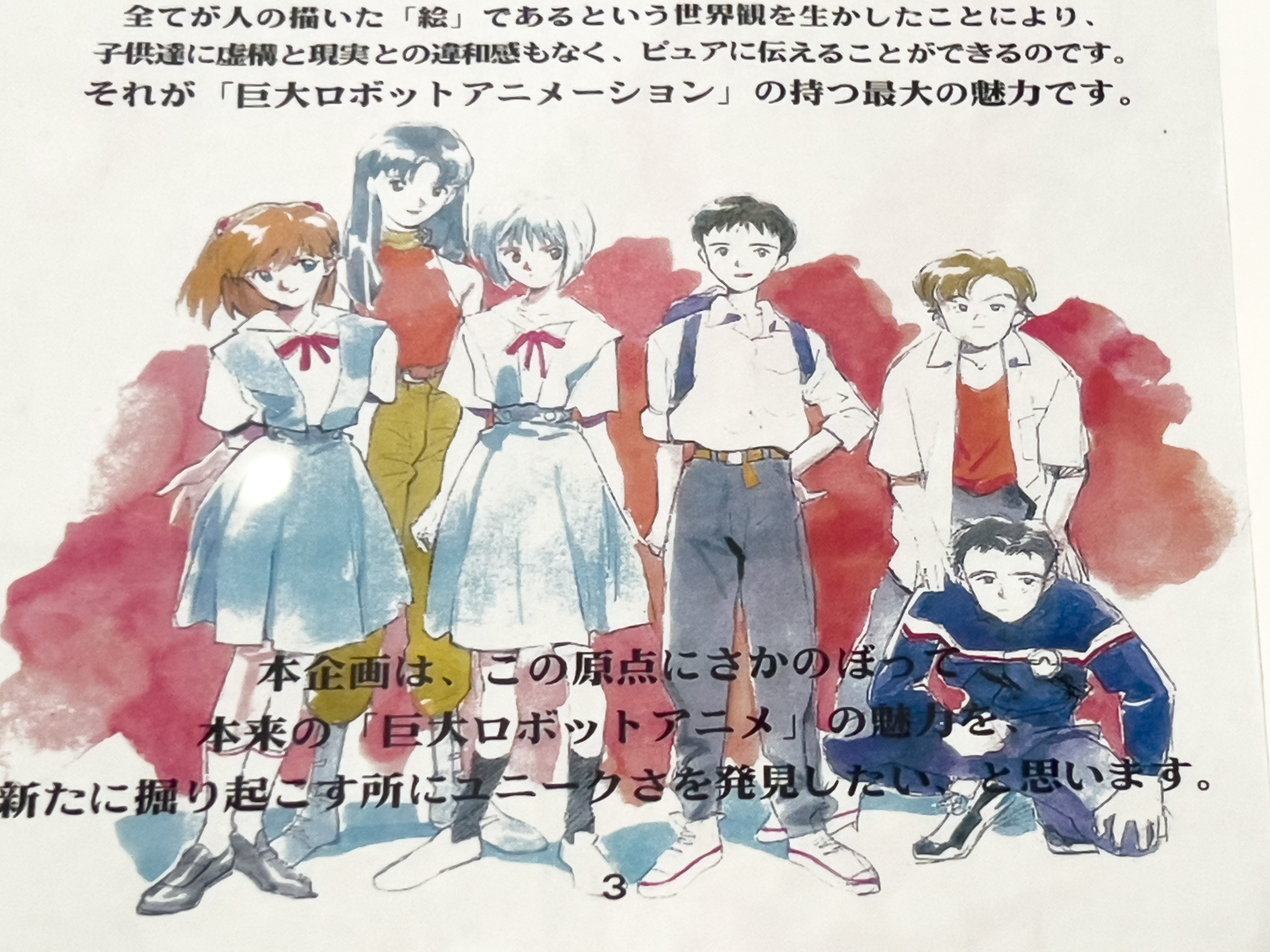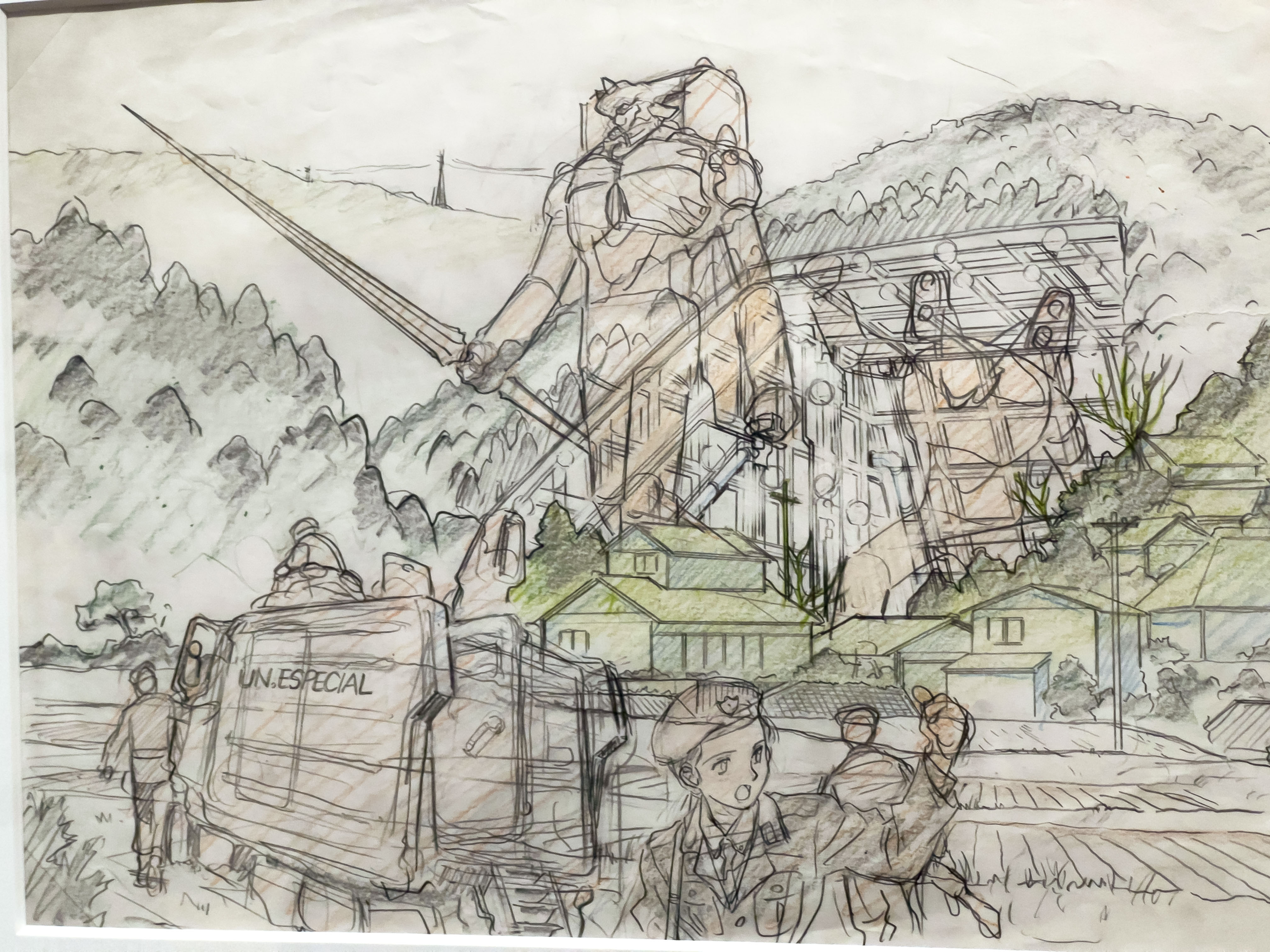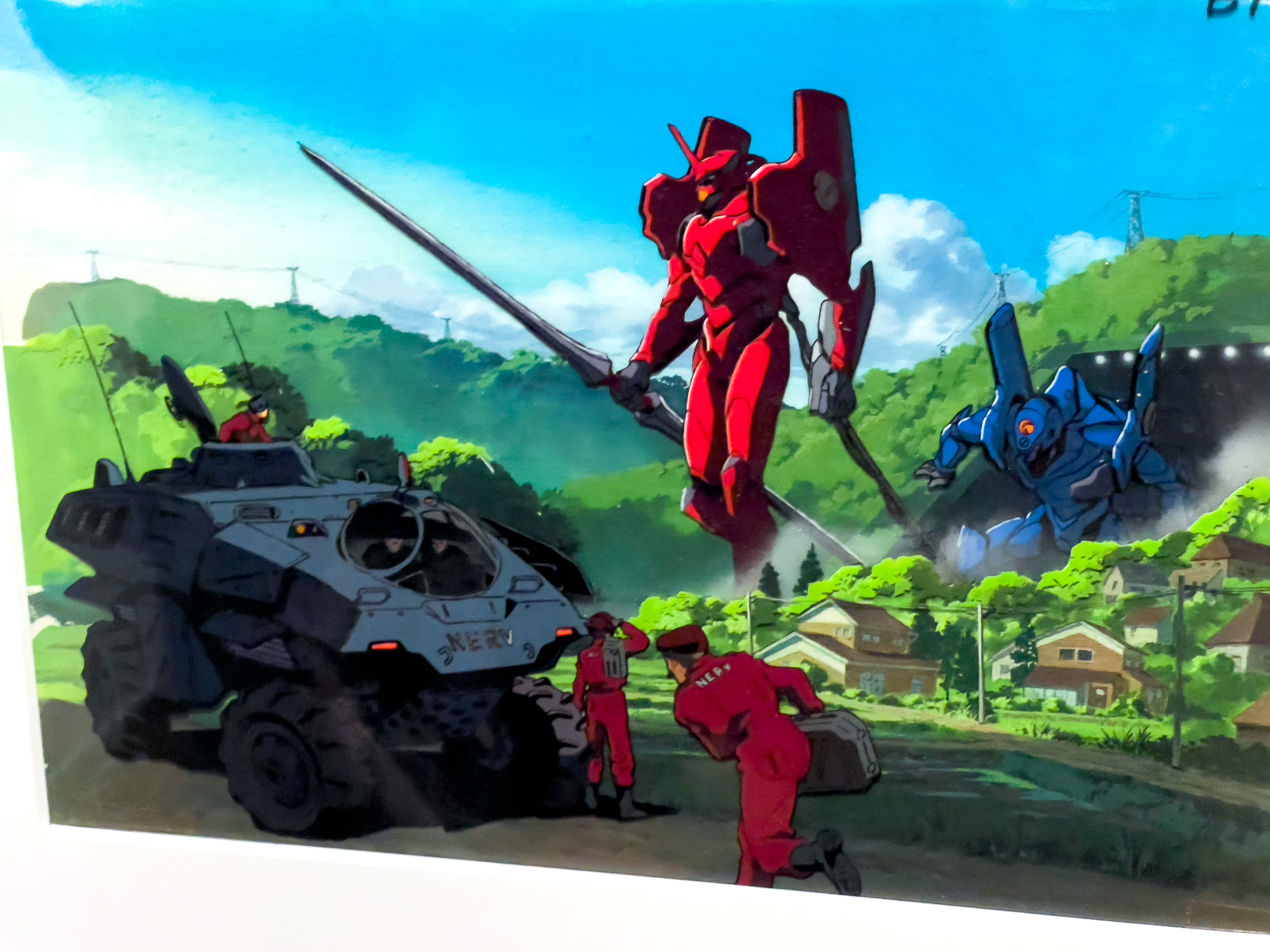 Most of the other materials in this section were more pre-production sketches, prop designs, logo concepts, original Evangelion designs, and storyboards for what would become the classic we know today. One of the pre-production materials was Anno's notes for what the structure of the opening of Evangelion might look like, written next to the lyrics of "A Cruel Angel's Thesis."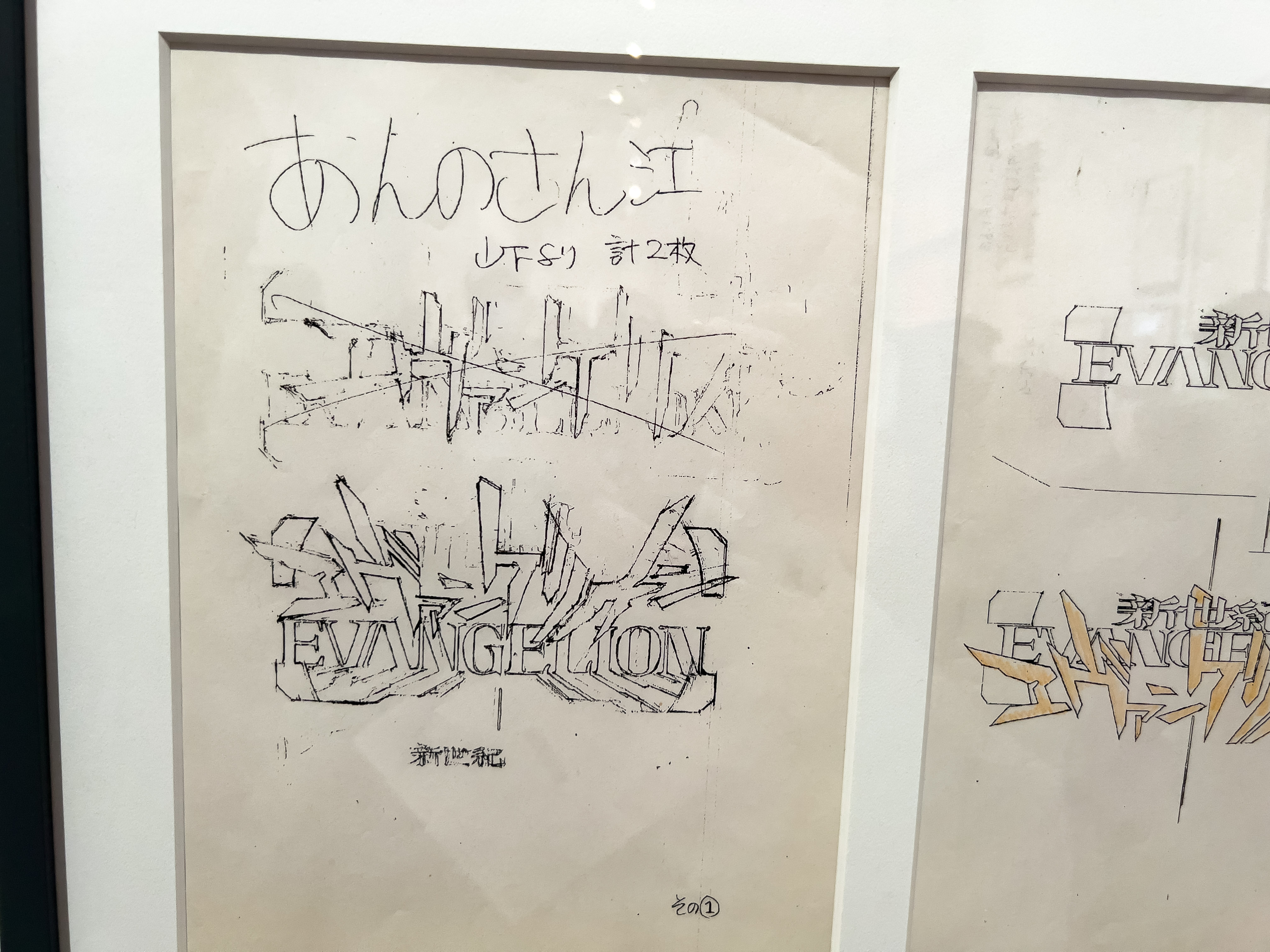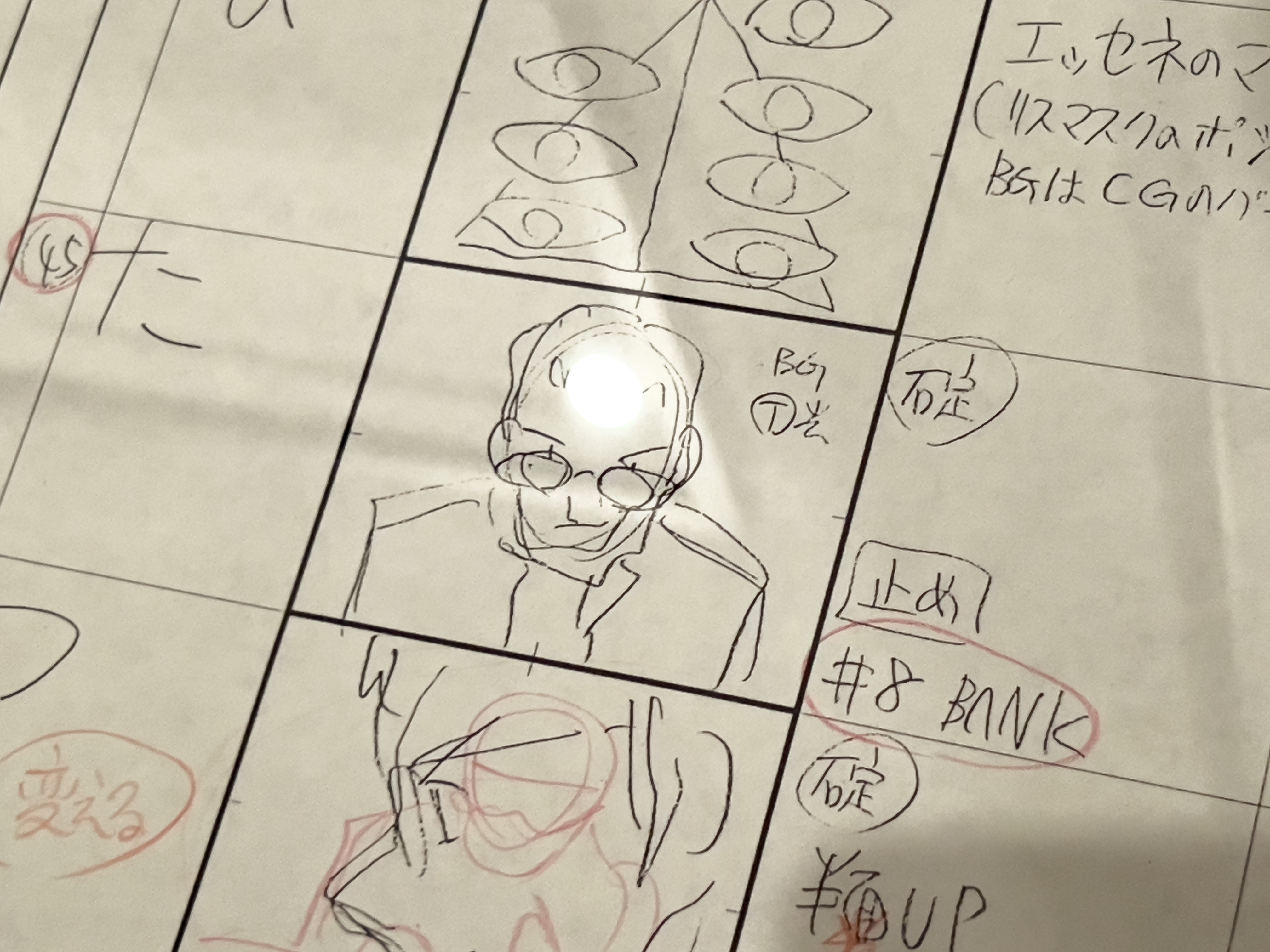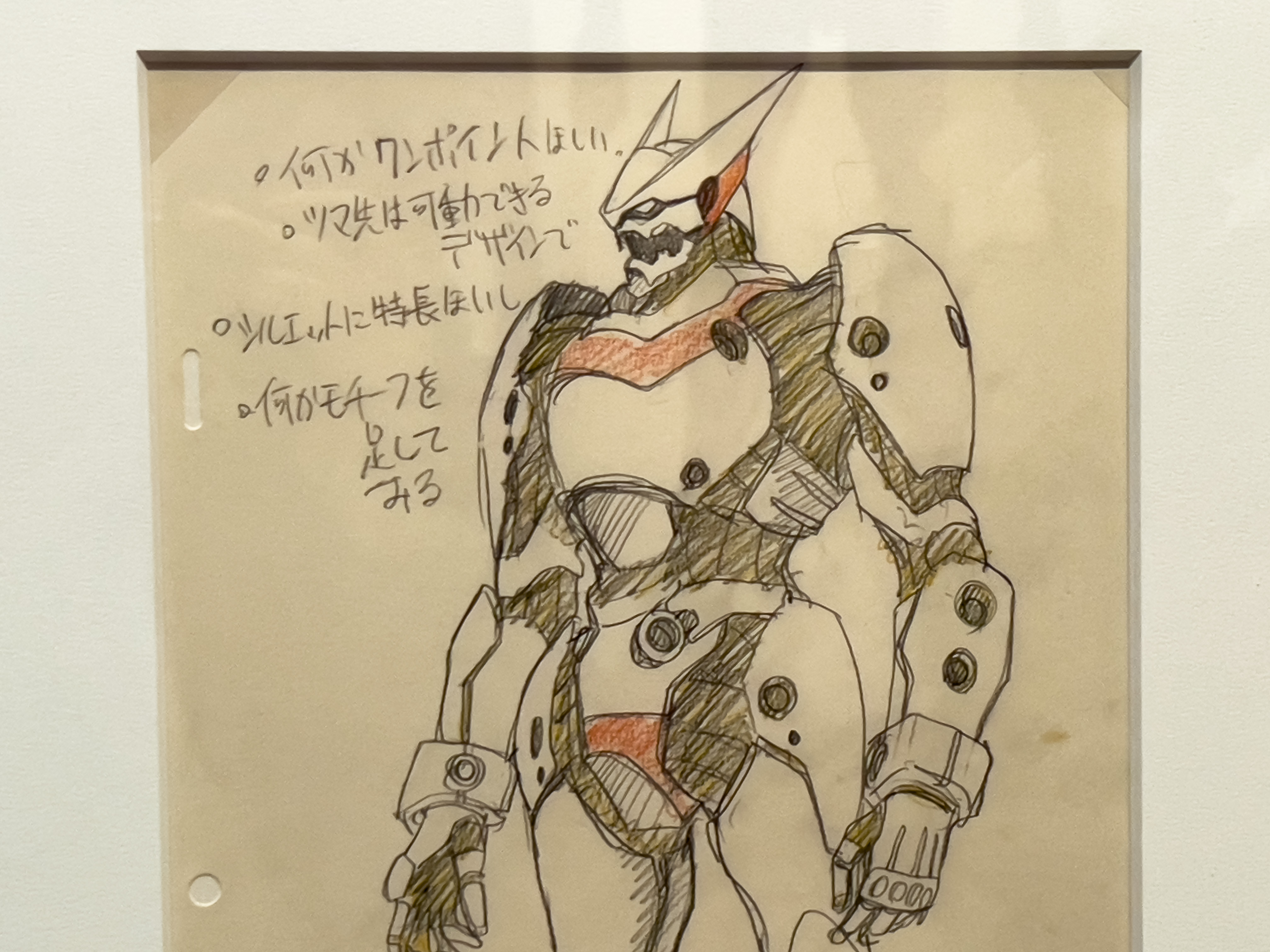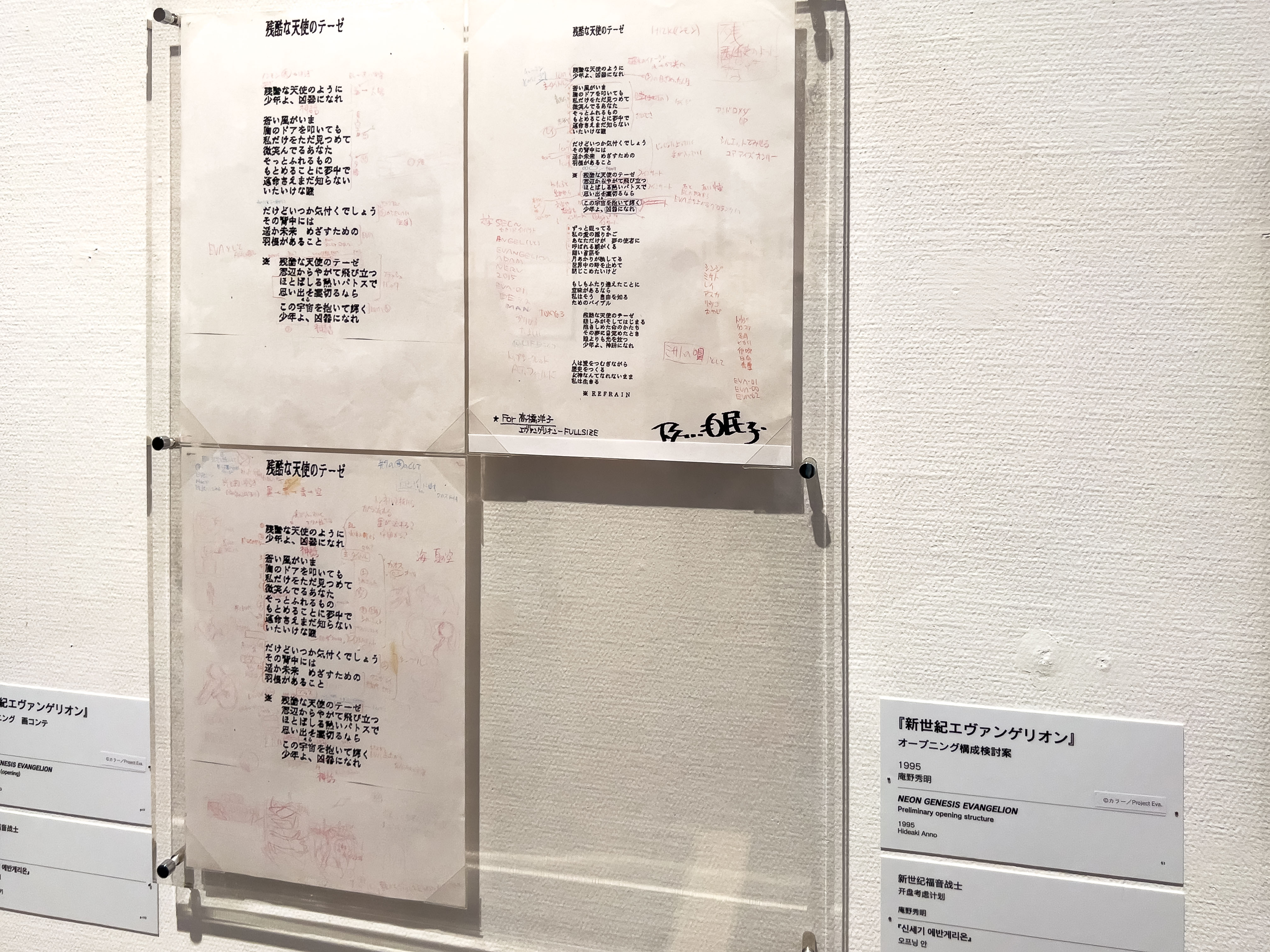 Hideaki Anno's Shin Universe
Nestled between the classic Evangelion and the new Evangelion areas was Anno's work on Shin Godzilla, full of scripts, pre-production art, storyboards, and perfectly detailed scale replicas of Godzilla in its many forms seen in the popular flick.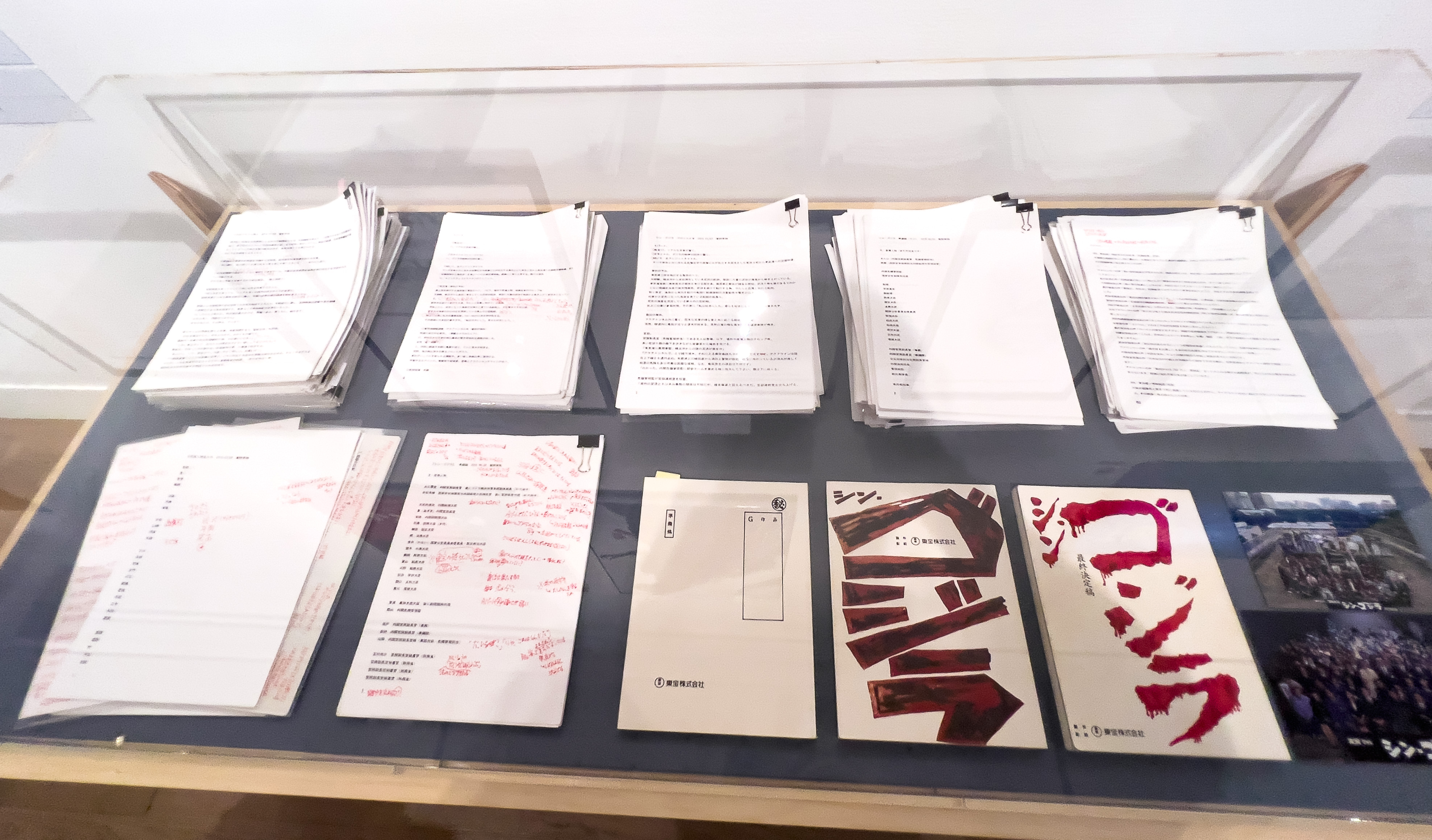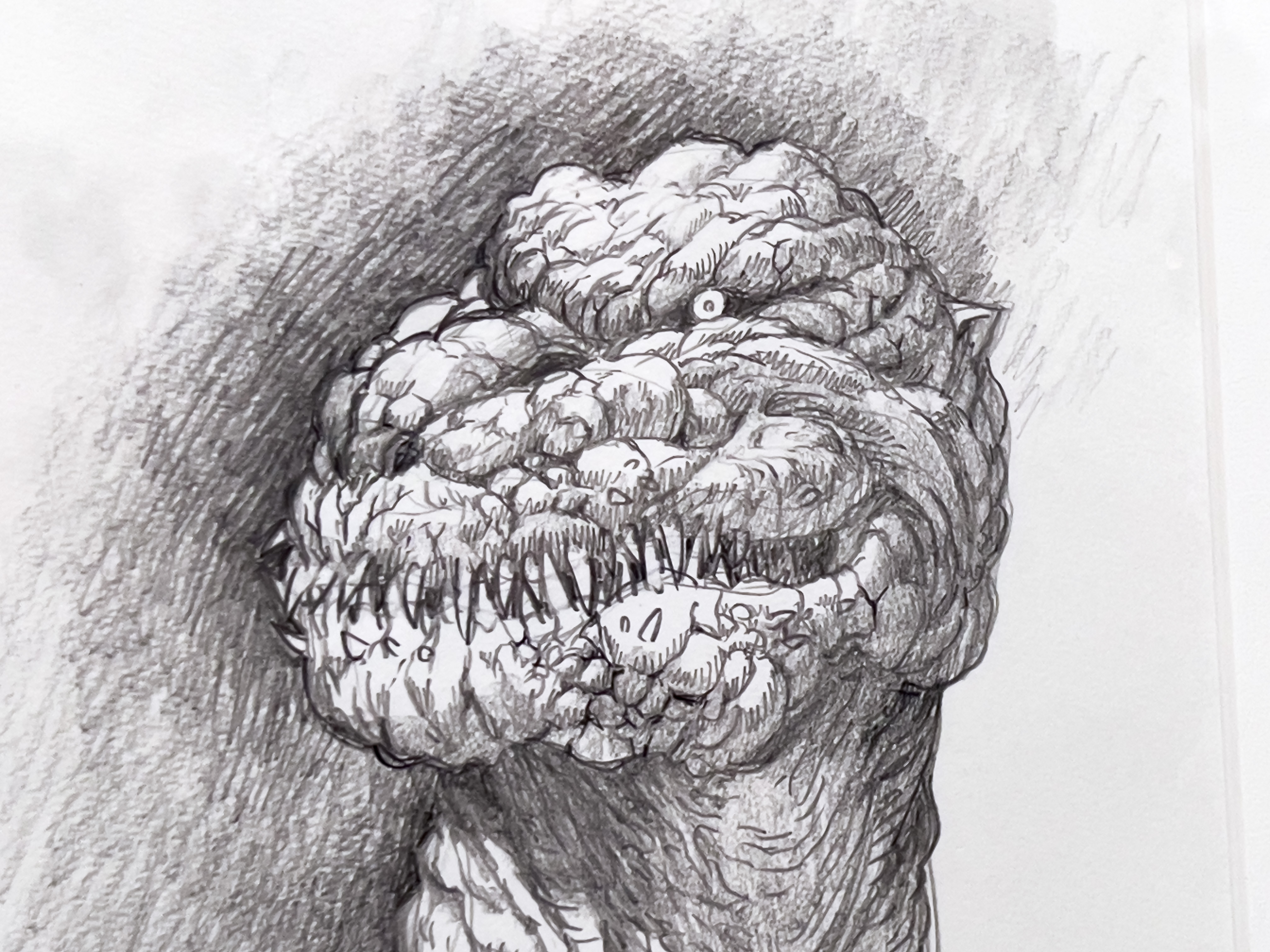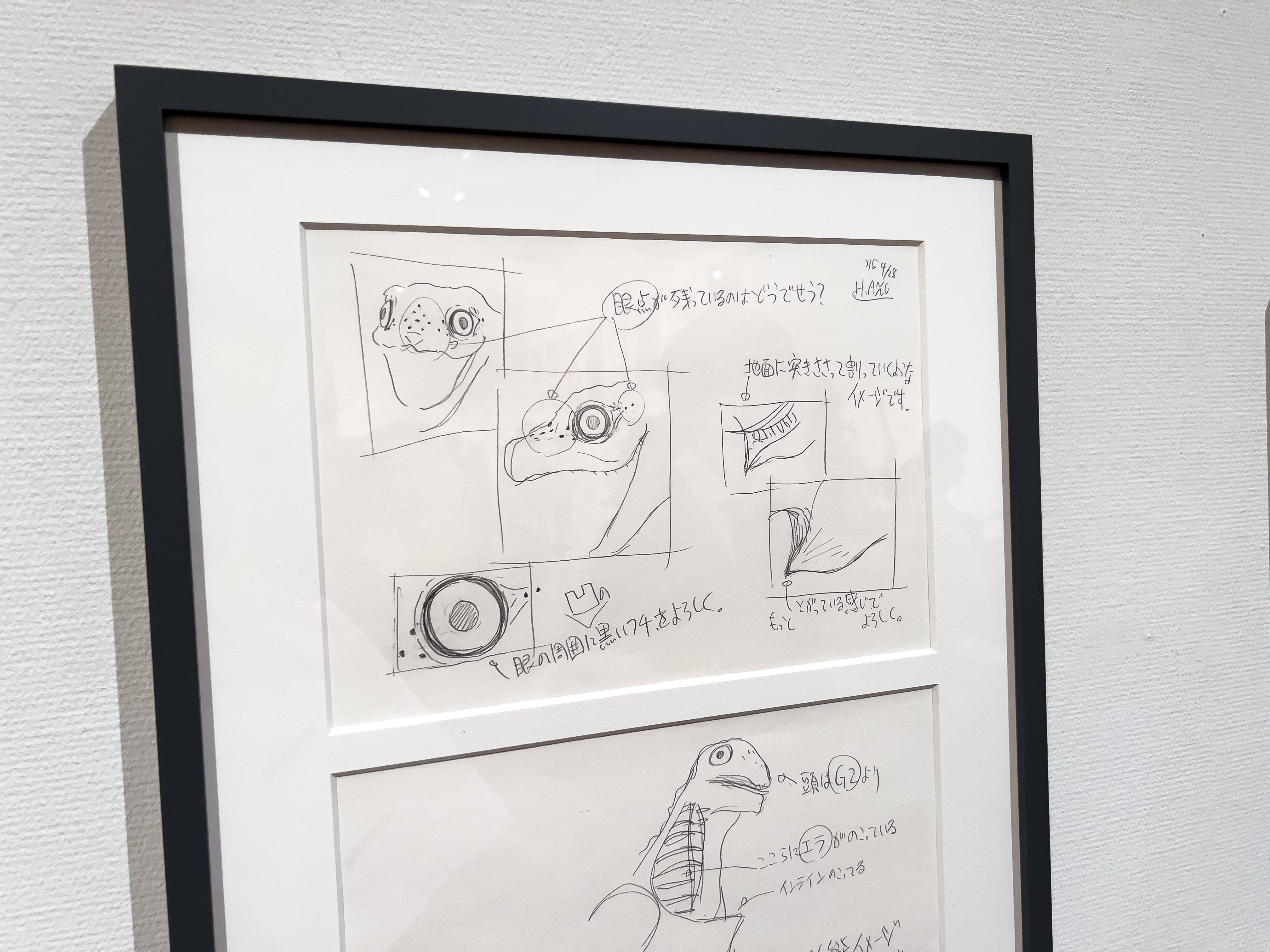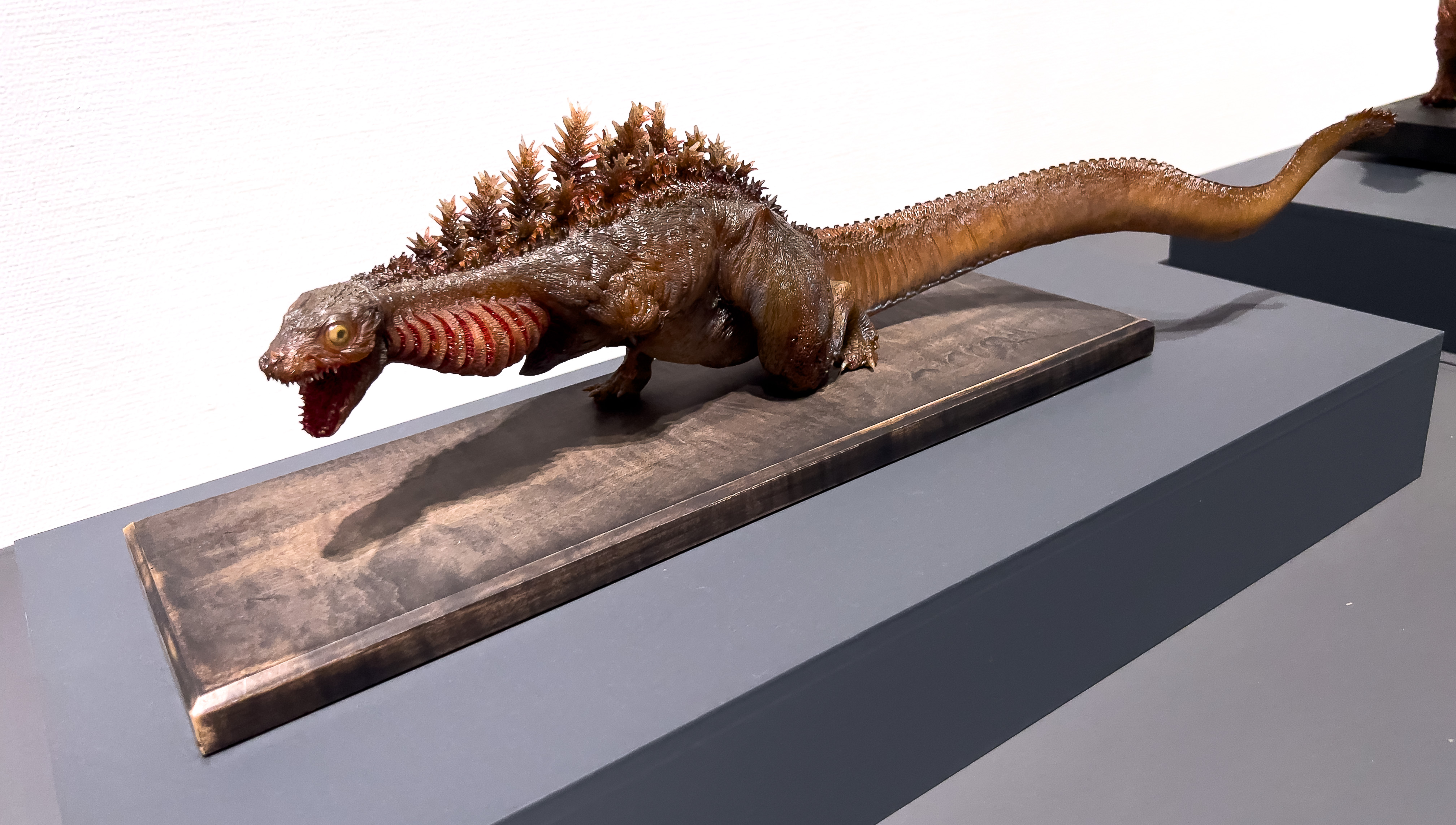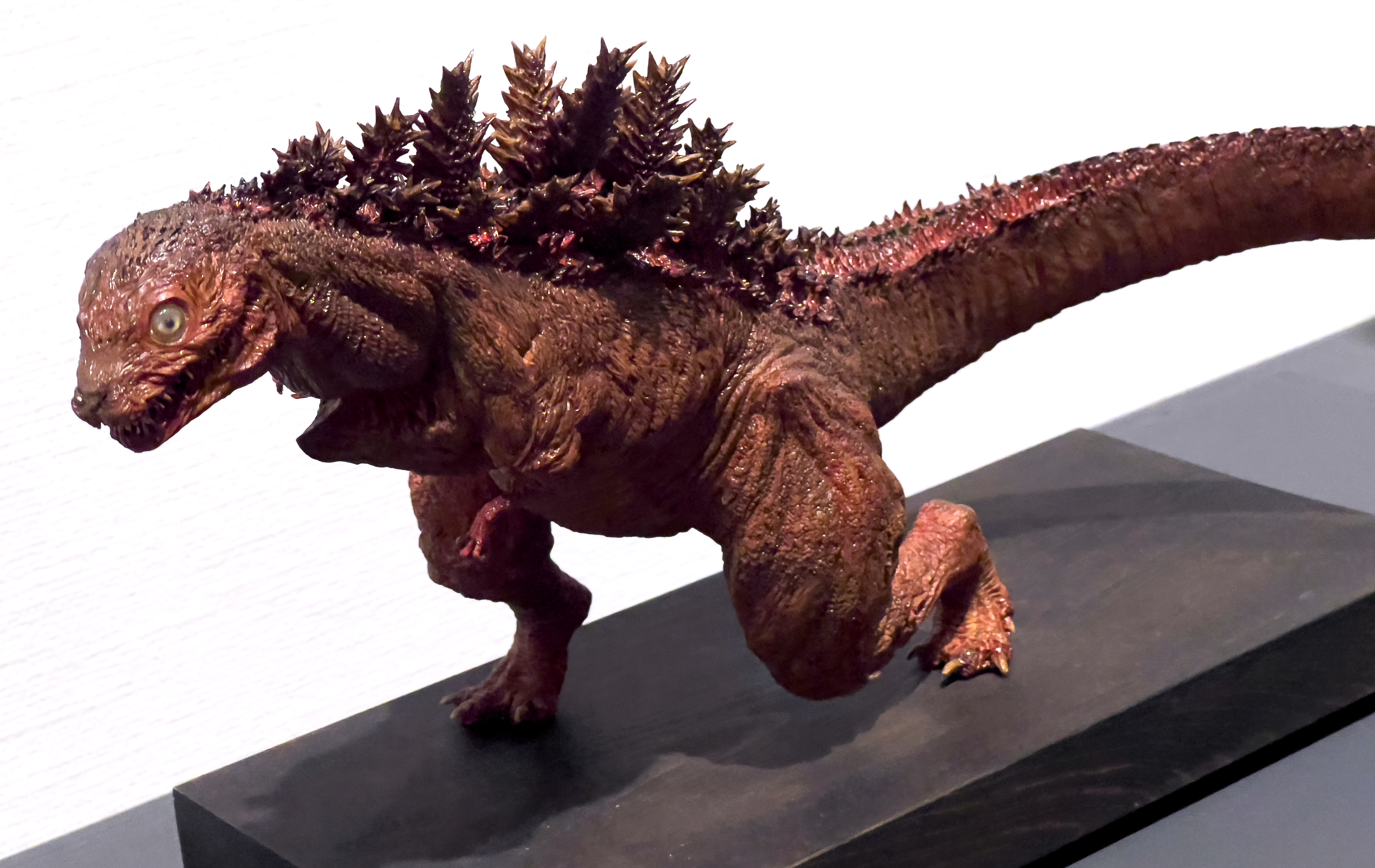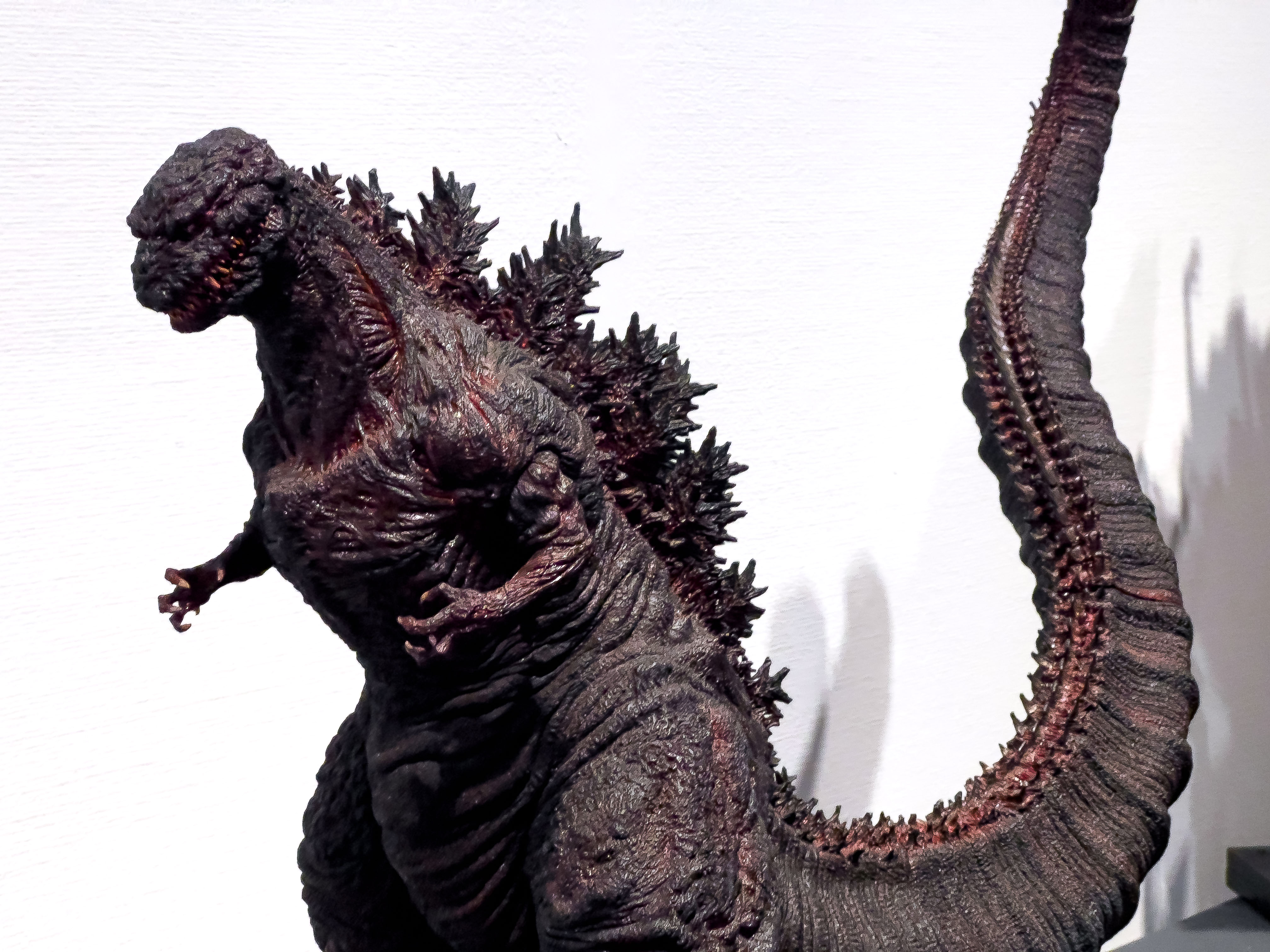 Aside from the Shin Godzilla materials, there was barely anything for Anno's upcoming Shin Ultraman and Shin Kamen Rider films — which, ya know, he's currently in production for both and they're probably top secret. For Shin Ultraman, the previously shown off teaser visuals and production materials were on display, and for Shin Kamen Rider, a mold of the mask, how it was made, and bike concepts were on display.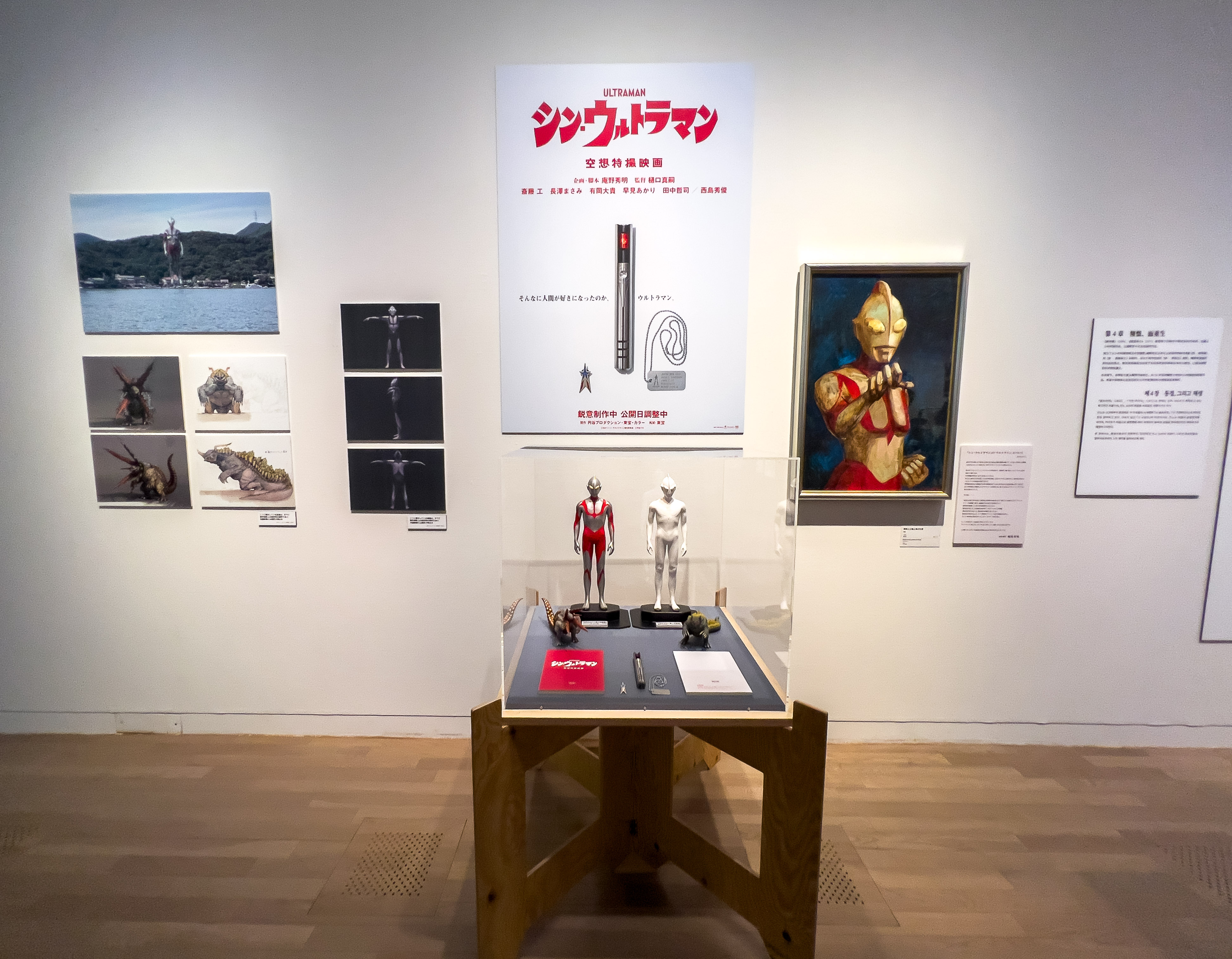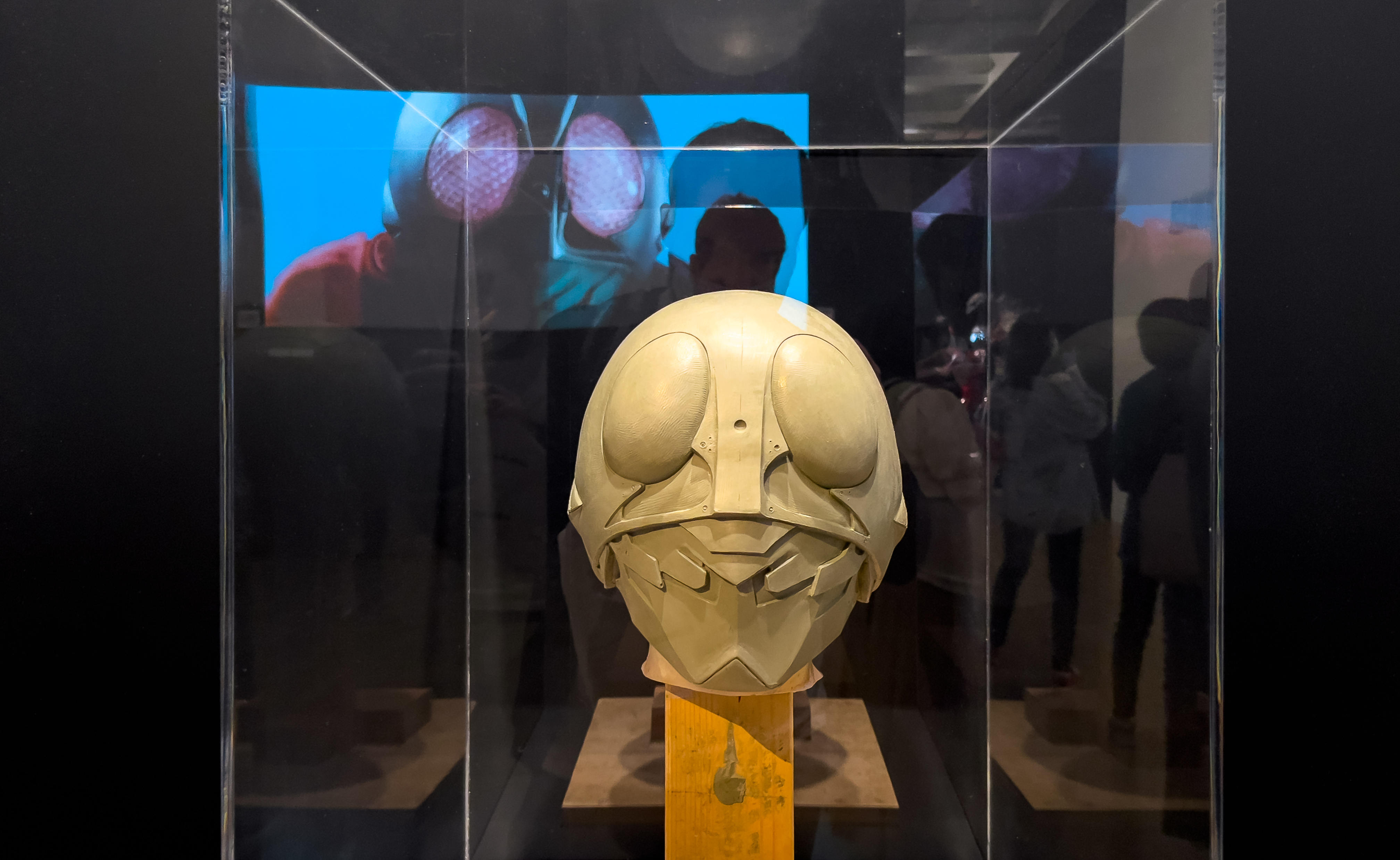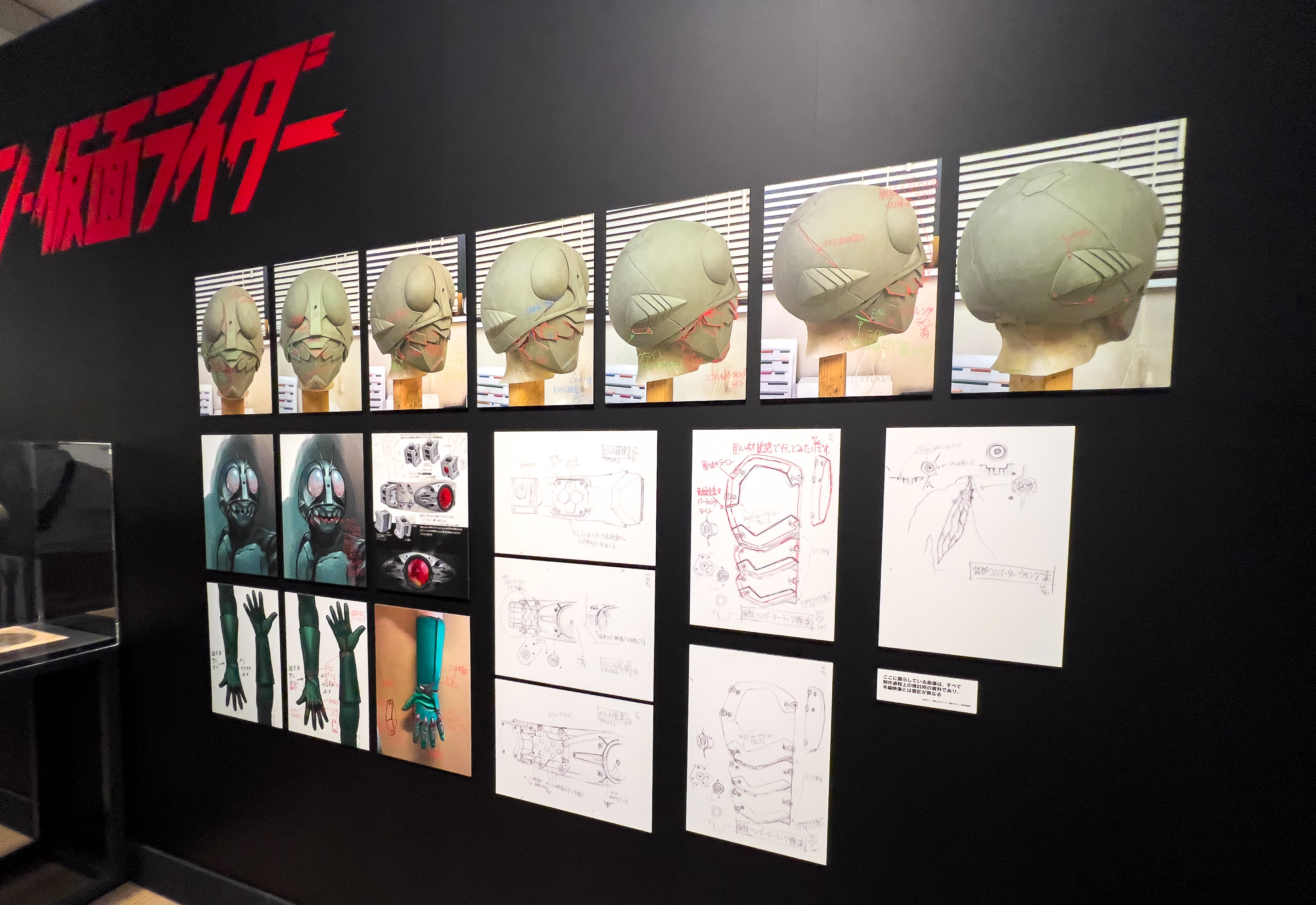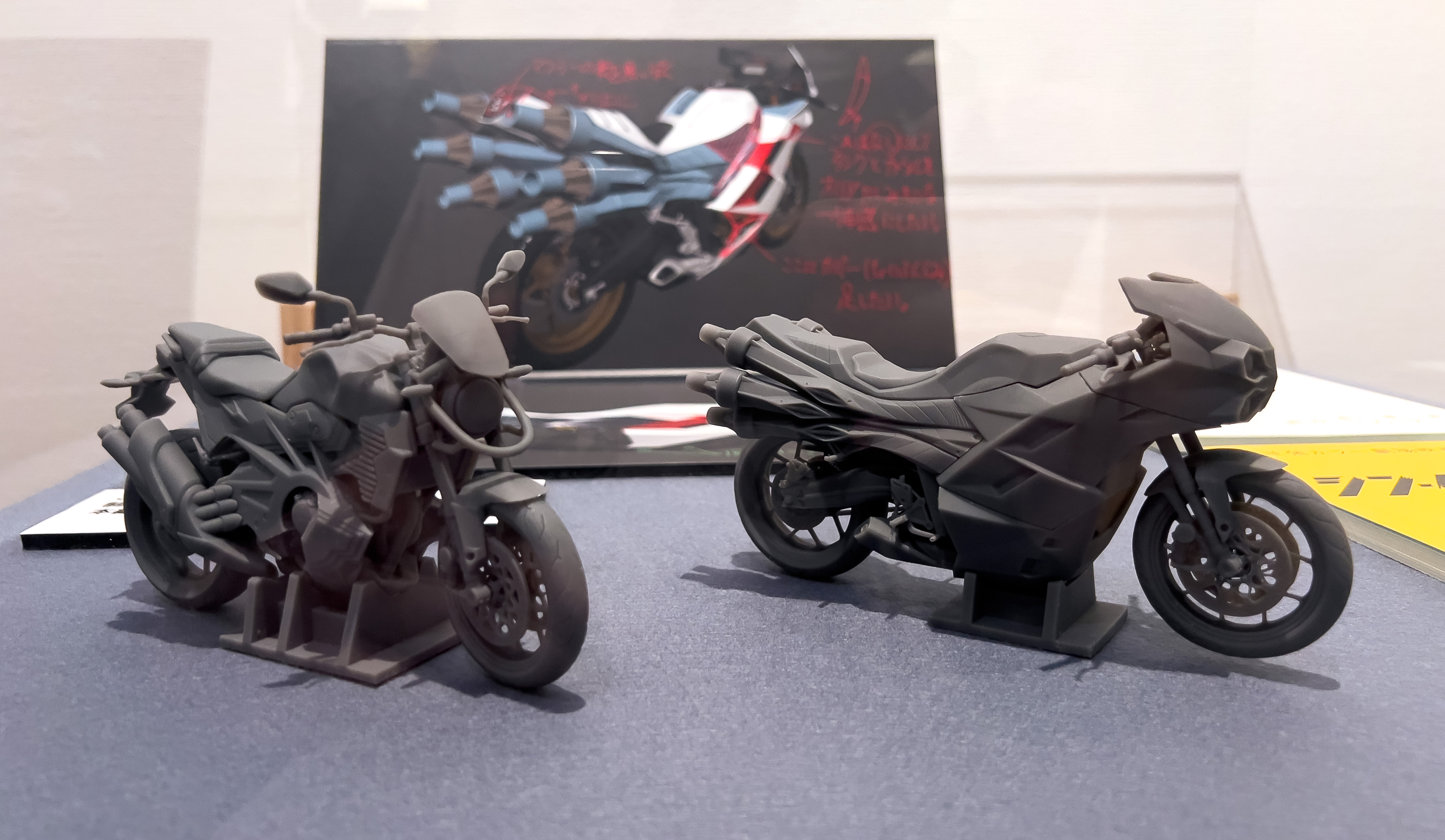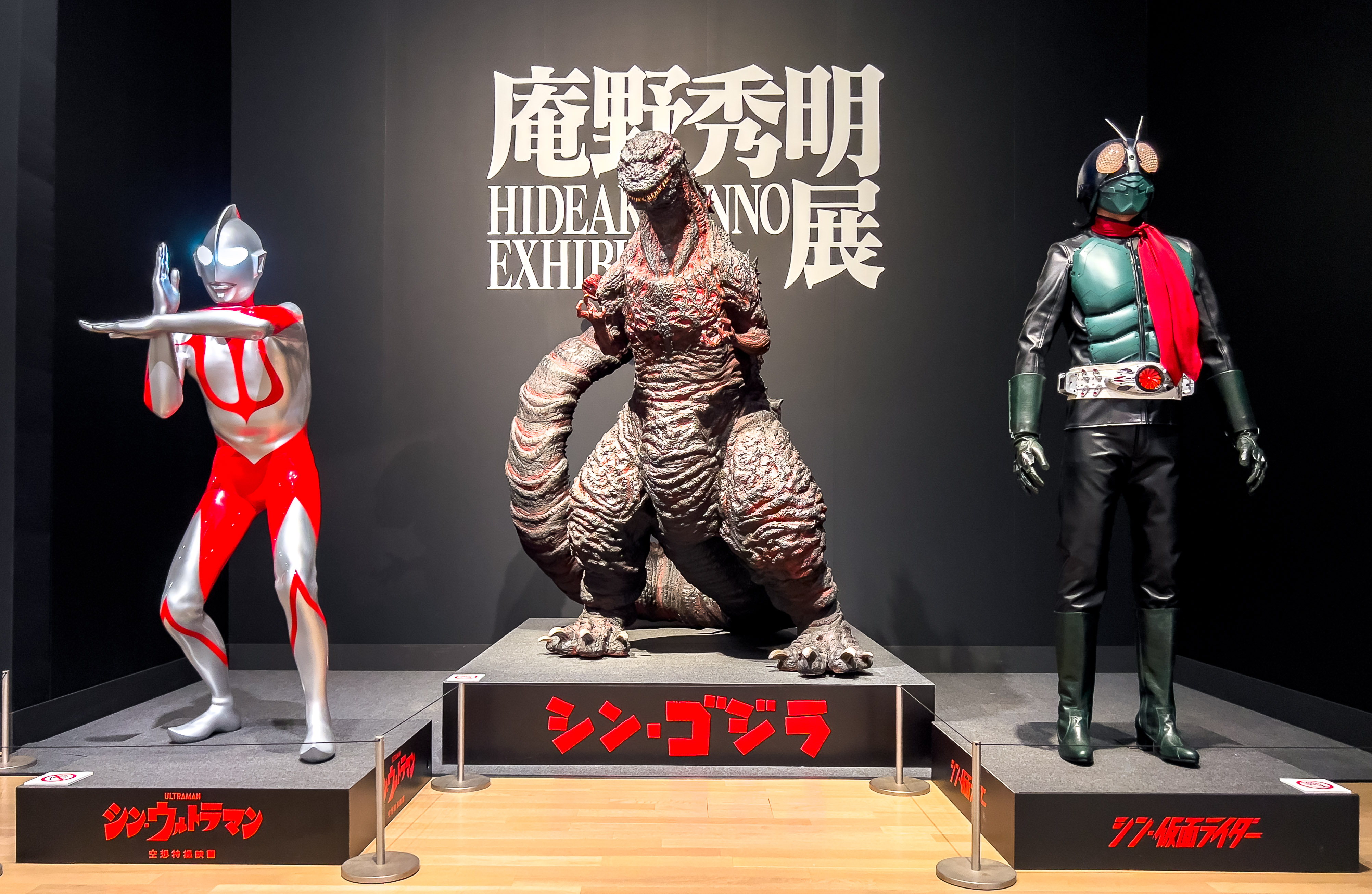 The Buildings Of Anno's New Evangelion
It was surprising — in comparison with the original Evangelion series and other projects Anno had worked on in the past — the number of materials for the Rebuild of Evangelion films on display was interestingly light — but not without its quality. The main piece of the area was the scale model of Village 3 Anno used to base his storyboards on in production.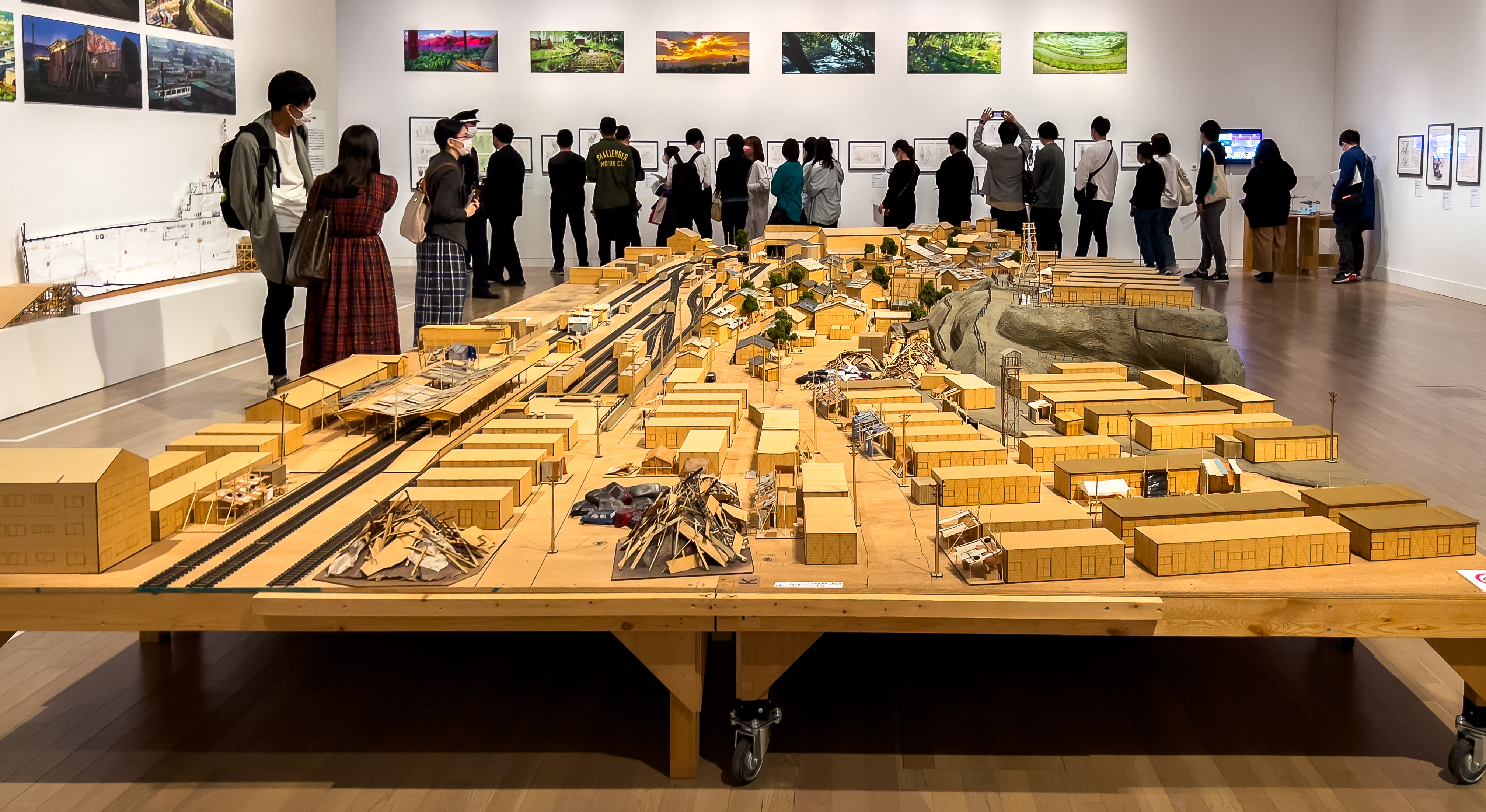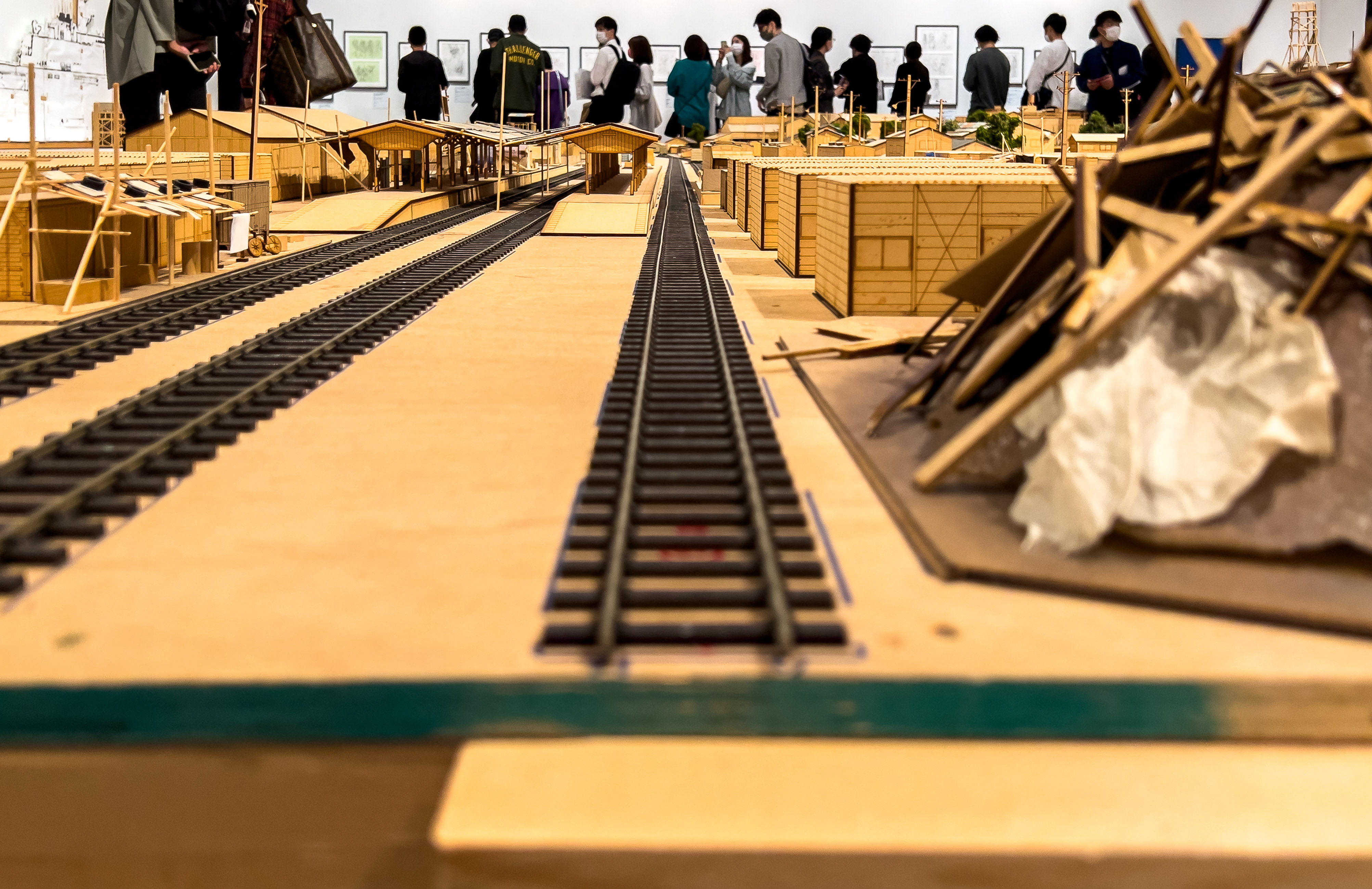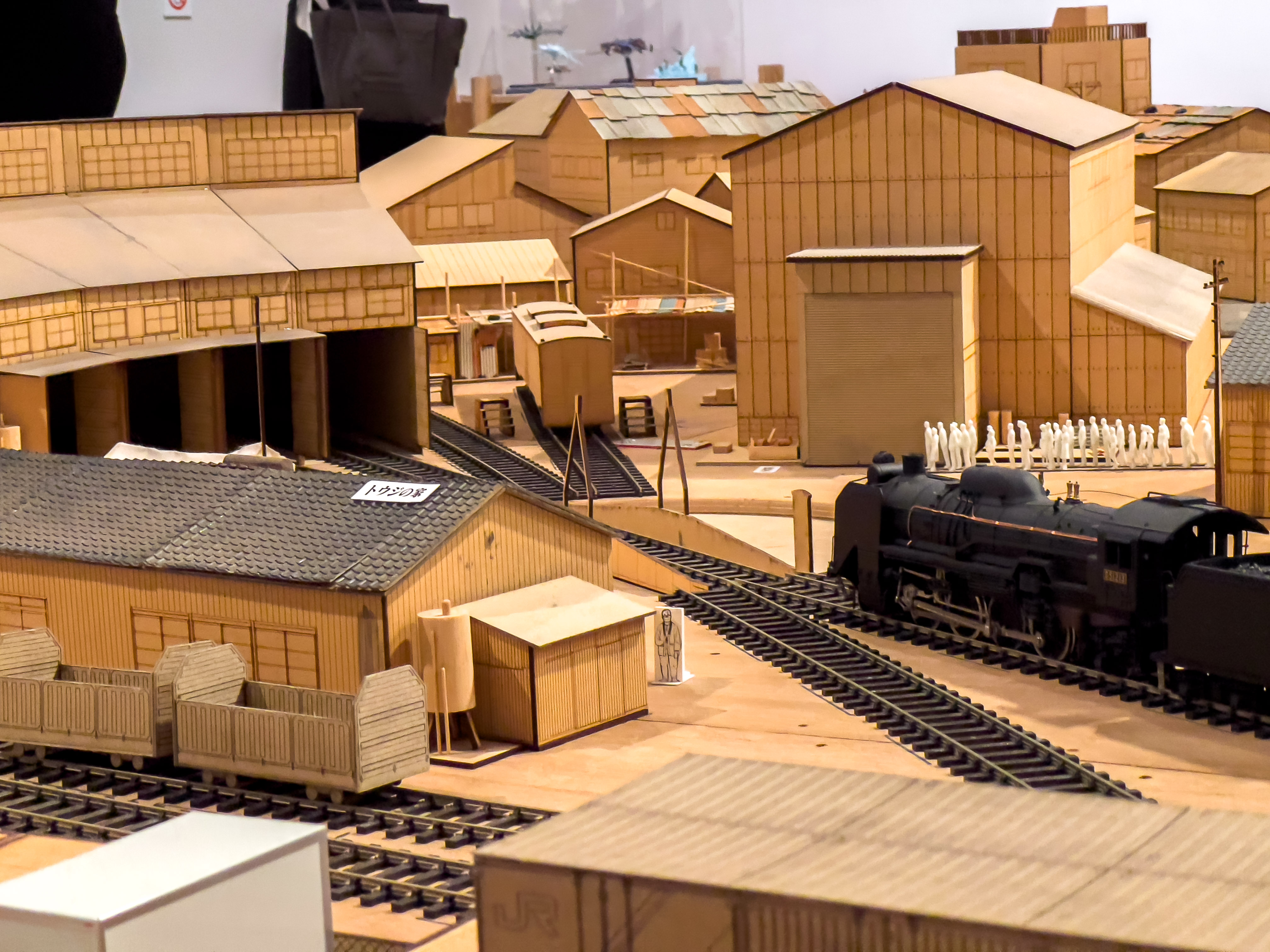 As you can see on the walls behind the village, some light production material was on display, with the most interesting being the original concepts of Mari, the imageboards of the Eva-hellscape by Mahiro Maeda, and the character designs of casual Asuka and the Suzuhara baby — which were originally designed by Anno's wife Moyoco and then adapted by Atsushi Nishigori.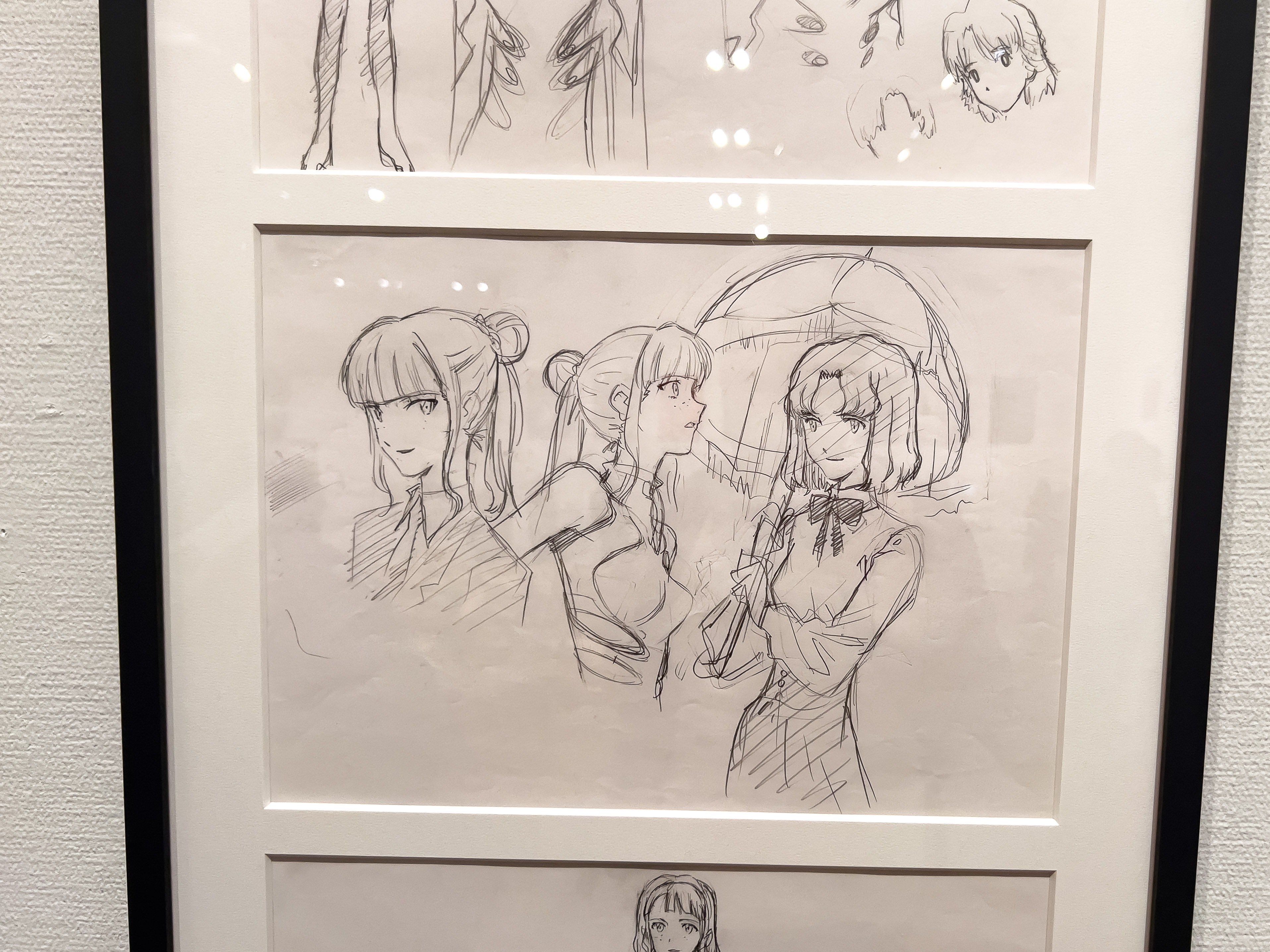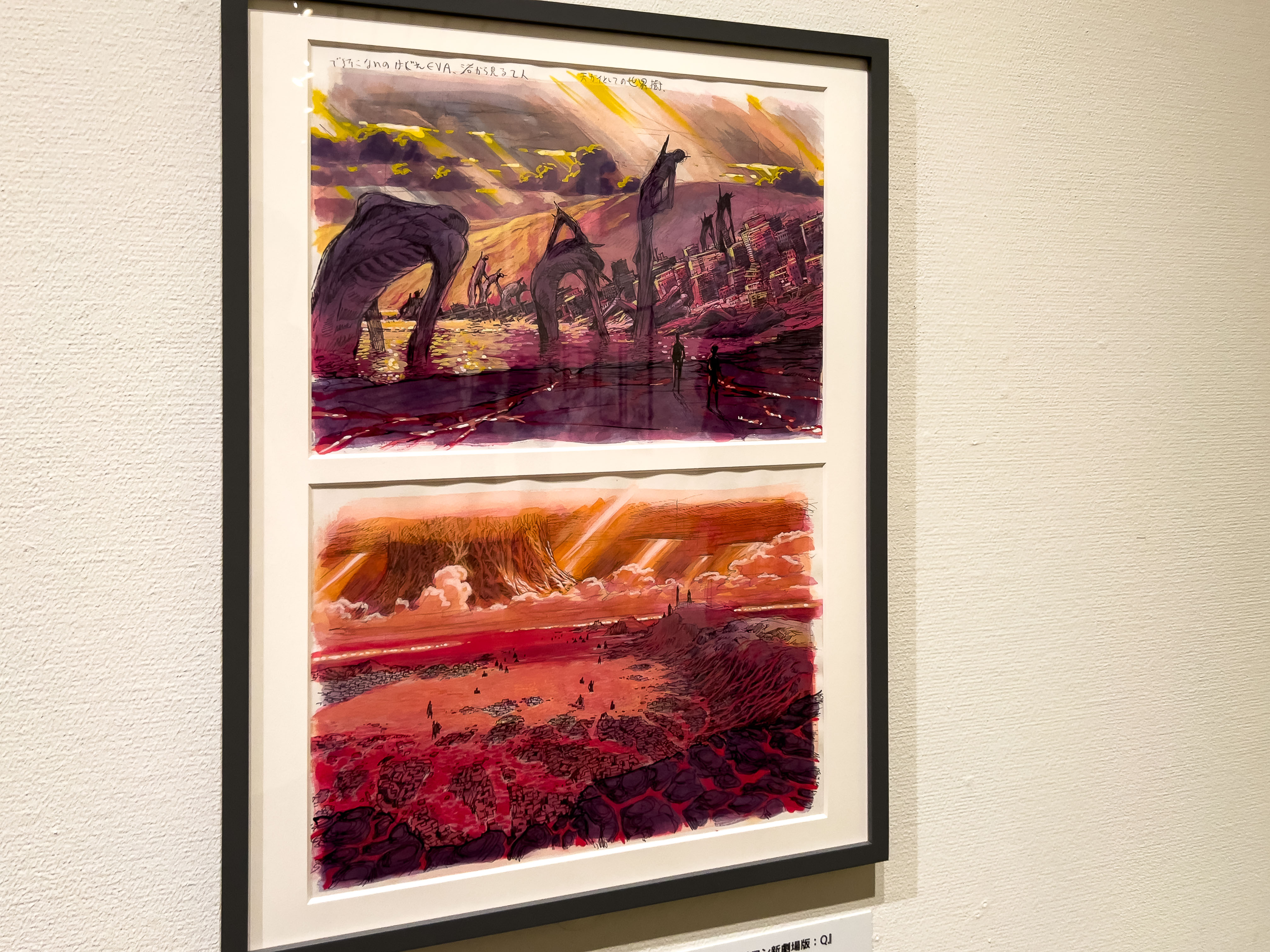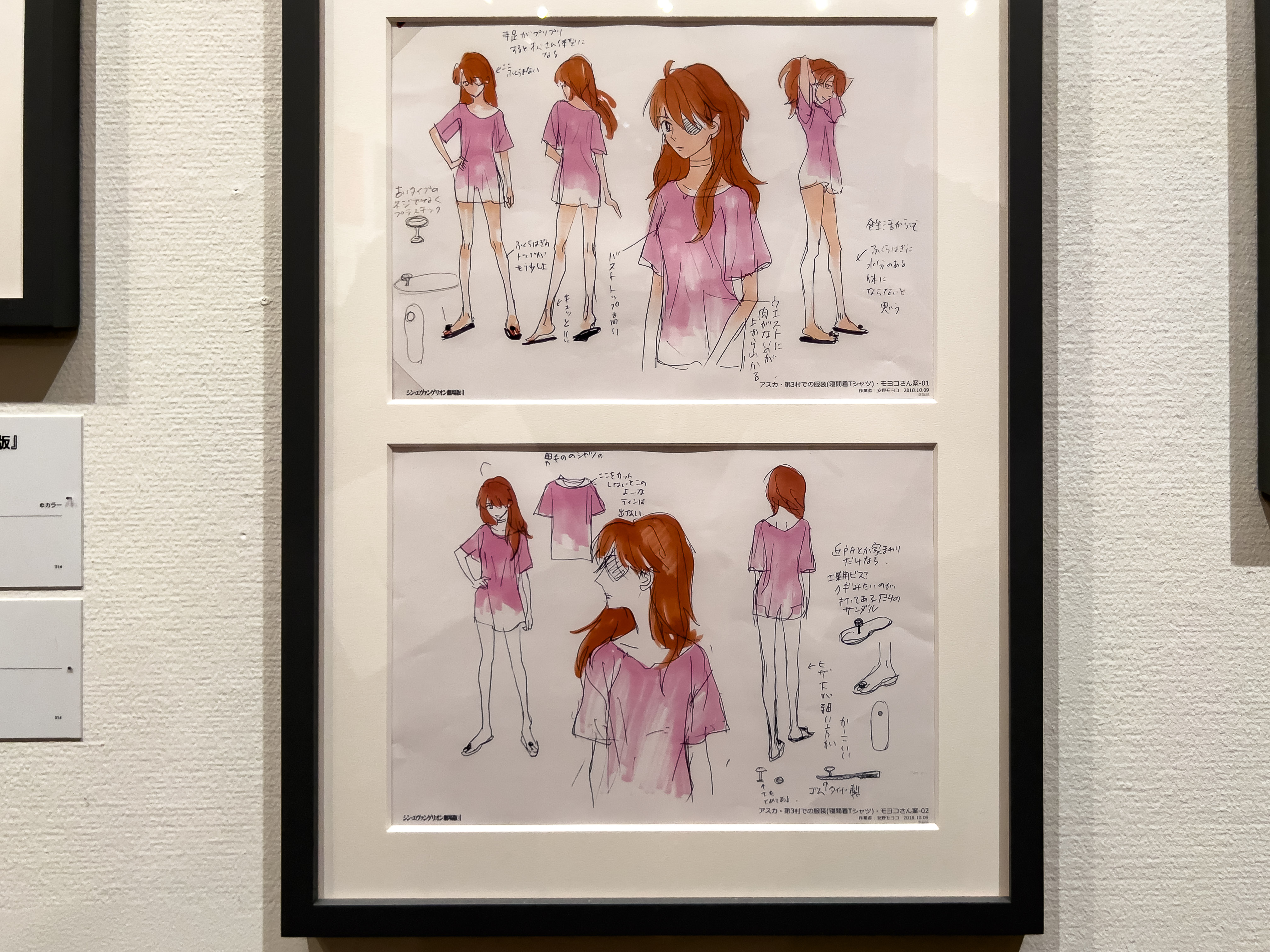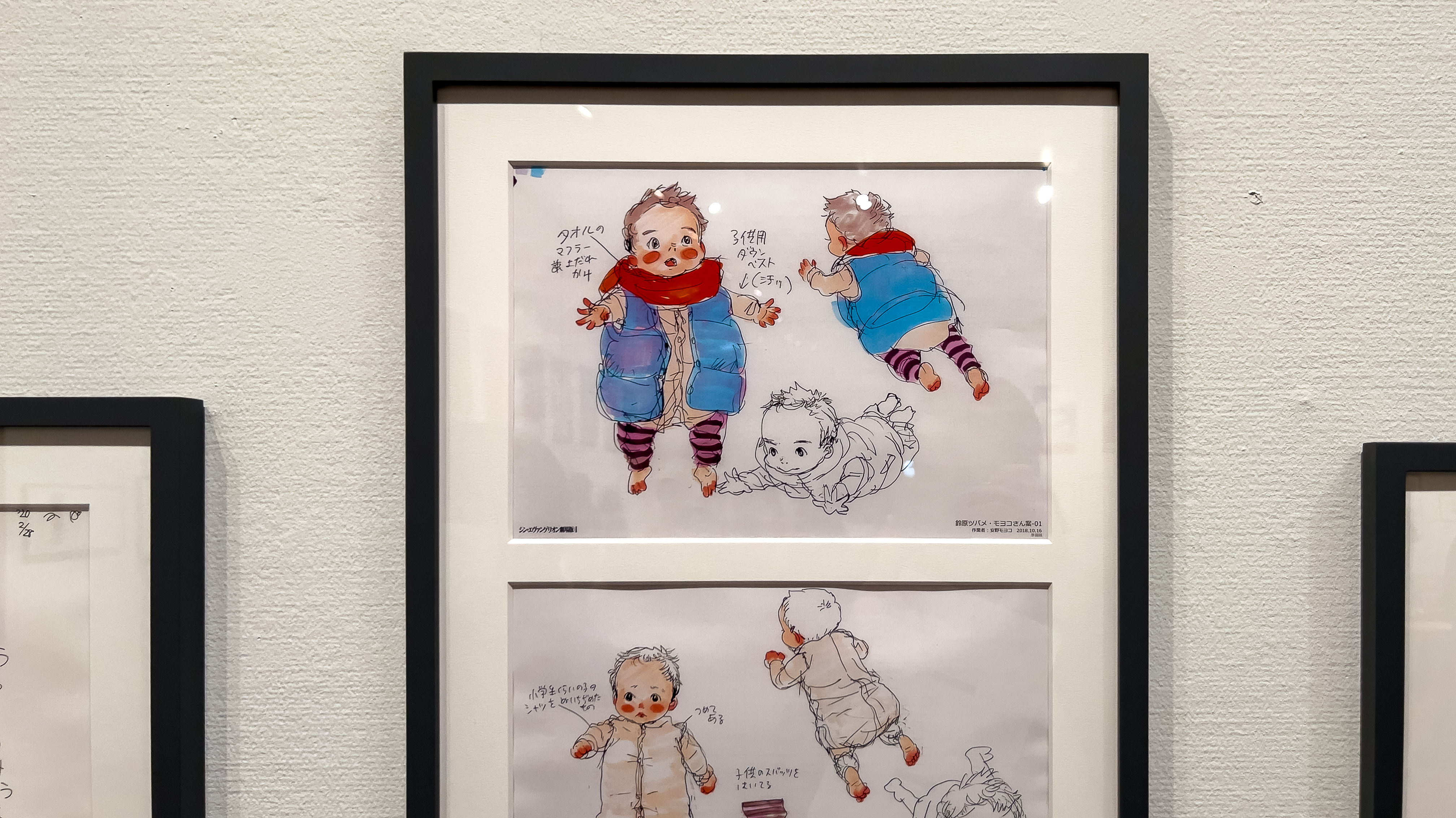 The village wasn't the only scale model used for the storyboarding process, Kensuke's hut and Shinji's penguin lookout were also built for production and subsequently displayed at the exhibition. All three scale models have little people set up inside them!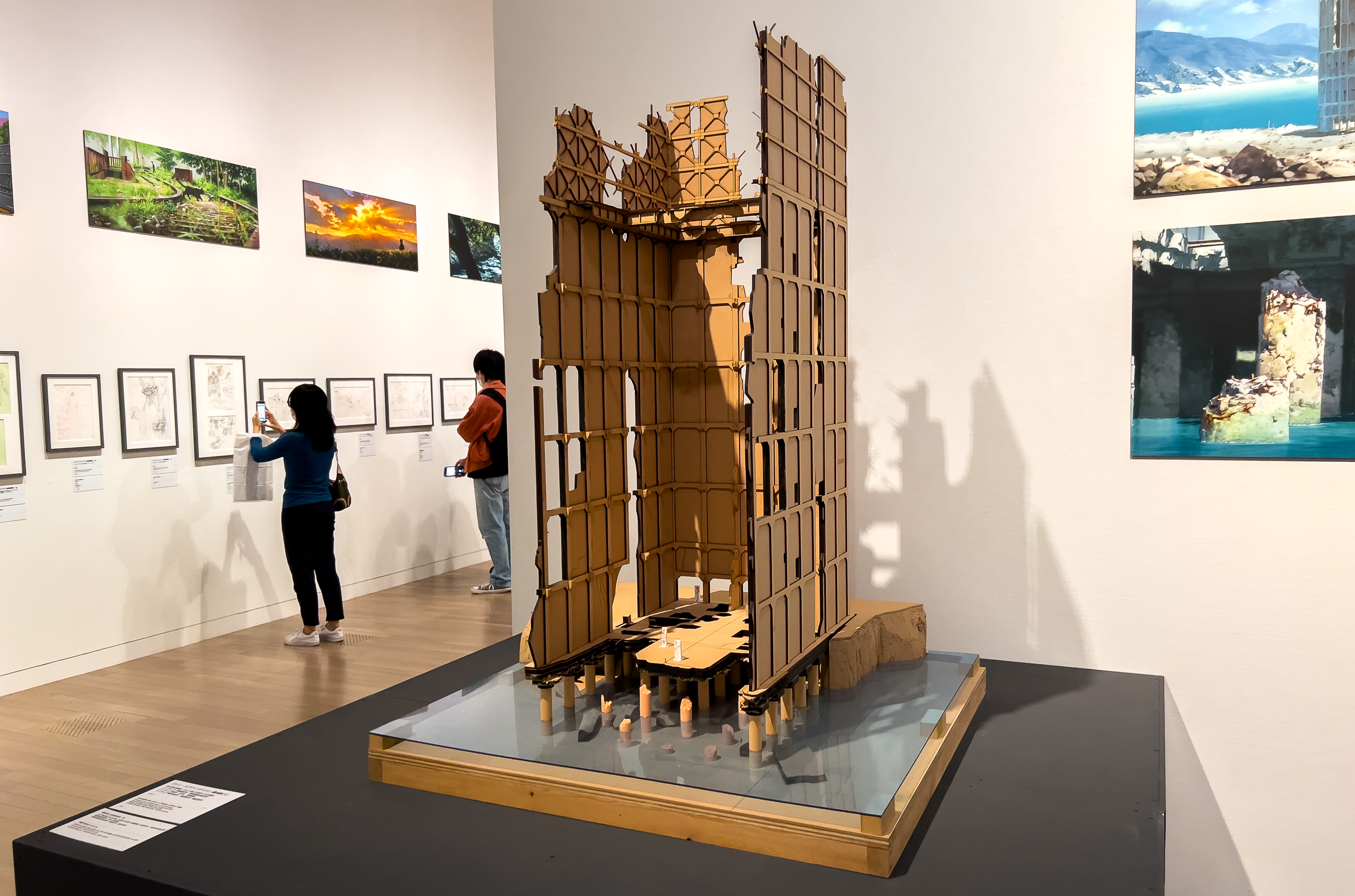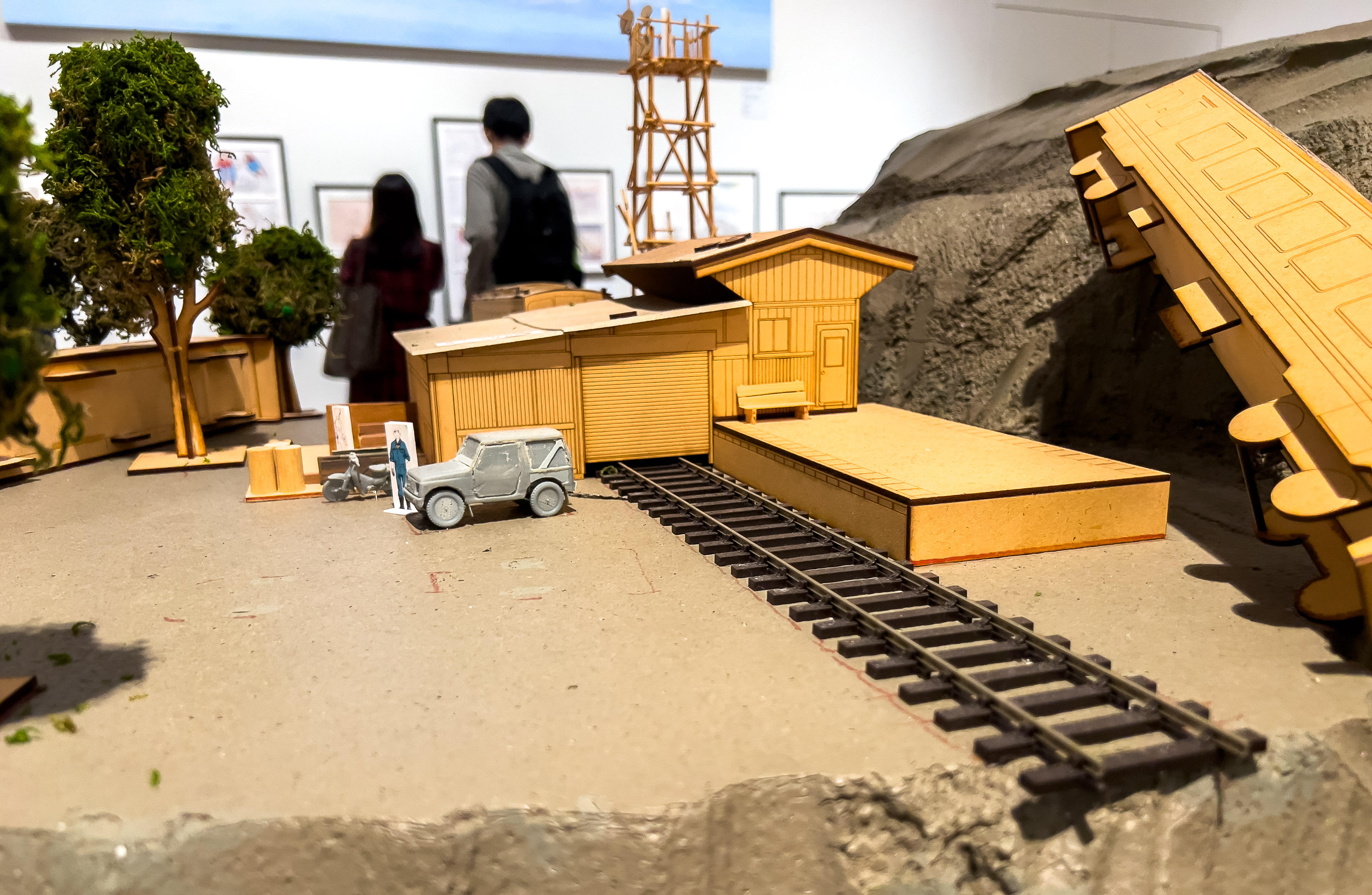 Storyboards for Evangelion 3.0+1.0: Thrice Upon a Time also had their own cabinet, allowing fans to see just how much work Anno put into developing them.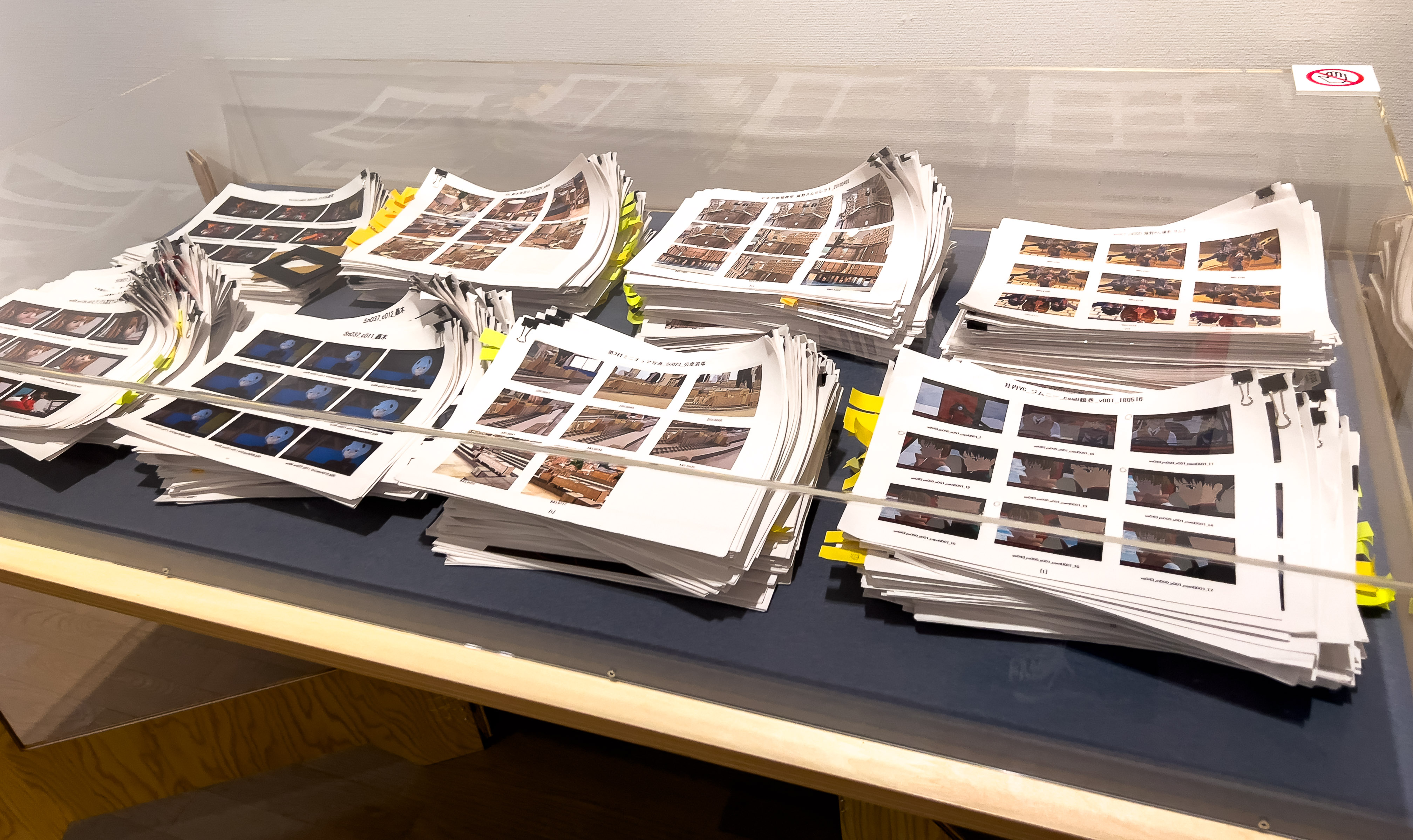 One of the last pieces in the Rebuild area — as well as the exhibition as a whole — was Rei (Tentative Name)'s bittersweet note to the Suzuhara family before she turned into LCL.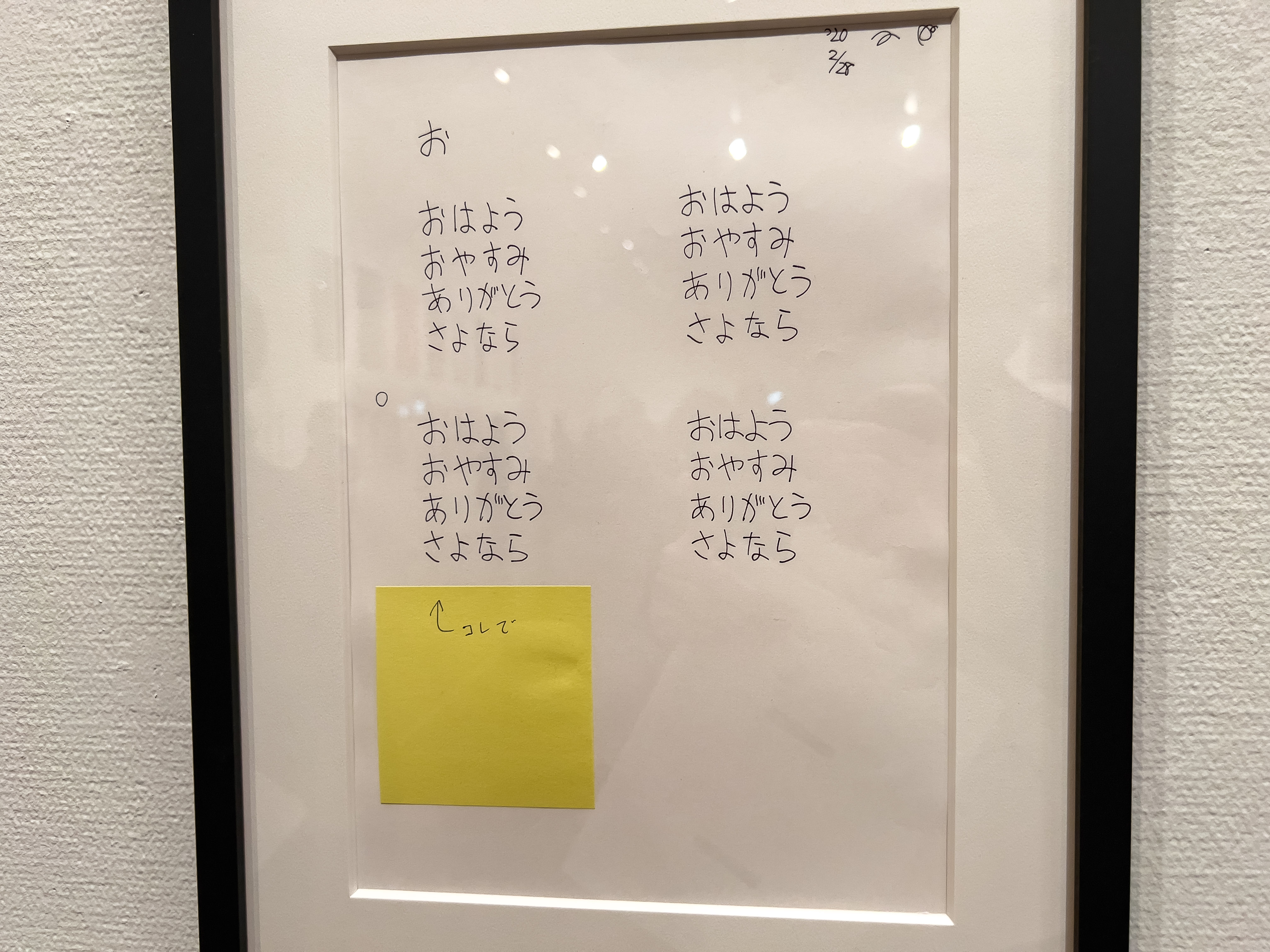 We Can (Not) Conclude
This exhibition is by far the most comprehensive display of Hideaki Anno's professional life, and while it doesn't touch on his personal emotional state through life, it clearly shows the trajectory of an otaku who grew up watching television to one that creates it, living out his boyhood fantasies. For superfans of the director, it was dream come true to see how Hideaki Anno came to be.
All photos were taken by Daryl Harding

---
Daryl Harding is a Japan Correspondent for Crunchyroll News. He also runs a YouTube channel about Japan stuff called TheDoctorDazza, tweets at @DoctorDazza, and posts photos of his travels on Instagram.
Do you love writing? Do you love anime? If you have an idea for a features story, pitch it to Crunchyroll Features.