'Tis the season for sweet, sweet romance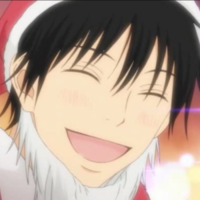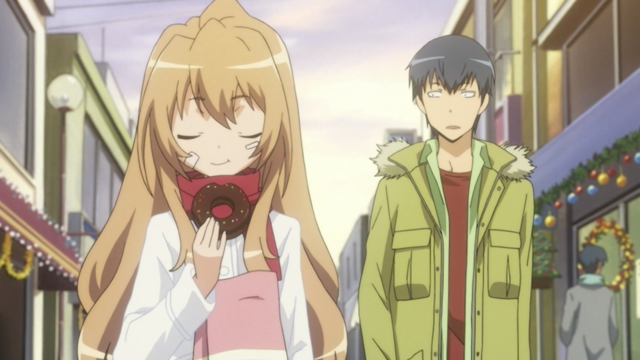 With the holidays here, the weather has dropped and the urge to cuddle up with warm drinks and cozy TV is very high. It's time to curl up with some holiday-themed anime episodes or even keep warm by adding summer-themed anime to your queue! Or how about indulging in some warm-hearted holiday romance? Christmas happens to be the most romantic day of the year for some, so let's explore a few of the most romantic holiday episodes that are bound to bring butterflies-in-your-stomach excitement to an otherwise cold winter day!

"Hitheroto, and Forevermore"
Horimiya Episode 11



Image via Hulu

Love is in the air on Horimiya and we see a few of the series' couples plan exciting nights together. The series OTP Hori and Miyamura may not be spending time together this upcoming season as they would like to because Miyamura's working, but they do make the most of their time together when Hori walks Miyamura home in the snow. It's on that walk the two of them confess they want their relationship to last long-term and Miyamura even proposes marriage. Wow! That is bound to make you feel toasty while completely forgetting you're standing in freezing snow. Hori and Miyamura's plans were different from the other couples we saw in this episode, and although they may not have had an official date, or exchanged presents, they did receive the most important gift of all: an emotional promise to make each other happy. Unfortunately, Hori had to return home in the frigid temperature by herself after such an adorable moment, but at least Hori's face is warm, and so are our hearts!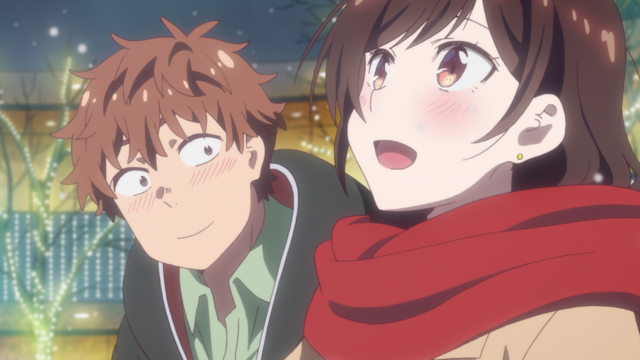 Kazuya can be a hot mess, and chances are, some of his actions may leave you a bit steamed, even before we arrive at the Christmas episode. When we get to the Christmas episode, Kazuya sees Mizuhara out on a "date" and follows them around all day, thinking she has a boyfriend. It's obviously a bad idea, and sure enough, Kazuya's cover goes up in flames and the drama comes in hot. Luckily, the end of "Christmas and Girlfriend" has a touching change of pace and is definitely more aligned with the cozy scenarios we'd like to see in a holiday special. Mizuhara buys Kazuya a new phone case and as someone who's down on his luck when it comes to love, receiving a gift from a girl on Christmas was special for Kazuya. His reaction is very heart-warming and I couldn't help but feel all fuzzy toward the two of them.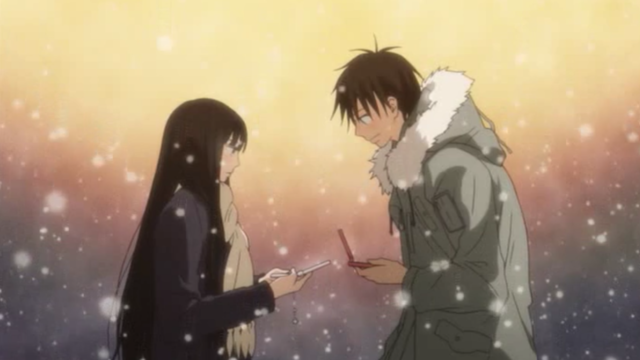 Who's up for a Christmas party!? Sawako is in high spirits when she's invited to a Christmas party with all of her friends, and when Kazehaya insists Sawako attend, the idea of spending the holidays with someone fills her heart with joy. Despite her excitement, Sawako feels she should spend the special day with her family, and although that's what she decides, Kazehaya won't give up hope on the small chance that she might show up. And guess what? She does! From Kazehaya's determination, waiting in the cold by himself, and not giving up on Sawako, to Sawako shedding tears because of Kazehaya's genuine kindness and care, there are many moments between these two that will make your heart flutter.

"Bleak Christmas"
Wotakoi: Love is Hard for Otaku Episode 6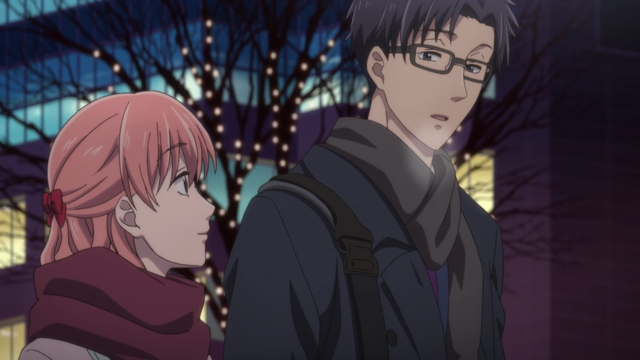 Image via Amazon Prime Video

In Wotakoi: Love is Hard for Otaku, Hirotaka's idea of a fun Christmas is different from Harumi's days of gifts and cake. The two experienced the festive time of year differently growing up. As a couple, their holiday plans are very simple: playing video games — which feels very on-brand for them. The series has always done a great job of highlighting mature, adult relationships, and that continues to ring true with this holiday episode. There are many ways to experience this charming holiday, and seeing a grounded couple spend it the way they want to instead of feeling the pressure of doing something grand definitely gets a resounding "Aw" from me.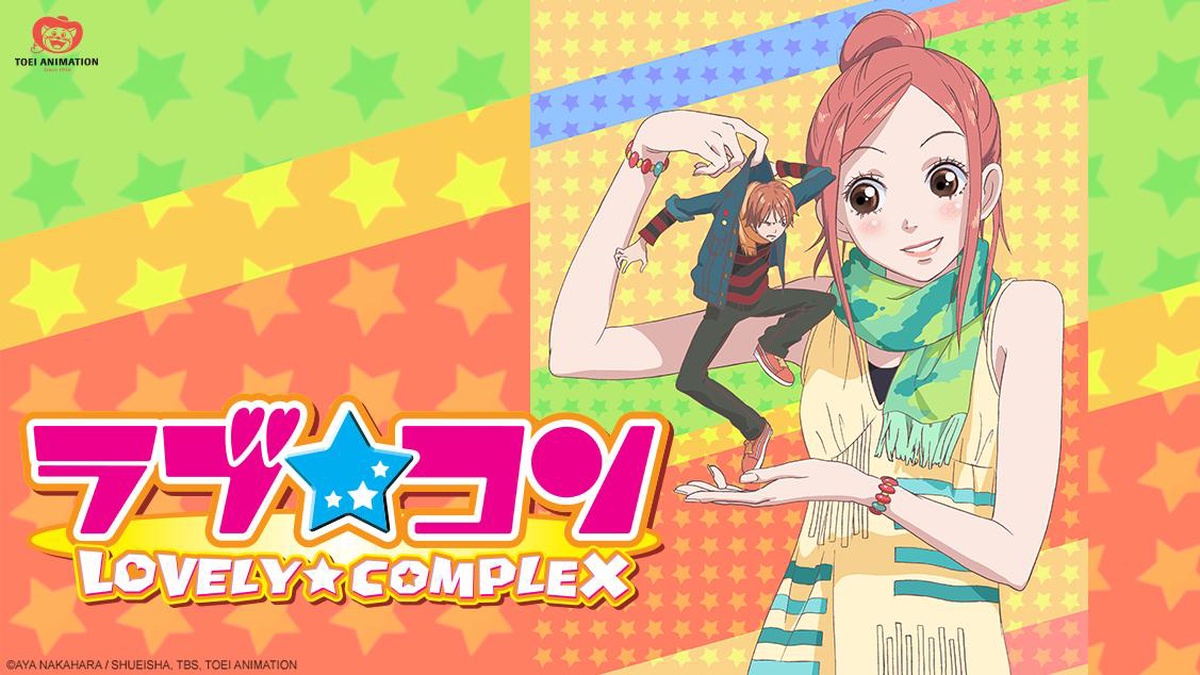 Lovely Complex is one of those series where it's abundantly clear there's romantic tension between the two leads. So much so that even their friends are suggesting they date ... by Episode 2! Risa and Otani have the same interests and are always in sync. Their music tastes are even the same and they agree to go to a concert together, but it's on Christmas! Despite not loving the idea of spending a romantic holiday together, Risa and Otani decide to go, but the plans unexpectedly change when Otani runs into an ex-girlfriend. Risa, wanting to make someone else's Christmas special, encourages Otani to go for it and Risa ends up in the center of couples town all by herself on Christmas. It's sad seeing Risa feeling left out with no one to share her excitement with, but Otani shows up, refusing to abandon her, and let me tell you, my heart melts. Seems like Risa was able to share her excitement with someone special after all!



First off, let me just say A LOT happens in White Album 2. With all that happens in this series, you're bound to feel heated. Whether it's from the passionate developing romance playing out on screen, or from the twists and turns the relationships begin to take, this holiday episode is definitely steamy ... because it takes place at a hot spring, obviously! Setsuna plans a trip to a hot spring for Christmas vacation with Haruki and Kazusa, and while having an extra person along on such a romantic getaway may seem awkward, Setsuna chooses to spend this intimate day with the two most important people in her life: her boyfriend and best friend. This holiday episode definitely embodies love with the sweet budding romance between Haruki and Setsuna and the deep, irreplaceable friendship between Setsuna and Kazusa.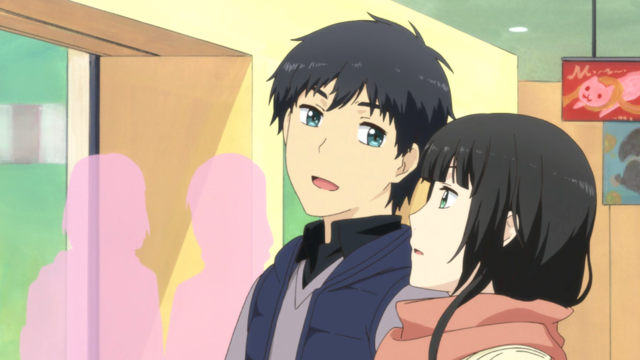 Chemistry has been building between Chizuru and Arata, but their relationship (or lack thereof) hasn't taken the next step. Until December 25th when Chizuru asks Arata on a holi-date, that is. This holiday episode deals with a lot of emotions. Arata feels conflicted because, although he's happy to have been invited, due to the ReLife experiment, he feels like he's ruining Chizuru's Christmas. Once the experiment is complete, the memories of Arata will disappear and everything they would have experienced on this date would be gone. Chizuru, on the other hand, is being far more courageous than she has been by exploring these confusing feelings. The holi-date itself is cute, but it's the end result that will leave you flushed.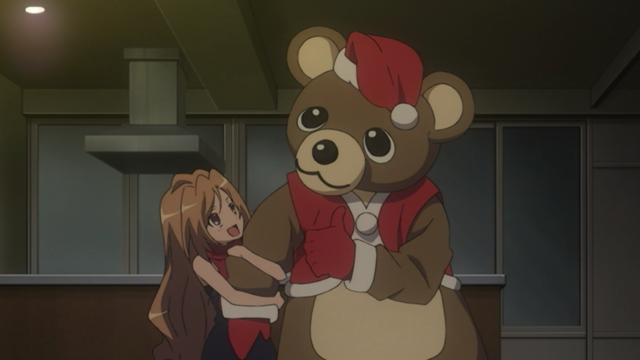 Need a little more holiday cheer? Well, Toradora has three romantic episodes for you to snuggle up with this holiday season. Christmas brings out the best in Taiga, who even goes as far as to declare herself the angel of romance. Determined to be a good girl, Taiga vows to help Ryuji get closer to Minori. Taiga has known about Ryuji's feelings toward Minori and Ryuji sees just how hard Taiga is crushing on his friend Yusaku, but the holidays can really bring out your feelings, especially when there's a dance to help spark those emotions. Taiga and Ryuji have done their best to make each other happy during this special time of year, and may soon come to learn the feelings they have are not meant for the people who they once thought.

What are some of your favorite holiday romance moments? Let us know in the comments!
---
Veronica Valencia is an anime-loving, content-creating, hot sauce enthusiast! You can follow her on Twitter and Instagram.
Do you love writing? Do you love anime? If you have an idea for a features story, pitch it to Crunchyroll Features!