A list of the year's greatest OPs as determined by fans!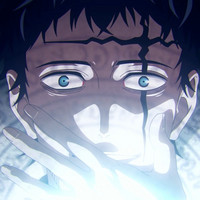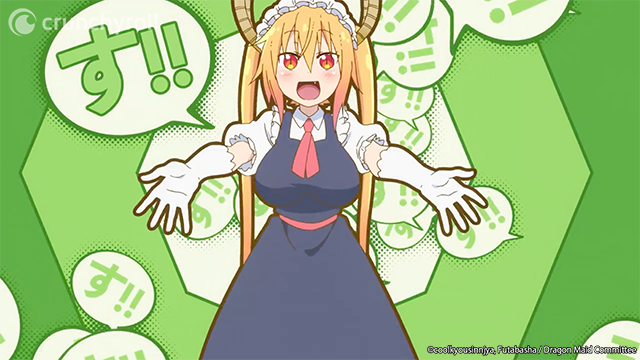 You may have caught the article compiling the Top 10 OPs of 2020 last year and, well, this year is no different. We're still posting OPs on the Crunchyroll Collection YouTube Channel and compiling them into annual playlists like this one for 2021! So once again we're looking back at the past year of OPs and figuring out which are the most popular according to fans like YOU!
Below I've composed a Top 10 list of anime OPs featured on Crunchyroll Collection by views at 30 days so as not to give an unfair advantage to OPs posted earlier in the year. As I discussed last year, this is not a perfect metric. Despite "Kaikai Kitan" coming in 4th in 2020, it continued to grow and became the #1 most-watched OP in the history of the channel! Most of those views were from 2021 though and I'm not gonna be held responsible for what you all do in 2022, so here's our Top 10 according to YOU!
10. World's Finest Assassin - "Dark seeks light" by Yui Ninomiya
Yui Ninomiya has been kicking her career into high gear with three anime music performances in the past year. Although her VA work is decidedly on the cute side, her music is absolutely not and is accompanied by slick visuals paying homage to James Bond, itself the most iconic Western franchise when it comes to opening cinematics. The black and white work with the playing card motifs adds a lot of flavor for an anime that takes the "one last job" trope to its ultimate conclusion, carrying this OP to over 700k views in its first 30 days.
9. That Time I Got Reincarnated by a Slime - "Like Flames" by MindaRyn
After a full cour of build-up to the conflict between Rimuru and Clayman, Season 2 Part 2 came in hotly anticipated with an OP by Thai YouTuber turned rising star in the music industry MindaRyn (who also performed the SAKUGAN ED in the fall season). The visuals themselves seemed mostly aimed at showing off all of Tempest's top personalities in the new military gear featured in the original Season 2 promotional art to show they mean business. "Like Flames" hit 800k in 30 days.
8. Dr. STONE - "Rakuen" by Fujifabric
It's well established that Dr. STONE takes its music very seriously. The second season PV orchestrated around the new OP will give you chills every time. The multi-genre band Fujifabric was the perfect choice for a series that had so successfully executed upon a multi-genre, multi-composer soundtrack. The choice of showing the new rogue's gallery contrasted against their previous lives was absolute aces. Rakuen grabbed 900k views in its first 30 days and is sitting at over 3 million as of this writing.
7. So I'm a Spider, So What? - "Bursty Greedy Spider" by Konomi Suzuki
"Bursty Greedy Spider" was a welcome surprise to this list but honestly shouldn't be when you consider Konomi Suzuki performed the music. Her work in the anime space has been nothing less than iconic from No Game No Life's "This Game" to last year's 5th place Re:ZERO's "Realize", and even the tragically underappreciated BBK/BRNK's "Beat Your Heart"! She crushed her performance with this OP accompanied by what felt like hundreds of hints at anticipated story reveals in So I'm a Spider, So What?'s second arc that light novel readers refused to stop commenting about. This OP beat out Dr. STONE by a mere 2k views to take the Number 7 spot!
6. JUJUTSU KAISEN - "Vivid Vice" by Who-ya Extended
An inevitable inclusion in this list, JUJUTSU KAISEN's second OP was destined for greatness riding on the stratospheric popularity of the series, the return of anime OP directing genius Shingo Yamashita, and a musical performance of anime OP alums Who-Ya Extended whose past work includes Psycho-Pass and also worked on the unbelievably underappreciated opening to NIGHT HEAD 2041 in summer. This OP hit a million views in 30 days and is now approaching 5M.
5. Re:ZERO - "Long Shot" by Maeshima Mayu
Boy did this series make us wait for this OP. Season 2 Part 2 of Re:ZERO was over half over before the anime notoriously so bursting at the seems with Subaru screams that it has to leave intros and outros on the cutting room floor. Former MYTH&ROID vocalist Maeshima Mayu returned to Re:ZERO with her excellent hit single "Long Shot." A markedly upbeat OP compared to the series past works, it capped off Season 2 on an optimistic note which, along with the building anticipation, hit just under 1.5M views in 30 days.
4. Tokyo Revengers - "Cry Baby" by Official Hige Dandism
They got the OFFICIAL Hige Dandism for this one. Easily one of the most anticipated anime of 2021 on the immense success of the manga, HigeDan set a perfect melancholic mood for Tokyo Revengers' equal parts melancholic and optimistic story of a time-traveling yankee (also watch their Hinomaru Sumo OP if you haven't already). This OP hit 1.8M views in 30 days which, it turns out, was probably a slow start since it now towers at 13M, passing some items higher up on this list ...
3. Miss Kobayashi's Dragon Maid S - "Ai no Supreme!" by Fhana
If you're a fan of Maid Dragon Season 1 and knew Fhana was returning to perform the Season 2 OP, then "Ai no Supreme!" may have been the object of your anticipation alongside, or even above, the anime itself. "Ai no Supreme!" is a worthy successor to the chaotical wholesome energy of "Blue Sky Rhapsody" with some unexpected but welcome references to another KyoAni masterpiece in Nichijyou. Speaking personally, watching this OP for the first time felt like letting out a breath I'd been holding since 2019, seeing that the studio was not only returning to TV anime but doing so triumphantly with all the artistry and quirky energy it's always possessed. Dragon Maid S hit 2.1M views in its first 30 days.
2. Boruto - "BAKU" by Ikimono Gakari
Boruto has really fine-tuned its Naruto nostalgia-inspiring energy with its recent OP work, bringing back the artists behind TWO of Naruto Shippuden's all-time best OP's "Blue Bird" and "Light of a Firefly" (also Bleach's wonderful "Hanabi") with the new OP "BAKU" that makes direct visual references to its predecessor's renditions of Naruto and Sasuke's diverging paths to introduce the coming together of Boruto and Kawaki as the anime moved into the Kara arc. Baku hit 2.6M views in 30 days.
1. Black Clover - "Grandeur" by Snow Man
You could say 2021 is the year that Black Clover finally gained the popular recognition it deserved all along, and by "you could say" I mean I am saying that. You need look no further than my byline to know I've been an ardent Black Clover advocate, so you can imagine how validating it was to fans like myself to see Black Clover's OP welcoming in the Spade Arc and its second collaboration with Japanese boy band Snow Man ("Stories" also slaps) not only tops this bizarre annual chart at 3.5M views in 30 days but also trends #Number 1 Worldwide on YouTube!
Black Clover is a triumph of anime OPs with a perfect unbroken streak of 13 bangers, so having its final OP capstone its legendary run by becoming the most popular video on YouTube is the perfect send-off for the series.
Now if you followed this series last year, you know what to expect next. I couldn't go over the OPs without paying my respects with a similar list for EDs and fight scenes later!
What's your favorite OP from this list? Let us know in the comments. And tune in tomorrow for the top EDs of 2021 according to YouTube!

---
Peter Fobian is an Associate Producer at Crunchyroll, writer for Anime Academy and Anime in America, and an editor at Anime Feminist. You can follow him on Twitter @PeterFobian.
Do you love writing? Do you love anime? If you have an idea for a features story, pitch it to Crunchyroll Features!