A list of the years greatest EDs as determined by fans!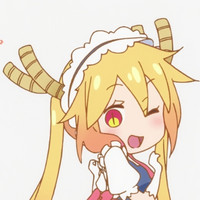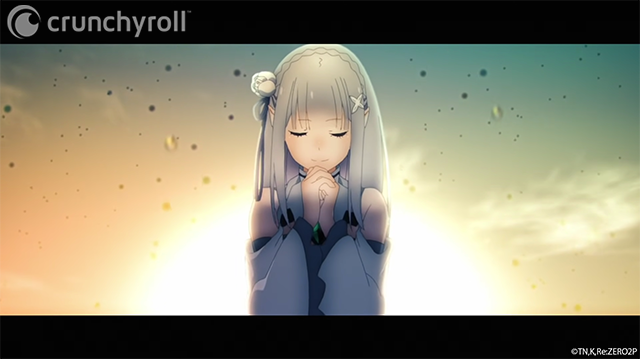 Welcome back! We previously reviewed the Top 10 OPs of 2021 according to YOU and now, of course, we have to give EDs their due. Lacking the glamor and fanfare of OPs, EDs are an underappreciated but vital part of our ecosystem, integral to easing us out of those intense episodes and providing an emotional throughline for our favorite series.
The usual disclaimer, the list below is the Top 10 EDs featured on the Crunchyroll Collection YouTube Channel by views at 30 days so as not to give an unfair advantage to EDs posted earlier in the year. Here's our Top 10 according to YOU!
10. Dr. STONE - "Voice?" by Hatena
Dr. STONE does it again with a smooth ending song by Hatena accompanied by some truly inspired visuals depicting Senku rejecting monke and returning to modernity. After getting its OP in the Number 8 spot, the only surprise here is that "Voice?" isn't even higher on the list. This ending collected 220k views in 30 days!
9. Tokyo Revengers - "Tokyo Wonder" by Nakimushi
After Tokyo Revenger's hit OP "Cry Baby," it only makes sense to have their second ED performed by an artist whose name can be translated to "Cry Baby," right? The lonely vibes of the first ED transitioned into the more intense "Tokyo Wonder" in the second cour as the conflict between Tokyo's gangs heated up thanks to some brilliant composition by the mysterious artist known only as Nakimushi! "Tokyo Wonder" hit 230k views in 30 days!
8. So I'm a Spider, So What? - "Genjitsu Totsugeki Hierarchy" by Aoi Yuki
Never has a single voice actress so completely put an entire anime on her back as Aoi Yuki did for So I'm a Spider, So What?, elevating the source material with a demanding solo performance that forced her to literally talk to herself for the entire first cour of the series. If that wasn't enough, Aoi Yuki also performed both excellent EDs with the second showing Kumoko's musical chops to evolve into the metal genre, collecting 275k views in 30 days!
7. JUJUTSU KAISEN - "Give it Back" by Cö Shu Nie
Although lacking the bombastic color and style of the original JUJUTSU KAISEN ED, "Give it Back" may be more true to the spirit of the series with its insight into the connection Yuji forms with the other students of Jujutsu tech told through the medium of videos and pictures taken on their phones. It might not be the same earworm but will only grow more relevant as the story develops. "Give it Back" just passed Kumoko's metal debut with 280k views in its first 30 days!
6. Tokyo Revengers - "Koko de Iki o Shite" by eill
A common thread in battle anime seems to be showing the perspective of the female characters through the typically slower melodies of the ED themes. eill's jazzy tune perfectly accompanies an interestingly structured theme looking at Hinata's connection with Takemichi in past, present, and the wide berth between the 12-hour jump between the two halves of Tokyo Revenger's tale. eill's excellent performance hit 290k views in 30 days!
5. So I'm a Spider, So What? - "Do Your Best! Kumoko's Theme" by Aoi Yuki
If you told me Aoi Yuki would deliver two of the best ED performances of 2021 I don't know if I would be extremely surprised, but the fact that they were not only from the same anime AND diegetic performances made by her character's tragically game-and-anime-plagued brain takes the cake. Aoi Yuki kills it with a Japanese pop and enka fusion that hit 300k views in 30 days!
4. Re:ZERO -Starting Life in Another World- - "Believe In You" by Nonoc
Nonoc absolutely killed it with Re:ZERO Season 2's first ED in "Memento" and returned for another banger in "Believe In You" with a laser focus on Emelia during her backstory reveal and most important arc yet. Not even sure what more can be said about Re:ZERO, just an absolute sterling production right down to the musical partnerships. "Believe In You" collected 365k views in its first 30 days!
3. BORUTO: NARUTO NEXT GENERATIONS - "Answers" by mol-74
It's hard to watch this ED and feel like it wasn't directly inspired by Into the Spider-Verse and I'm here for it. BORUTO has been banging on all cylinders with its ED work the past few years with unique visuals, director-focused pieces, and varied aesthetics and "Answers" is a worthy addition to this growing legacy. mol-74 has been a growing name in the anime music scene and delivers a smooth melody to accompany its casual mood. "Answers" hit a nice 420k views in its first 30 days.
2. Miss Kobayashi's Dragon Maid S - "Maid With Dragons" by Super Chorogons
Bless Dragon Maid and bless KyoAni. The voice cast of Miss Kobayashi's Dragon Maid makes their return to perform yet another banger ED featuring tiny renditions of your and my favorite dragons showing off their dance moves. They even made a real-life version with the voice cast in their character cosplay! "Maid With Dragons" hit 850k views in 30 days!
1. Black Clover - "BEAUTIFUL" by TREASURE
It hasn't been the best year, but 2021 indisputably belongs to Black Clover. After becoming the most popular anime in 2020, Black Clover capped off the first part of the Spade Kingdom arc with some of its best episodes to date and a flawless streak of 13 perfect OPs and THEN they announced a movie. With Snow Man's "Grandeur" taking the top OP spot for the year, it shouldn't be any surprise Korean boy band's "TREASURE" grabbed the Number 1 spot with the ending. Black Clover came to a close with 1.2M views in 30 days!
Which was YOUR favorite ED? Tell us in the comments and come back later this week for the best fights of 2021!

---
Peter Fobian is an Associate Producer at Crunchyroll, writer for Anime Academy and Anime in America, and an editor at Anime Feminist. You can follow him on Twitter @PeterFobian.
Do you love writing? Do you love anime? If you have an idea for a features story, pitch it to Crunchyroll Features!