Mamoru Hosoda discusses his career, the birth of U and more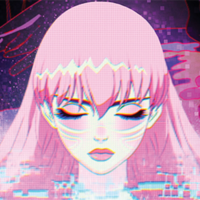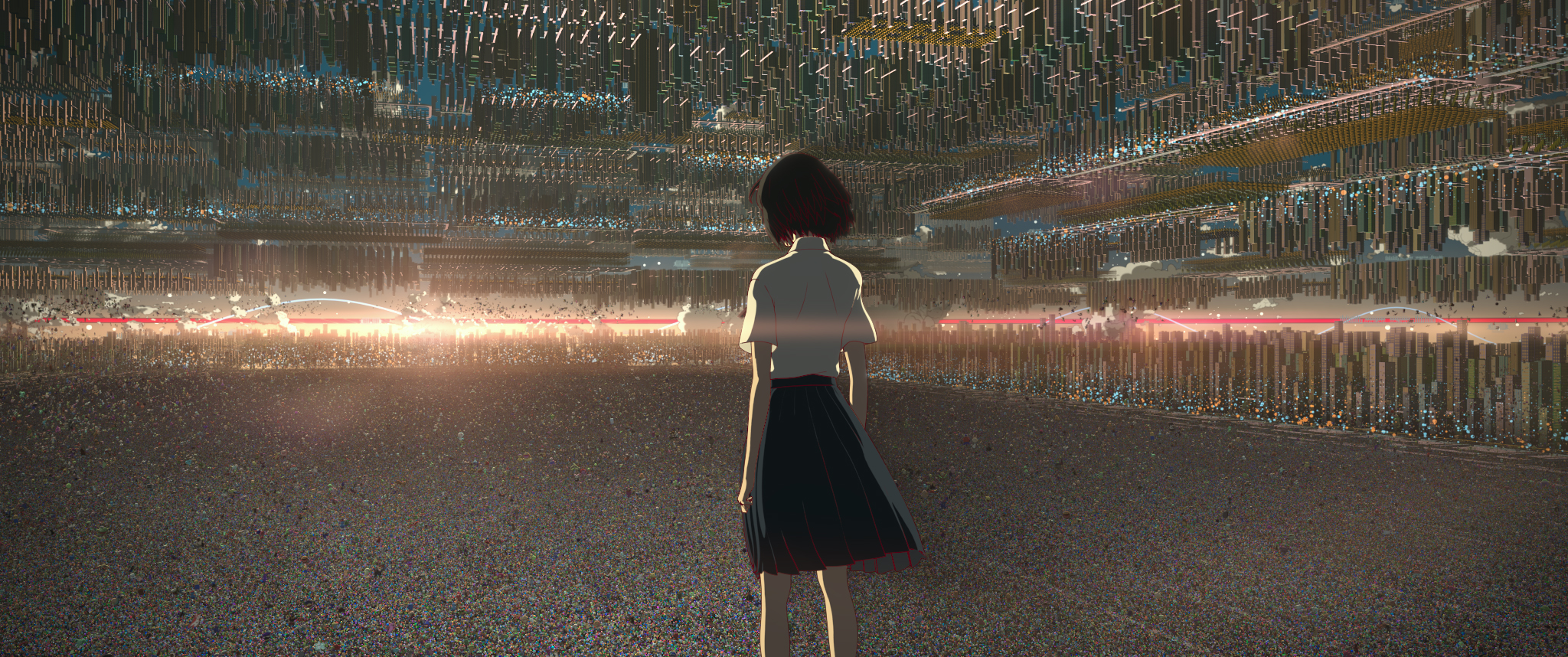 All images via GKids
Known for his work on films like The Girl who Leapt Through Time, Wolf Children, the Oscar-nominated Mirai and, most recently, BELLE, Mamoru Hosoda has risen in prominence both at home and abroad to become one of the most well-respected directors working in anime today. In Hosoda's latest film, the reclusive Suzu, distant from her father and the world following the death of her mother, has forged a double life in the virtual world of U as viral musical megastar Belle. When one of her concerts is interrupted by another mysterious user known as Beast, unveiling the truth behind their identity reveals far more about Suzu, U, and the symbolic nature of both Belle and the Beast than she initially expected.
The story of his latest film, BELLE, is loosely inspired by the classic European fairytale Beauty and the Beast, one that has been adapted to the silver screen before including most famously with John Cocteau's 1946 French masterpiece and as an animated Disney musical in 1991. With BELLE, Hosoda has offered his own take that adheres to the roots of the timeless story while diverging from the source material to put a contemporary, internet-infused spin on the tale and the meaning of beauty that's uniquely his own.
Why Beauty and the Beast? What drew Mamoru Hosoda to the project and what lessons did he learn that assisted him in the production of BELLE? And what has drawn Hosoda to portray the stories of those rarely represented within anime within BELLE and throughout his wider filmography? We spoke to Hosoda in London to ask him about his work on the film and his career so far.
Content Warning: This interview contains minor spoilers for the story of BELLE and features a brief discussion of domestic violence.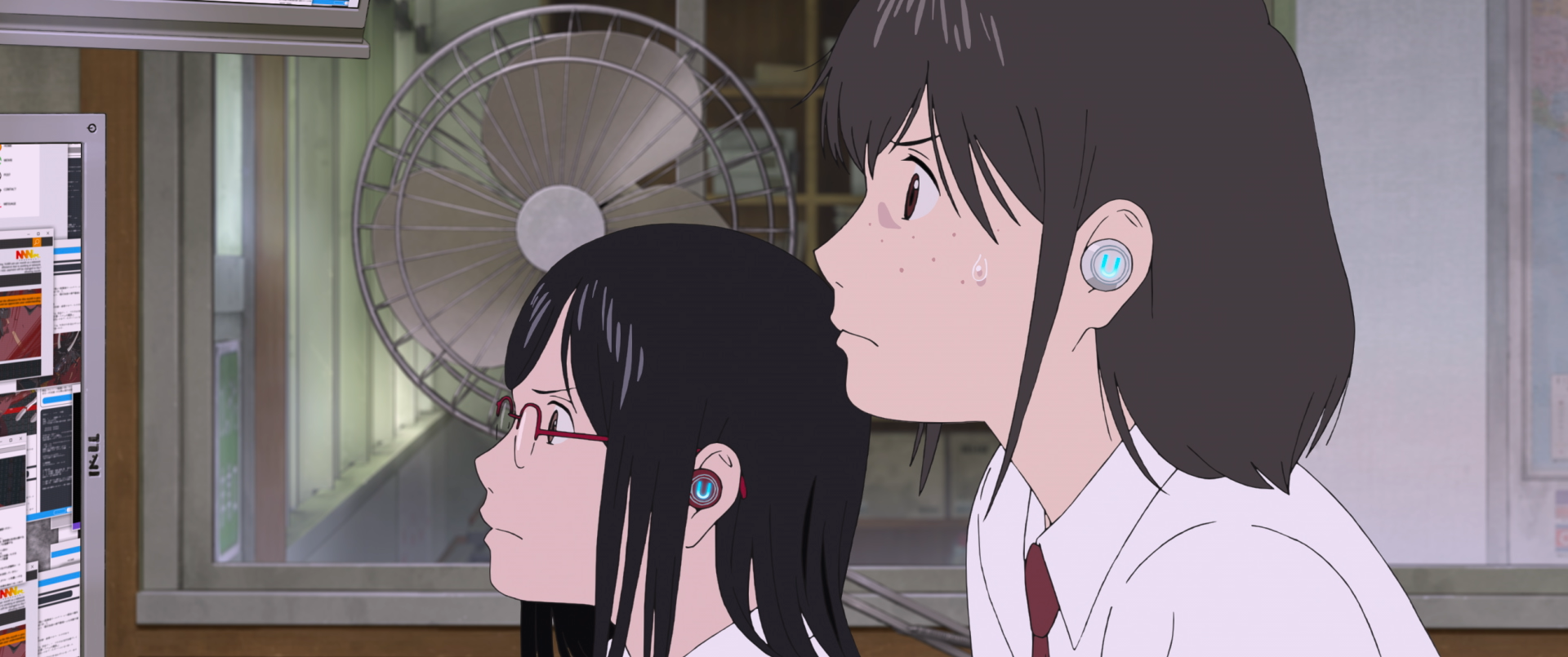 ---
First of all, congratulations on the film's success, especially the reception the movie received at Cannes and later box office performance. I want to start by discussing the story and the source material. You've mentioned before how you've been inspired by previous adaptations of Beauty and the Beast such as the Disney adaptation and the 1946 Jean Cocteau film, but what is it about this fairy tale and those adaptations that have made you want to put your own take on this story? And where did you choose to adhere to that fairy tale and where did you decide you wanted to put your own spin and tell your own story using that material?
Mamoru Hosoda: I liked the story of Beauty and the Beast even as a child, and what I liked about it is the way that your values are overturned. What you think is beautiful turns out to be ugly and what you see as ugly turns out to be beautiful. As a student, I saw the Jean Cocteau version and I already felt the appeal of the beast as a character there.
Then, when I graduated, I went to work in animation with Toei Douga in 1991 and it was really hard work. As you know, probably, animating is really hard work. I was on the verge of giving up and finding a new job when I saw Disney's Beauty and the Beast, which came out in 1992 in Japan even though it was a 1991 film. It was amazing, and I thought, "well, if this is what animation can do, maybe I'll stick with it for a bit," and one day I thought maybe I'd like to make my own version of Beauty and the Beast, which I've now done, although it's taken 30 years.
The biggest change to the story, I think, is beauty. The original story is set in 18th-century France. While I liked the Jean Cocteau version and I liked the Disney version, I wanted to make a version for today, so when I was thinking about how to do that, I realized the biggest change is what we consider beauty. In the 18th century, beauty was dictated by the patriarchal society, it was a role given to a woman by men. I started thinking about who we would call beautiful now, and it's definitely not the same as it was in the 18th century. For me, strength is beauty and being able to grow and get stronger is beautiful.
Which is what Suzu does when she meets this other self that's inside her called Belle. Belle helps her to become a stronger version of herself, and that is beauty today.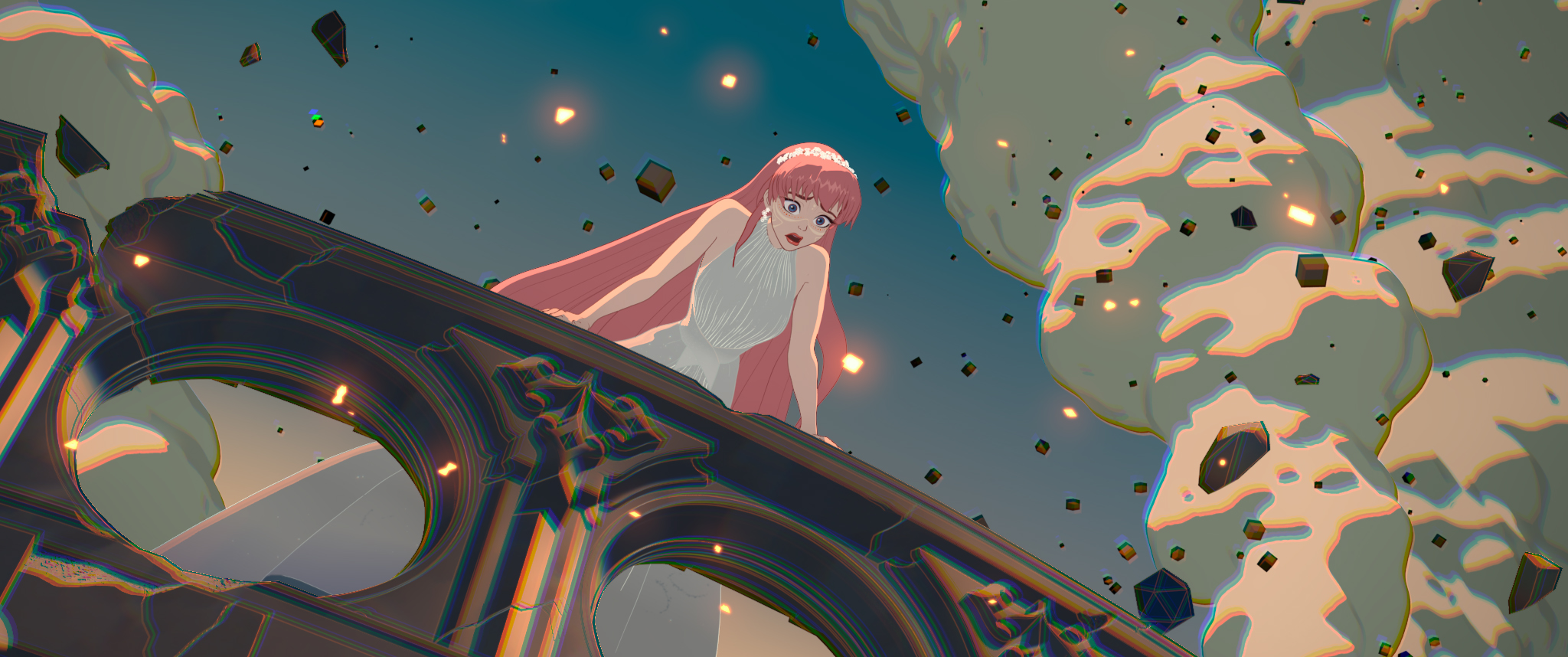 Speaking of beauty, I was thinking about how our perceptions of beauty can also often be influenced by how it is portrayed on social media. The social online universe of U in the movie is probably the main area where you've diverted from the source material while bringing the story into the modern-day, which is an interesting way to represent how social media can both connect and divide people as seen in that story. It feels almost prophetic when you see how Facebook has influenced debate around its proposed Metaverse, where it appears similar to how it's portrayed in the movie.
When you've been considering what beauty represents today and how social media exists today, how did you go about trying to explore these ideas in the movie, and how has that changed from your time portraying these worlds in movies like Summer Wars and your work on Digimon?
Hosoda: The internet has changed massively since I made Digimon Adventure in 2000. Back then, the internet had only been around for five years or so and it was a new tool that young people were going to change us, to change the world, and it was full of hope. Twenty years on, I think reality and the internet have gotten much closer together, so all the bad bits, as well as the good bits of humanity, are all online now. It's not just a hopeful place.
I've been making films about the internet for a long time now, and I still want to show that hope and to encourage young people and the new generation through my films. Other directors tend to show the internet as this dystopian place, but I think that's quite a stuffy point of view, almost anti-progress, in a sense. You can't tell young people to stop using the internet and just to go out to the countryside and grow vegetables. I want to support them to be able to live in this world.
One way of doing that is to look at the freedom that the internet gives us. A lot of people who feel oppressed in the real world find freedom on the internet. Just as our view of beauty and our view of women and our concept of beauty within Beauty and the Beast has changed, we also need to update ourselves.
For the singing voice of Suzu you brought in Kaho Nakamura and millennium parade, with music playing a major role in Belle's arc in terms of her finding her voice. This musical element isn't something that's as present in some of your previous works, so I was wondering what drew you to work with these acts as well as what inspired you to make music such a major component of the story.
Hosoda: The question we had was what music would be popular in this global online world of U. Would it be the US Billboard Top 10? Probably not, because that's the US Top 10 and this is a global world. I wanted the world of U to go beyond Apple and Microsoft and Amazon and Facebook or Meta and Spotify and be something beyond that, something that's truly global. To represent that I had four composers, three Japanese, one Swedish who had been working on the Metal Gear Solid soundtrack [Ludvig Forssell]. These different people worked on different tracks to create this global image and millennium parade and Kaho Nakamura really reflected that global image as well.
Also, Kaho Nakamura was really someone who only hardcore music fans in Japan would have heard of. All the producers were concerned and were thinking "well, shouldn't we choose someone more well known" but I thought what was important was their ability and talent and the expressiveness that she could bring to the songs. That's what we valued in this global online world, that expression.
As to why music is important in this film, I didn't just want Belle or Suzu to be a good singer as a character. Song is a symbol of freedom, and she represents people who have been oppressed in society finding their voice through song.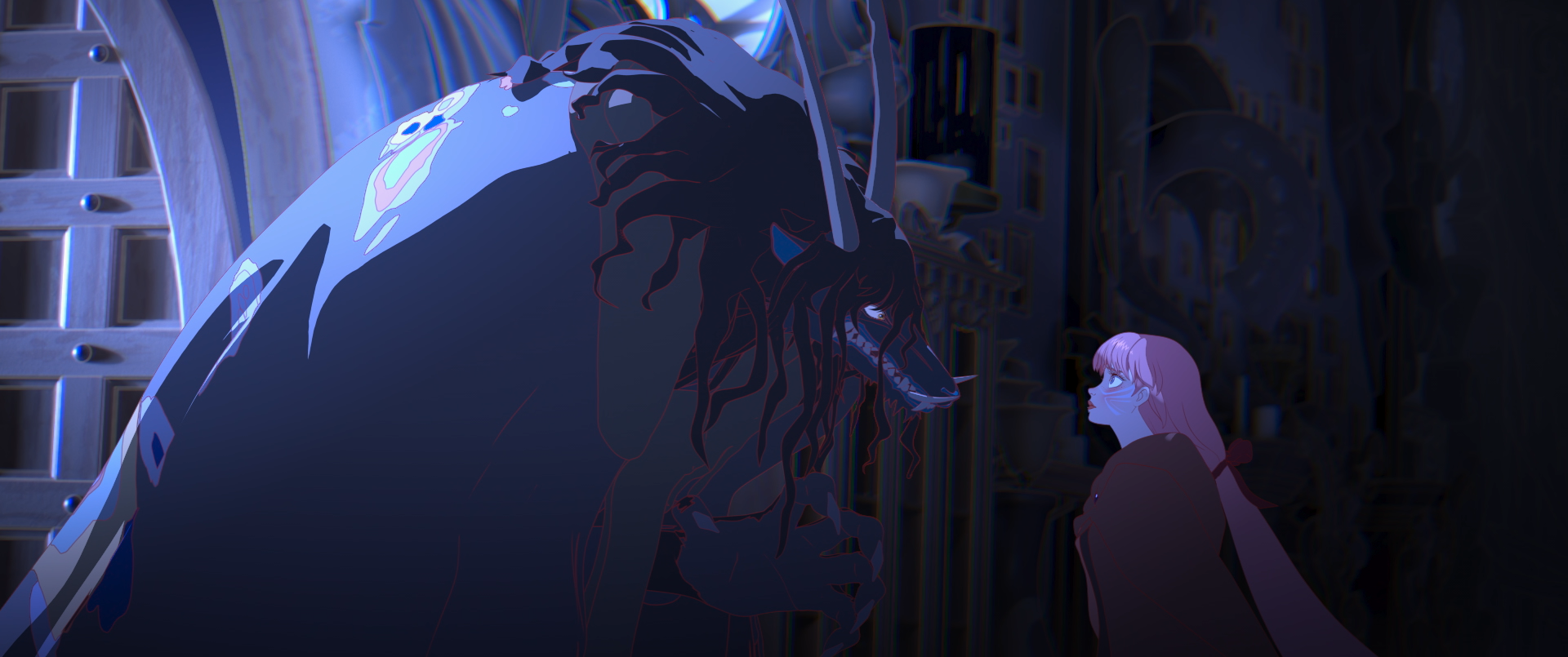 Following up on what you mentioned about Suzu finding and being a voice for others in this online world, I was thinking about how both this story and other stories you've told are often explored from the perspectives of characters who may not traditionally have their stories explored within anime. You see this with how Wolf Children was told from the perspective of a parent, Mirai from the perspective of a very young child, and with Belle, you have this more socially awkward woman as your protagonist while you also have this secondary story about two children suffering from domestic abuse at the hands of their father, which is something you rarely see portrayed in animation.
What inspired you to give a voice to these people within your movies? How important do you think it is to be exploring these narratives from unique and different perspectives that are rarely given the spotlight otherwise?
Hosoda: What first comes to mind is Wolf Children, as you say. We chose to explore 12 years of the protagonist's life from the age of 23 to the age of 32, which is something you rarely see in anime. Some people said that it was new and exciting, but some people in Japan criticized this by saying that it was not suitable for animation.
But I want to keep expanding the possibilities of what we can do through animation, and to do things that haven't been done before and express things that hadn't been expressed before, but that are possible through animation. With Mirai, for example, I think it'd be quite difficult to make a film from the point of view of a five-year-old boy if you're making a live-action film, but you can do that with animation and that's why it's meaningful.
With BELLE, and that story of domestic abuse, you've never seen domestic abuse in animation, but is that right? Should that be true? It's something that's happening more and more in the real world. By not showing that in animation, you're kind of ignoring something that's serious and that's happening. I think we need to be showing that stuff and be facing up to these real-world problems. At the same time, as I say, I want to expand the possibilities of animation.
I was wanting to ask you a little about the production process behind the film. You had a lot of international collaborators, such as Tom Moore (Wolfwalkers) from Cartoon Saloon, and you had Jin Kim (Big Hero 6, Frozen, Over the Moon). The anime industry, in general, is also more international than ever, as you're seeing more multinational productions, more assistance from international animators and studios, and a larger audience internationally as well. Do the growing expectations of a worldwide audience impact your own approach to storytelling?
Hosoda: In the past, there's always been these high barriers between US animation, Japanese animation, and European animation, and there's not been much interaction between these different groups. US animation has managed to recruit staff from all over the world, but ultimately that's not really reflective of the films that they make since the films they make are Disney films.
I'm not saying that that's a bad thing, but I thought there should be a way of making a more universal, global collaboration, and that's what I tried to do here. If you look at BELLE, it's a French story, I've got an American character designer, a Japanese director … I've really tried to make a truly global collaboration, which is something I want to keep doing. I want to keep working with people from all around the world, which is something that the internet really allows us to do.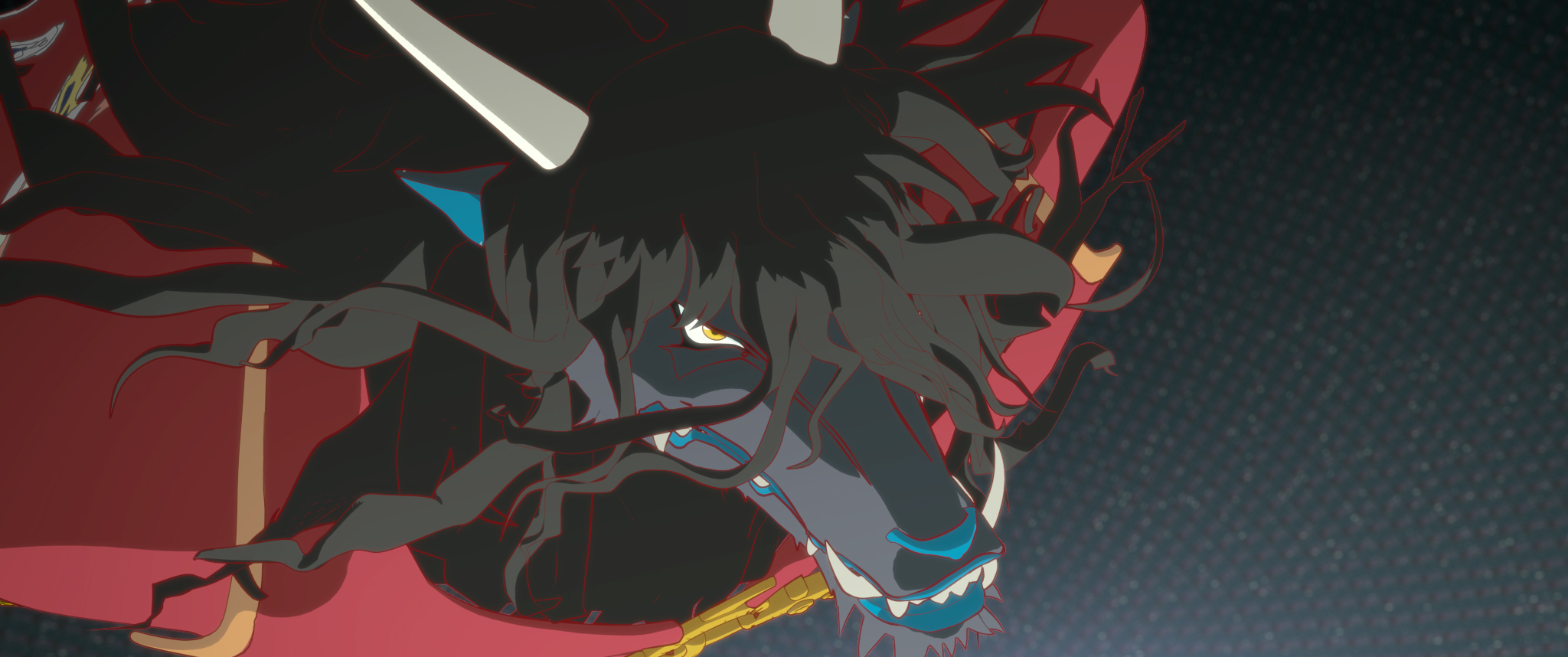 Do you anticipate that you may work further with international collaborators after BELLE? And finally, are there any dream collaborations or creators that you would love to work with in the future?
Hosoda: In the case of BELLE, we have Eric Wong, the designer of the world of U, who I actually found online. The film itself is about a girl discovering her talent on the internet, so I started to think there must be some hidden talent out there online that I can use and I found this young, London-based architect. That discovery online is something that I think will happen more and more often in the future.
I think that's one of the good things to come from the pandemic, another being that more people have become interested in animation. There's now a more global audience, and I want to keep on making films that they're going to enjoy. As to who I want to collaborate with, I don't really mind. They can be famous, they can be unknowns. As long as they do interesting work, that's the most important thing.
Thank you so much for your time.
Hosoda: Thank you.
Belle is out now in US theaters and releases in UK cinemas on February 4 via All the Anime.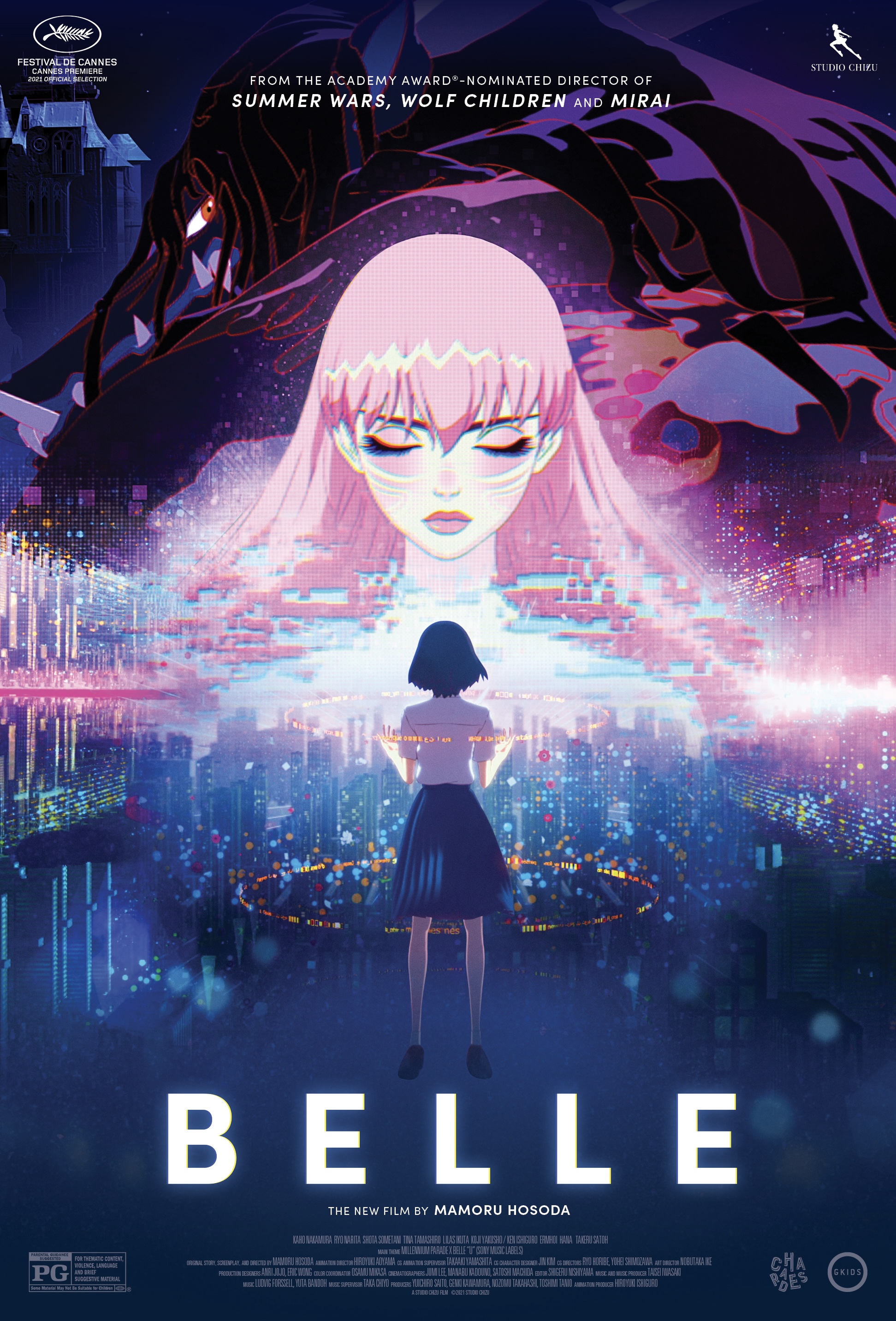 ---
Alicia Haddick is a freelance features writer for Crunchyroll. If they aren't watching anime or way, way too many movies, they're probably outside taking photos or listening to their favorite idol groups. You can find them sharing their other work on anime, gaming, and film and rambling on just about anything over on their Twitter account @socialanigirl, or on Letterboxd.
Do you love writing? Do you love anime? If you have an idea for a feature, pitch it to Crunchyroll Features!