Let's test our memory before checking out Attack on Titan Final Season Part 2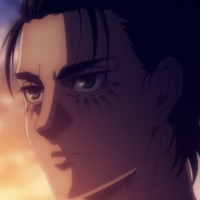 Attack on Titan is a series with many twists and turns. In any given episode, everything you think you know about the plot can and will get flipped on its head, and when you add it all up, there's a lot going on in even just one season! With that in mind, do you know how well you remember what happened in Attack on Titan Final Season Part 1? Take our quiz below to put the major events of the anime in the correct order. At the end, we'll tell you how ready you are for the world of Attack on Titan based on your knowledge!
What's your favorite part in Attack on Titan Final Season? Tell us about it in the comments below!
---
David Lynn can be found obsessing over Fate/Grand Order and D4DJ Groovy Mix on Twitter @navycherub.
Do you love writing? Do you love anime? If you have an idea for a features story, pitch it to Crunchyroll Features.