Usagi and company graced our televisions for the very first time on this day in 1992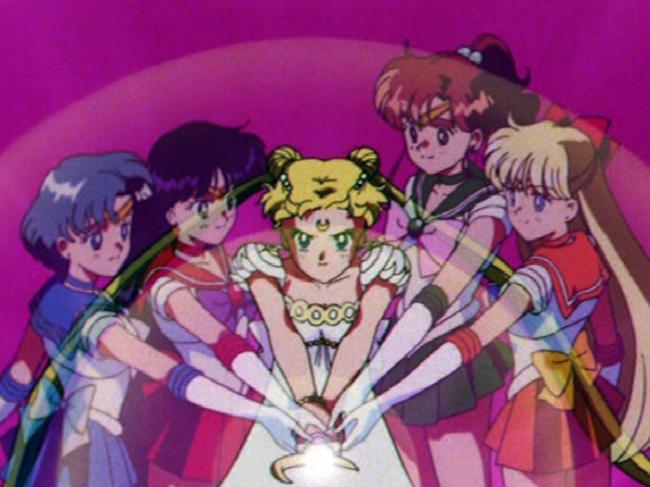 For the month of March, Crunchyroll will be donating to Girls Inc.! In addition, 100% of Super Chat & Membership funds received on Crunchyroll-Hime's game streams will be donated to the Center for Reproductive Rights. Please check out these fantastic organizations and consider donating!

You want to hear something that will make you feel old? Sailor Moon made its debut on Japanese television 30 years ago today — a little over three months after the manga had begun serialization. It's wild to think that the people who tuned in had no clue they were about to embark on a series that would become an iconic force for its genre and a global phenomenon for anime. Between two anime series, movies, stage plays, a live-action television series, video games, and a whole lot of merchandise, Sailor Moon has done a lot over the past 30 years. Which begs the question: How exactly did all of this happen?
By the time Sailor Moon hit the scene, the magical girl genre had been around for a few decades. However, Sailor Moon managed to switch up the formula in a way that took from other genres and combined those with the typical stylings of magical girl shows to create a series that became immensely popular. Prior to Sailor Moon, magical girl shows typically centered around a singular protagonist who was the magical girl. Sailor Moon instead looked to tokusatsu and sentai series to create a team of magical girls that fight against evil.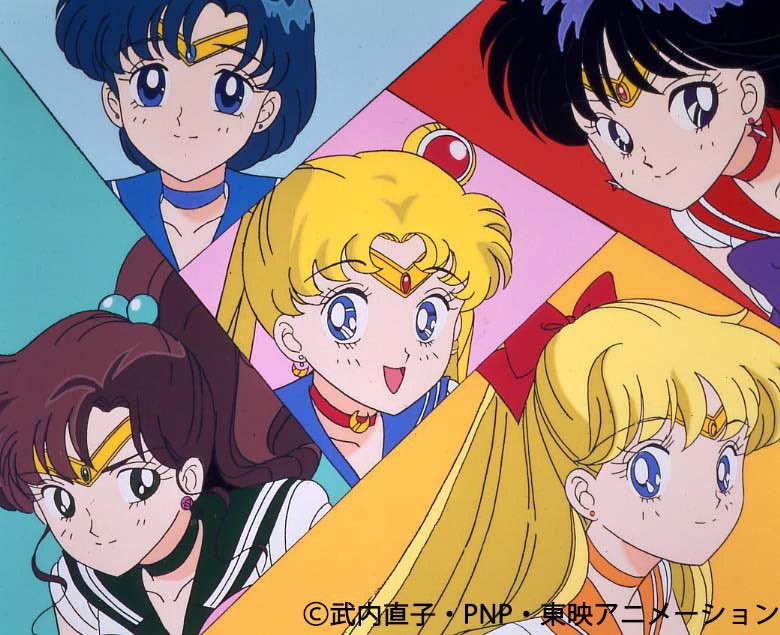 Image via Sailor Moon Official
This change allowed for author Naoko Takeuchi to create a new kind of magical girl story that gave fans an opportunity to pick their own favorite character amongst the original five (which would later expand in future seasons). As the series progressed, there would be more instances of going against the norm of the genre and the timeframe that the series aired. Sailor Moon emphasized reversing gender roles — having the male love interest play more of a damsel in distress role — confronted traditional gender norms, and also destroyed the idea of gender entirely with the character of Haruka. These were all ideas that, for the early 1990s, were not something commonly seen in most forms of media.
Sailor Moon's new style of magical girls would go on to influence many series in the next few decades that would incorporate the team style such as the Pretty Cure series, Puella Magi Madoka Magica, and many others. Along with being an influential series, it was also an incredibly popular series when it came to merchandising opportunities by having ways to create toys, clothes, and a wealth of other products for the series and characters that allowed Sailor Moon to have racked up around $13 billion in merchandise revenue by 2014.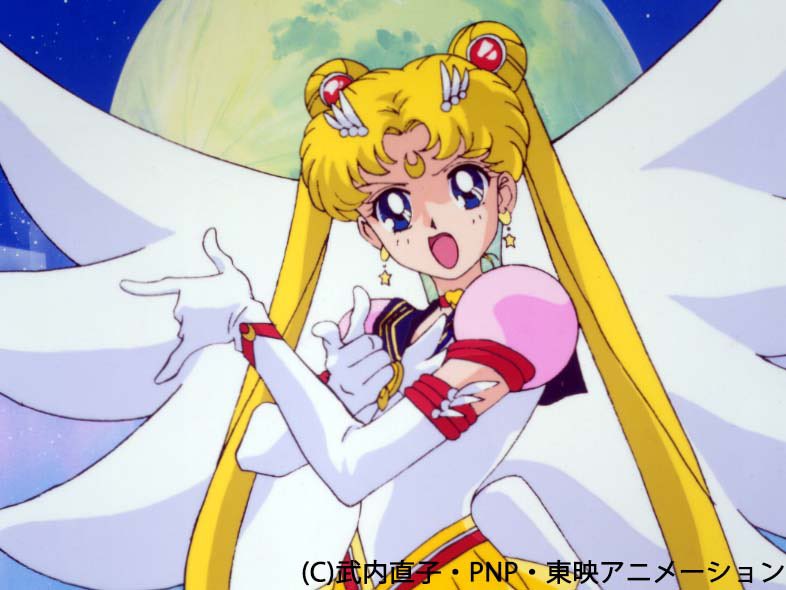 Image via Sailor Moon Official
Following 200 episodes of the original series, multiple movies, video games, and side stories from the manga, the Sailor Moon anime ended in 1997. After that, animated Sailor Moon took a long break while loyal fans continued to be entertained by numerous musical and live performances and a live-action series.
With how popular Sailor Moon had been in Japan, it eventually was exported out of the country. American fans would first be exposed to the series in the mid-1990s when the manga and anime would come over. The original run of the anime had a rough go at first as it was aired in syndication, which for a niche show at the time, meant that there was no set time or schedule the series would air. It could be at one time one day and another the next — or on a completely different day than you'd expect. This meant that in March 1996 when DIC (the rights holders of Sailor Moon in English at the time) announced it'd be dropped from syndication, fans were outraged.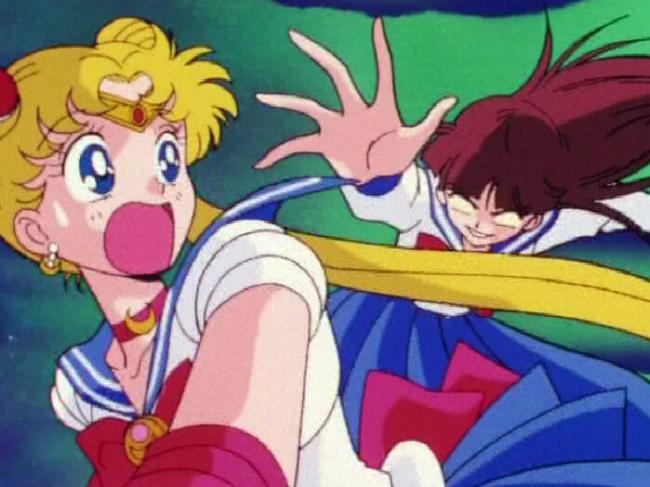 In a time when the internet was nowhere near as big as it is today, the "Save Our Sailors" campaign was formed to make sure the series would not be ripped away from them. An online petition was created and helped get the show picked up by TBS in the fall of 1996, but again at a bad time slot. That didn't stop fans from continuing to try and get the series the recognition they felt it deserved, along with the fact that they wanted more of the series brought over. DIC would tell fans that ratings would be the reason the show would go away — which didn't look promising when the series was constantly placed at times and days that weren't good for any show. Of course, that didn't stop attempts to create American live-action versions of the series during this time, which ultimately would not pan out.
The "Save Our Sailors/Support Our Sailors" campaigns seemed to eventually work out, as it wouldn't be too much longer for the series to make its way to Cartoon Network's Toonami anime block where it would become one of the mainstays alongside series such as Dragon Ball Z and Gundam Wing. While most television executives at the time tried to cater toward the young boys demographic, Sailor Moon gave Toonami an opportunity to give girls potentially one of their first introductions to anime in more of a mainstream sense. This allowed for the series to create a whole new generation of fans of Sailor Moon and anime itself.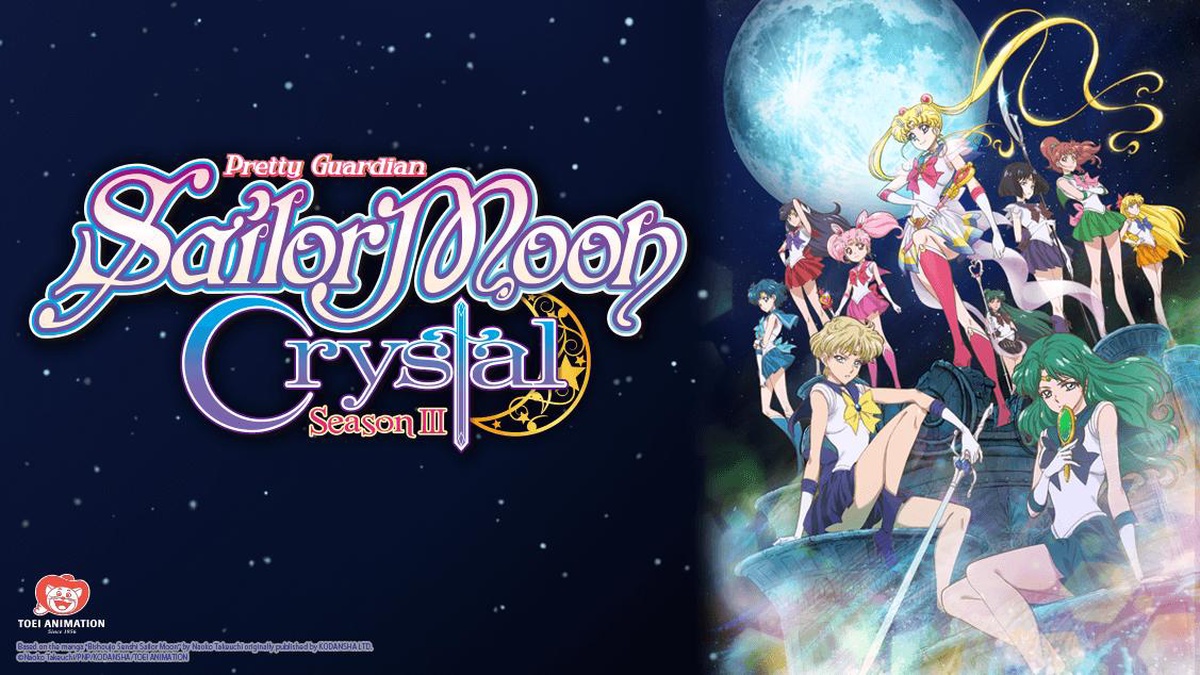 18 years after the final run of Sailor Moon Sailor Stars, things would drastically change with the debut of Sailor Moon Crystal, a series that would be a more faithful and closer adaptation of the manga than the original series. Not only did this give fans of the series something new to watch, but it also allowed for the creation of a new generation of Sailor Moon fans. Along with Crystal, international fans got excited about the announcement of new releases of the original series, with a new dub, translation, and content that had never been officially released outside of Japan.
If there's one thing the past 30 years have shown us, it's that no matter what, Sailor Moon fans are going to be incredibly loyal to this series. Even 30 years from now there will still be people discussing their favorite sailor guardian, their favorite arc or episode, and telling folks "In the name of the moon, I'll punish you!"
What are some of your favorite moments and memories of Sailor Moon? Let us know down in the comments below!

---
Jared Clemons is a writer and podcaster for Seasonal Anime Checkup and author of One Shining Moment: A Critical Analysis of Love Live! Sunshine!!. He can be found on Twitter @ragbag.
Do you love writing? Do you love anime? If you have an idea for a features story, pitch it to Crunchyroll Features!