After two years, the world's largest anime industry event returned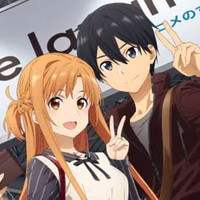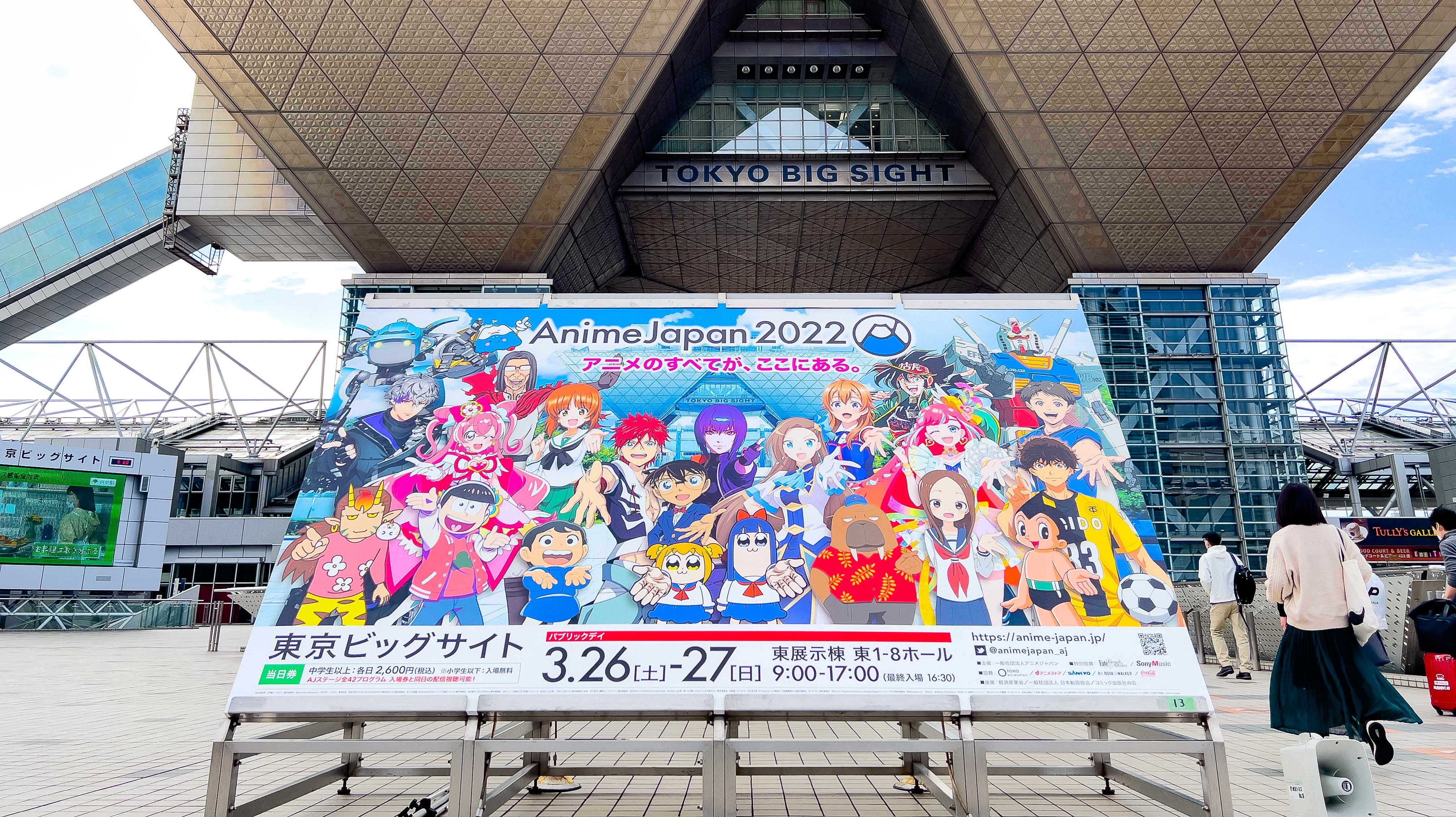 It's been two years since AnimeJapan graced the halls of Tokyo Big Sight, and with the pandemic still ongoing, the event wasn't nearly as large (or populated!) as previous years — but that actually helped, rather than hindered, the event's enjoyment. AnimeJapan is best compared to E3 for the anime industry, and in the before times, was the place where all the big anime announcements were held.
With the last two years being what they were, anime companies have moved to their own online events (such as One Piece's event the day after) making the huge announcement portion of AnimeJapan less of a main draw than before. But that's only one side of the event, the other being the booths and attractions.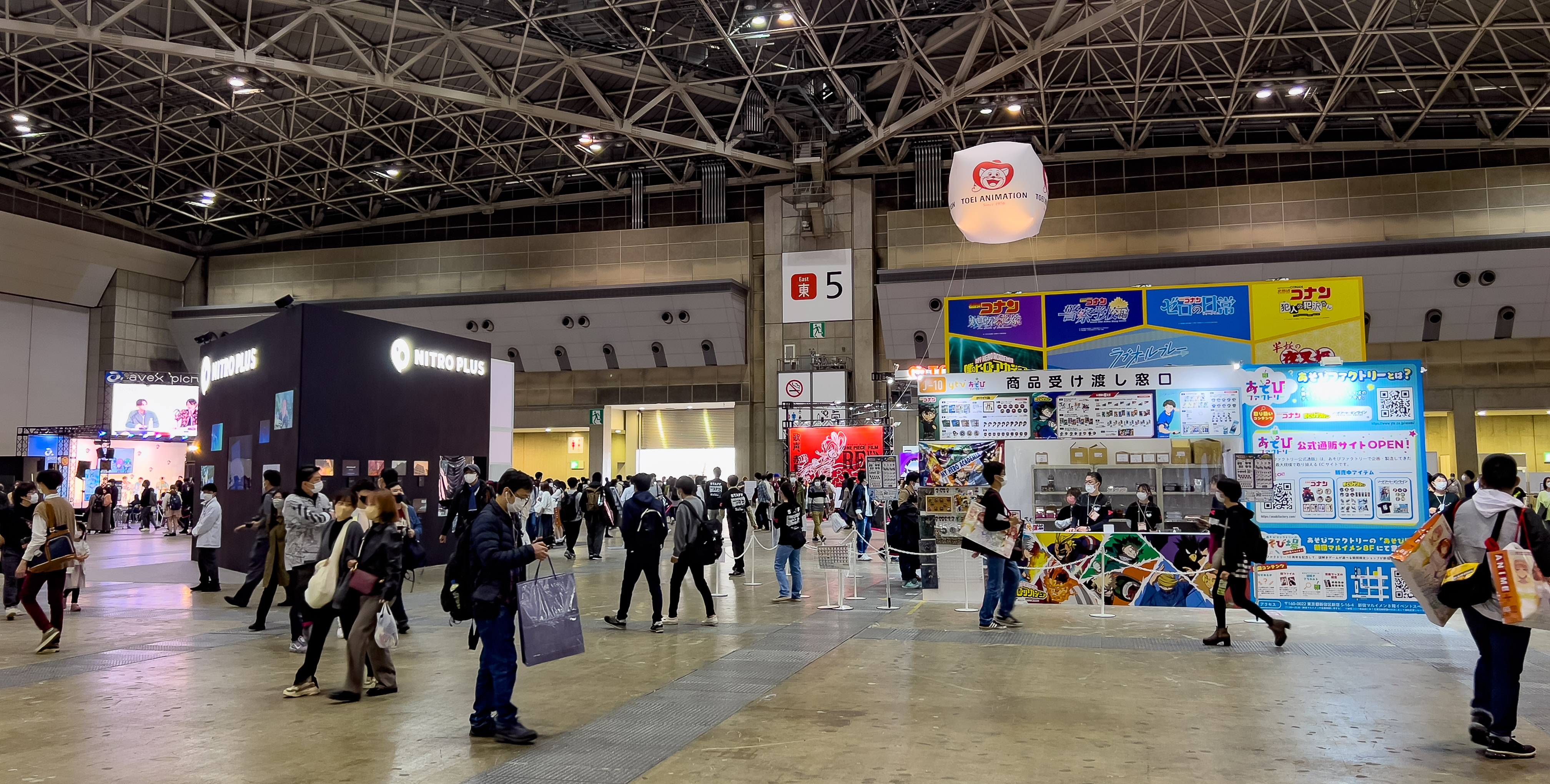 AnimeJapan In COVID Times
This isn't the first time the anime industry has come out for a convention in Japan since the pandemic started, with the last Comiket seeing a large corporate booth section and Jump Festa 2022 in December showcasing all the big Shonen Jump titles. Like Comiket, AnimeJapan's booths were smaller and scarce, but unlike the doujin event, still had that air of interactivity that both AnimeJapan and Jump Festa are known for.
The biggest loss for AnimeJapan was the fully interactive booths — for obvious reasons. In previous years there were games, installations, and, for the then-current Pokémon film, an air tunnel replicating Lugia's wind. AnimeJapan 2022 only had one interactive booth — the Warner Media booth — where you pressed a button and got a key visual postcard from one of their many titles. I got a Bastard! one.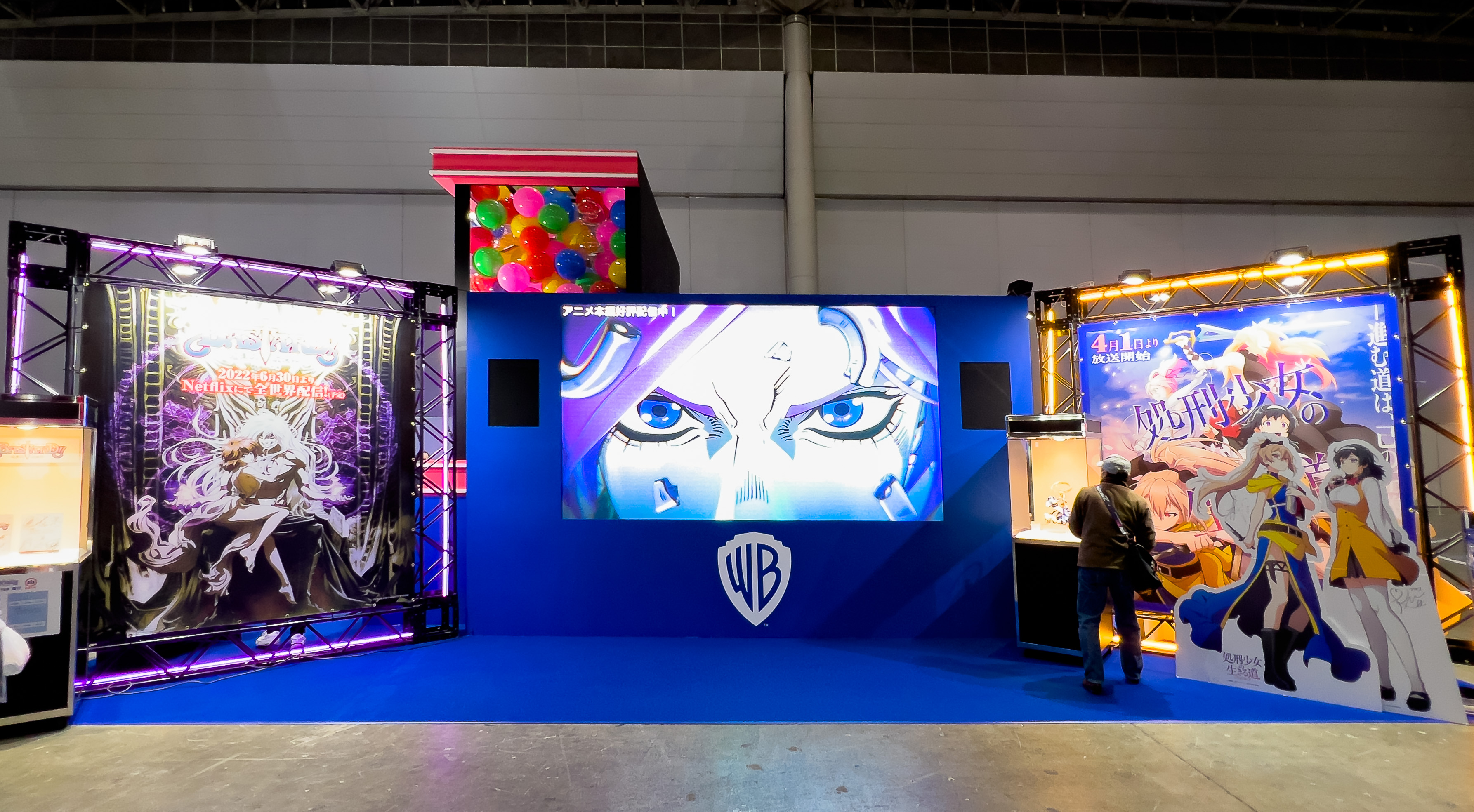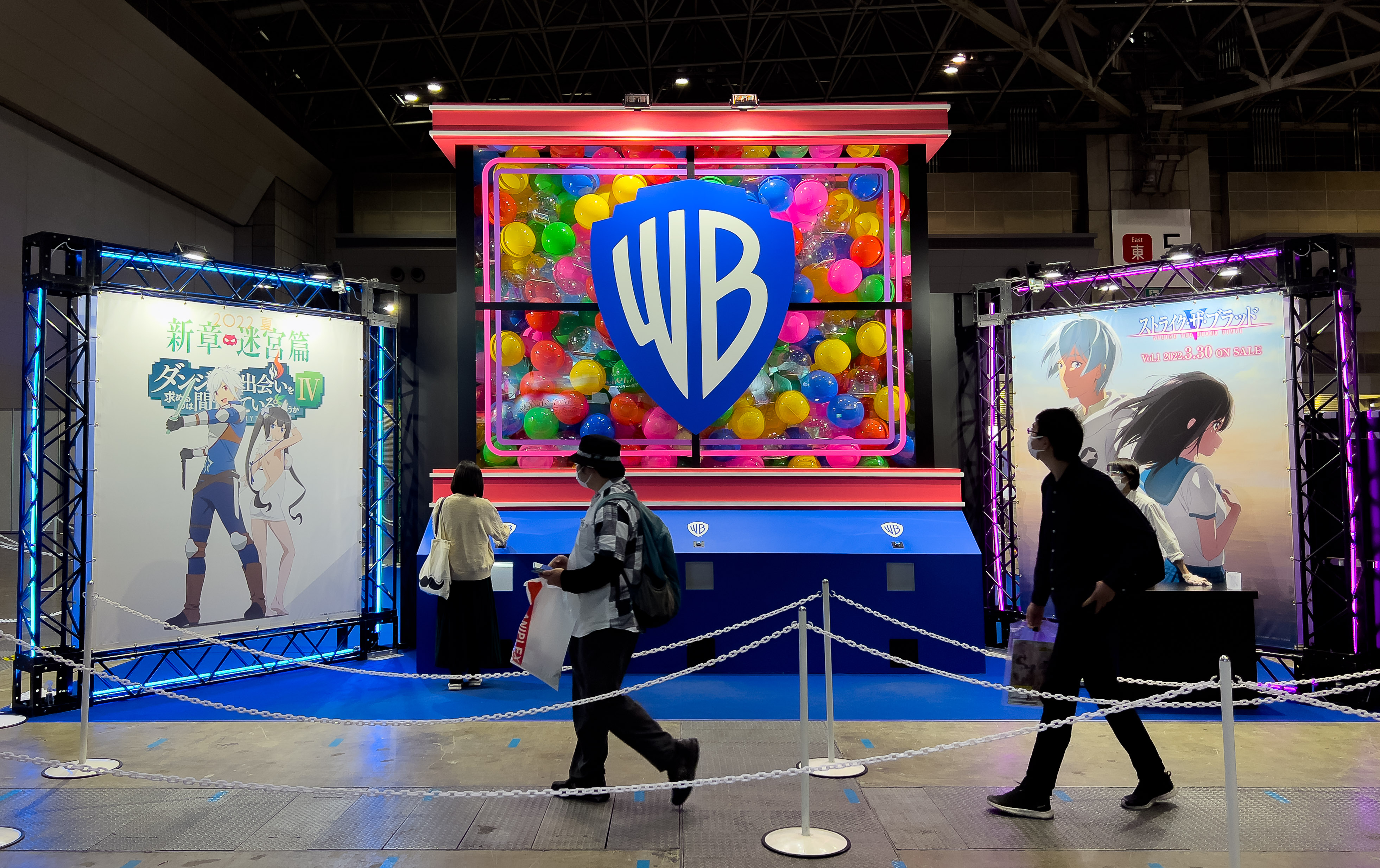 That being said, the huge exhibition-styled booths returned with both Toho Animation and Aniplex making a big impression with their massive spaces dedicated to some of the best anime being released right now.
Walking through the Toho Animation booth, My Hero Academia, Dr. STONE, Touken Ranbu, SPY x FAMILY, and JUJUTSU KAISEN were all given their own turns in the twisty Toho territory.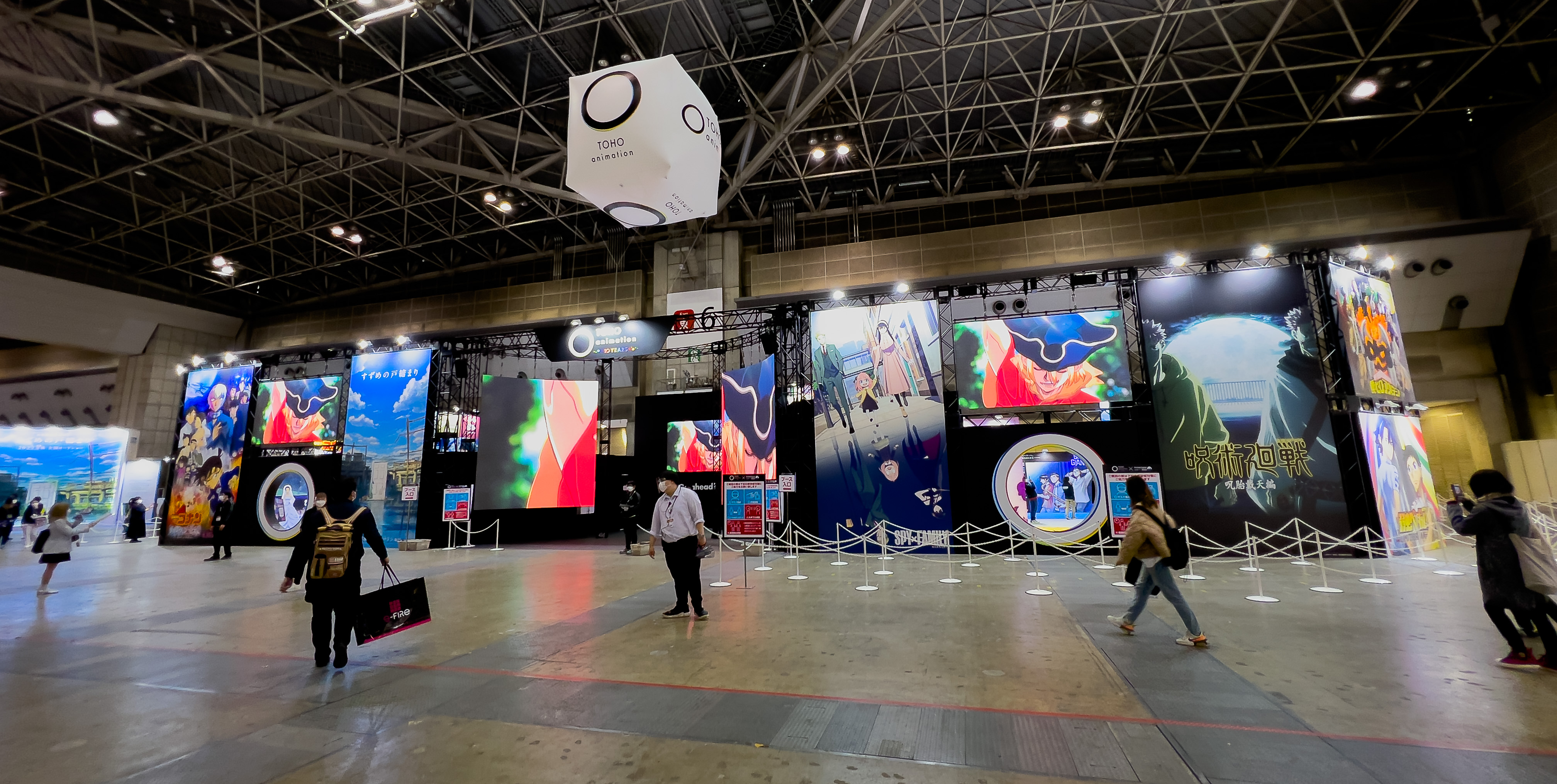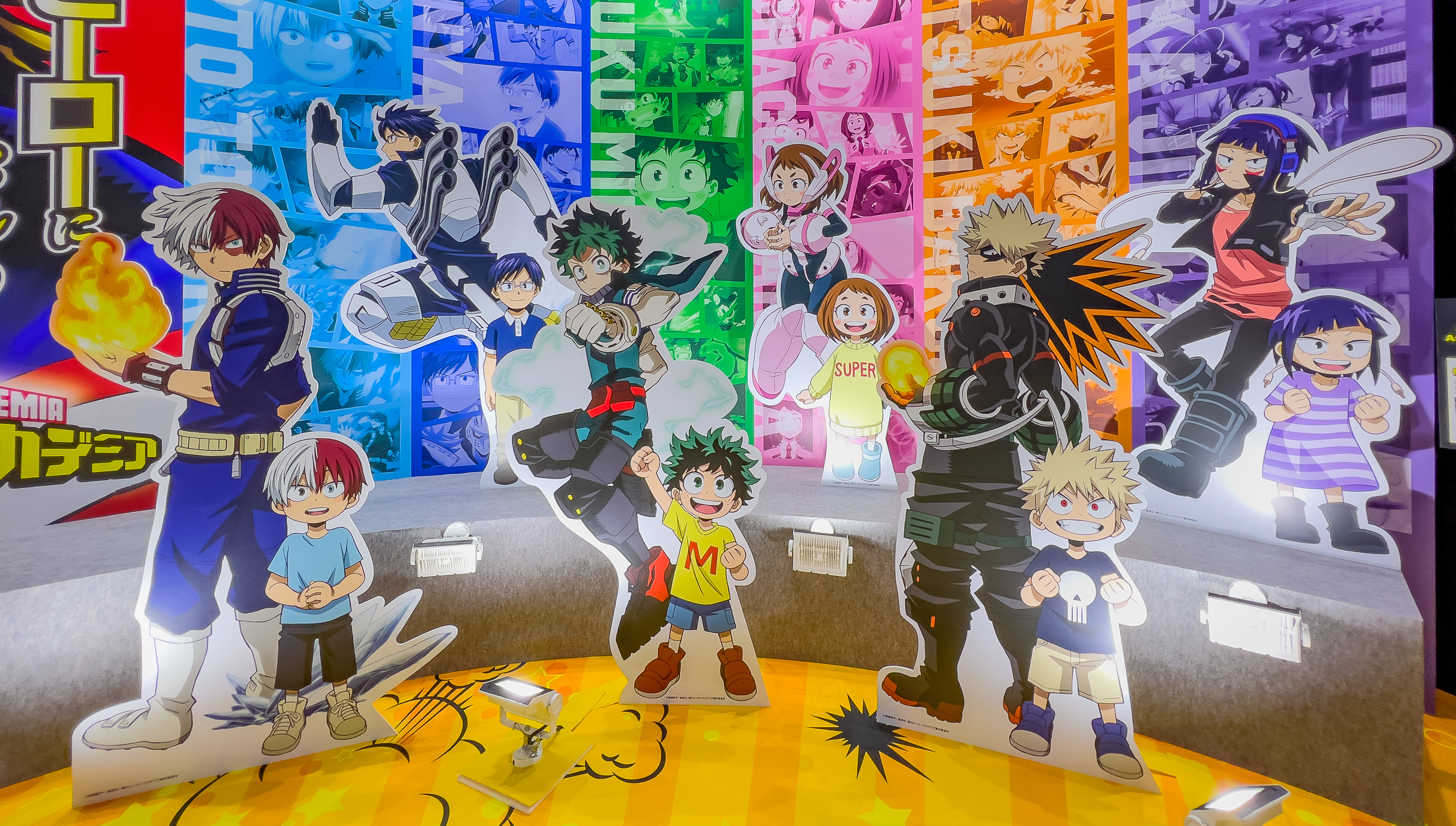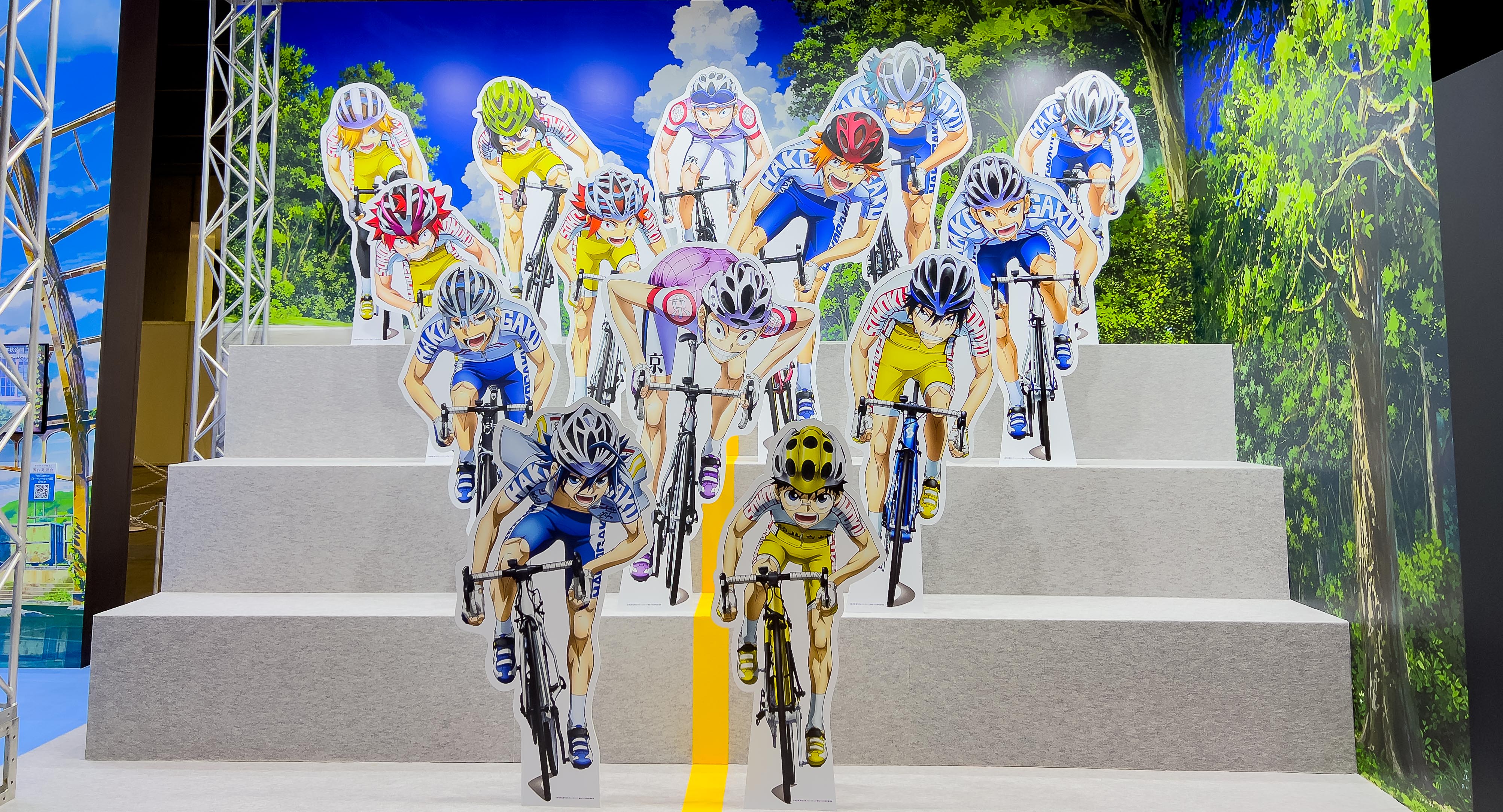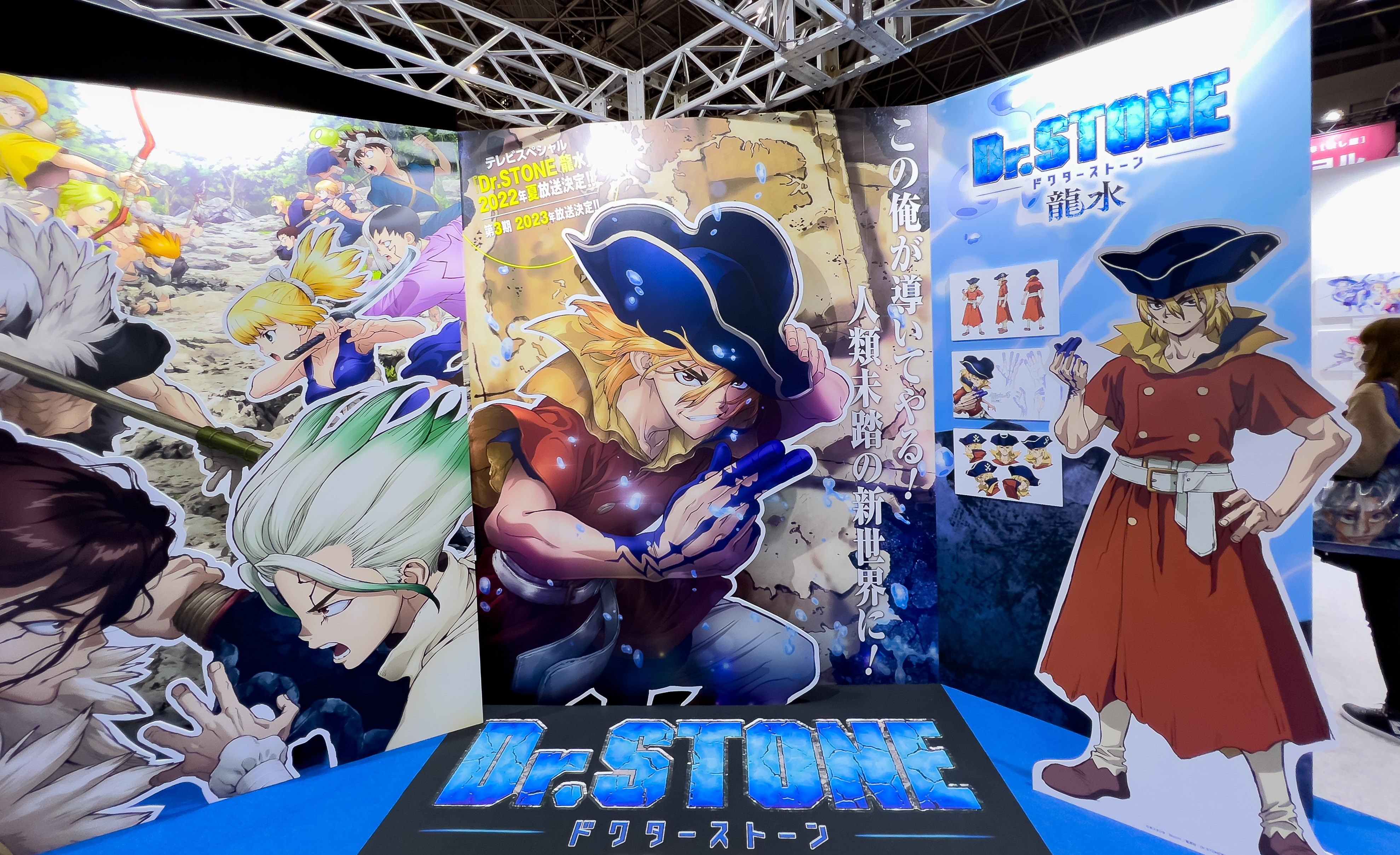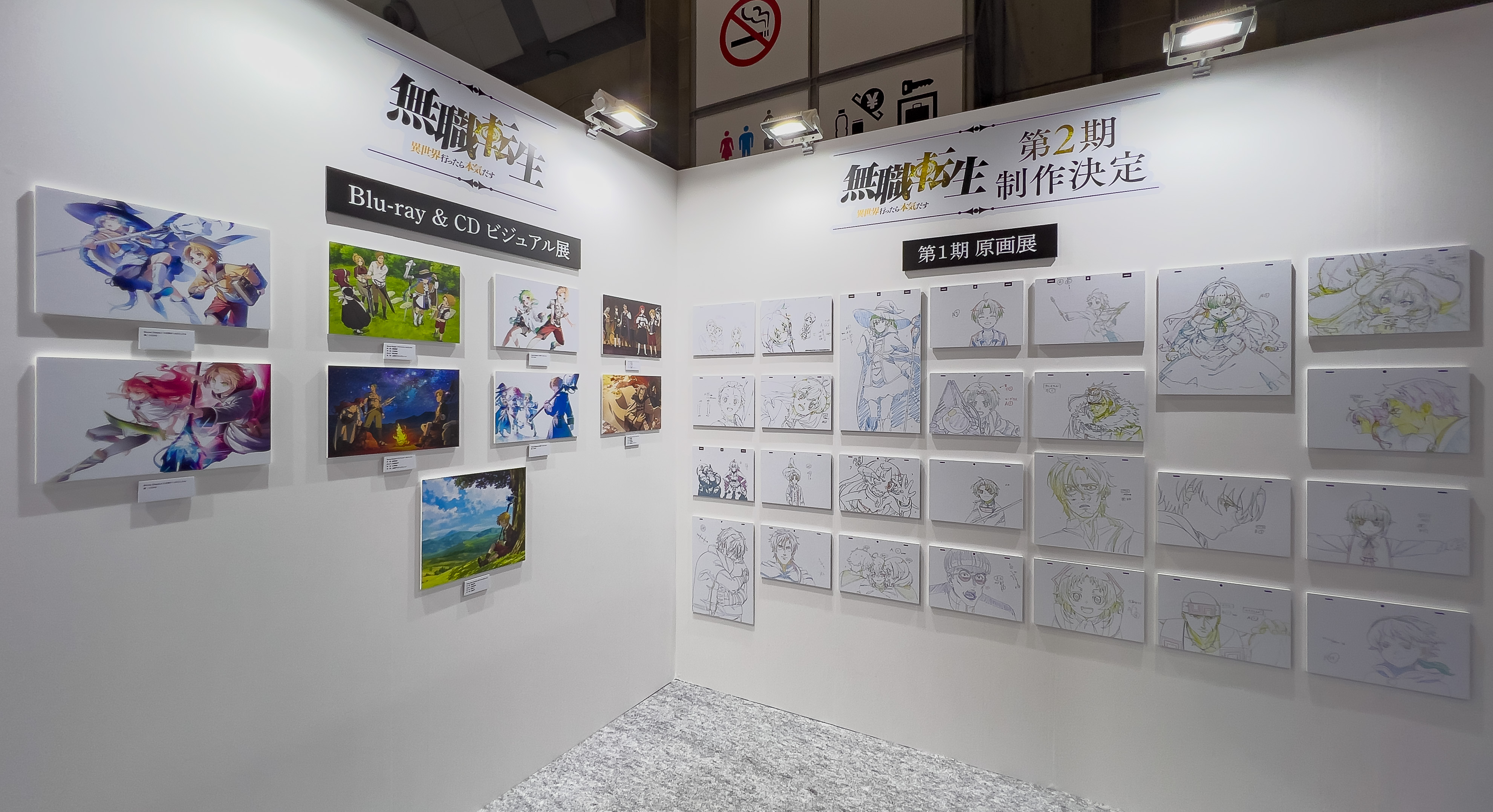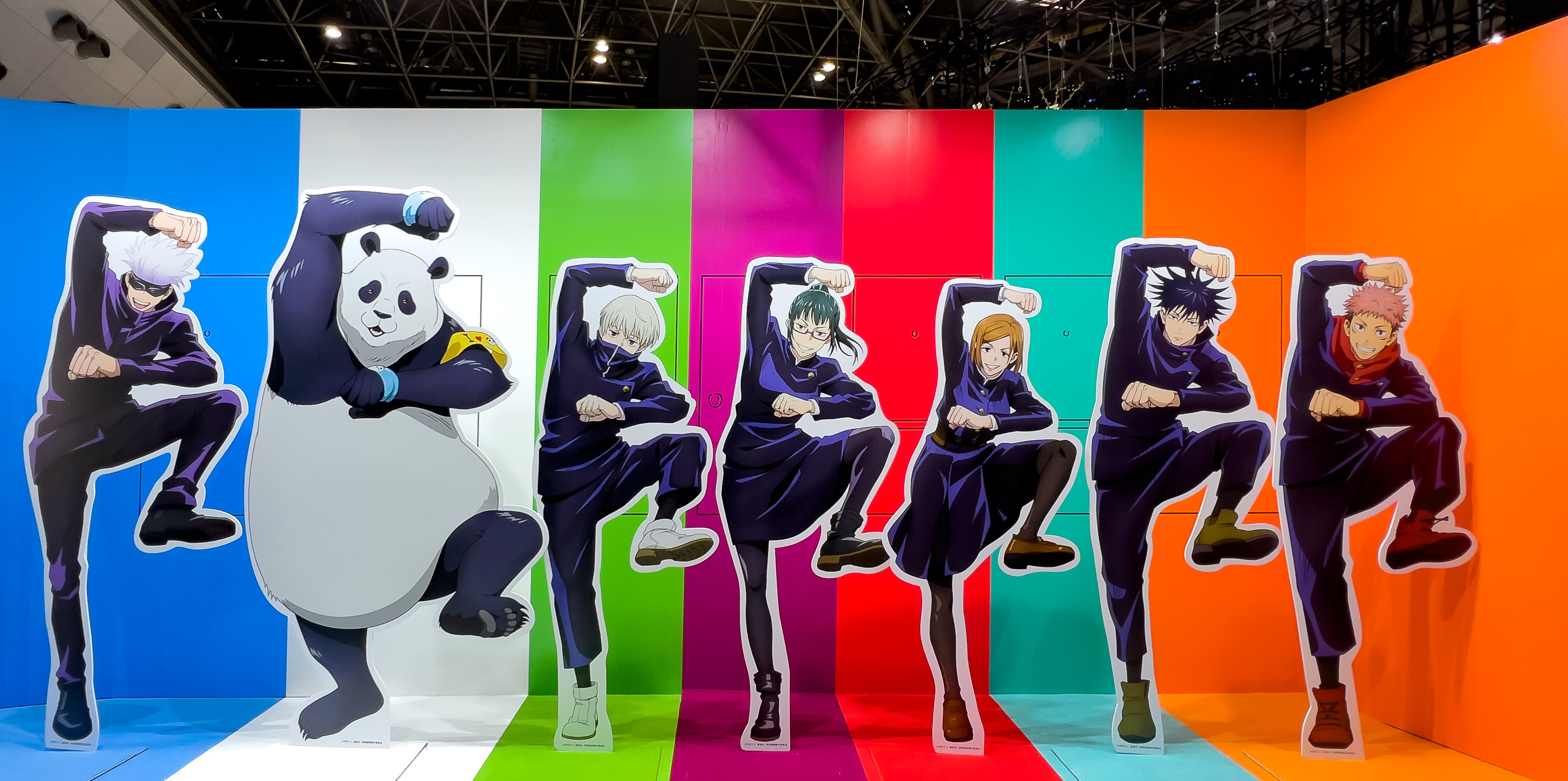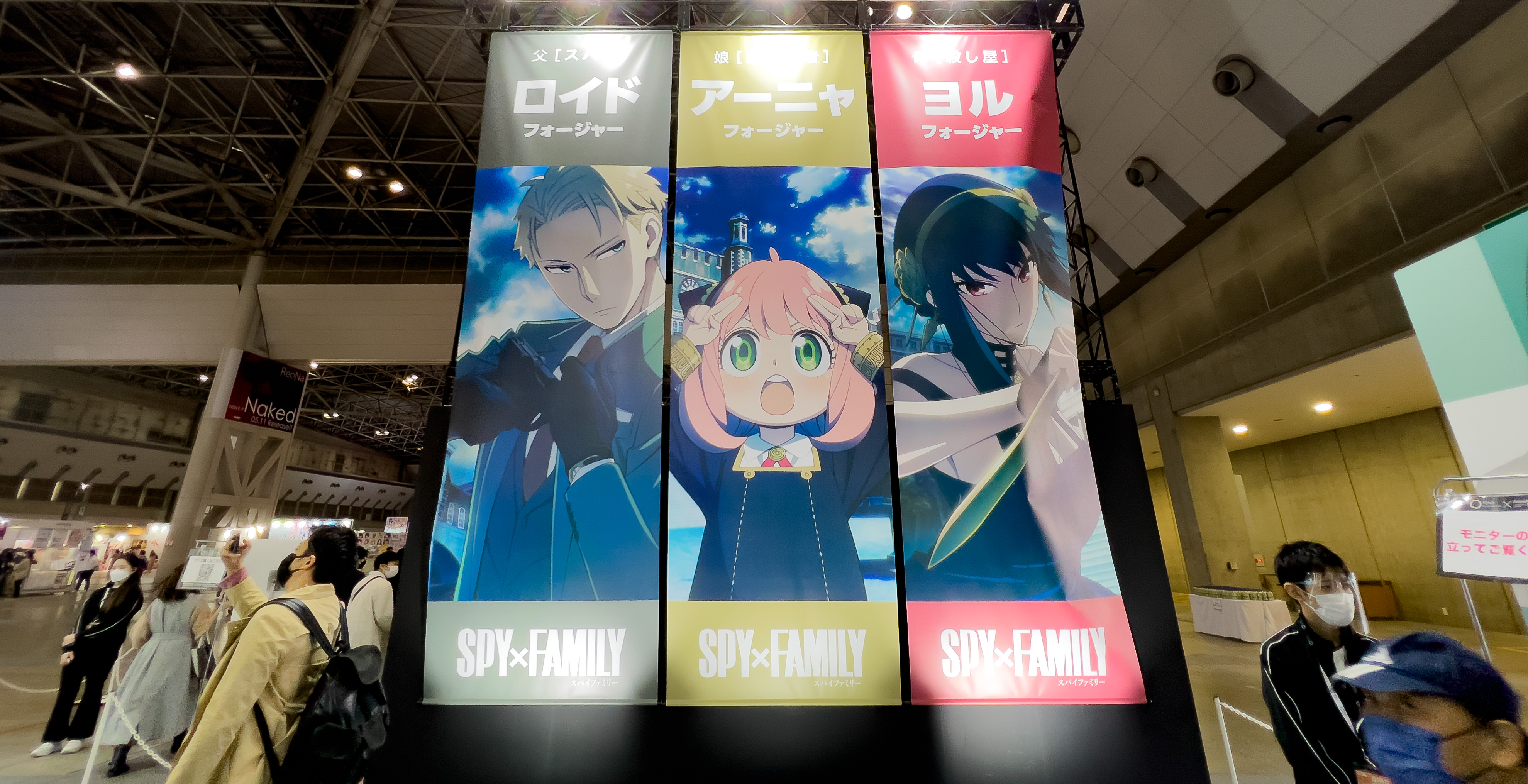 Meanwhile, the Aniplex booth was more like a museum of their titles with each getting a small section dedicated to them. Demon Slayer: Kimetsu no Yaiba got the biggest feature, while the sounds of Sword Art Online echoed throughout the space.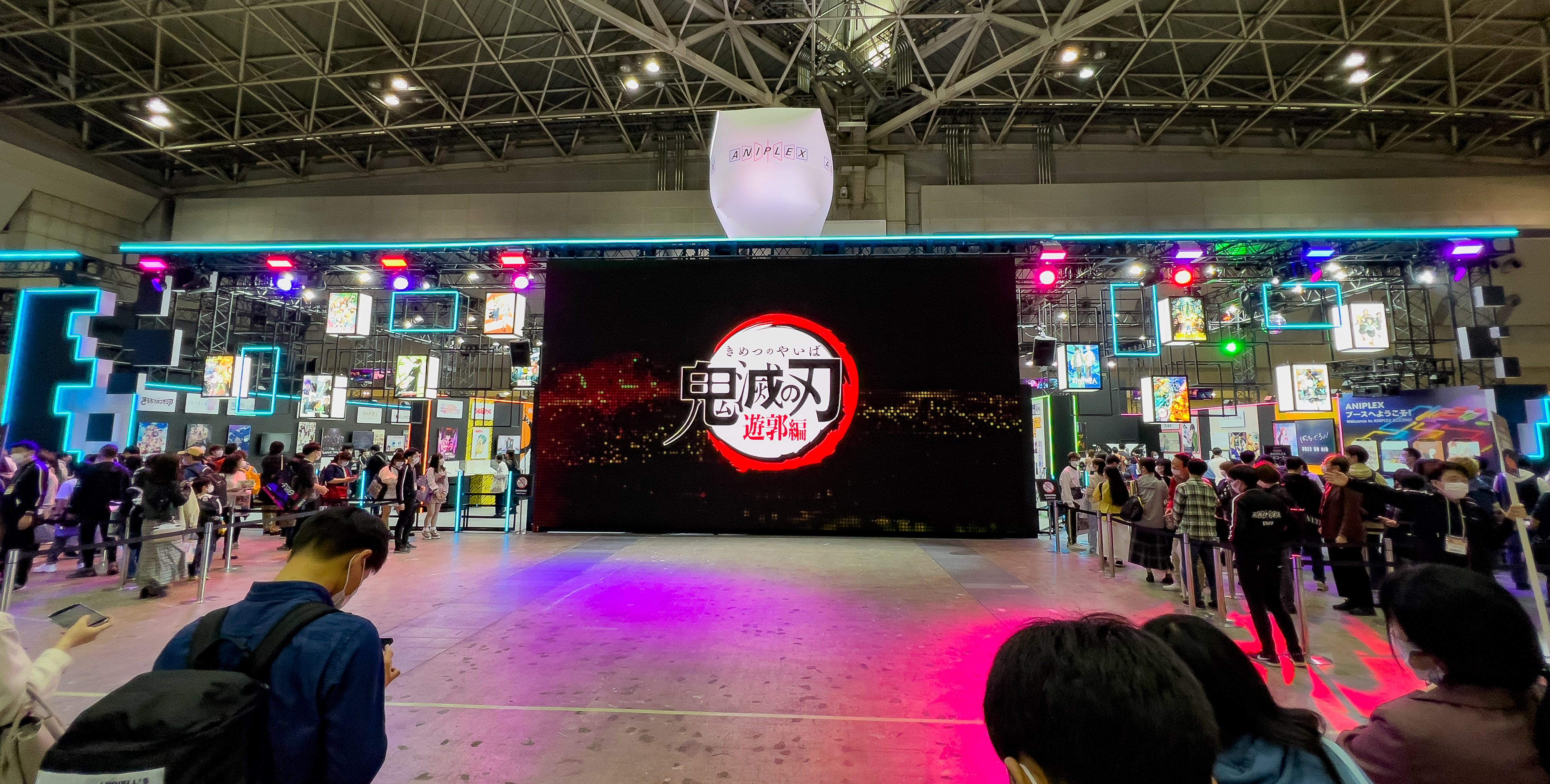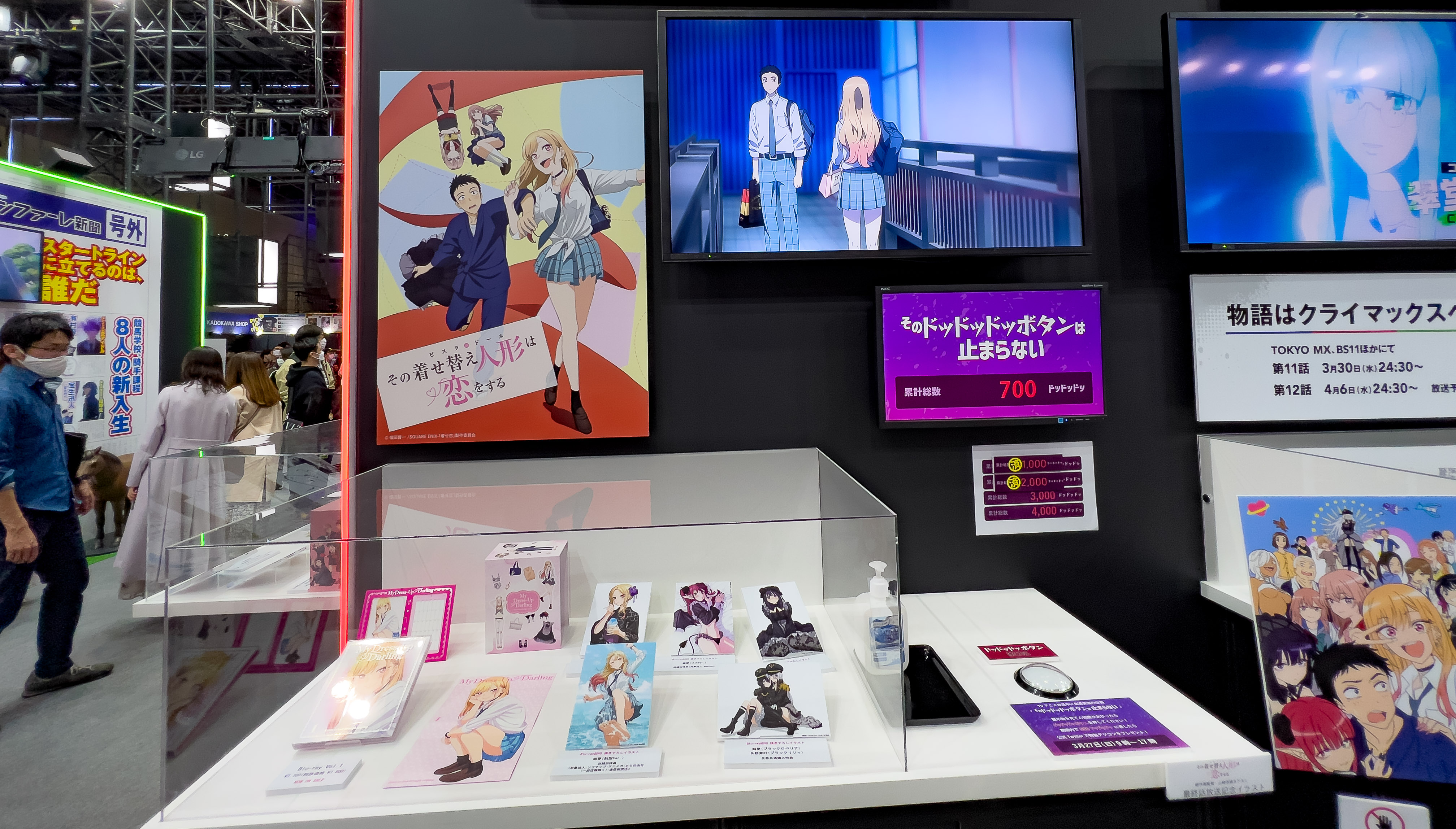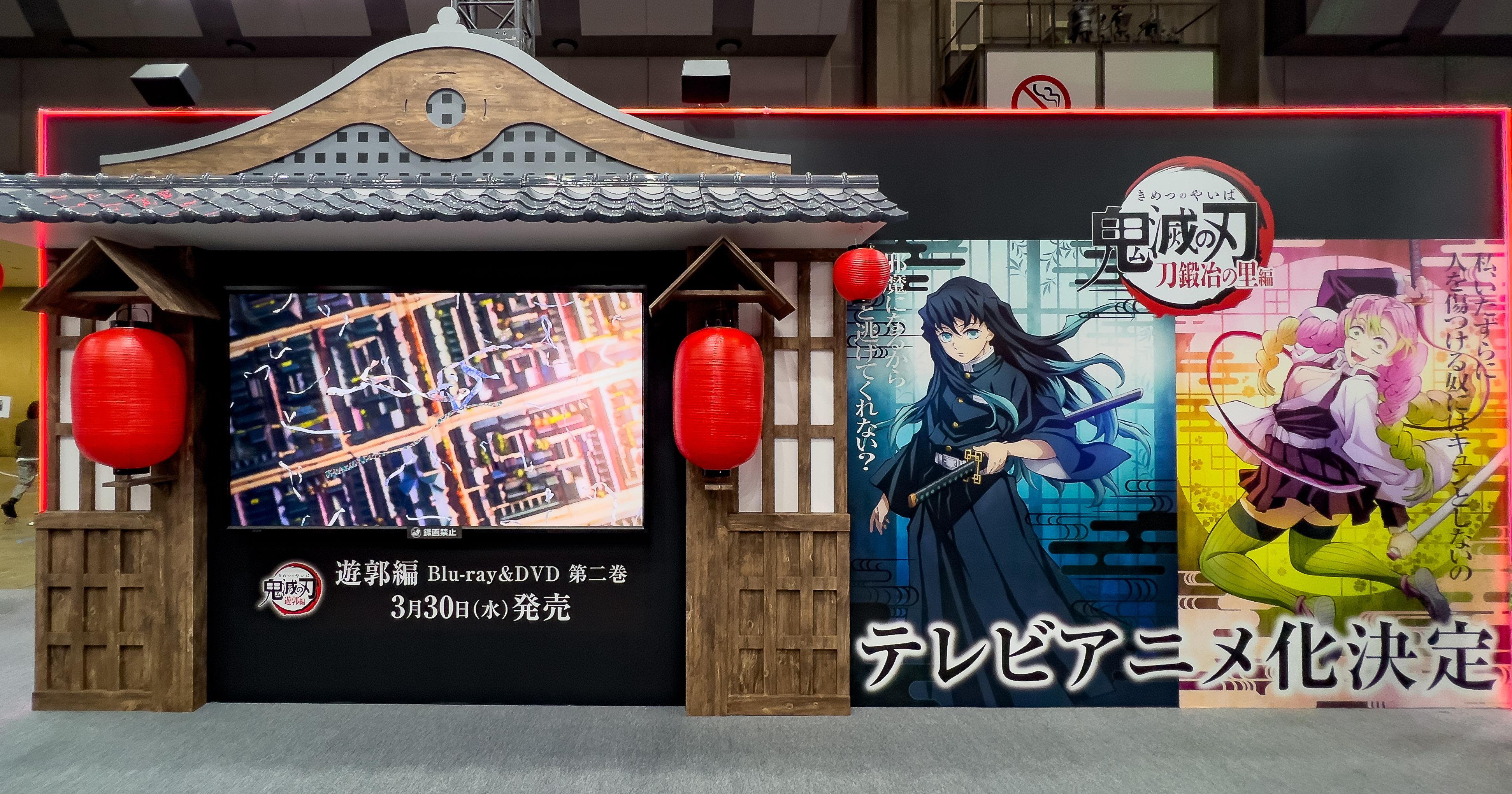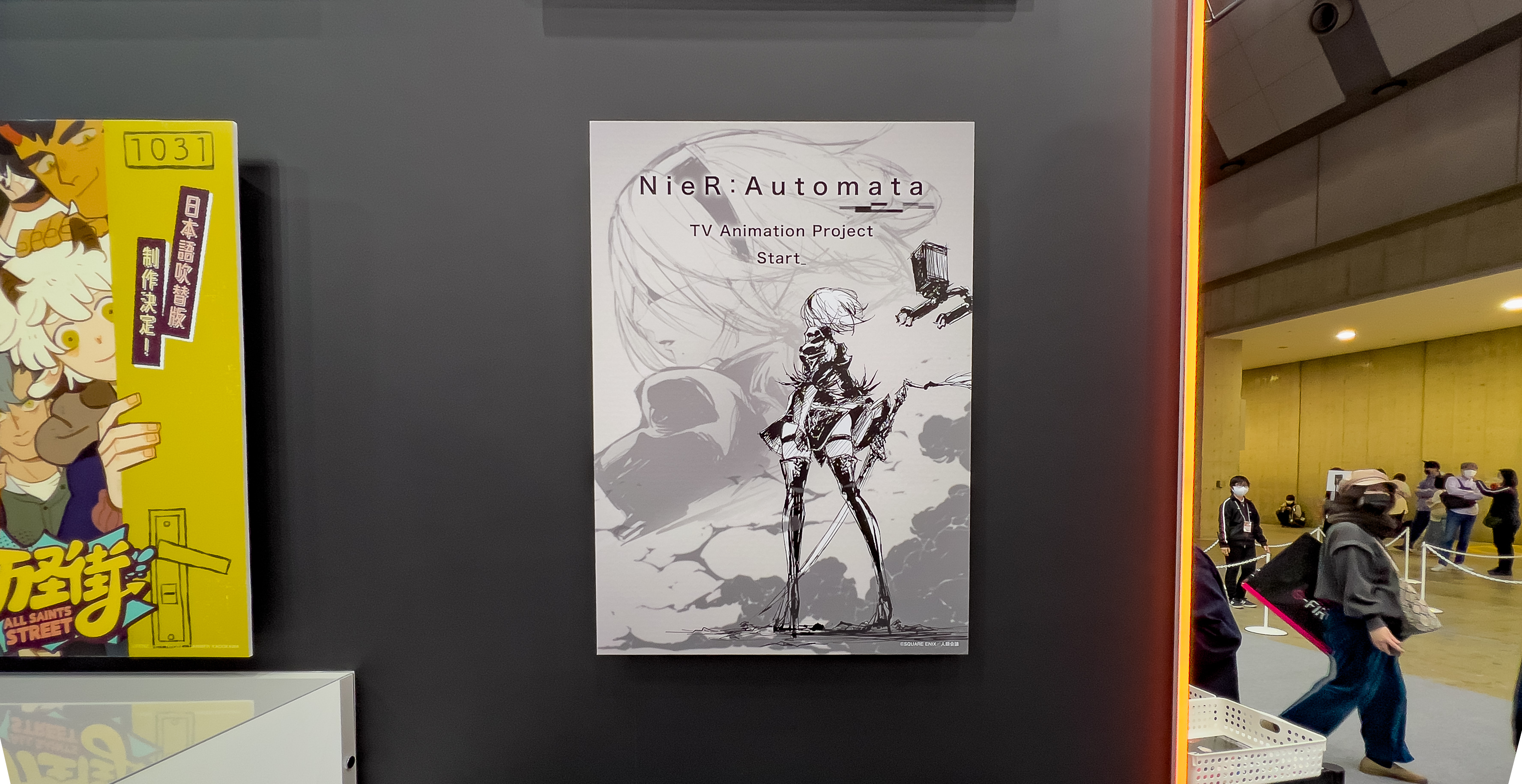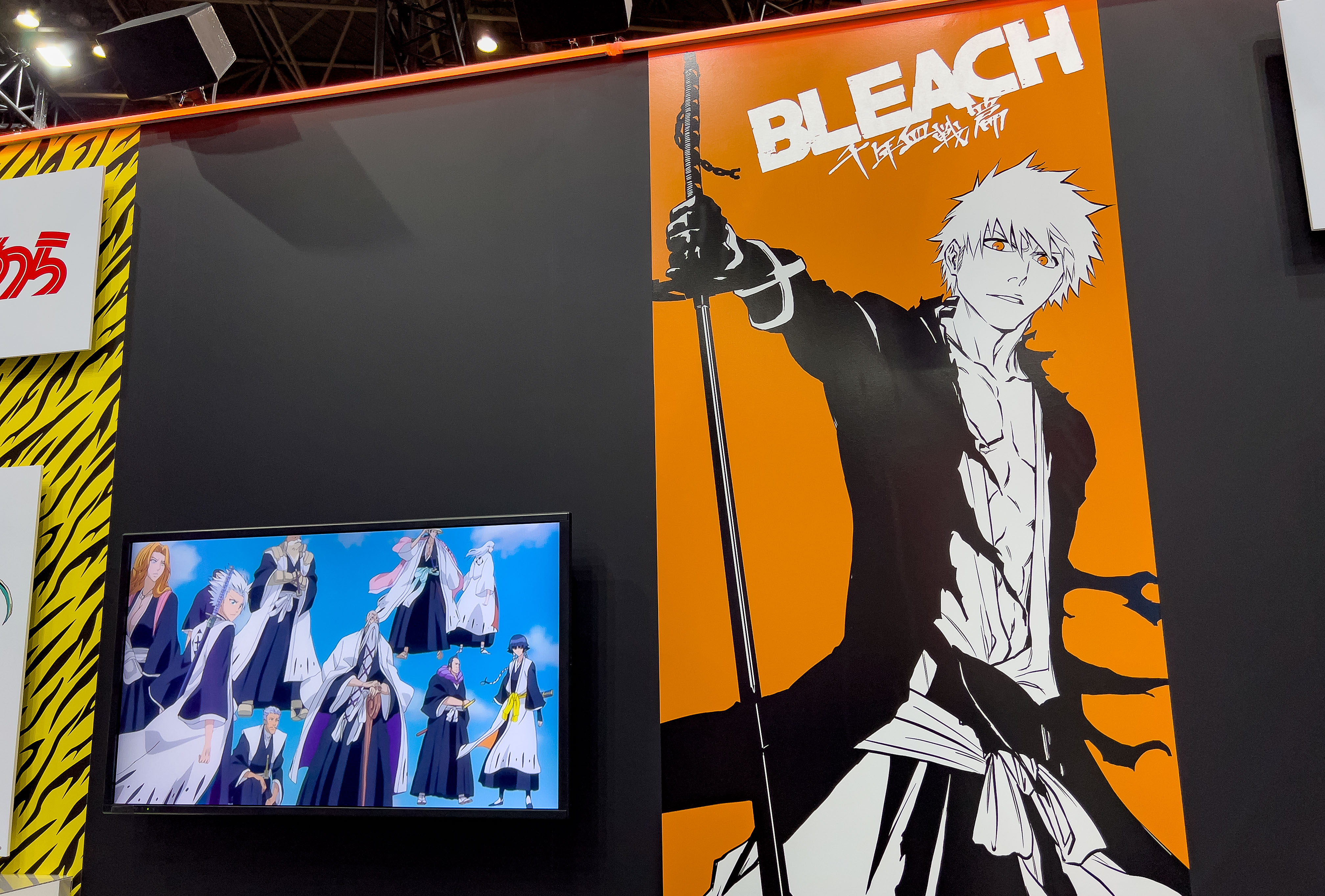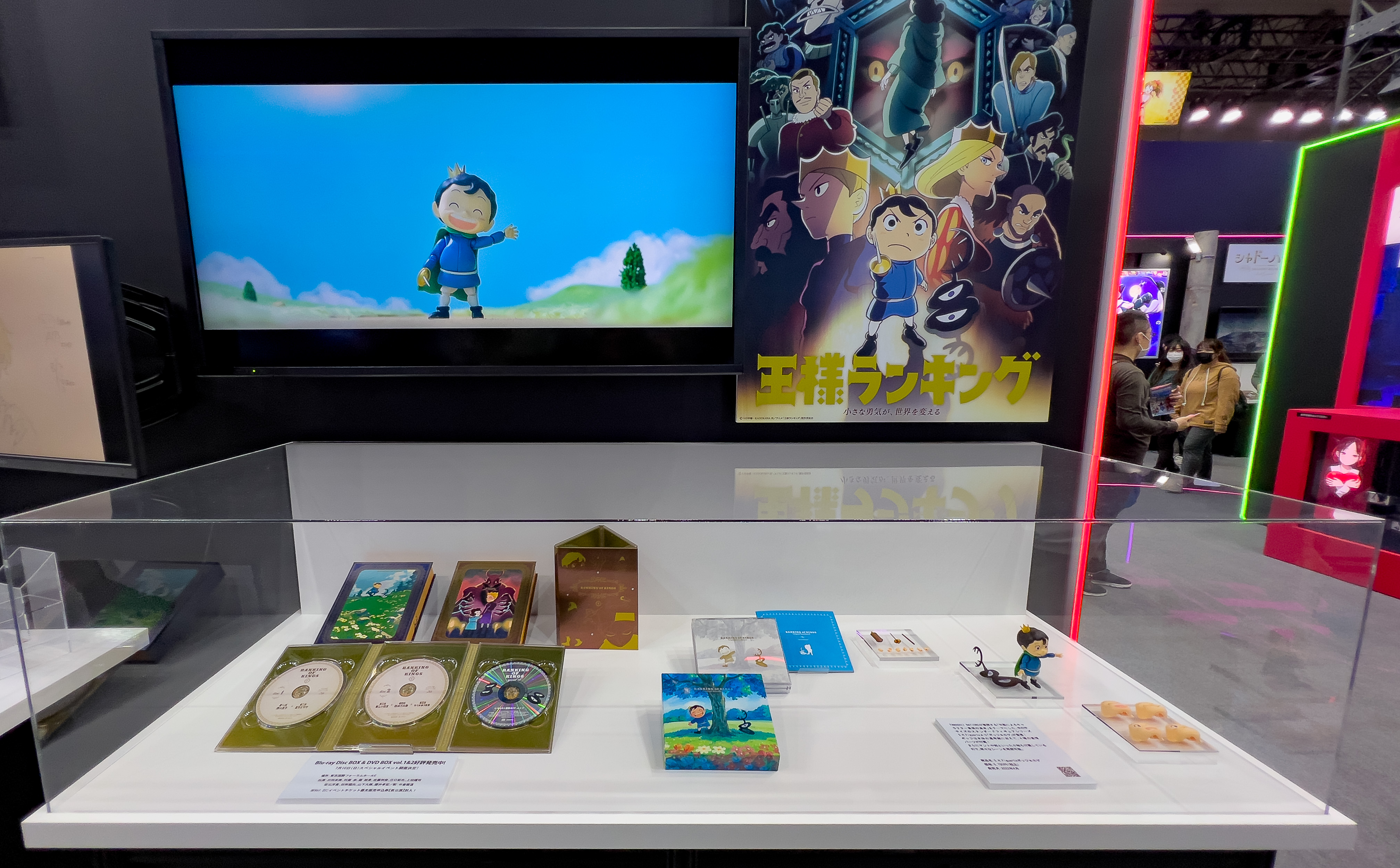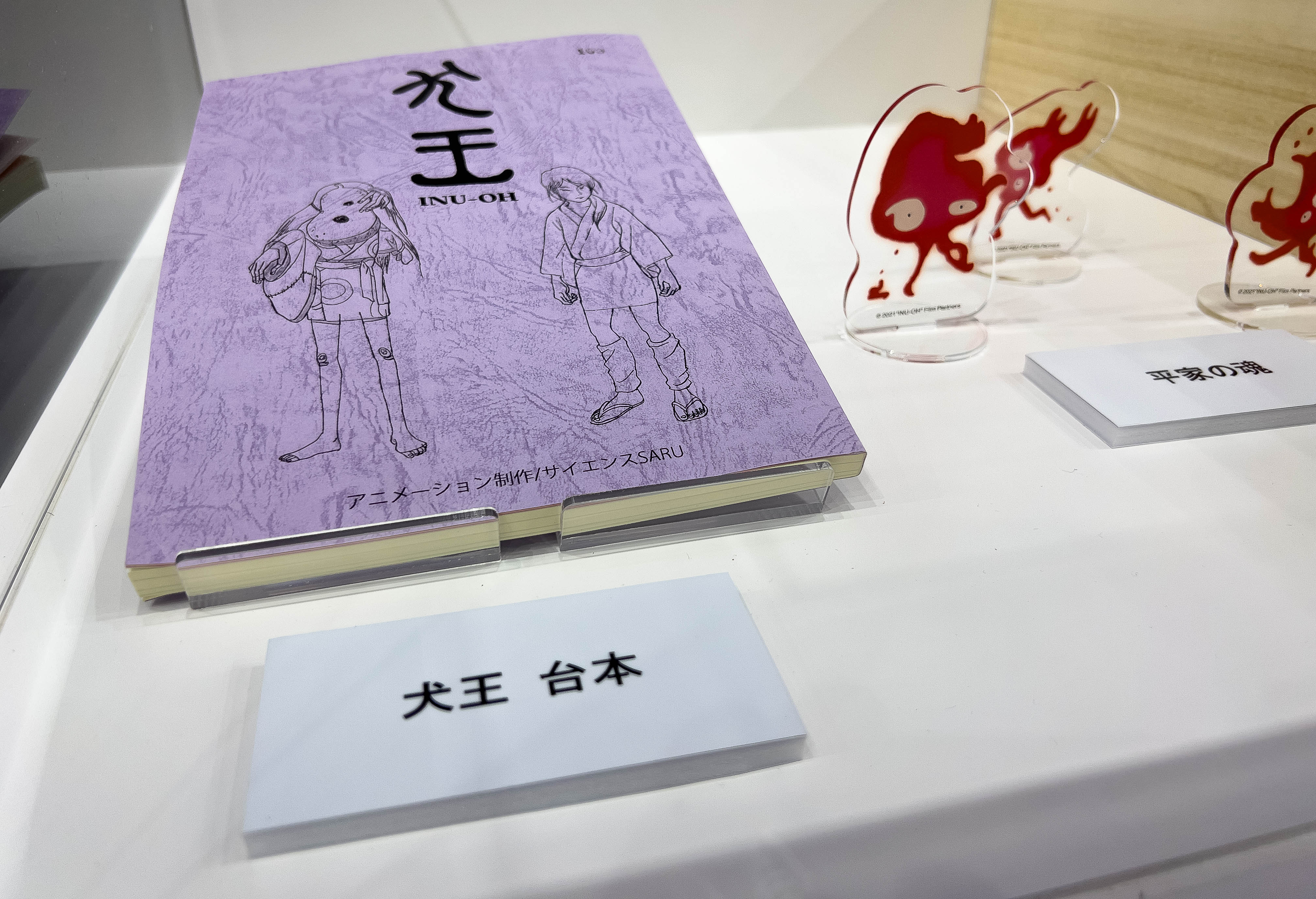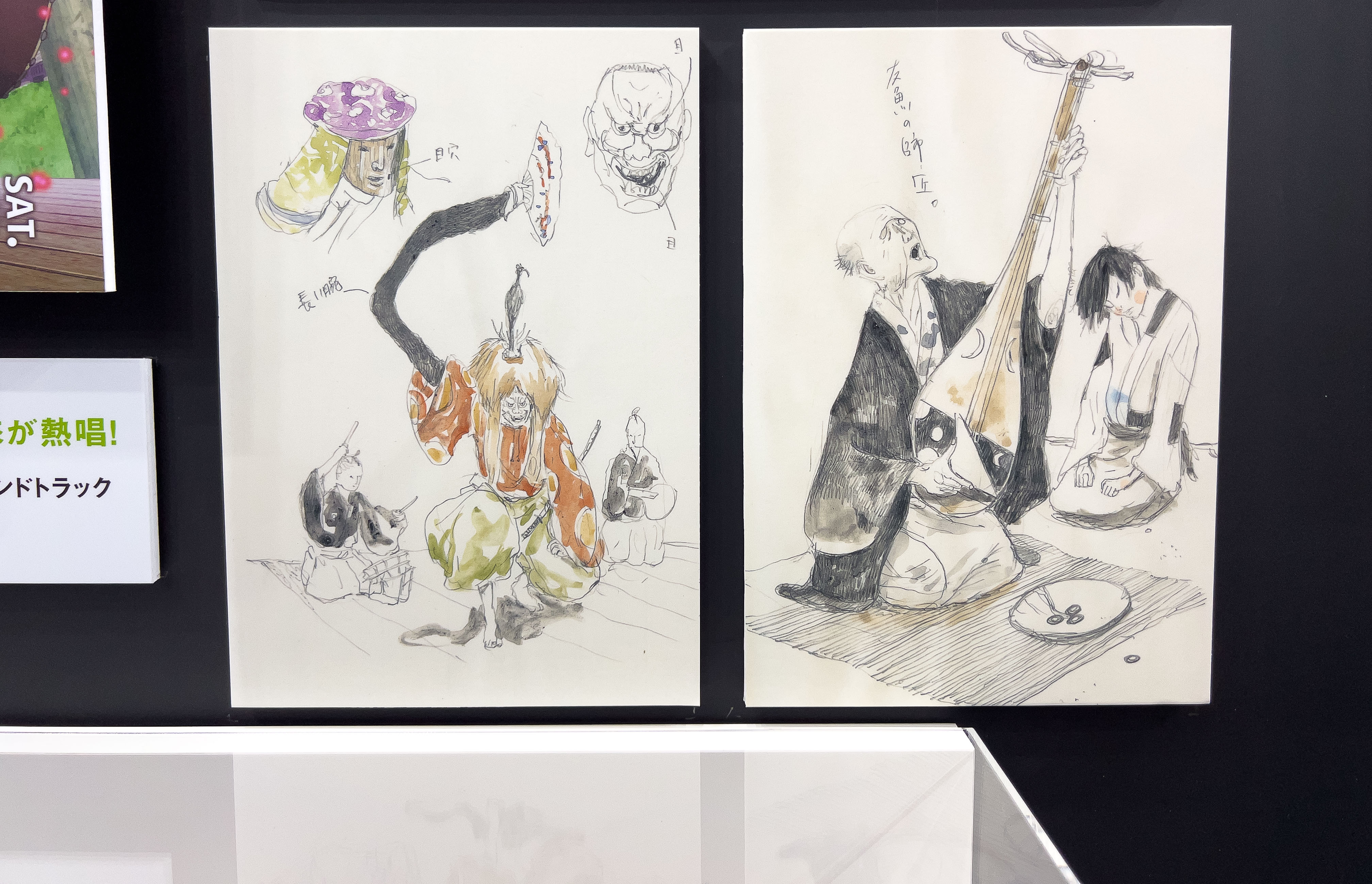 Outside the Aniplex booth were a couple of photo spots that were available to … well photograph. One was Nezuko's box from Demon Slayer, which was allowed to be climbed into with an Aniplex staff on standby to take your photo.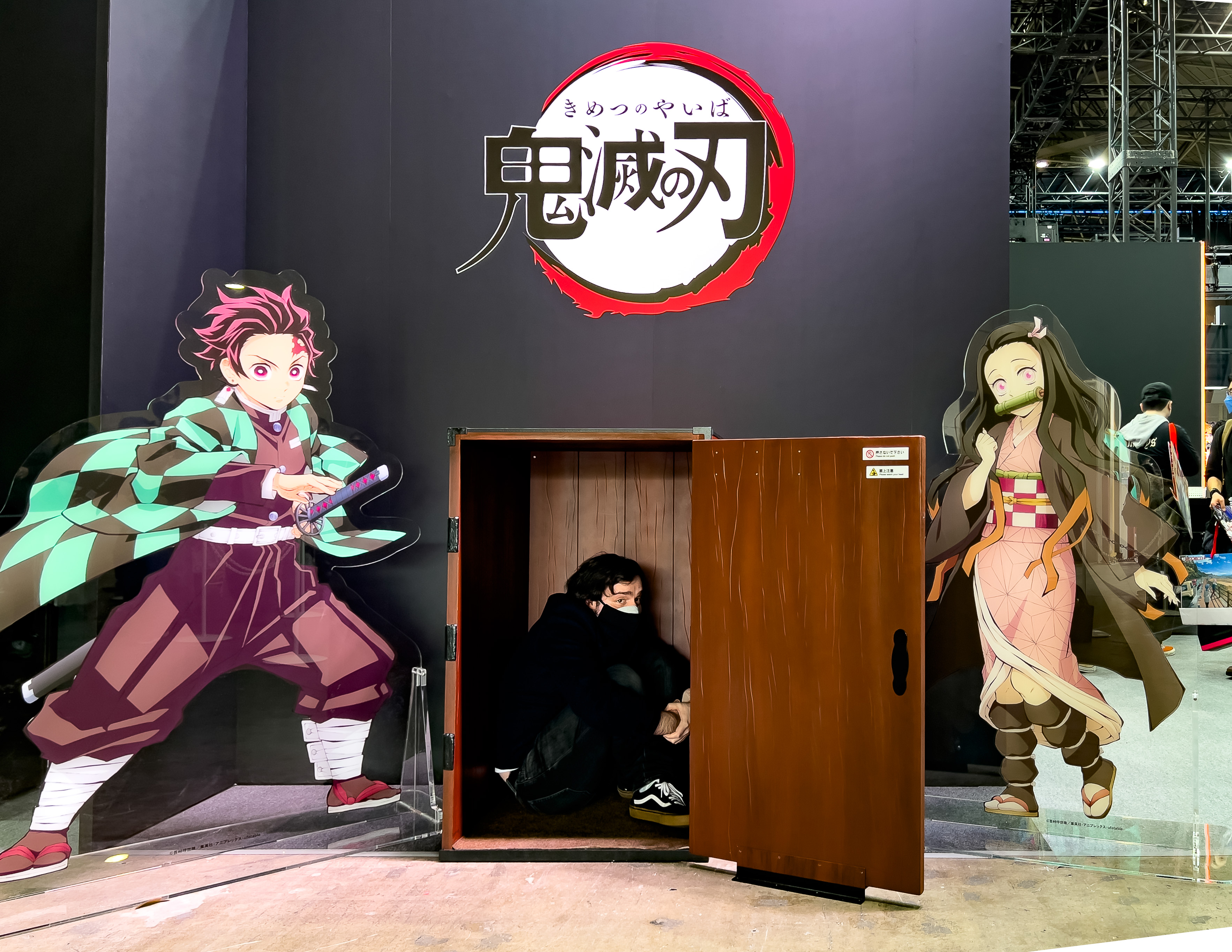 AnimeJapan 2022's Sparse Space
As you can probably notice from the images so far, there's a lack of people crowding around the booths. At past AnimeJapan events, it was hard to walk through the halls and just get into the booth themselves due to the sheer glut of people, but AnimeJapan 2022 just didn't have that many, making it very easy to see everything at a calm pace.
The only time lines formed were at the Aniplex and the DY Hakuhodo booths, and that was because they were only letting in a few people at a time to keep everyone socially distanced — though, the lines weren't distanced at all, so I don't know how well that worked. This actually added to the enjoyment of the event, letting me take each booth at a slower, less squished, stride.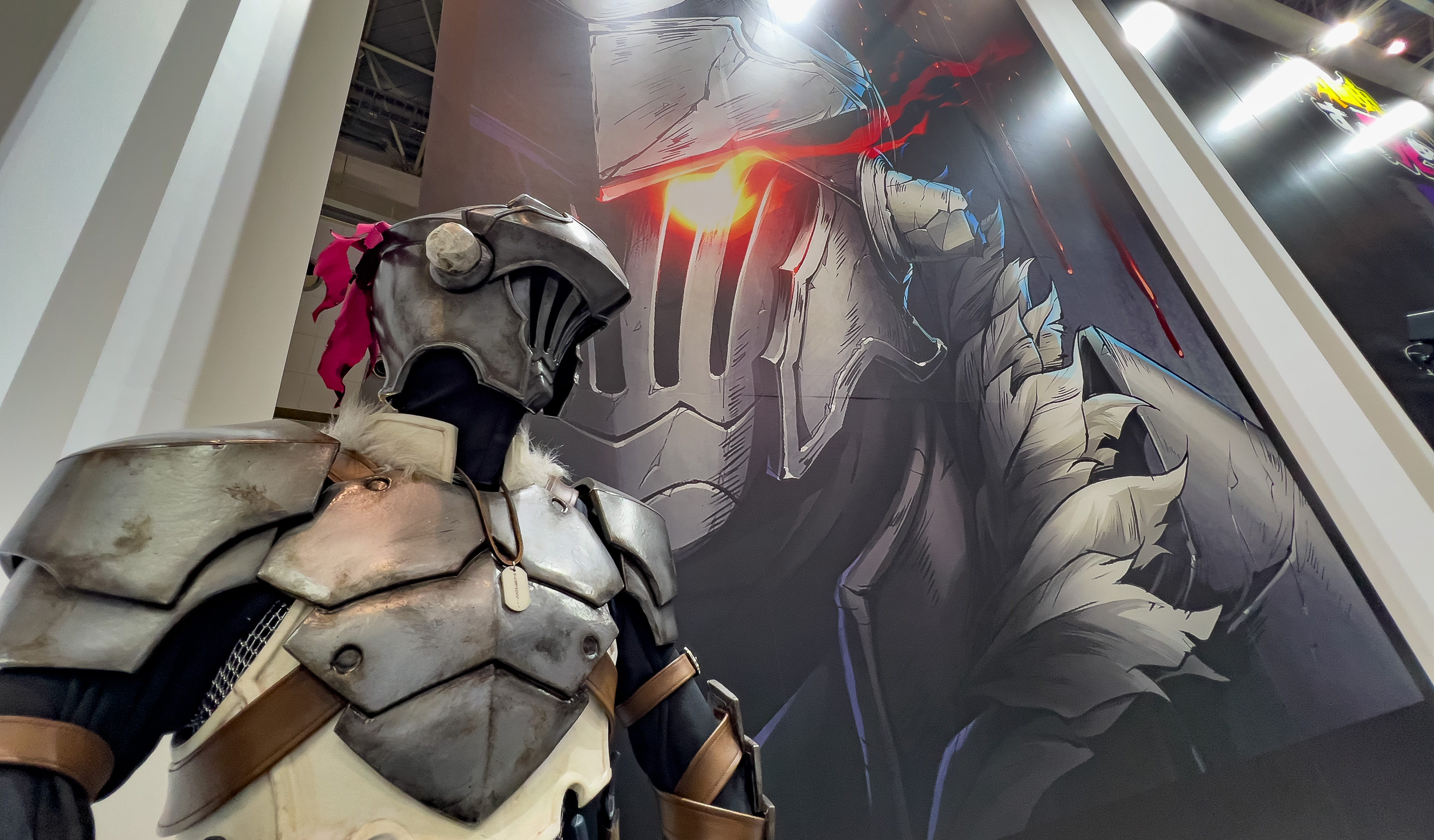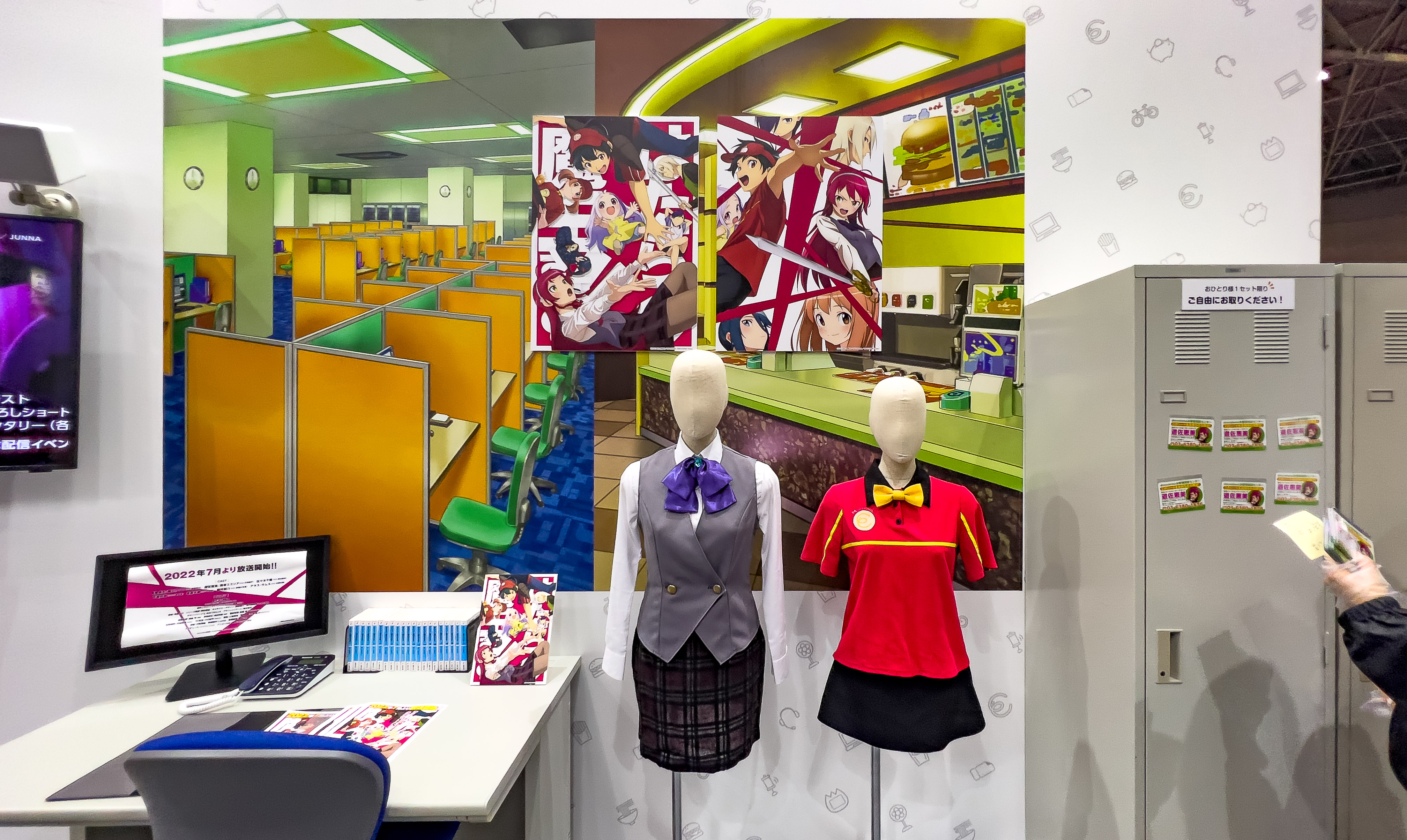 Bandai Namco also had a standout booth showcasing titles from the previously known Sunrise anime studio. Other than the usual Gundam set pieces, the booth held a tribute to the Love Live! franchise with each generation getting an equal place in their section, as well as a That Time I Got Reincarnated as a Slime section that not only had a life-sized human form Rimuru, but regular-sized figures of the entire cast nicely arranged together in a diorama.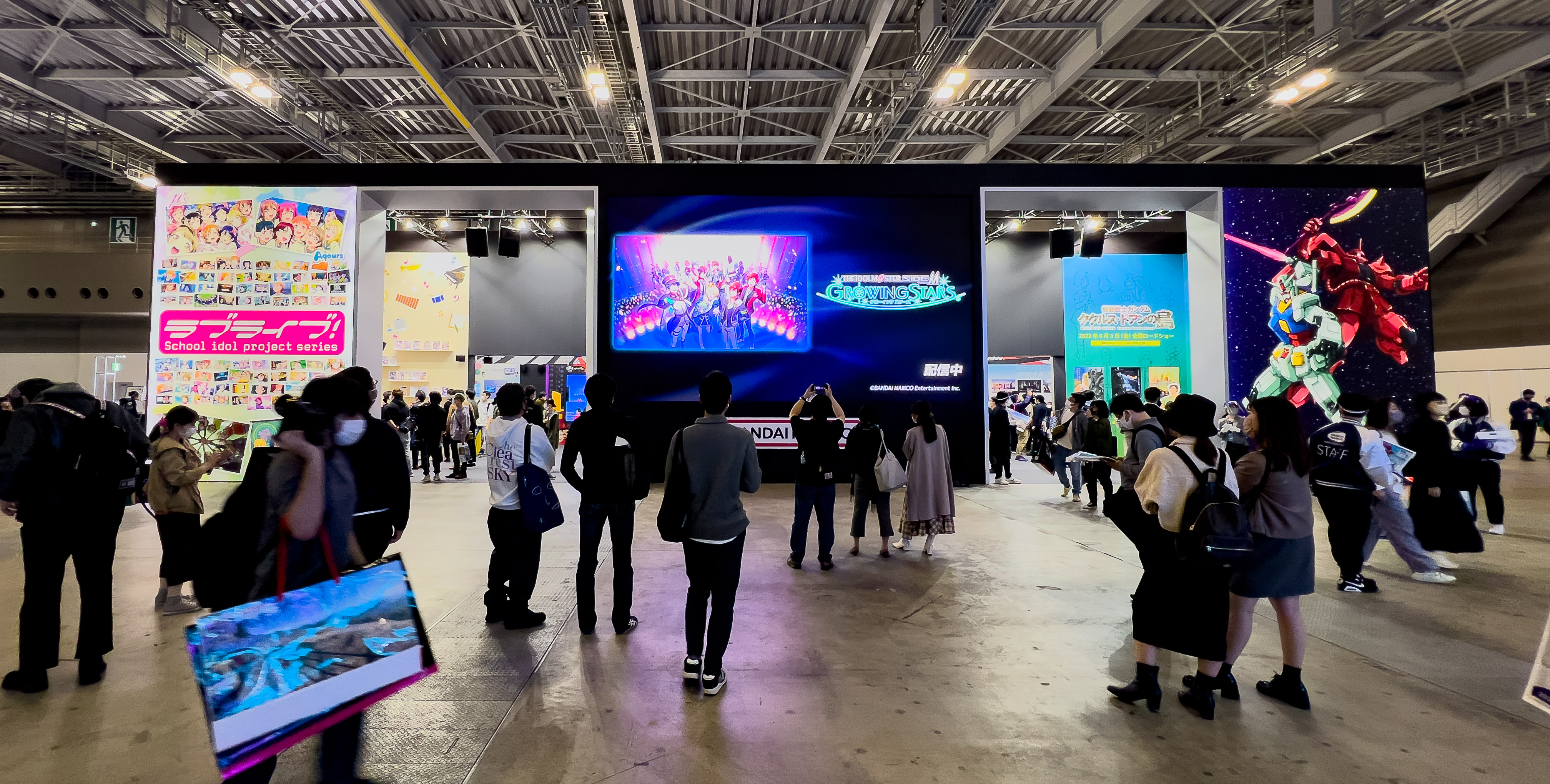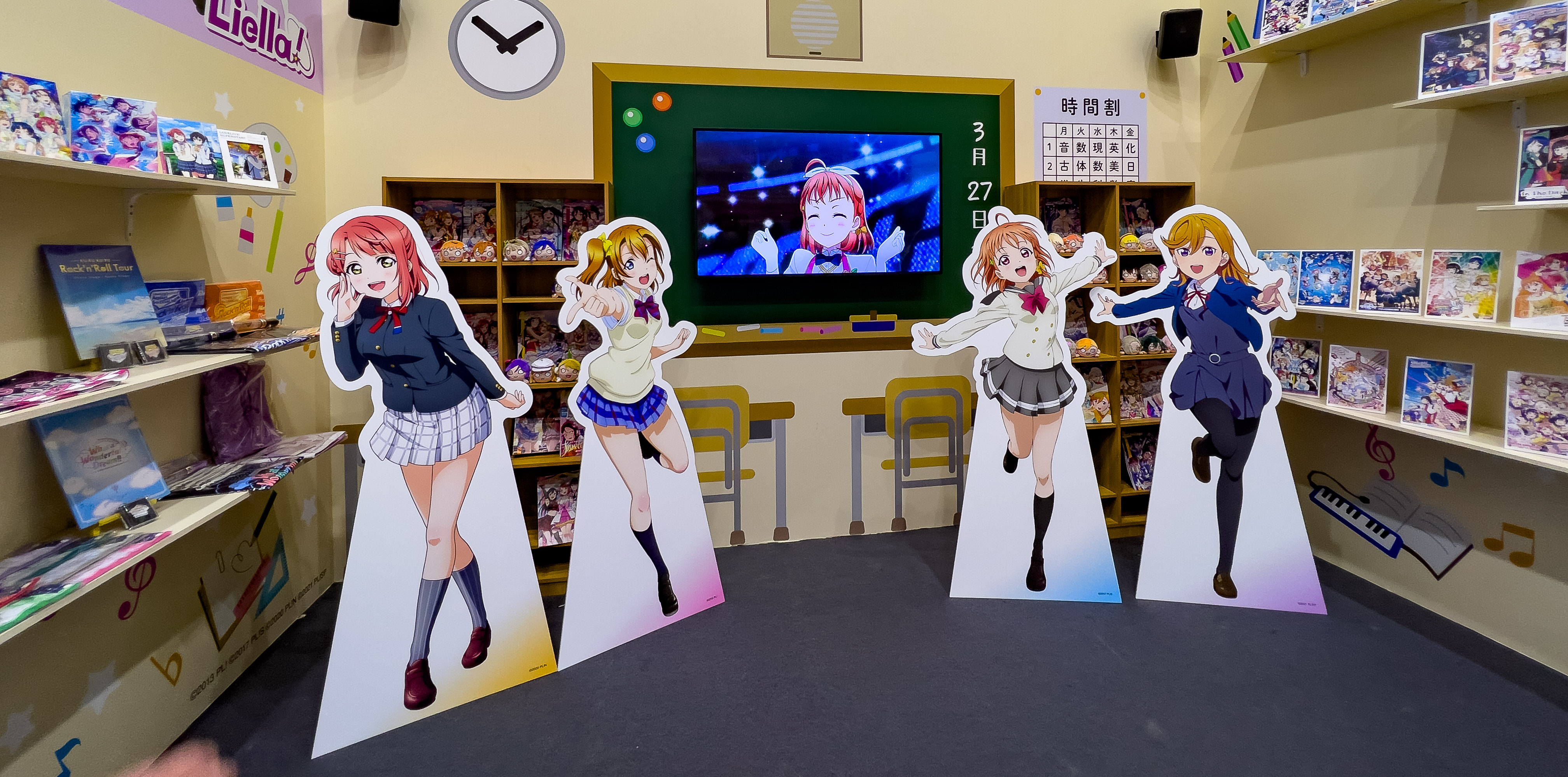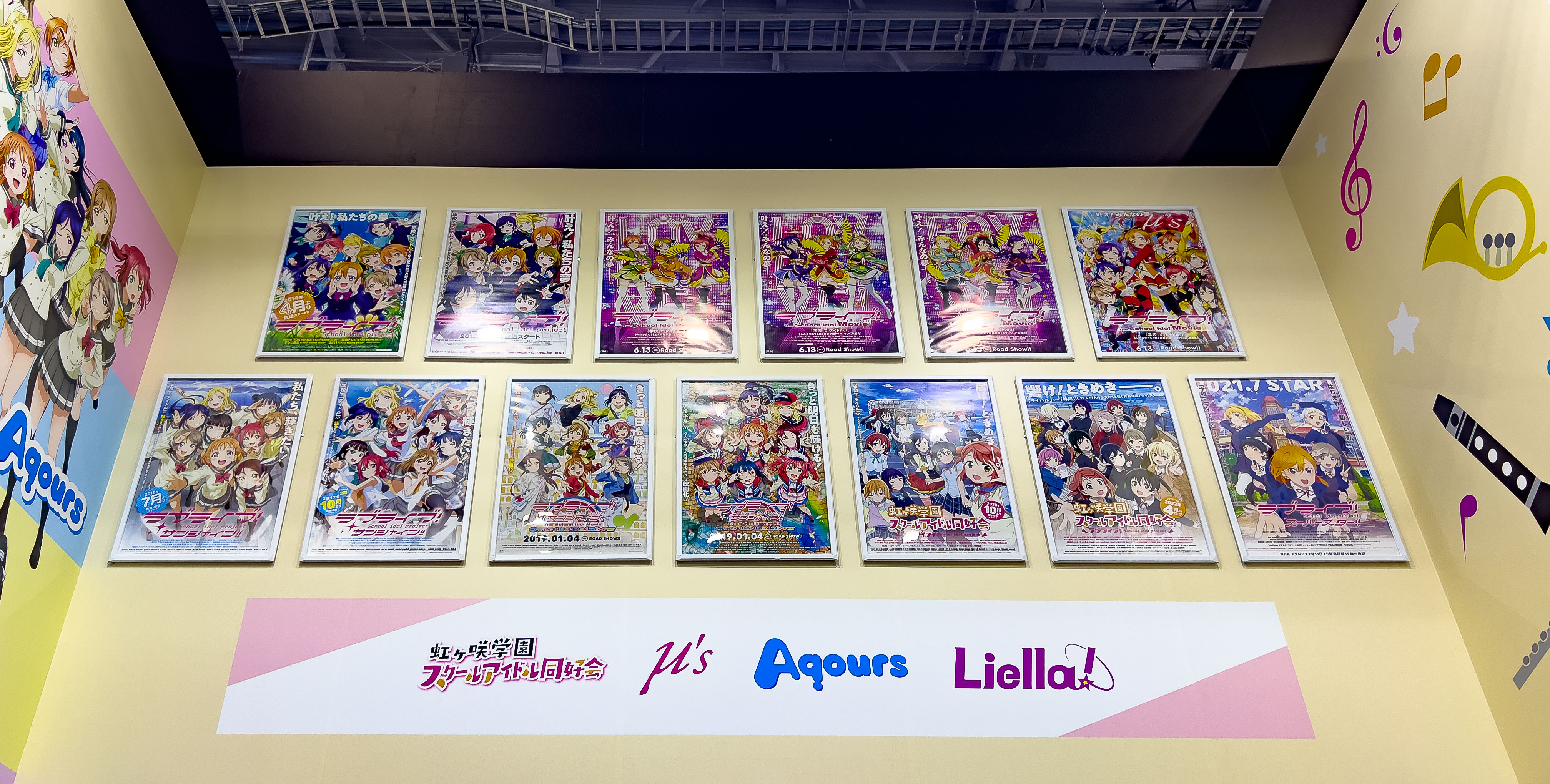 Toei Animation made their splash at AnimeJapan 2022 by promoting the HFIL out of Dragon Ball Super: Super Hero. Outside the booth was a good father and son statue team up, with the inside of the booth showcasing Gohan's dad's newest figure alongside a life-sized statue of the adorable Gammamon from Digimon Ghost Game.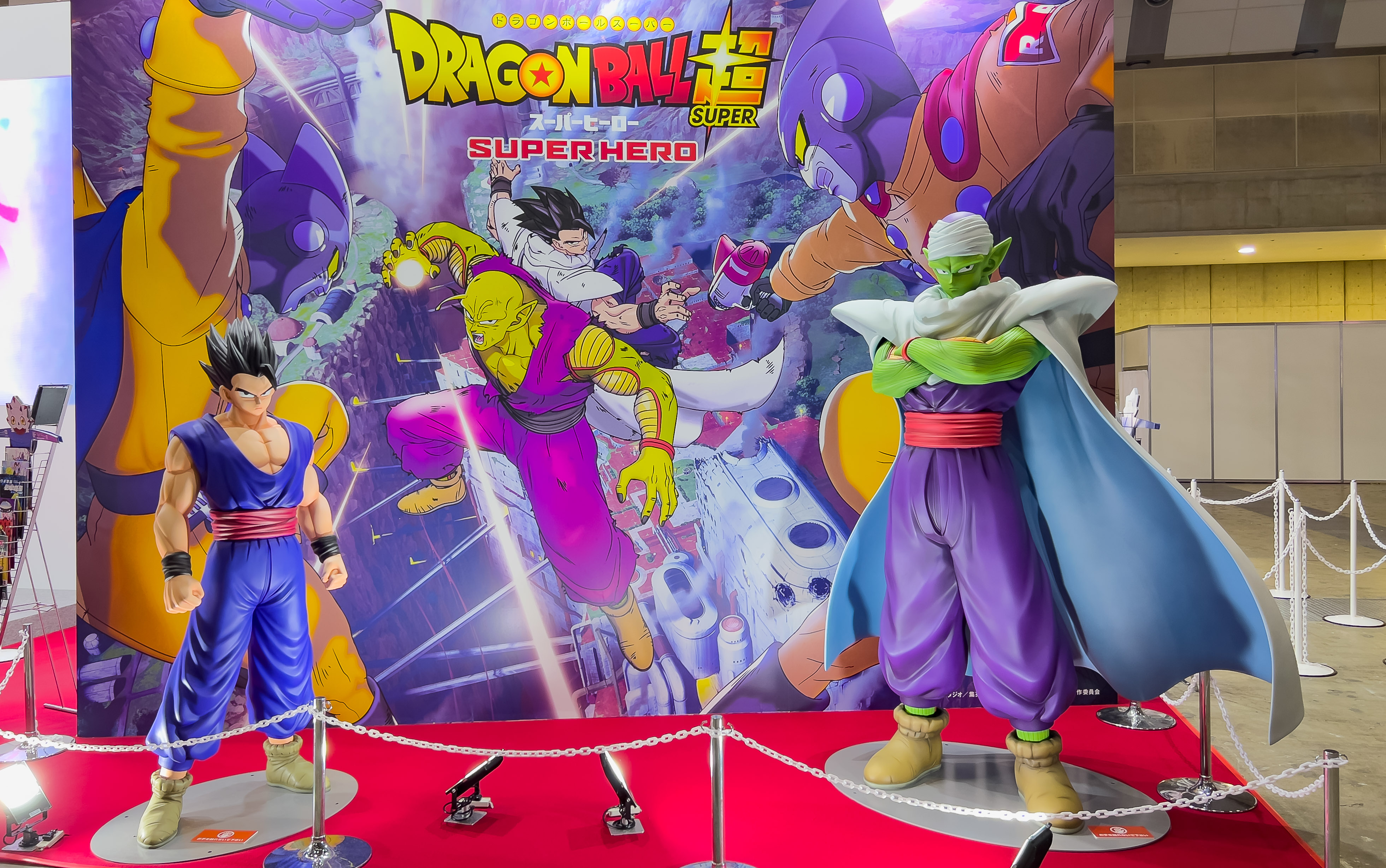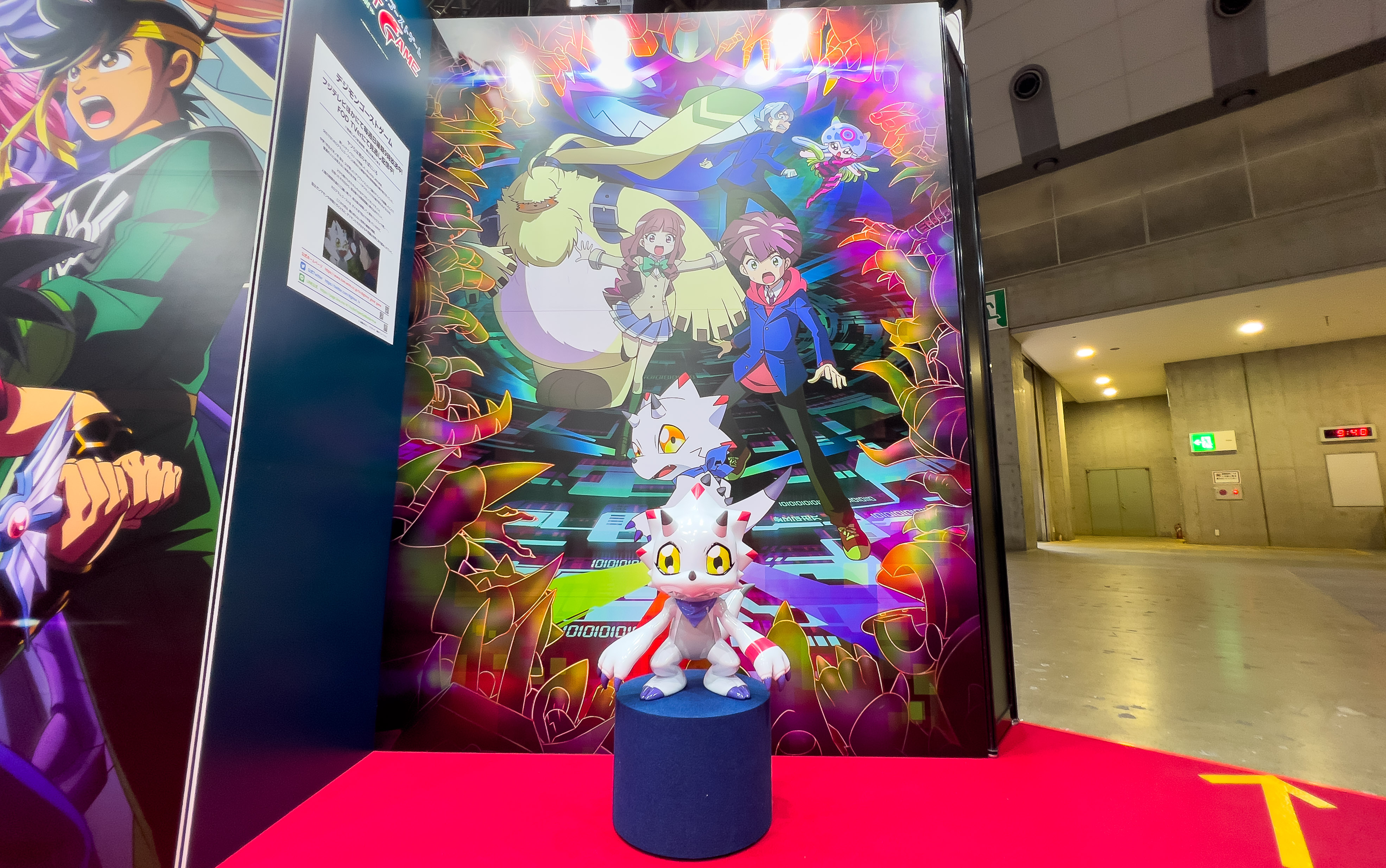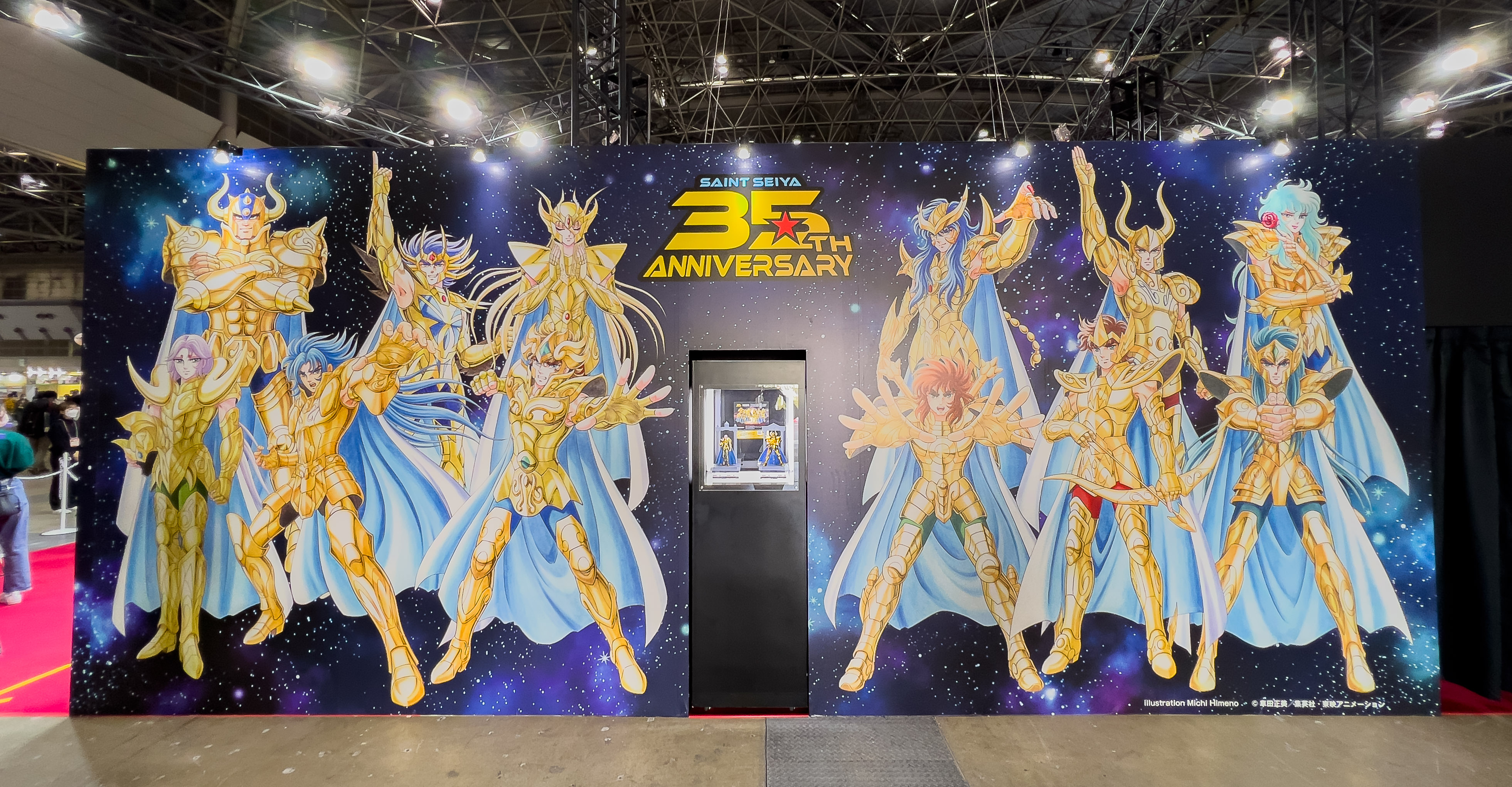 The Good Smile Company space was actually one of the more surprising booths. Usually, they'd have a bunch of figures from their upcoming line-up, but this year was more focused on the anime they were producing, such as RWBY: Ice Queendom and Black Rock Shooter. Though a common sight these days, having Rin protect the hand sanitizer was sweet.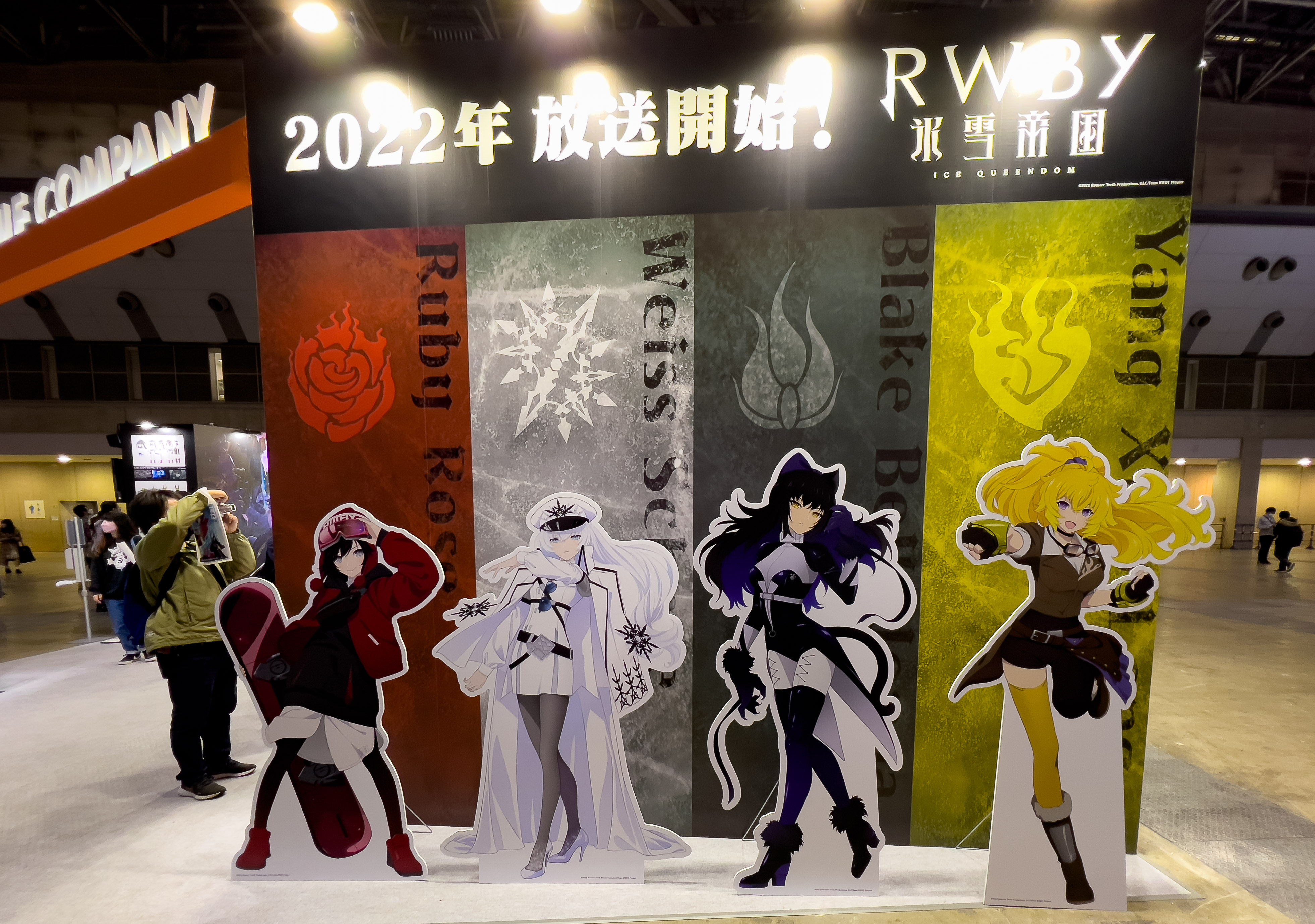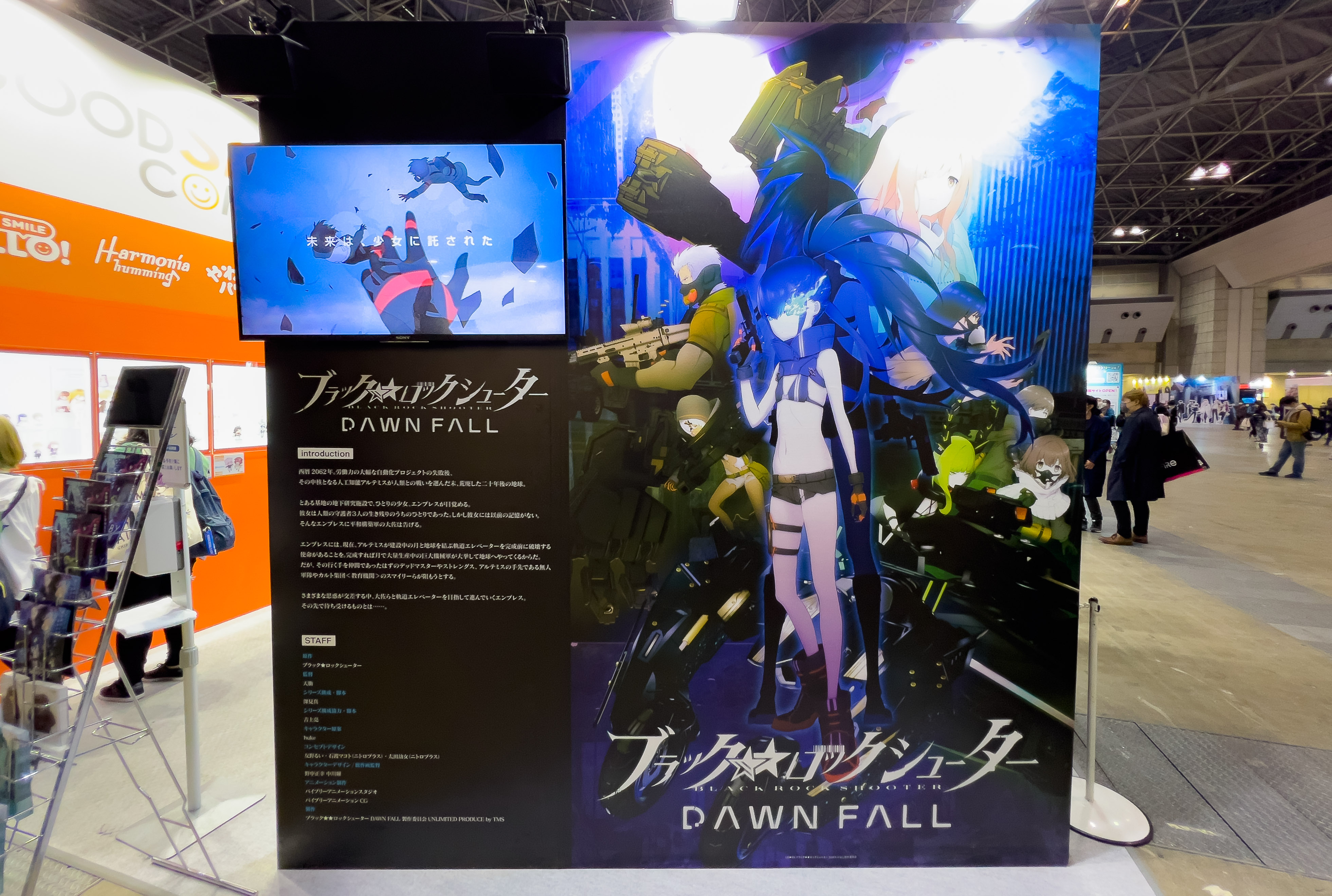 More AnimeJapan 2022 Goodness
Outside of the bigger booths, the smaller ones had their own share of fun. Such as the VAP booth which was dedicated to the 10th anniversary of the Hunter x Hunter TV anime series.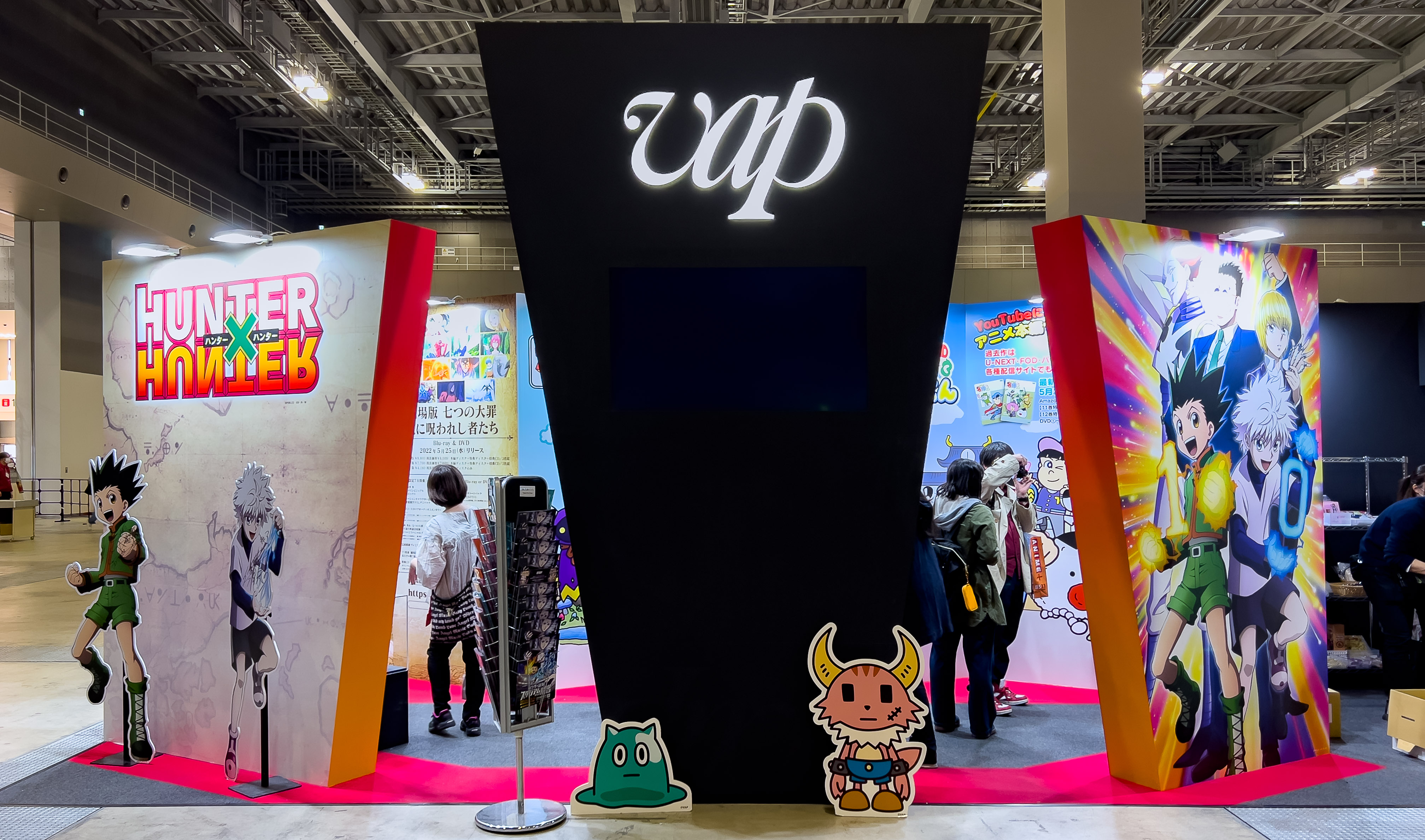 Tatsunoko Pro was one of only a handful of anime studios at AnimeJapan 2022, with the booth showing more of their classic line-up than the new stuff. The centerpiece though was Mysterious Racer X's car from the classic Speed Racer (known as Mach GoGoGo in Japan) TV anime. It helped that the booth drew people to the car by playing the Mach GoGoGo tune over and over again — hey, it worked on me!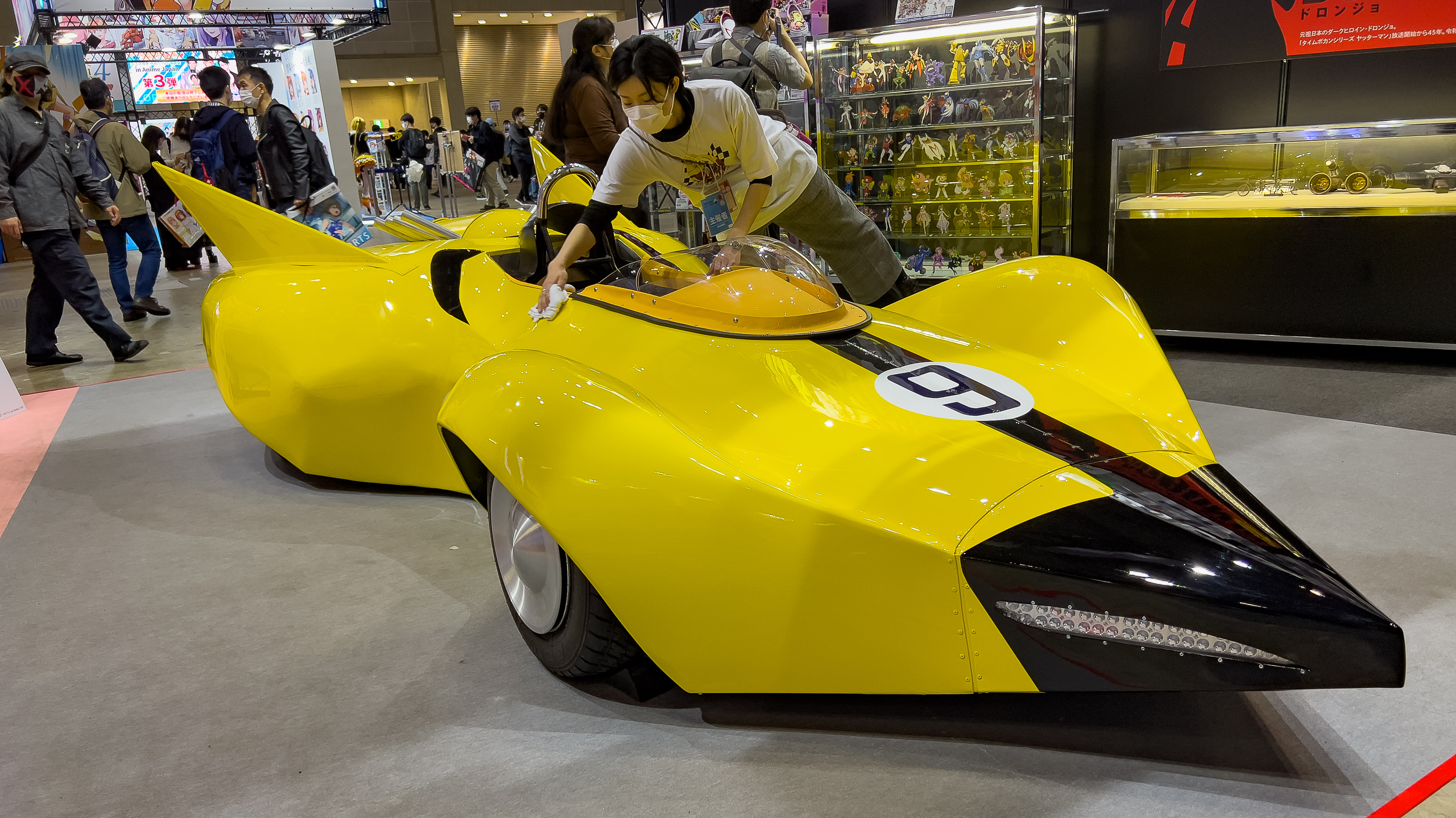 One of the most interesting concepts on display was the My Hero Academia figures that used AR features of iOS to bring the figures to life. While it was hard to catch in a photo, the Deku figure was on a turntable that spun around and the blue sparks from his hand were flashing and slightly moving on the iPad. It seems like a cool concept that may be the future of figures!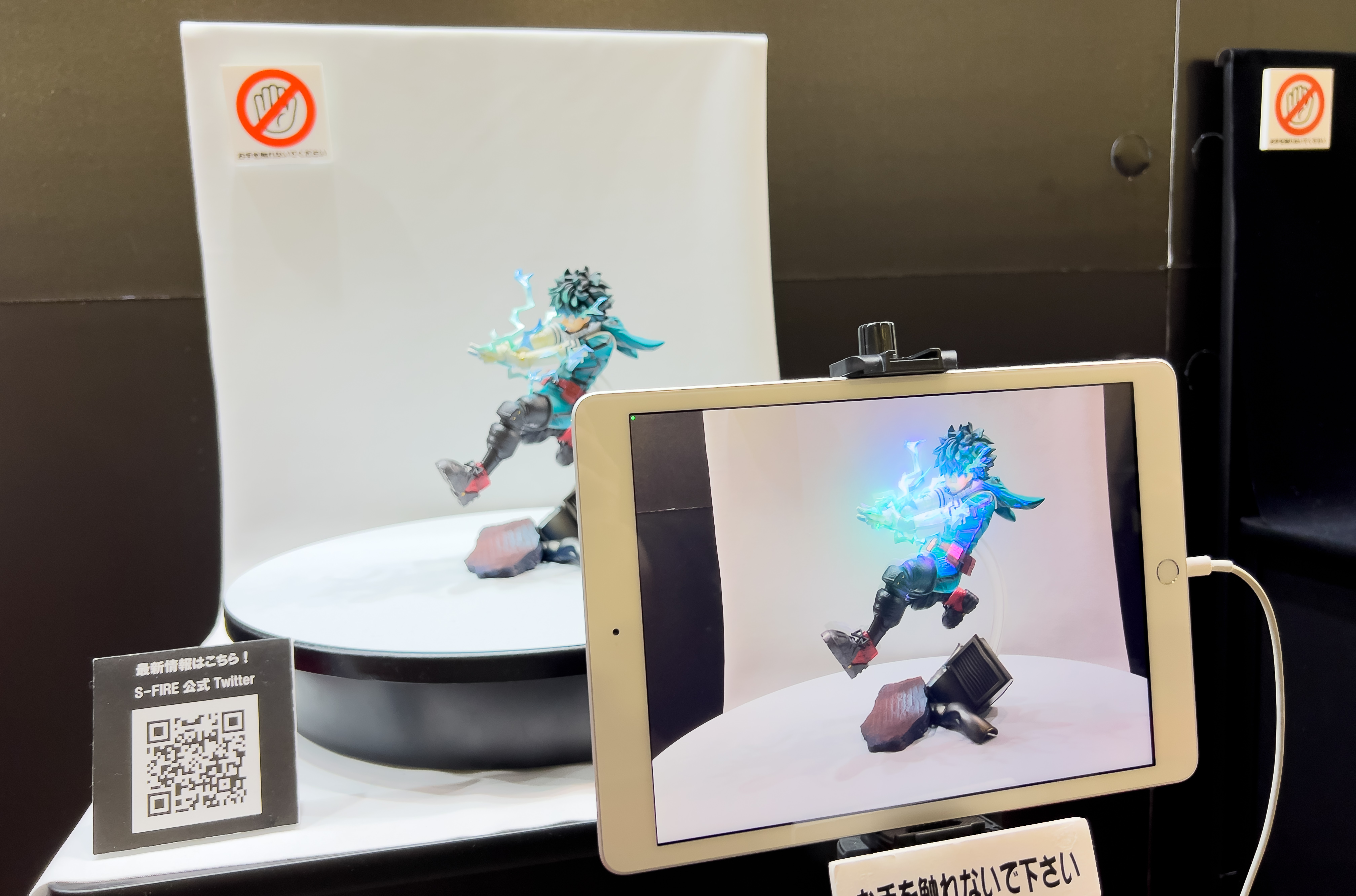 Outside of AnimeJapan 2022, and close to Diver City, was the largest gathering of itasha (anime-decaled cars) that I have ever seen. It was a sea of waifu, Rengokus, and chrome throughout the concrete staging ground. It more than made up for the lack of the garden cosplay area that has been seen in previous AnimeJapan events.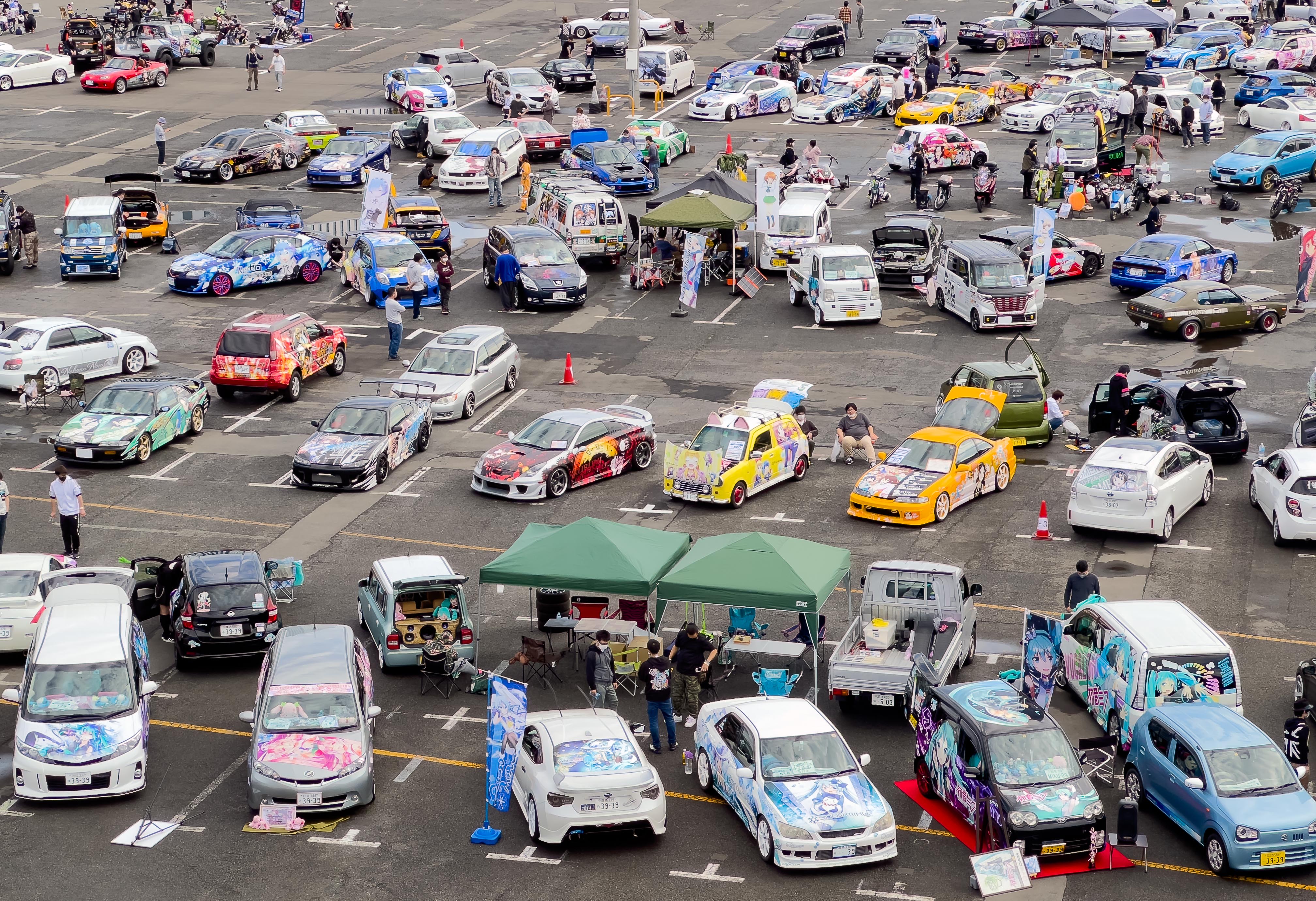 Photos From The AnimeJapan 2022 Floor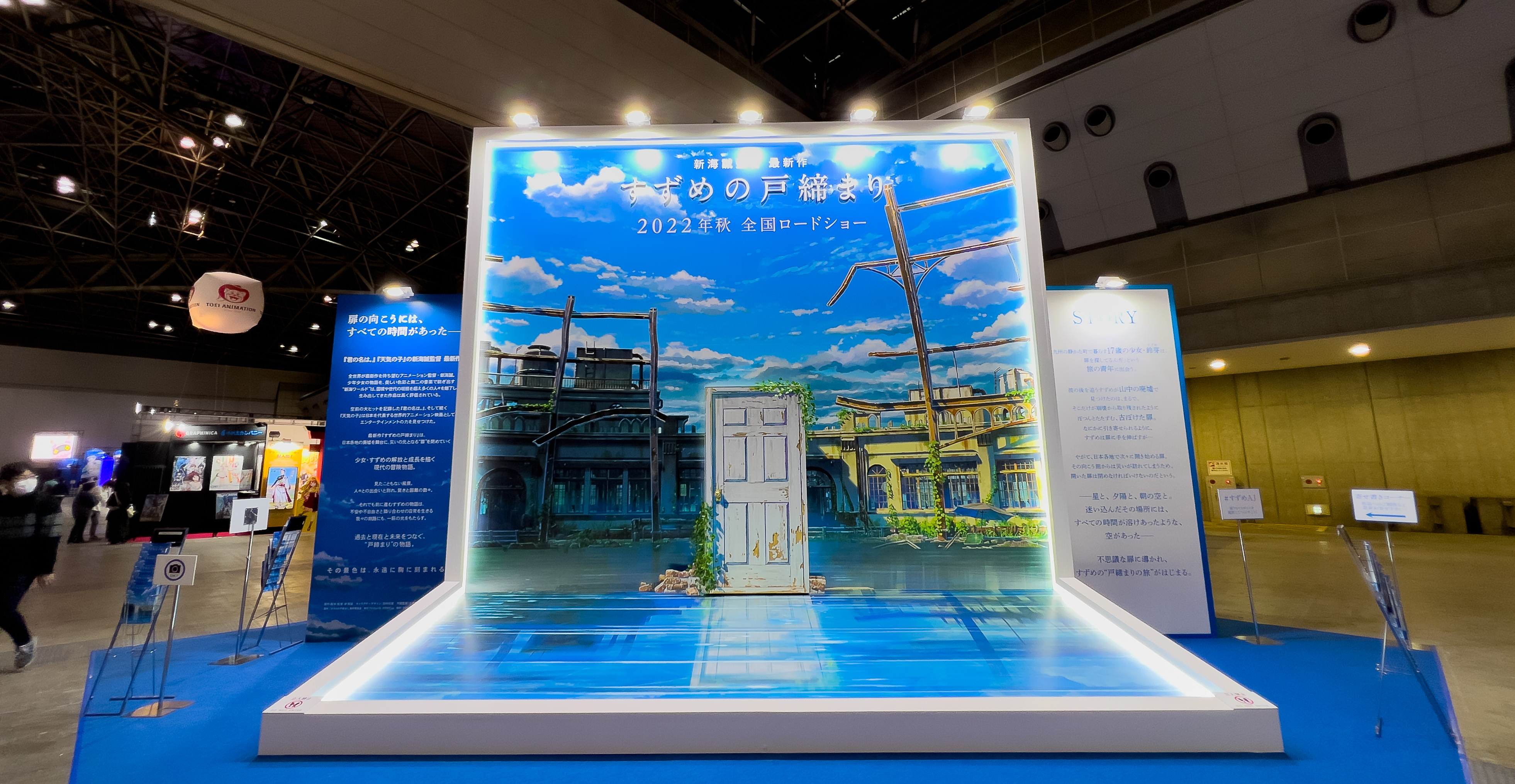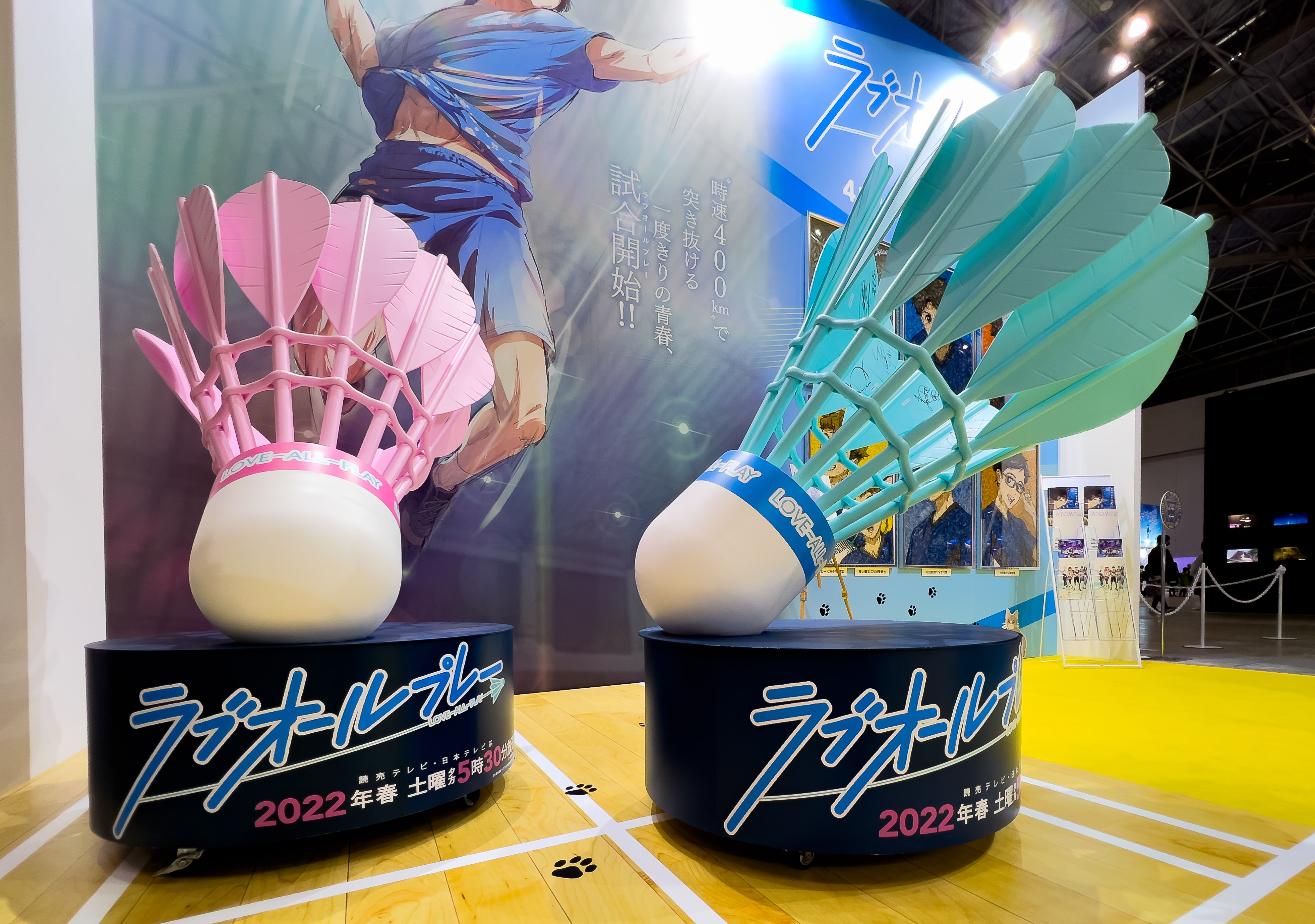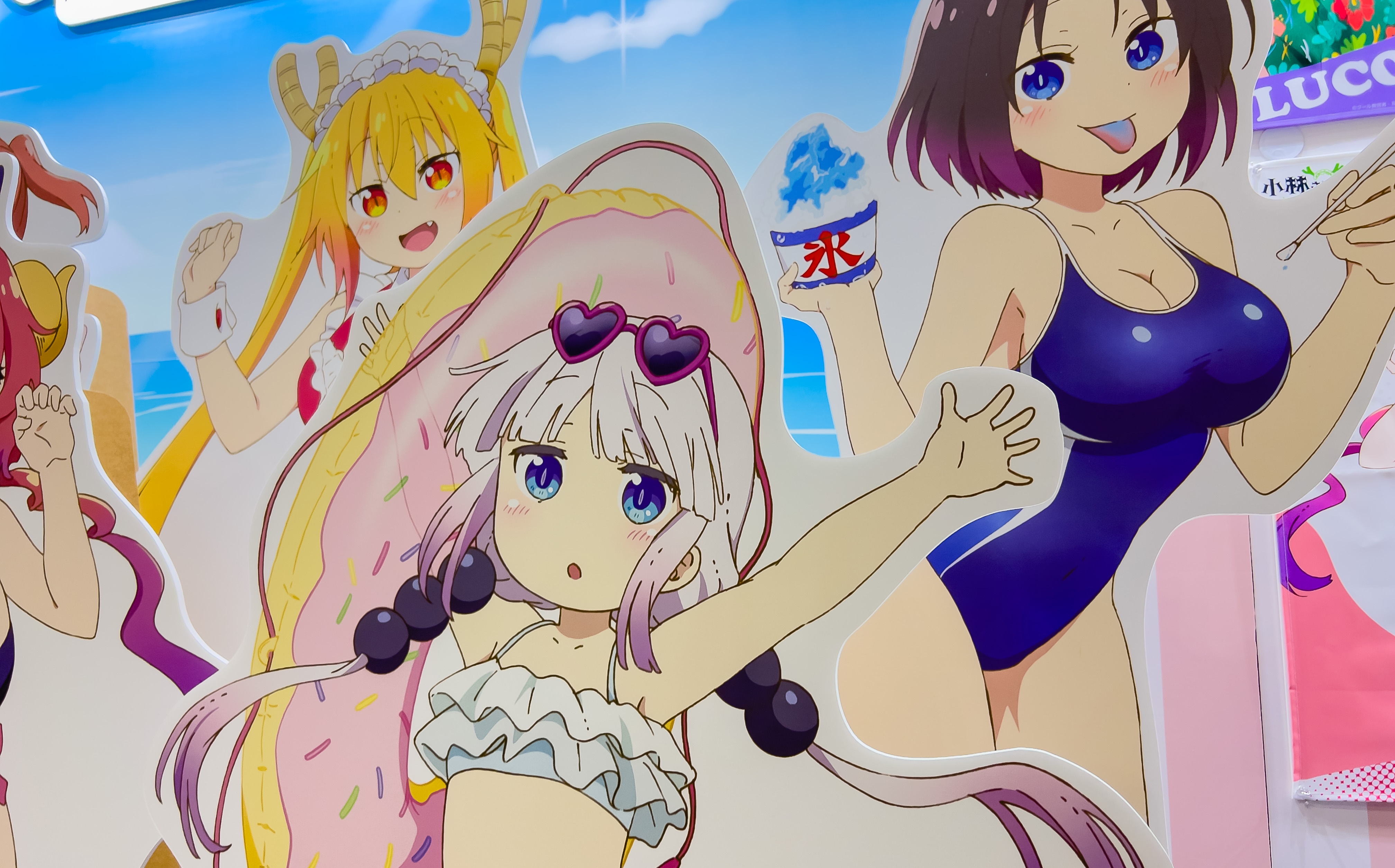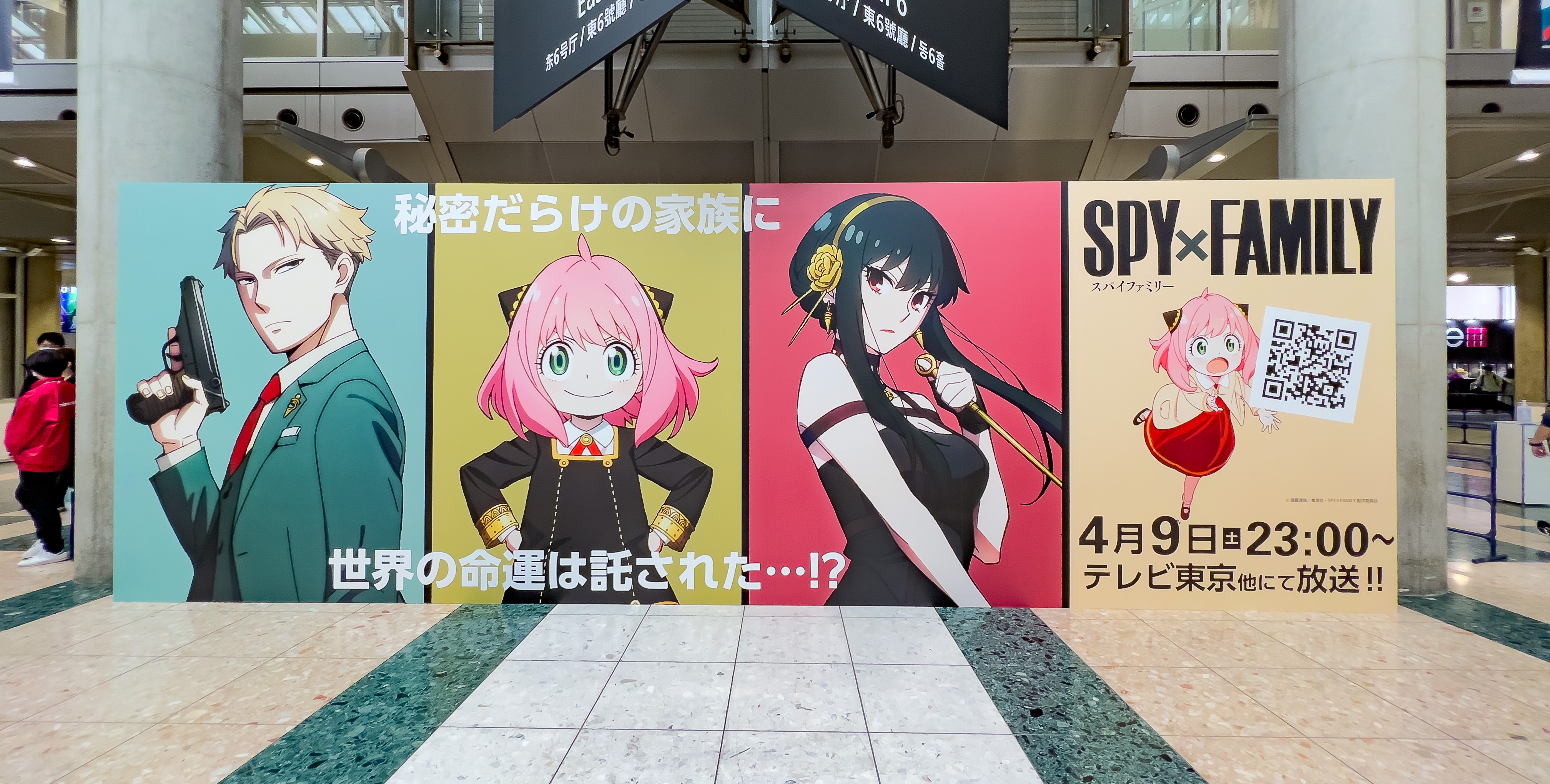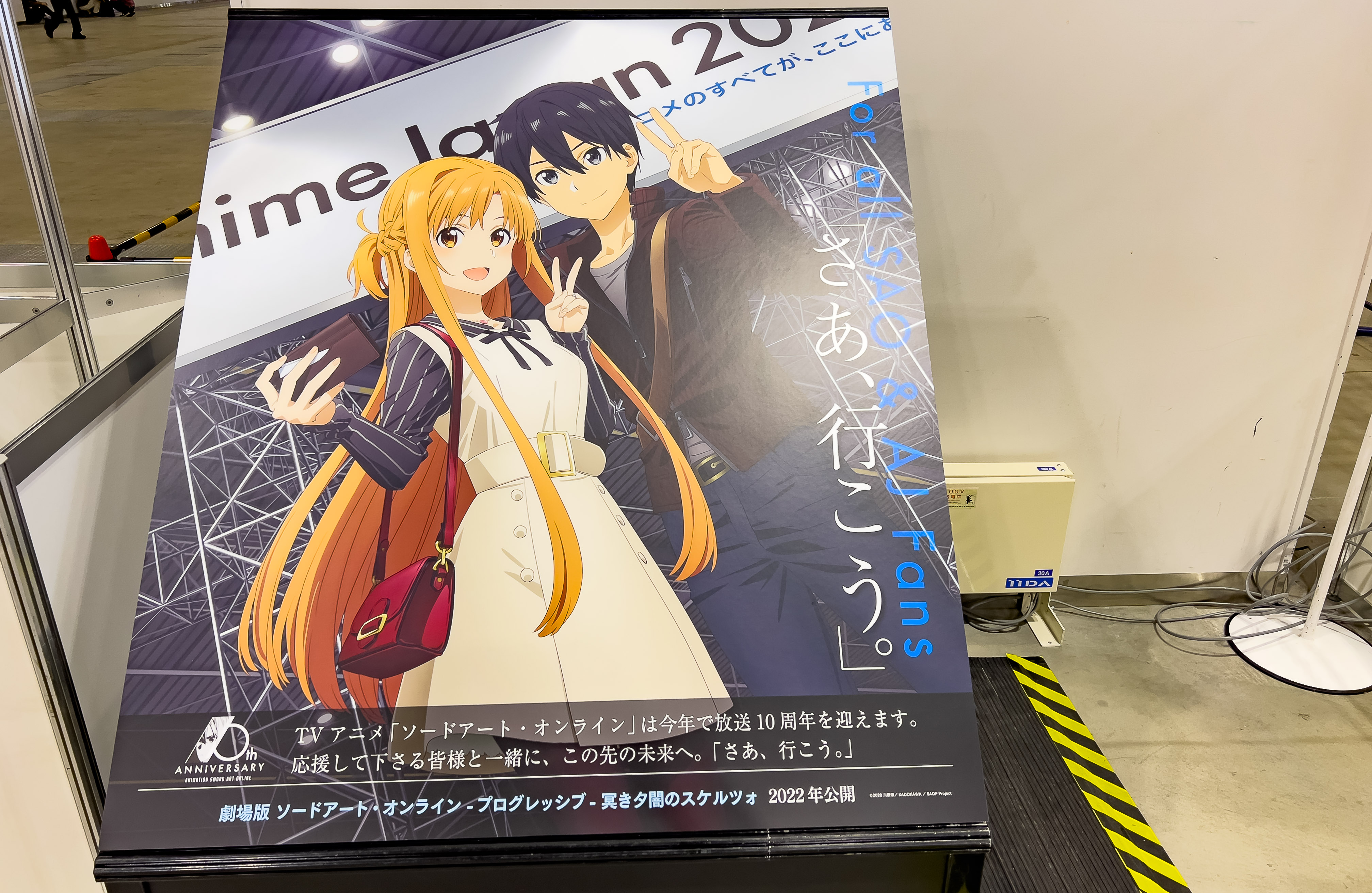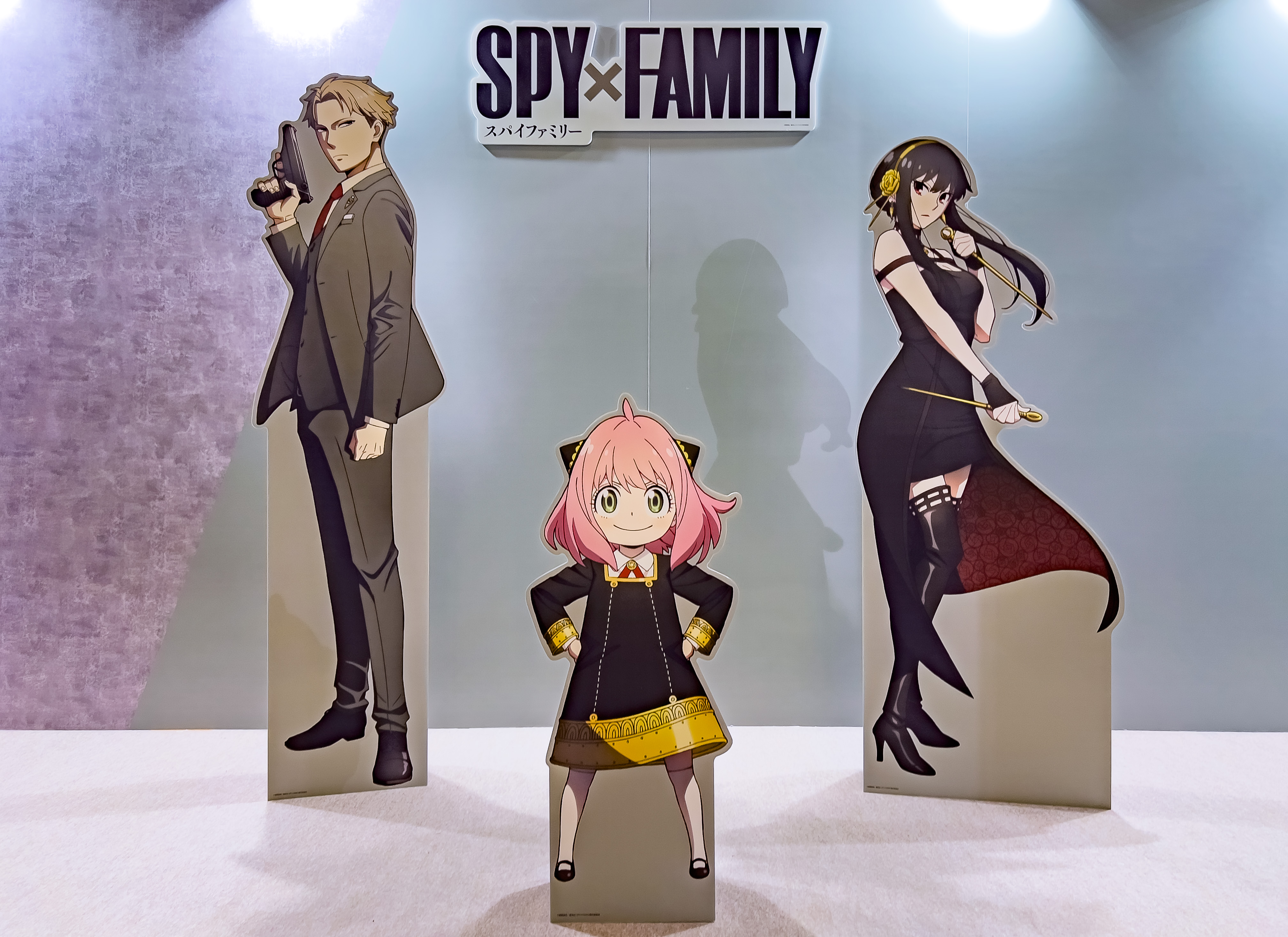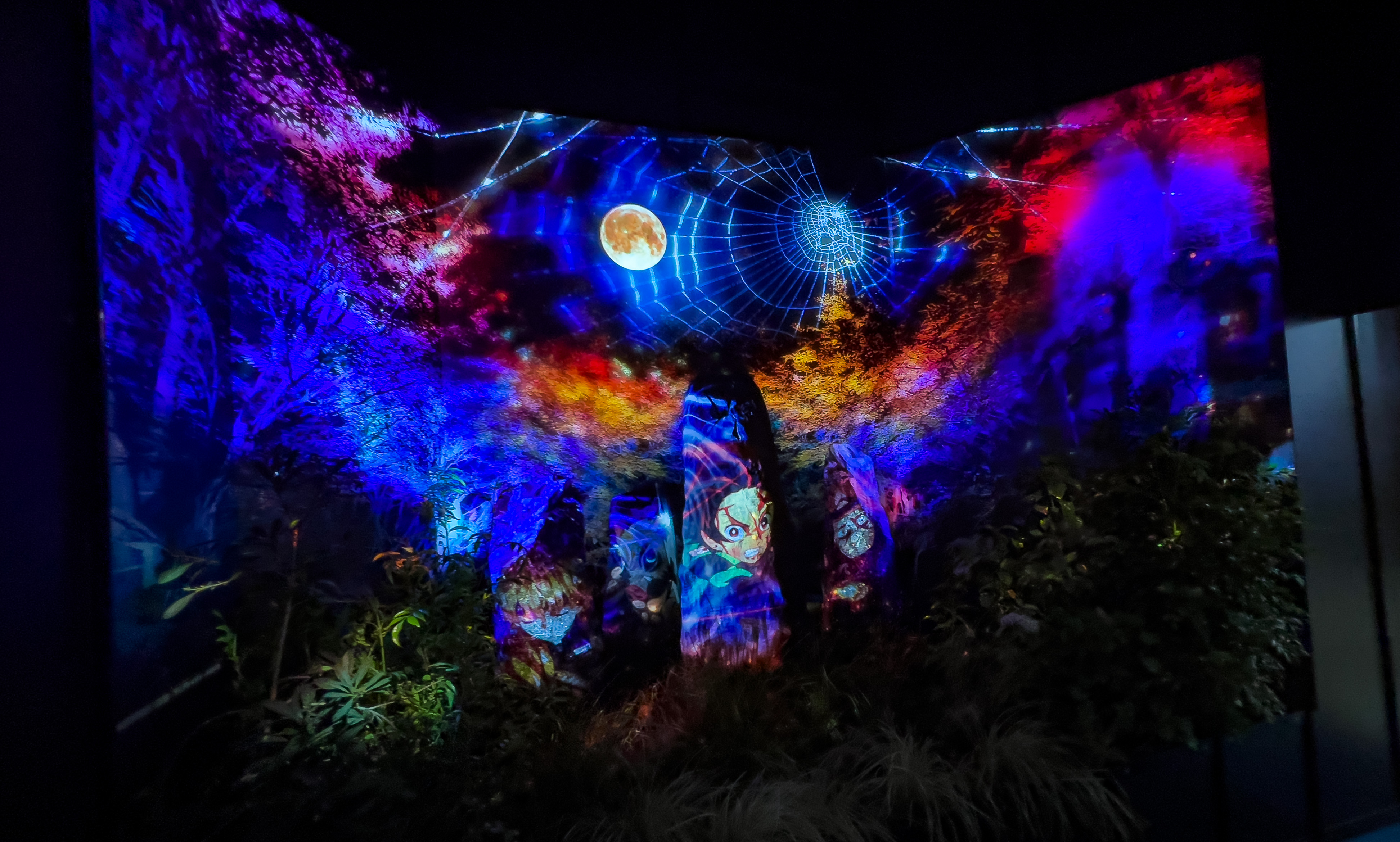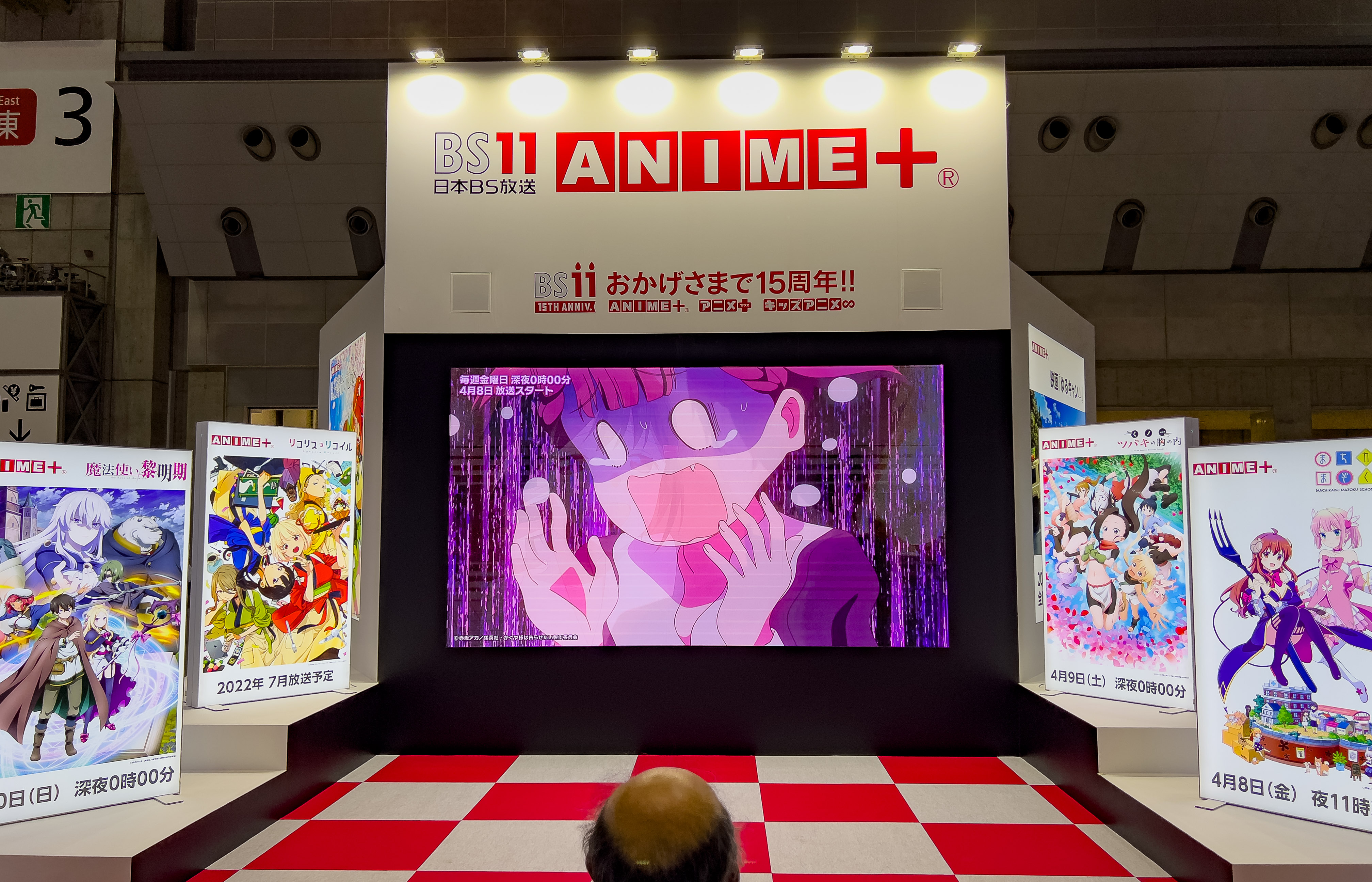 While smaller than I expected, AnimeJapan 2022 was a chill time. Previous events were two-day affairs that saw crowds of people converge on Tokyo Big Sight, but this year was calm — I was even able to get a table in the main foyer! This was despite the Tokyo Auto Show being next door as well! It'll be very rare to see an event at this scale be so unpopulated again, so I guess I was lucky to be able to witness it.
All images were taken by Daryl Harding

---
Daryl Harding is a Japan Correspondent for Crunchyroll News. He also runs a YouTube channel about Japan stuff called TheDoctorDazza, tweets at @DoctorDazza, and posts photos of his travels on Instagram.
Do you love writing? Do you love anime? If you have an idea for a features story, pitch it to Crunchyroll Features.