The series takes its cosplay roots straight from ground level to screens around the world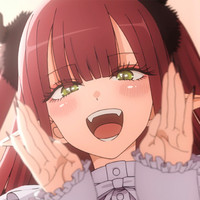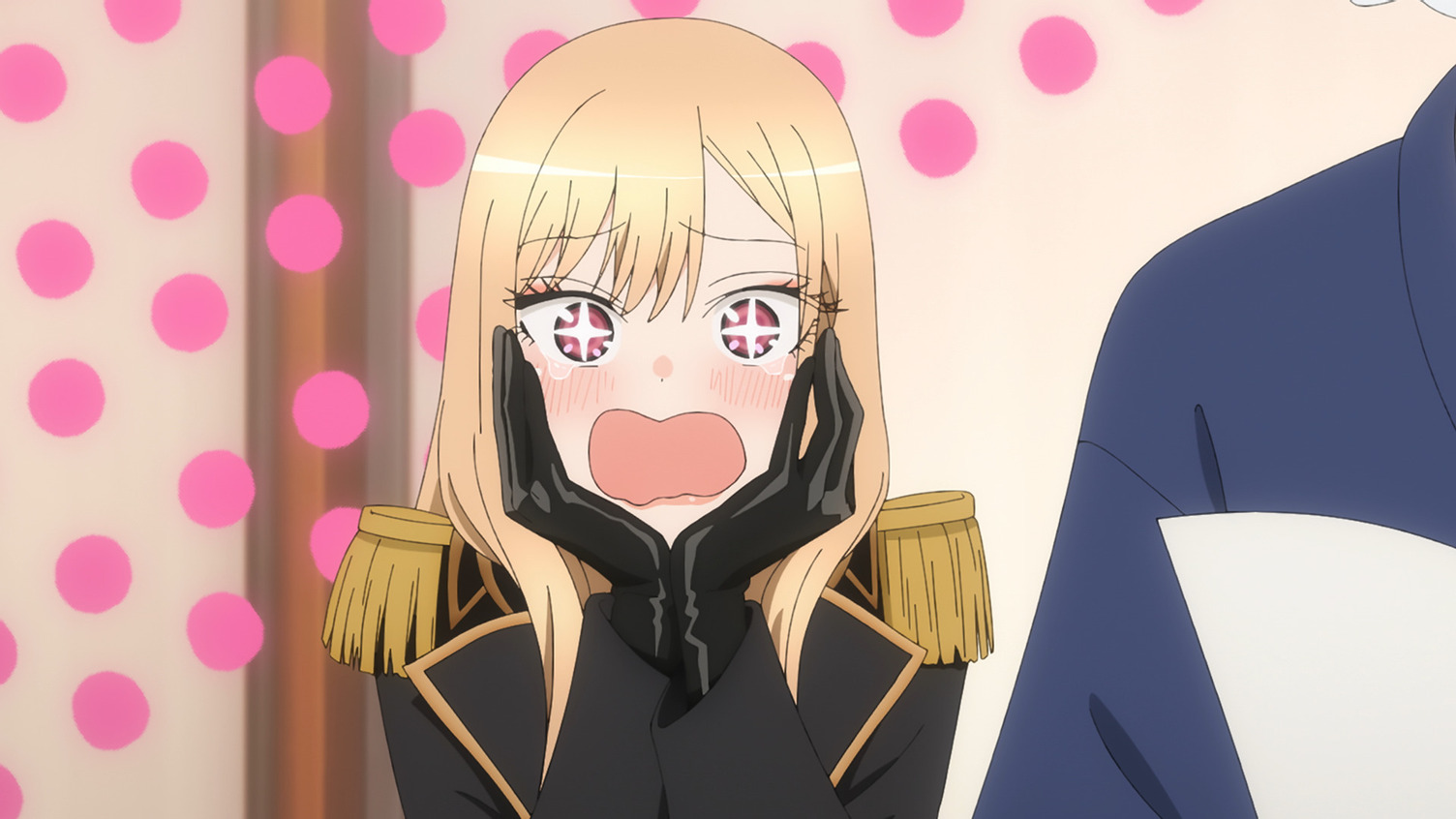 At the heart of My Dress-Up Darling is a heartwarmingly realistic portrayal of cosplayers — outside of the adorable romantic comedy bit. Everything from the stores Gojo and Marin use to buy their gear to the locations where they take cosplay photos are perfectly recreated from the standpoint of real cosplayers living in the real world. At times, the show could almost be a tutorial on how to cosplay in Japan.
It's rare for an anime series to be as grounded as My Dress-Up Darling and use such a varied amount of real-life locations and situations that just exist in the world without being too in your face as blatant advertising. The closest example would be Laid-Back Camp, where that series uses real-life locations and landmarks to push the story forward in a very natural way while also teaching people how to camp in Japan. My Dress-Up Darling is similar, but for cosplaying.
From the first time the opening animation rolled by, it was obvious My Dress-Up Darling was going to keep itself in the realm of the real world by showing the Ikebukuro Animate and Naka-Ikebukuro Park in all its glory.
My Dress-Up Darling And Its Love Affair With Ikebukuro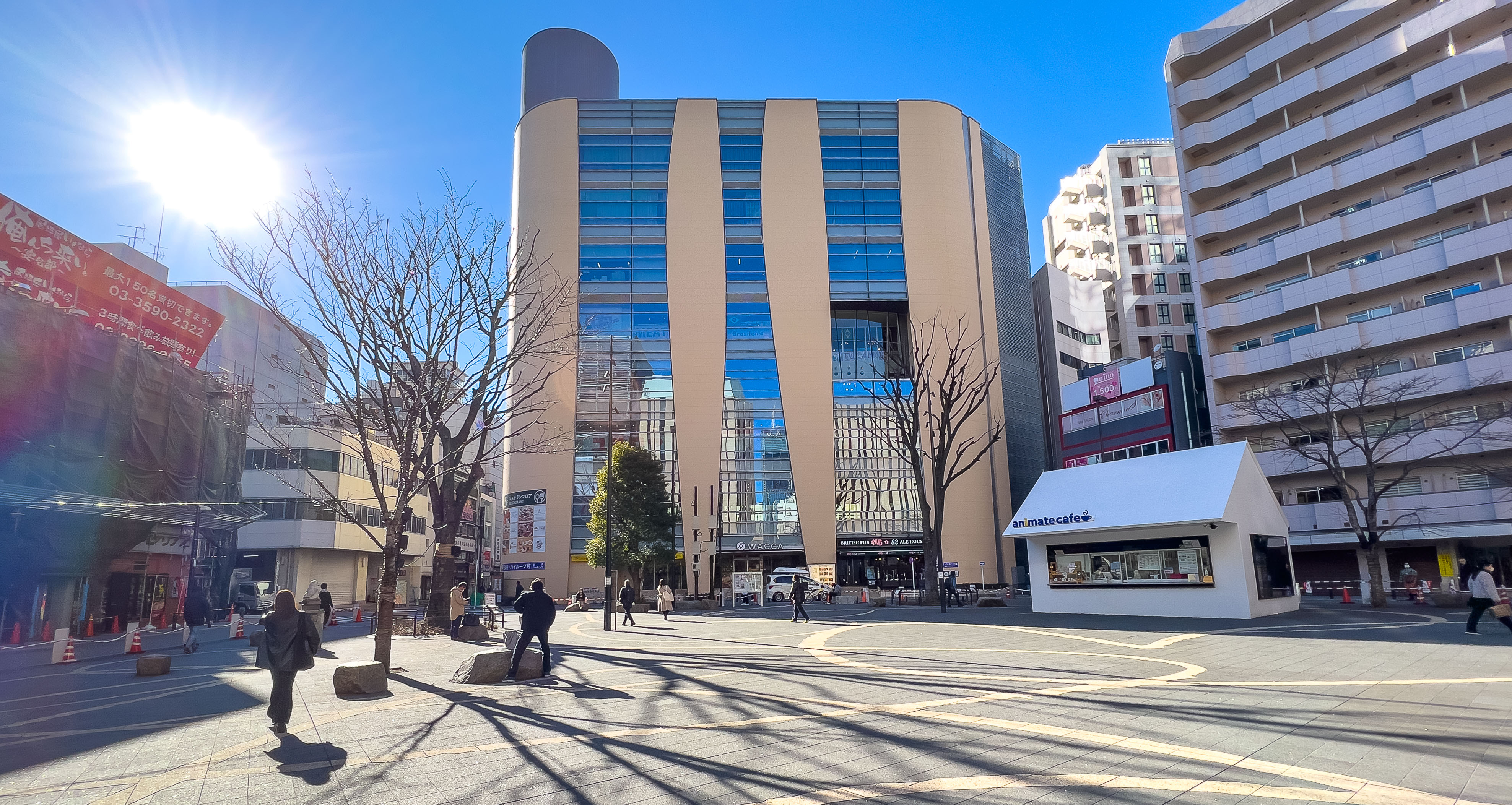 The real-life Naka-Ikebukuro Park that is featured in the opening (Photo: Daryl Harding)
It's easy to see how much the manga creator, Shinichi Fukuda, studied the art of cosplaying while writing the original manga series. In fact, at the end of the first volume of the manga, Fukuda draws an afterword where she visits the wig shop Swallowtail to ask them to use the shop as a reference and learn more about the art of cosplaying.
Swallowtail is located in Higashi-Ikebukuro, a nondescript area of Ikebukuro that houses many cosplay shops in between normal office buildings and apartments. The area is close to the expansive Sunshine City and Otome Road, a kind of Akihabara-like area that focuses more on what women enjoy than men. Walking through the backstreets of Higashi-Ikebukuro, even on a weekday, you'll come across scores of cosplayers buying wigs, fabric, and even full costumes as they prepare for their next cosplay outing.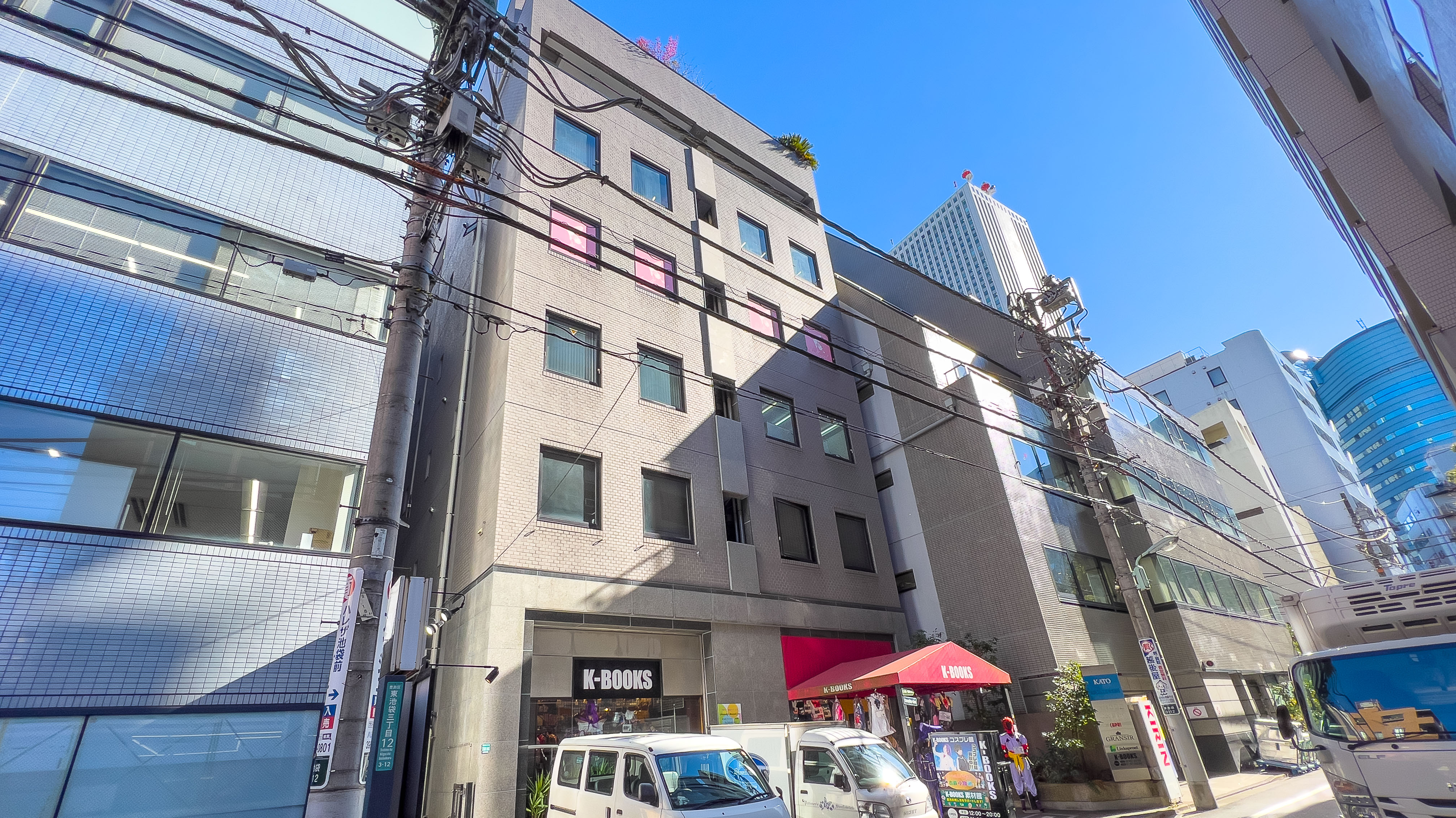 Swallowtail is on the floor with the pink windows (Photo: Daryl Harding)
(Fun side note: While researching this piece, I also visited the shop, and just like Fukuda-sensei, I was confused by the fact that the shop shared the same name as a butler cafe in the area and almost couldn't find the wig shop because of said butler cafe. Thanks, Google. Just shows that the manga, just like the anime, mimics real life.)
Related: My Dress-Up Darling Manga Creator Watched the 1st Two TV Anime Episodes On Repeat for 13 Hours
Sunshine City is home to the cosplay event Acosta! which was featured in the fifth episode of My Dress-Up Darling. Like Marin, Acosta! was the first cosplay event for Japanese cosplayer Mirimo, who spoke to us about how the anime mimics real-life.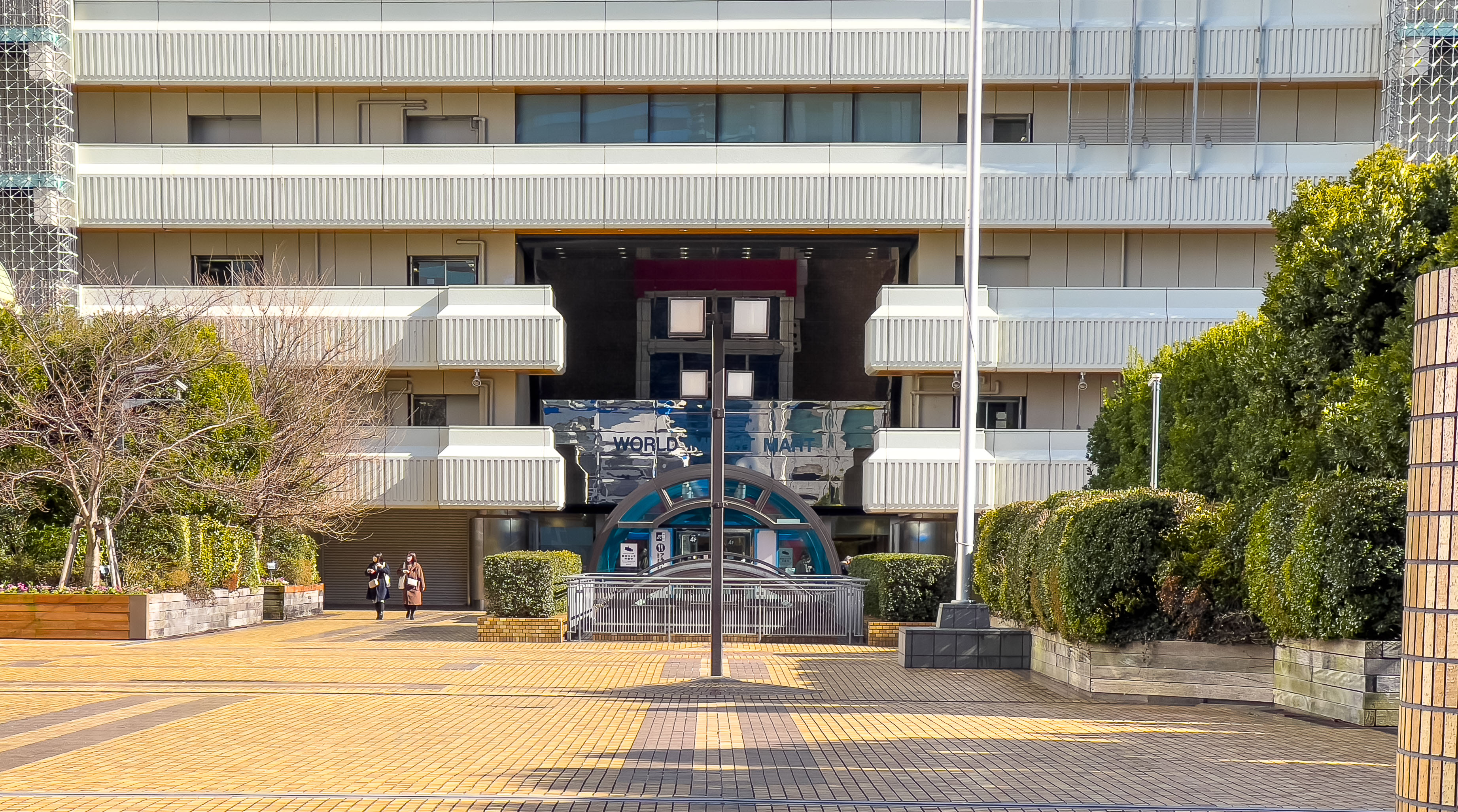 One of the many courtyards used by Acosta! in the Sunshine City complex (Photo: Daryl Harding)
"I feel like My Dress-Up Darling is a very engaging series that manages to strike a nice balance between legitimate cosplay knowledge and romantic comedy. Actually, just like the anime, Acosta! was my first cosplay event and since then I have participated in it many times."
Marimo went on to say that just like Marin at her first cosplay event, Marimo's "heart was beating incredibly fast and I was nervous but filled with immense joy."
Marimo as Sajuna Inui at the March Acosta!:
acosta! 池袋 3/20

その着せ替え人形は恋をする
乾紗寿叶

#アコスタ池袋 #着せ恋コスプレ
????:@torikami_hk さん pic.twitter.com/cKG3Jw3vu0

— [email protected]????a!5/21???? (@coco_marimo_) March 20, 2022
Having been to Acosta! myself in a "Gojo"-style role (in the before times) as a caddy for a cosplayer, not only are the feelings of a first-time cosplayer represented beautifully, but also the emotions Gojo went through when seeing that many amazing looking cosplayers in one place. Also the heat, oh wow Acosta! in summer is tough.
"[My Dress-Up Darling] feels pretty real!" Japanese cosplayer Yamohachiko exclaimed as she spoke to us about the realistic aspects of the series. "Virtually all cosplayers share similar experiences with the storyline of the anime."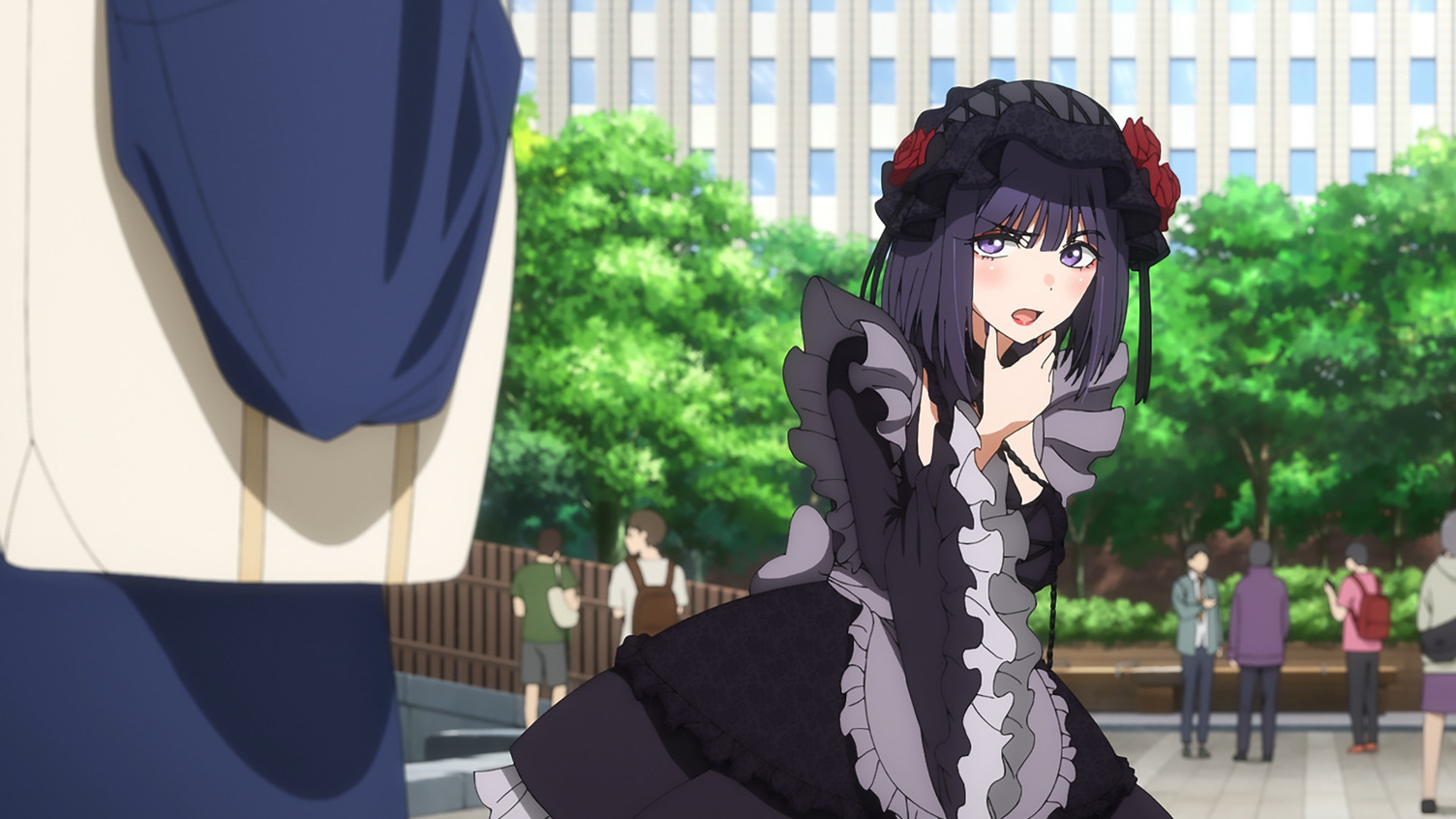 Yamohachiko also has experience going to Acosta!, saying that the event is "a great way to make friends, gain fans, or even become a fan of other cosplayers." Yamohachiko's first event was with a friend she had met on Twitter, and though she "wasn't used to make-up or cutting wigs," she "had so much fun!"
For Yamohachiko, My Dress-Up Darling doesn't just feel realistic, the anime is also "nostalgic" for her early days in cosplaying. Though one aspect she finds unrealistic is "the fact that Gojo exists." "In most cases, the cosplayer prepares their own costumes and makeup. But perhaps [Gojo] exists because Marin is very cute …"
Yamahachiko as Marin Kitagawa:
わーっ情報出ましたね!!
こちらモデルさせていただきました????
動きやすくて軽い生地なのにシルエットが天才なので、めちゃくちゃスタイル映えします...!✨
私服MIXコーデにするのもかわいい???????? https://t.co/RZAKgHSJGS pic.twitter.com/iD4KP1FBOT

— やもはちこ????☁️ (@yamo8cos) March 23, 2022
Both Yamohachiko and Marimo noted that they also used similar methods to buy the materials for their cosplays as well as make them. Marimo explained that "like the anime, I also get all the materials for my cosplays from the same stores that were used in the show, so I think they did a great job recreating that aspect of being a cosplayer!" Yamohachiko on the other hand commented that she usually buys cosplays in "sets," though she tailors them to herself.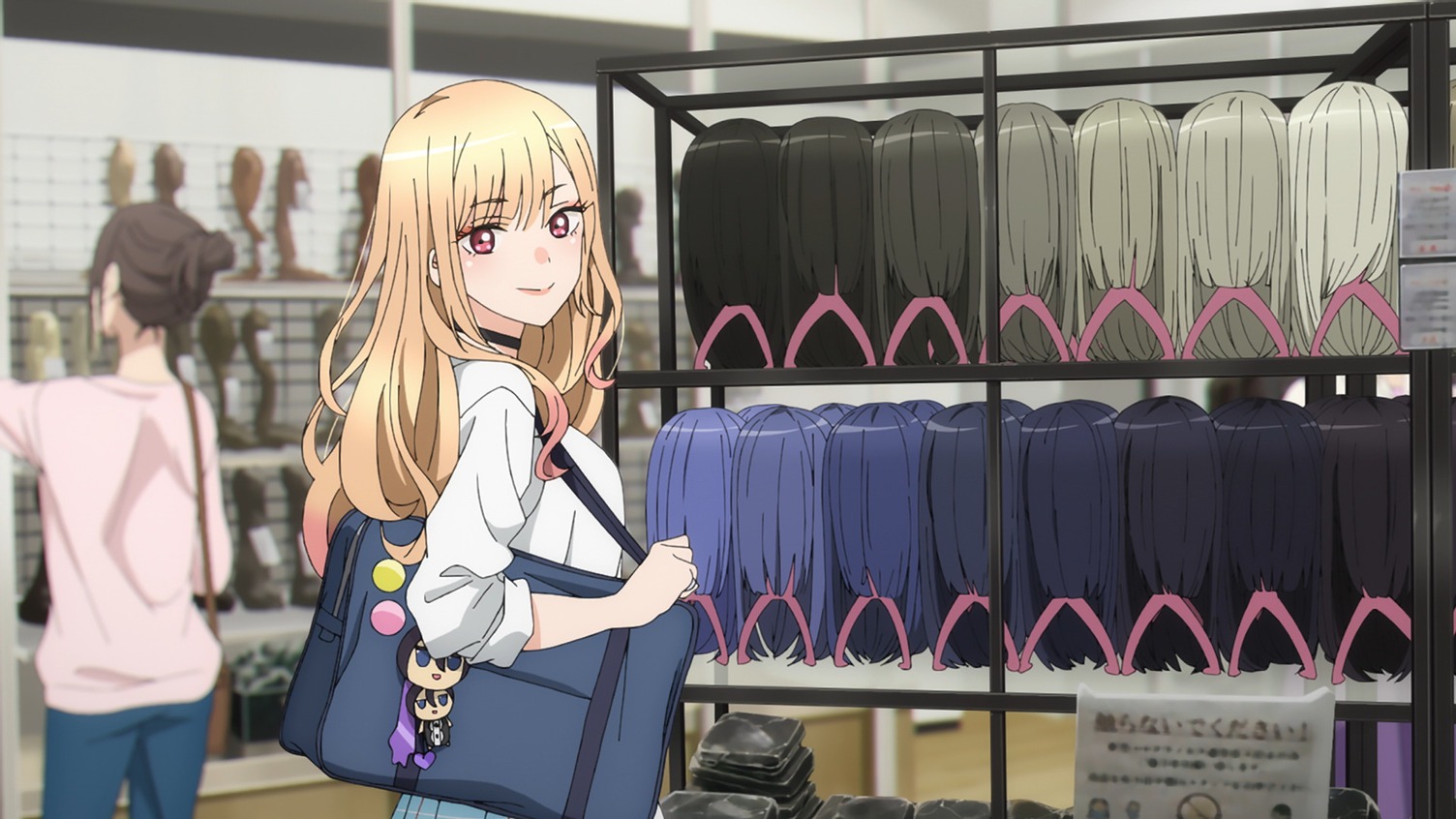 Marin in-store at Swallowtail
My Dress-Up Darling's Abandoned Cosplay Shooting Location
Unsurprisingly, with My Dress-Up Darling going as in-depth as it can with securing real shops and events in the series, the locations used for photoshoots are also very real and very accessible for local cosplayers to hire out. From the anime's eighth episode onward, the cosplay circle heads out to a photo studio in an abandoned hospital, which is available to rent online for … a steep fee. It's no wonder they split the cost! The real-life location of the hospital is in Yashio City in Saitama Prefecture, just outside of Tokyo and close to where the location of the Gojo Doll shop is in real life — though, in real life the shop is called Suzuki Ningyo and was used as a reference for the series.
Outside of using a taxi to get to the abandoned hospital, it was actually complicated to get to using public transportation. Surrounded by industry and rice fields, Yashio City isn't really known as metropolitan Tokyo, though there's no distinction between where Tokyo ends in the urban sprawl. The abandoned hospital is exactly what it says on the tin, an abandoned hospital that may not be up to code. It took a transfer to a local bus and then another ten-minute walk through what seemed like rural Japan to get to.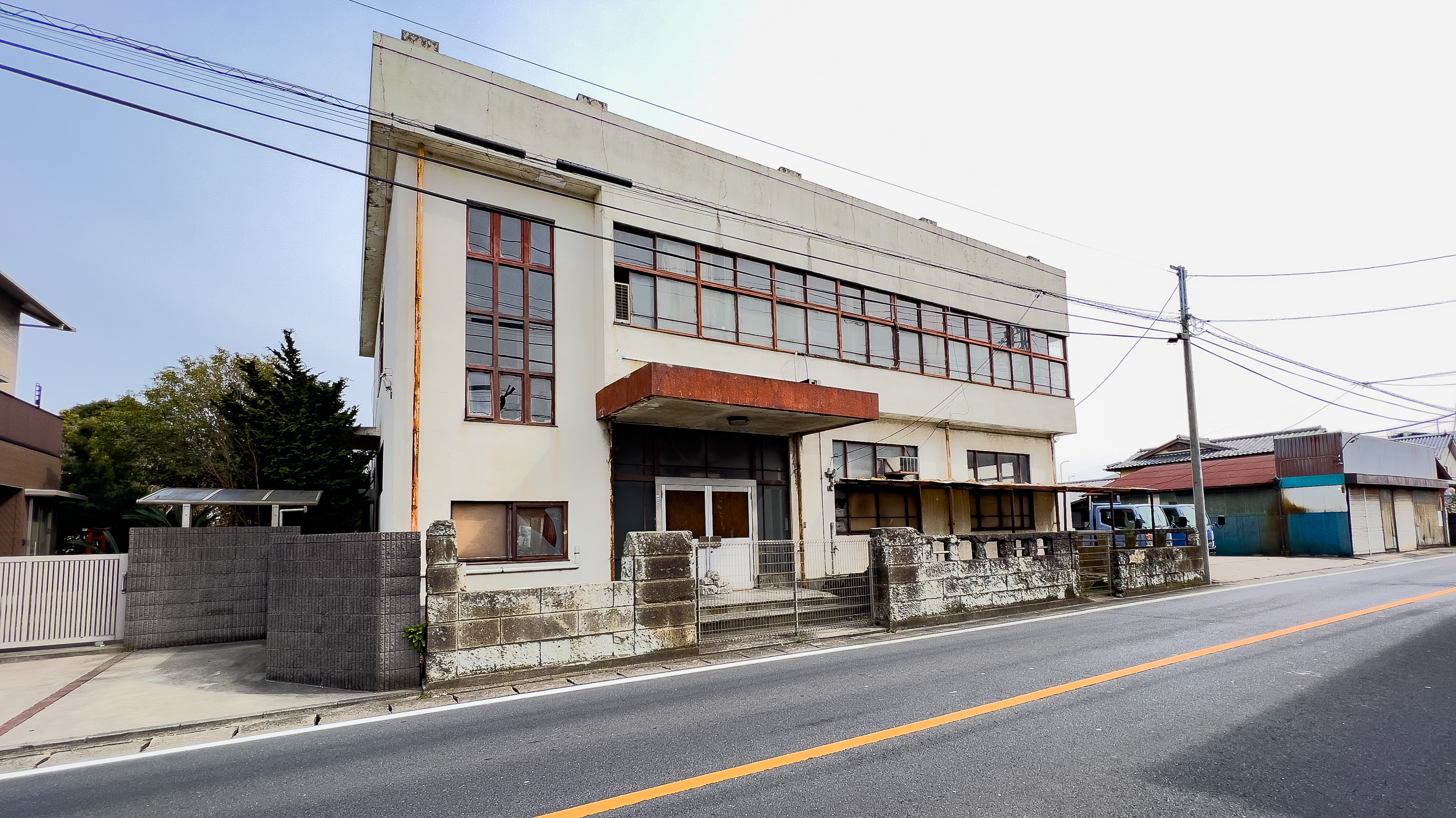 The abandoned hospital in real life looks more disheveled than in the anime (Photo: Daryl Harding)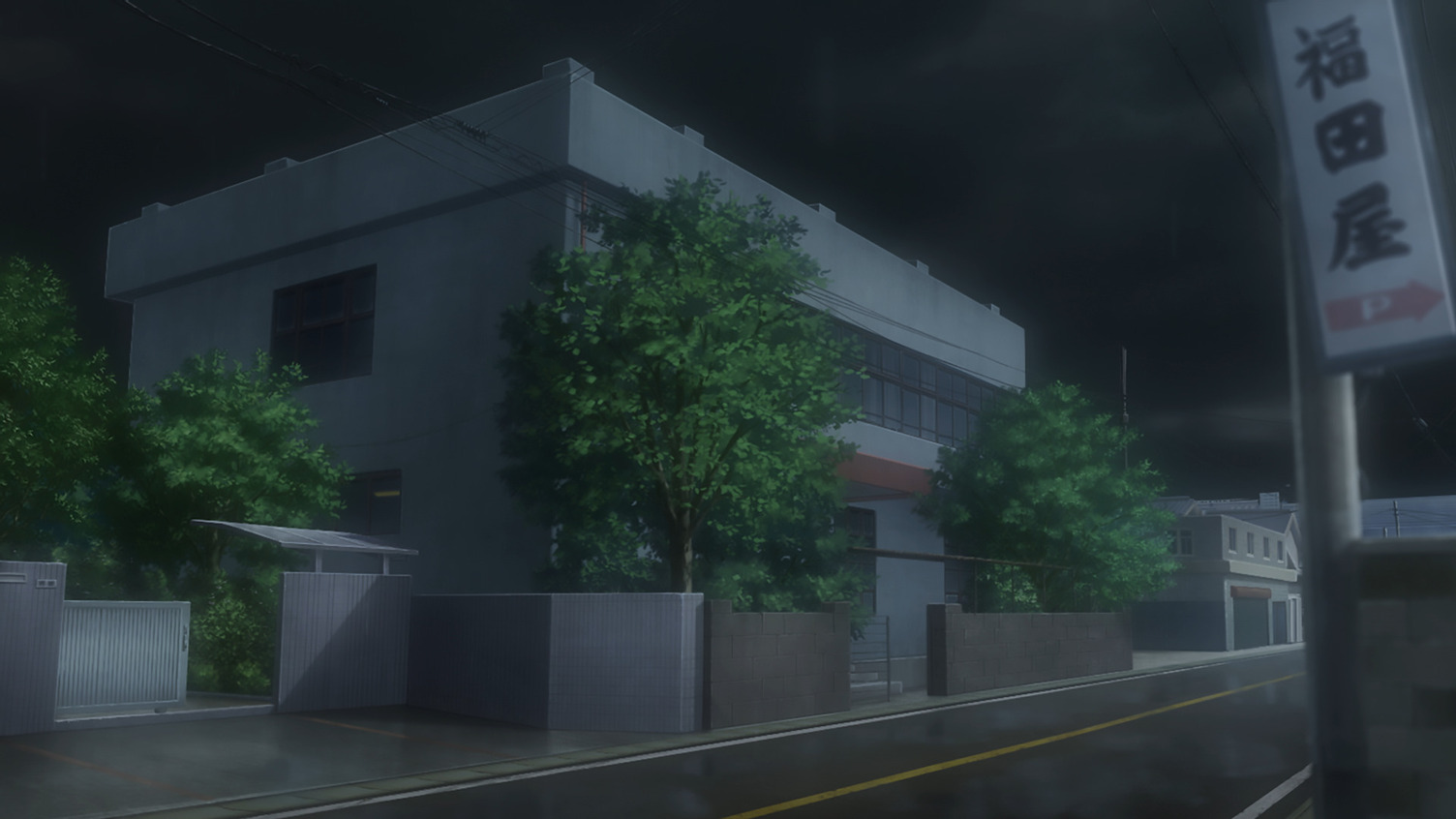 As seen in My Dress-Up Darling
It felt like a really weird spot to have a cosplay studio, but I'm sure the grittiness of the space helps elevate any cosplay shoots there. It was very interesting to see the lengths Fukuda-sensei and the anime staff went to secure a place like this as a reference and make it easy for other cosplayers to use as well — though by looking at the studio's page, it doesn't seem very popular … yet.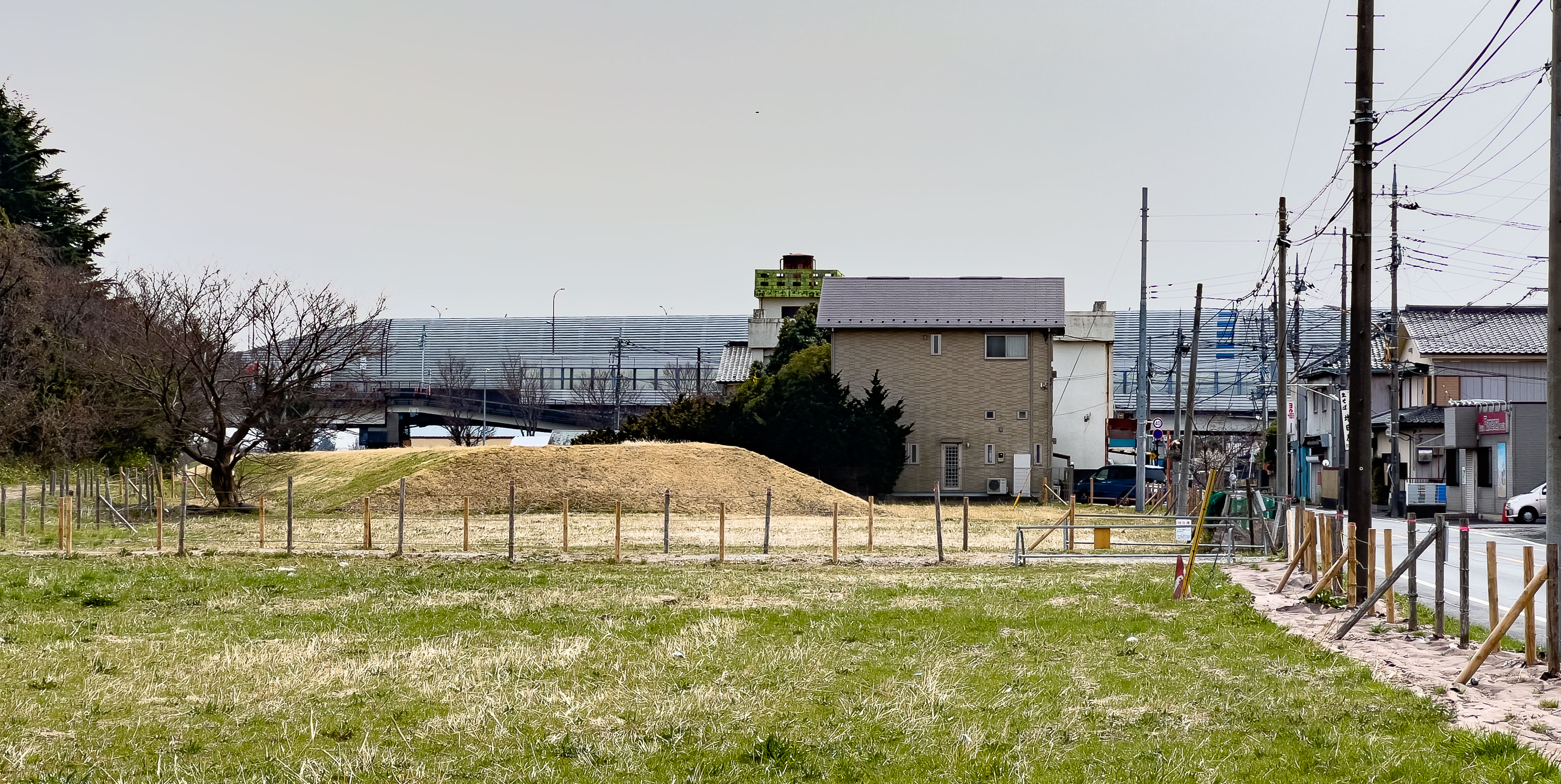 The surrounding area of the hospital. The hospital is the white building. (Photo: Daryl Harding)
The series, as much as it is a romantic comedy, is a love letter to the cosplay community in Japan, which has embraced the anime. By showing off all the different aspects, cosplay making, location scouting, photography, and the cost behind it all, My Dress-Up Darling is informing the layman on just how much goes into the hobby and how expensive it is.
RELATED: QUIZ: How Well Do You Know Marin Kitagawa From My Dress-Up Darling?
And by being this in-depth about cosplaying, My Dress-Up Darling makes cosplaying accessible not only to those inside Japan but through the power of the internet and translation, to people around the world who might take up the chance to cosplay in Japan once borders open.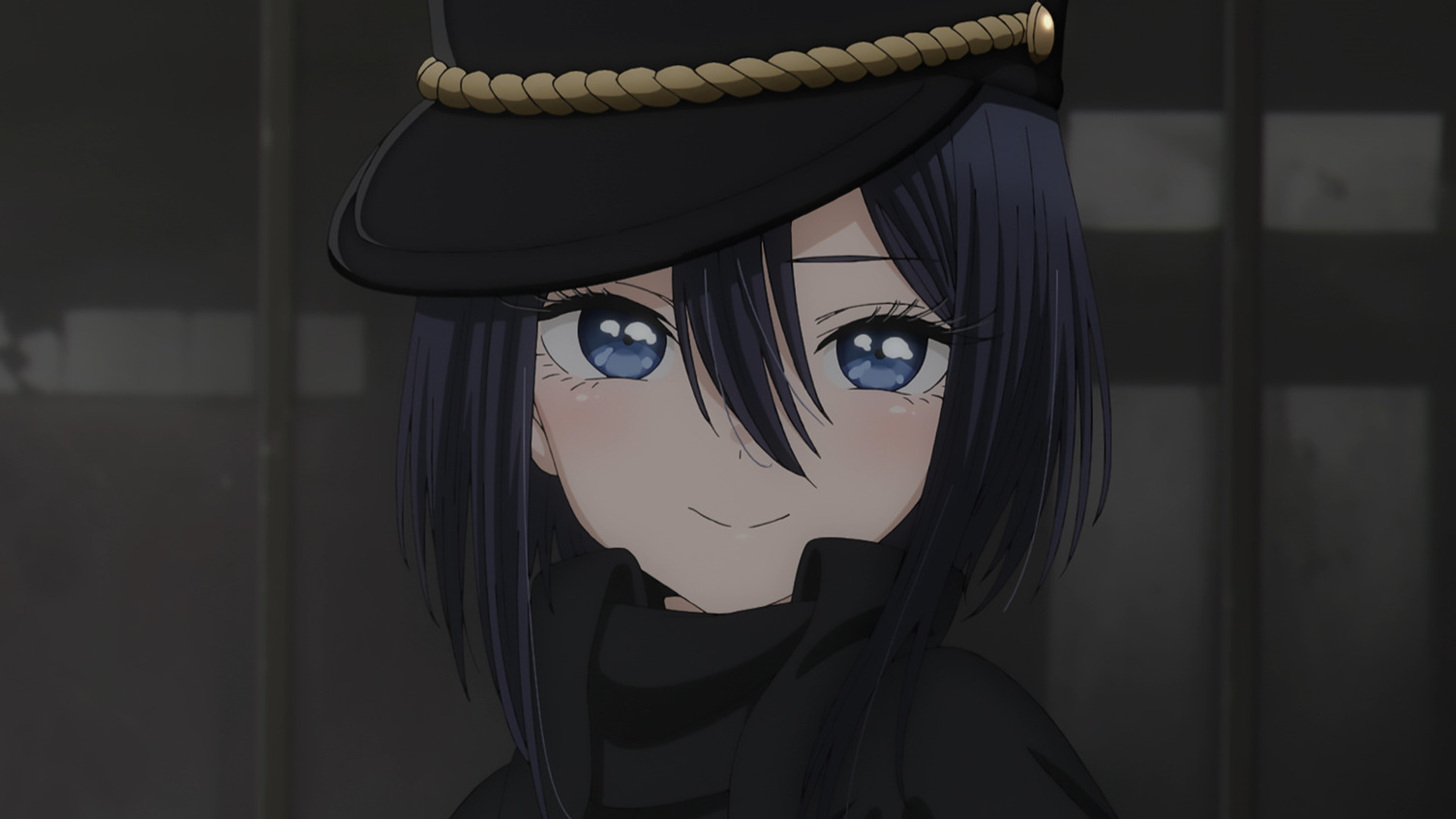 ---
Daryl Harding is a Japan Correspondent for Crunchyroll News. He also runs a YouTube channel about Japan stuff called TheDoctorDazza, tweets at @DoctorDazza, and posts photos of his travels on Instagram.