See the many ways fans shared their love for the new Forger family!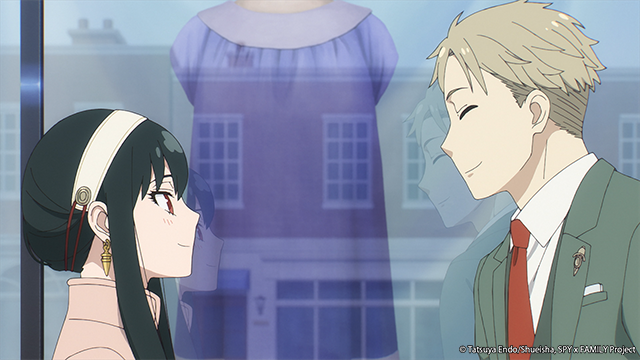 Waku-waku! Anya may be starving for entertainment, but we are completely and utterly stuffed after the long-awaited arrival of Tatsuya Endo's SPY x FAMILY manga as an anime. With just two episodes under our belt, we've already witnessed an adoption of a telepathic gremlin, a marriage to a competent but bumbling assassin, and an elite spy whose cold heart begins to flicker with warmth, all in the name of world peace — and audiences can't get enough of it.
So before we get any deeper into Operation Strix, it's time for a mission report on the many incredible ways fans have shown their adoration for SPY x FAMILY's first two episodes and the newly-formed Forger family!
---
As if being a spy, an assassin and a telepath wasn't intriguing enough, Loid, Yor and Anya are a charismatic triple threat on their own, each immediately winning over the hearts of many in their own right.
yep loid forger the only man ever pic.twitter.com/flKk88NNWD

— gobo (@goboee) April 9, 2022
Yor Forger Supremacy pic.twitter.com/SxhOnSXpKG

— Pride (@PridefuISin) April 16, 2022
Anya so precious pic.twitter.com/OyYl848XZY

— shiro (@kaikaikitan) April 11, 2022
There was never any doubt that Saori Hayami would get the part as Yor, yet with the addition of the multi-talented Takuya Eguchi as Loid, fans couldn't help but notice how the casting got even more perfect.
one of the most iconic confession & proposal in anime history and the characters were voiced by takuya eguchi and saori hayami pic.twitter.com/f8T9OVMTi3

— kris???? (@superiorkhun) April 16, 2022
And speaking of voice actors, SPY x FAMILY officially kicked off the Spring 2022 SimulDub season with a spectacular early stream of the first episode on Twitch less than a week after the original premiere in Japan. Now that's swift justice!
that was fast, i'm excited to watch the spy x family dub !!

— Kat (@KEETTTTTT) April 11, 2022
the english dub for spy x family is phenomenal so far

especially loid's breakup at the start

— girl_dm_ | vtuber | vtuber | vtuber | vais ???? (@Girl_Dm_) April 15, 2022
A killer anime needs a killer opening theme, and acclaimed director Masashi Ishihama (Horimiya, Attack on Titan OP2) brought his standout style to SPY x FAMILY with an OP that garnered over 1,000,000 views on YouTube in under 24 hours and plenty of praise and analysis on social media.
Masashi Ishihama's opening for Spy x Family is a neat mix of styles embodying the different sides of the series. Opens up with a hardboiled spy comic style, the type that Anya is a huge fan of, with the color contrast and fast cutting most people have come to know Ishihama for pic.twitter.com/gYLTv3qiw2

— kViN ???????? (@Yuyucow) April 16, 2022
And finally, that classic, all-too-relatable "why can't the week go faster" pain between episodes that we're all feeling.
I just started watching SPY x FAMILY and I'm upset because now I have to wait a week for new episodes ????

— Enviosity (@Enviosity) April 18, 2022
If you're just as impatient as we are, don't miss new episodes of SPY x FAMILY when they drop every Saturday at 8:30 PT on Crunchyroll, and keep letting the world know how much you adore the Forger family!
What's your favorite part of SPY x FAMILY so far? Let us know in the comments below.
---

Der shy man behind @Shymander, Liam is a timezone-fluid Aussie with a distinct fondness for anime, Eurovision and creating odd stats projects despite hating math.