Attack on Titan is a franchise of gigantic proportions, and these numbers show exactly that!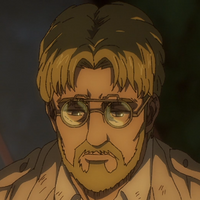 In the few years I've spent as "the numbers guy" over at MyAnimeList and Funimation, I've pored over seas of databases, spreadsheets and episodes to cover all kinds of truly groundbreaking stats, examining everything from how people skip JoJo's Bizarre Adventure parts to tallying up every way Ram insults Subaru in Re:ZERO -Starting Life in Another World-.

So for my first dive into new waters here at Crunchyroll, it only felt right to tackle something just as monumental: Attack on Titan Final Season, which has been rumbling through the anime community for the last year and a half (with more to come).

From where and when we've been, to the people who helped make it happen, here's a quick breakdown of the events of Attack on Titan Final Season and Attack on Titan Final Season Part 2!
---

---
Footnotes
* Counts are approximates based on visual and/or audio evidence
* YouTube view counts are a combination of the official Pony Canyon and Crunchyroll videos
---

Der shy man behind @Shymander, Liam is a timezone-fluid Aussie with a distinct fondness for anime, Eurovision and creating odd stats projects despite hating math.