Sometimes, being yourself means becoming someone else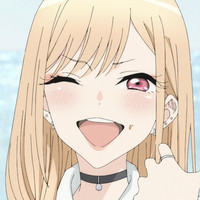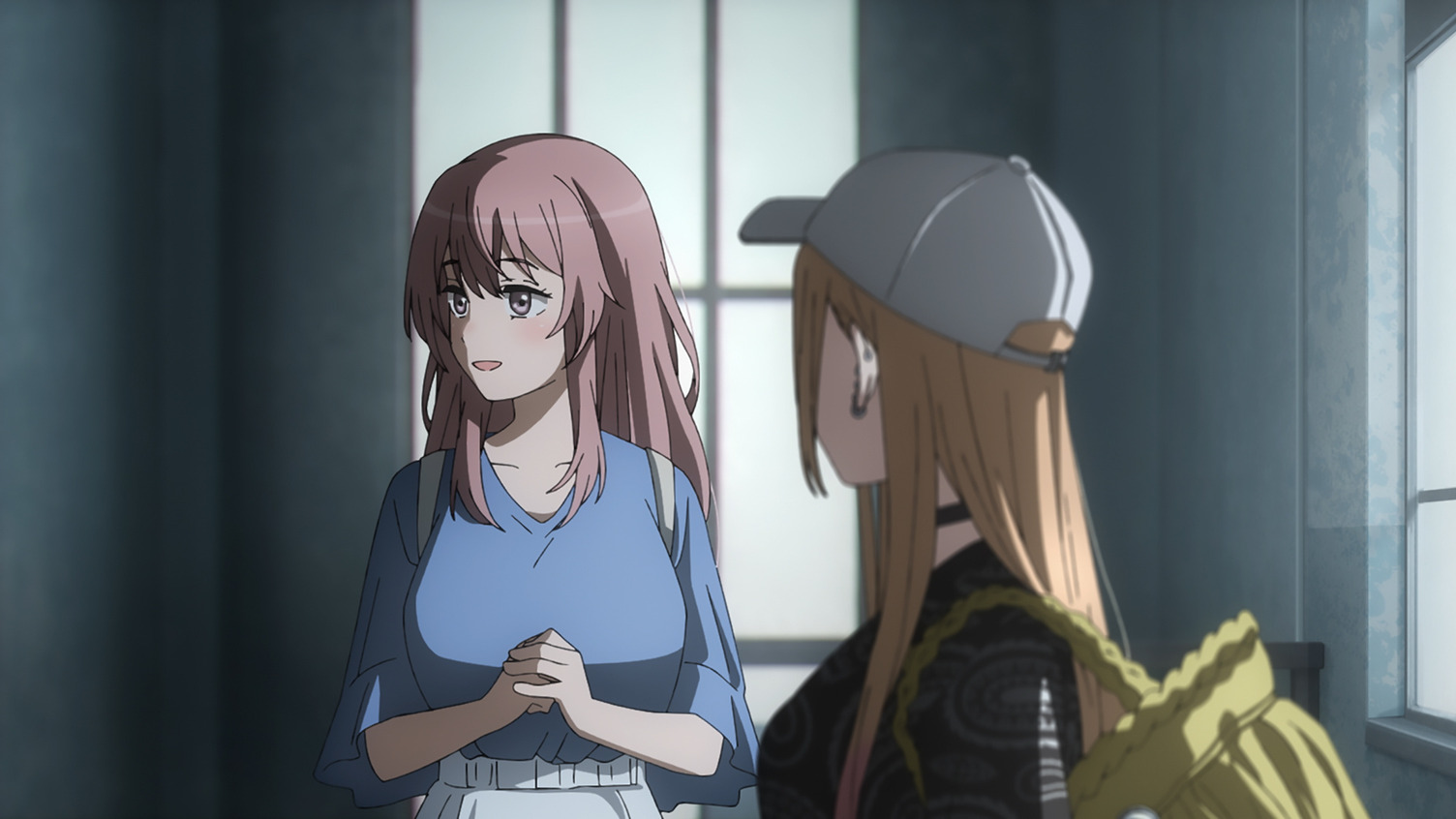 The opening episode of My Dress-Up Darling does a great job establishing our two love interests. Wakana Gojo is inspired at a young age to become a craftsman of Hina dolls after seeing them on display in his grandfather's workshop. It's a hobby Gojo keeps concealed, mostly out of shame from the judgment of others. It's hard to blame him for this attitude: his childhood friend branded him weird for being obsessed with their beauty, and as a result, he starts the series somewhat reclusive, hiding his dolls and his feelings.
Marin Kitagawa, meanwhile, seems to have it all! She's popular, an extrovert, and able to get along with just about anyone. She's an otaku and is more than happy to share it with her friends. Yet she feels unable to be truly honest about just how much she cares about these characters, or her desire to cosplay them. These two insecure individuals meet by chance in a classroom both thought would be unused.
For those who couldn't help but keep up with My Dress-Up Darling over the past few months (and we recommend binging the series if you haven't seen it already!), you know what happens next. As they enter the wild world of cosplay, they become infatuated with one another. Gojo turns his Hina doll skills onto the human doll of Marin, transforming her into an array of beautiful cosplays inspired by the games and TV shows she loves. The time taken in crafting cosplays for her and others helps Gojo refine his skills, becoming more accomplished at his dream through these new experiences.
Marin, meanwhile, grows in confidence as she finally lives out her cosplay fantasy.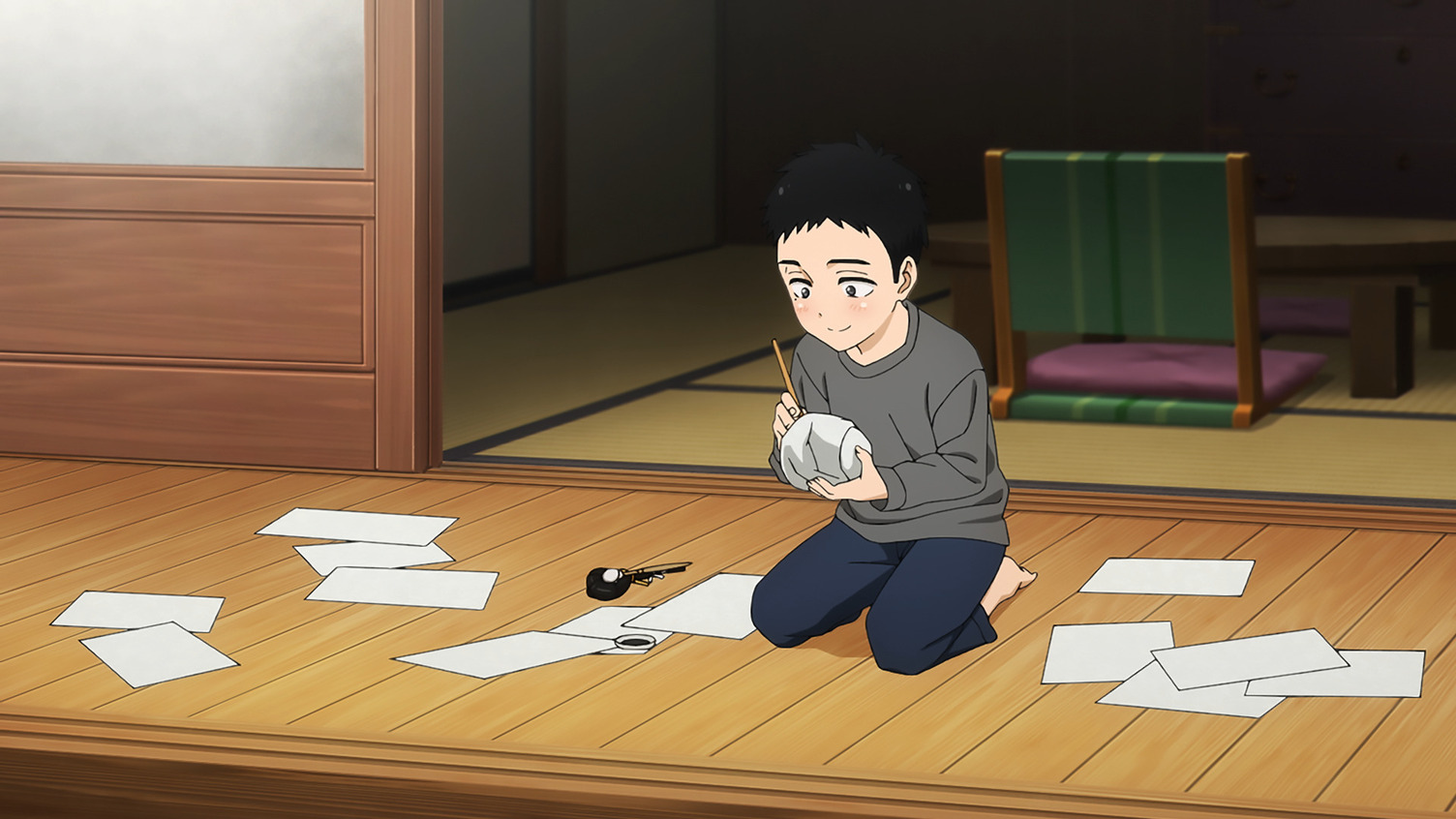 If you're a soppy romantic like myself who loves to witness a cute relationship come together before your eyes, you're probably familiar with the genre and its many tropes. Whatever style of romance hooks you in, one thing we can all agree on is that the best relationships are ones where the characters not only complement one another but lift each other up through their mutual interest.
With that in mind, Gojo and Marin are a match made in heaven. Though the show has fun in its fanservice-y humor as it weasels the innocent Gojo into reading a very adult visual novel and the pair deal with unforeseen cosplay malfunctions, there's a palpable sense of joy on their tentative steps into romance that's infectious as a viewer. It's a familiar feeling, but one that's difficult to capture between fictional characters on a screen without some mutual hobby to root it within. Here, as the pair craft these costumes and put on these masks, they learn that sometimes, the best way to become the person you truly want to be is to transform into someone else entirely.
RELATED: How Well Do You Know Marin Kitagawa From My Dress-Up Darling?
But why cosplay? I can imagine more than a few people reading this piece right now are cosplayers themselves and could probably list off a few reasons why you do it without needing to pause for breath. If you love Yuji Itadori from JUJUTSU KAISEN, for example, you may choose to cosplay them to find a creative outlet to express your love and share it with others. Going to conventions or cosplay events, you're surrounded by like-minded fans who will likely beam with glee at seeing that character brought to life. Not only are you having a good time, you likely made someone else's day too!
For Marin, love for a character is what inspires her to make her very first cosplay. Even as someone who doesn't possess Gojo's skill for sewing, she perseveres. Indeed, she only discovers his hidden passion when she desperately searches for a sewing machine to fix her cosplay. As she admits to him, being able to transform into these characters is an ultimate form of love, something that simply talking about these games or anime can't provide.
Following this meeting, they work together to create this costume, without judgment. For Gojo, the shame he feels for his love of dolls transforms into glowing pride. The constricting expectations of gender and society that made him ashamed of his skills at sewing and makeup are accepted by Marin. It gives him the confidence to turn his skills toward cosplay, and the ability to make others happy makes him more open to sharing what he once kept private with a growing group of people he now cares for.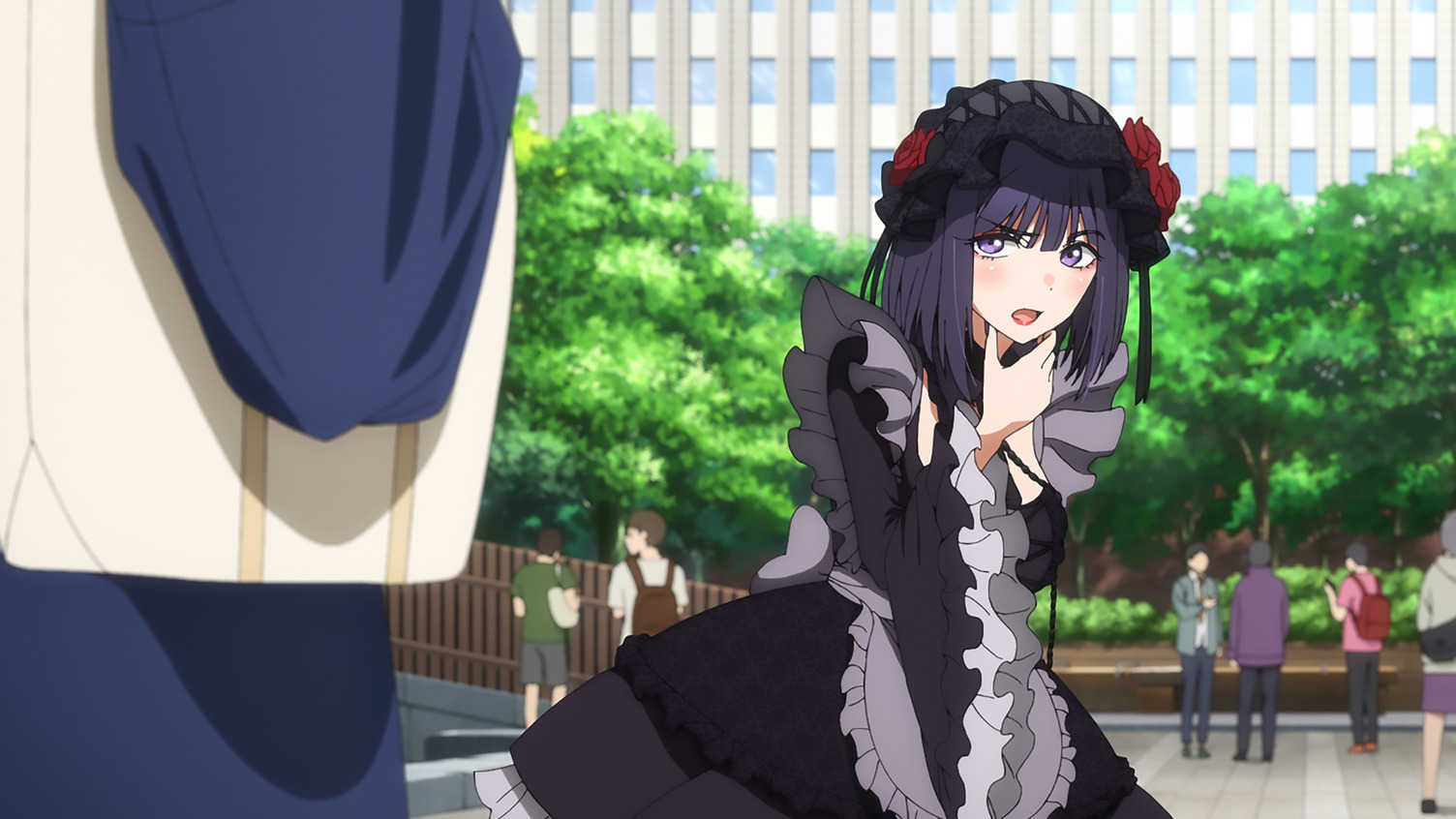 Sometimes, to become who you truly want to be, it's impossible to remain the person you are. There's a line in Episode 5, as Marin is taking photos in her beautifully crafted Shizuku-tan cosplay that makes her near-unrecognizable, that embodies this perfectly. Looking both at Marin and the cosplayers each having fun playing the role of someone else, Gojo can't help but notice how comfortable they all are in these new personas. "They're cosplaying their favorite characters, that's why they can act so freely."
RELATED: How My Dress-Up Darling Taps Into Cosplay Culture By Being Grounded in Reality
Clothing is self-expression, whether you're reserved in your style, keeping up with all the latest trends, or spending every day in pastels and cosplay. Ultimately, clothing and how you choose to present yourself are an extension of who you are. Only by allowing your outer appearance to match the person you are inside are you truly able to find confidence and become the person you always saw yourself to be.
As a trans person, it was a long process to grow from understanding who I didn't want to be and gaining the confidence to be the person I chose to become. The catalyst for that was cosplay and fashion. Cosplay was a first opportunity to present more feminine, and it was allowing myself to step outside of the reclusive hole I once trapped myself in that fashion became an outlet for self-realization. Allowing myself to experience new things in a home I found for myself, I transformed myself into the person I see in the mirror today. Natural black hair made way for violent colors, with clothing choices that were similarly bold and brash.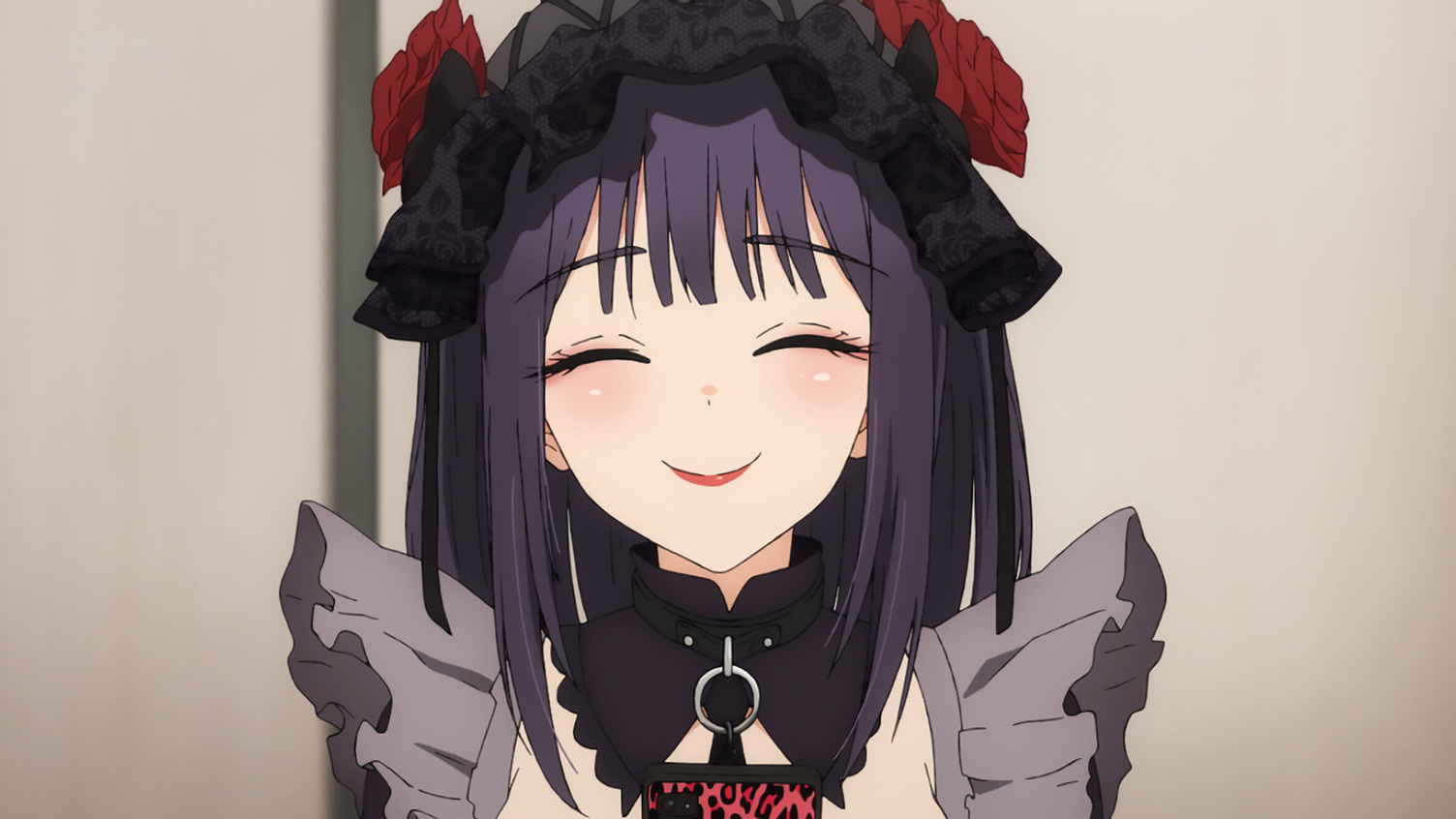 And it worked! Only by allowing yourself to care about the person inside can you transform the person outside. In doing so I gained a new level of confidence I couldn't recognize, and I threw myself into my hobbies, my friends, and toward meeting new people.
This brings us back to Gojo and Marin's cosplay. What's so appealing about their relationship is their chemistry and the ways in which they support one another in their journeys of self-actualization. Marin doesn't laugh at Gojo's interest in Hina dolls, unlike the childhood friend that mocked him, she's impressed and encourages him. Gojo is critical of Marin's cosplay, but it's not cruel. He's looking at it from the perspective of his craft and chooses to use it to help Marin realize her goals.
RELATED: Anime & Dating - Navigating Through 4 Relationship Stages With Anime
Through their mutual encouragement and embrace of the intricate art of transformation through cosplay, both learn about themselves and each other by becoming something (or someone) entirely new. At the core of My Dress-Up Darling are two characters in love. The thing that drives it is cosplay and the innate desire to express yourself by becoming someone else.
After all, romance can only blossom by learning to understand. Even if that understanding comes from dressing up as a girl from a kinky adult visual novel.

---
Alicia Haddick is a freelance features writer for Crunchyroll. If they aren't watching anime or way, way too many movies, they're probably outside taking photos or listening to their favorite idol groups. You can find them sharing their other work on anime, gaming and films and rambling on just about anything over on their Twitter account @socialanigirl, or on Letterboxd.