Let's follow Anno's journey from the original Ultraman to today!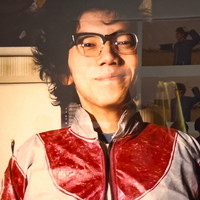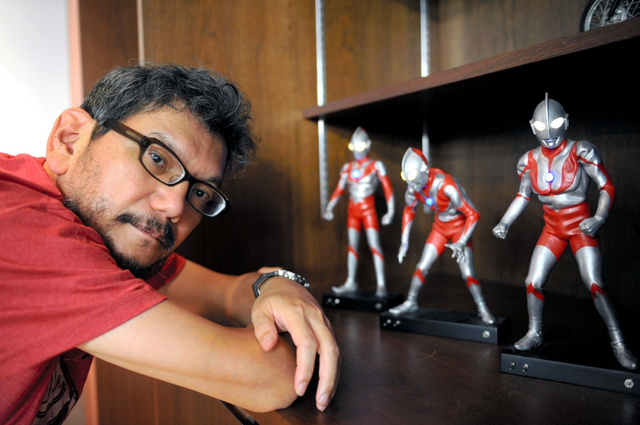 (Image via Asahi Shimbun online)
It's no mistake that the media consumed as a child radically helps form someone's creative worldview. For this writer, it was Dragon Ball Z, Pokémon and Digimon Adventure, but for Evangelion creator Hideaki Anno, it was Tetsujin 28-go, Kamen Rider and of course, Ultraman. While we all share this trait, Anno was given the extraordinary chance to make his own mark on the series he loves with the latest Shin Ultraman film.
RELATED: REVIEW: Shin Ultraman's Fanatic and Hope-Filled Entry in the "Shin" Universe
Shin Ultraman was released in Japanese theaters last weekend, marking the biggest opening weekend for an Ultraman film ever and the opening of the third film in the "Shin Universe" (containing movies Shin Godzilla, the latest Evangelion theatrical releases and the upcoming Shin Kamen Rider). Not many people get to create a project around their life-long obsession, and for Anno, his journey feels like it was always heading in this direction.
Tokusatsu and Ultraman's Influence Over Hideaki Anno
Throughout his life, Anno has spoken about his love for Ultraman and how much it has informed his filmmaking. In a 2003 interview with original Ultraman actor Akiko Fuji, Anno said without Ultraman, he would have never become a filmmaker and would likely do something completely different with his life.
"Clearly [tokusatsu] made up some part of my film and television culture," Anno said earlier in a 1997 interview with French magazine AnimeLand (translated by Gwern Branwen). "I have not taken ideas from this genre, but I think that in my works you can find a number of elements reminiscent of that genre."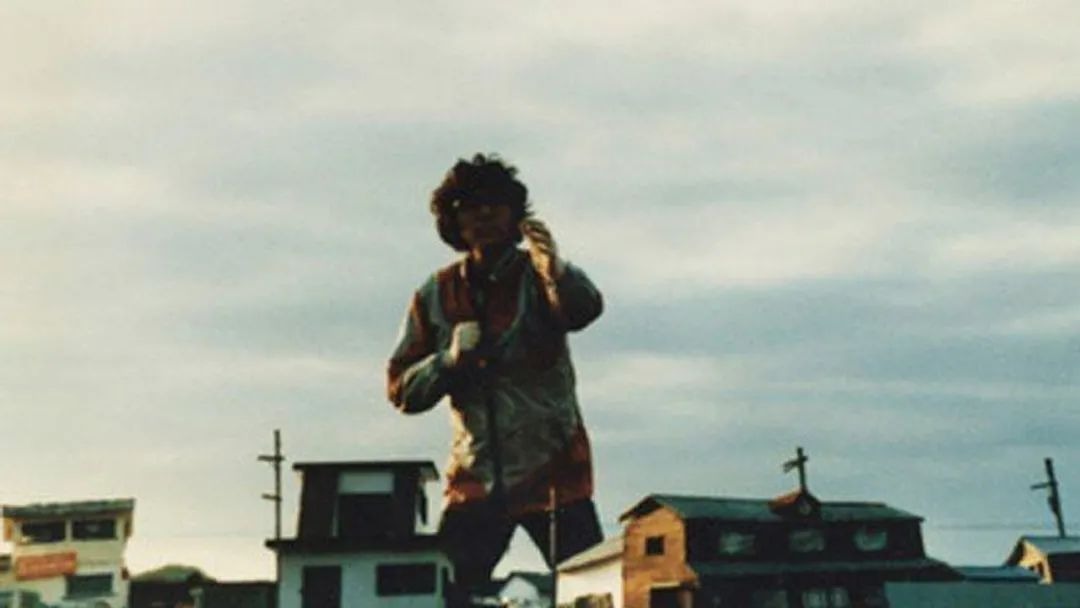 Hideaki Anno as Ultraman in his fan film (image via moviewalker)
This love of tokusatsu has informed Anno's entire breadth of work, even if Anno doesn't admit the connection himself. Mike Dent, writing for Zimmerit in 2019, called Anno a "total goddamn dork for tokusatsu" and went on to compare Anno's tour de force of a franchise Evangelion with Ultraman in great detail.
"Whether he'd admit it or not, the influence is still prevalent in his later work like Shin Godzilla and even Love & Pop. Within the Evangelion TV series is where you really get to see said influences play out and streamline into the director's own personal style," says Dent. "But the most surprising thing is that, when you step back to look at it all, Evangelion itself shares several unique parallels to the Ultra series that I don't think Anno planned on."
RELATED: Anno and Higuchi's Shin Ultraman Stomps Shin Godzilla in Its 1st 3 Days at JP Box Office
In the latest NHK documentary following Anno's creation of the final Evangelion film, he would even go so far as to make miniatures of cities to help the storyboarding process, mimicking the production process found in tokusatsu. The miniatures of Village 3 and the ruins of NERV-02 would then be put on display at the Hideaki Anno exhibition.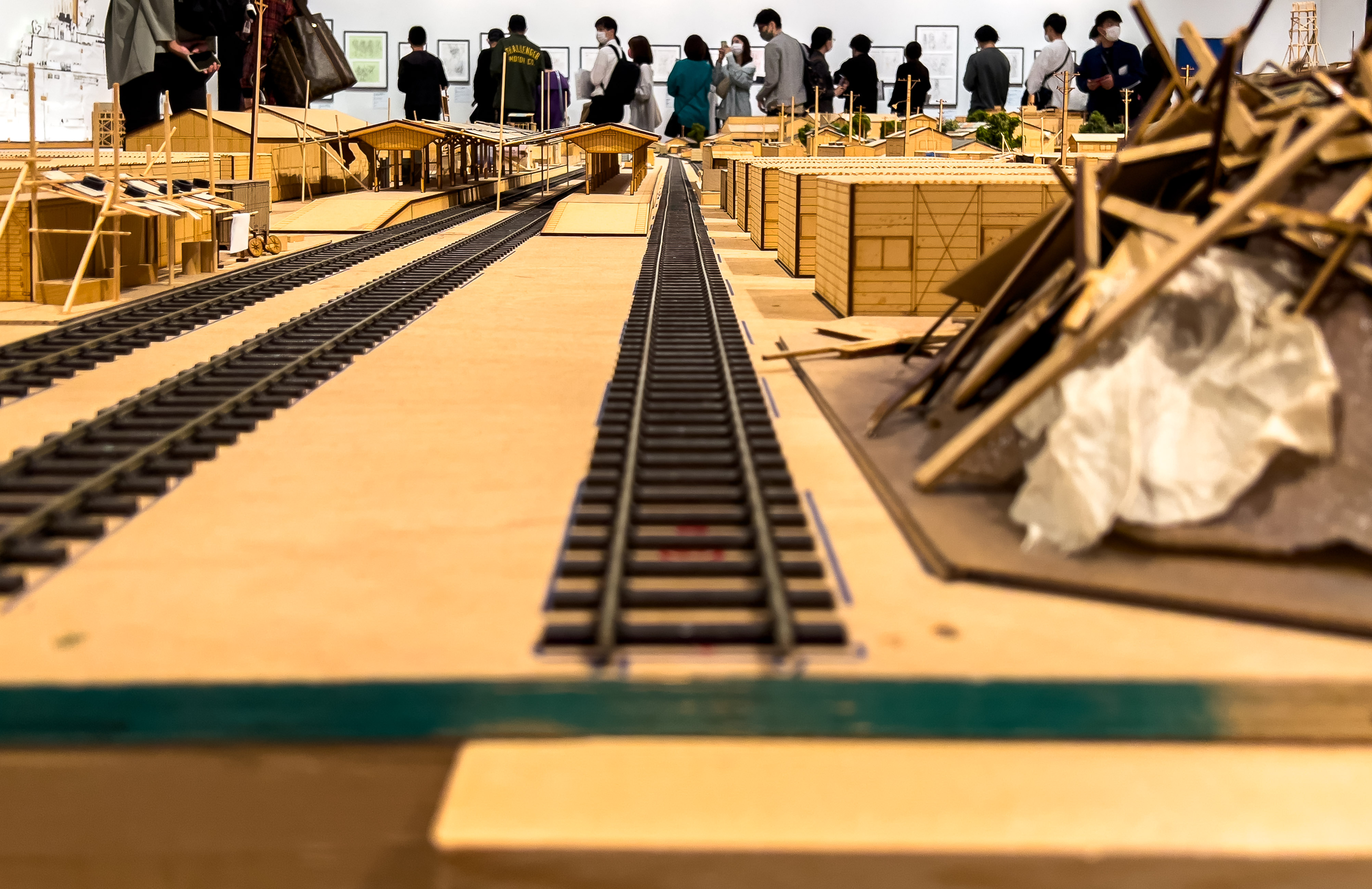 Village-3 model from the Hideaki Anno exhibition (photo: Daryl Harding)
Anno additionally scaled up some live-action previz work with motion capture suits set up in the Toho Studio seen in the final moments of the final Evangelion film, surrounded by what looked like animated tokusatsu props – a homage to walking through those backlots no doubt.
"I have never consciously pulled from [Ultraman]," Anno claimed in an interview with Trend News in 2016. "When I give some instructions to an animator, I tell them 'Not like a robot, a giant that moves like a person.'…I have used the phrase 'something like Ultraman.'" Anno says that to him, Ultraman is the "standard" when creating "something interesting." "Whether I'm conscious about it or not, I end up referencing [Ultraman]," he added.
Anno also mentioned in the interview a friend once said to him after watching the first episode of Neon Genesis Evangelion that EVA 1 was just "Ultraman dressed as a giant robot." Anno asserted that he didn't even realize the similarity was there. Even Studio Ghibli's Toshio Suzuki commented on the connection, saying in 2012 that "the origin of Eva is Ultraman and the God Warrior [from Nausicaä of the Valley of the Wind]."
Anno's Return of Ultraman
Even in Anno's reluctance to cite back Ultraman's influences, his Ultraman fandom should come as no surprise to those who know even a little bit about the man. One of his earliest works was a 1983 fan film parody of Return of Ultraman, made with his fellow Daicon Film members (who would later form Gainax).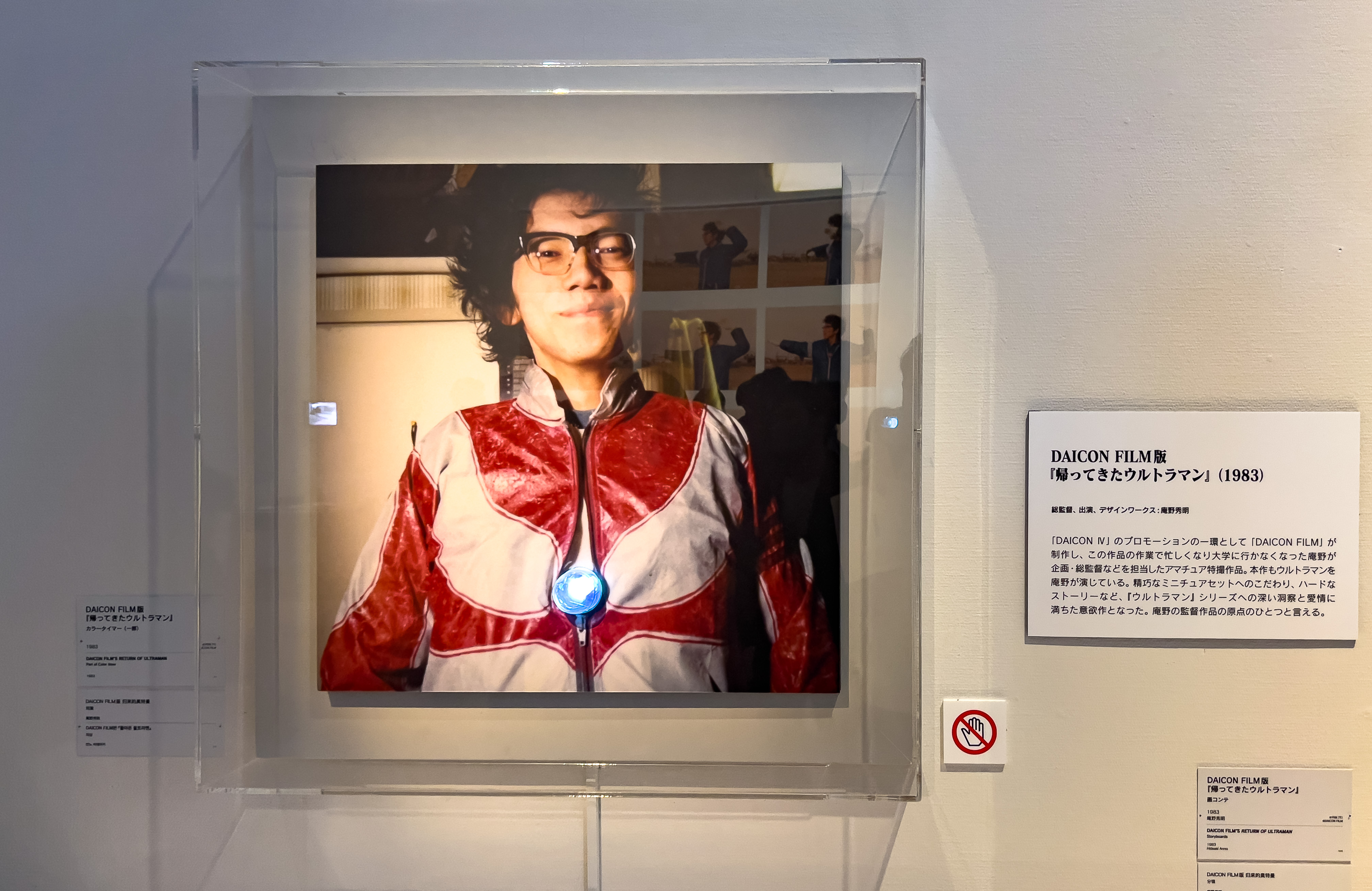 A young Anno at the Hideaki Anno exhibition in his Ultraman get-up (Photo: Daryl Harding)
The original Return of Ultraman series seems to be Anno's favorite, followed very closely by any episode directed by the late Akio Jissoji. This fact is solidified by the appearance of the Ultra bracelet in Moyoco Anno's totally not-autobiographical manga Insufficient Direction, where the prop is called the "holy grail" of Anno's otaku collection ("Insufficient Direction," page 29). "Director-kun" — as Anno is referred to in the manga — is also depicted as fawning over the actors from the series when he came across them in real life.
Anno's own Return of Ultraman is one of those special types of works that exists in this weird legal and fandom space. Despite the copyright infringement issues, much like the animated Daicon openings, it is now semi-legitimized by Tsuburaya Productions with Anno able to publicly showcase the film and its wares.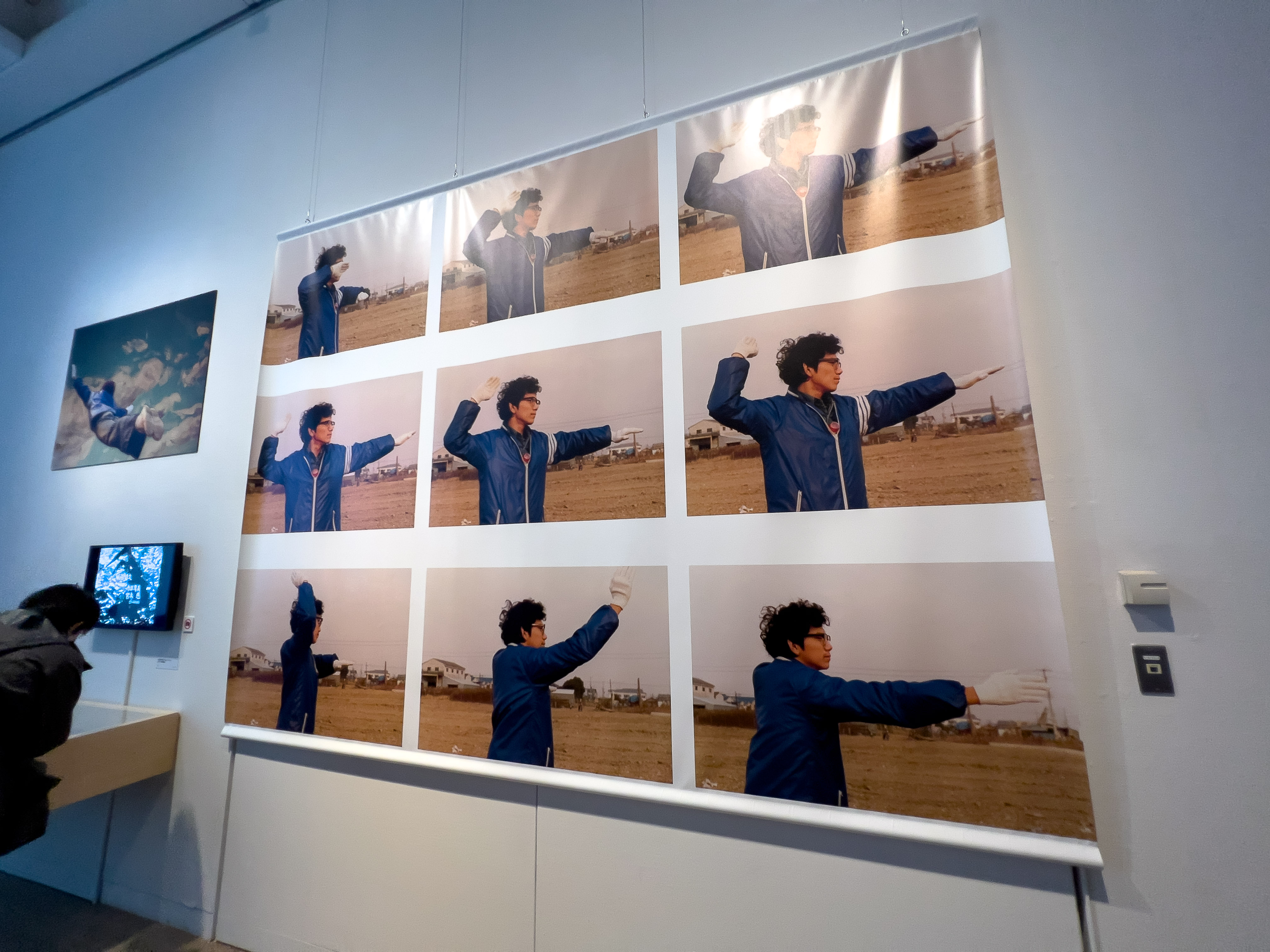 A young Anno at the Hideaki Anno exhibition on the set of his Ultraman fan film (Photo: Daryl Harding)
Anno's early Ultraman film inspired many before he got the chance to officially create his own Ultraman. There are not a lot of filmmakers that can say they have had this sort of creative career path.
The Official Return of Anno's Ultraman
Shin Ultraman is the culmination of decades of love for a franchise and taking it back to its roots. Much like Shin Godzilla, Anno teamed up with friend Shinji Higuchi to direct the film while he wrote and produced the flick. It is filled with such tiny details that super fans may even miss them. Anno crafted Shin Ultraman in such a way as to not only pay homage to the franchise, but also to his favorite aspects, introducing those facets to a new audience who may have grown out of Ultraman or are new to the franchise.
One such tiny detail I loved was the first few frames of the film. Not only as a reference to the early days of Ultraman but a call back to Higuchi's and Anno's Shin Godzilla, as the kaiju Gomess is depicted in the same manner as Godzilla was in Shin Godzilla. The original Gomess suit was a famously repurposed Godzilla suit with a horn attached to make it not seem too obvious – though that didn't work, people just didn't care and enjoyed the show.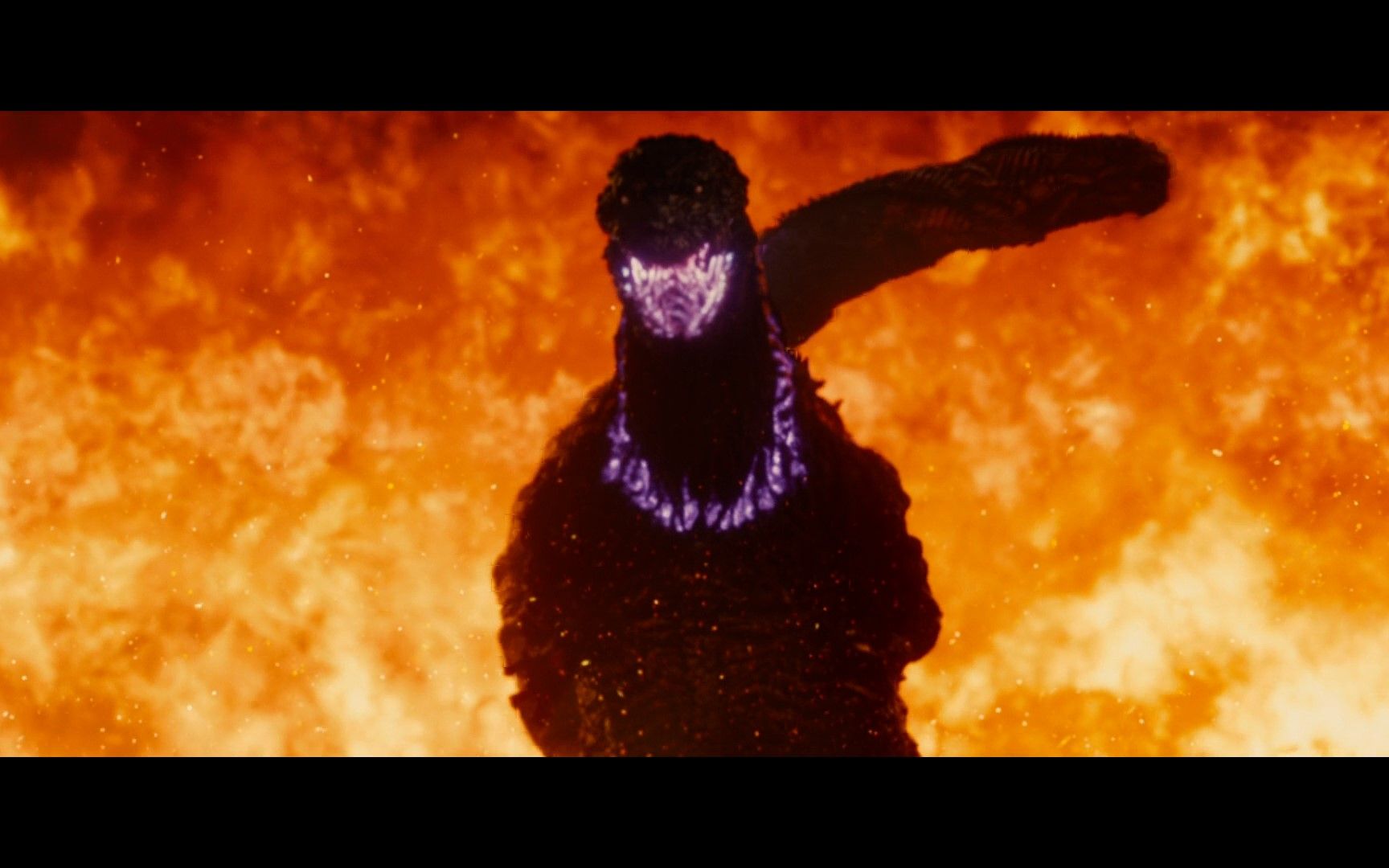 (Image via Amazon Prime Video)
As a superfan of the franchise, being able to play in the world of Ultraman is one thing, but creating the entire universe is another: Shin Ultraman is Hideaki Anno's world come true, even down to the Ultraman costume. Shin Ultraman Shinji Higuchi director even remarked in 2019 that the design of the costume was the "crystallization of Hideaki Anno's desires." Anno got to live out his "otaku"-fiction.
As a kid, Anno said he thought the original Type-A Ultraman was frightening due to the way his lips were parted in the costume. His favorite was the original B-type due to how heroic he looked, which then explicitly became the basis of the new Shin Ultraman. The other influence on the suit was a 1983 painting by late Ultraman co-creator Tohl Narita called 'Incarnation of Truth, Justice, and Beauty.' In true Anno fashion, he went to Narita's son requesting permission to recreate his father's painting for the movie. He was overjoyed at the prospect of seeing his father's vision come to life.
In previous interviews, there are a few story aspects from the original Ultraman series that Anno truly loved – fake Ultras and Ultraman getting his butt kicked. In an Amazon Prime interview with Hitoshi Matsumoto, both the men spoke about the "erotic" feeling one has when they see their hero lose, Anno talking about Ultraman, Matsumoto about Tiger Mask. ("Anno Hideaki + Matsumoto Hitoshi Taidan" Part 1, 14:26)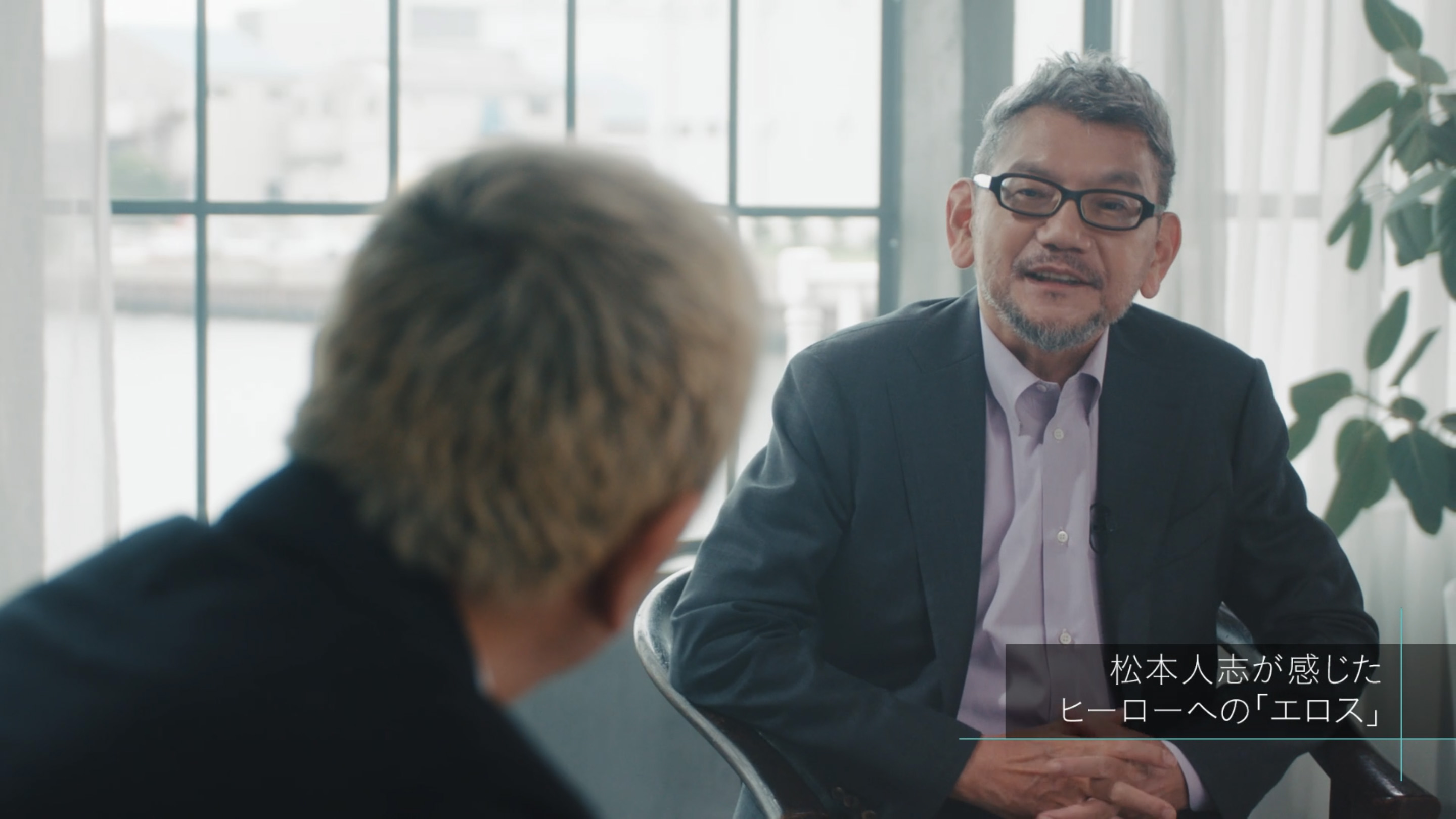 Matsumoto: "What is that [feeling]? Anno: "It felt erotic." (Image and translation from Amazon Prime)
That's not to say that Shin Ultraman is a remake of Anno's student film, nor is it a story he's hinted about throughout his 40-year career in interviews. Shin Ultraman is clearly a grown-up Ultraman film from a huge fan of the franchise that just wanted to make something fun and interesting, and in my opinion, delivers on both counts.
Anno got to officially play with the toys he grew up with, honoring the spirit of the black and white show he watched on a small screen in Ube and making his mark on the franchise in a proper manner. It will be interesting to see how much of an influence a "serious" Ultraman will have on the notorious franchise going forward.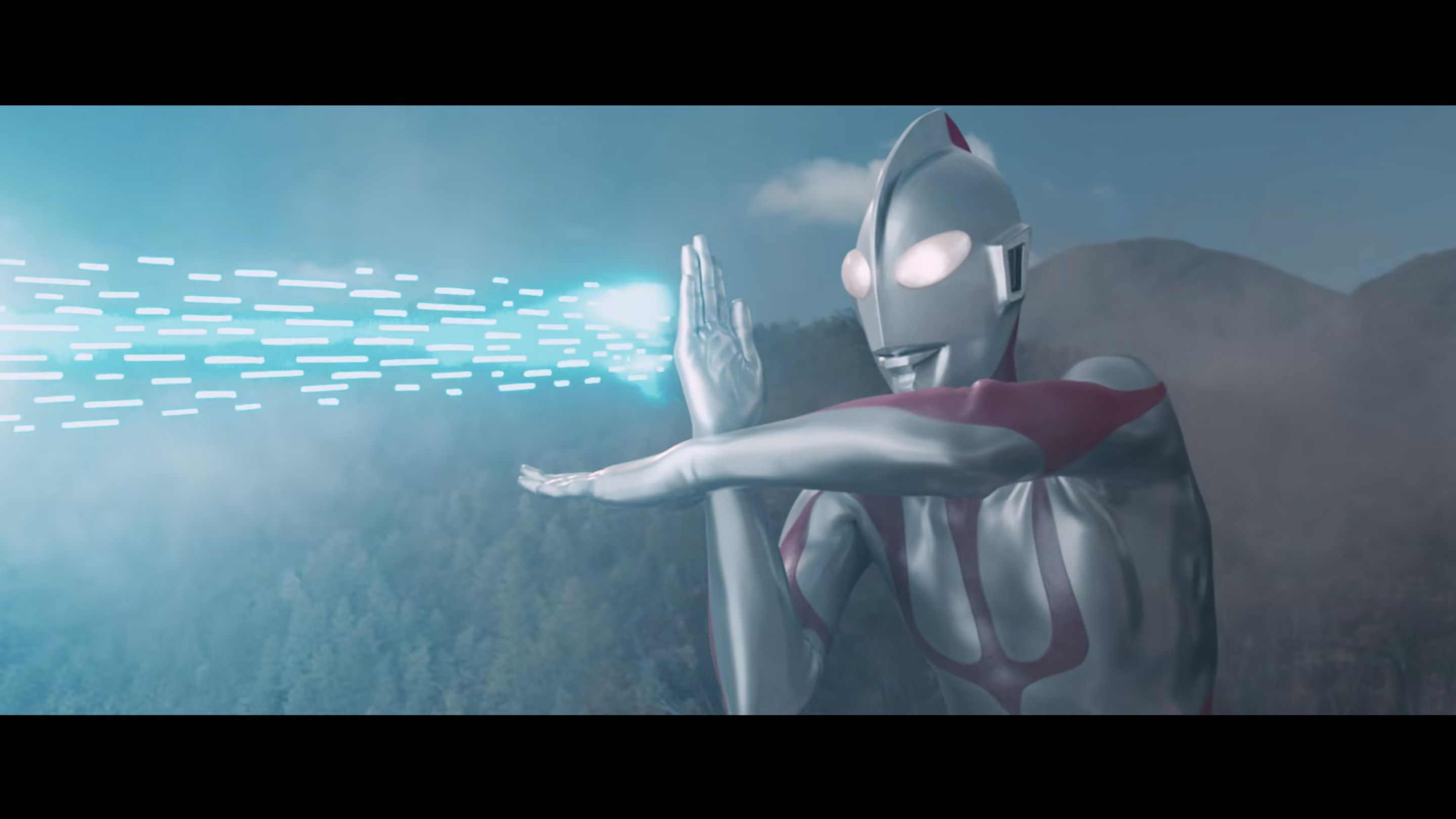 (Image via Toho Movie on YouTube)
Shin Ultraman is currently in theaters in Japan. There's no word yet on an international release. Anno's next project is none other than Shin Kamen Rider, another franchise close to his heart.

---
Daryl Harding is a Japan Correspondent for Crunchyroll News. He also runs a YouTube channel about Japan stuff called TheDoctorDazza, tweets at @DoctorDazza, and posts photos of his travels on Instagram.