Saving the world is easy, styling is not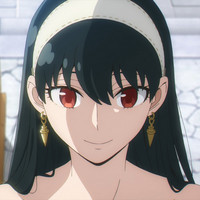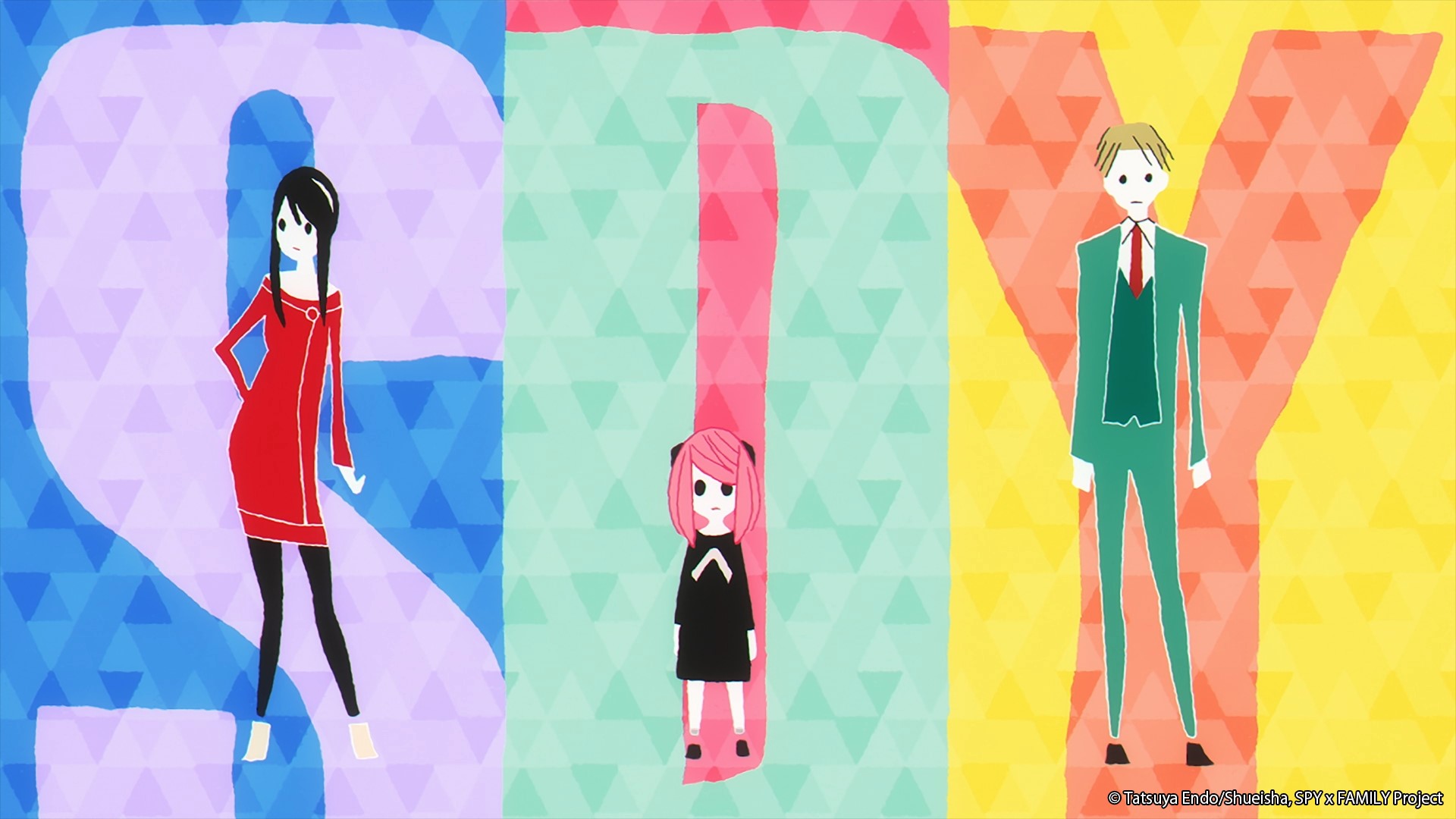 Have you noticed how many times Loid Forger has visited the tailor throughout SPY x FAMILY? The first time was dressing-up Anya to make her look like a lucky kid with rich parents. The second time was when the family needed to purchase clothes for the interview at Eden College, which was followed by another fitting because Anya had to try on the new school uniform. The Forgers visited the tailor three times by the eighth episode. They sure do love fashion!
As Tatsuya Endo has stated in one of his manga's endnotes, he drew SPY x FAMILY with the idea that it was set in the '60s or '70s. Espionage is often associated with the Cold War era — we can see echoes of this in the series. You can't miss the James Bond reference in the "Bondman" cartoon Anya is obsessed with. However, the actual setting is fictional and Tatsuya Endo seems to enjoy waltzing between the present and the past. SPY x FAMILY offers a mishmash of different time periods but focuses more on styling elements of the '60s — here's how the clothing of the series relates to the real world:
Female Fashion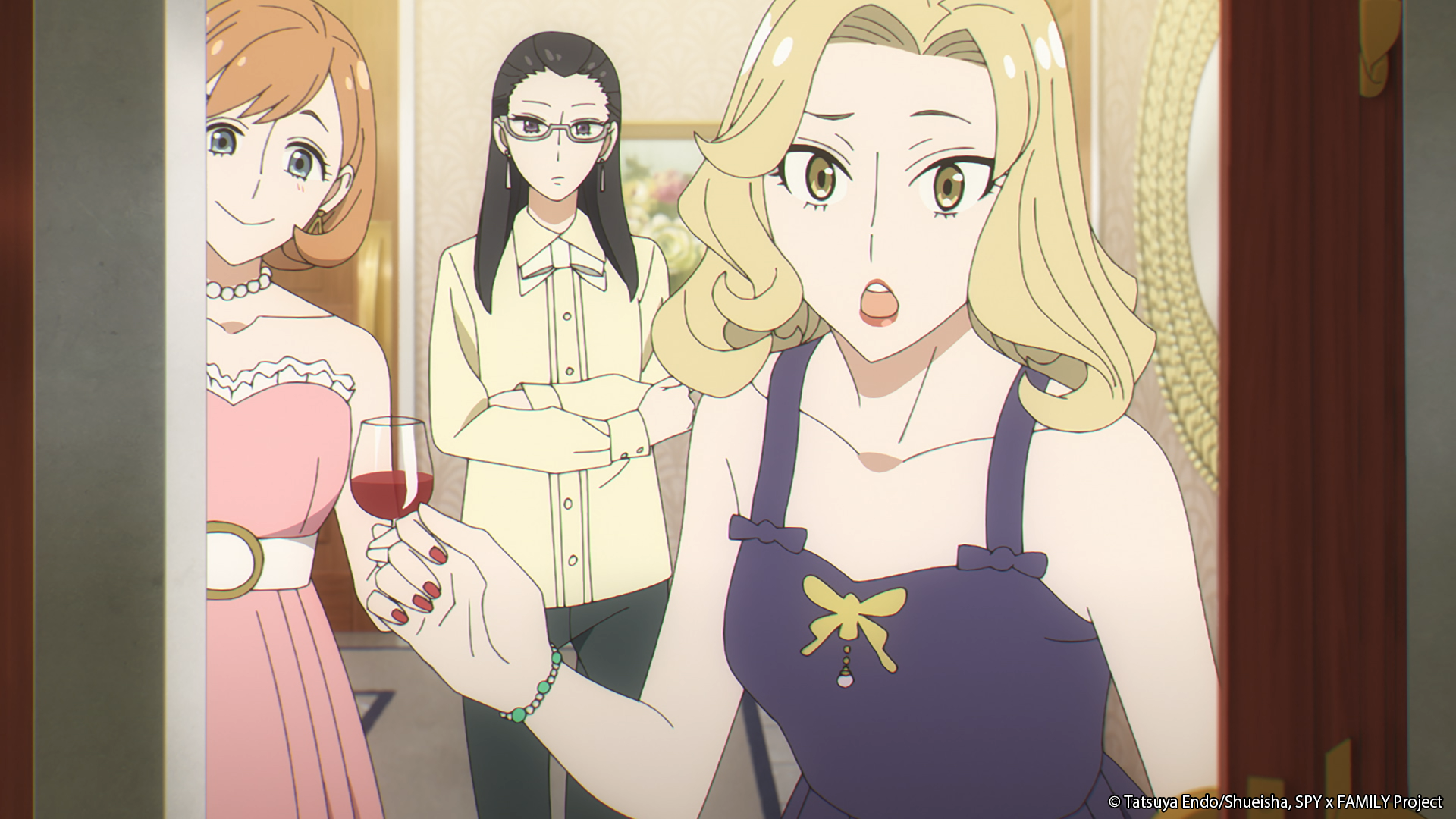 "The fashionable woman wears clothes. The clothes don't wear her." ― Mary Quant
Welcome to the time when bold choices were made, self-expression and a rebellious way of living were encouraged, and traditions were destined to be broken. London became the capital of world fashion and everyone immediately fell in love with everything British (The Beatles kind of helped too). The swinging attitude of the '60s was the epitome of youth, freedom, and experiments — a futuristic approach to old-fashioned and quite orthodox '50s societal trends with their neat hairstyles, long puff dresses, and skirts. No wonder Yor Forger felt so out of place while chatting with her work colleagues in City Hall — being a skilled assassin by night and an obedient citizen by day affected her fashion style immensely. She is not against colors like a deep blue, but she is more comfortable with bright red or deep black — yes, that's because the blood would be invisible, but it's still a fashion choice. The '60s praised bright red tones and the emergence of the beatnik subculture helped to cement all-black shades in the daily attire of the young generation.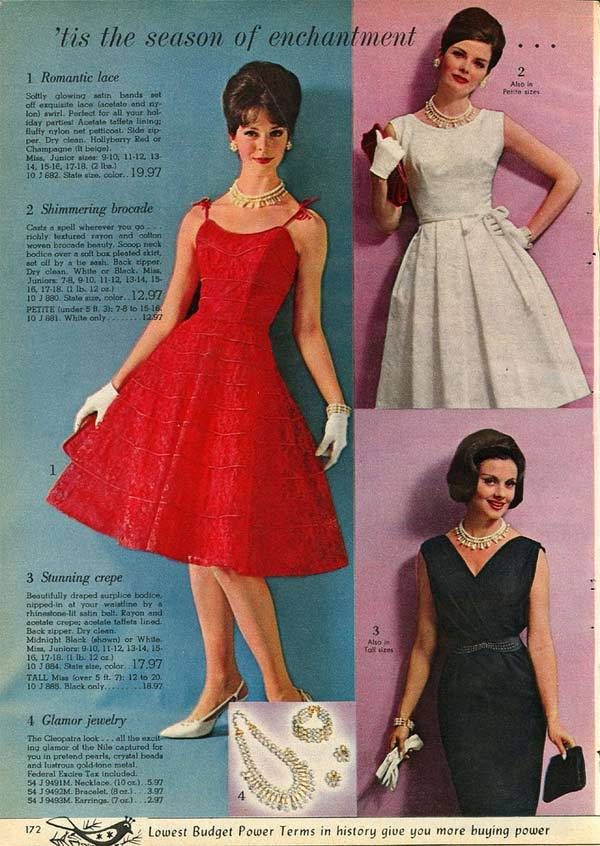 (Image via Retrowaste)
Being a wife and mother to a small girl, Yor is supposed to look more sophisticated but fashionable. Of course, we all know the Thorn Princess hides behind her cute smile.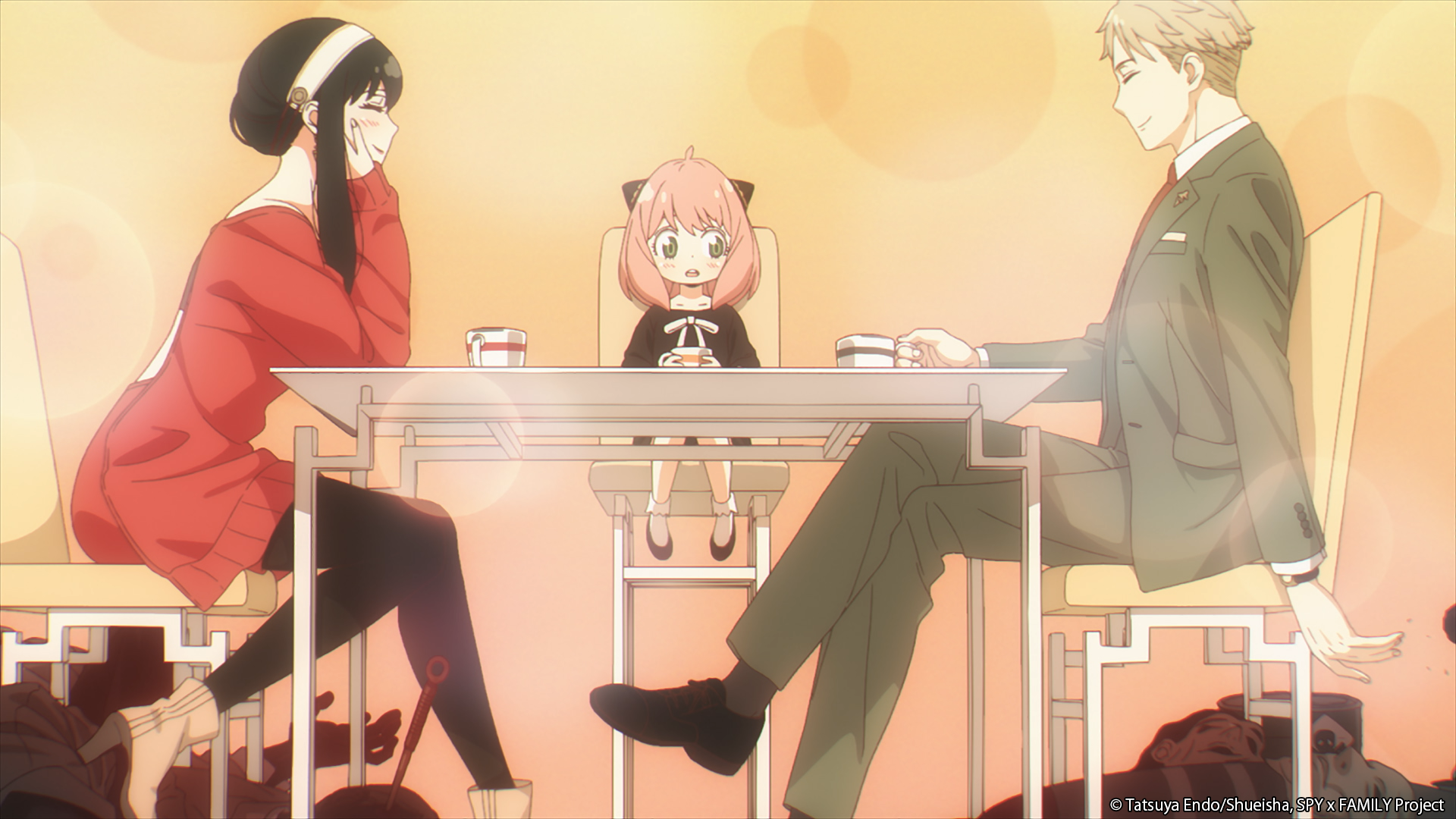 Her favorite outfit — apart from the Thorn Princess dress — and the one she wears most of the time, is a red long-knitted sweater dress with a small cut on her back. Her legs are covered in black tights and styled with white ankle boots. The latter had usually been described as go-go boots and its length varied depending on the style women had tried to achieve.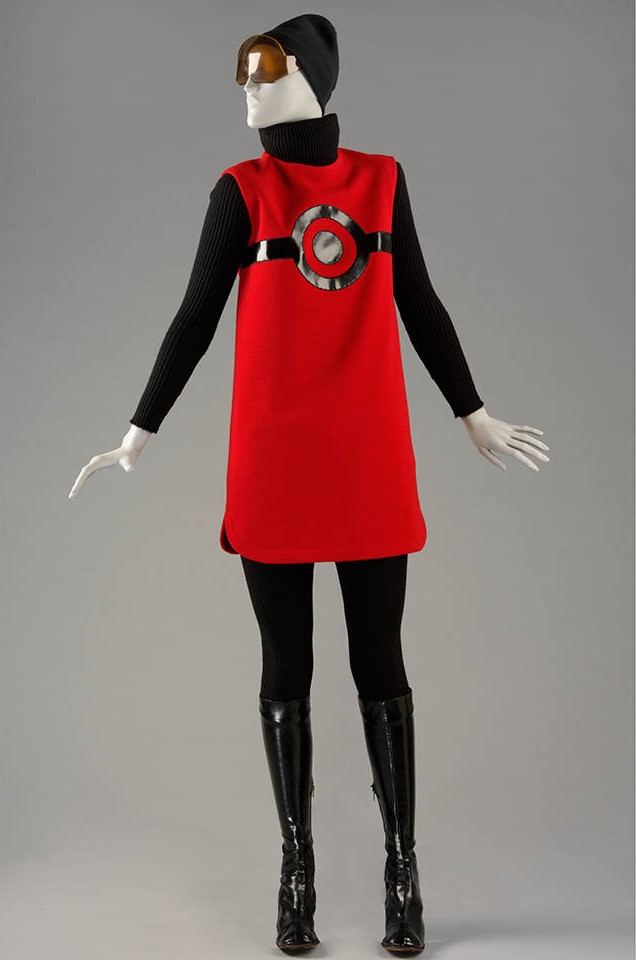 Pierre Cardin, 1967 (Image via V&A), Jane Birkin and Serge Gainsbourg, 1969 (Image via Who What Wear)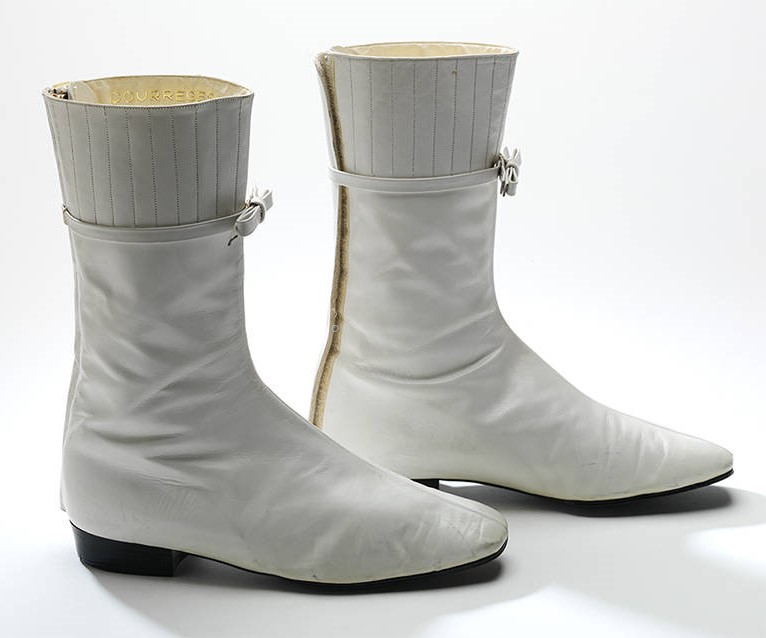 André Courrèges, 1965 (Image via V&A)
The look screams risqué when accompanied by an off-the-shoulder neck, which was introduced by '60s fashion icons Brigitte Bardot and Jane Birkin back in the day. Yor is completely in sync with her style choices — she is transparent and mysterious at the same time. It's no wonder she likes a bit of a risk in her outfits. At last, her look is decorated with bold earrings, which look quite similar to the ones the famous model Twiggy wore.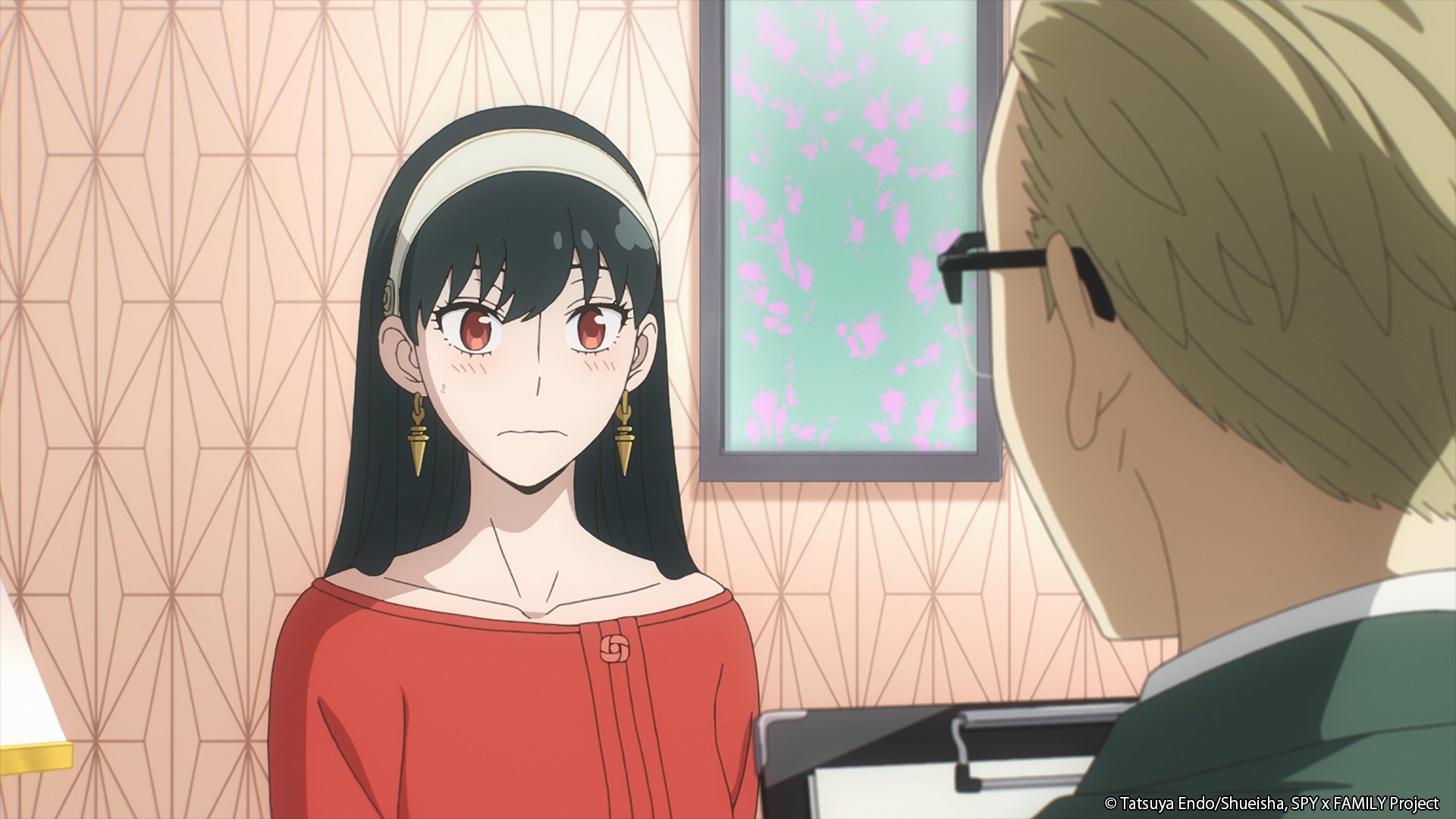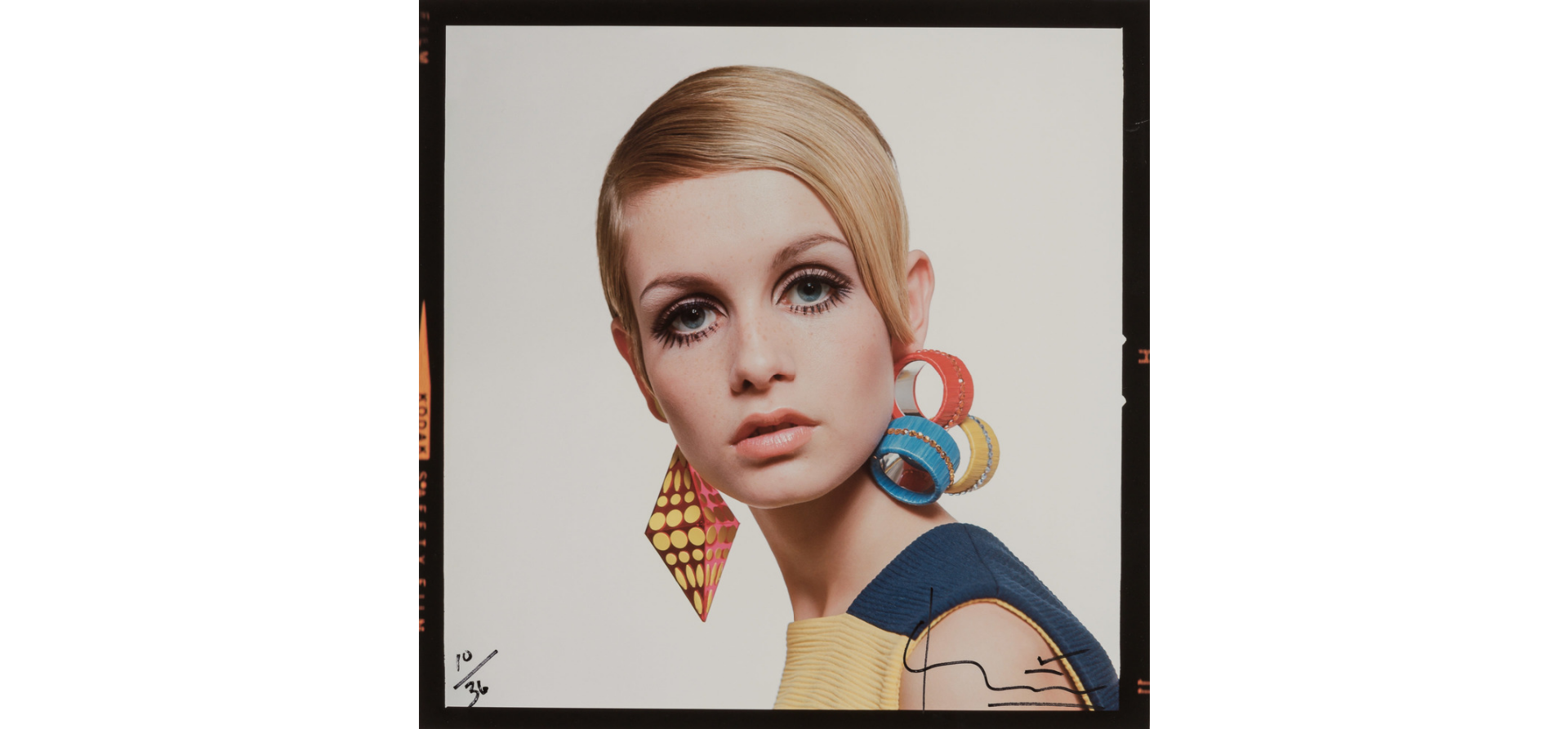 Twiggy photographed by Bert Stern, 1967 (Image via Artsy)
Yor's appearance changes when she has to play the role of Mrs. Forger and act as an upper-middle-class woman married to a wealthy man. That's when she goes for skirt suits and sophisticated slim dresses in pastel but warm colors. However, the look would not be complete without a leather frame handbag and Mary Janes (elegant low heels).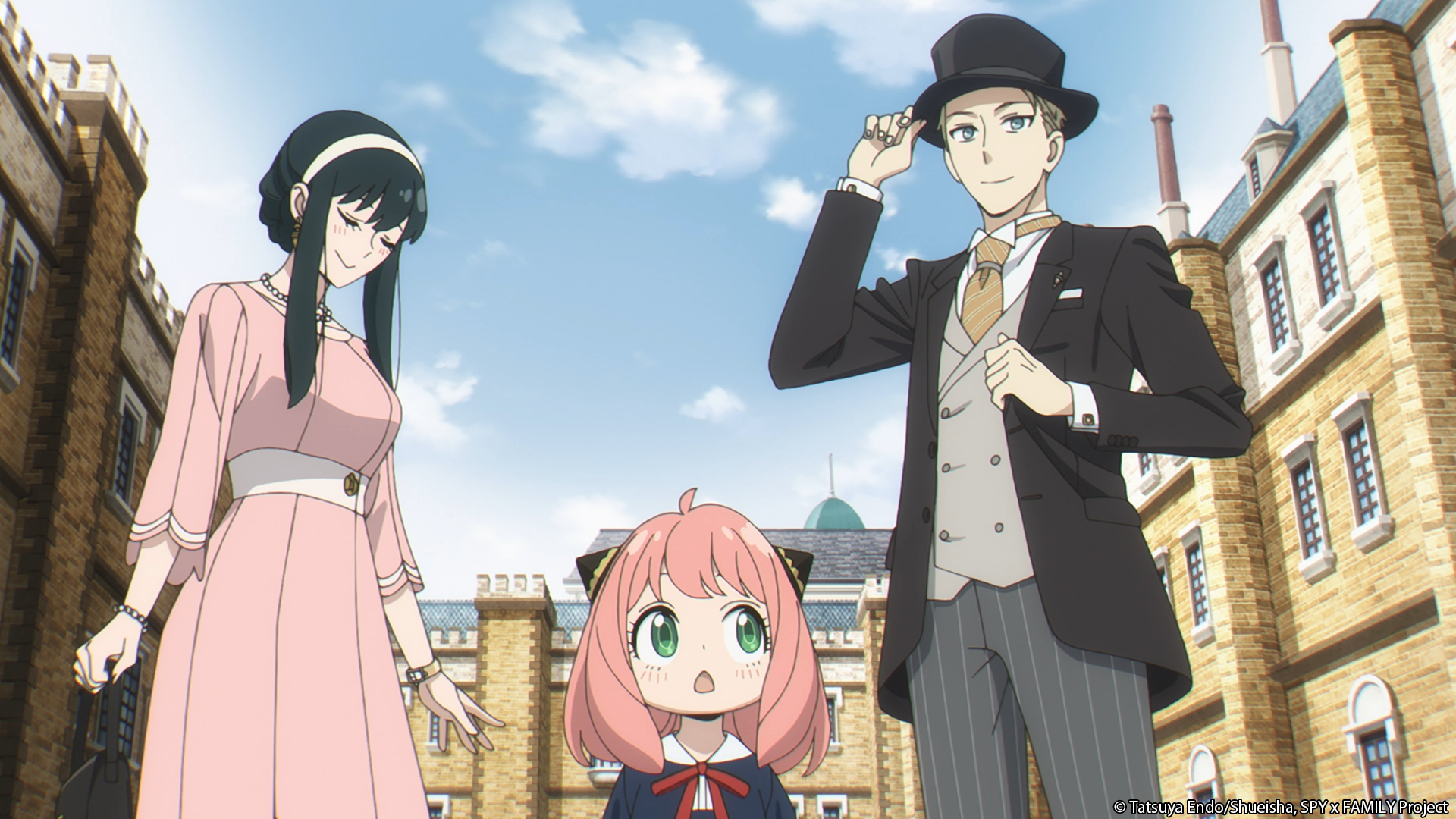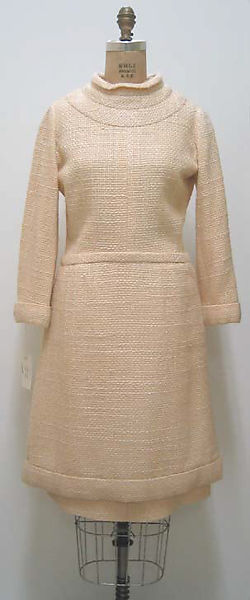 House of Chanel, 1960s (Images via The Met)
Yor also wears Mary Janes when the Forgers visit the boutique to order a school uniform for Anya. However, her outfit is much more modern and less sophisticated than it was in an interview at Eden College, because now, she can embrace her inner self and stop worrying about that upper-middle-class attire.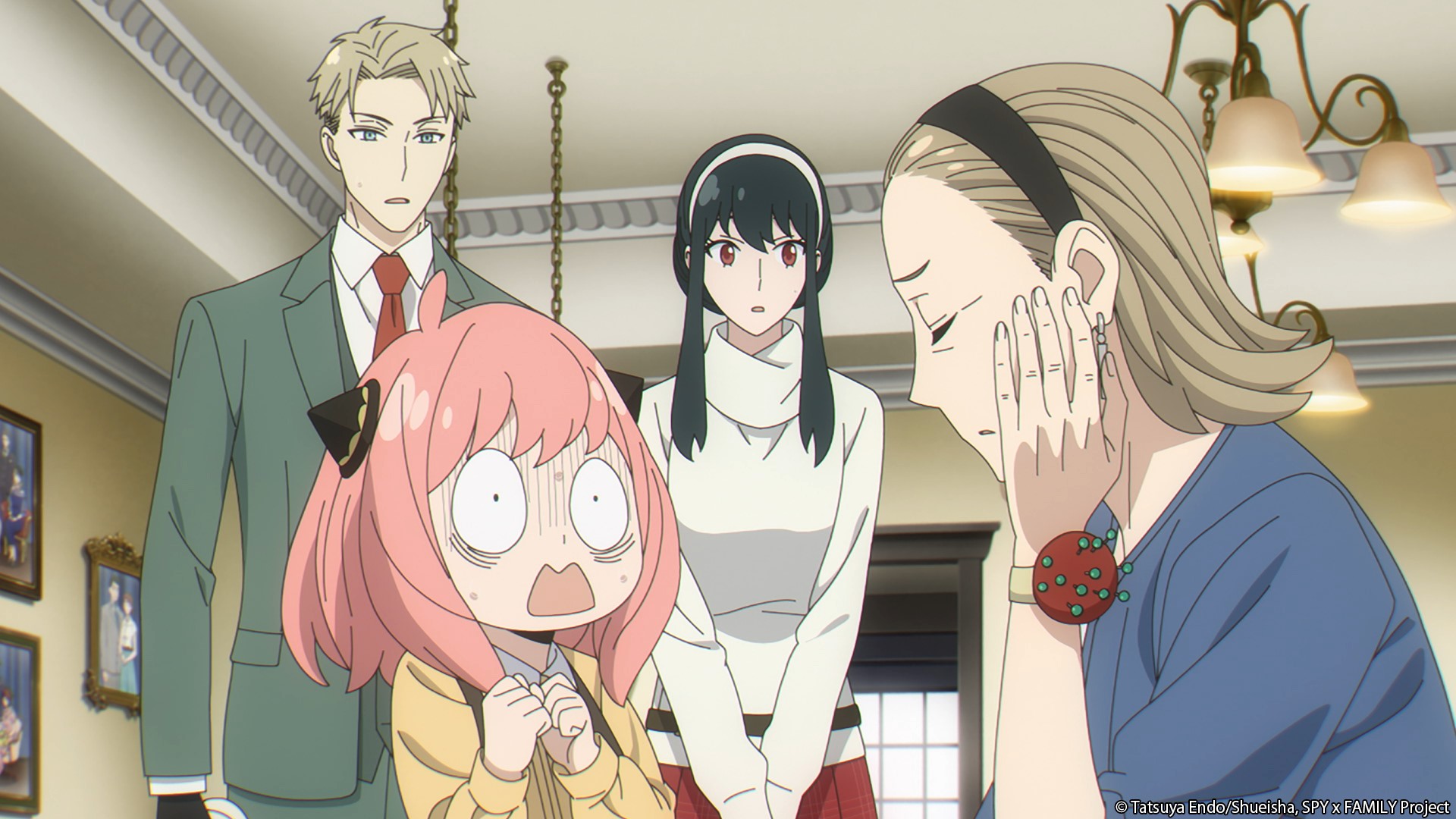 The '60s are all about miniskirts and accessories — two key elements fashion designer Mary Quant had mastered. She introduced the Mod style to the young generation and encouraged them to wear colorful patterns, leather boots, coats, and dresses with a length that sat six or seven inches above the knee. Yor's preference lies in a relaxed style when she is going out with her family on a simple day. The slim white turtleneck is paired with a miniskirt and a noticeable low waist leather belt — it was common for activists, beatniks, nonconformists, and simply stylish women to dress in such items.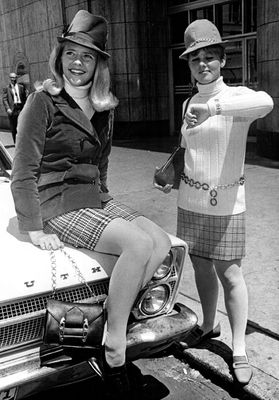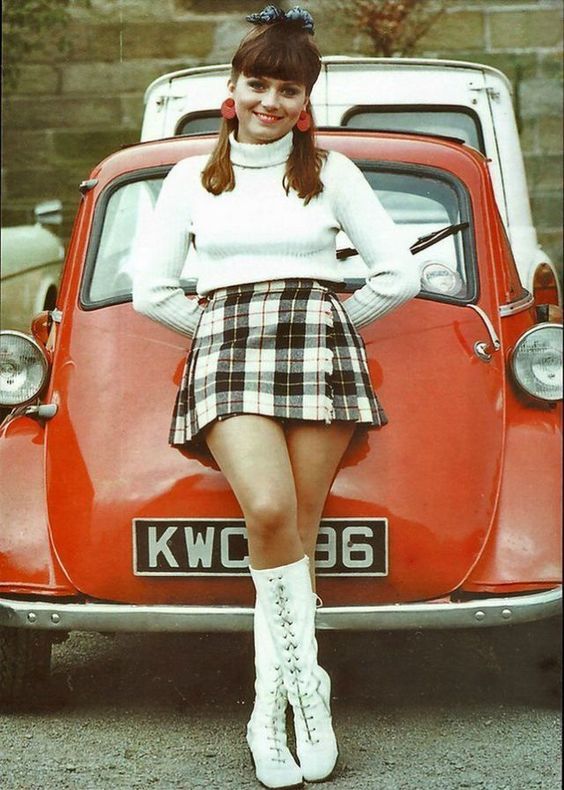 (Image via HuffPost) (Image via VintageDancer)
---
Male Fashion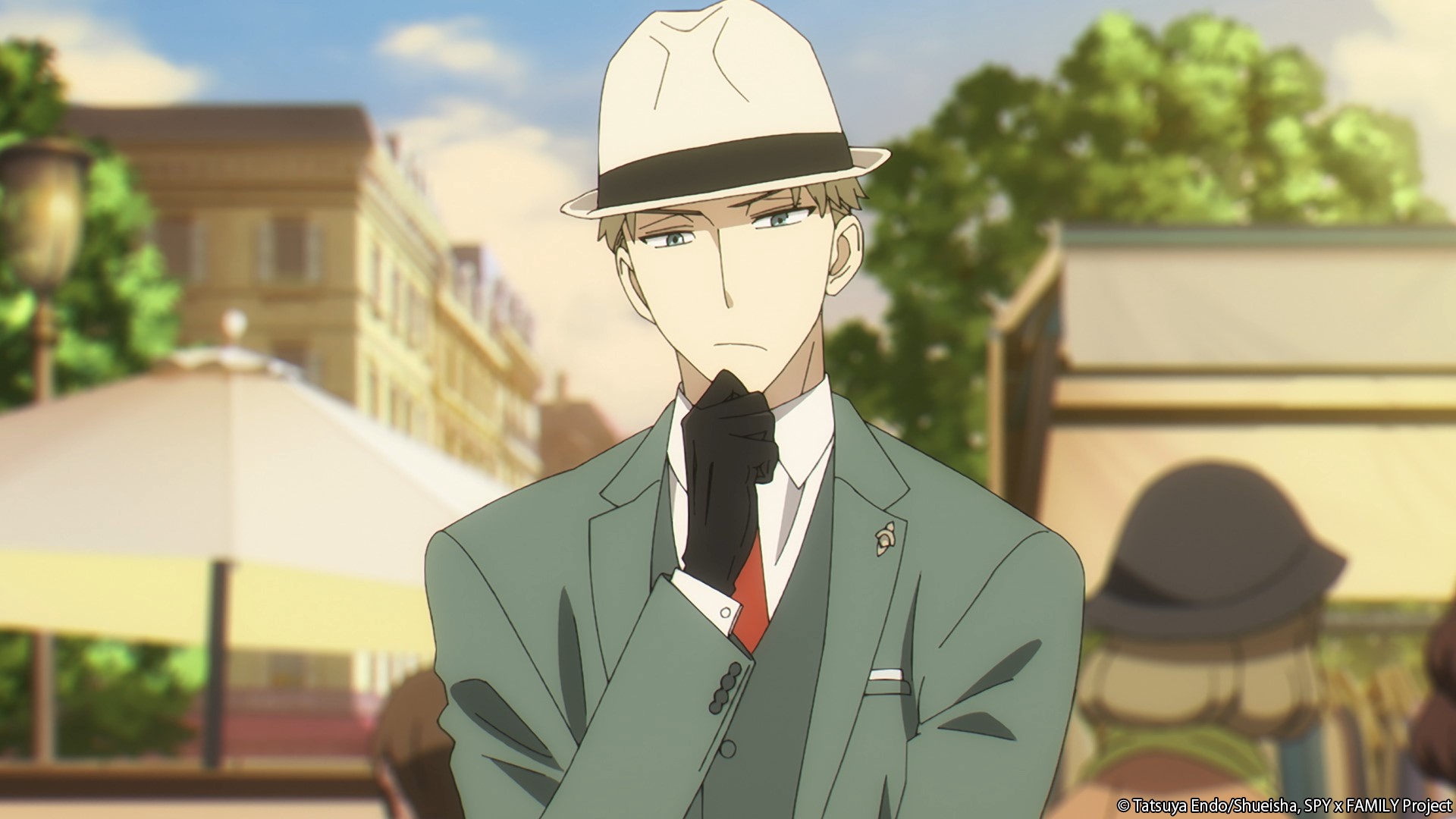 "Elegance is elimination." — Cristóbal Balenciaga
In the case of male fashion, the Swinging '60s era wasn't so generous. It's quite noticeable when Loid Forger wears a green three-piece suit all the time. However, his unofficial défilé (French for fashion show) at Eden College proves ‌he knows enough about fashion trends to fit in anywhere.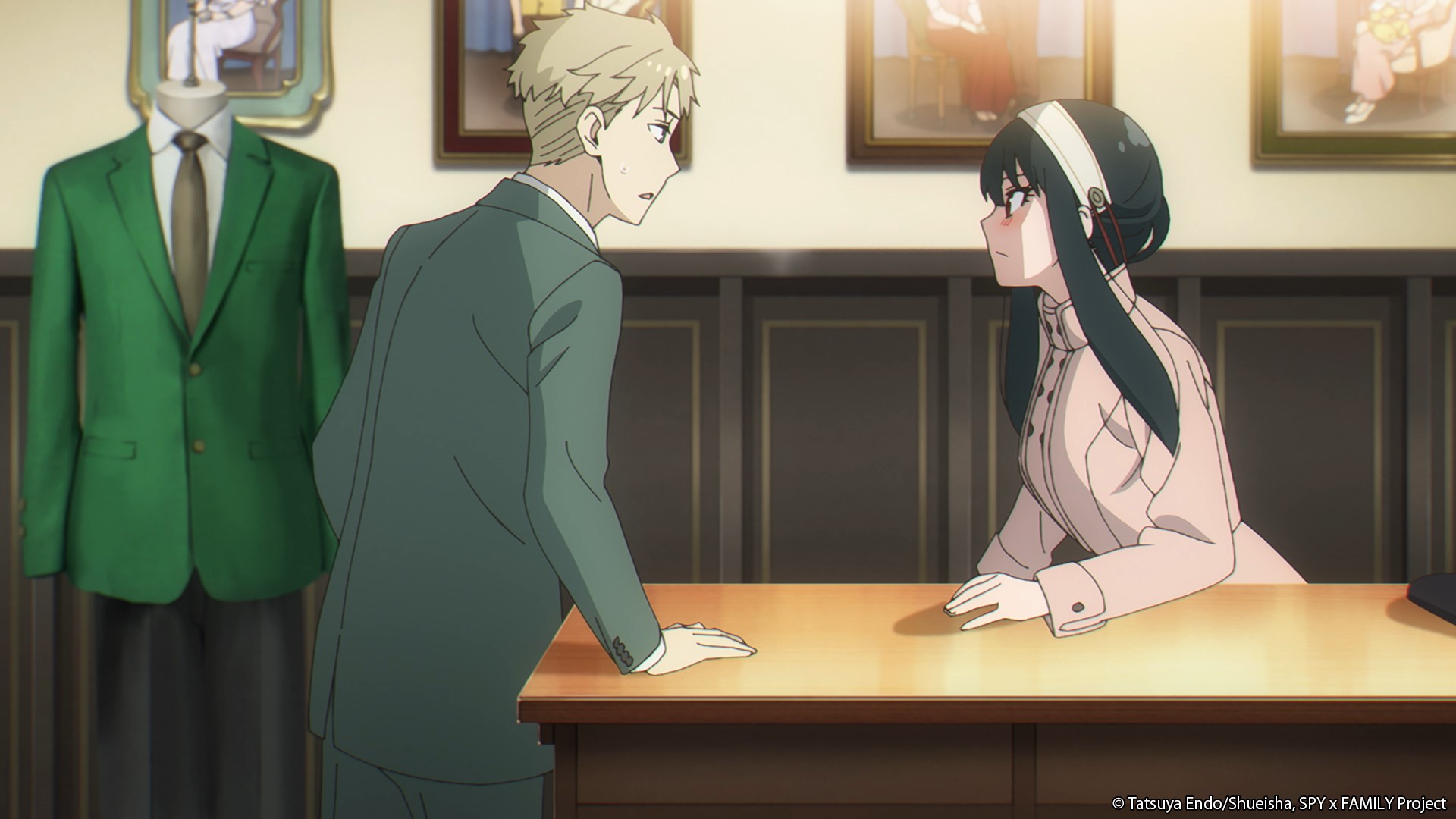 Different shades of green, especially lime-green, were quite popular in the mid-'60s. That definitely inspired Loid's favorite attire, but he is a spy — Twilight has to avoid bold colors in order to not attract attention. Especially, since he is so good at attracting attention just by being himself, like when he tried to capture the thief who stole money from the old lady. It's not always about the colors!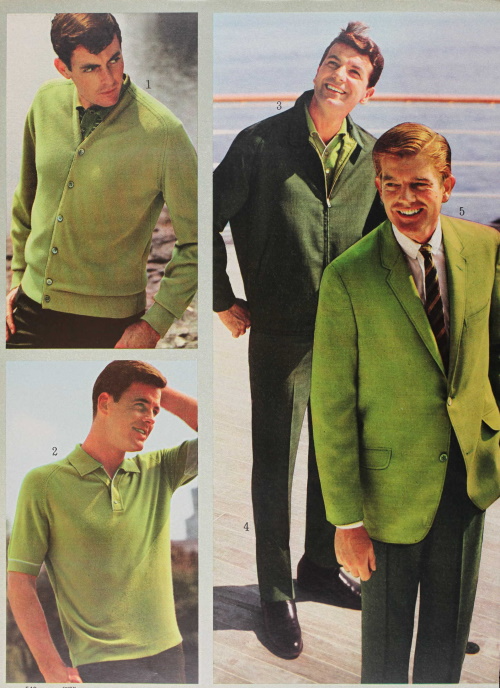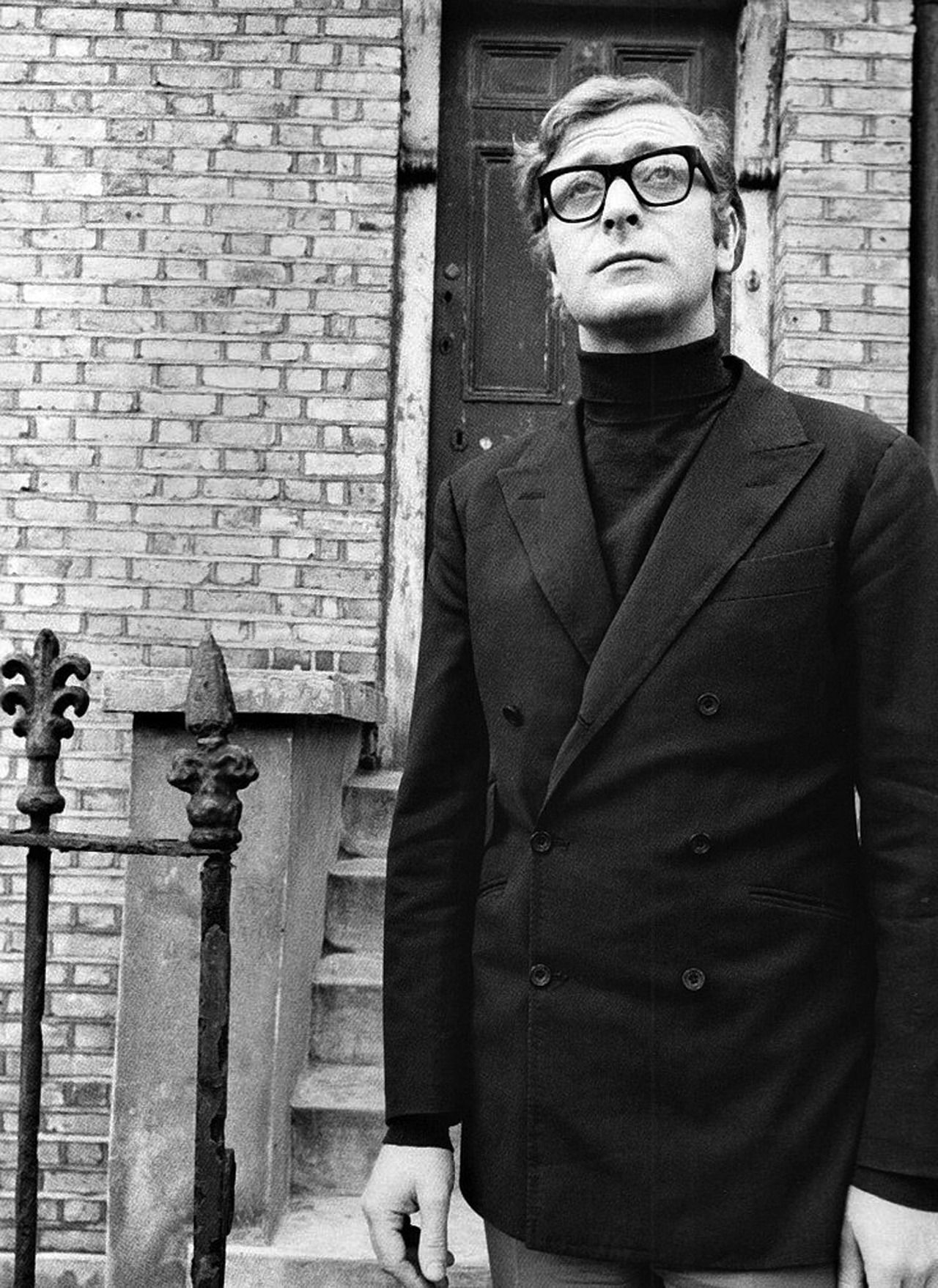 (Image via VintageDancer) Sir Michael Caine, 1969 (Image via The Rake)
Male fashion shared the same sympathies toward self-expression and a rebellious way of living, but the idea was not to oppose the traditional menswear but to embrace it and make it your own. Italian-styled suits remained an essential piece of clothing, except for cut-to-fit body shirts and much more tightly fitting trousers accompanied by neat Oxfords. Moreover, the turtleneck sweater and jacket combination made a debut and became a popular look among stylish men. The latter was featured in SPY x FAMILY but it wasn't Loid who wore it.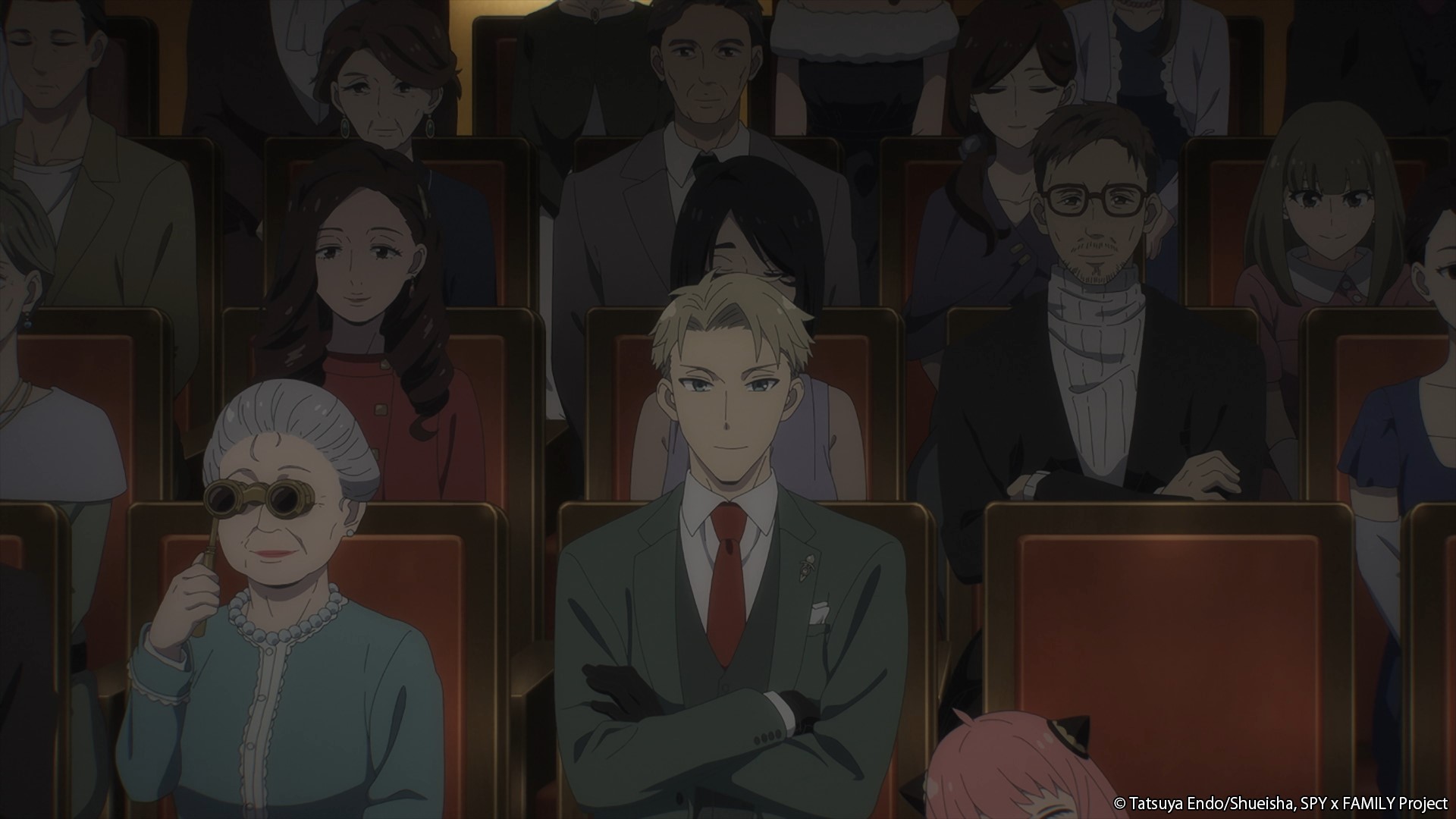 A slightly old-fashioned choice was made toward men's accessories, particularly hats. One role Twilight has to play is presenting himself as a successful upper-middle-class man, hence the trilby-styled hats were mandatory items in his wardrobe. Such headwear looks more elegant when worn with crumby overcoats.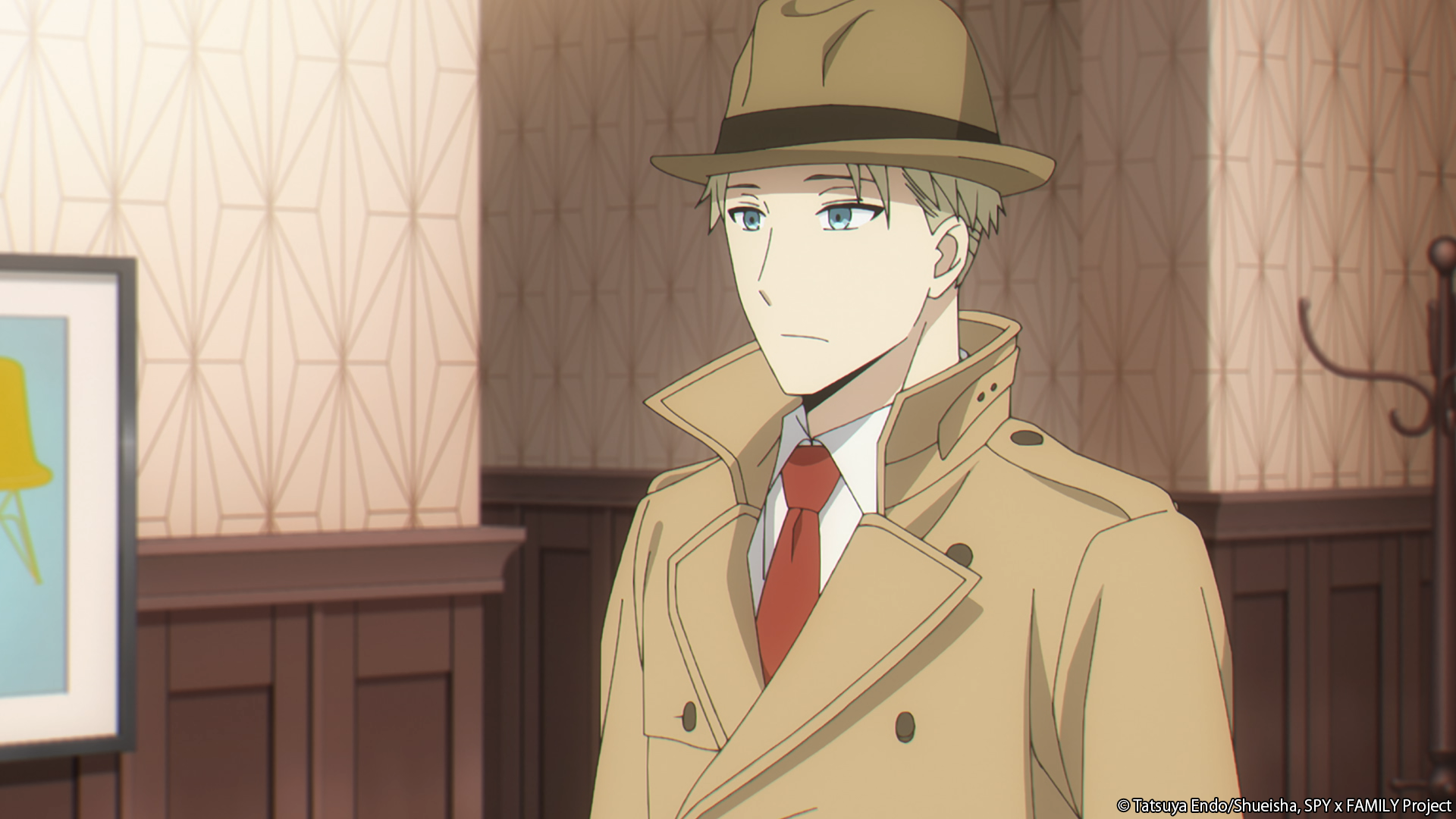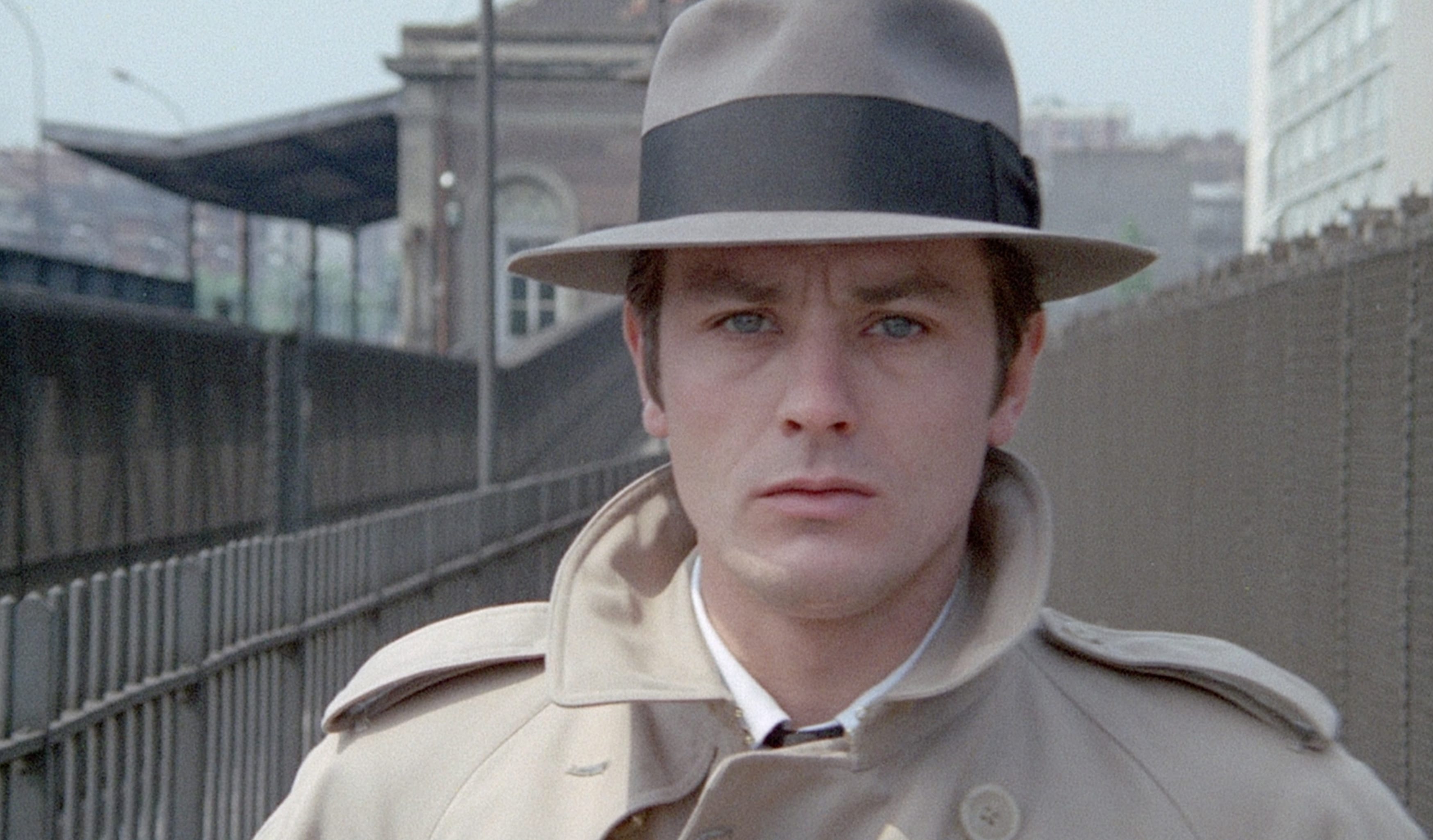 Alain Delon in "Le Samouraï" by Jean-Pierre Melville, 1967 (Image via The Criterion Collection)
---
Lifestyle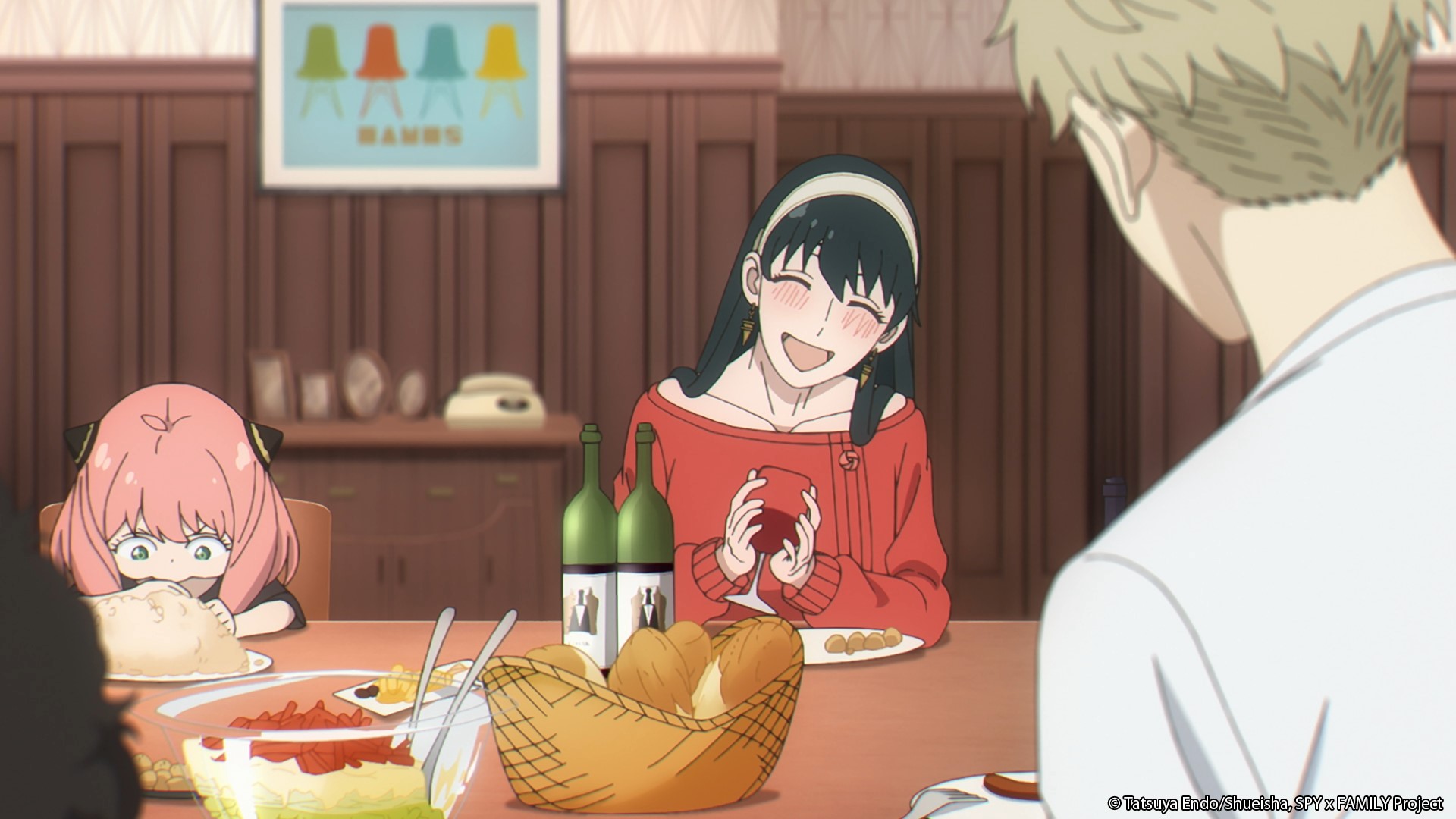 "What you wear is how you present yourself to the world, especially today when human contacts are so quick. Fashion is instant language."— Miuccia Prada
Fashion is not always about apparel — it's a particular way of living where you can embrace style in any form, including interior décor, cars, or even what grocery stores you prefer to buy food at. Looking closely at the Forgers' flat, there are so many items that scream voguish and domestic at the same time. For instance, the choice of art décor is a mix of modern and sophisticated patterns. Well, they still need to portray themselves as an upper-middle-class family, hence no pop or psychedelic paintings on the walls!
Andy Warhol, Big Electric Chair, 1967 (Image via Artsy)
As we established above, the '60s had encouraged the young generation to be rebellious, adventurous, and countercultural, therefore, the art itself endured a lot of changes as well. The influence of Op Art, Pop Art, Conceptual Art, and reminiscing Art Nouveau was noticeable in most stylish households, even the Forgers were trying to stay on-trend.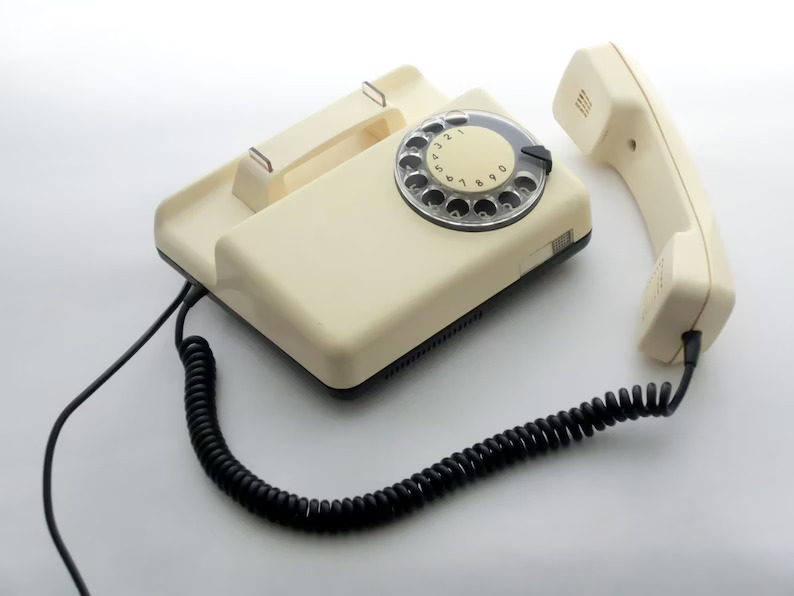 Telkom Poland, 1970s (Image via Lcenteru)
The painting that hangs above the drawer is certainly an homage to the works of Andy Warhol and Joseph Kosuth, who reshaped the face of the painting by introducing a new kind of commercial aesthetic. It's just four chairs in different colors with a striking caption similar to "WAVES" or "NAMES." In contrast, you can catch a view of a white rotary telephone, which signifies a style of the '70s and seems too plain standing next to modern art décor.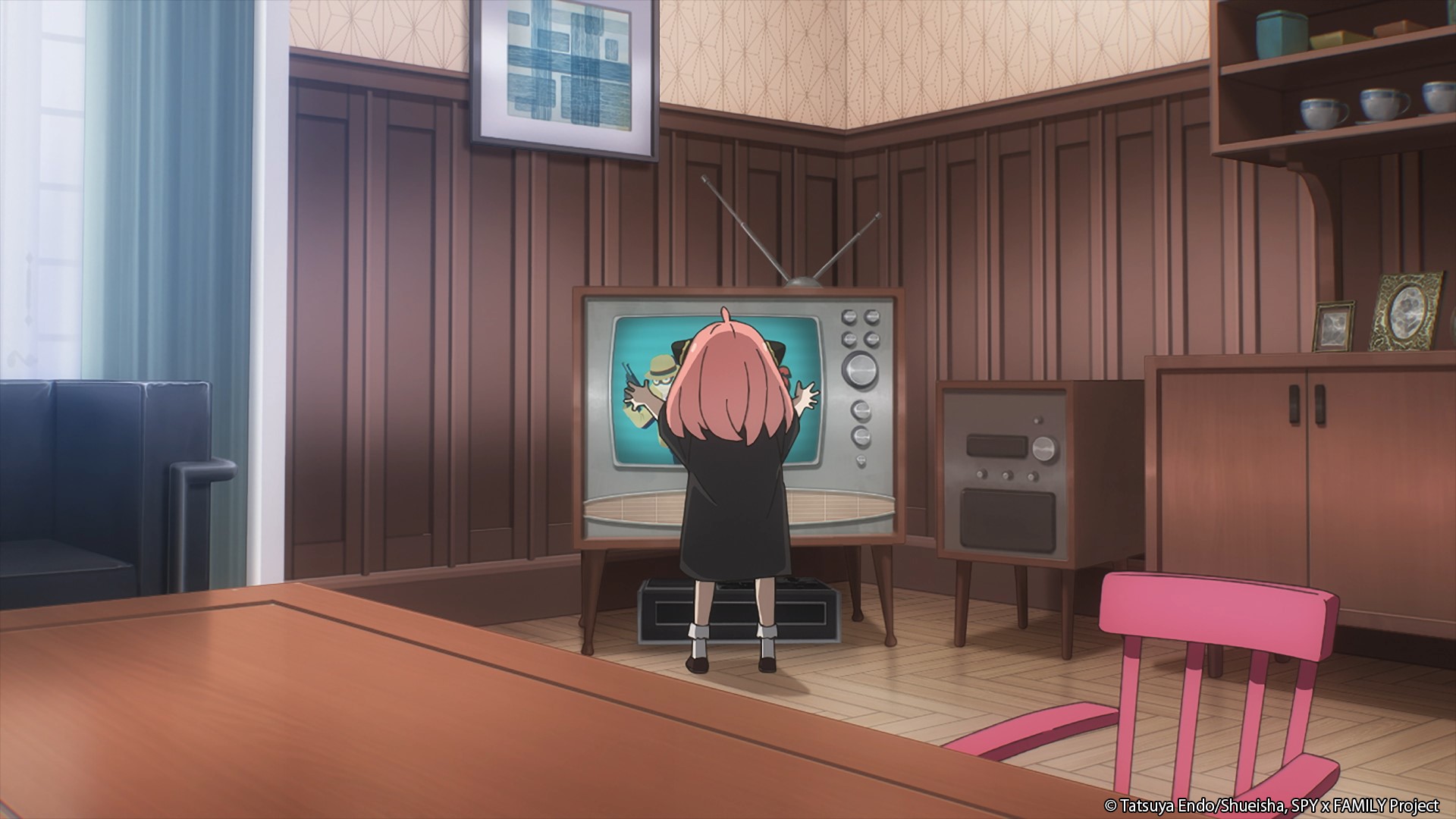 Every upper-middle-class family has the latest models of modern technology — the Forgers are no exception. Although they aren't really radio listeners — there is still a quite stylish example of a radio receiver next to a television set that looks like an updated version of Robin Day's innovations. The wall is decorated with a post-painterly abstraction piece, the essence of which was to move away from the drama of Abstract Expressionism — soaking the paint into the untreated canvas was one of the common techniques to achieve such a goal.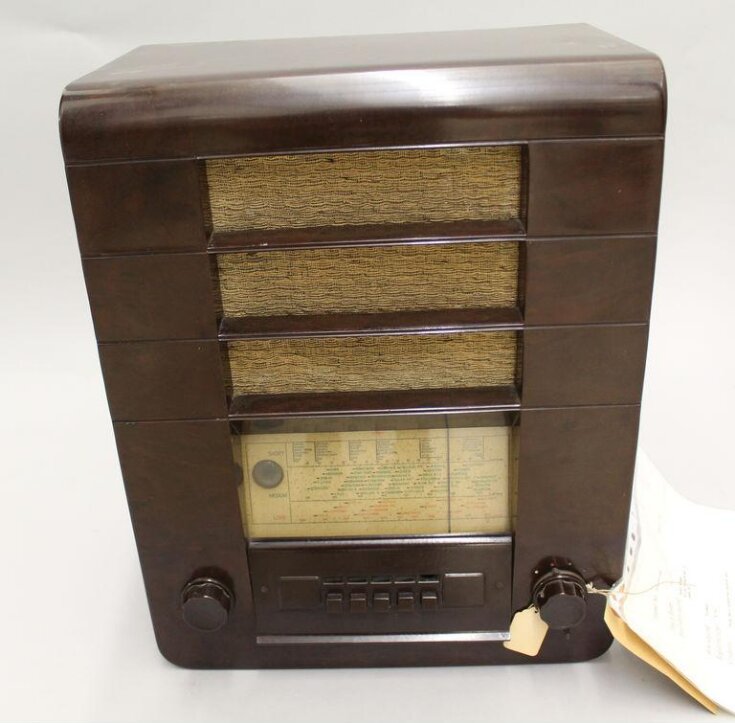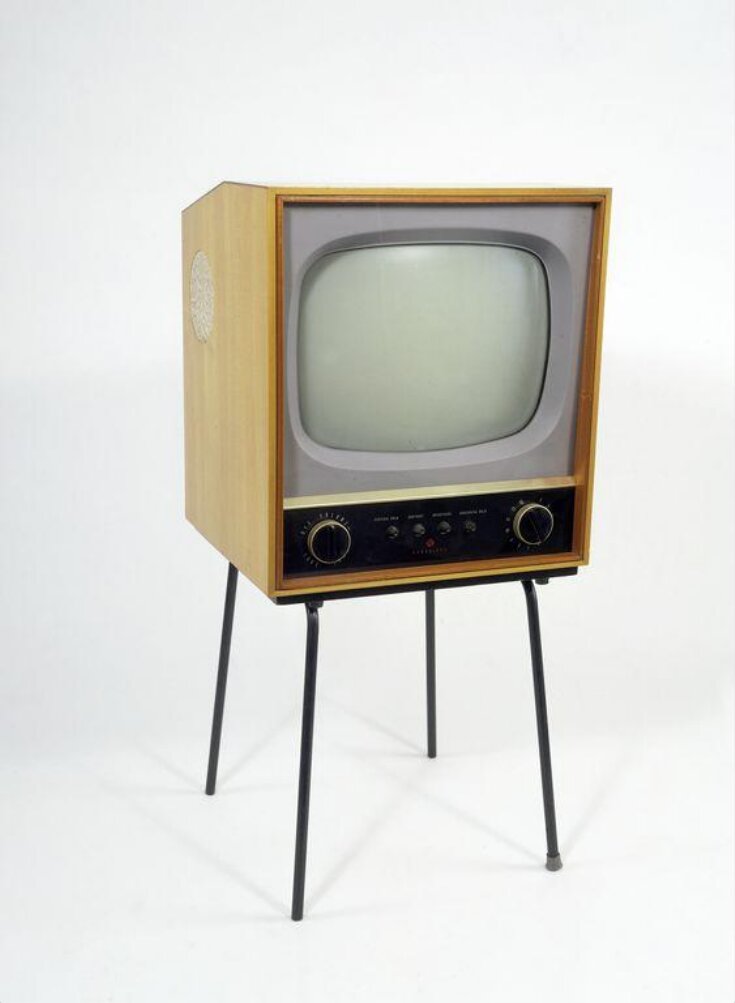 (Images via V&A)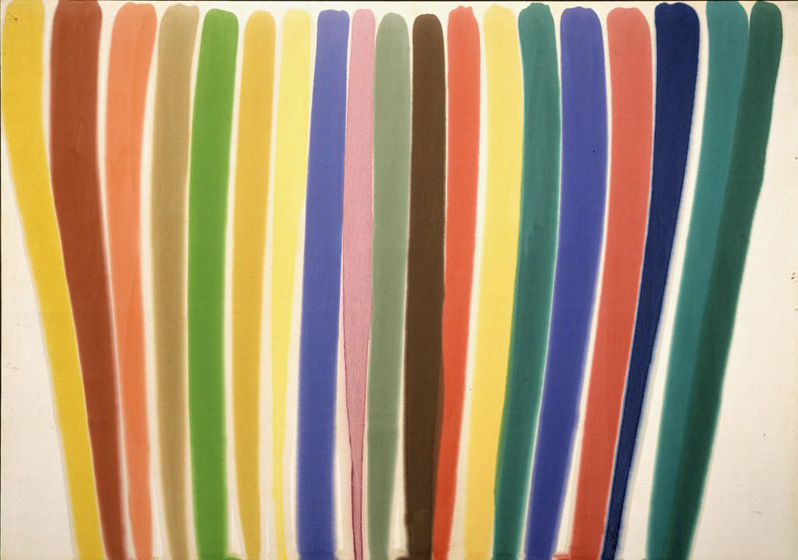 Morris Louis, Where, 1960 (Image via Morris Louis)
Every spy has a special vehicle (shout out to James Bond's Aston Martin) but Twilight is ‌different — he can't show off with cool cars while playing the role of Loid Forger. In that case, he is quite accustomed to using what's available at the moment, like the Superwagon — a replica of a 1968 Volkswagen Bus. You can catch it in Episode 2, where Twilight and Franky are trying to escape from the smugglers.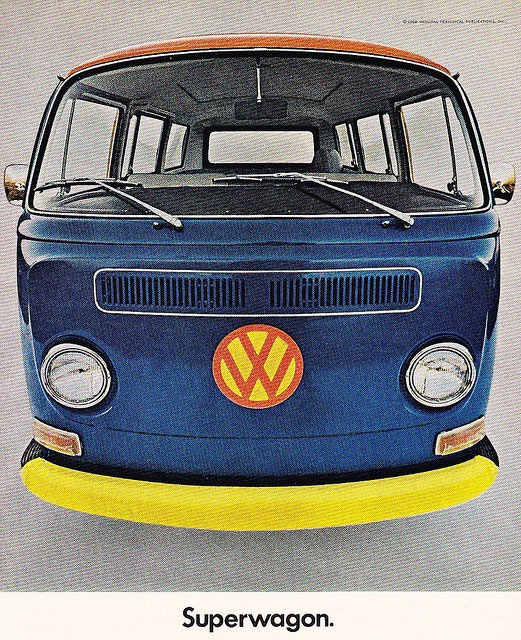 (Image via Retrowaste)
While Tatsuya Endo plays with different time periods, the fashion of SPY x FAMILY leans heavily on the stylings of the 1960s, demonstrating both a marked difference and a strong resemblance between the past and the present. Fashion continuously refers to old trends while experimenting with modern fabrics — ‌we still wear miniskirts, turtlenecks with jackets, suit dresses, go-go boots, bold earrings, and hats. Fashion is timeless and the art of animation is too.
Let's check out all these styles by watching SPY x FAMILY on Crunchyroll!
---
Sources:
Breward, Christopher, David Gilbert and Jenny Lister. Swinging Sixties: Fashion in London and Beyond 1955-1970. London: V&A Publications, 2006.
Karen Dawnn, Dress Your Best Life: Harness the Power of Clothes To Transform Your Confidence, UK: Penguin, 2020
---
Asya Zabolotskaya is a RU News Lead for Crunchyroll. You can find her on Twitter.